PREVIOUS OWNERS: COY & Company Auction in England
HISTORY: (only what is on the Schmitt & Company webiste 2018)
1961 ALFA ROMEO GIULIETTA SPRINT SPECIALE BERLINETTA
chassis no. 10120177123
Highlights
SPECTACULAR CONDITION!! JUST RELEASED FROM A PROMINENT EUROPEAN COLLECTION!
RARE AND DESIRABLE GIULIETTA SPRINT SPECIALE
ONE OF ONLY 1,366 BUILT!
EXTREMELY SOUGHT-AFTER COLOR COMBINATION
ALMOST $90,000 SPENT ON A RESTORATION COMPLETED BY MARQUE SPECIALISTS IN GERMANY WHICH INCLUDED A FULL ENGINE REBUILD AND BARE METAL RESPRAY
TASTEFULLY UPGRADED FOR RALLIES OR TOURS
DOCUMENTATION INCLUDES RESTORATION PHOTOS AND THOUSANDS OF DOLLARS IN SERVICE AND PARTS RECEIPTS
SIMPLY ONE OF THE BEST EXAMPLES WE HAVE SEEN IN YEARS!!
A PLEASURE TO DRIVE!!
A COLLECTOR'S DREAM!
Options Include:
15" TECNOMAGNESIO WHEELS
LEATHER BUCKET SEATS WITH HEADRESTS
WILLIAMS 4-POINT HARNESS SEATBELTS
NARDI WOOD RIMMED STEERING WHEEL
MOMO SHIFT KNOB
Arguably one of Alfa Romeo's most distinctive designs, the Bertone-styled Tipo 750SS and its production successor, the Giulietta SS, drew inspiration from the radical styling of the BAT-series cars which Alfa Romeo had commissioned from the celebrated design house between 1953 and 1955.
the same 1,300-cubic centimetre twin-cam engine that had proved so potent in the Giulietta Sprint Zagato, and with a remarkably low drag coefficient of only 0.28, the Giulietta SS belied its small capacity by topping 120 mph with relative ease – a figure unheard of at the time for cars in its class.
The 1961 Alfa Romeo Giulietta Sprint Speciale Berlinetta featured here is finished in stunning Alfa Rosso Red with a beautiful black leather interior. This magnificent Giulietta has been beautifully restored by marque specialists in Germany, with over $90,000 spent on a restoration that is documented with photos and thousands of dollars in receipts. This rare and desirable Alfa Romeo Giulietta Sprint Speciale Berlinetta has been tastefully upgraded for rallies; its features include 15" TecnoMagnesio wheels, leather bucket seats with headrests, Nardi wood rimmed steering wheel and much more. This example is truly a pleasure to drive and performs better than any other we have ever seen.
This Alfa Romeo would be the perfect addition to any prominent collection and we are proud to offer it for sale to the most sophisticated collector, investor or enthusiast who understands and appreciates the investment potential of this great Italian classic.
Ready to make an investment you can actually enjoy? Classic cars have proven to be among the most resilient and rewarding investments in recent years with the Historic Automobile Group Index (HAGI) jumping 39% in 2013 and posting gains of 395-percent over the last 10-years. Please contact one of our expert sales consultants for more information. They will be happy to give you a complete walk-around, supply you with a more detailed description, and answer any questions you may have. Buy with confidence, you will not be disappointed in this truly great find.
Year: 1961 Make: Alfa Romeo Model: Giulietta Sprint Speciale Berlinetta Color: Alfa Rosso Red
Mileage: 11,385
Stock Number: 406685_Giulietta Engine: 1.3L 100 HP DOHC Straight-4
Transmission: 5-Speed Manual
Style: Coupe NADA VALUE $143,600.00 DISCOUNT $13,700.00 BUY IT NOW PRICE $129,900.00
Click For More Photos Why Buy? Financing Warranty Transportation/Shipping More
Daniel Schmitt & Co. is located in beautiful and historic St. Louis, Missouri. Daniel Schmitt & Co. is located in beautiful and historic St. Louis, Missouri. Our dealership spans 4 acres, boasts 3 luxurious showrooms, a state-of-the-art service department, a world-class restoration facility, and is only minutes away from Lambert International Airport. We are proud to offer some of the finest classic and luxury cars on the market today.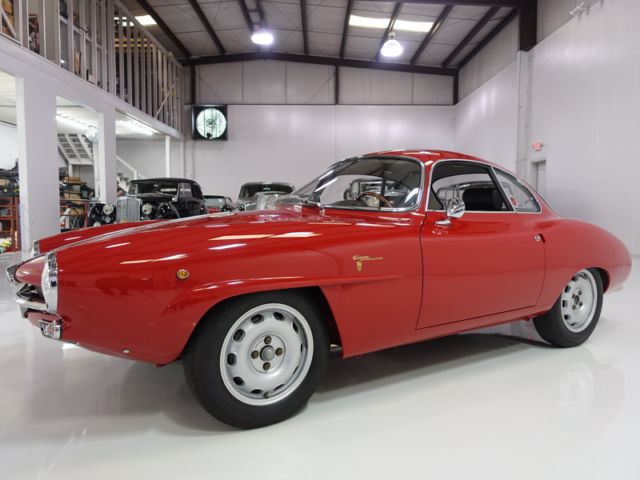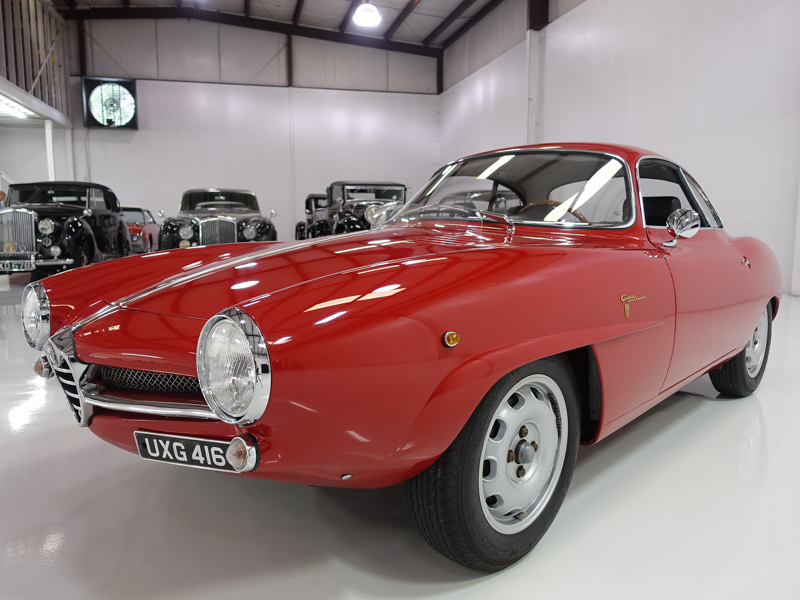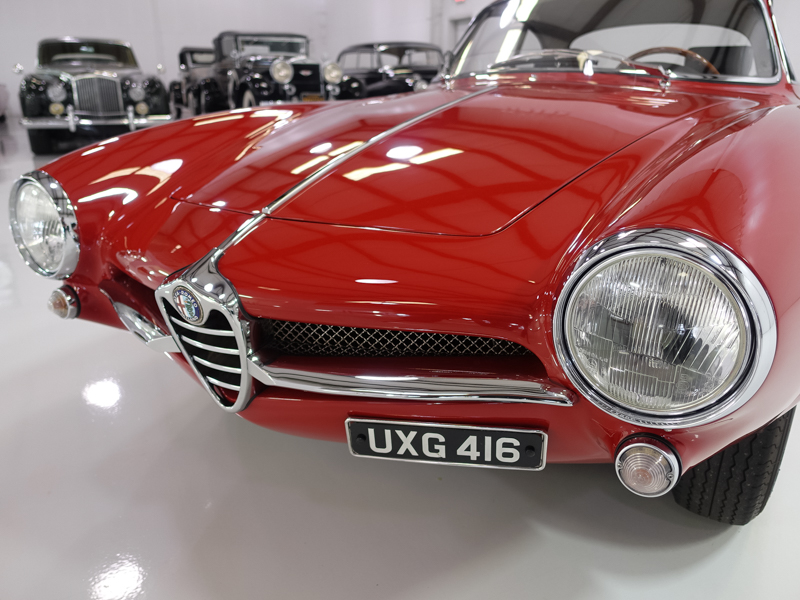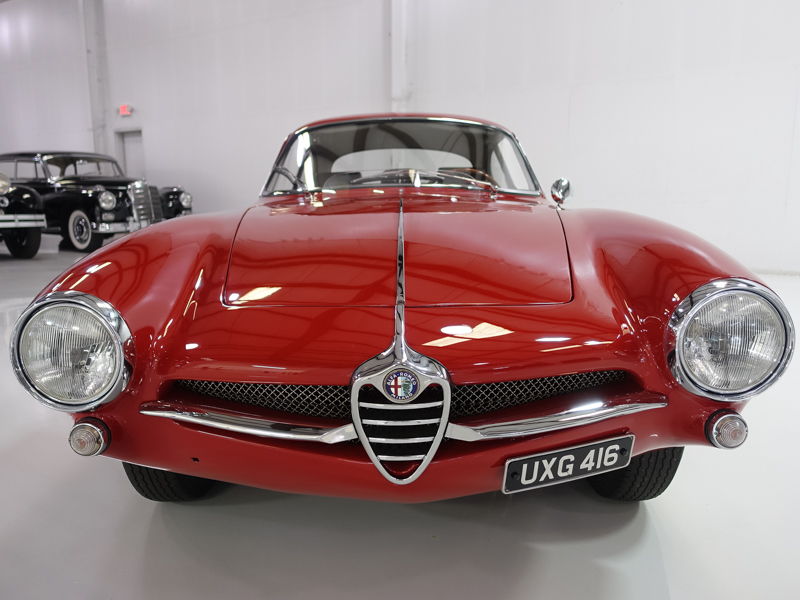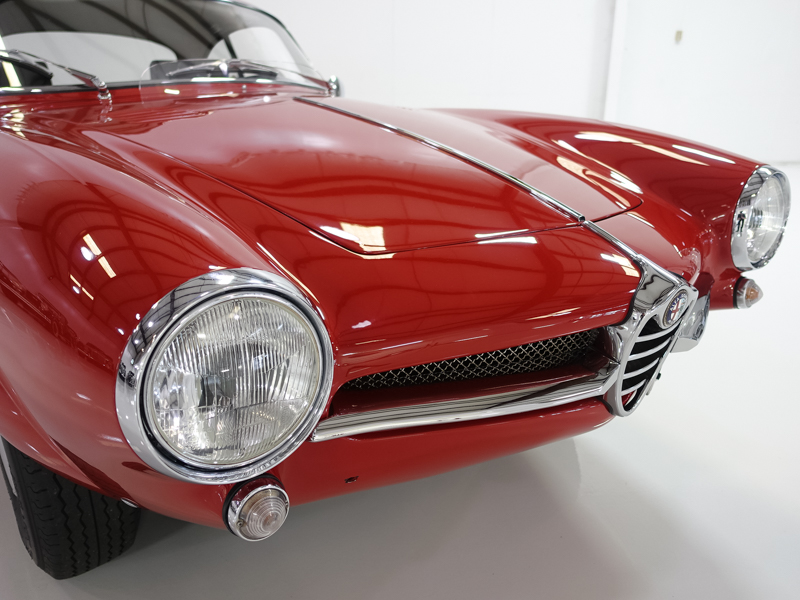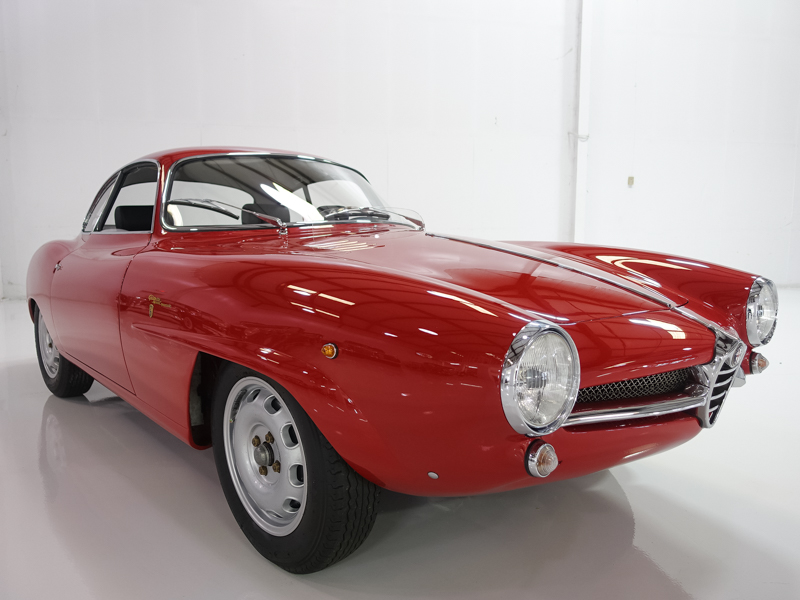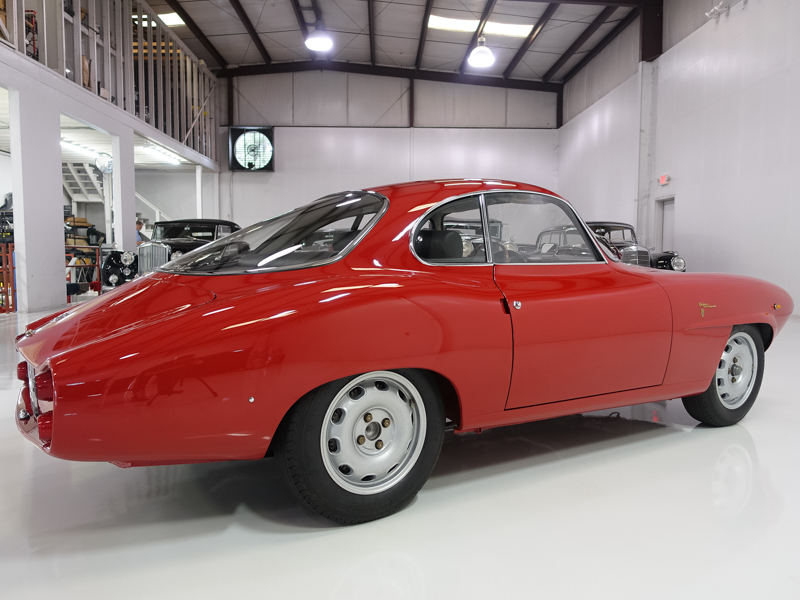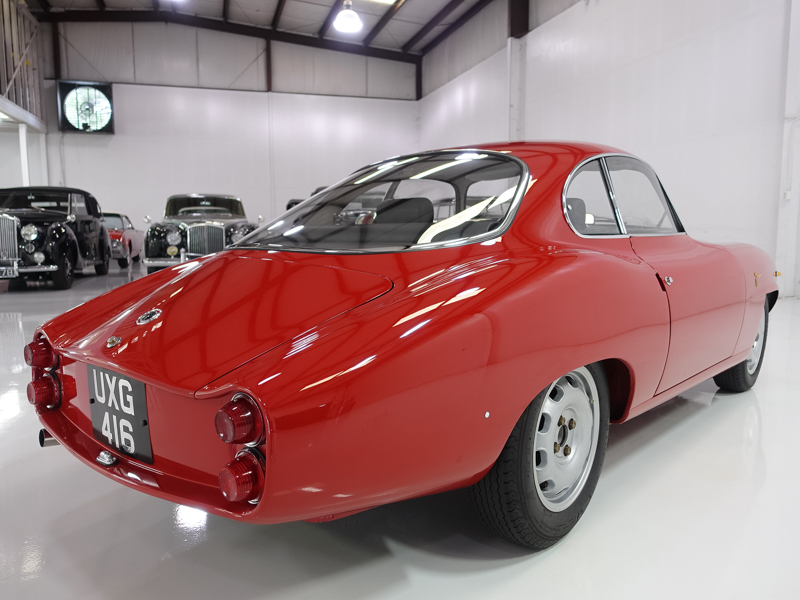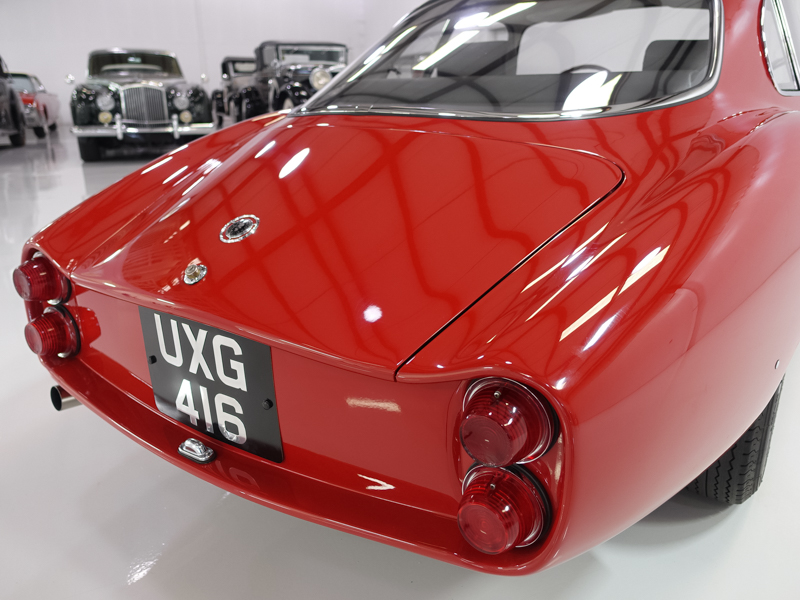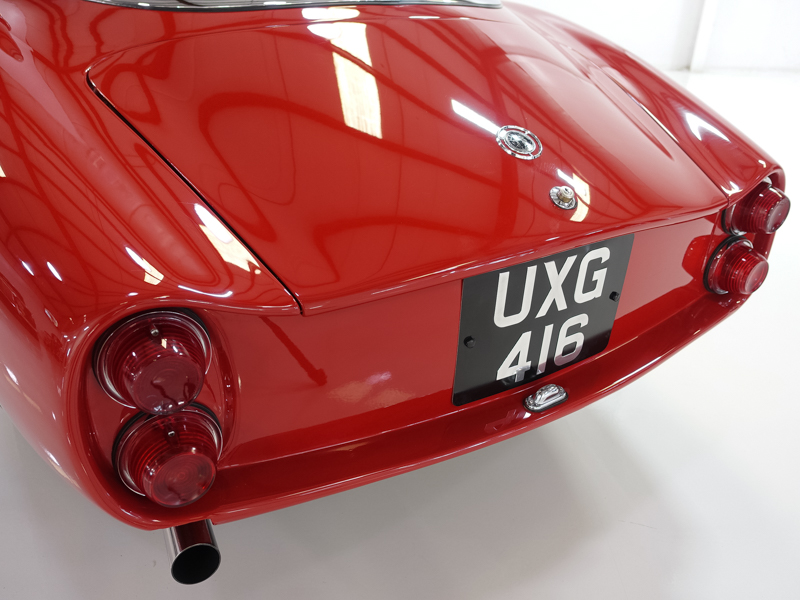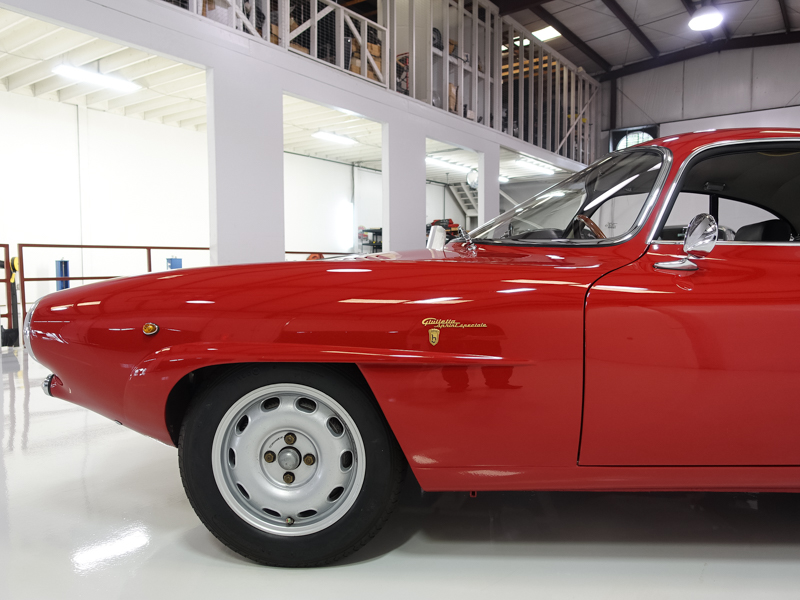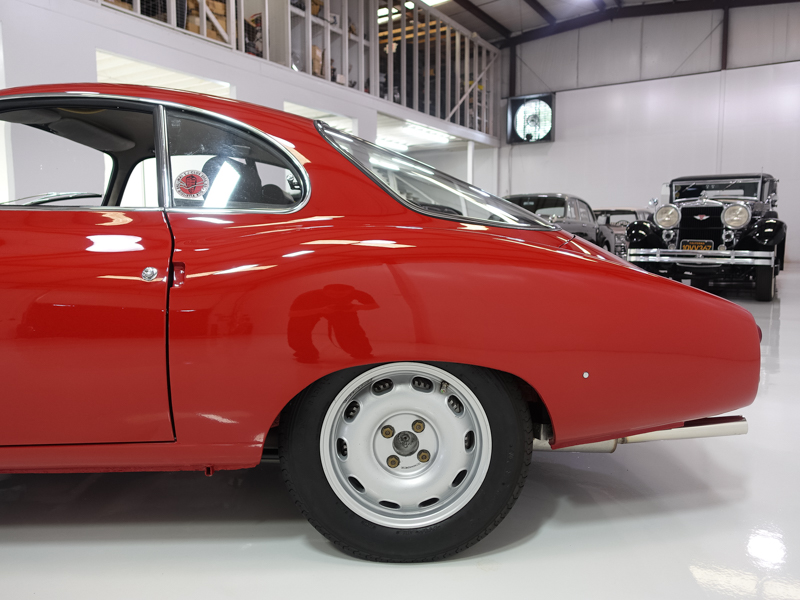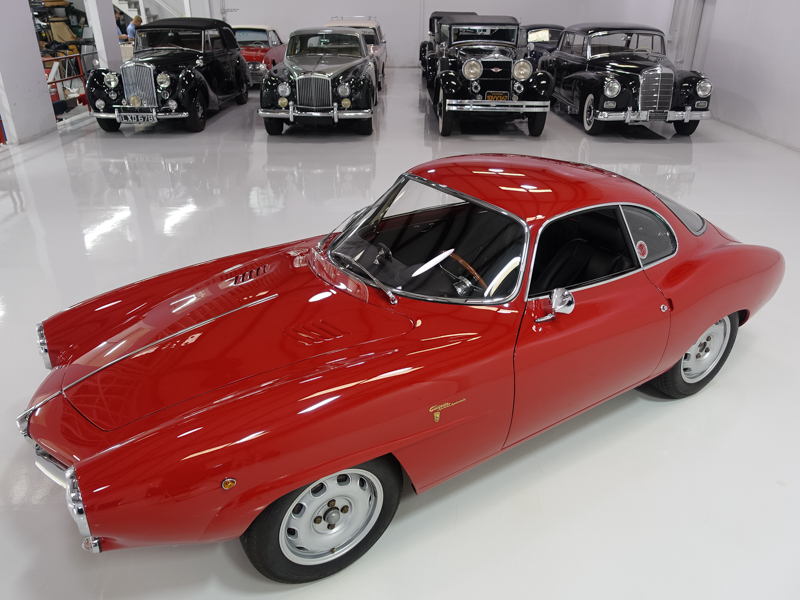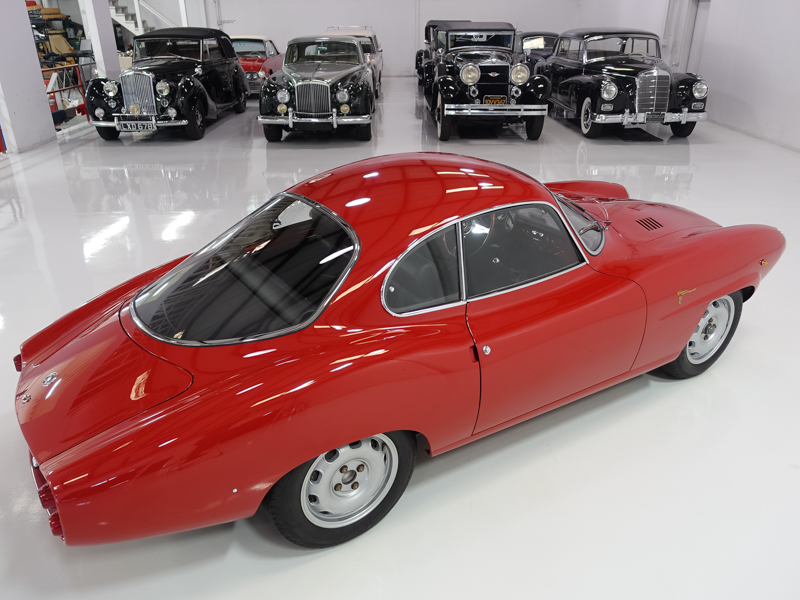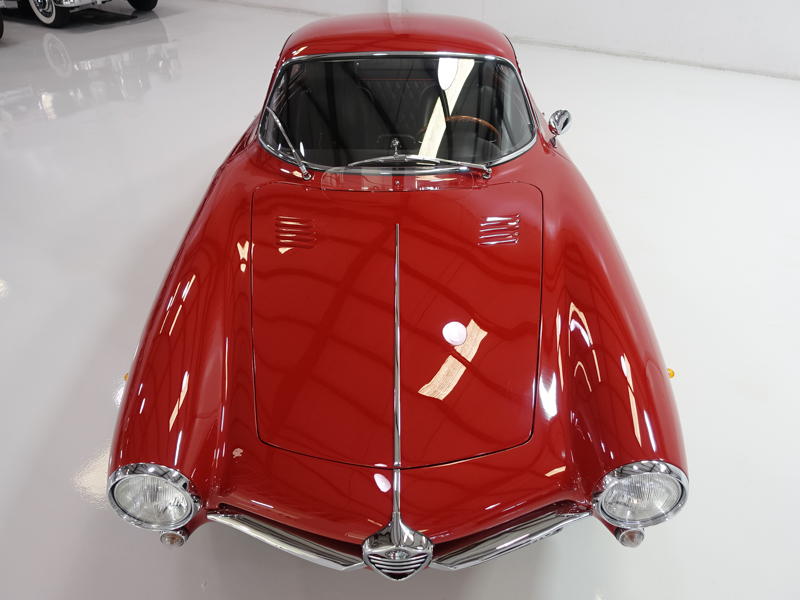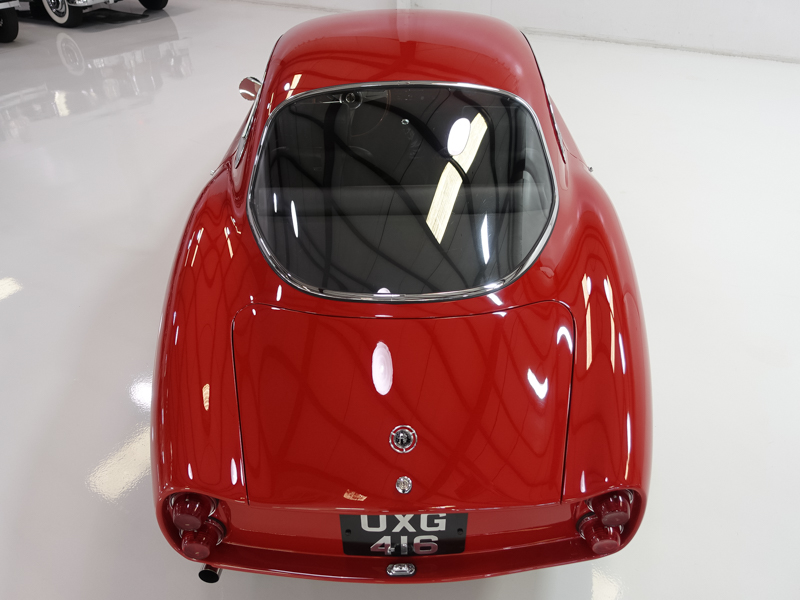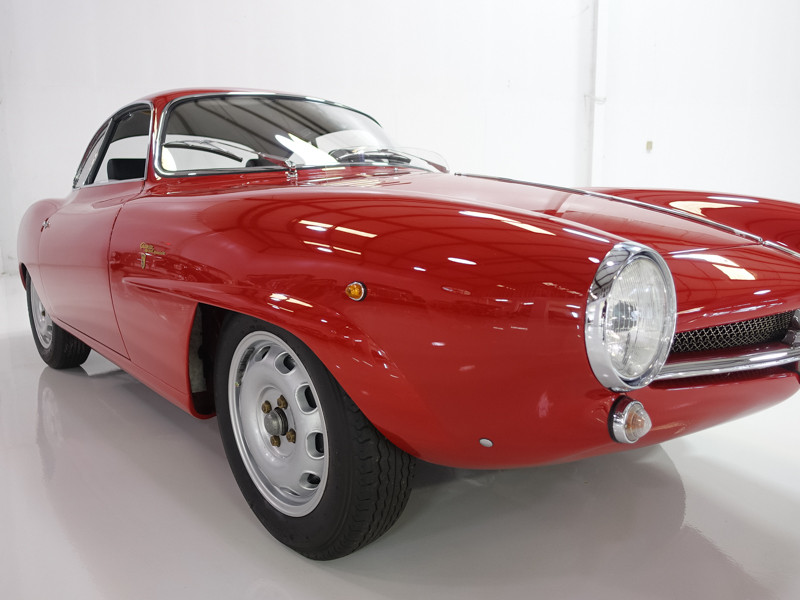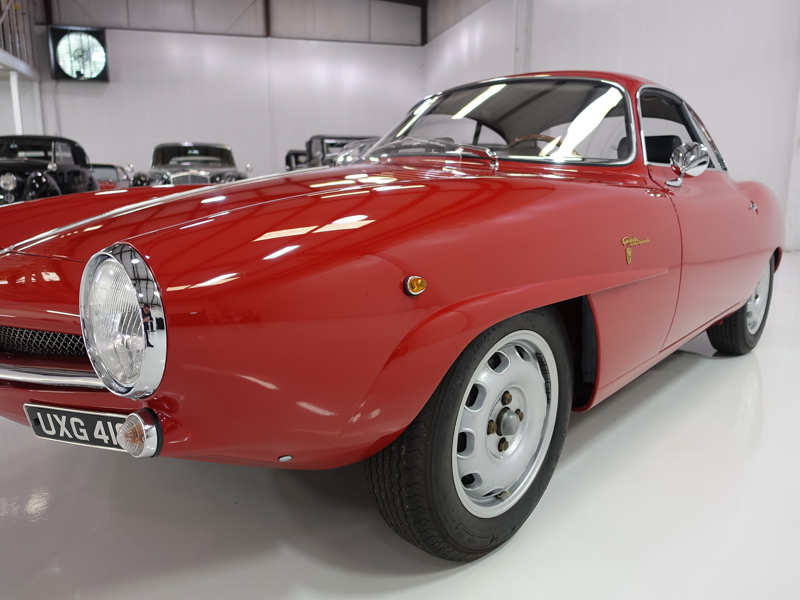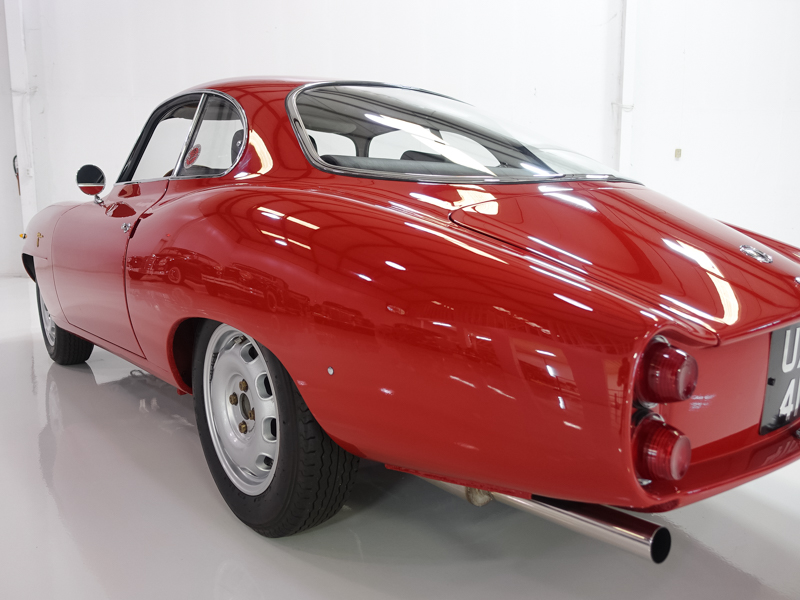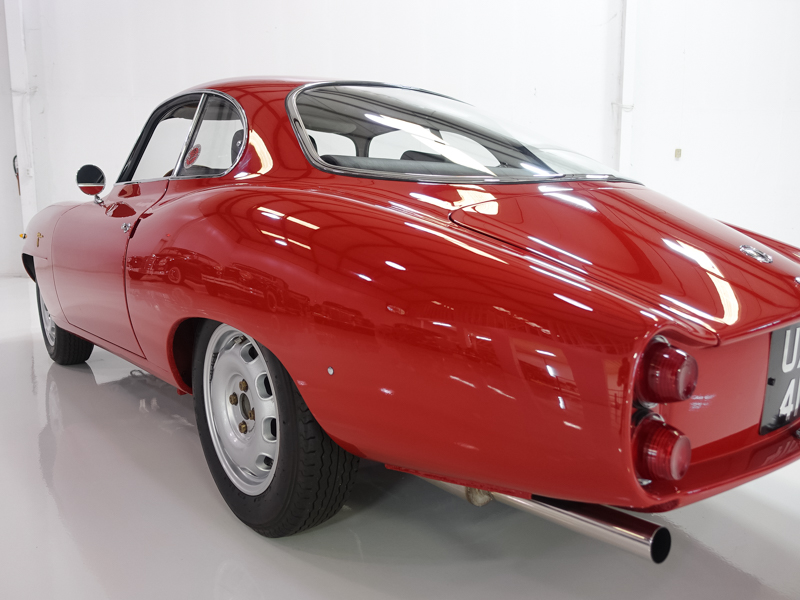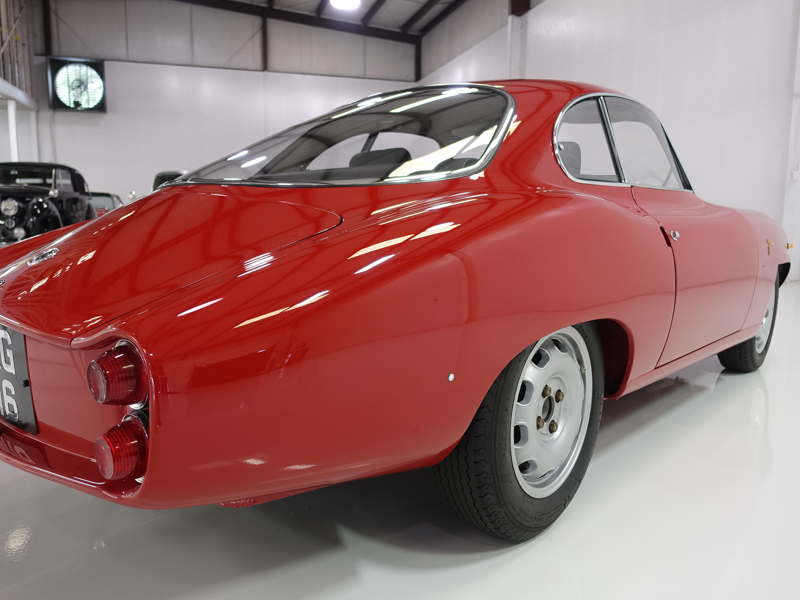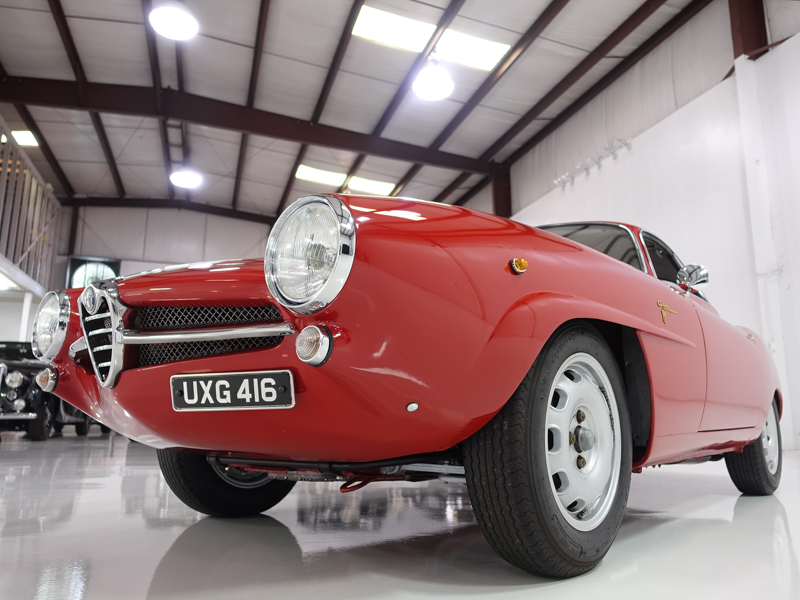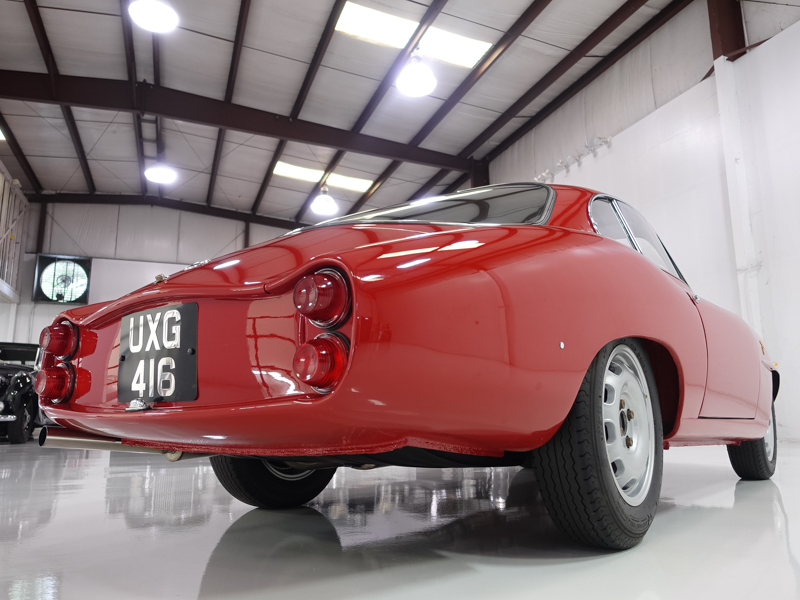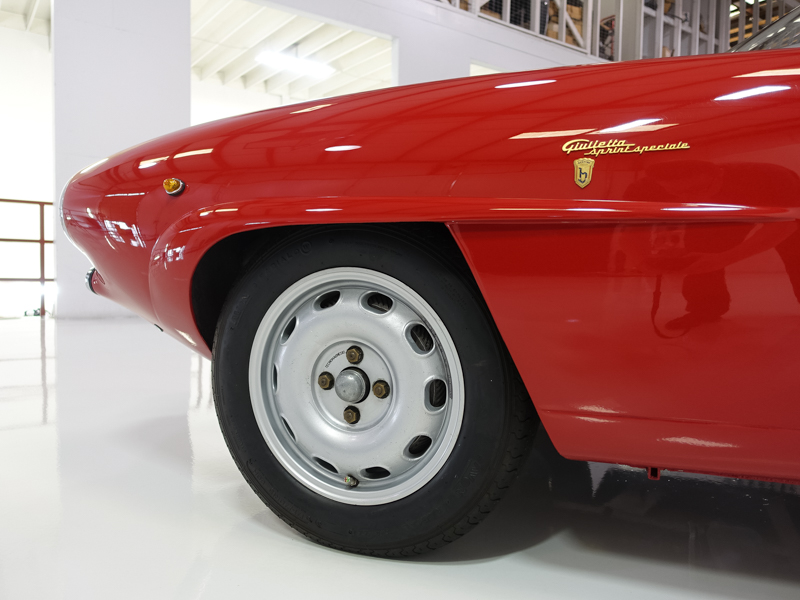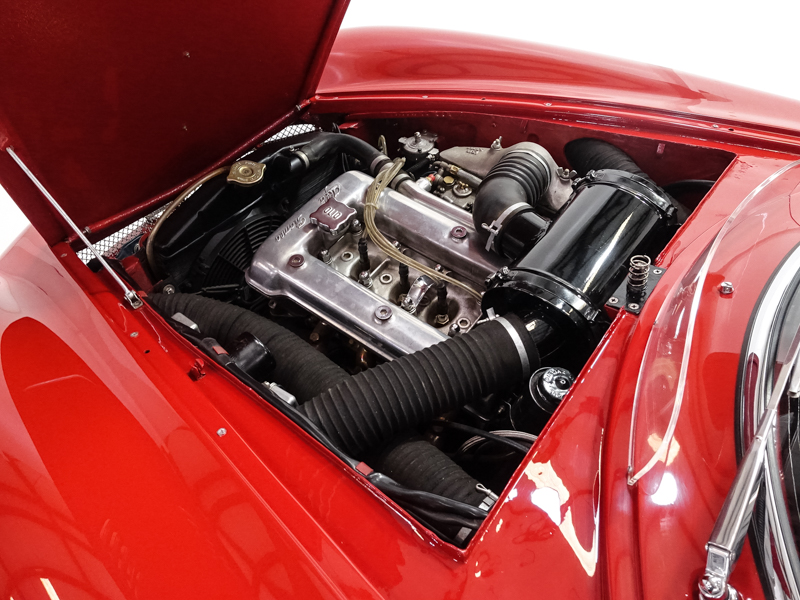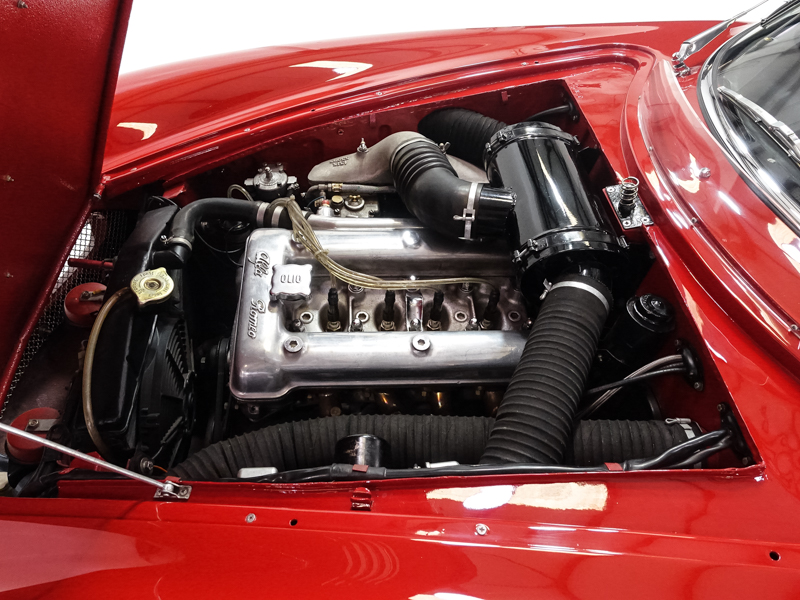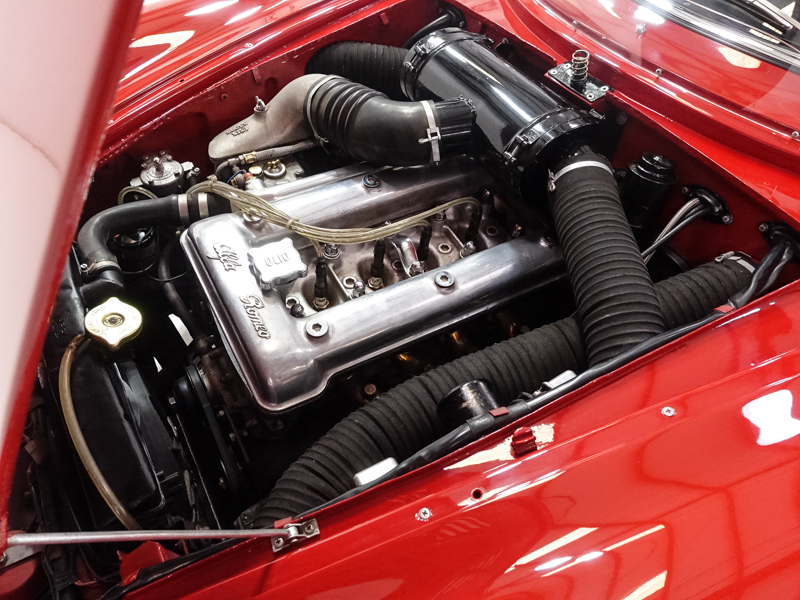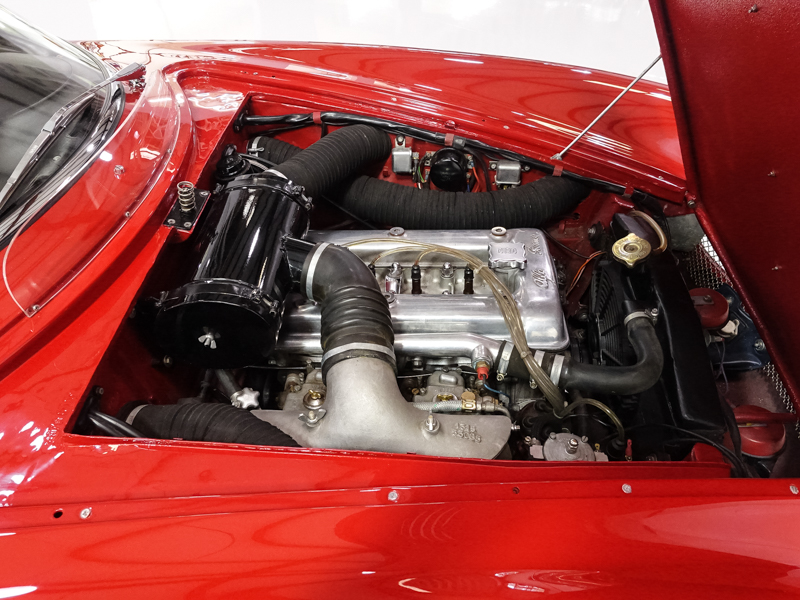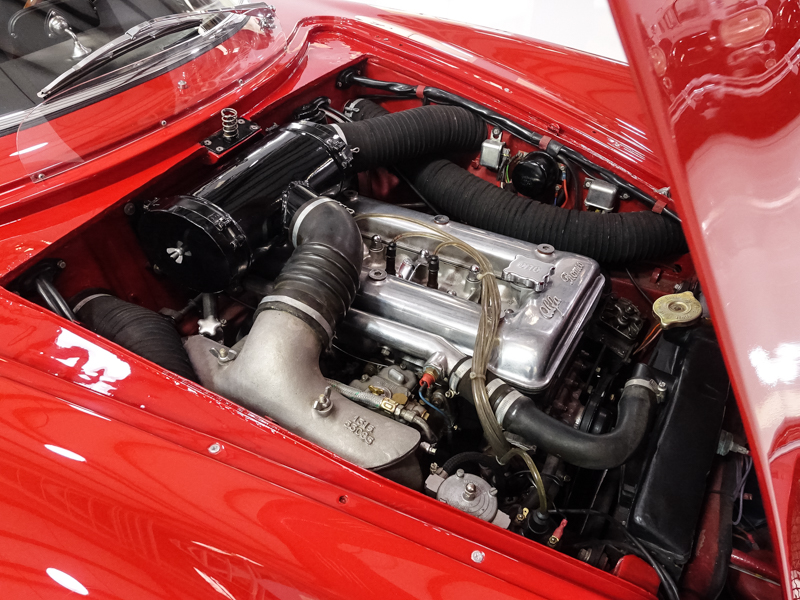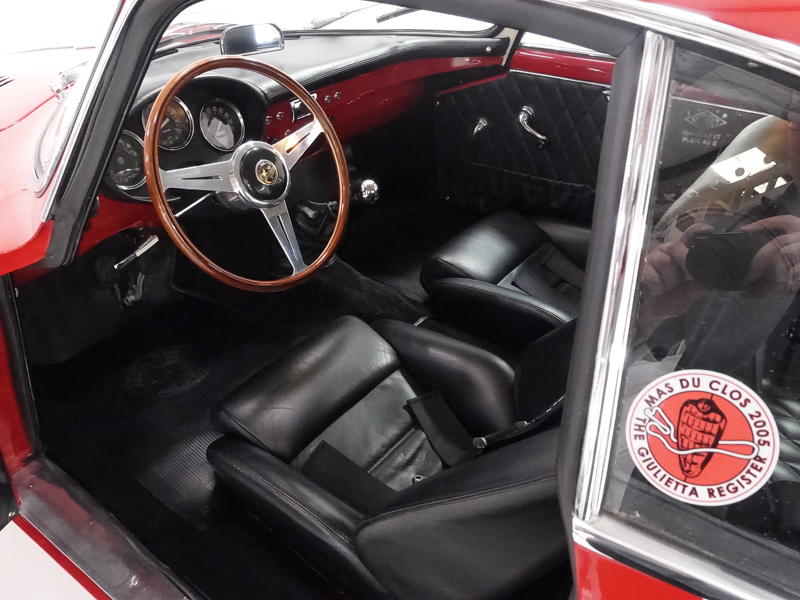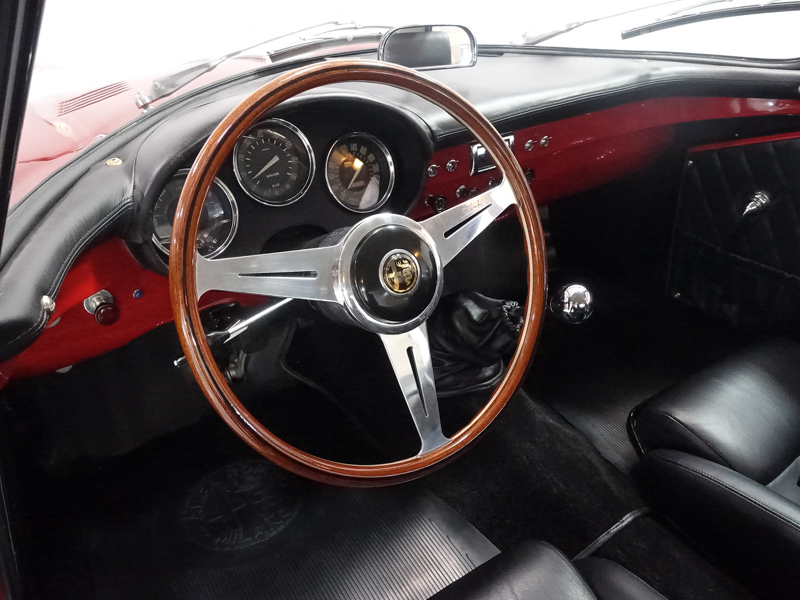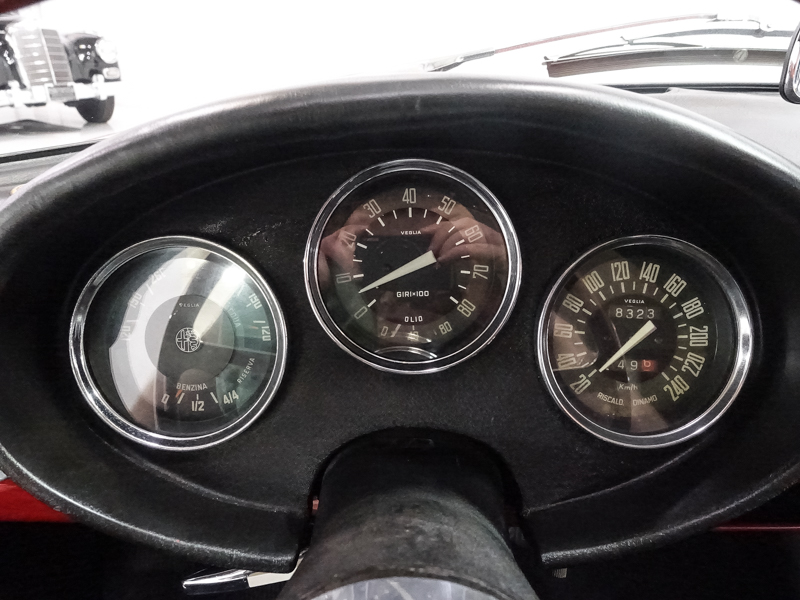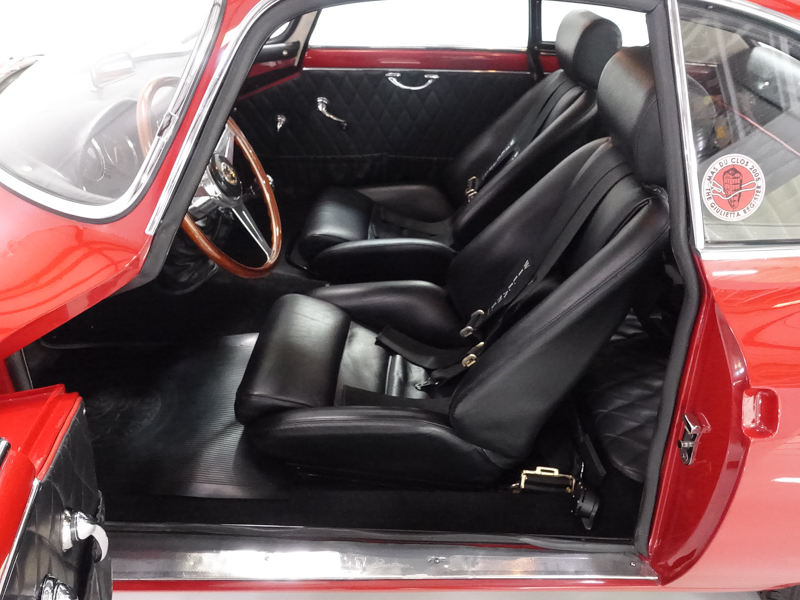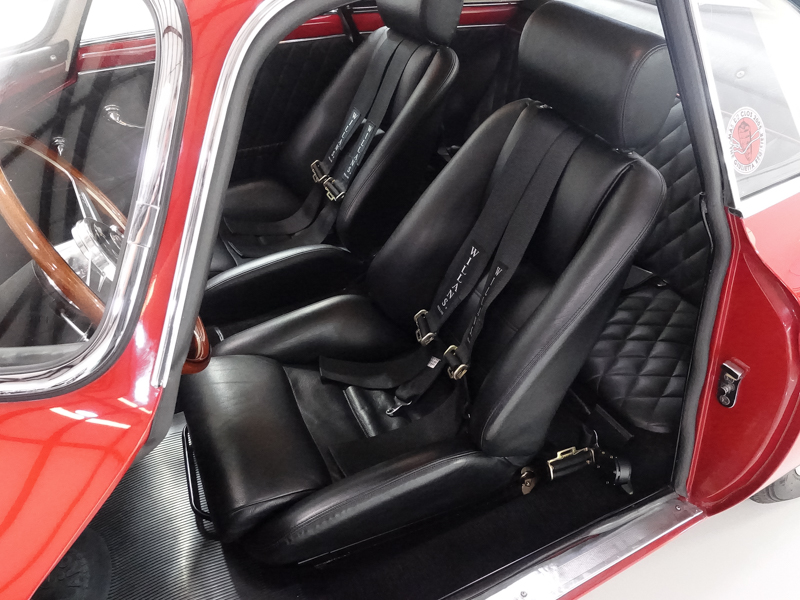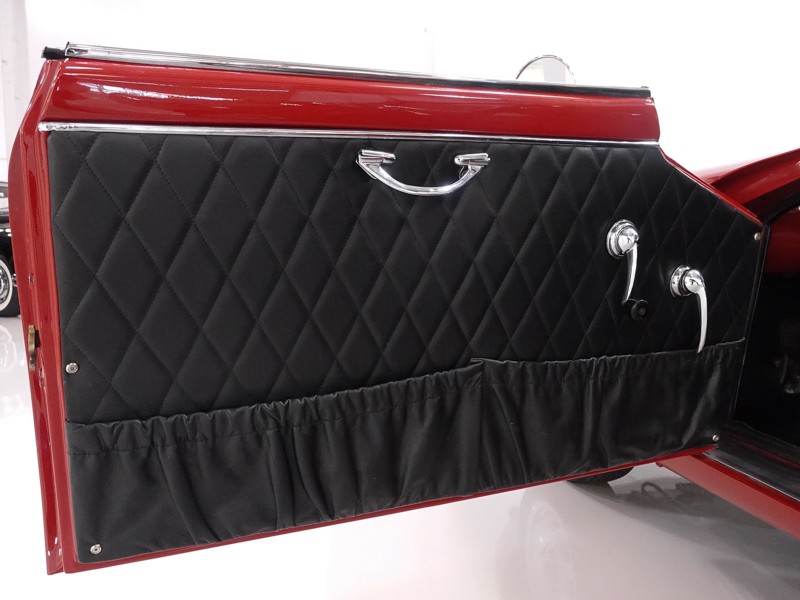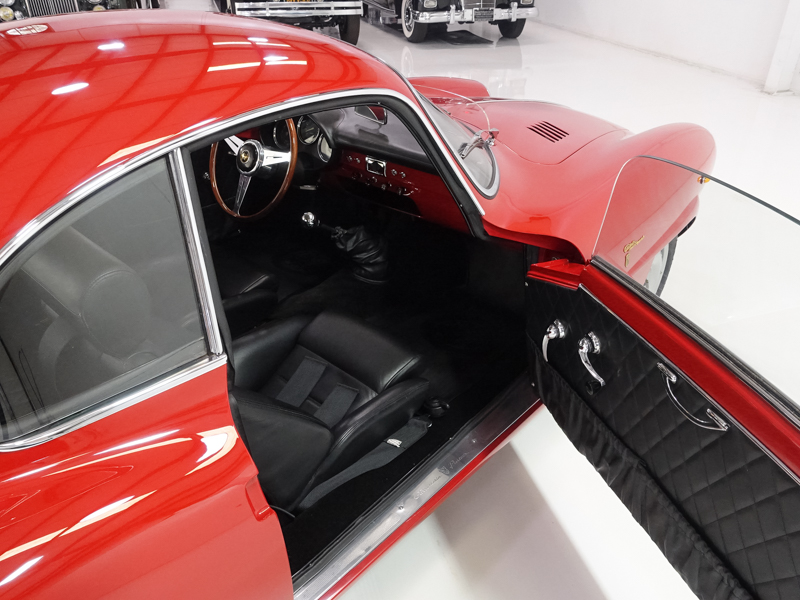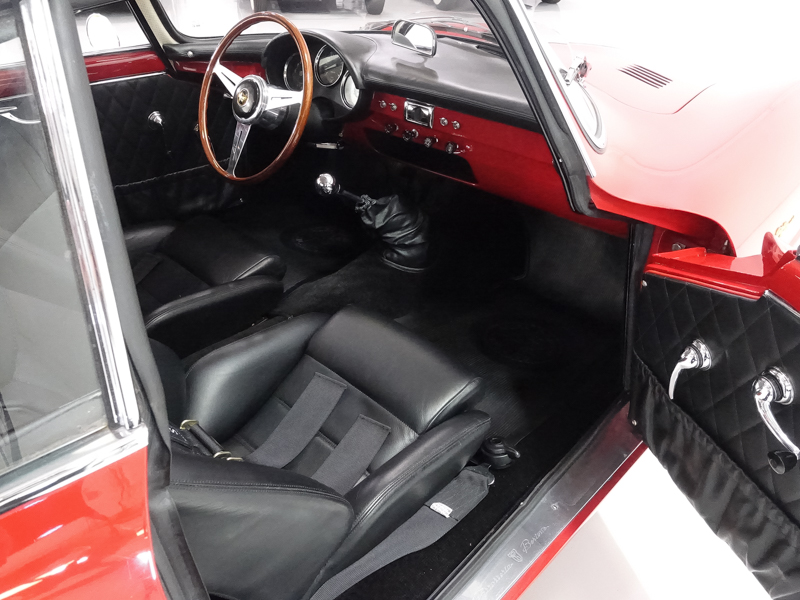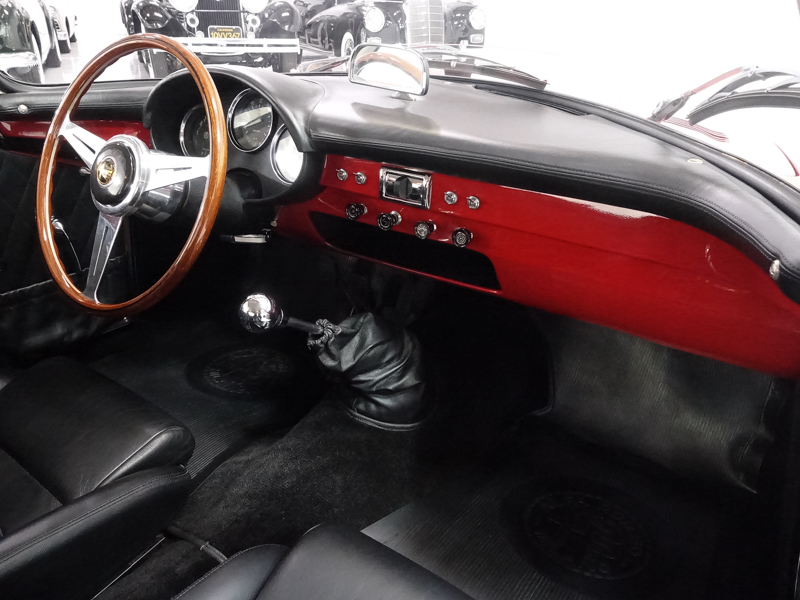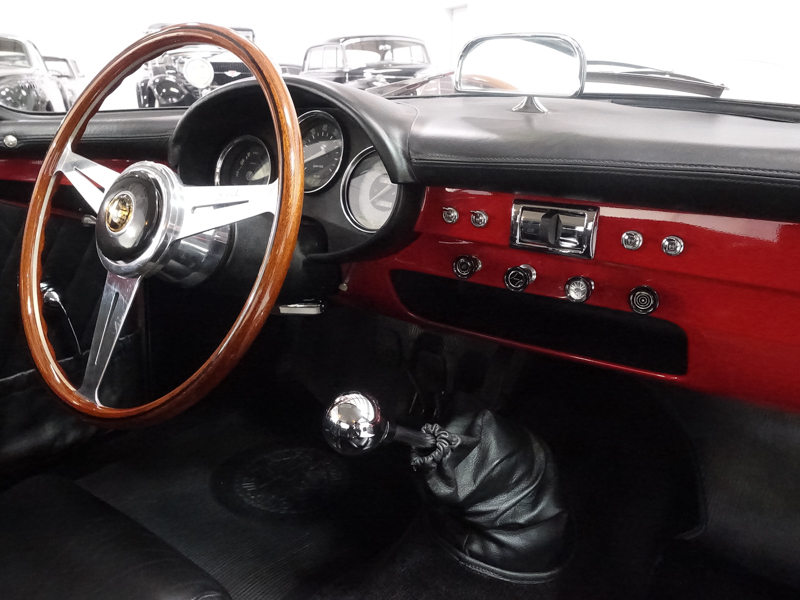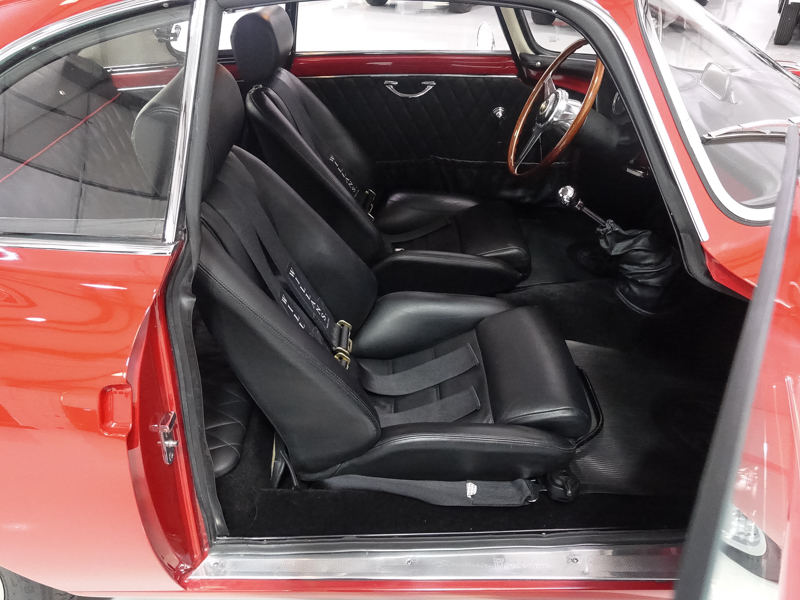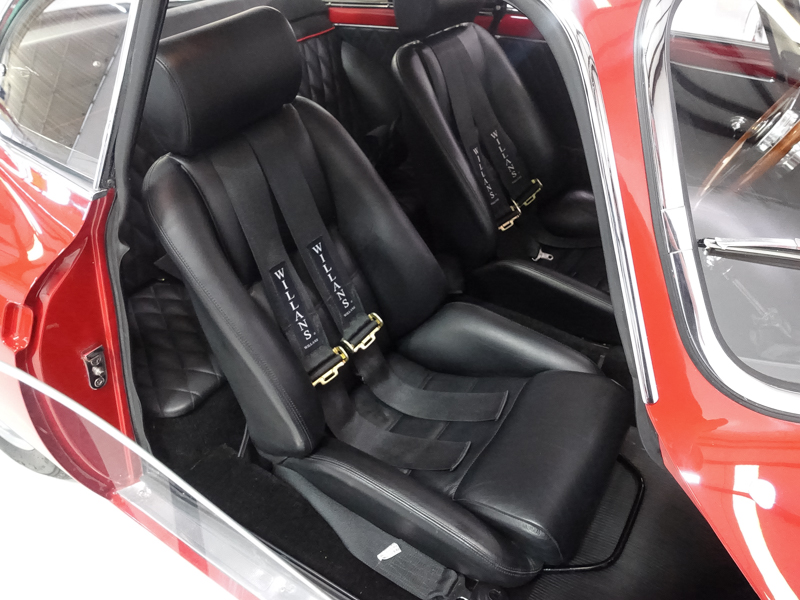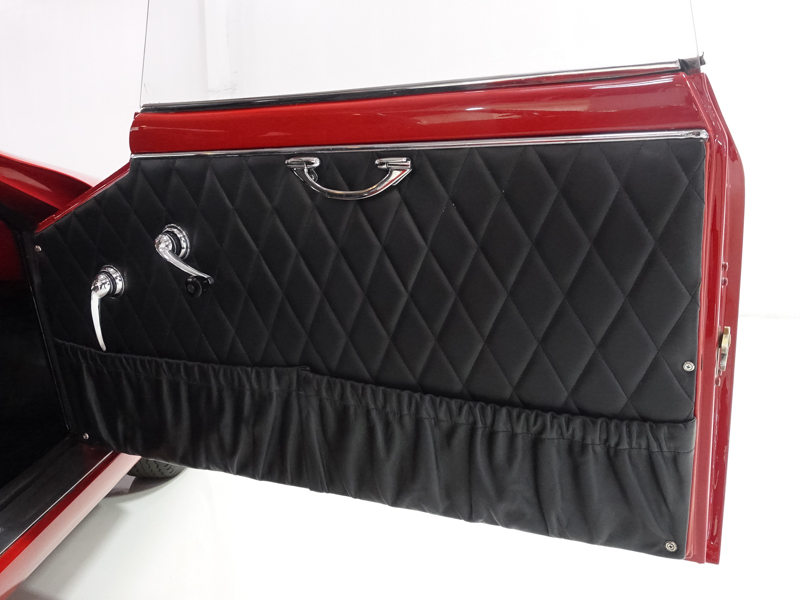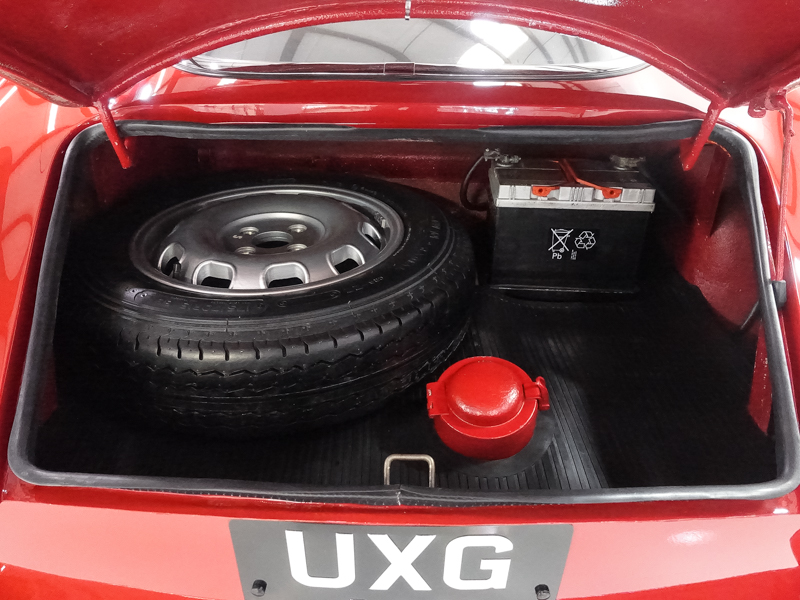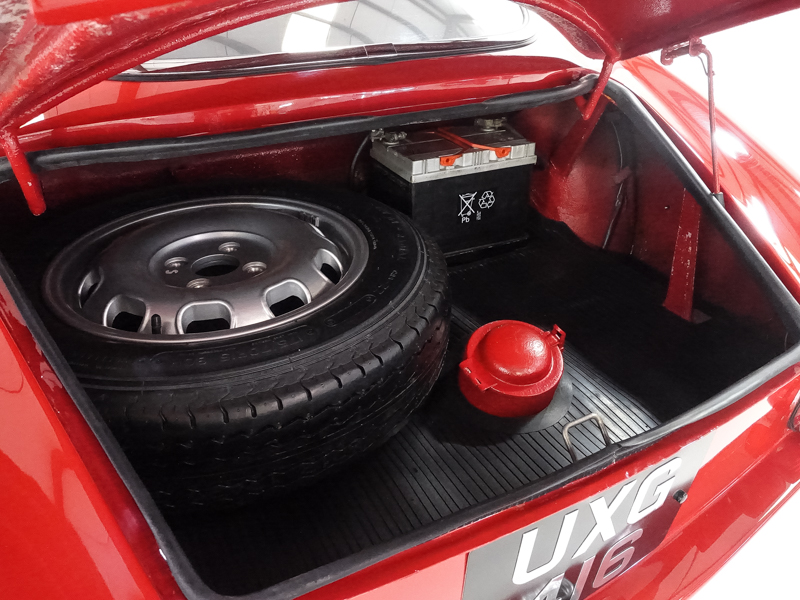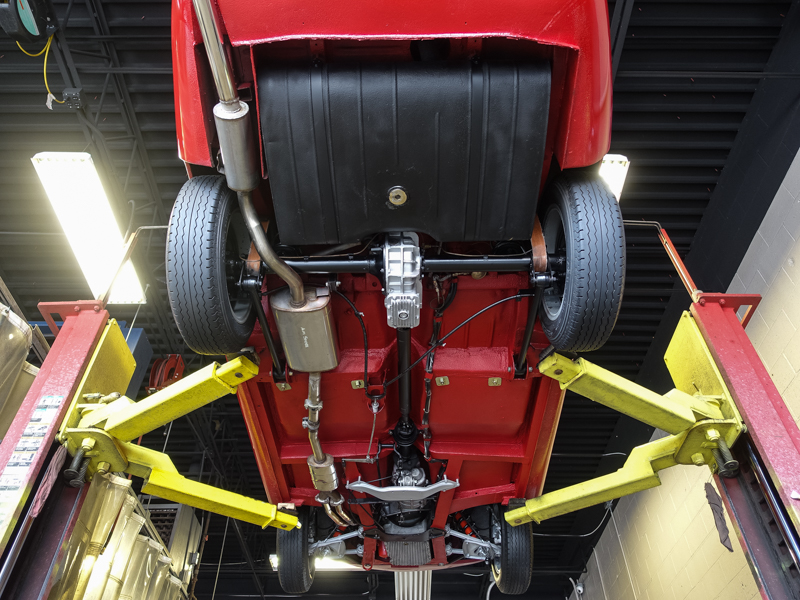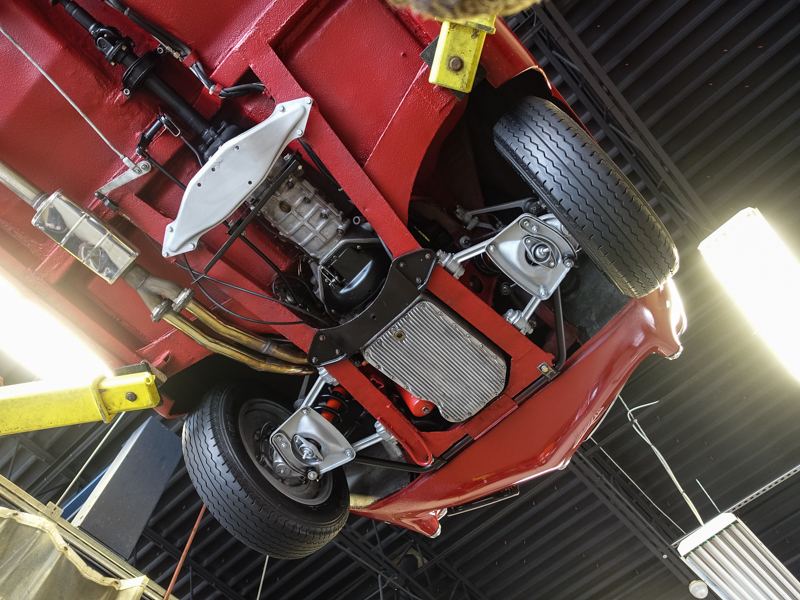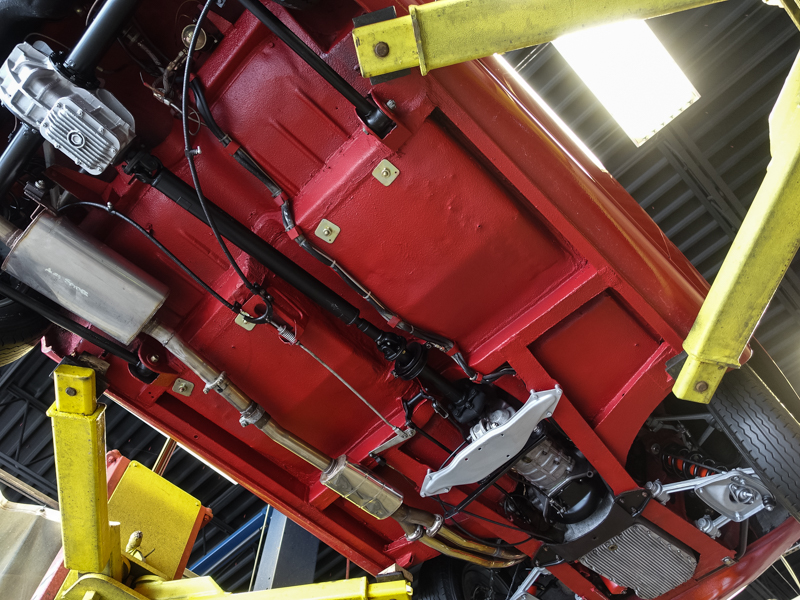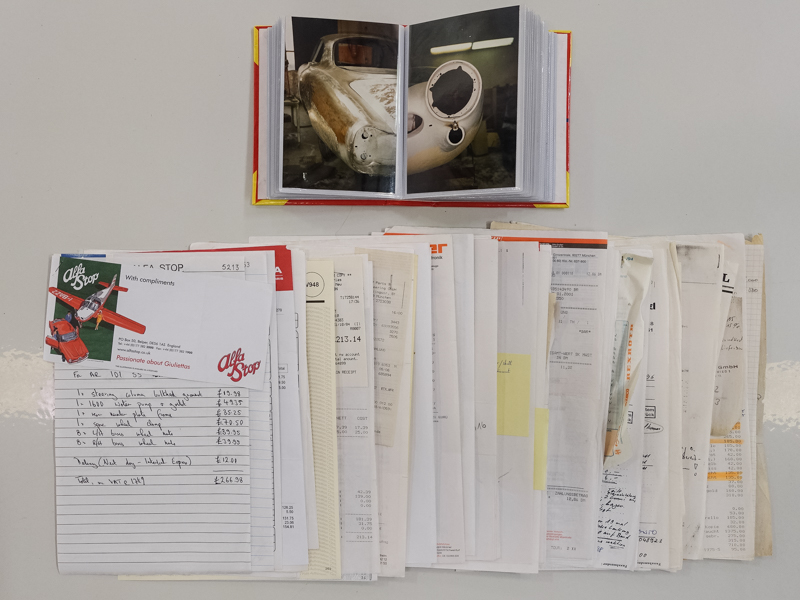 UPDATE: August 3, 2018 DONHAMS website (found doing a chassis number search)
1961 Alfa Romeo Giulietta Sprint Speciale Berlinetta Coachwork by Carrozzeria Bertone Chassis no. AR 10120 - 177123 Engine no. AR 00120 – 01562 1,290 cc DOHC Inline 4-Cylinder Engine 2 Weber Carburetors 100 bhp 5-Speed Manual Transmission Independent Front Suspension - Live Rear Axle Front and Rear Drum Brakes *Beautiful design by Franco Scaglione for Bertone *Tastefully upgraded for long distance touring *Offered from a prominent collection in England *Eligible for a plethora of events *One of only 1366 examples produced THE ALFA ROMEO GIULIETTA With the introduction of the Giulietta in 1954, Alfa Romeo established the 'small car, big performance' formula which would characterise the Milanese marque's finest offerings from then on. Alfa's classic twin-cam four was downsized to 1,290ccc for the Giulietta, gaining an alloy cylinder block in the process. The original Bertone-styled Sprint Coupé was soon joined by Berlina (saloon) and Spider (open) versions, and then in 1957 came the model now recognised as the ultimate Giulietta - the Sprint Speciale – which was the first of the new 101-Series cars. Built on a slightly shorter wheelbase than the standard Sprint, and again the work of Bertone, the mouth-wateringly curvaceous 'SS' came with 100bhp on tap, a five-speed gearbox and a top speed of 125mph. Compact, aerodynamically efficient and very powerful for its size, the SS proved highly successful in 1,300cc class racing the world over. A mere 1,366 had been produced by the time the model was superseded in 1963, and today this rare Giulietta variant is highly prized by Alfa Romeo connoisseurs. THE MOTORCAR OFFERED This stunning Giulietta SS was purchased by the current owner for his impressive collection of European classic cars in 2006 and has since only been used sparingly, having been looked after by his in-house mechanic. The car was restored ca. 1990 in Germany for the impressive sum of some 150,000 DM (the equivalent of ca. $ 88,000 at the time). It was tastefully upgraded for fast road use, with a Williams 4-point seatbelt harness, black leather bucket seats with headrests, a classic Nardi wood-rimmed steering wheel and magnesium wheels. It also benefits from a Chris Robinson suspension and handling kit (of RM Restorations in the UK). The power output of the 1290 cc engine is believed to be a very healthy 104 bhp. These upgrades have been very tastefully incorporated without changing the original car's character and can be relatively easily changed back to the original should the new custodian be so inclined. As it is, it would be ideal for spirited driving or as an entrant into the many long distance touring events in the US or abroad.