PREVIOUS OWNERS: Unknown
HISTORY: Unknown
For sale is a beautiful restored true Alfa Romeo Giulietta Sprint Veloce from 1961!

The Sprint Veloce models are with no doubt one of the rarest Giulietta models because they only made arounf 3000 pieces of them. The Veloce models also came with a more powerful engine than the standard Giulietta.

This particular car is an original italian car and was always in Italy until I purchased it.

This Giulietta comes with matching numbers and original documents from 1961!

The car was completely restored a couple years ago and is still in beautiful condition. Runs and drives almost like new.

If you have any more question, please contact me! I look forward to hearing from you!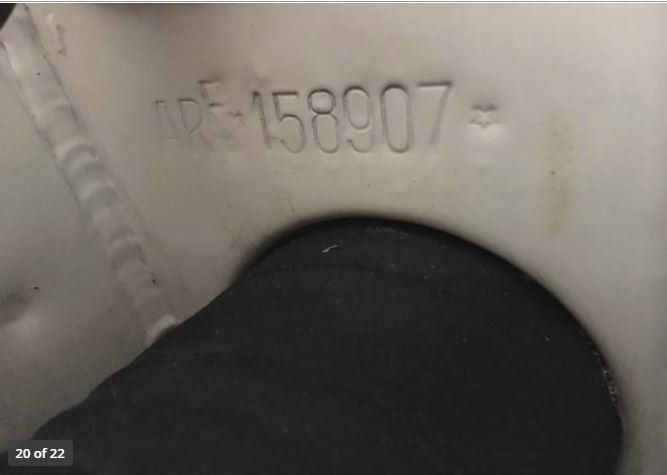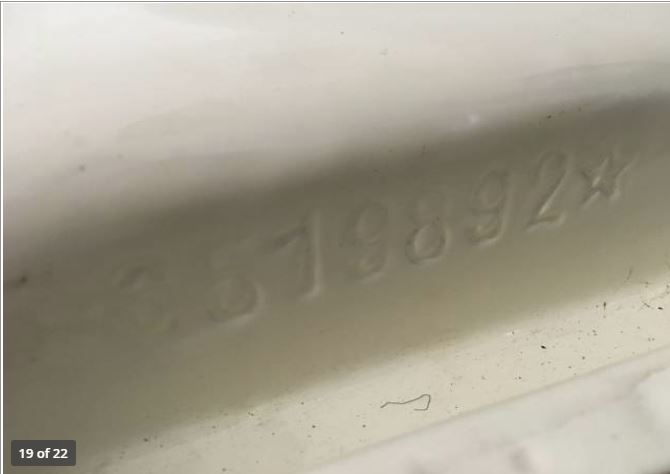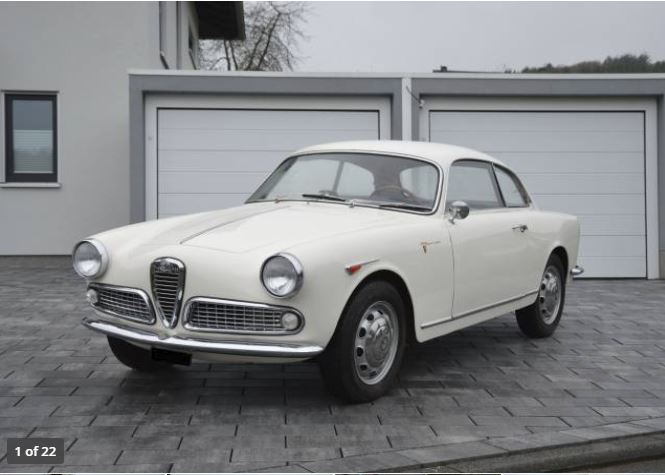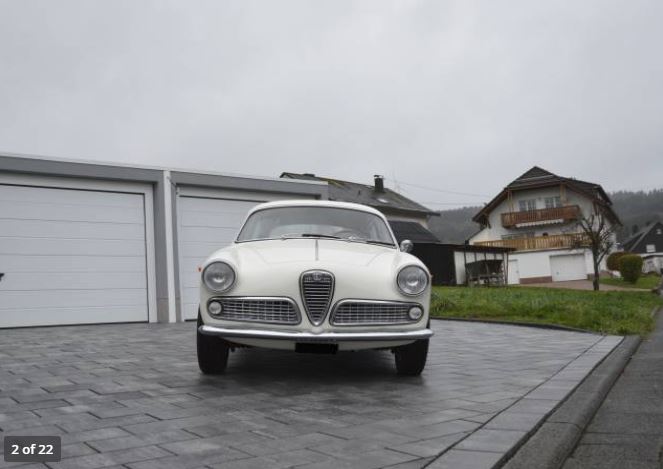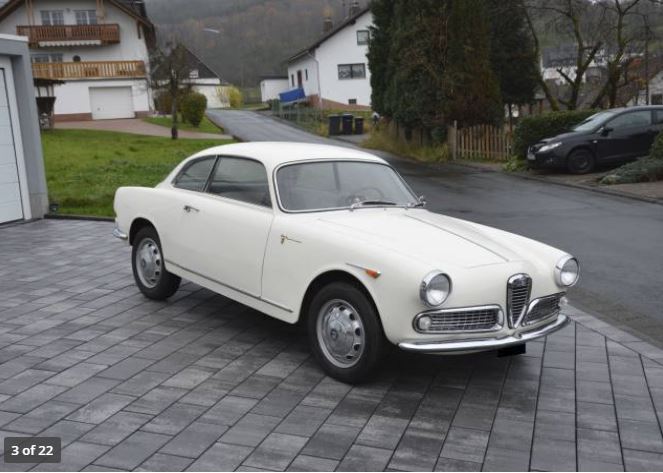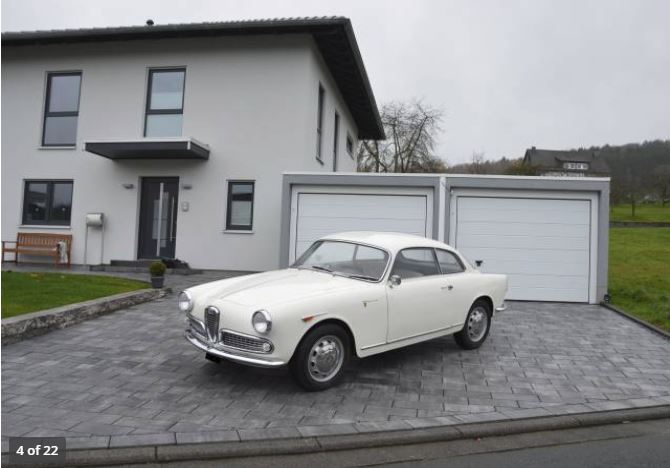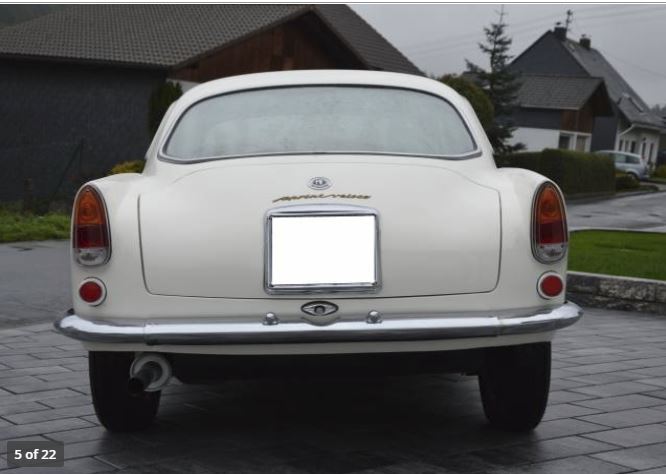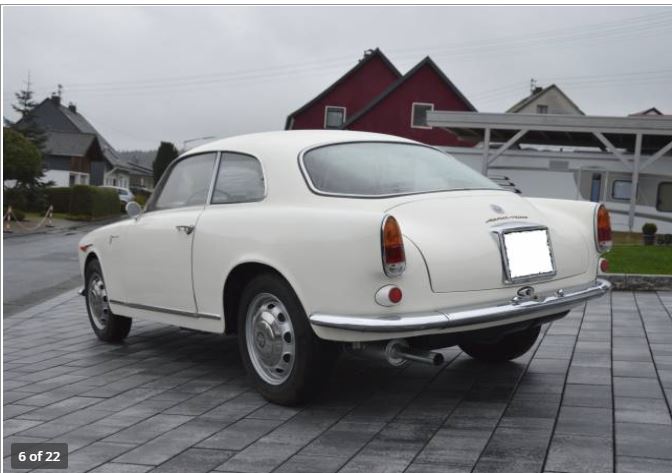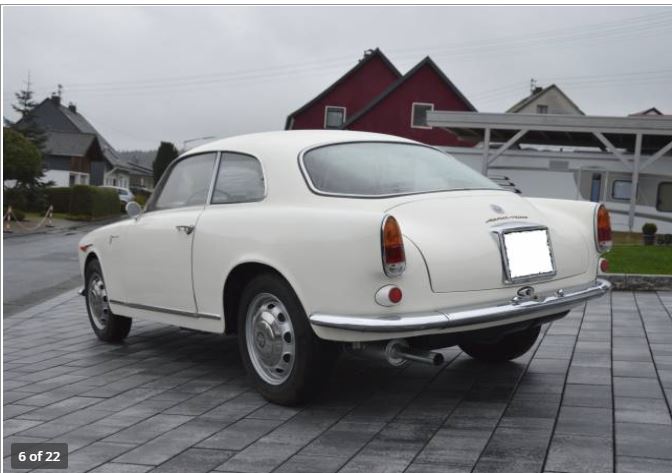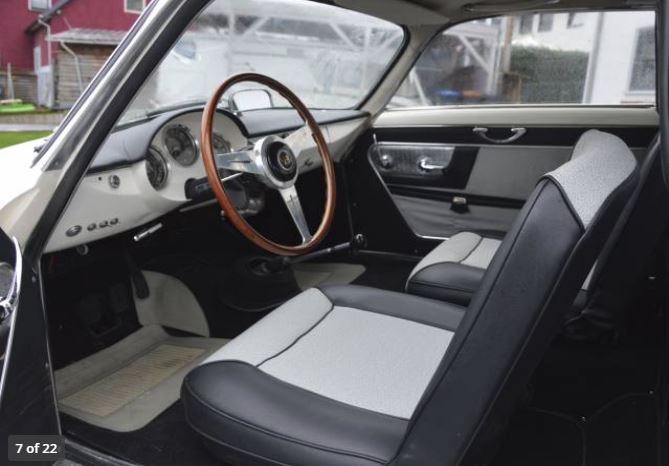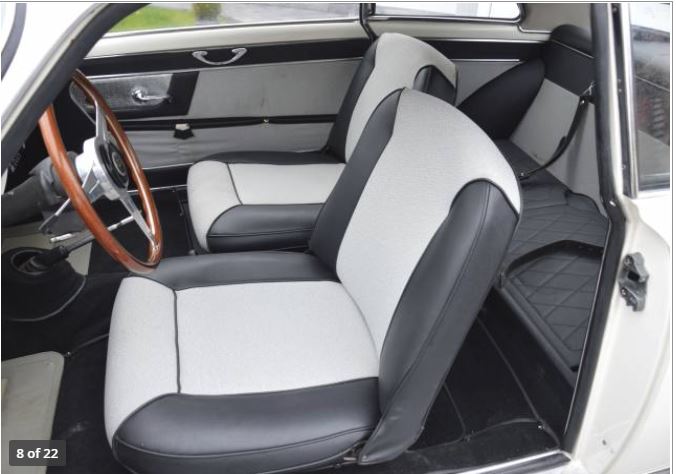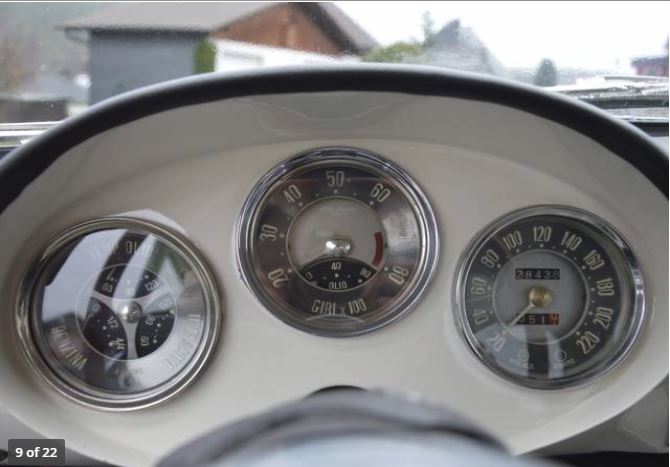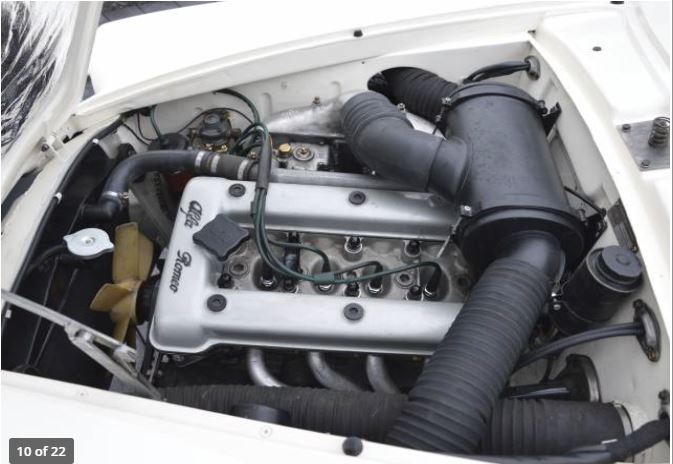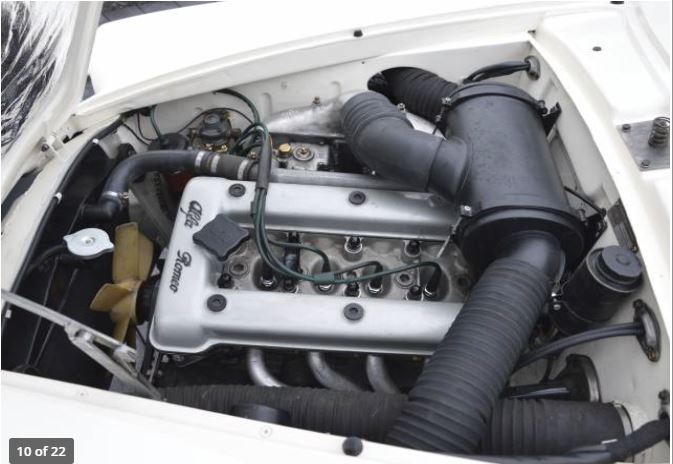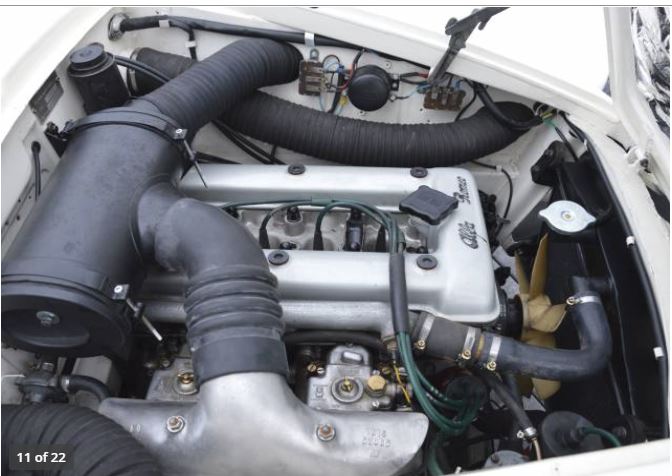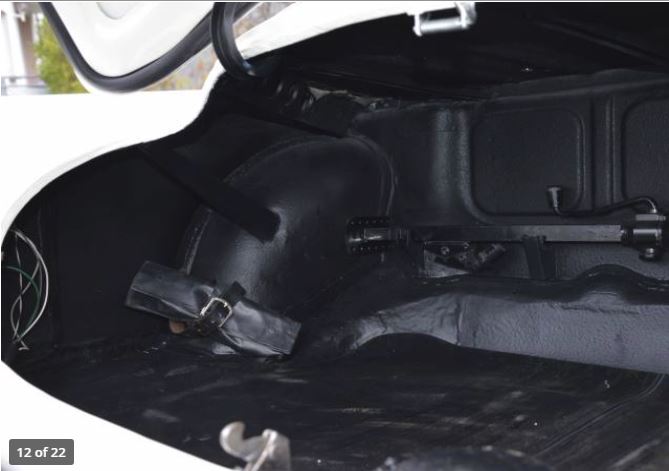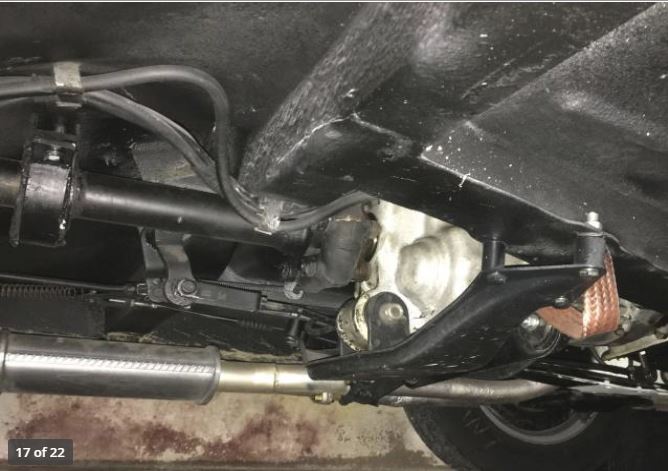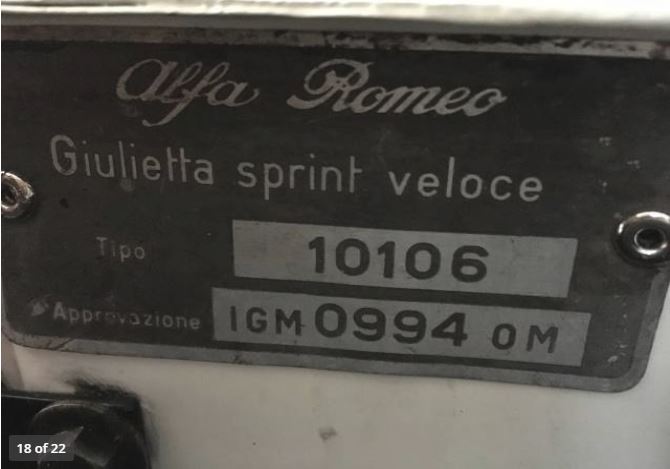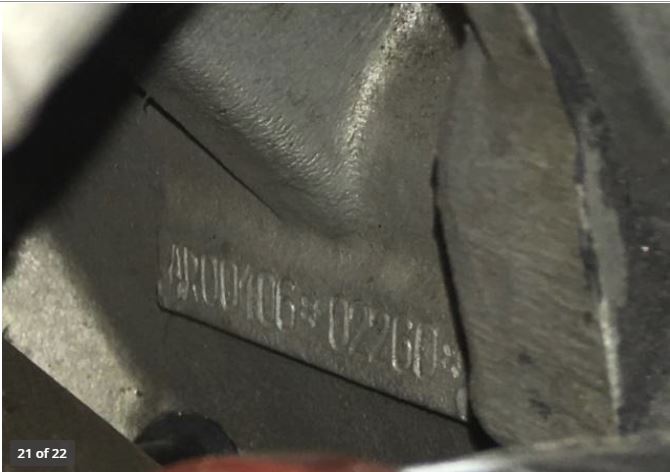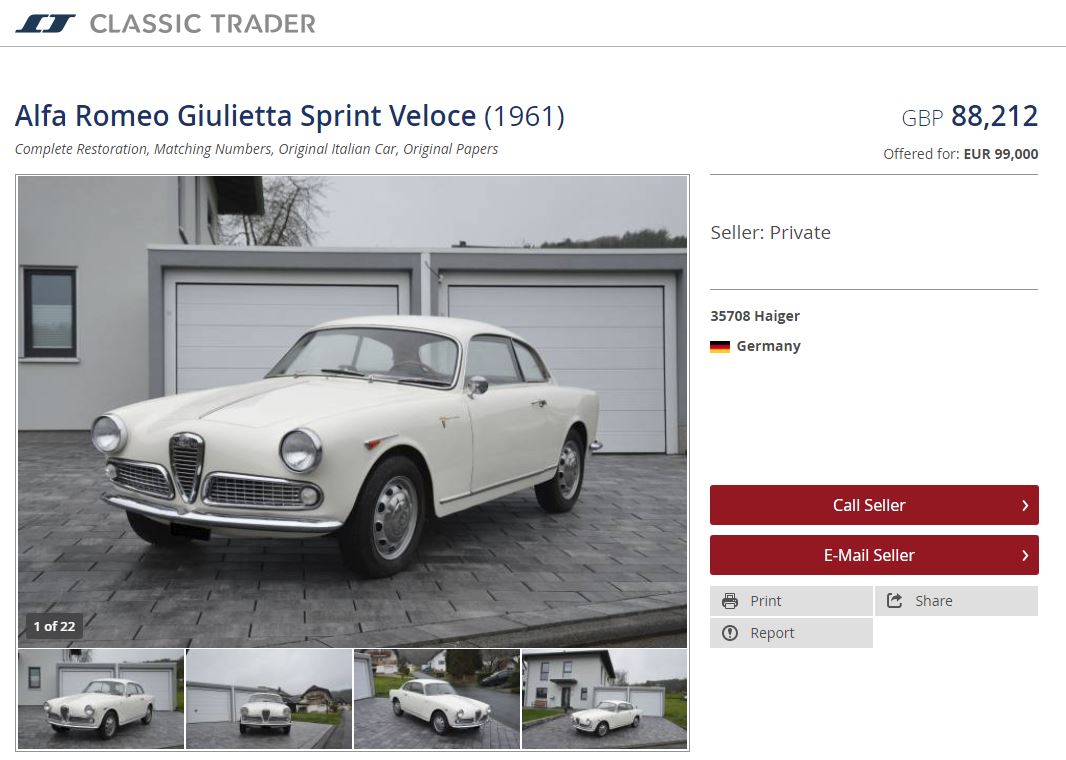 UPDATE: Web photos and Bonhams 10/27/2018 Padua Auction upadted January 20, 2019
The combination of a rev-happy engine, fine-handling, responsive chassis and excellent brakes make the Giulietta Sprint a driver's car par excellence and explains why these stylish Alfas continue to attract the discerning enthusiast. Between 1956 and 1962, 3,058 examples of the Bertone-bodied Giulietta Sprint Veloce were built, and today these rare models are highly prized by Alfa Romeo connoisseurs. Alfa Romeo's Centro Documentazione Automobilismo Storico has confirmed that this car is a genuine Giulietta Sprint Veloce, produced on 15th June 1961 and delivered on 22nd July '61 to Milan. The original colour was Bianco Gardenia, the same as it wears today, which is complemented by an elegant grey/black interior. From 1964, the car was resident in the Trieste region of Northeast Italy. Professionally restored in 2014/2015, this most desirable variant of the immortal Giulietta Sprint is described by the vendor as in very good order throughout. The car is offered with cancelled Italian registration documents.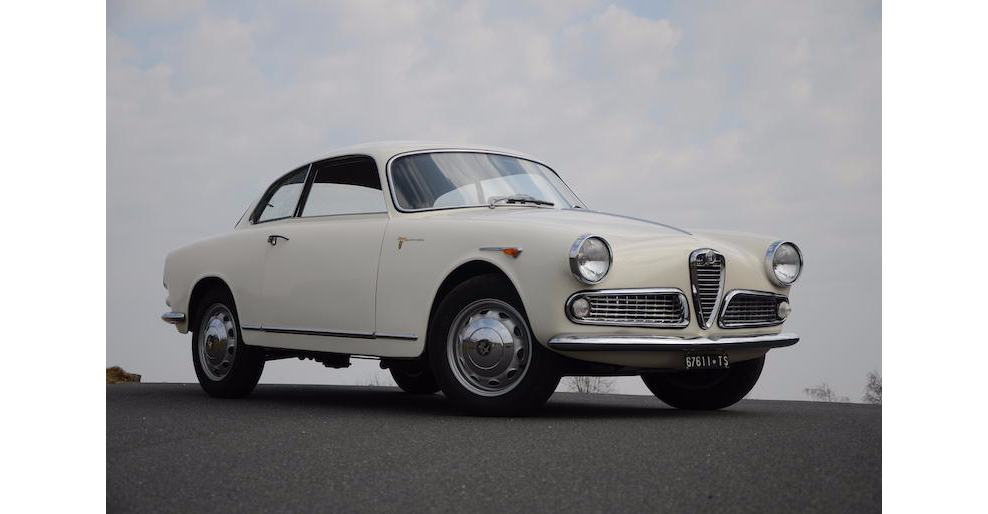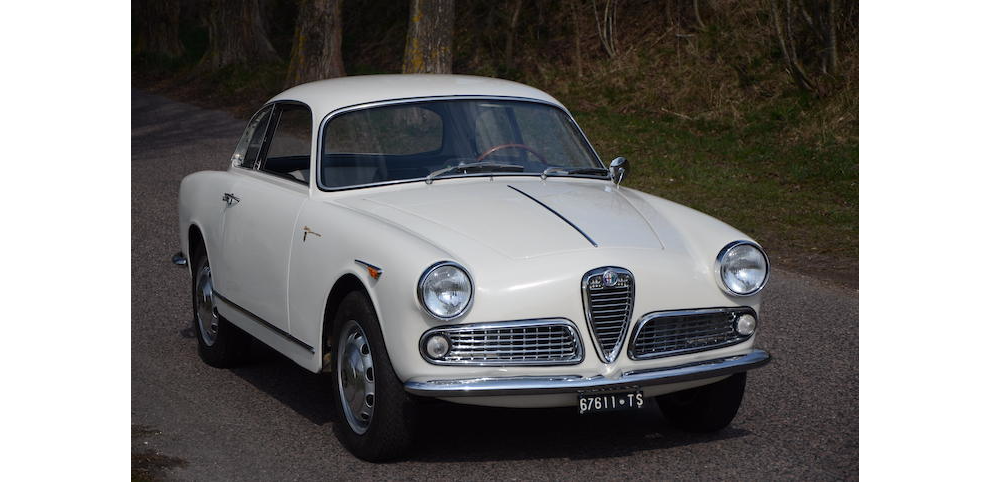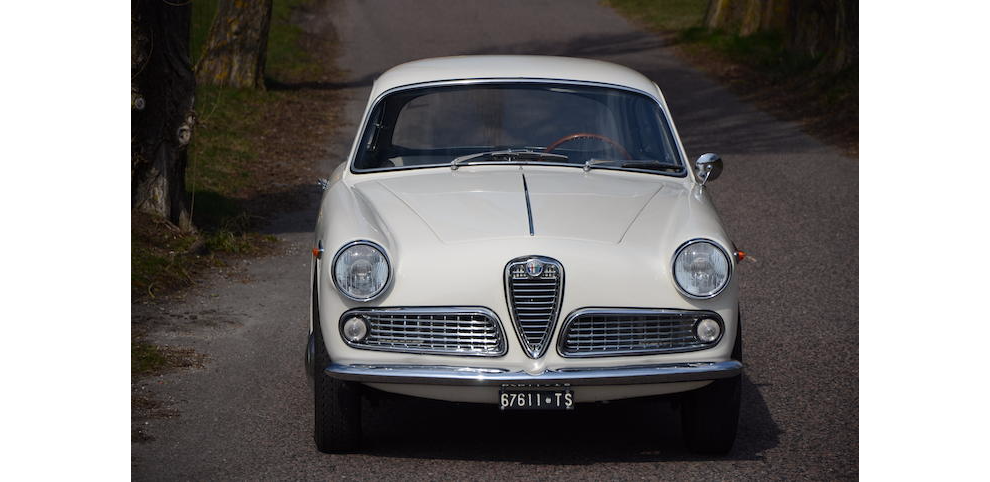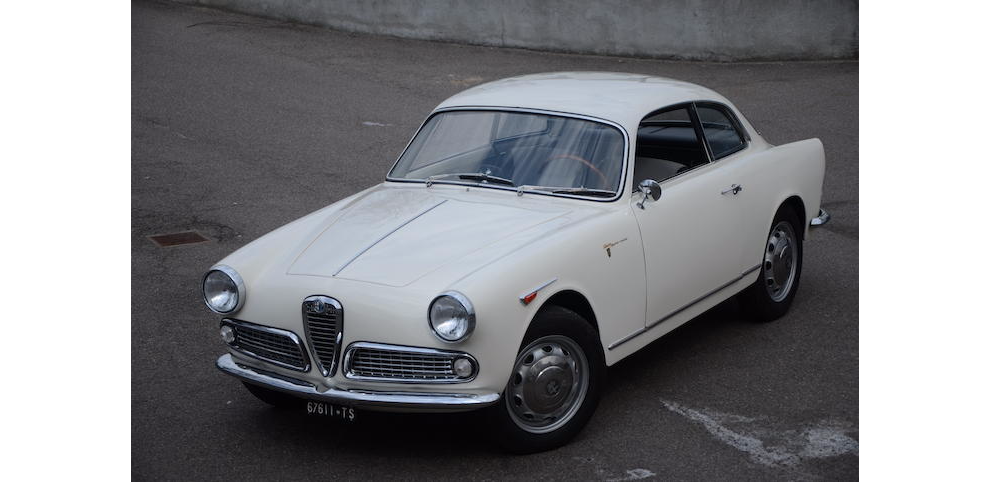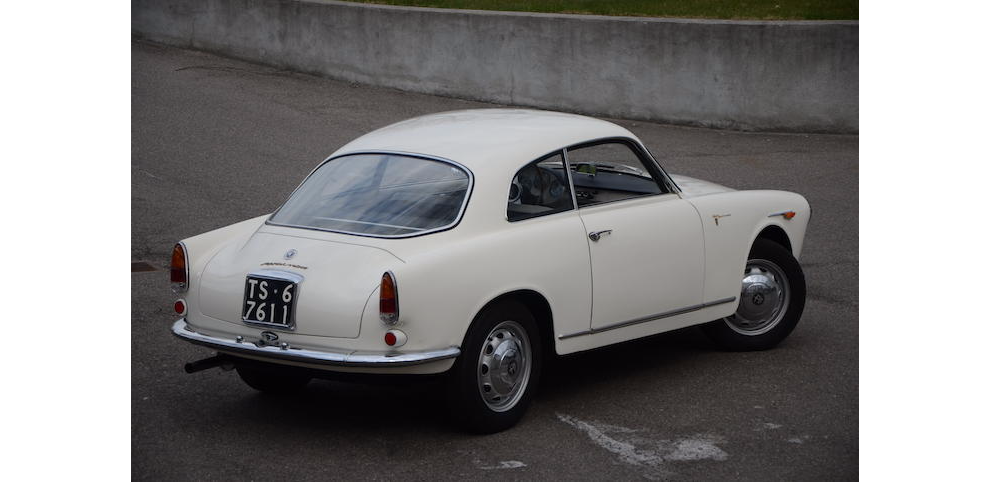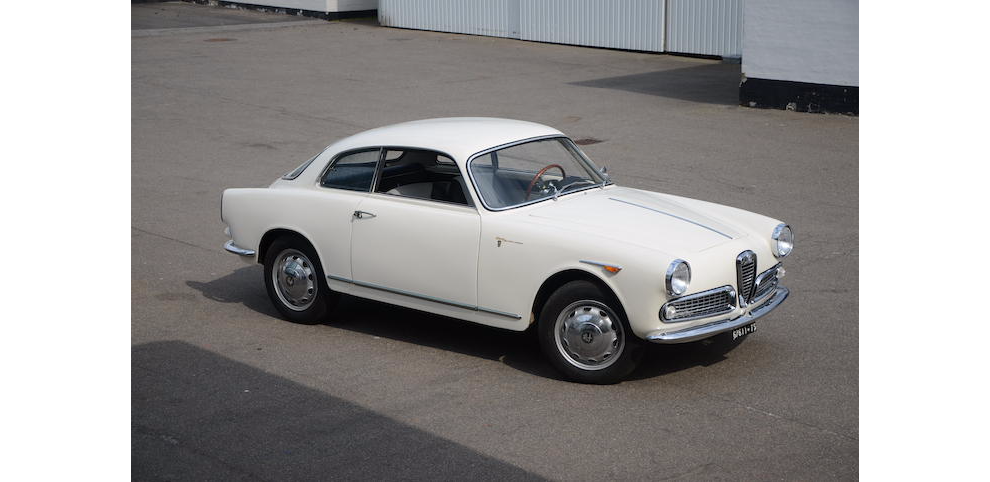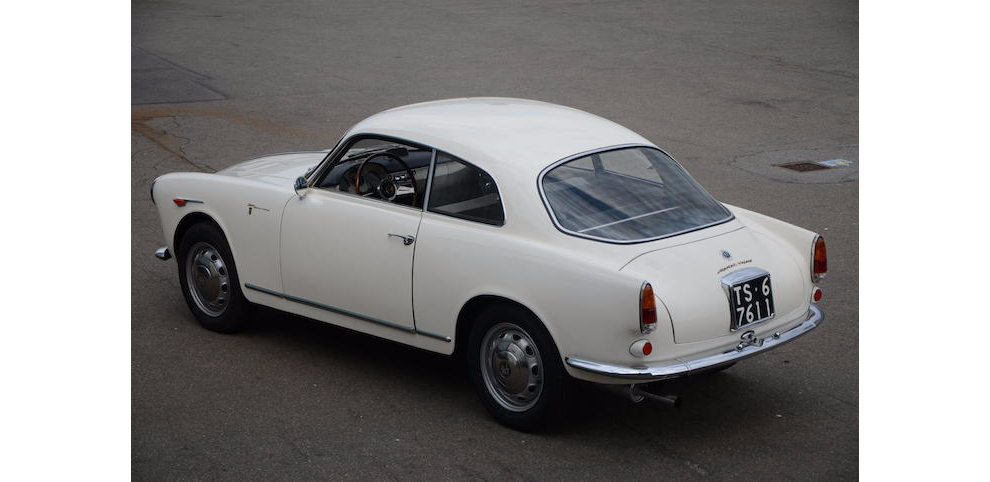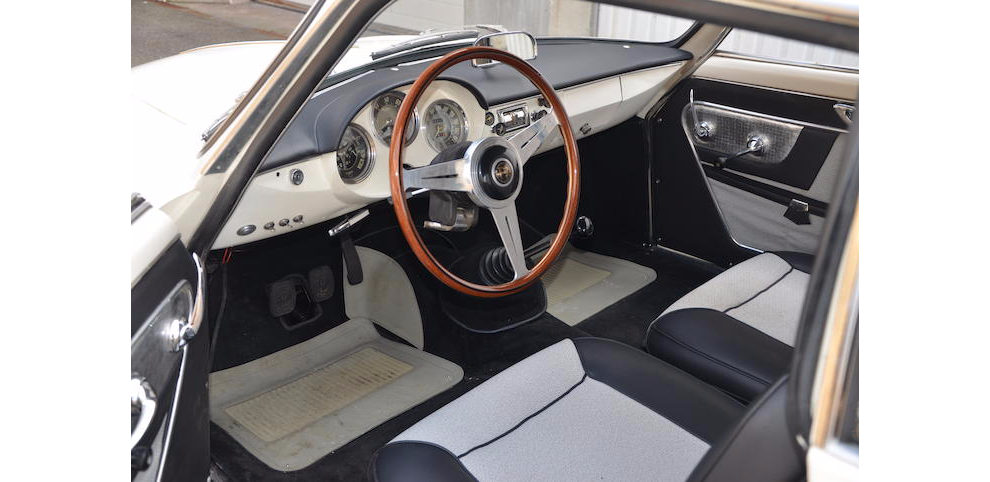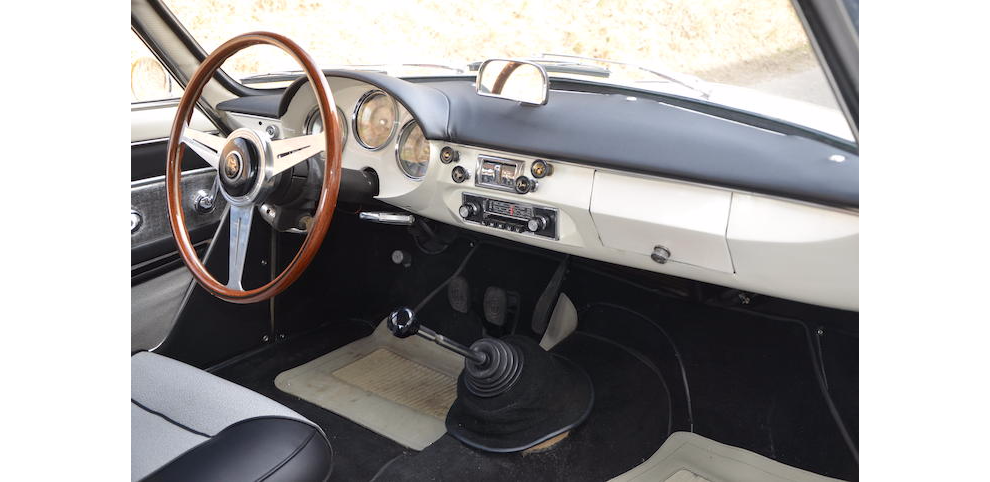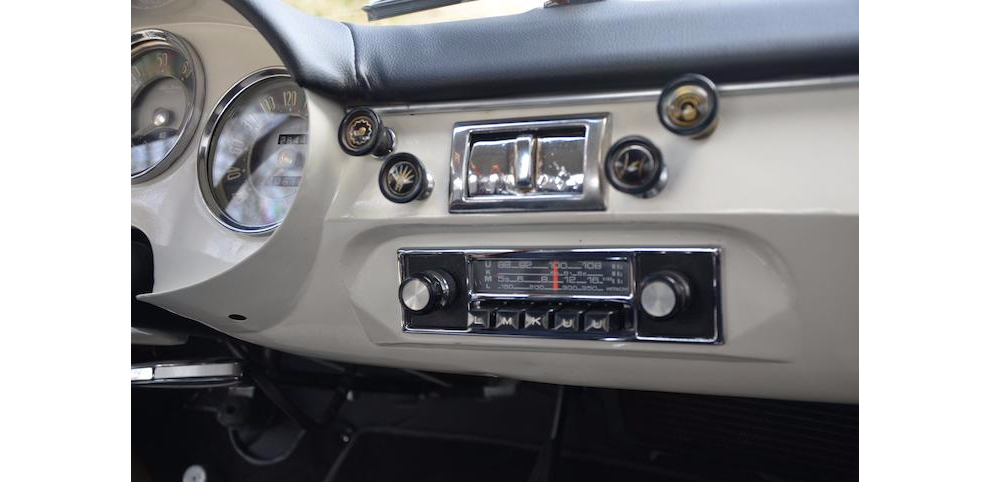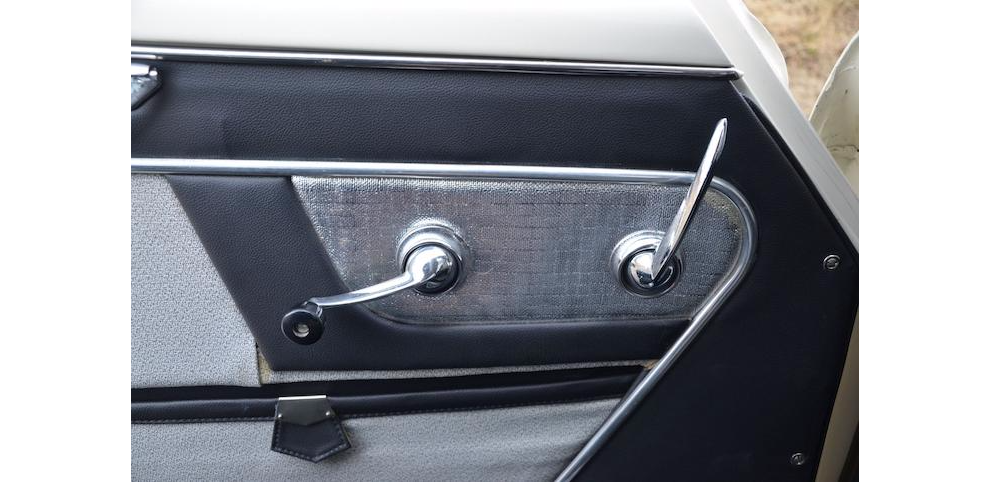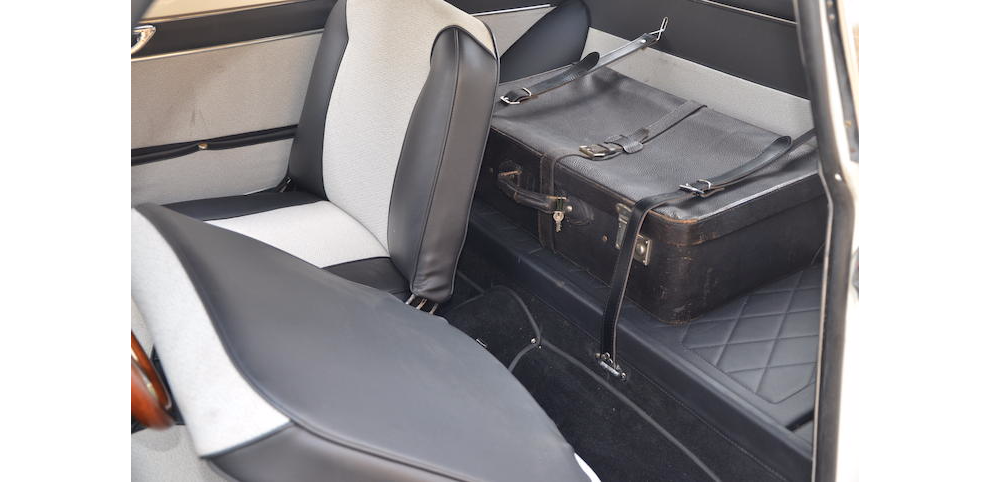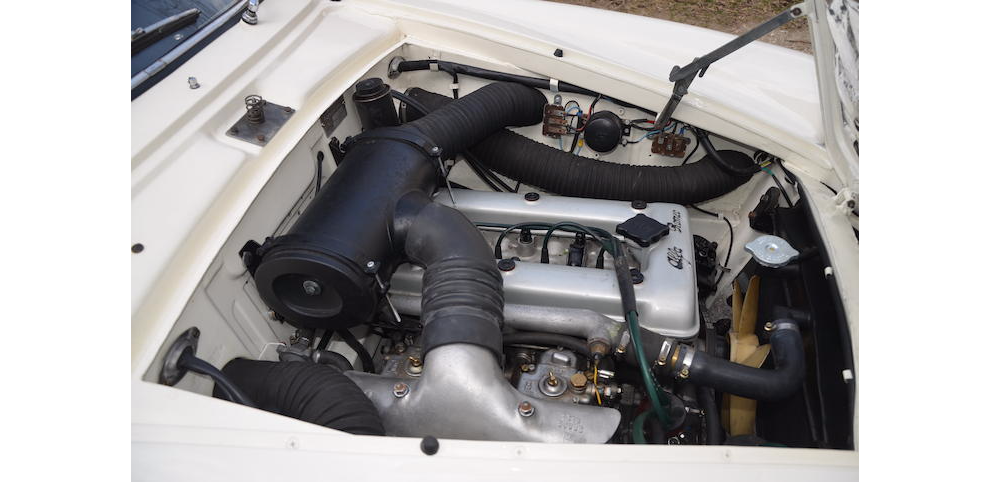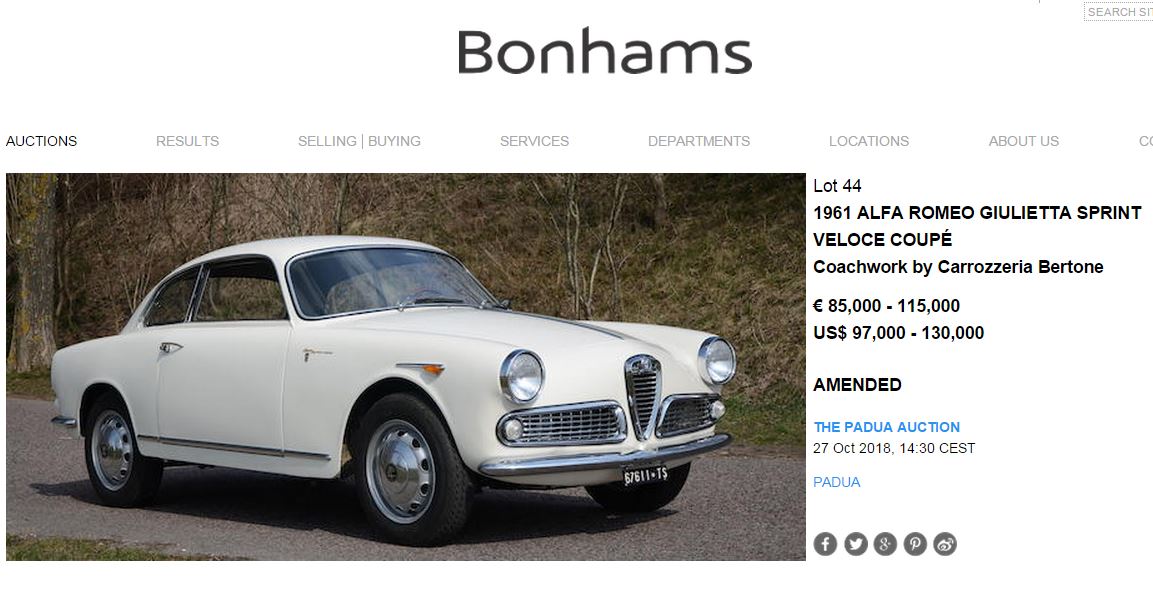 UPDATED: From the Stelvio website 03/2019
PREVIOUS OWNERS: Unknown
HISTORY: (taken from the Stelvio website 03/2019)
Very few car manufacturers had the exclusivity and aura that surrounded Alfa Romeo in the pre-war era. Their dominance in motorsport was matched by Bugatti and Mercedes only. Alfas great achievement in the early post-war period was to convert their expensive, handmade production for only the wealthiest into a larger scale series production. The little Giulietta from 1955 was a cornerstone in this strategy.
Into the handsome body styled by Franco Scaglione at Bertone went a little jewel of an all alloy engine with wet cylinder sleeves, twin overhead camshafts, cylinder head with hemispheric combustion chambers and 8 ports prepared to take either a single carburetor or twin double choke Webers. This masterpiece of an engine was conceived under the management of Alfas chief engineer Orazio Satta Puliga and especially the high performance Veloce version with its hotter camshafts, bigger valves and twin double choke Webers quickly became a favorite subject of the many small independent engine tuners "preparatori" in Italy. Giuliettas prepared by Conrero, Bosato, Facetti and Nardi won numerous races on road and track head to head with fierce competition from Porsche 356 and others.
This 1961 Giulietta is one of those highly attractive original Veloce versions. It has matching numbers and colors. The car comes from Treviso and has been totally restored in Italy to a high standard.
DKK 725.000 EURO 97.000