PREVIOUS OWNERS: Unknown
HISTORY: (as taken from the website)
960 AL FA ROMEO
GIULIETTA SPRINT VELOCE
Chassis n ° AR1493.21189
Gray cardAfter a year of marketing,
Alfa Romeo unveils the Alfa Romeo
Giulietta Spider. Designed by
Pininfarina, it uses the same
technical basis as the Giulietta Sprint.
In 1956, Alfa Romeo offers a more muscular version of its Giulietta Sprint: the Veloce! The 1.3 liter is equipped with two Weber DC03 double body carburetors allowing 80 hp at 6500 rpm and 180 km / h at maximum speed. This version has the internal name of Alfa Romeo "750 E" whereas the normal Sprint is called "750 B".
Note that for this first generation of Sprint Veloce, the doors are made of aluminum.
The Giulietta Sprint Veloce that we present to you was sold new by Alfa Romeo Mexico on October 10, 1980 (copy of invoices), then it was bought by Mr Ortiz Carrasco Victor Manuel in 1988 which prepares it to carry out rallies. He participates in various races in Mexico, mainly in class C Vintage. The car at this time is nicknamed "La Balle d'Argent" with regard to its metallic gray color . She turns blue in 2000 and continues to participate in rallies with Mr Ortiz and his son at his wheel.
It was imported into France in 2002 and bought by its current owner in 2009. It underwent a restoration : chassis, bodywork, 2L engine repair , 5-speed gearbox, assisted disc brakes , suspensions, revision of self-locking deck, tank FIA approved, automatic fire extinguisher, new circuits and harnesses, complete stainless steel exhaust system, complete roll bars .
Electricity and instrumentation are French in order to use the car in historical rally in France and navigation and orientation instruments with BLUNIK remote display . In short, A Sprint Veloce ready to run!
His trophies : - Carrera Panamericana 1996, 1998 and 1999.
Best overall standings: 12th out of 96
- Acapulco Rally 1996 - Rally Queretaro 1998 - Various rallies in Mexico then in France
- 2011-2013: Trophy of Corsica, Rally of Lozère , Rally of the Princesses - Rally of Gard 2014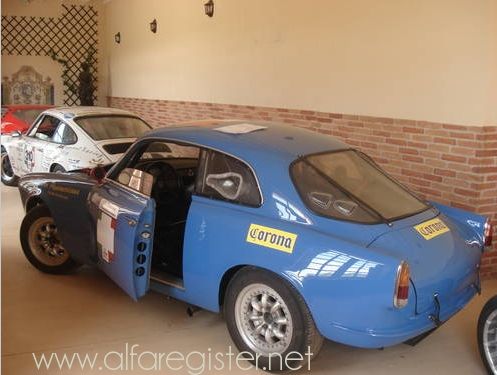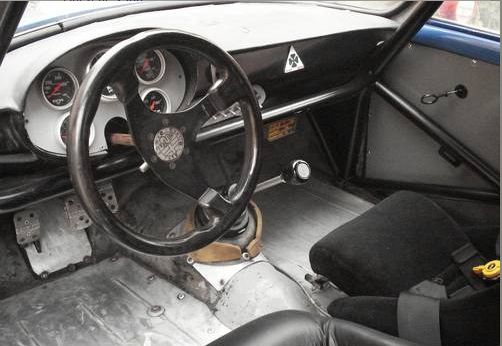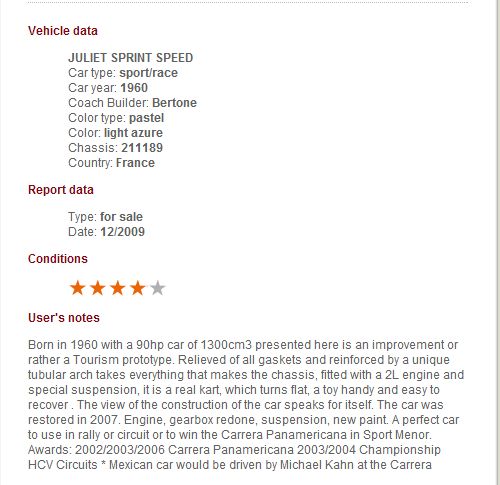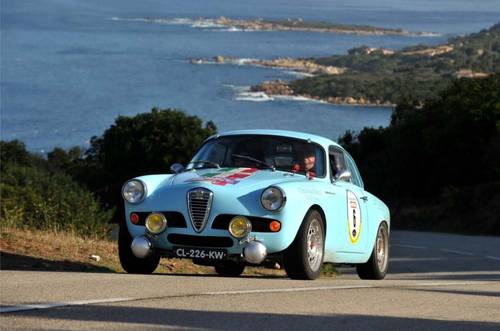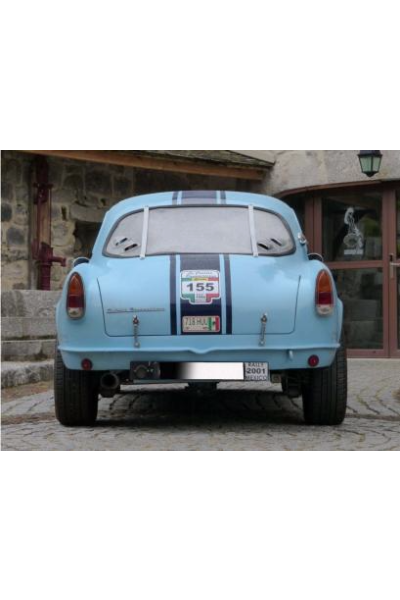 UPDATE: FOR SALE ON STANISLAS MACHOIR APRIL 20,2017
LOT 62
Alfa Romeo Giulietta Sprint Veloce "Carrera Panamericana" 1960
40 000 - 50 000 €
Produced from 1954 to 1965, the Alfa Romeo Giulietta Sprint revolutionizes the image of the sports car. Planned to be built with few units, it will have a huge success and will be carried out with more than 35,000 copies. A line, a motor, a box 5 allowing him success in racing: European Championships, Nationals, Tour de France, Liège-Rome-Liège, Cups of the Alps, Cevennes, etc. A true icon of the competition.
The car presented is a real competition car, an improved prototype of the maximum with an exceptional tubular chassis. An important file accompanies it with even the purchase invoice in Mexico City in 1960. After a road use it knows a 2nd life dedicated to competition in Mexico (rallies and circuit) and especially 4 participations in the famous "Carrera Panamericana" 1996, 1998, 1999, 2005. Imported in France in 2005, it is totally restored and is in an exceptional state. She has only been 5000 kms since 6 years, having participated only in rallies of soft regularity (Princesses, Rallystory) plus walks. She deserves to race in competition as in the Tour de Corse where the victory is promised to her in both regularity and HCV, Classic, or in the Belgian super events (Bastogne or Spa). An expert report at 75,000 Euros was carried out by the serious and recognized Stéphane Bonoron. An important historical record and restoration is provided.
This Alfa Romeo is a true racer, a prototype improved to its best and fitted with a tubular chassis. An important file comes with the car that includes its original invoice; It was acquired in Mexico in 1960. After being used on the road, Carrera Panamericana "in 1996, 1998, 1999 and 2005. This Alfa was then imported in France in 2005 and has been entirely restored. It is a 5,000 kilometer over the last 6 years, and only used on minor events. This car deserves to be raced on the greatest events such as the Tour of Corsica, where it would score top positions, but would be a fantastic vehicle at Spa Francorchamps or Bastogne. An expert assessment by famous Stéphane Bonoron earned this Alfa Romeo at 75,000 Euros. With its significant history, this is an incredible opportunity.
Carte grise française / French Registration
Engine: 4 cylindres in-line
Displacement: 1 962 cm3
Chassis number: AR149321189 This Alfa was then imported into France in 2005 and was entirely restored. It is a 5,000 kilometer over the last 6 years, and only used on minor events. This car deserves to be raced on the greatest events such as the Tour of Corsica, where it would score top positions, but would be a fantastic vehicle at Spa Francorchamps or Bastogne. An expert assessment by famous Stéphane Bonoron earned this Alfa Romeo at 75,000 Euros. With its significant history, this is an incredible opportunity. Carte grise française / French Registration Engine: 4 cylindres in-line Displacement: 1 962 cm3 Chassis number: AR149321189 This Alfa was then imported into France in 2005 and was entirely restored. It is a 5,000 kilometer over the last 6 years, and only used on minor events. This car deserves to be raced on the greatest events such as the Tour of Corsica, where it would score top positions, but would be a fantastic vehicle at Spa Francorchamps or Bastogne. An expert assessment by famous Stéphane Bonoron earned this Alfa Romeo at 75,000 Euros. With its significant history, this is an incredible opportunity. Carte grise française / French Registration Engine: 4 cylindres in-line Displacement: 1 962 cm3 Chassis number: AR149321189 And was only used on minor events. This car deserves to be raced on the greatest events such as the Tour of Corsica, where it would score top positions, but would be a fantastic vehicle at Spa Francorchamps or Bastogne. An expert assessment by famous Stéphane Bonoron earned this Alfa Romeo at 75,000 Euros. With its significant history, this is an incredible opportunity. Carte grise française / French Registration Engine: 4 cylindres in-line Displacement: 1 962 cm3 Chassis number: AR149321189 And was only used on minor events. This car deserves to be raced on the greatest events such as the Tour of Corsica, where it would score top positions, but would be a fantastic vehicle at Spa Francorchamps or Bastogne. An expert assessment by famous Stéphane Bonoron earned this Alfa Romeo at 75,000 Euros. With its significant history, this is an incredible opportunity. Carte grise française / French Registration Engine: 4 cylindres in-line Displacement: 1 962 cm3 Chassis number: AR149321189 With its significant history, this is an incredible opportunity. Carte grise française / French Registration Engine: 4 cylindres in-line Displacement: 1 962 cm3 Chassis number: AR149321189 With its significant history, this is an incredible opportunity. Carte grise française / French Registration Engine: 4 cylindres in-line Displacement: 1 962 cm3 Chassis number: AR149321189