PREVIOUS OWNERS: Unknown
HISTORY: (as taken from the website ClassicCarGarage.com)
Alfa Romeo Giulietta Sprint Veloce, year 1959. Chassis number AR1493E09676.
Colour white (Sardenia White) with a black half leather interior with an alcantara clad dashboard. This magnificent Alfa Romeo Giulietta Sprint Veloce was built on 30 July 1959. On August 1, the car was delivered to the first owner in Brescia, Italy.
This Alfa Romeo Giulietta rally car was prepared extensively for historic (long distance) rally participation. The car features a full roll-cage, oil pan and petrol tank protector plates, an aluminium radiator, a special Stainless-Steel exhaust, an oil-cooler, extra petrol pump limited slip differential, tow hook at the front and the rear, special rally seats, four-point safety harnesses, Tripmaster, additional interior lamps and additional driving/ fog lamps at the front. This is a mighty impressive historic rally car!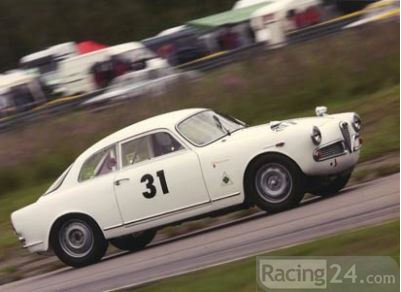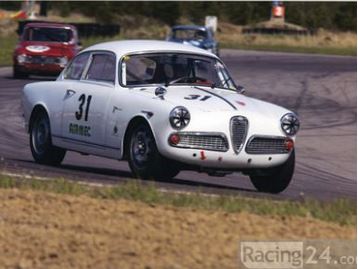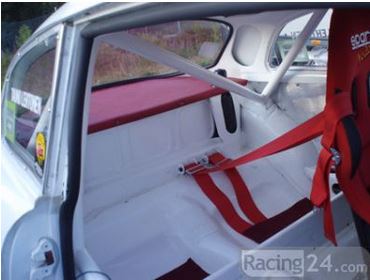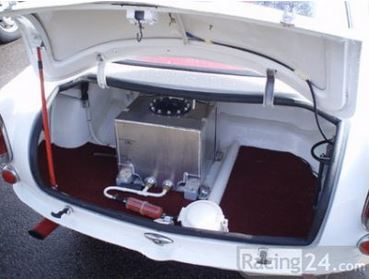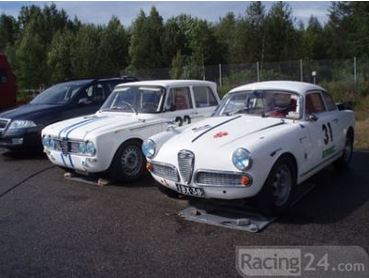 (other photos on file but they are copywrited)
UPDATE: Car found on Classic Car Garage 2/2020
Alfa Romeo Giulietta Sprint Veloce, year 1959. Chassis number AR1493E096XX. Colour white (Sardenia White) with a black half leather interior with an alcantara clad dashboard and black wheels. This magnificent Alfa Romeo Giulietta Sprint Veloce was built on 30 July 1959. On August 1, the car was delivered to the first owner in Brescia, Italy. Then the Alfa Romeo was imported to the Netherlands where the car was restored and prepared extensively for historic (long distance) rally events. In the year 2010 this fantastic Giulietta Sprint Veloce found a new owner in Sweden. The car is still registered in Sweden. This magnificent rally car features a full roll-cage, oil pan and petrol tank protector plates, an aluminium radiator, a special Stainless-Steel exhaust, an oil-cooler, extra petrol pump limited slip differential, tow hook at the front and the rear, special rally seats, four-point safety harnesses, Tripmaster, additional interior lamps and additional driving/ fog lamps at the front. The car comes complete with a FIVA identity card. Recently the car has successfully participated in an African long-distance event. Of course, the car was fully serviced and brought up to date again after its return to Europe. The car comes with many original parts: engine, suspension, petrol tank, rear axle and exhaust. This is a mighty impressive historic rally car! This Alfa Romeo is for sale at Altena Classic Service. Price: Euro 59.500, -.(photos copyrighted)