PREVIOUS OWNERS: KEN WILSON (as per the Leslie Hegedus register) Chuck Stoddard, Bill Jackson
HISTORY: (as taken from the Gooding & Company website 3/2017)
Beginning in 1953, Alfa Romeo and Bertone collaborated on concept cars intended to make efficient use of horsepower by achieving the lowest possible drag coefficient. The resulting Franco Scaglione-designed BAT 5, 7, and 9 were unveiled in 1953, 1954, and 1955, respectively. Scaglione then set about designing a similar production Alfa Romeo, resulting in the Giulietta Sprint Speciale, which achieved an impressive drag coefficient of 0.28.
According to Alfa Romeo Storico, this wonderful Sprint Speciale was completed on January 21, 1961. Though its earliest history is unknown, it was the subject of a bare-metal restoration in the 1980s while owned by noted Alfa and Porsche expert Chuck Stoddard. Finished in its original colors of Bianco Gardenia with blue/gray interior, the car enjoyed several concours victories in 1984 and 1985. In 1986, it earned a place in Dr. William Jackson's esteemed collection, as documented in an accompanying bill of sale from Stoddard. In 1997, Dr. Jackson successfully drove the Sprint Speciale in the five-day, 1,000-mile Colorado Grand rally, but the Alfa was otherwise used sparingly. In 2016, the car was acquired from Dr. Jackson by the consignor and exhibited at the 2016 Pinehurst and Hilton Head Island Concours.
Offered with restoration photos, documents, receipts, spare, tool kit, manuals, cover, and parts catalogue, this Alfa Giulietta Sprint Speciale is a proven concours and rally competitor ready for its next adventure.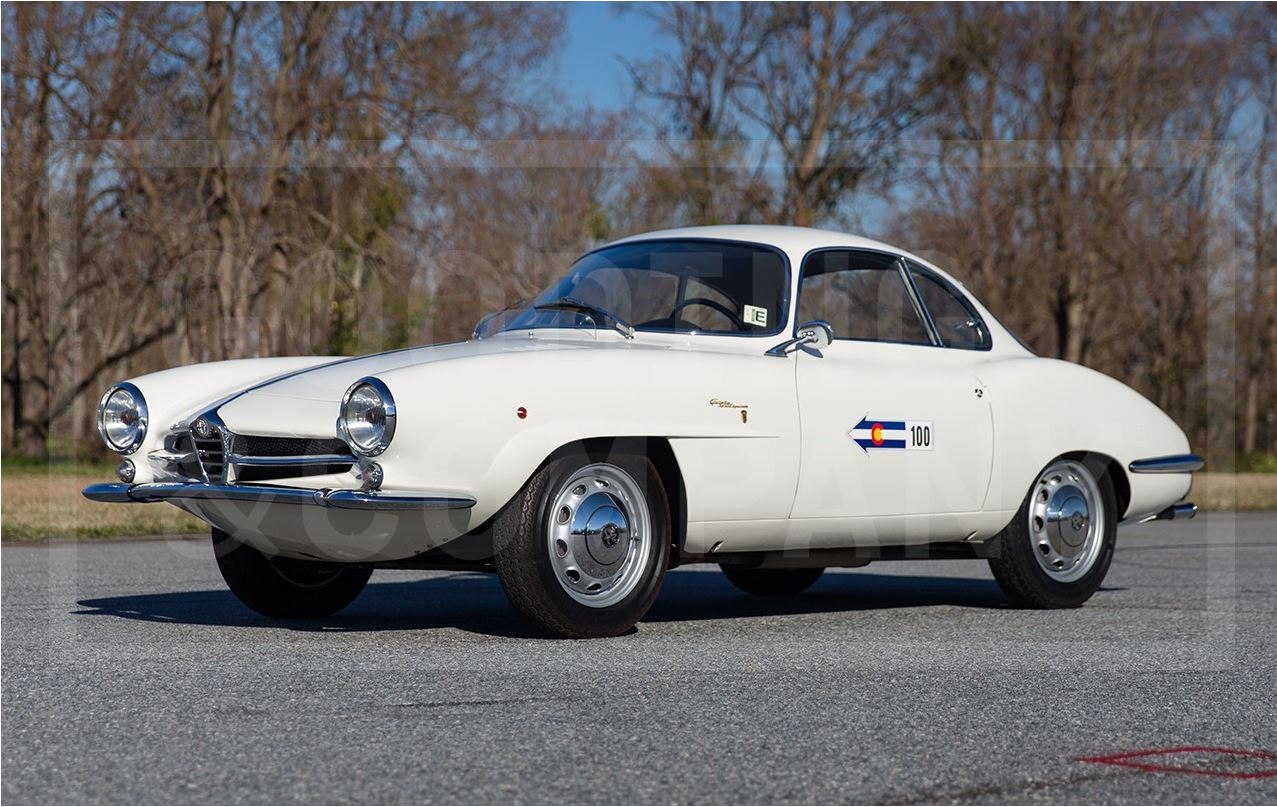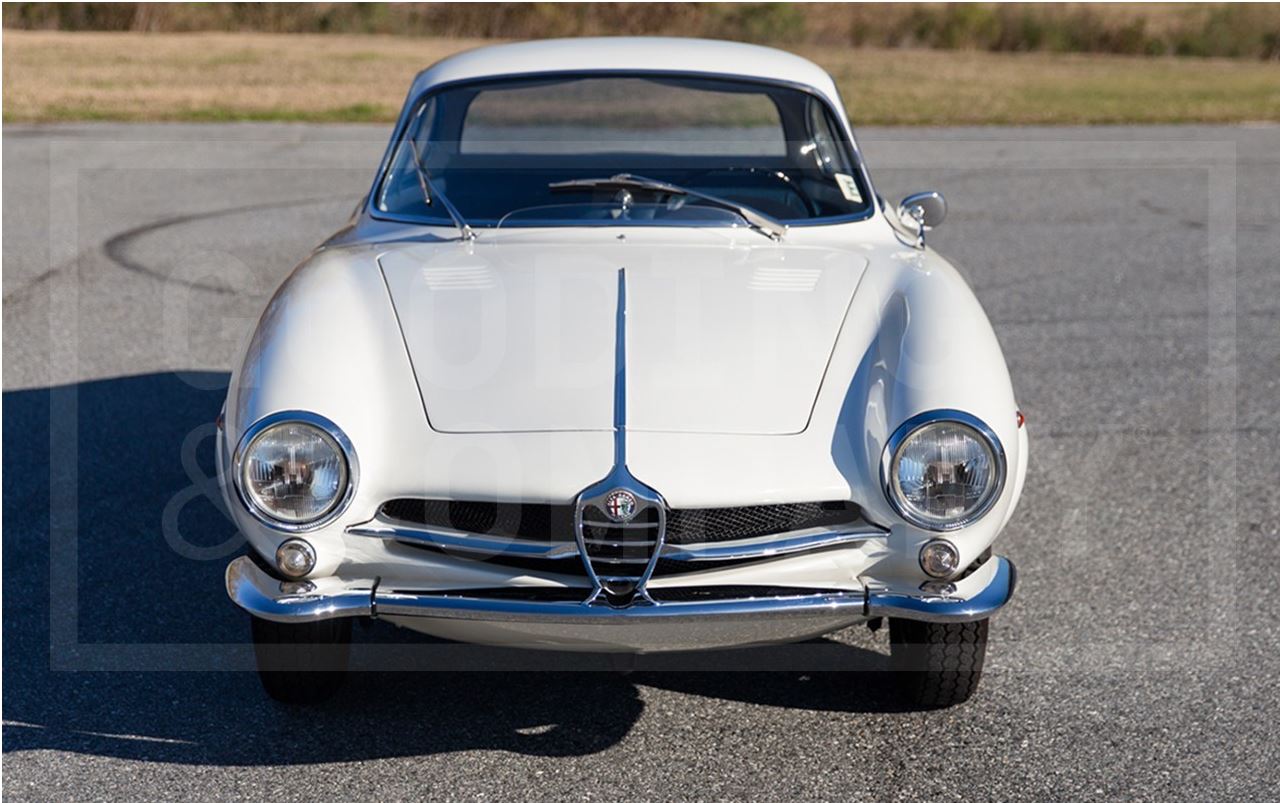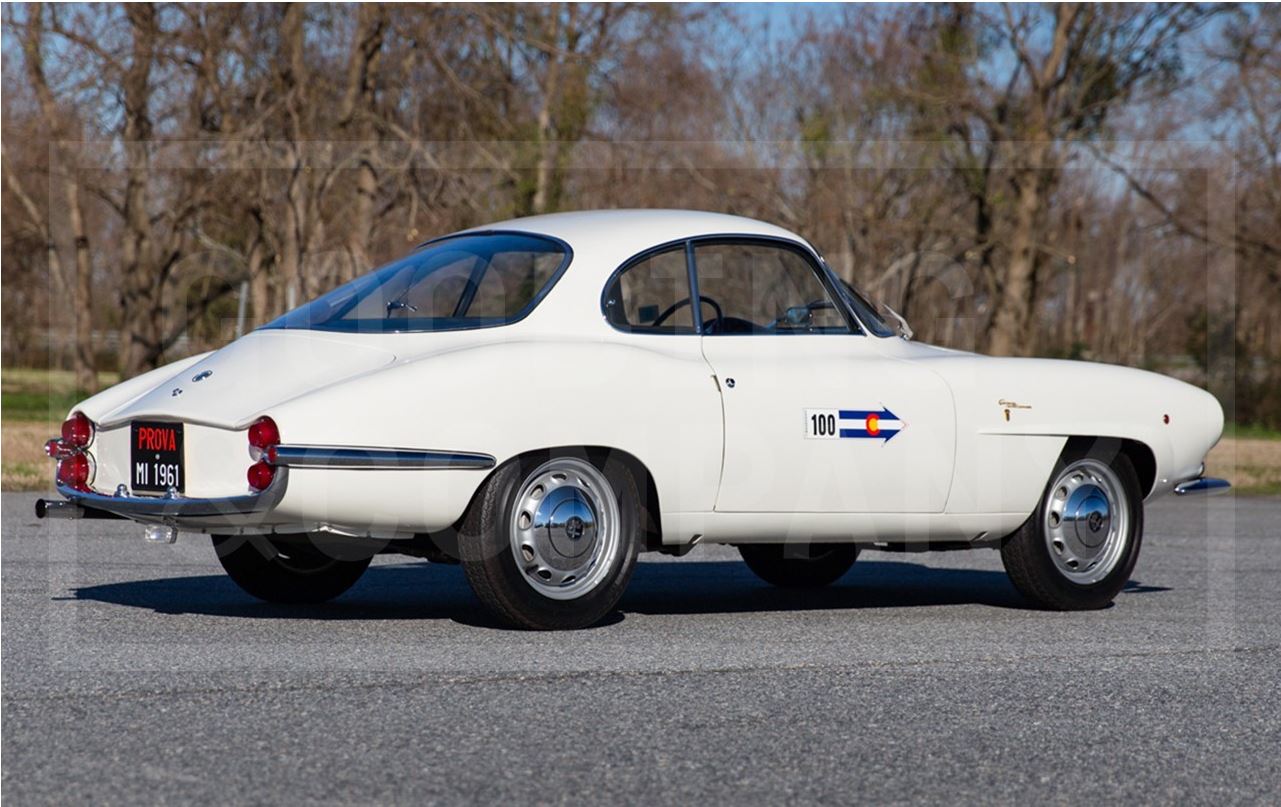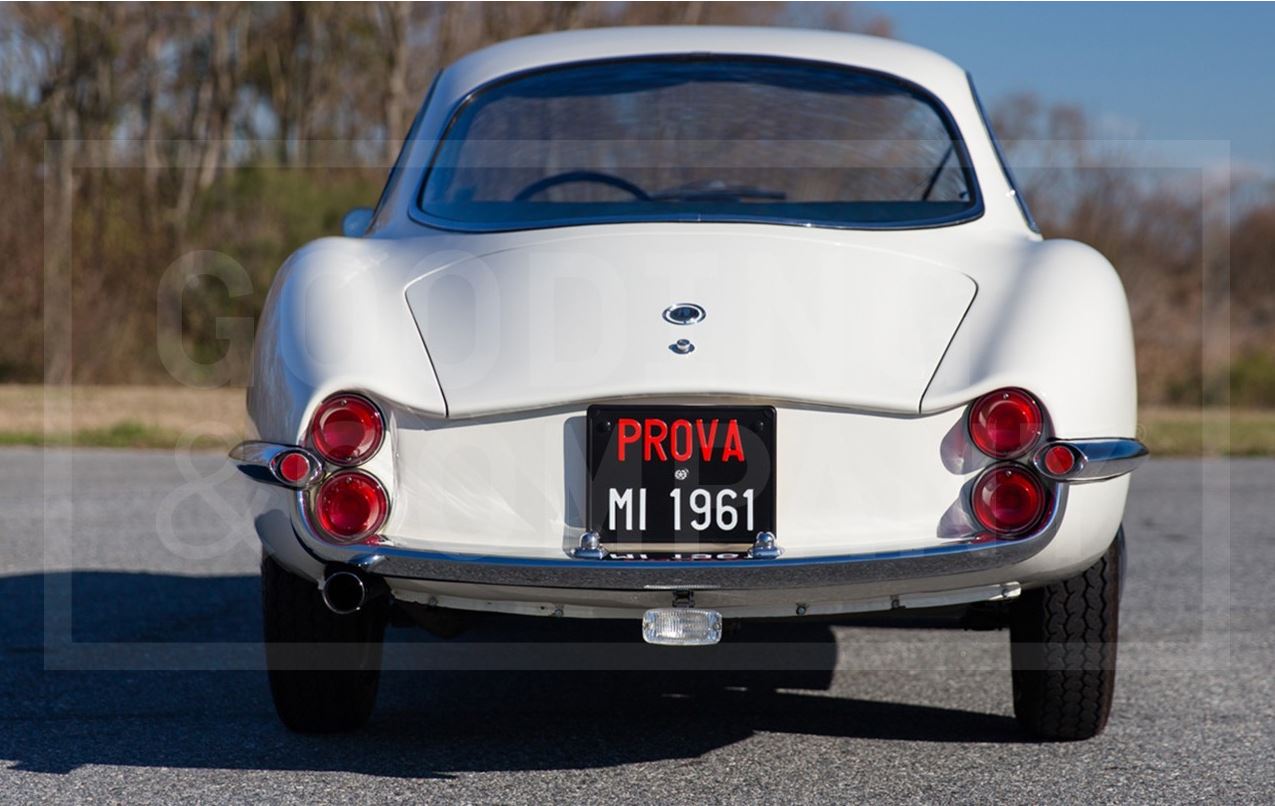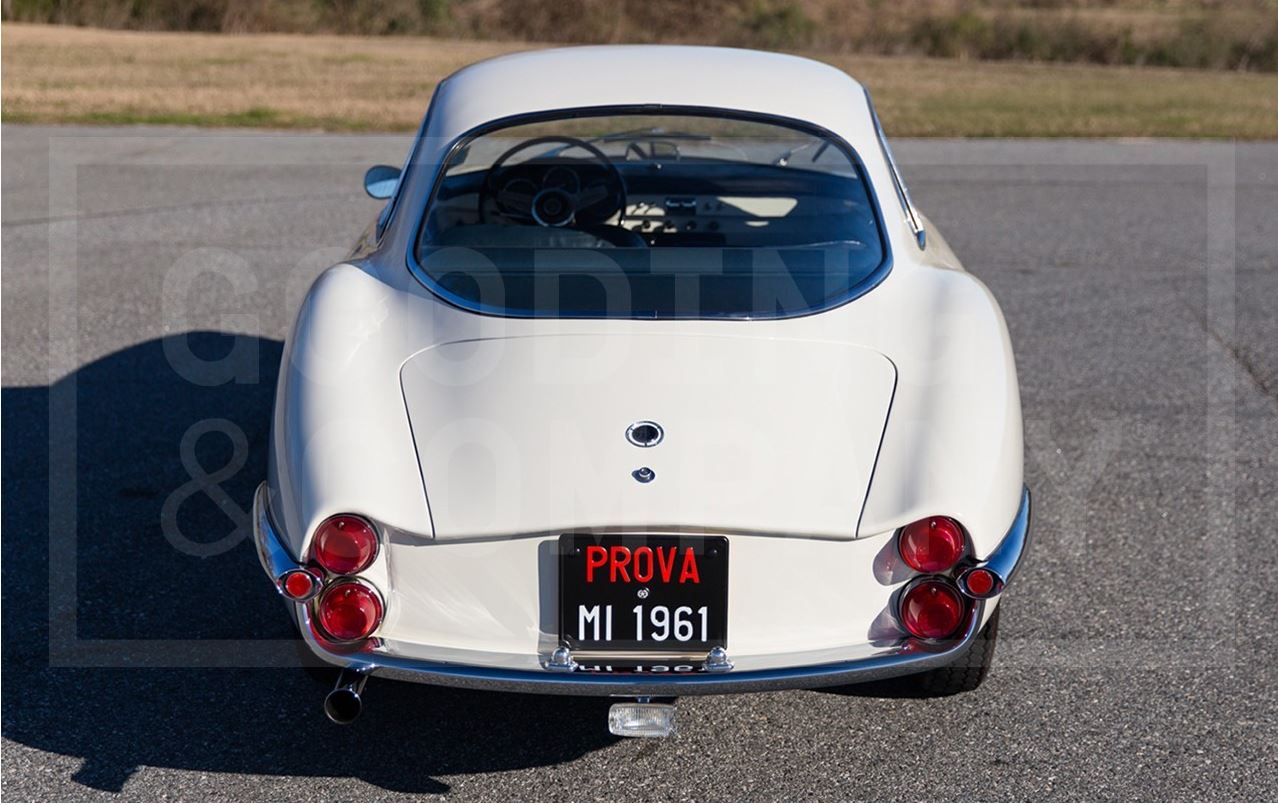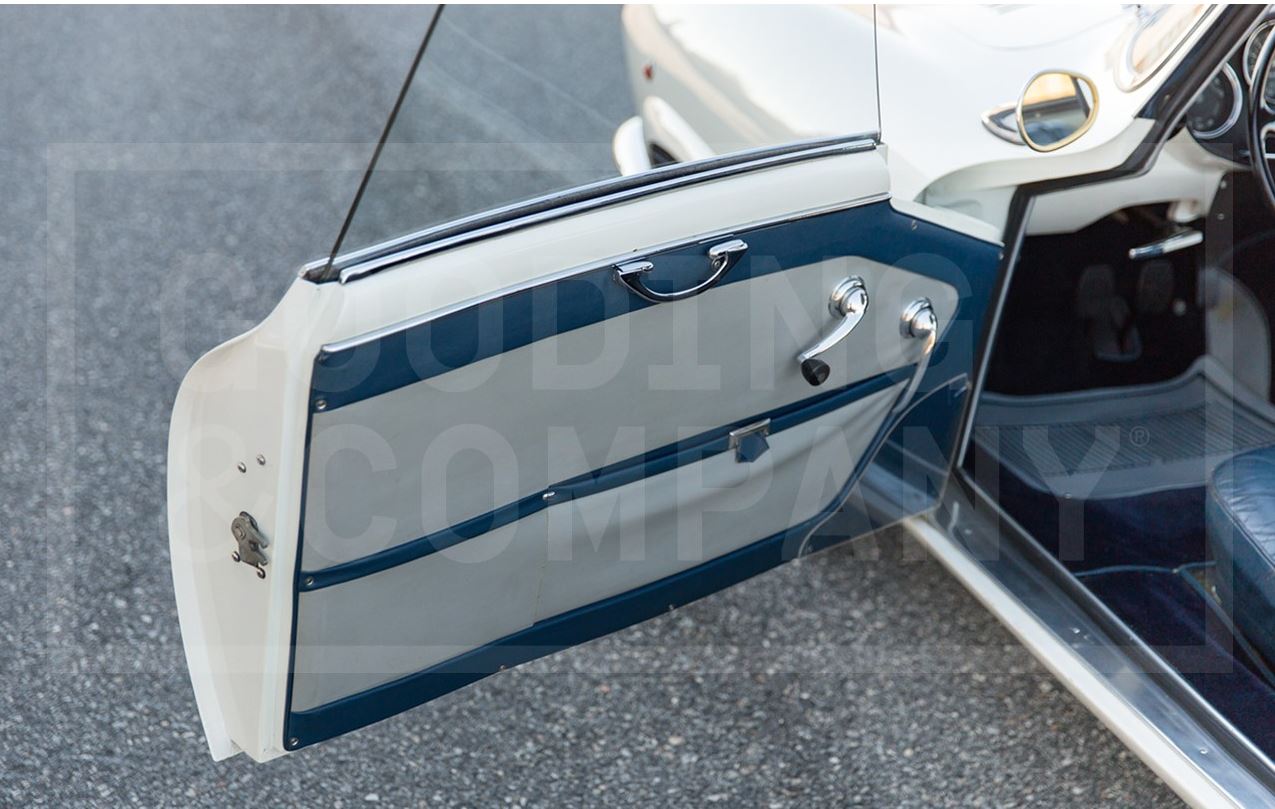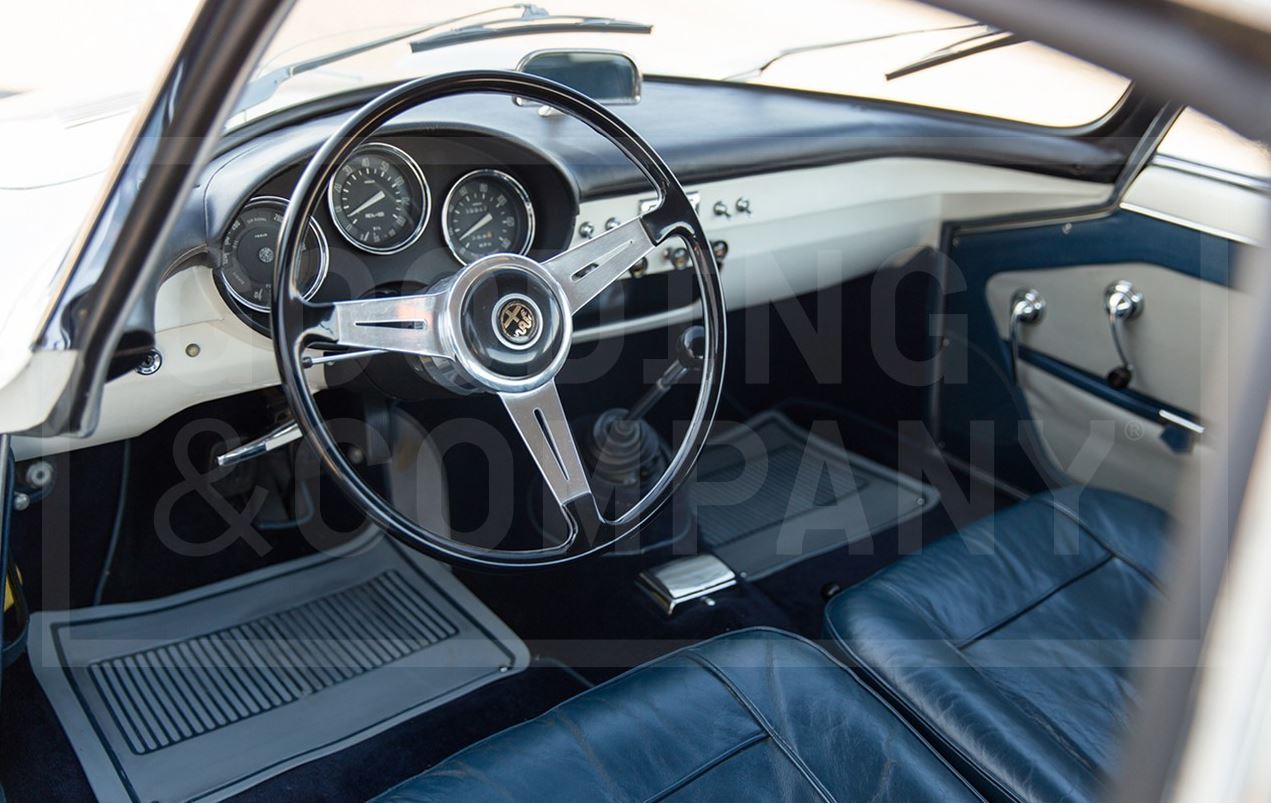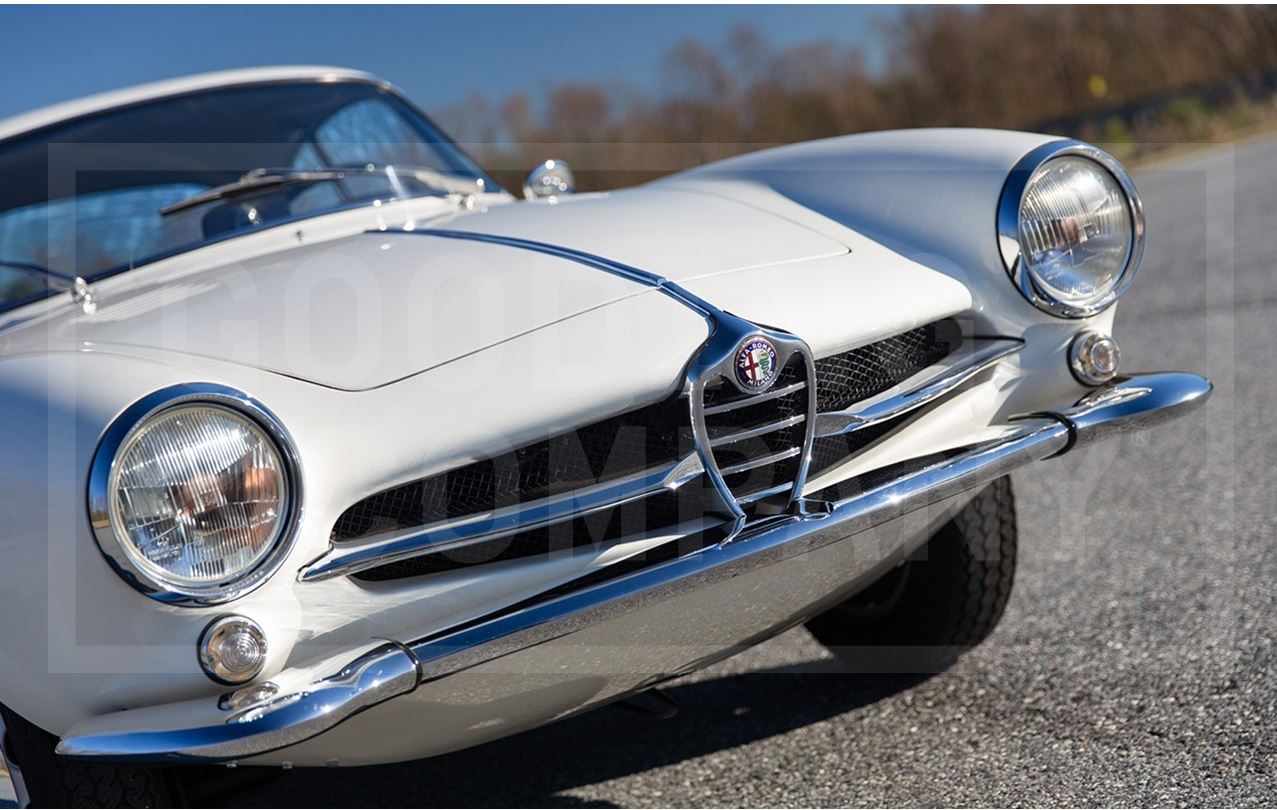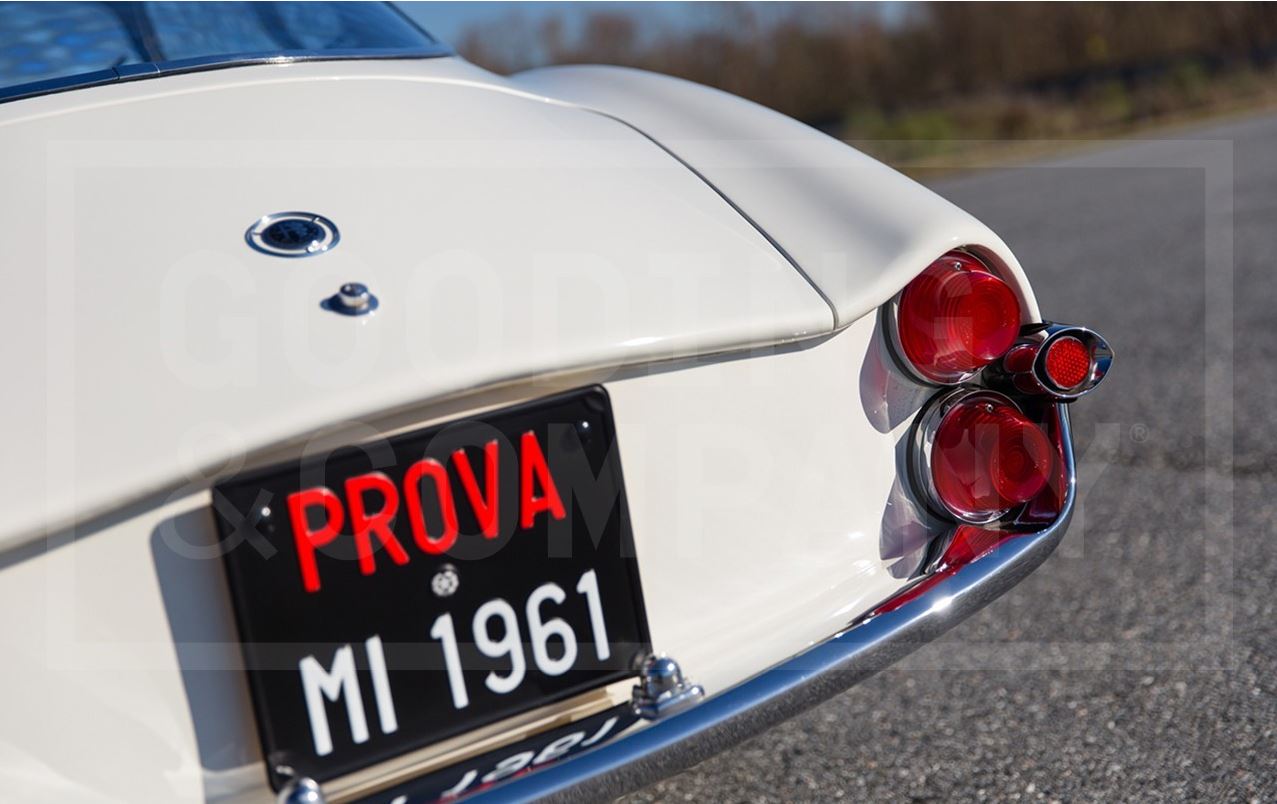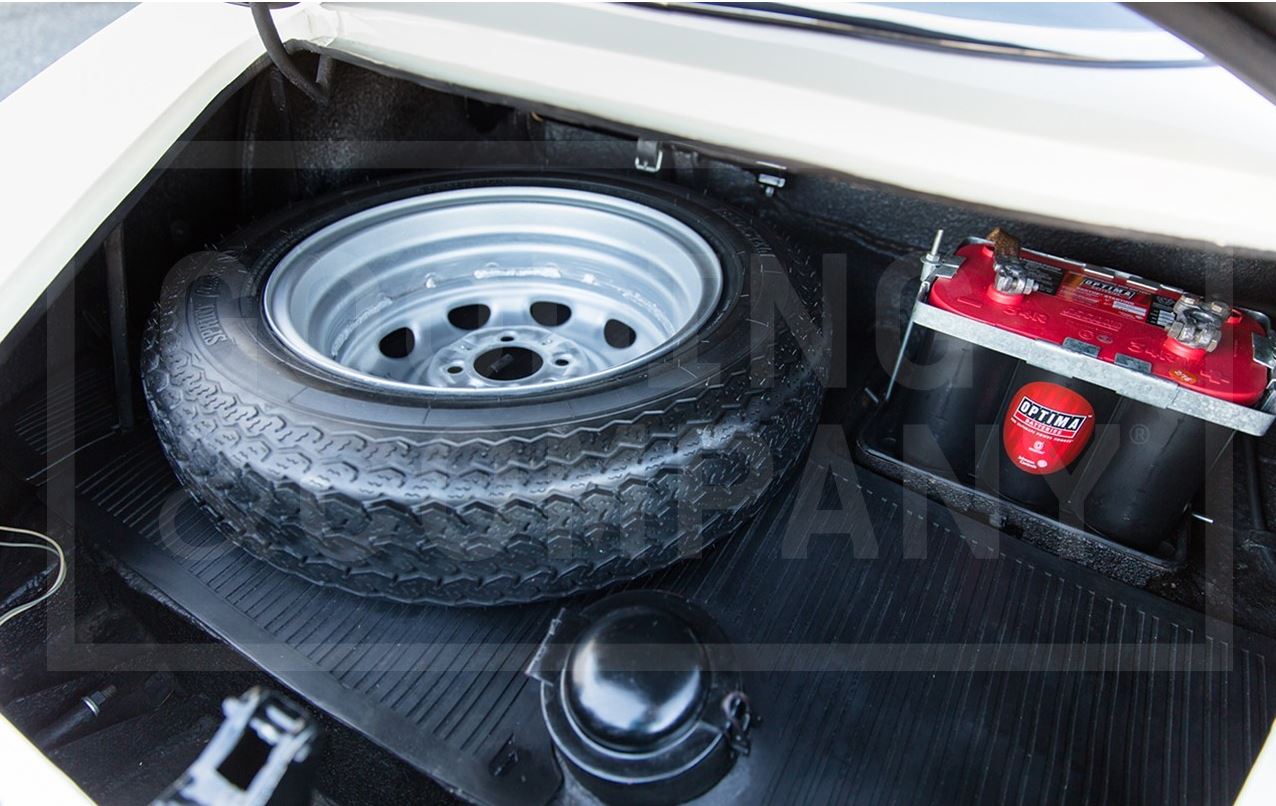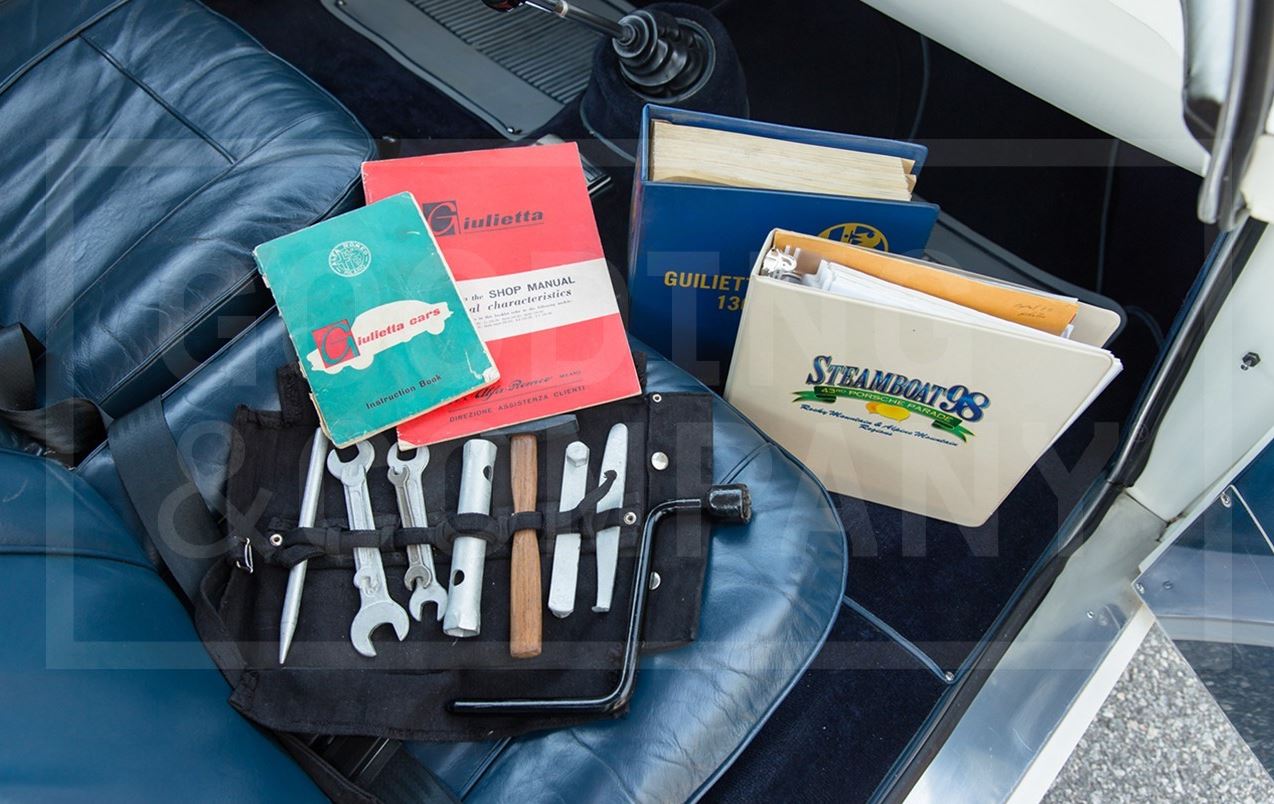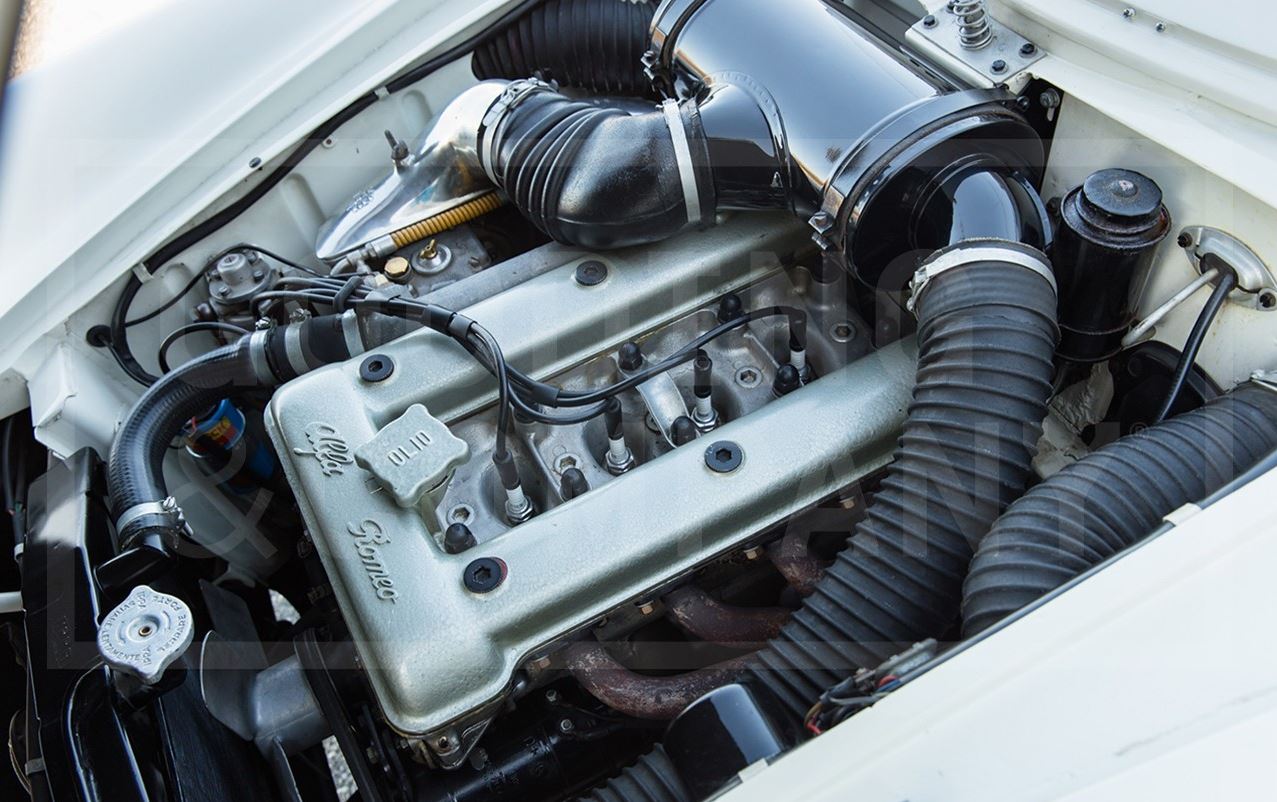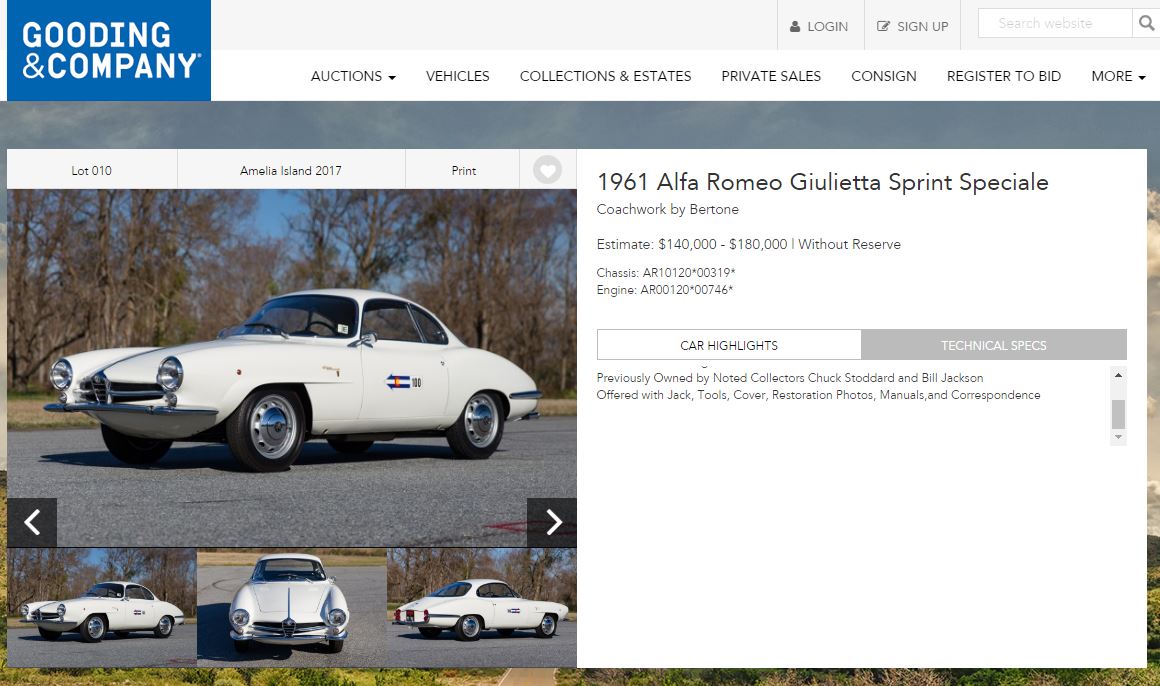 EHRLICH MOTOR WORKS 03-2020
Between 1958 and 1962 a total of 27,466 "101" series Alfa Spiders and Sprints were produced. Among these, just 1,366 were the dynamic and highly stylized Sprint Speciale, a spin-off of the radical 'BAT series' cars. This fine Sprint Speciale is a long-time California car having enjoyed one long-term owner in California for nearly twenty years. While an Italian delivery car originally, the previous long-term owner had purchased the car from another central California resident in the early 1990s, confirming the was imported fairly early it is life.
As a late, European specification example, this Sprint Speciale is fitted with the smaller and more attractive side marker lights, and gauges in Italian script. It is also fitted with the desirable 5-Speed transmission, which lends itself nicely to higher speed tour and rally driving, as well as freeway cruising among modern traffic.
Included with the car is the Italian license plate, a July 1961 issue of Road and Track containing the Alfa Sprint Speciale road test, an Alfa Romeo Giulietta instruction book, a Glenn's Alfa Romeo Repair & Tune-up guide, a Giulietta shop manual, and a Giulietta 1300 spare parts catalogue, and some records of ownership detailed the extent of the restoration work performed.