PREVIOUS OWNERS: UNKNOWN
HISTORY: (as taken from the Fantasy Junction website 2/22/2017)
Comments
1958 Alfa Romeo Giulietta Veloce Spider
s/n 1495*04059*, Engine no. AR1315*31207*
White with Black Interior
Alfa Romeo was not always a prolific producer of great sports cars. Up until the early 1950s, Alfa made fine cars, but they were largely hand made in smaller quantities. All that changed when the Giulia and Giulietta entered the market offering performance and style at an attractive price. The Giulia and Giulietta were small, sporty, and charming, yet elegantly trimmed, giving an air of sophistication resulting in strong sales throughout Europe and America. Among the most desired of these cars is the Giulietta Veloce. The Veloce model featured a twin cam 1300cc in-line four cylinder engine, twin Weber carburetors, higher compression ratio, and spirited cam profiles, resulting in very welcomed performance increases.
According to Marco Fazio, Automobilismo Storico Centro Documentazion, this particular car is a genuine Veloce 750F originally manufactured May 19, 1958 and delivered to Hoffman Motor Car Company, New York, June 20, 1958. The car remained under the care of just a few dedicated Southern California owners, changing hands a few times until being treated to a comprehensive restoration to a very high standard. The resultant restoration is wonderfully finished in the original colors with the car retaining the original Veloce specification engine.
Included with the car is a file of copious restoration documents cataloging all components, parts, and service work done on the car throughout the restoration. The restoration on the engine includes head work with correct black finish paint on the cam cover, correct type aluminum flywheel, standard crank, and new bearings. A proper all-new wiring loom was installed along with proper Marelli electrical components. The original engine components were refurbished as needed, as were the original twin sand-cast bodied Weber DCO3 carburetors. The original intake manifold, carbs, and air box unit have been dialed in and regularly serviced to ensure proper performance and easy starts. The fuel tank and fuel pump were rebuilt and fuel lines replaced. The original brass heater and tank was restored, along with the gearbox, brakes and suspension. Throughout the car correct trim, interior handles, proper exterior trim, and various details, were sourced, refinished as needed, and properly installed.
The car presents beautifully with excellent paint worthy of showing at any prominent event. The gloss is consistent throughout and all shut lines are nicely finished and evenly matched. As would be expected of a long-term dry climate Southern California car, this example has excellent, largely undisturbed structural integrity which is of key importance on unibody construction cars. The doors, hood, and trunk open and shut with ease using correct handles and latches. The chrome trim is in very nice condition with excellent gloss on all parts, excellent fit and finish, and proper gaskets and spacing. Glass is in very nice shape as are the gaskets and various rubber surrounding trim. The interior has also been very nicely restored with high quality materials showing excellent fit and finish with proper attention to originality. All materials remain fresh even though some time has passed since the restoration. The dashboard is in particularly nice condition with beautiful instruments, clear glass and dial faces, and a very handsome steering wheel accenting the interior. The side windows roll up and down smoothly, all mechanical switches function as expected, and the black canvas top raises and lowers easily with excellent latching at the windshield frame.
Under the hood, the care and attention given to the engine compartment is revealed in the proper finishes and detailing used throughout. The crinkle black twin cam cover contrasts well with the aluminum castings and various satin black accessory parts as originally delivered. The sand-cast Webers are correctly finished and properly presented with original type fittings and hoses. Correct style large diameter air hoses for the intake system and proper accessory items finish off the engine bay nicely. The undercarriage is structurally solid and dry thanks to its long time Southern California custodianship, but it is not details for show purposes.
The car starts quickly and easily, immediately settling into a slow idle as it progressively warms up. Shifting is smooth into first gear with nice clutch action through all forward gears and reverse. The car accelerates smoothly, but awakens in the higher revs, typical of the Veloce package. Steering and suspension are nicely dialed in and balanced, with solid response in corners and no significant shudder when encountering road imperfections. Braking is quite good overall, coming off higher speeds with ease with minimal fade toward complete stops. Downshifting is smooth as is clutch action and accelerator pedal "feel". In all, this Alfa Veloce reminds us of what a delight these agile sports cars offered when driven with velocity in mind. The car comes with documentation showing the restoration, parts, and services performed on this Veloce Spider.
This beautiful Veloce, resplendent with excellent cosmetics, well-sorted mechanicals, and documented high-quality restoration awaits the next owner's delightful engagement. Be it showing, touring, or simply the joy of casual open-air driving, there are few cars that can delight their owners like an Alfa Romeo Guilietta Veloce.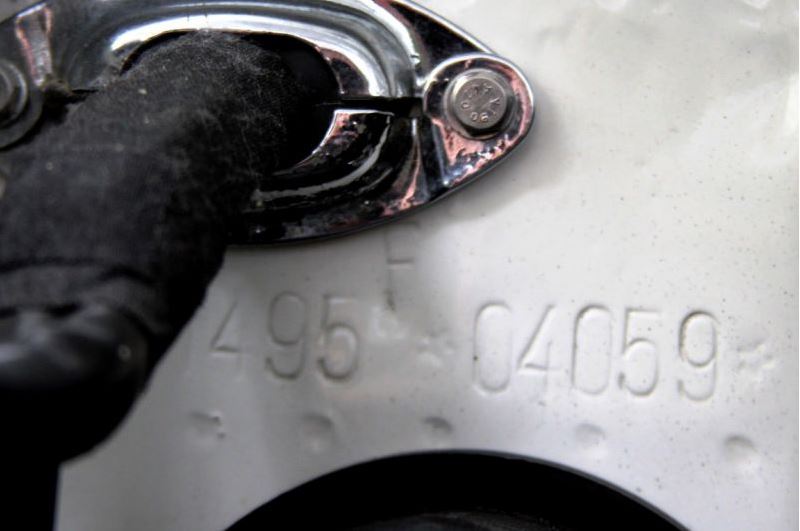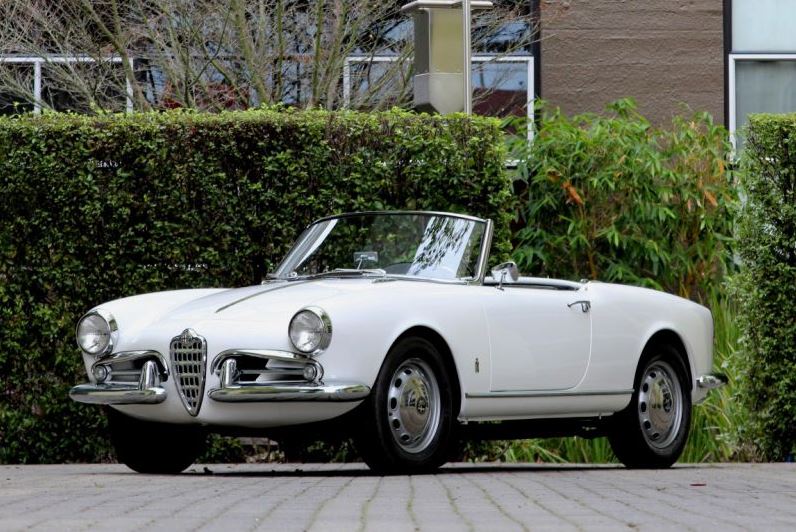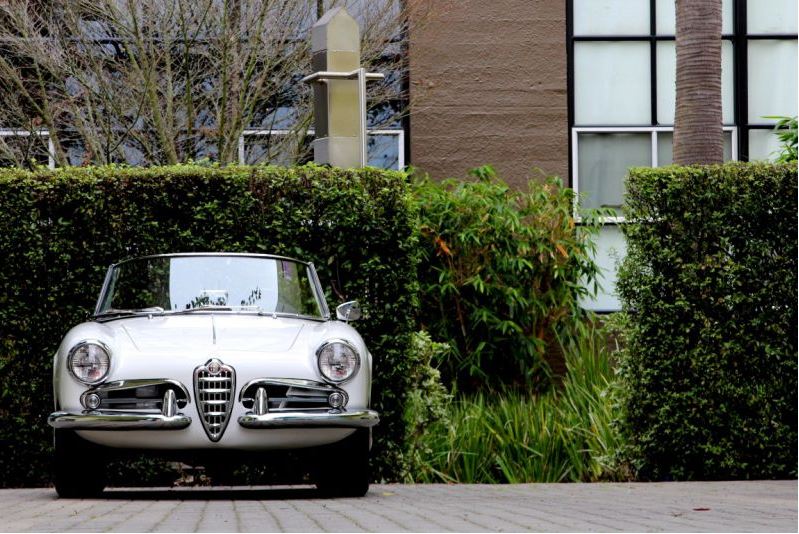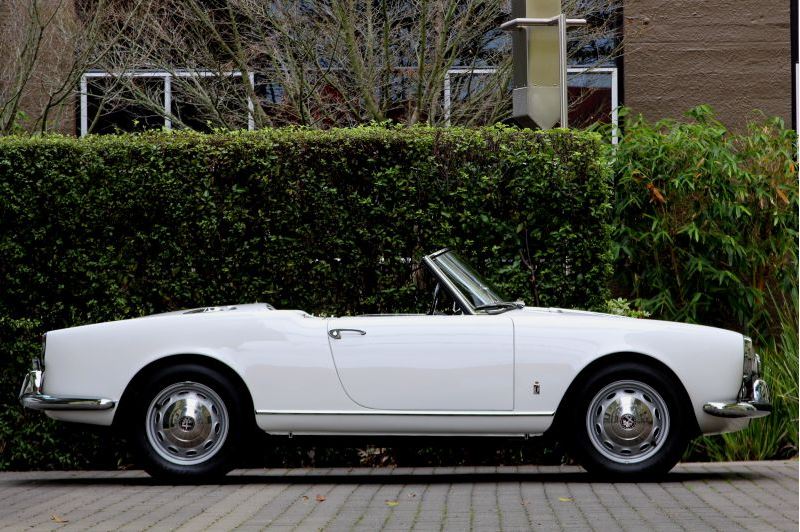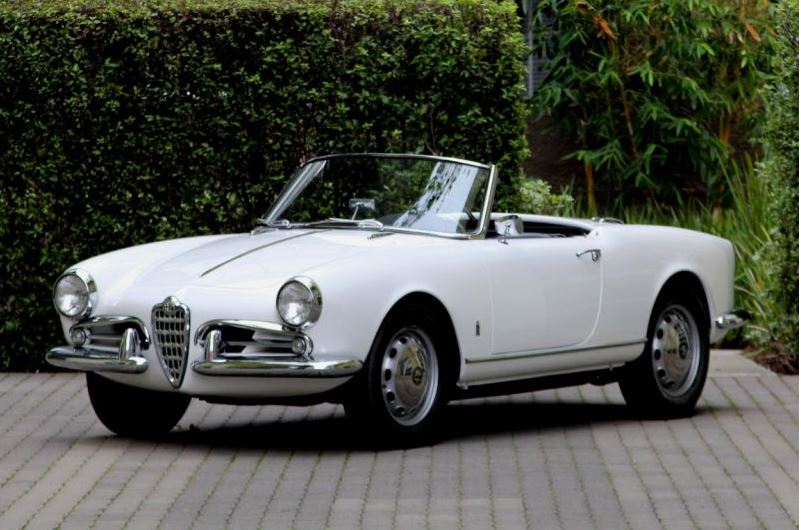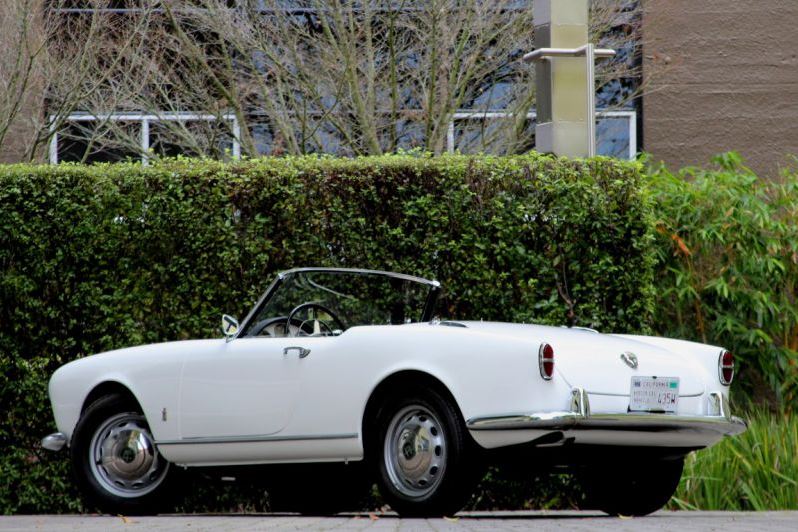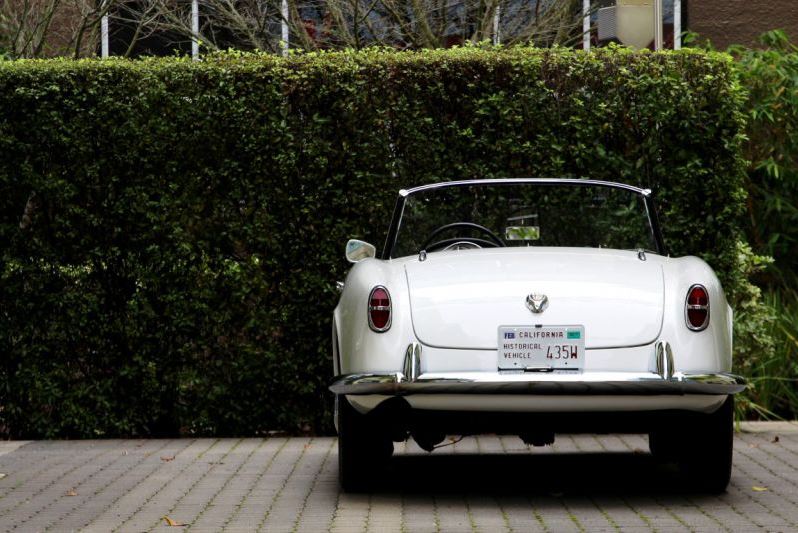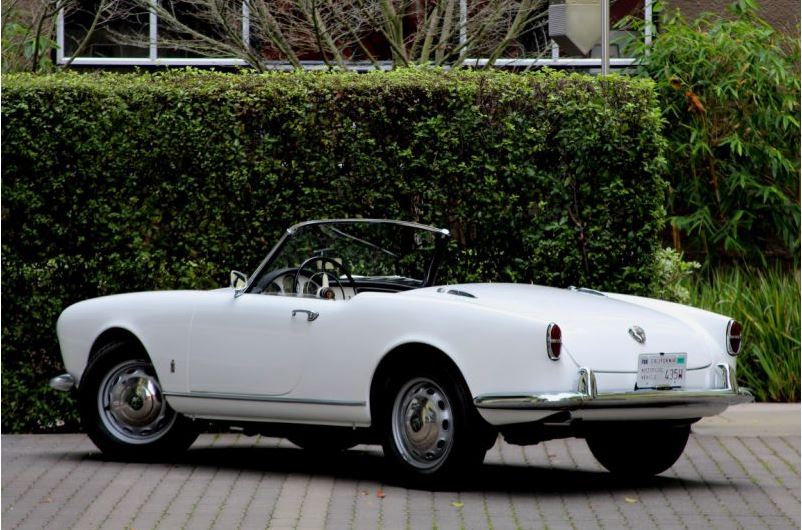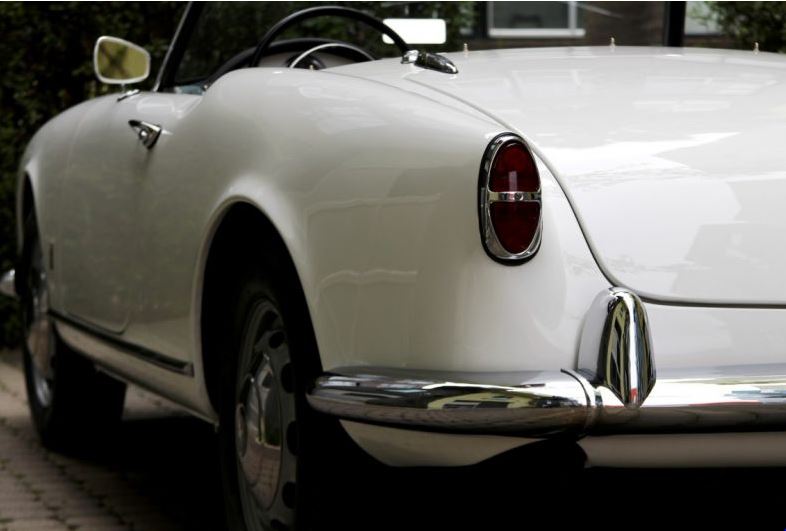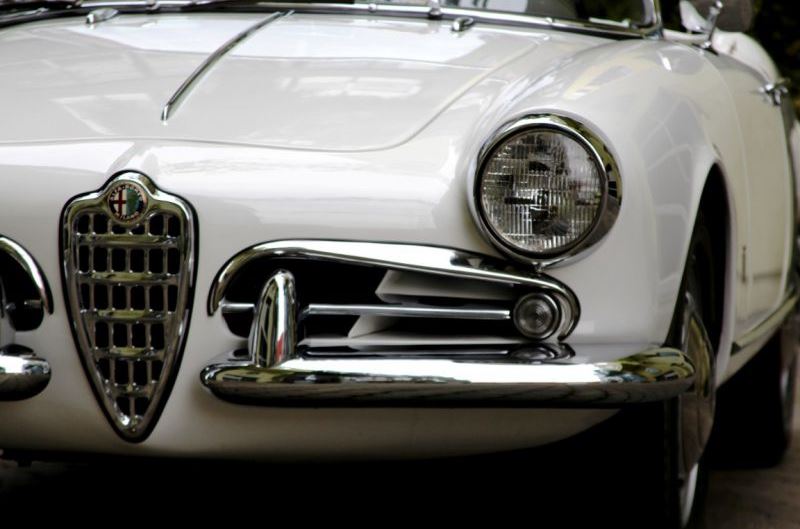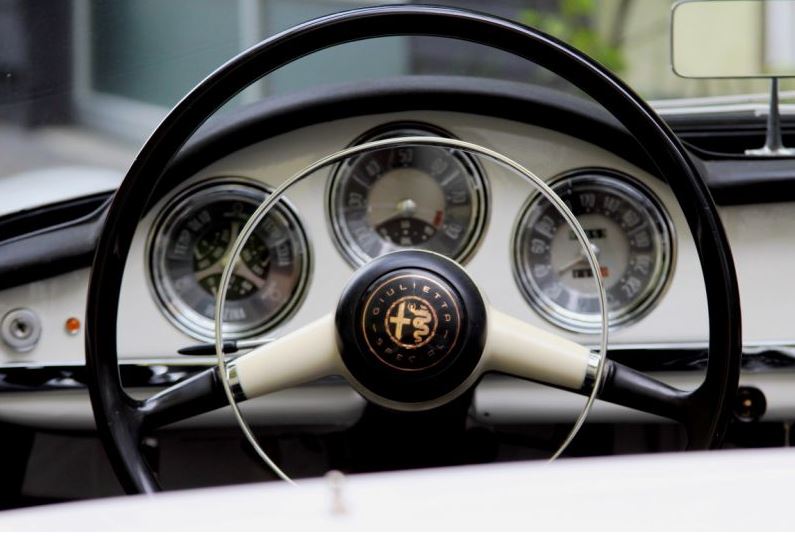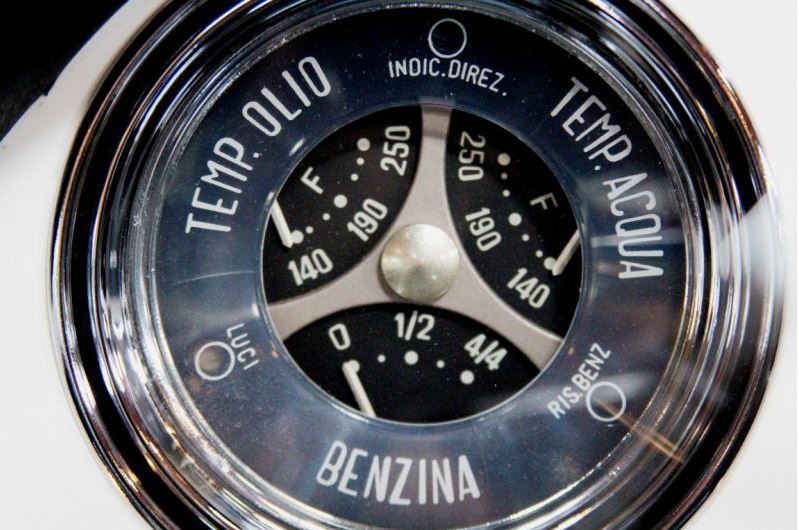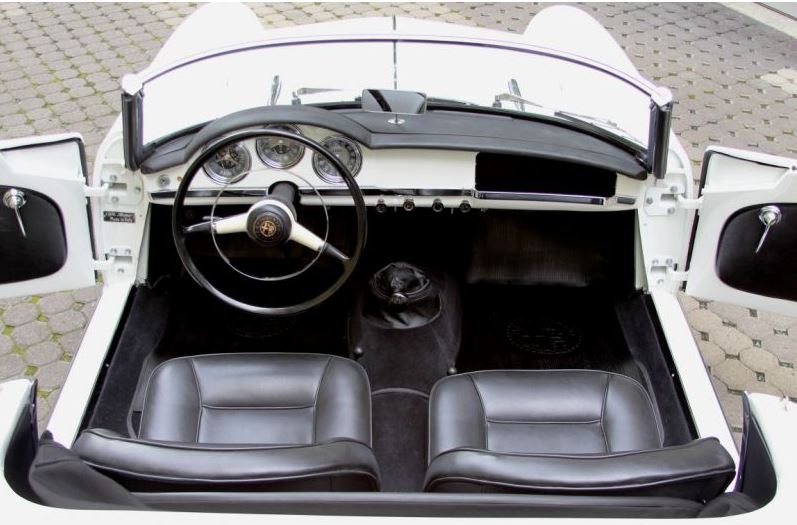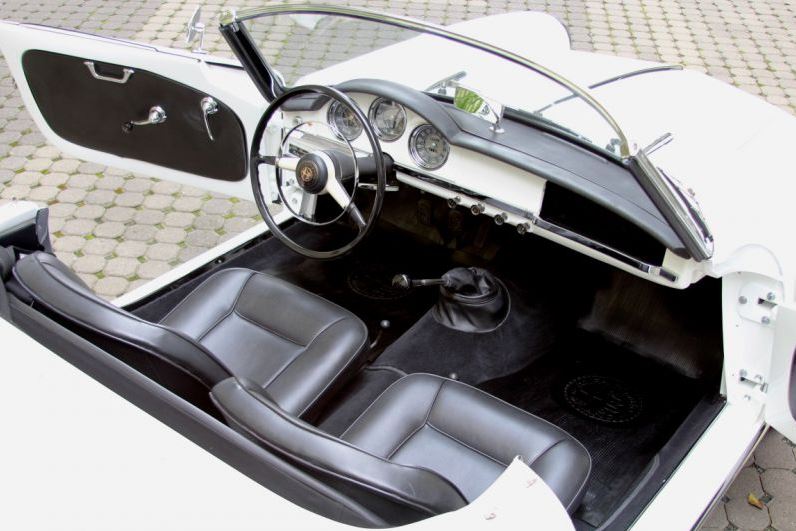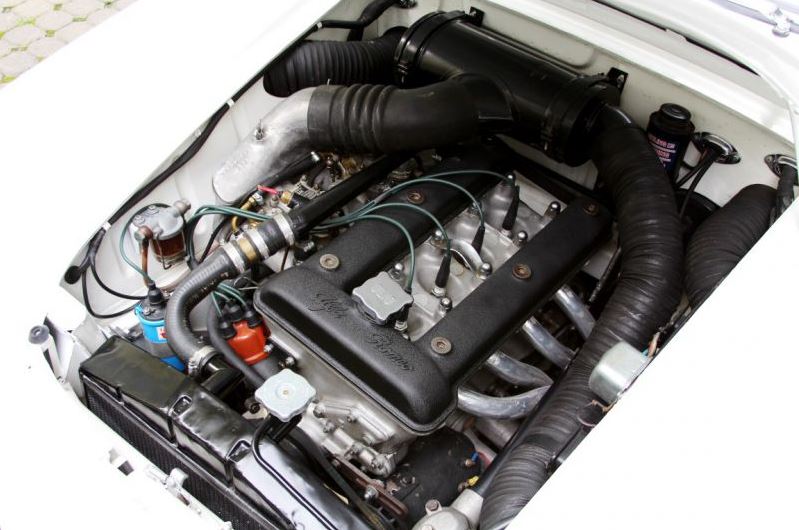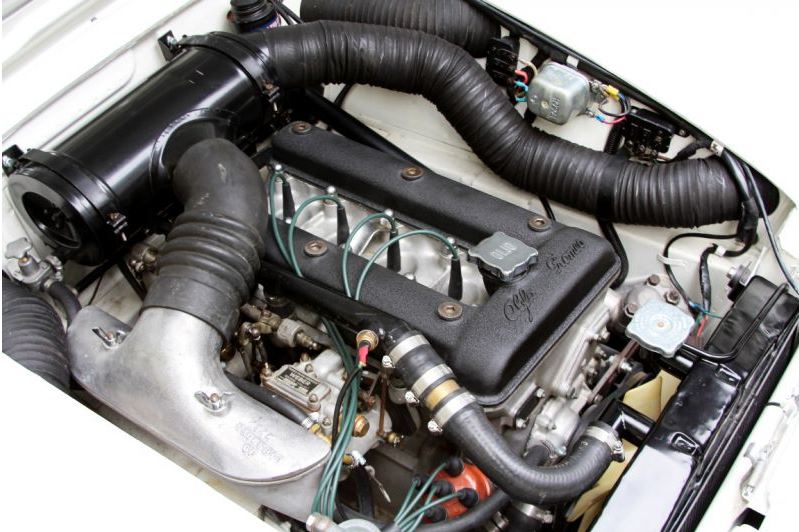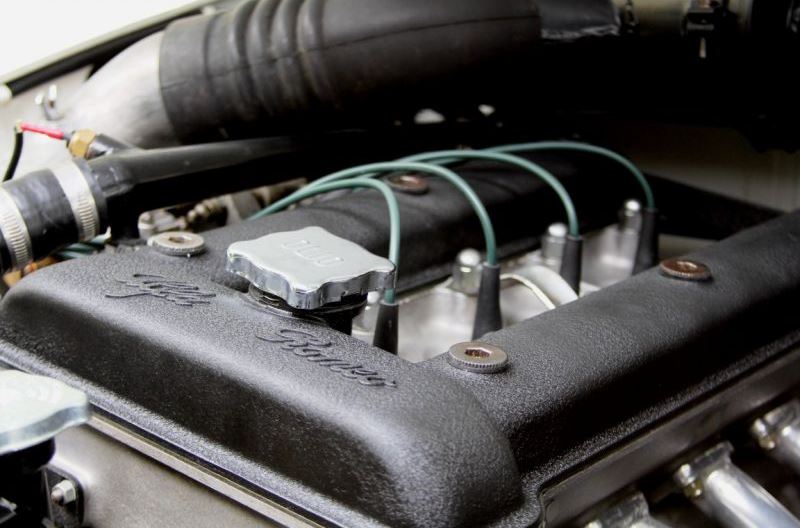 Fantasy Junction Images: