PREVIOUS OWNERS:
June 12, 1961 sold to Societa per il Commerce dei Prodotti Alfa Romeo, Lugano, Switzwrland
January 15, 1965 imported and sold to unknown in Athens, Greece
1965 to 1983 history unknown
1983 to February 14,1986 owner Rallou Kounourou, Athens, Greece
February 14, 1986 to April 18, 2015 owner Constantin Lalo, Athens, Greece
April18, 2015 to May 7, 1015 owner Alexander Vazeos May 7, 2015 HISTORY: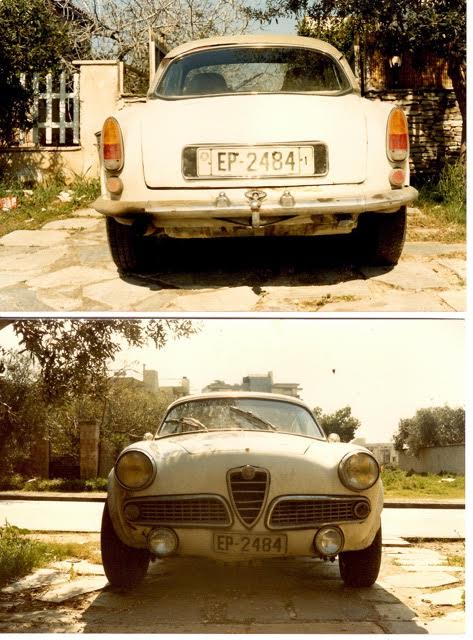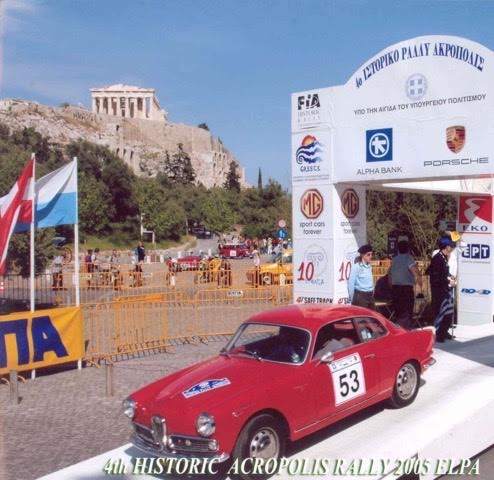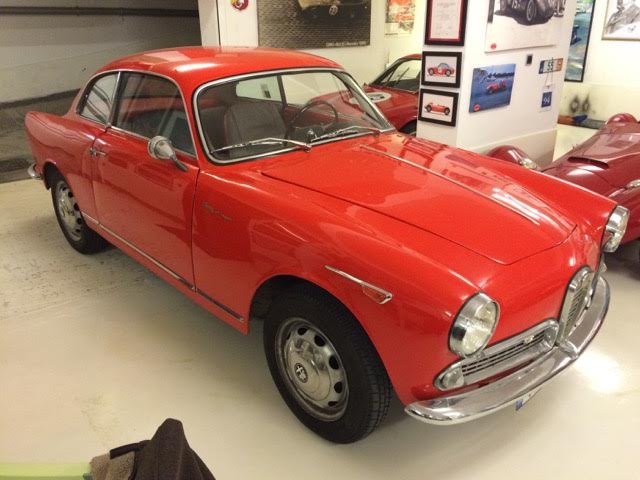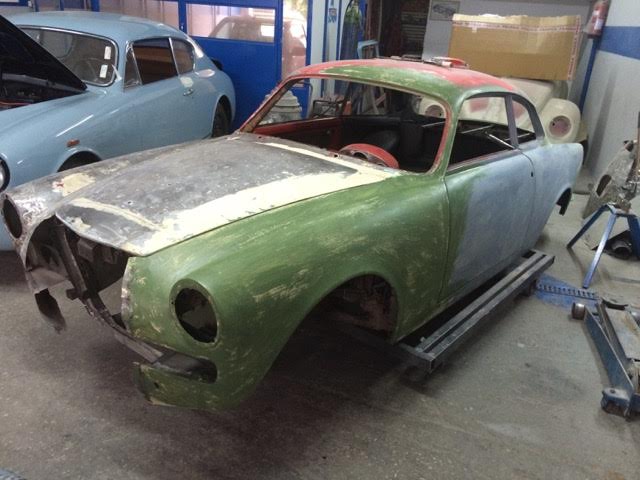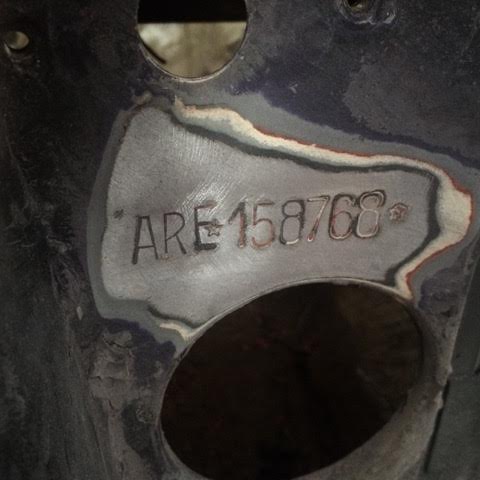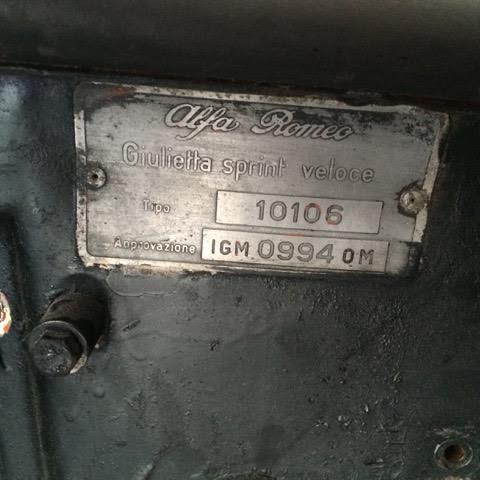 UPDATE: BRING-A-TRAILER 4/13/2017
This 1961 Alfa Romeo Giulietta Sprint Veloce was recently restored and has been verified as a factory Veloce by Alfa Romeo's Centro Documentazione. Powered by a 1570cc twin cam inline-four and 5-speed manual from a 1968 donor car, this example was imported to Greece from Switzerland in 1965, resurfaced in 1986, and had been repainted red at some point. It was sold in 1989 to a collector who campaigned it in an Italian Alfa rally and the Historic Acropolis Rally. Subsequently garaged and driven occasionally, the car was sold to the previous owner in 2014. The seller commissioned a restoration in April 2015 that included a repaint in the original color, interior refurbishment, new wiring, refresh of the fuel and cooling systems, suspension overhaul, rebuilt steering, new shocks, and upgraded brakes. He is now offering this Giulietta Sprint Veloce with a customs-cleared shipping rate of $2000 USD to East Coast ports. This Alfa is located in Athens, Greece and is sold with the original drivetrain and drum brakes, a letter of authenticity, a reprint of the factory service manual, correct Veloce tach, optional rear package shelf, and a clean Greek title.
The restoration was just finished in January 2017 and included a bare metal repaint in the original Gardenia White. The original glass was reinstalled with new seals all around, and the seller notes one chip in the windshield. Fergat disc wheels have been refinished in silver, and some light pitting can be seen on the center caps and front bumper. Tires are 185 SR15 Vredstein Sprint Classics.
The interior was removed during the repaint, and new carpet and upholstery were installed over Dynamat insulation. Original Veglia gauges were rebuilt, though the tachometer is a replacement from a later car. A correct 8,000 rpm tach is included. A new wiring loom was sourced from AFRA in Italy, and all switches were overhauled and bulbs replaced. The heater box and controls were also rebuilt, and a USB charger is hidden in the cigarette lighter. 13,571 kilometers (8,432 miles) are indicated, but true mileage is unknown.
A 1570cc twin cam inline-four from a 1968 donor car was installed by the previous owner, with the airbox and Dellorto side-draft carburetors from the original motor installed. An NOS radiator was fitted, and the fuel tank was cleaned and pressurized. The carburetors were rebuilt and a new fuel pump and water pump, installed. In preparation for the sale, the carbs were tuned and all fluids changed, with new oil and air filters installed. The included 1290cc engine requires a rebuild but is original per the Greek registration document included in the car. It is accompanied by the original 5-speed transmission and rear differential.
The car was restored on a rotisserie, and new floor pans and a trunk floor were sourced from Wolf Steel in Canada. The suspension was rebuilt with new shocks and the steering box was overhauled. Detailed pictures of the suspension and underside can be seen in the gallery. The brakes were upgraded to Lockheed servo-assisted components with Aeroquip lines, but the original set of drums are included.
Alfa Romeo archivist Marco Fazio has confirmed that the chassis number was assigned to a 1961 Giulietta Sprint Veloce originally sold in Switzerland.