PREVIOUS OWNERS: UNKNOWN PREVIOUS TO LAST KNOWN OWNER - HOUTKAMP AUTO SALES - NL
HISTORY:
1960 ALFA ROMEO GIULIETTA SPIDER VELOCE

Most desirable series of the Giulietta Spider
Subject of an impressive restoration (including recent invoices and pictures)
Superb color combination
Ready to be both enjoyed and shown
Almost € 16.500,- spend on the technical part of this car by well known Alfa specialist van Lingen in the Netherlands

New for 1954 was the the light Alfa Romeo Giulietta with a weight of just 820 kilograms.
Combined with an engine as powerful as 90 bhp at its top, and a 220 cm wheelbase, this small convertible is a playful car.
Its large brakes make deceleration quick as well.
Shallow, elegant, disarmingly lines drawn by Pininfarina, bears whitness of the fact that Alfa Romeo was still paying attention to coach building.
The two-door-saloon was designed by Bertone, and even Zagato made its own creation on the chassis.
The Giulietta Spider was a nice alternative for the Lancia Appia Cabriolet.
We currently offer this very rare Spider VELOCE which only built by Alfa in a very small production amount.
Offered here is a Spider Veloce, the fastest convertible offered in this series.

ABOUT THIS SPECIFIC EXAMPLE
This specific Alfa Romeo Giulietta Spider Veloce has been built in 1960, on the 7th of June to be precise. It was sold at the 16th of June to Alfa Romeo Germany in Frankfurt and was delivered in Sky Blue.
The Alfa has been at Alfa Romeo Germany for quite a long time and after some years it was bought by the Dutch importer of Alfa and believed to be changed in color immediately to the current nice black.
The Alfa has stayed during it's entire life in the Netherlands and still carries it's original Dutch registration number being 89-85-BE.
An extensive restoration has been carried out and finished at the end of 2013.
Impressive pictures of the restoration as well as invoices are available.
During the restoration, the period correct original 106 Veloce engine has been completely dismantled and professional rebuilt by Alfa specialist Van Lingen in Houten, the Netherlands.
New bearings etc have been installed even as pistons etc. have off-course been installed.
The correct and original Veloce camshaft has been installed again after a full check.
The carburetors and ignition has been rebuilt and a complete new exhaust including the correct Veloce spaghetti-manifold.
The steering box has been rebuilt even as the brakes. The rear brakes have new brakeshoes.
A completely new original wiring and electrical system has been mad and the meters have been rebuilt by well known company CASU in the Netherlands.

CONDITION EXTERIOR
The exterior color of this Giulietta is just superb. The car looks very pretty in this beautiful color combination.
The paintwork is very nice but show some very minor points here and there if you look extremely close.
The fittings of the doors, the boot and the bonnet are excellent.
The chrome and aluminium parts are in a very nice to perfect order although some parts could have a bit more shine if it should have been re-chromed yesterday.
Actually we prefer the condition of the chrome now as it shows that the Alfa is a classic car which can be used and not a trailer queen which cannot be parked somewhere on the street.

CONDITION INTERIOR
The interior is in a impressively nice condition throughout and show small details which are specifically for the Veloce Giulietta, such as the rev counter which counts to 8.000 RPM.
The dashboard is Veloce correct painted with some minor pickling as it should be and this is in a very impressive order.
As described above all meters have been rebuilt / checked by CASU in the Netherlands which must have cost a fortune but the quality is absolutely superb.
The chrome around the meters is in a more then perfect condition.
The softtop is in as new condition and the trunk features the correct rubber mat on the floor and also underneath the mat the car looks to be in perfect condition.

ENGINE BAY
The engine bay is very nicely painted and again the Veloce details are found such as the extra air intake on the left side of the grille.
Furthermore the F above the chassis number has been found.
Also the extra petrol filter on the right side of the car is on the correct place so this is rather unique.

DRIVING EXPERIENCE
About the driving experience, we can be rather short. It is just a big WOOOOW.
When driving the Alfa it is immediately clear that Alfa has a history with racing.
This car is driving so impressively well. She can really be thrown in a corner at a circuit but can also be used to cruise on the boulevard. What an amazing car and to be honest the driving experience is far above our expectations.
Probably because of the low weight and the powerful engine this car is so nice to drive but also the handling is better then perfect. This car only gives a huge smile on the face.
The transmission shifts very well with good syncros, both when warm and cold.
The brakes are excellent as well.
This car feels as having a lot of money spend on it but the invoices show this as an amount of almost € 16.500,- has been spend on the technical part of this specific Veloce.

MORE INFORMATION
For more information or an appointment, please contact Rutger Houtkamp by phone :+31 6 25 09 81 50 or send an e-mail to Rutger@Houtkamp.nl.
Please feel free to contact us during evening hours or weekends.
The Houtkamp Collection is located near Amsterdam, 10 minutes from Amsterdam Schiphol Airport.
The information provided on this website has been compiled by The Houtkamp Collection with the utmost care. The information contained within this advert is provided 'as-is', without warranties as to its accuracy whether expressed or implied and is intended for informational purposes only. The Houtkamp Collection is not liable for any errors or mistakes.

Price: £79500 As stated
Advert Type: For Sale
Category: Classic Cars
Make: Alfa Romeo
Model: Giulietta
Model (alt): GIULIETTA SPIDER VELOCE
Year: 1960
Country: Netherlands
Telephone: 0031 625 098150
Status: Trade
E-mail: Contact Advertiser via Email
Listing Date: 13-Jun-2015
Ref: C625918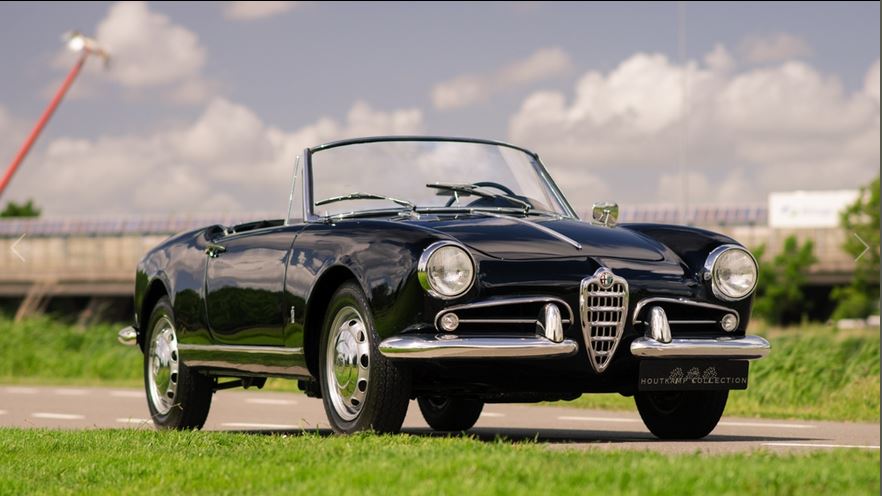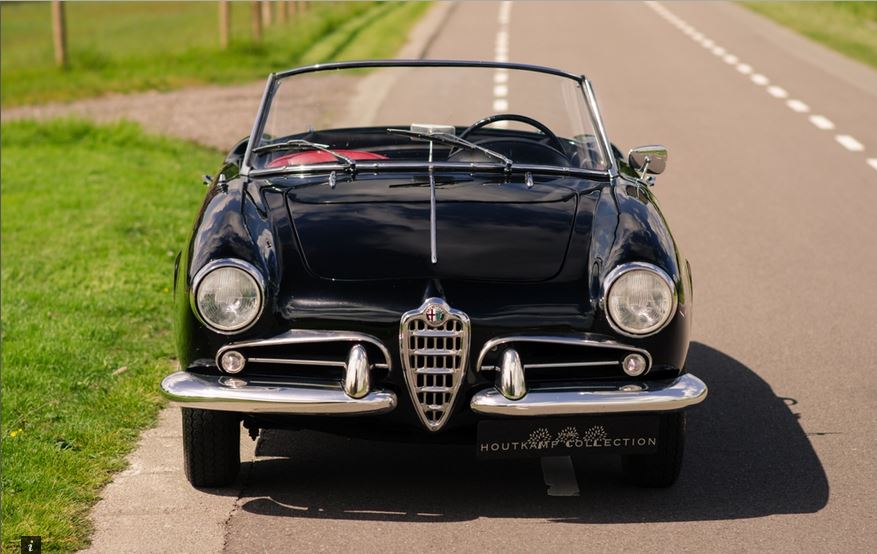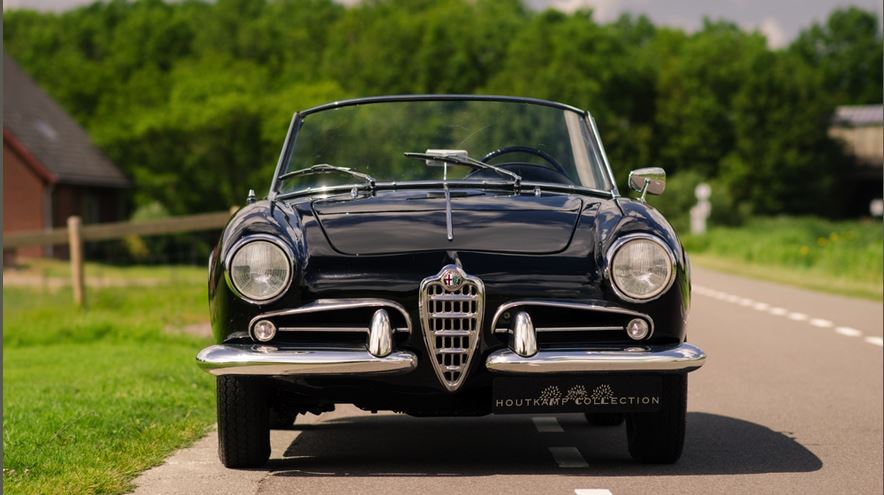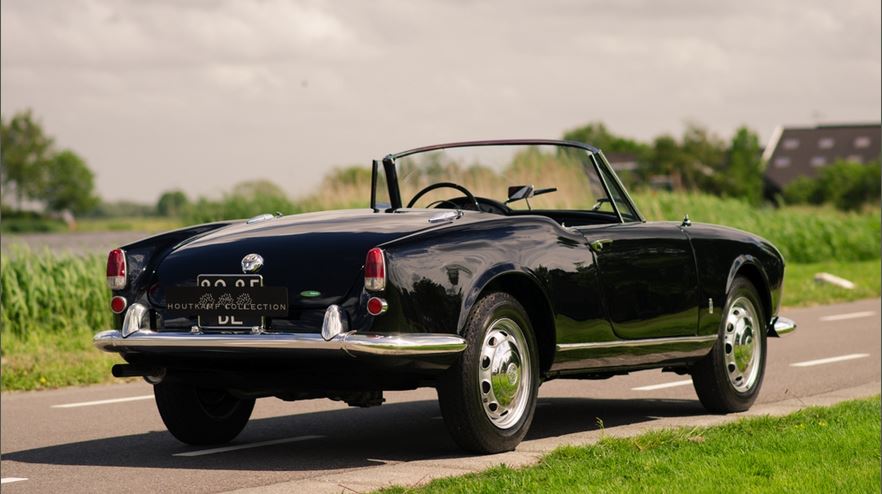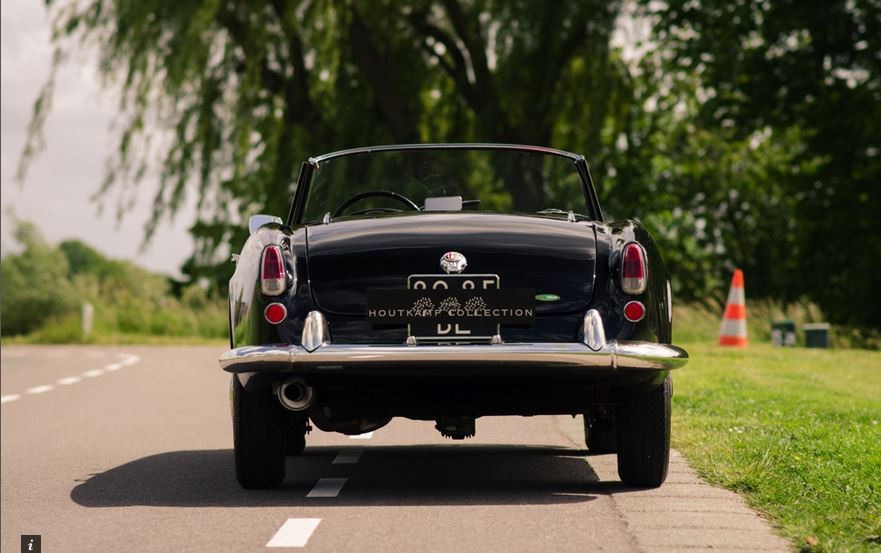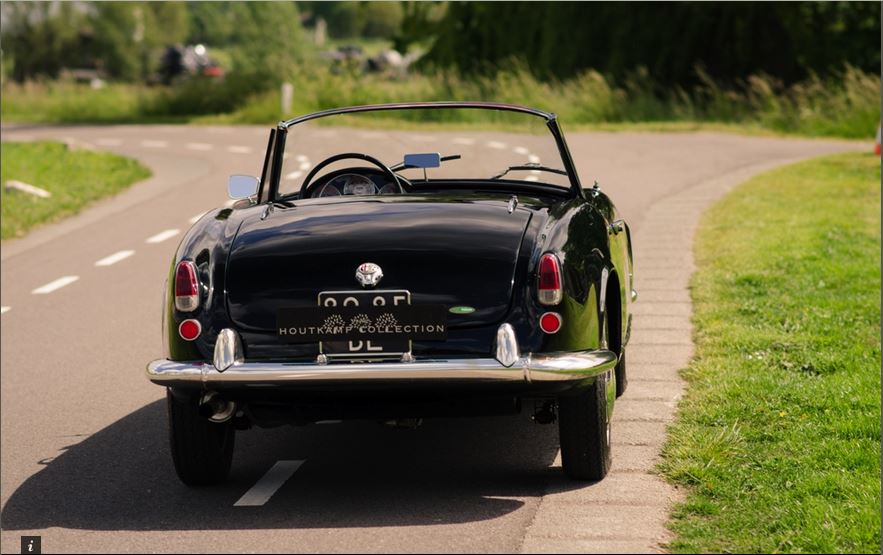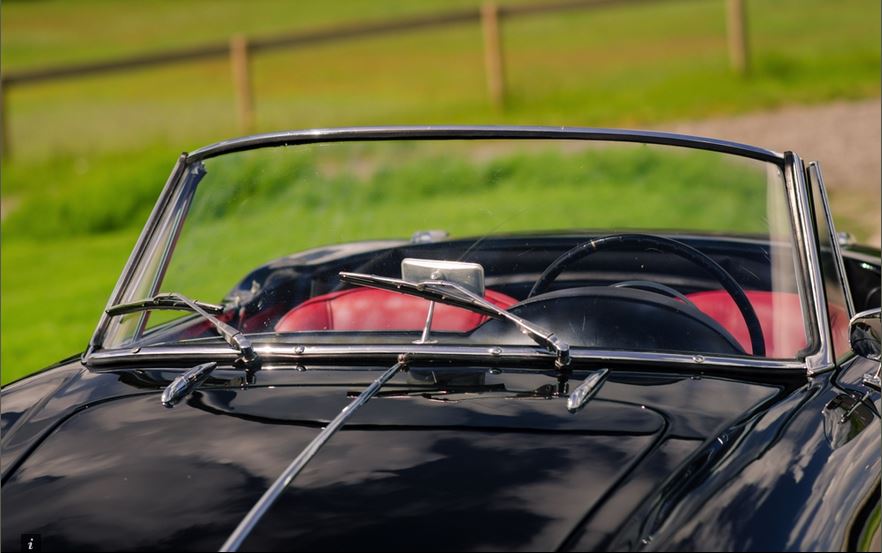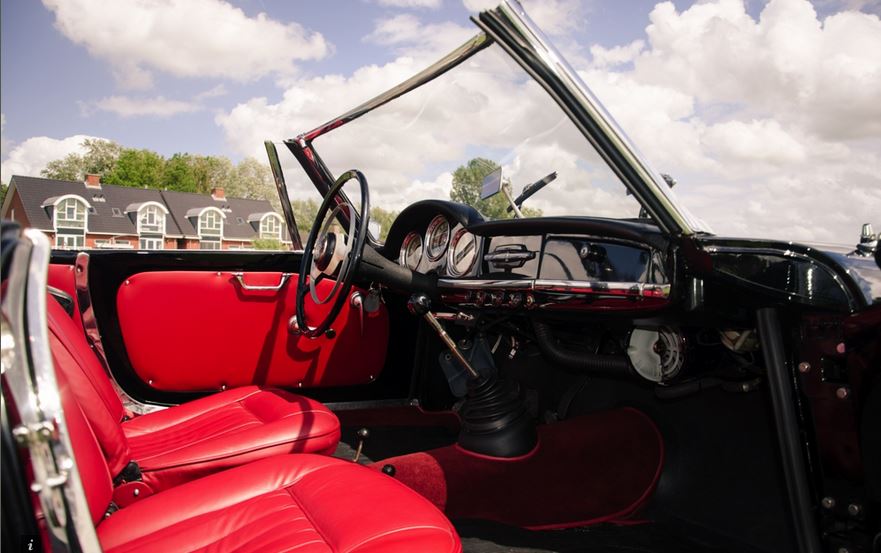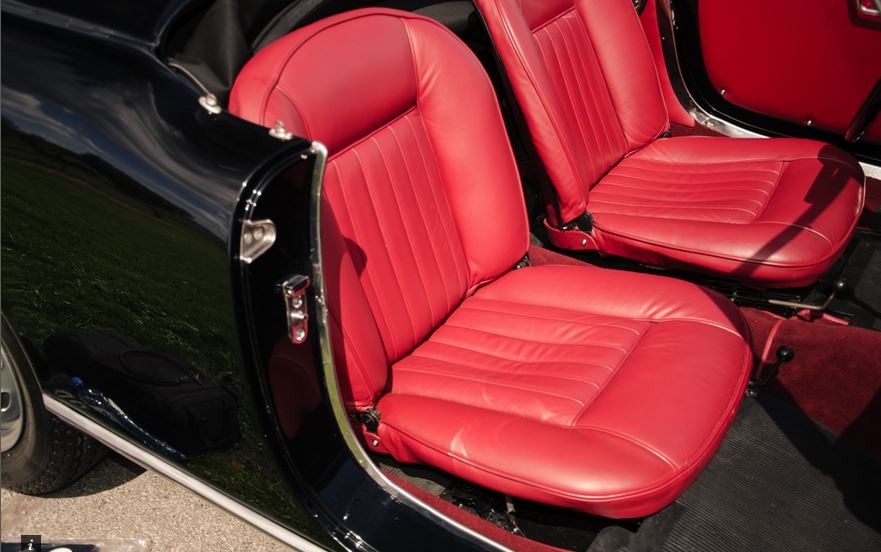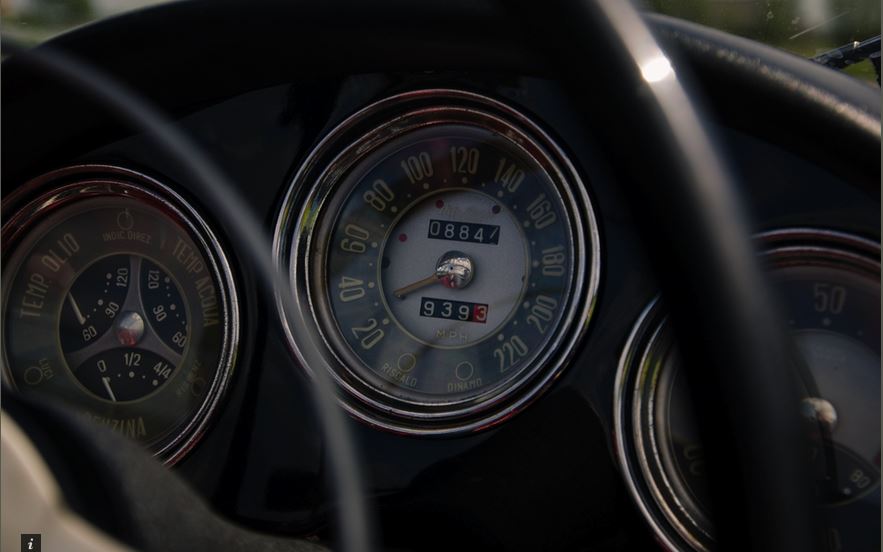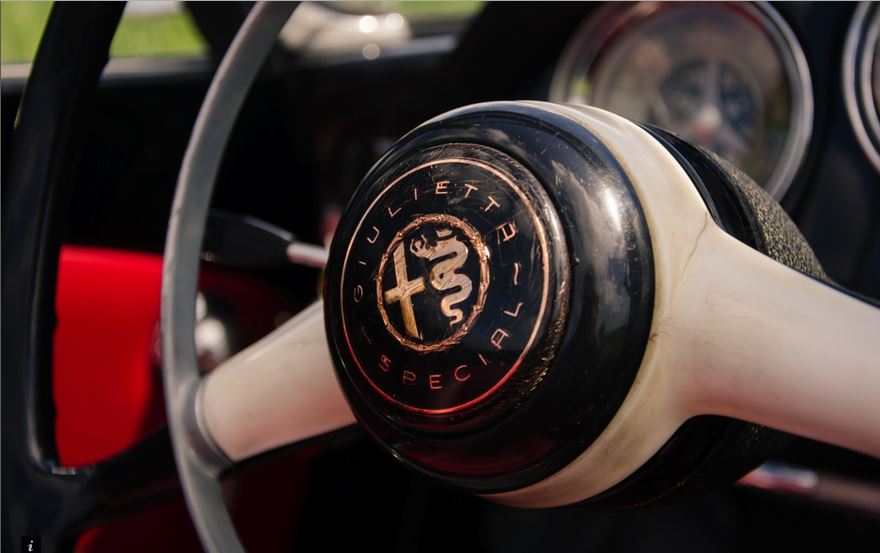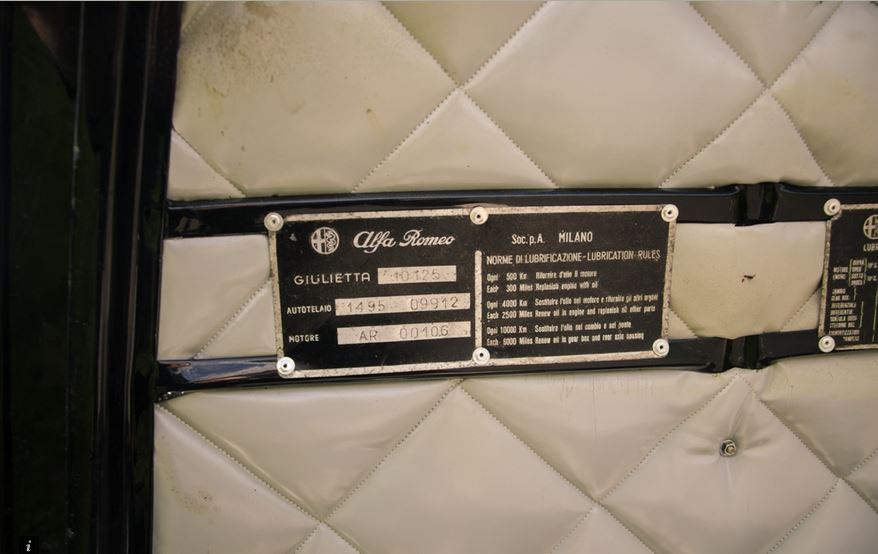 UPDATE 9/05/2015As seen on the Marreyt-Classics website
Alfa Romeo Giulietta Spider Veloce 1960 LHD
If one classic car should be catalogued as playful and sexy, it surely is the Alfa Romeo Giulietta Spider Veloce!
Have a look at the photos I took this afternoon of my very recently acquired Giulietta and I am quite sure you will agree. Moreover, you did not even test drive this Italian beauty...!
From the certification letter obtained from the Centro Documentazione Alfa Romeo, it is clear that this example with chassis number AR 1495.09912, is a genuine Veloce Spider of which only 2.796 examples were produced. Thanks to twin choke Weber carburettors and higher profile camshafts the correct AR 000106 Veloce-engine produces 90 PS instead of the 80 PS for the standard Giulietta. Automatically the top speed climbes to 185 Km/h instead of the standard 165 Km/h.
Originally delivered new to Frankfurt - Germany in sky blue, this Giulietta Spider Veloce however was sold to a first owner in Holland who immediately changed the colour into gleaming black, which, according to me, suits this Spider perfectly.
This Giulietta Spider Veloce remained all her life in Holland and recently (2013) benefited from a complete overhaul by well reputed Alfa Romeo specialists. This thorough job is very well documented with many photographs and invoices. The colour combination of a perfectly gleaming black body with dark red leather upholstery + a new black double duck hood just looks super.
I had this afternoon a nice drive around our home town Aalst in this Giulietta and must confess I immediately had the feeling as if I was on holiday. OK, this late September nice sunny weather added to it, but the Alfa Romeo did all the rest.
Would not you love to experience such holiday feeling all year long? Well, here is your chance with this very nice, playful and sexy Giulietta!
Price: 125.000 Euro