PREVIOUS OWNERS: TOM WHEELER, LAS VEGAS NEVADA APPROX 1997
HISTORY: (taken from Fantasy Junction website)

Comments
1958 Alfa Romeo Giulietta Veloce Spider
s/n AR1495F04054, engine no. AR00536 *15180* (not the original engine*)
Red with Black Interior

The Giulietta, and later the Giulia are the cars that took Alfa Romeo from being a relatively small production company to being an economically viable and successful firm. Prior to that, they had produced large and expensive cars, and never in very large numbers. With the Giulietta/Giulia, however, Alfa Romeo produced significant numbers of these charming and capable cars. Its success was due in part to its unique placement in the market. It was neither a large hugely expensive car, nor was it very small utility car (such as the Fiat 500). Instead, they were affordable enough so that many could buy them, yet permitted a more glamorous and useful approach to motoring that really struck a chord with buyers on both sides of the Atlantic. The GiuliettaVeloce enjoys the honor of being the highest performing and most developed open variant of the 1300cc line, thanks to its venerable twin cam engine, twin Weber carburetors, higher compression ratio, and hotter cam profiles. Performance was much improved over the standard cars.

This particular car is a genuine Veloce that has been fitted with a 1600cc motor. It also comes with a 1300cc block, head, miscellaneous internal parts, and DEO3 carburetors, which are correct for a 1300cc Veloce motor. The current owner is an enthusiastic longtime Alfa owner, who has spent considerable time and money sorting the car in the last year or so. This has included new Weber DCOE40 carburetors, new head gasket, valve adjustment, tune up, alignment, new idler arm, emergency brake adjustment, misceallaneous electrical repairs (to get all lights, gauges, wipers, and horn working), new battery, new exhaust system, new rear axle bearing, new tires, new brakes, new ignition switch, new hood pad, and new tonneau cover. The majority of the mechanical work was performed by Jim Cestarollo of Alfaman in Novato. During this period, he has also driven the car nearly 1500 miles and is a well-sorted and attractive top-tier driver at this time.

The car has nice driver level cosmetics, with attractive paintwork over a straight and solid body. There are a few minor surface blemishes and chips, but the overall impression the car makes is strong. Most of the chrome is in very good condition, with minor swirls. The door handles and trunk handle both display some pitting. The lights and glass are in excellent shape and the car is equipped with Cibié headlamps. The wheels are in good condition and wear Vredestein Sprint Classic tires. The car wears yellow California Year of Manufacture plates.

The interior is excellent overall. Aside from a small (1 inch) spit in the driver's seam, the upholstery is excellent. The carpets are also very nice, as are the rubber floor mats. The dashboard is in nice shape, and the instruments are excellent, with none of the yellowing that typically affects these cars. The steering wheel is also very nice, with a few hairline cracks to the steering wheel rim and an excellent horn button.

The engine compartment is tidy and well-maintained in appearance. It is not quite detailed for show, but is extremely clean and about as nice as one would want for a driver. The trunk was repainted at some point and a new rubber floor mat fitted as well.

The car comes with numerous spare parts including a 1300 block, cylinder head, pistons, connecting rods, hard top, DCO3 carburetors, and miscellaneous other items. The car also comes with records outlining approximately $10,000 in recent work, original jack, original lug wrench, and original tool roll with tools.

The car is a particularly nice driving example, with a responsive motor with good oil pressure. The 5-speed gearbox is also very nice, with properly functioning synchromesh and linkage. The brakes inspire confidence and the suspension and chassis are tight and solid.

This is an excellent opportunity to acquire a genuine Giulietta Veloce that is an ideal example to use and enjoy. Mechanically upgraded but retaining the visual purity and attractiveness of the early Giulietta, the car represents the best of both worlds to the enthusiast wishing to drive and enjoy their car. This particular example makes a strong cosmetic impression but isn't too nice to use, and has benefitted from extensive recent work to bring it to its current well-sorted condition.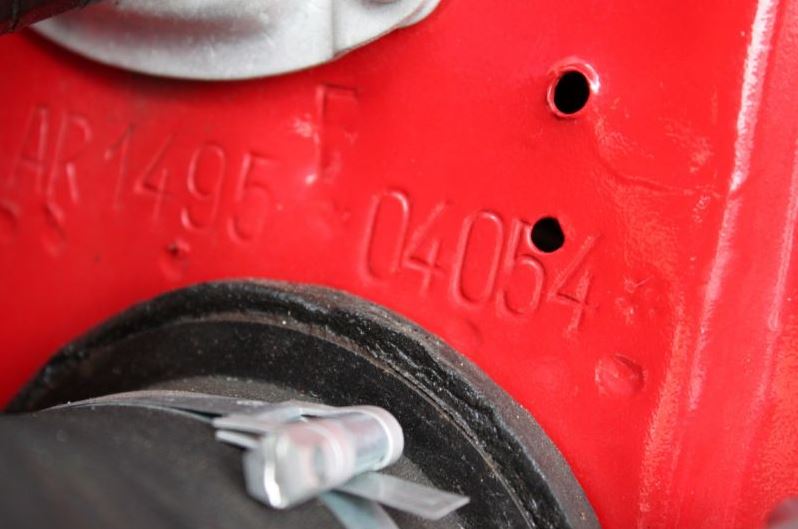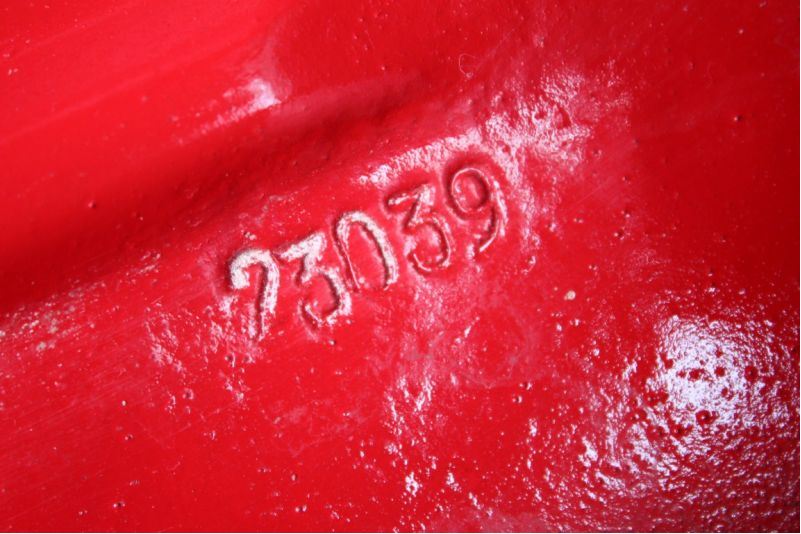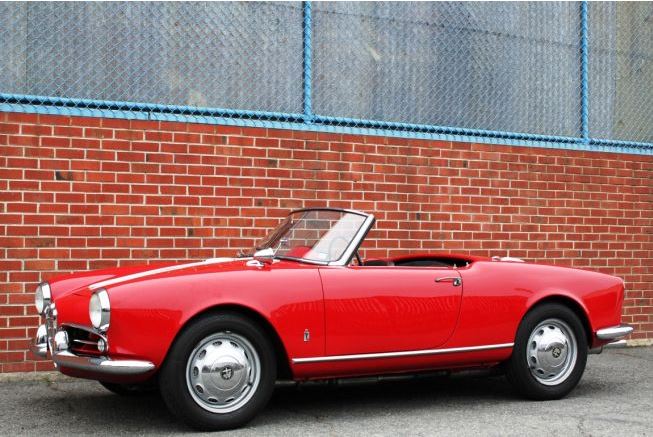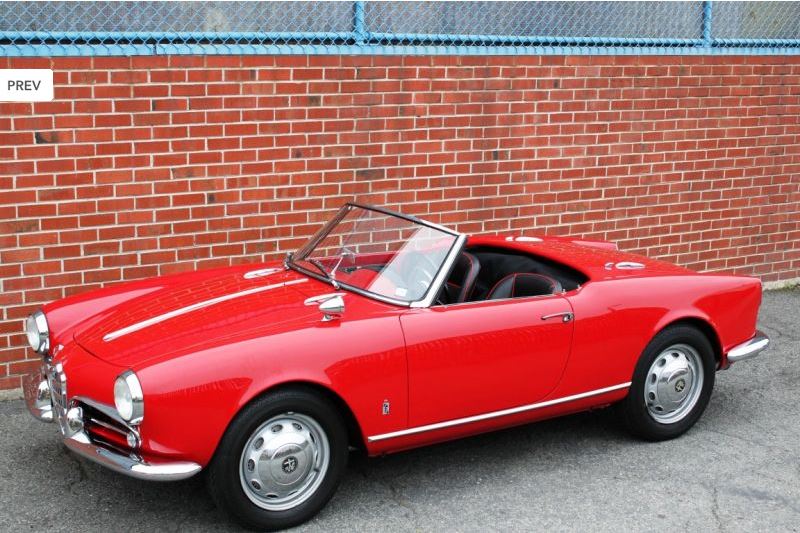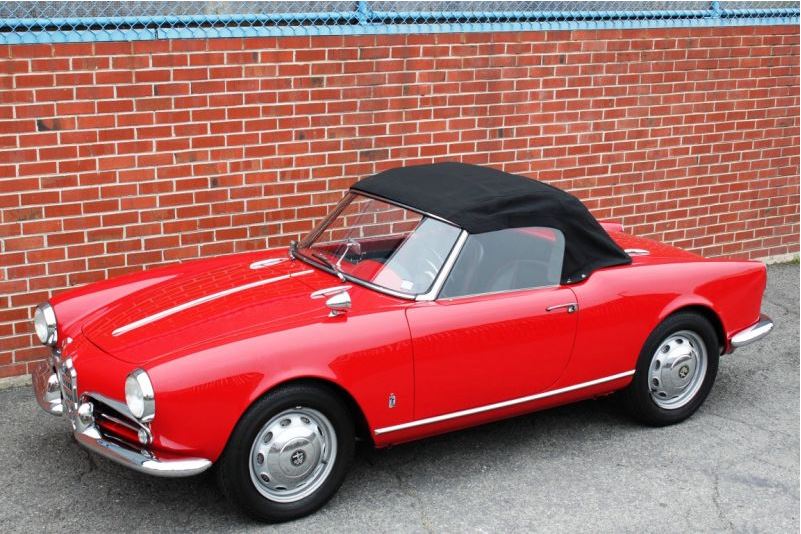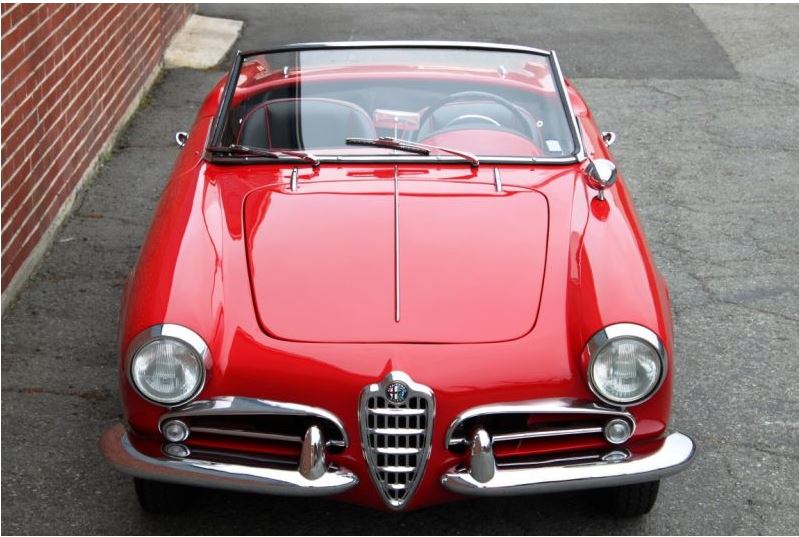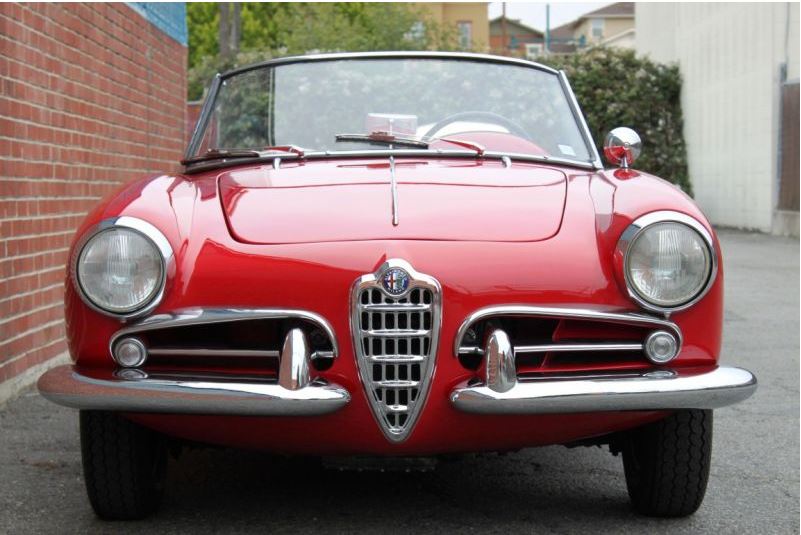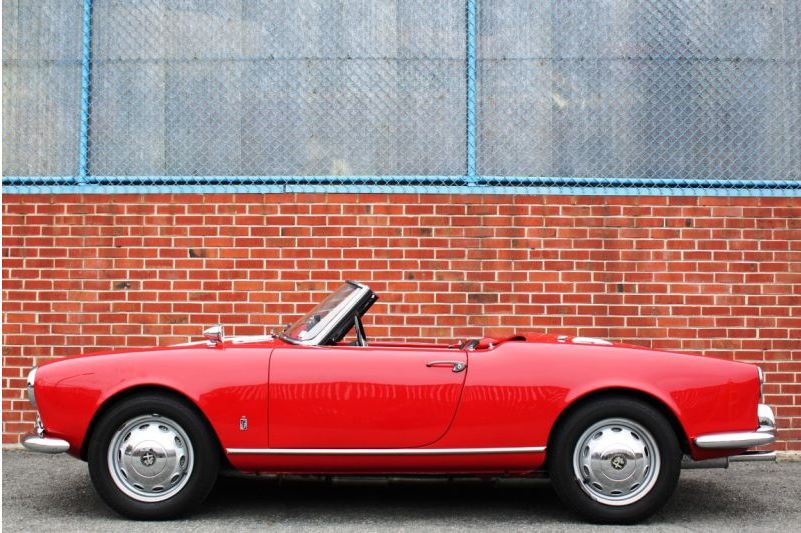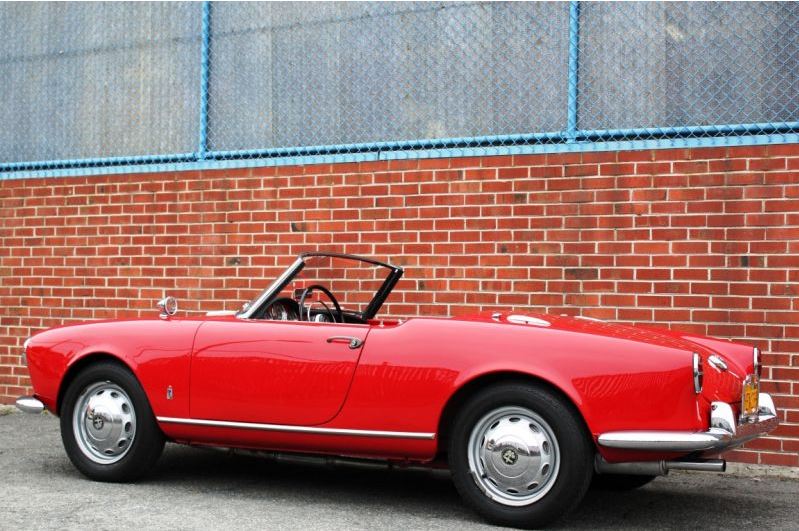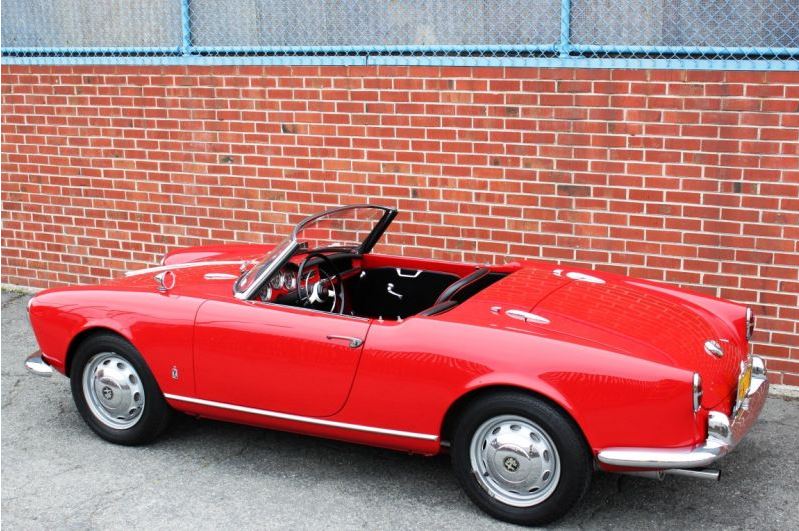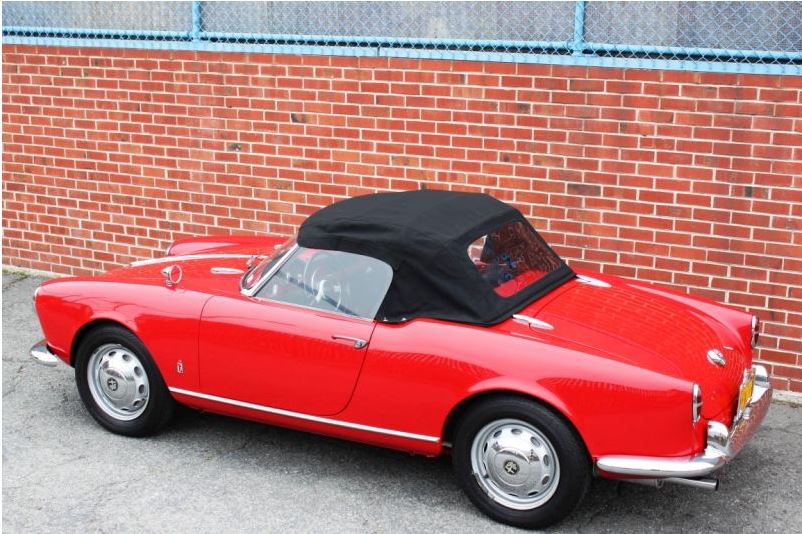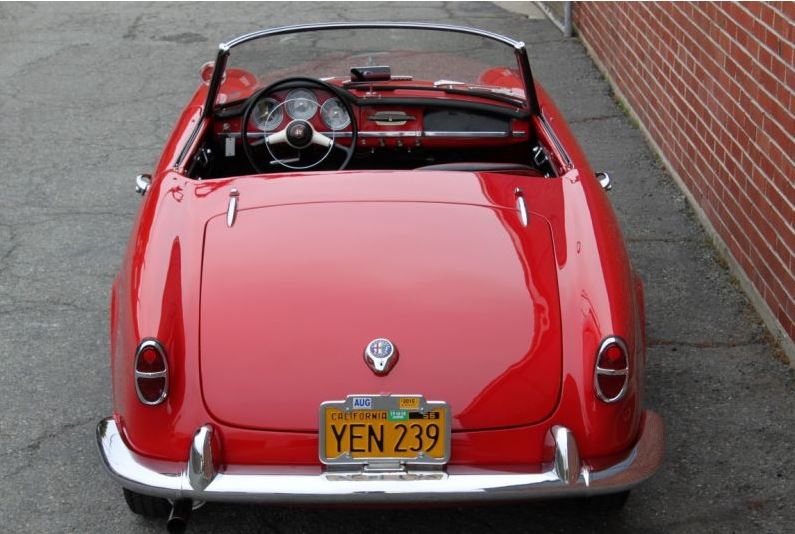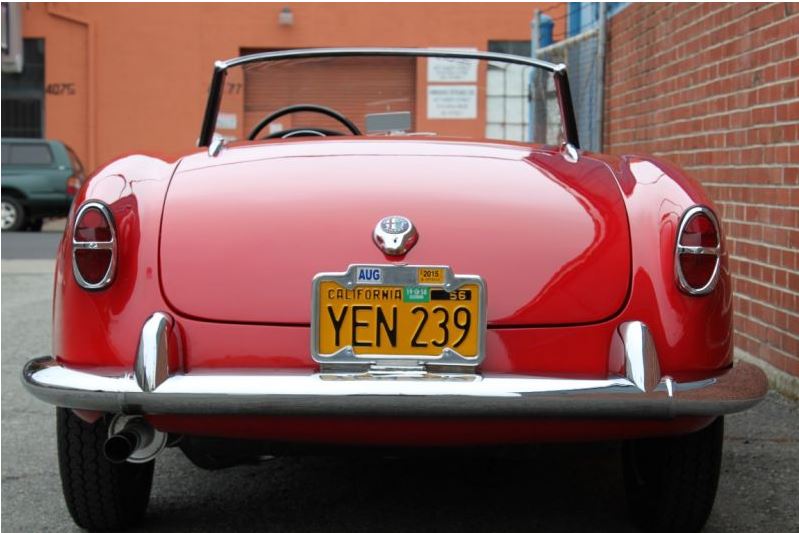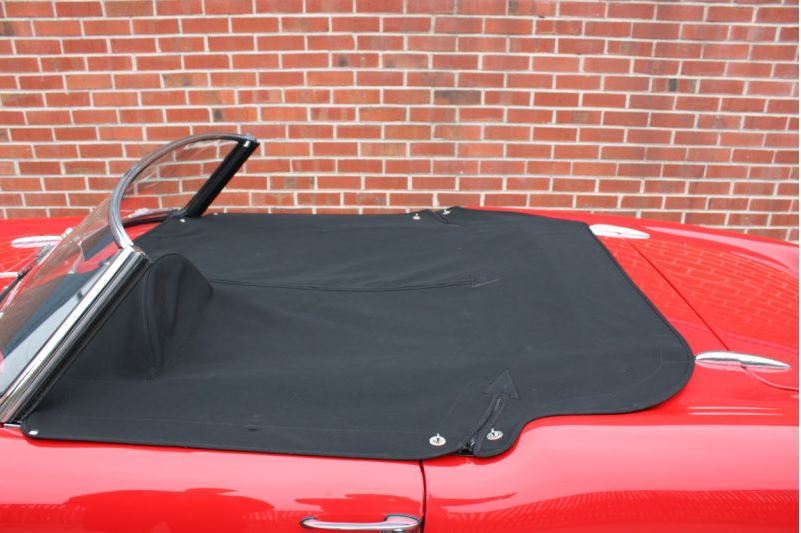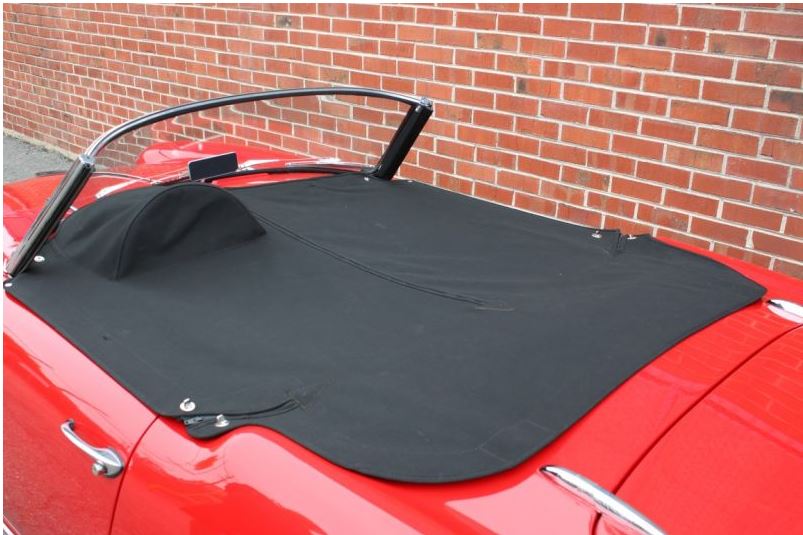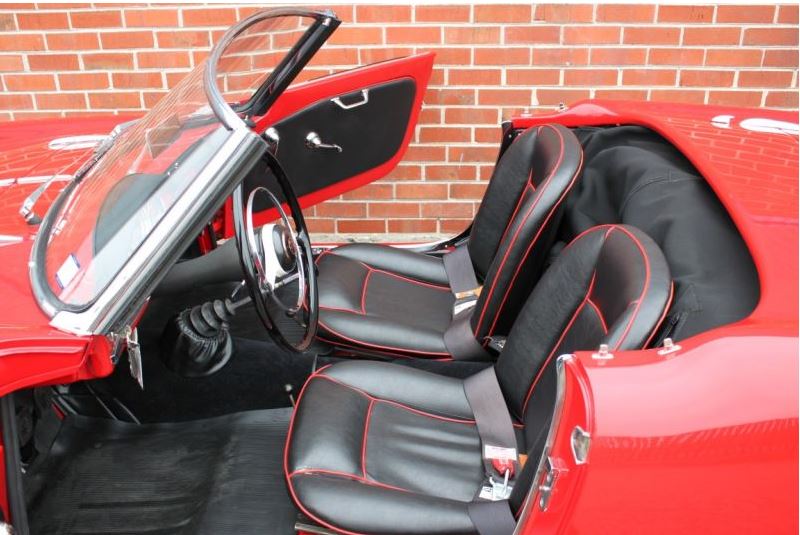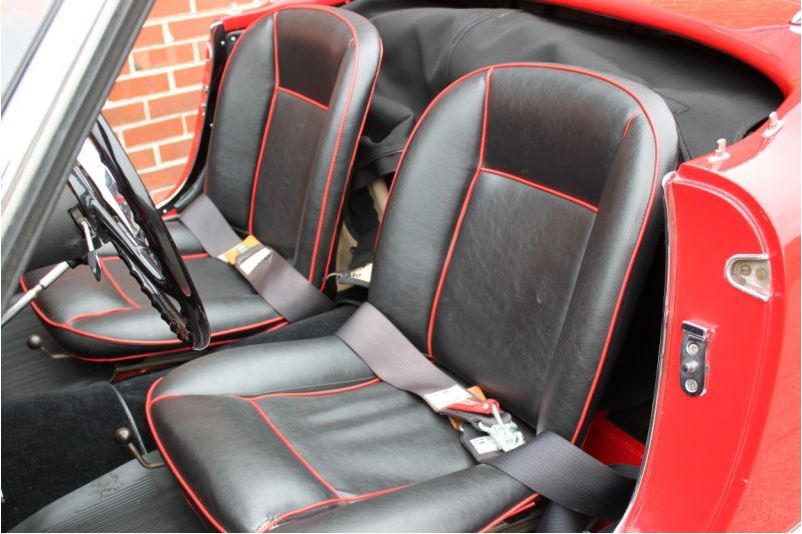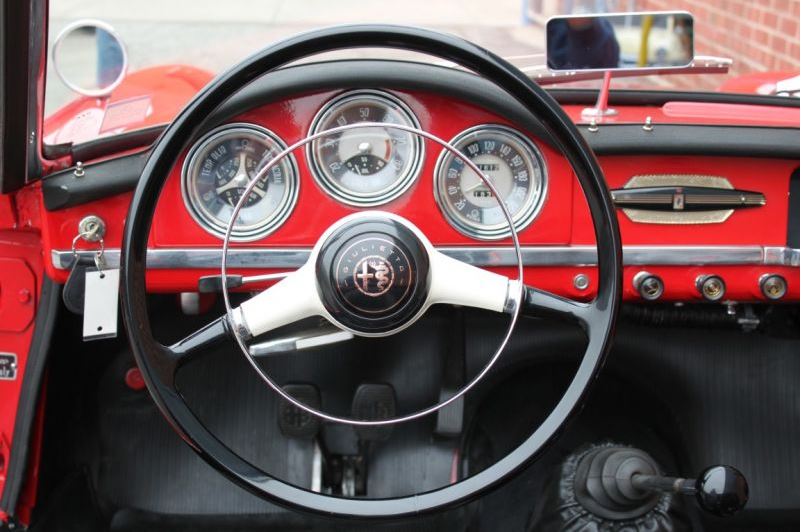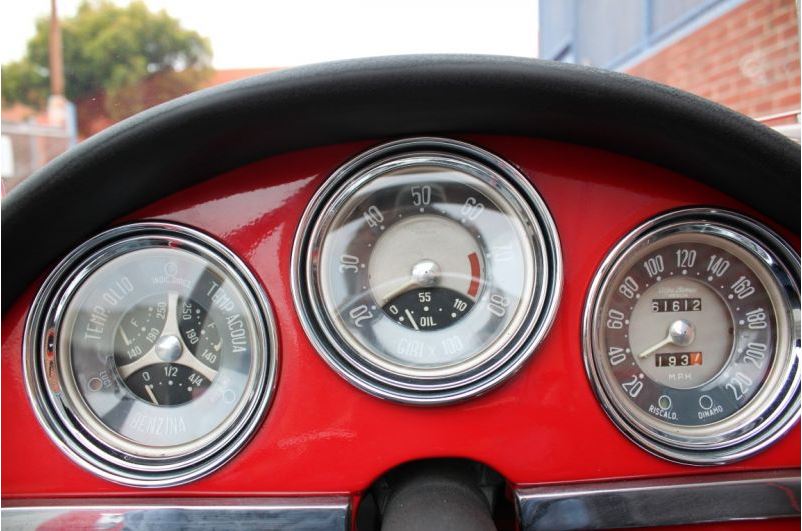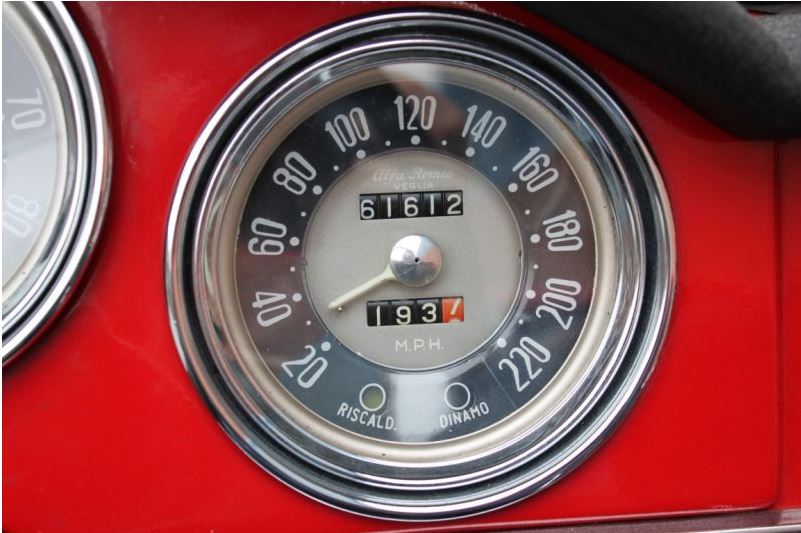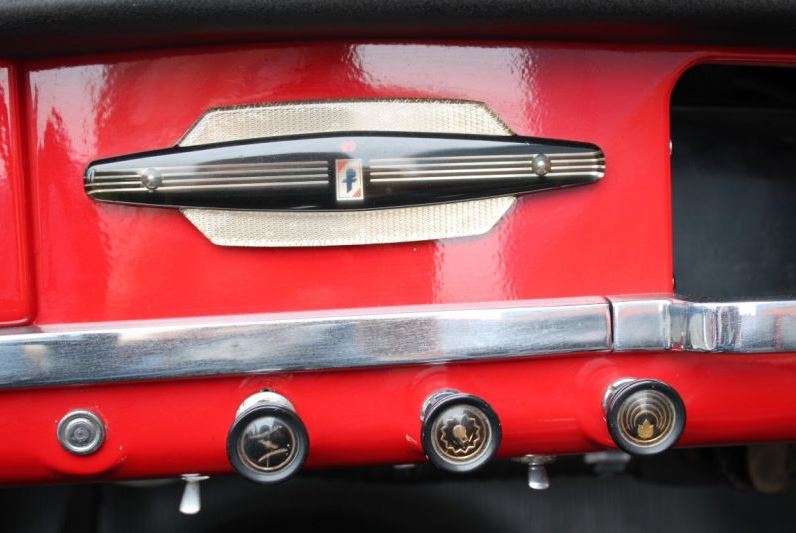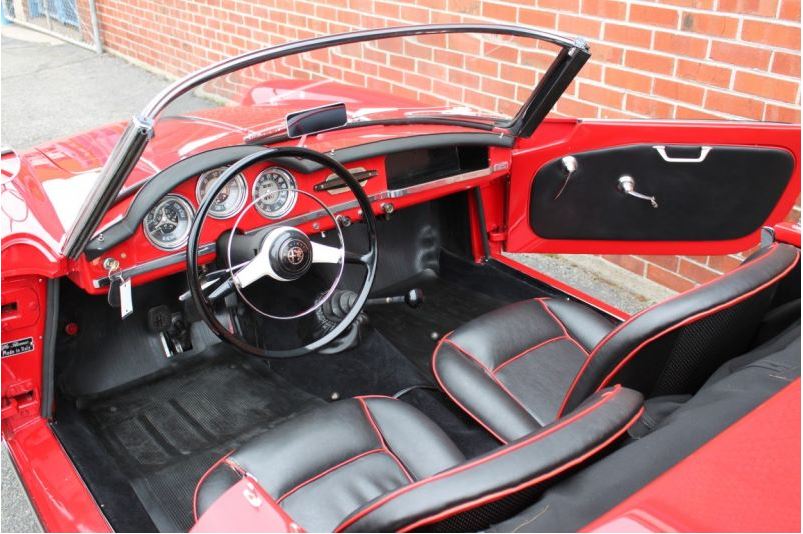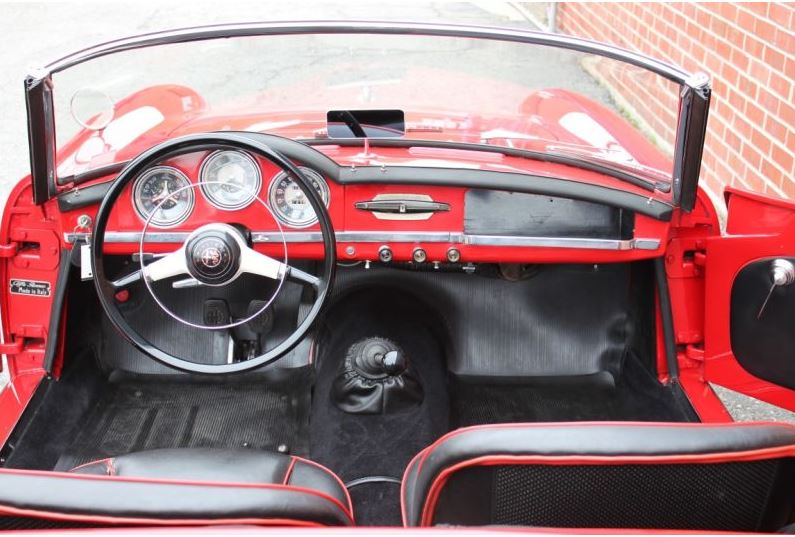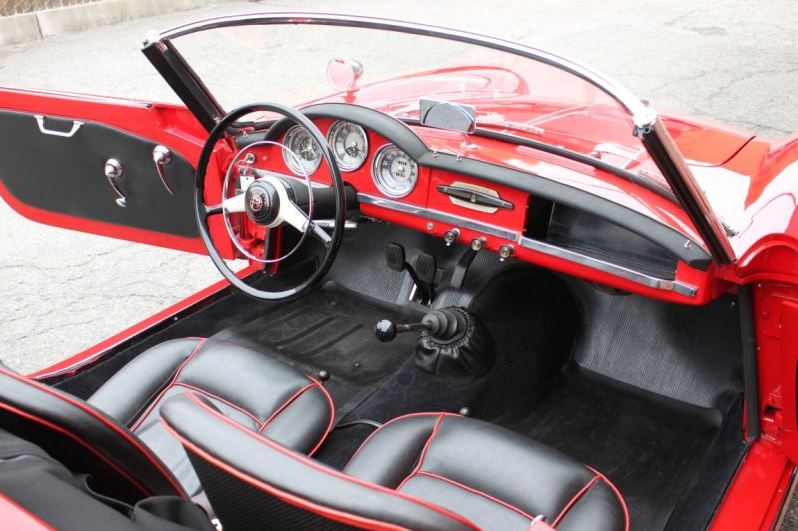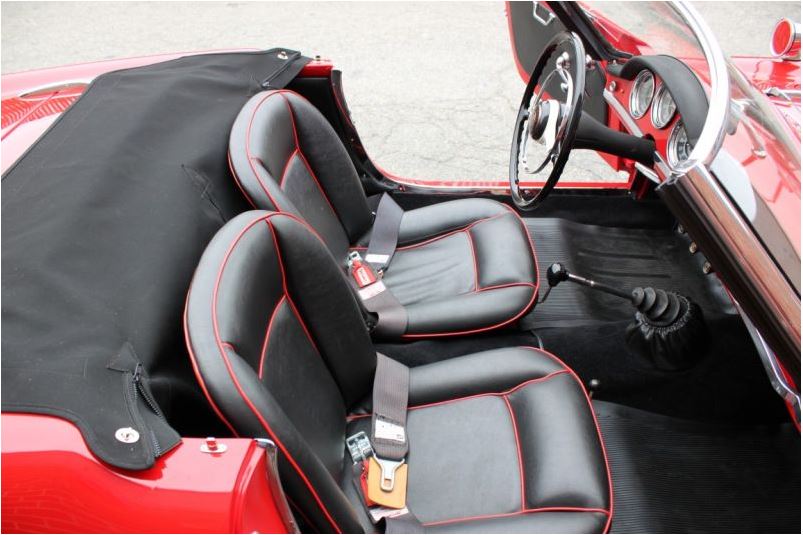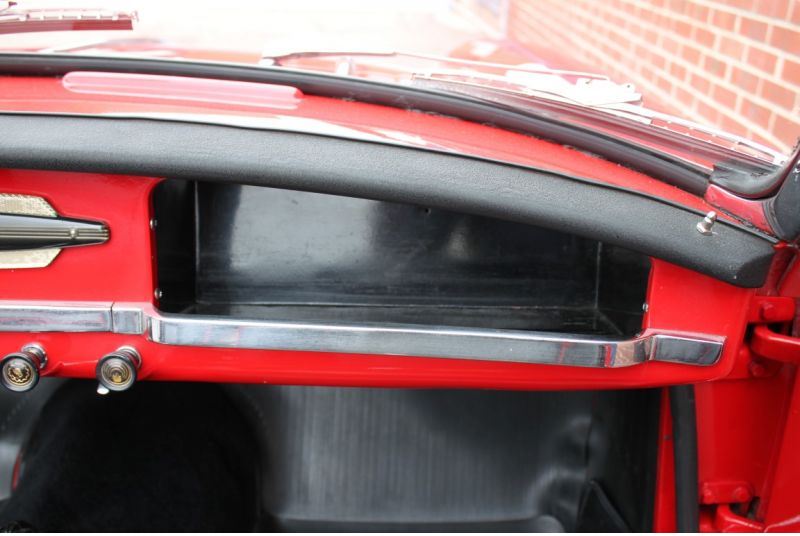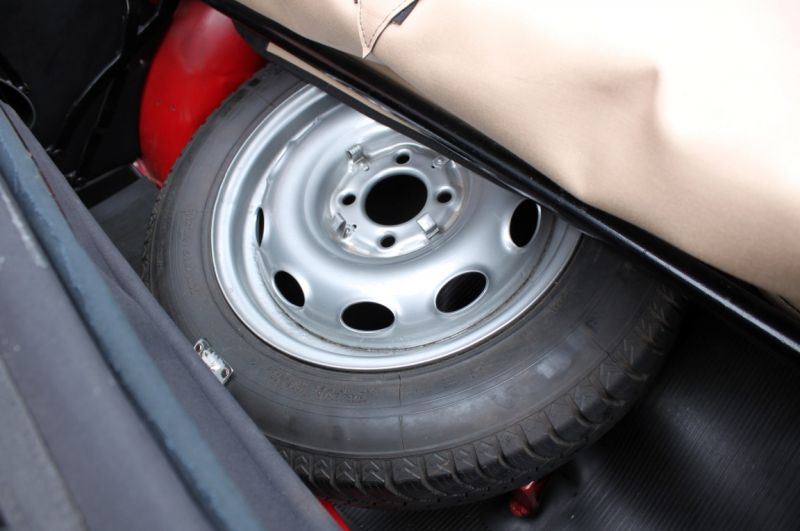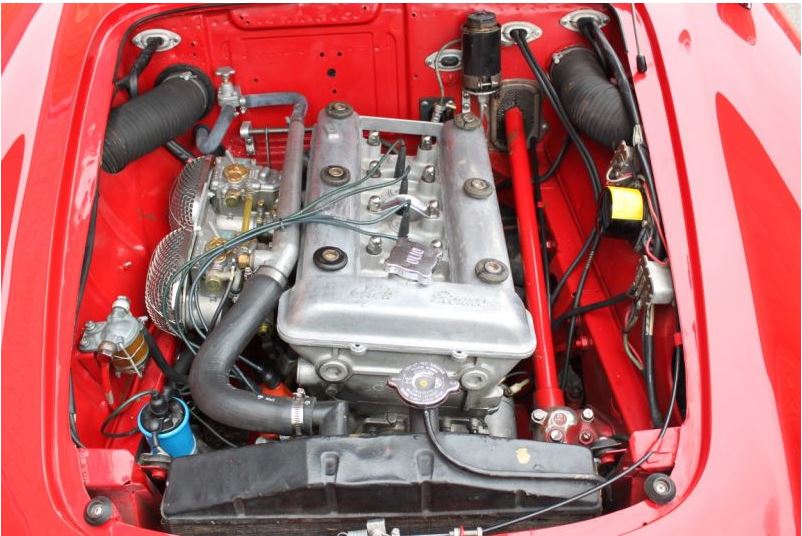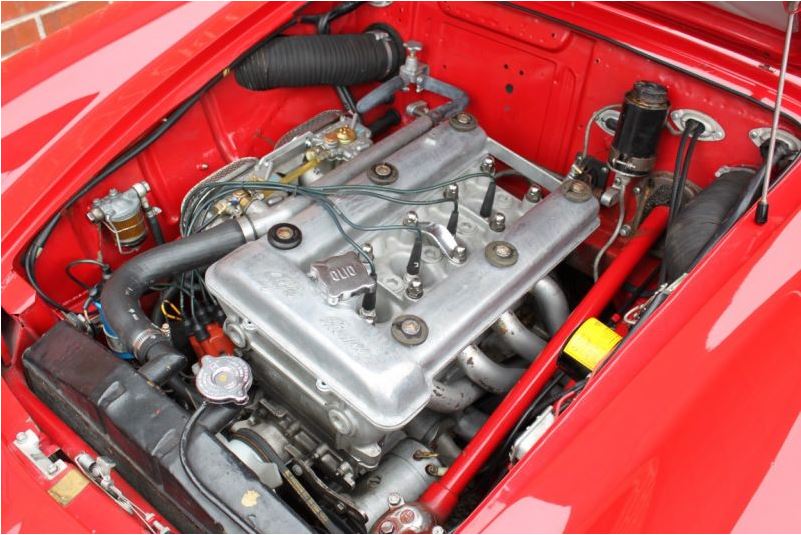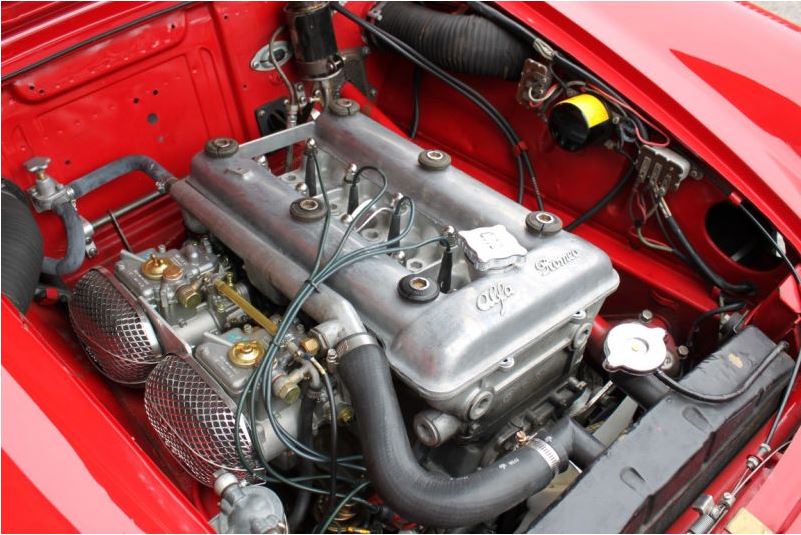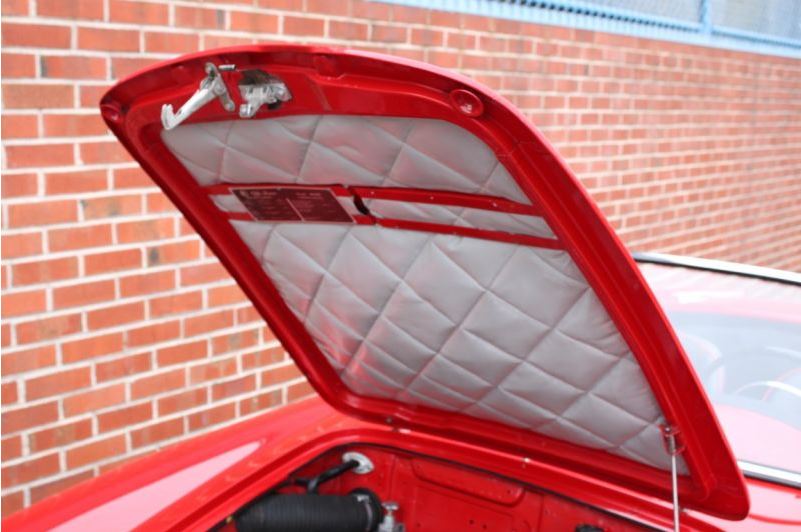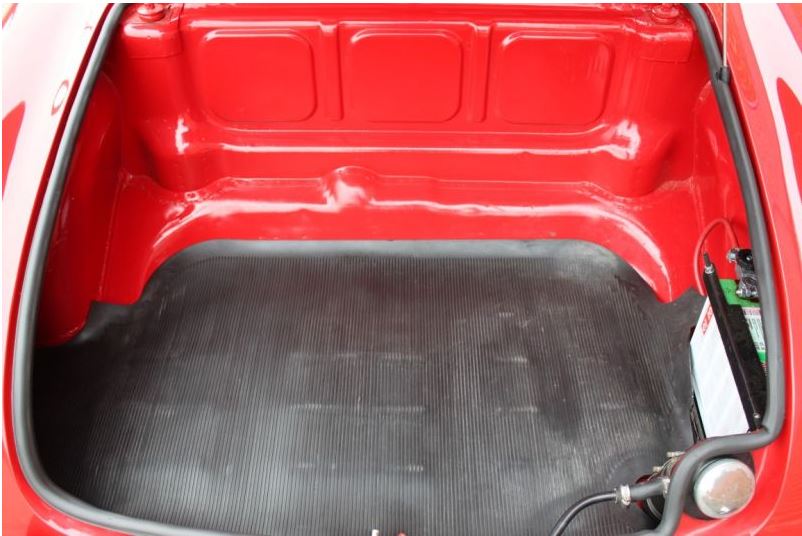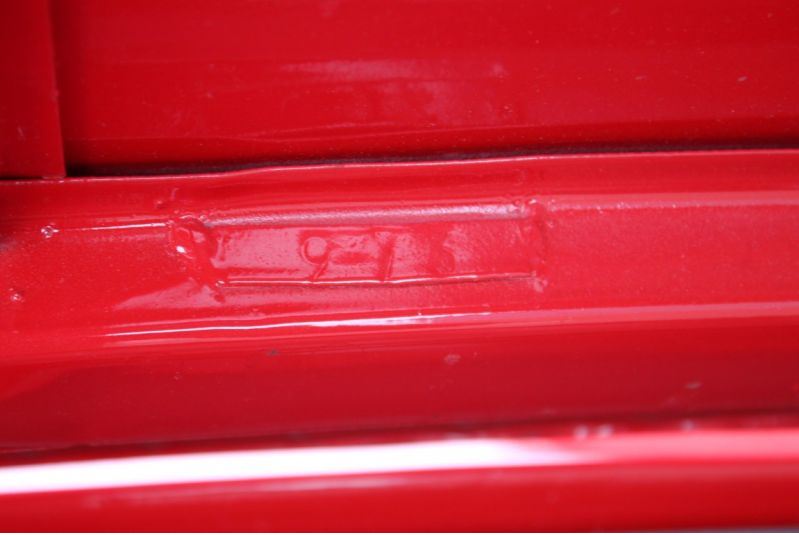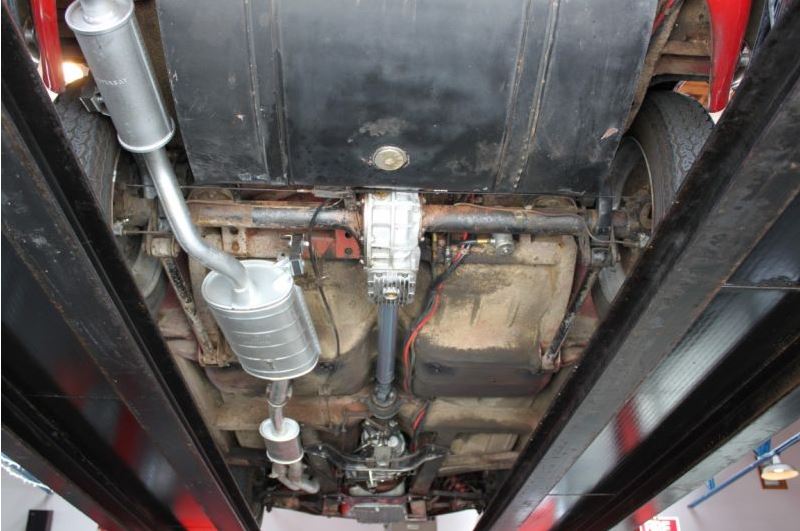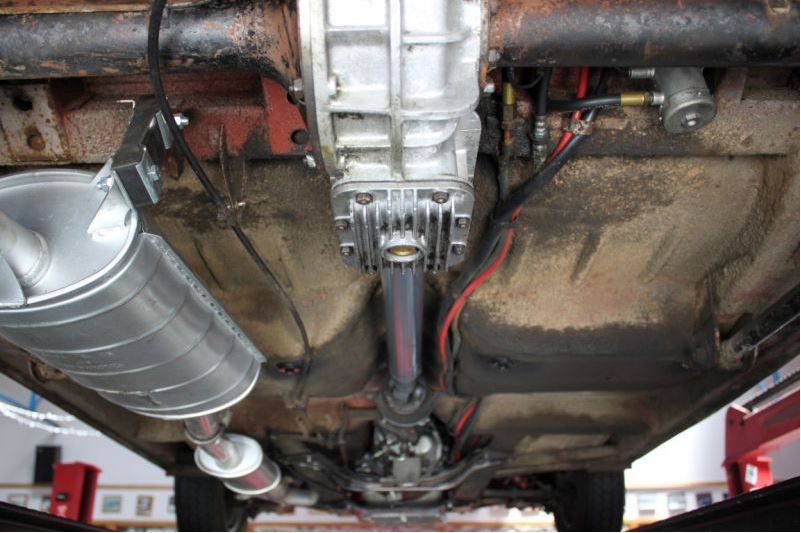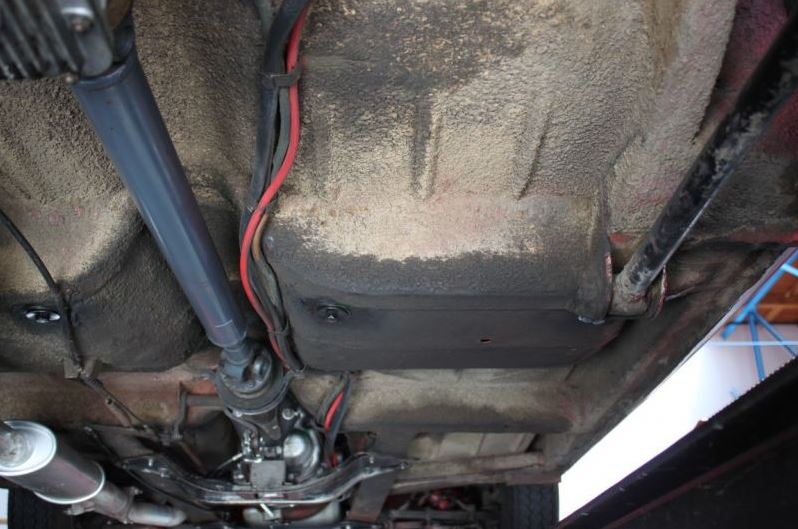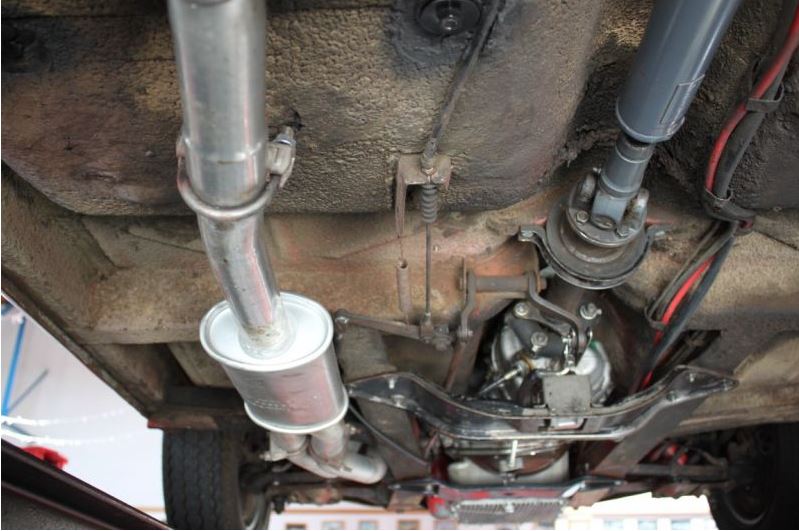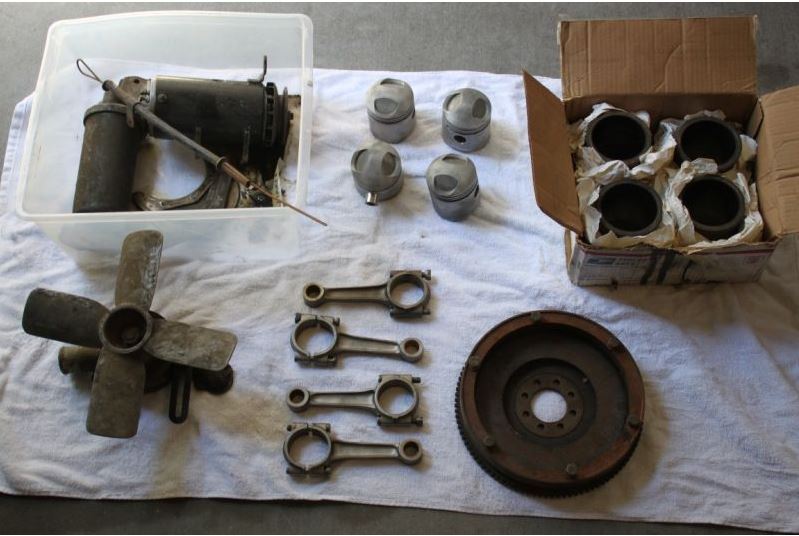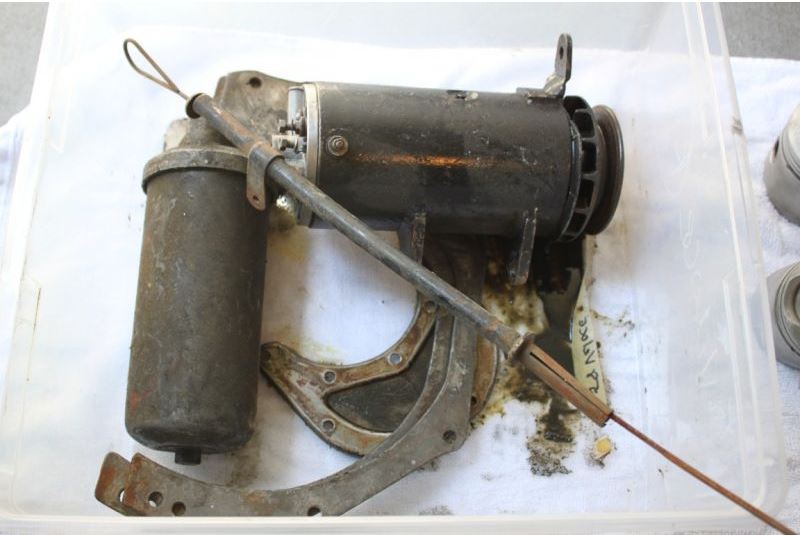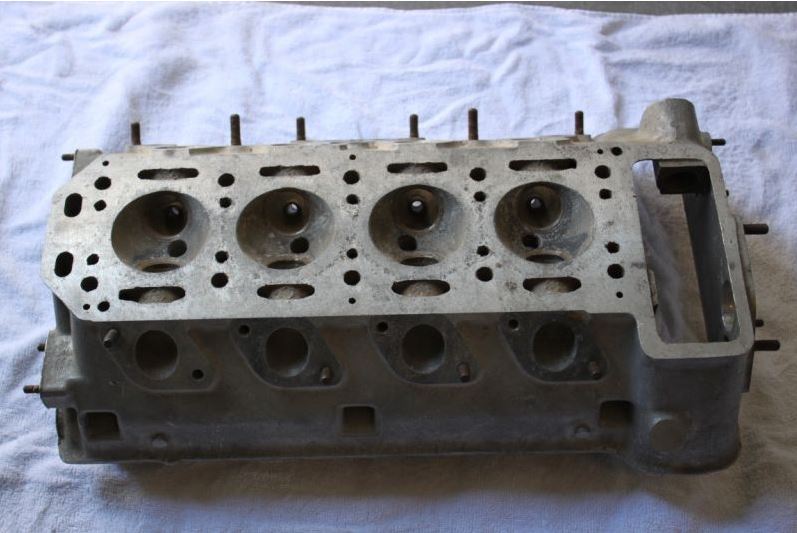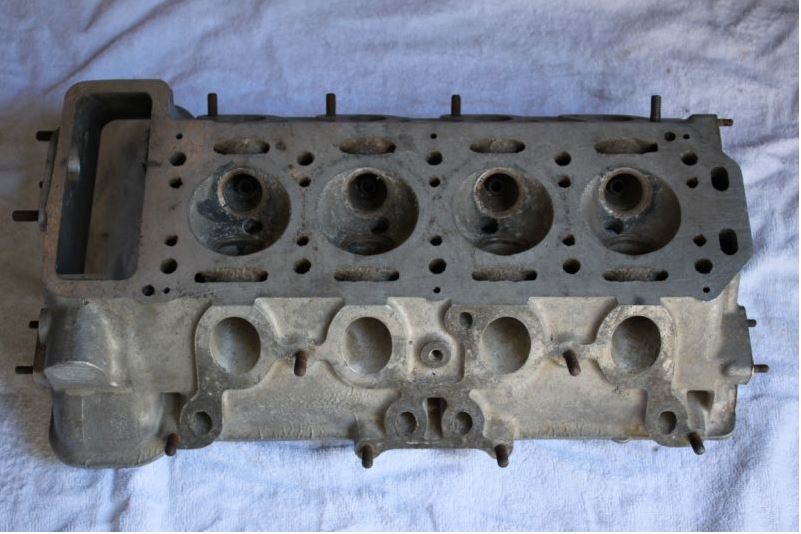 UPDATE: 8/2/2016 Hemmings Motor News Advertisement:

Location: Laguna Beach, California 92651
VIN #: AR1495F04054
Mileage: 62424
Trans: Manual
Condition: Excellent
Exterior: Red
Interior: Black
Description: 1958 Alfa Romeo Giulietta Veloce Spider
s/n AR1495F04054, engine no. AR00536 *15180*
Red with Black Interior
The Giulietta, and later the Giulia are the cars that took Alfa Romeo from being a relatively small production company to being an economically viable and successful firm. Prior to that, they had produced large and expensive cars, and never in very large numbers. With the Giulietta/Giulia, however, Alfa Romeo produced significant numbers of these charming and capable cars. Its success was due in part to its unique placement in the market. It was neither a large hugely expensive car, nor was it very small utility car (such as the Fiat 500). Instead, they were affordable enough so that many could buy them, yet permitted a more glamorous and useful approach to motoring that really struck a chord with buyers on both sides of the Atlantic. The GiuliettaVeloce enjoys the honor of being the highest performing and most developed open variant of the 1300cc line, thanks to its venerable twin cam engine, twin Weber carburetors, higher compression ratio, and hotter cam profiles. Performance was much improved over the standard cars.

This particular car is a genuine Veloce that has been fitted with a 1600cc motor. It also comes with a 1300cc block, head, miscellaneous internal parts, and DEO3 carburetors, which are correct for a 1300cc Veloce motor. The current owner is an enthusiastic longtime Alfa owner, who has spent considerable time and money sorting the car in the last year or so. This has included new Weber DCOE40 carburetors, new head gasket, valve adjustment, tune up, alignment, new idler arm, emergency brake adjustment, misceallaneous electrical repairs (to get all lights, gauges, wipers, and horn working), new battery, new exhaust system, new rear axle bearing, new tires, new brakes, new ignition switch, new hood pad, and new tonneau cover. The majority of the mechanical work was performed by Jim Cestarollo of Alfaman in Novato. During this period, he has also driven the car nearly 1500 miles and is a well-sorted and attractive top-tier driver at this time.

The car has nice driver level cosmetics, with attractive paintwork over a straight and solid body. There are a few minor surface blemishes and chips, but the overall impression the car makes is strong. Most of the chrome is in very good condition, with minor swirls. The door handles and trunk handle both display some pitting. The lights and glass are in excellent shape and the car is equipped with Cibié headlamps. The wheels are in good condition and wear Vredestein Sprint Classic tires. The car wears yellow California Year of Manufacture plates.

The interior is excellent overall. Aside from a small (1 inch) spit in the driver's seam, the upholstery is excellent. The carpets are also very nice, as are the rubber floor mats. The dashboard is in nice shape, and the instruments are excellent, with none of the yellowing that typically affects these cars. The steering wheel is also very nice, with a few hairline cracks to the steering wheel rim and an excellent horn button.

The engine compartment is tidy and well-maintained in appearance. It is not quite detailed for show, but is extremely clean and about as nice as one would want for a driver. The trunk was repainted at some point and a new rubber floor mat fitted as well.

The car comes with numerous spare parts including a 1300 block, cylinder head, pistons, connecting rods, hard top, DCO3 carburetors, and miscellaneous other items. The car also comes with records outlining approximately $10,000 in recent work, original jack, original lug wrench, and original tool roll with tools.

The car is a particularly nice driving example, with a responsive motor with good oil pressure. The 5-speed gearbox is also very nice, with properly functioning synchromesh and linkage. The brakes inspire confidence and the suspension and chassis are tight and solid.

This is an excellent opportunity to acquire a genuine Giulietta Veloce that is an ideal example to use and enjoy. Mechanically upgraded but retaining the visual purity and attractiveness of the early Giulietta, the car represents the best of both worlds to the enthusiast wishing to drive and enjoy their car. This particular example makes a strong cosmetic impression but isn't too nice to use, and has benefitted from extensive recent work to bring it to its current well-sorted condition.

Price: $99,500 Seller Info:
Laguna Classics & Automotive Art
Hemmings Seller Since 2012
Laguna Classics & Automotive Art
2171 Laguna Canyon Rd Laguna Beach, CA 92651
(View Map) 949-715-4555 http://www.lagunaclassiccars.com