PREVIOUS OWNERS: ROBERT C. SHETTIG, ENGLAND, GARY CRUICKSHANK, THOMAS VOGLER
HISTORY: UNKNOWN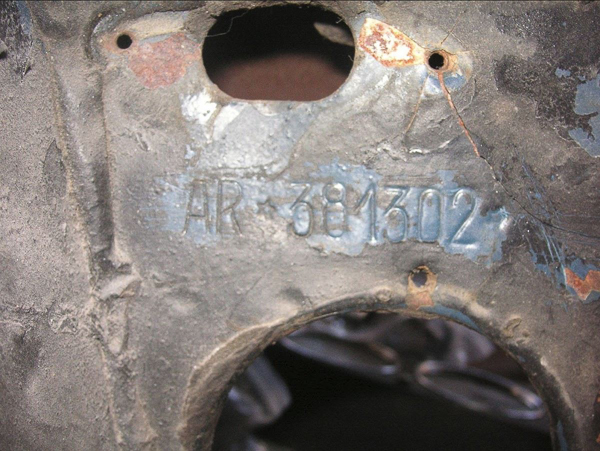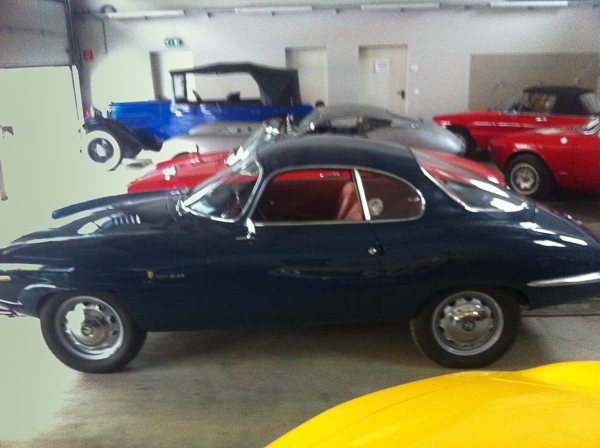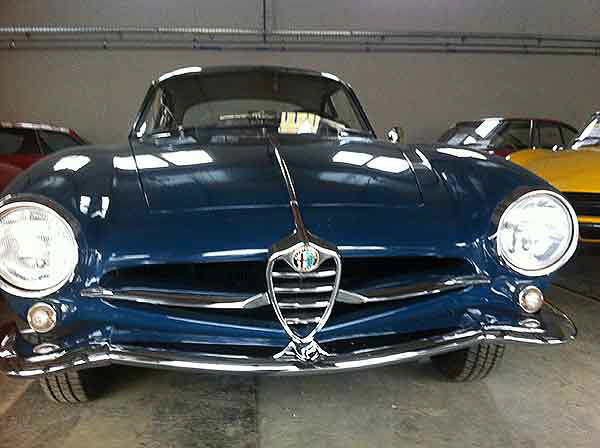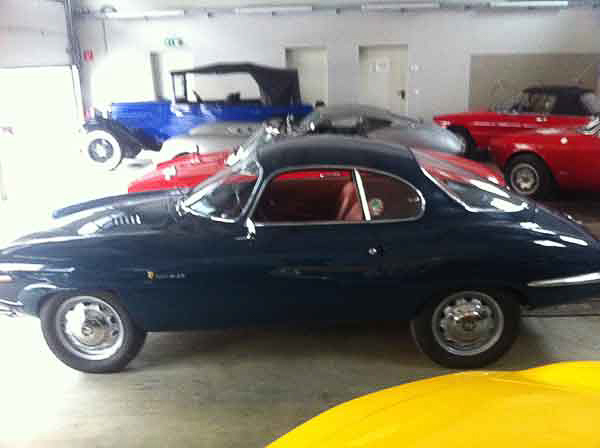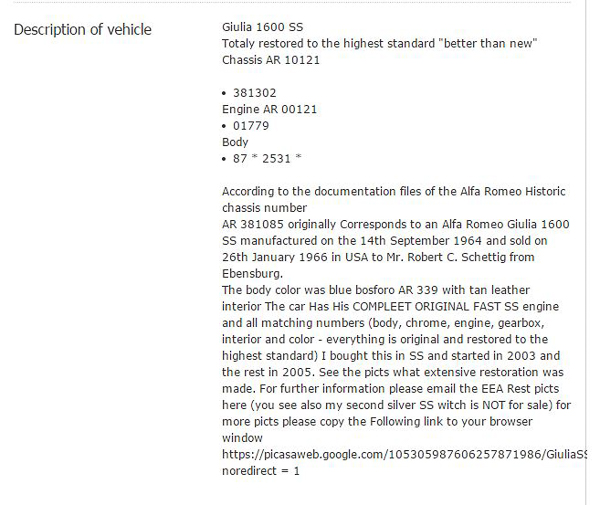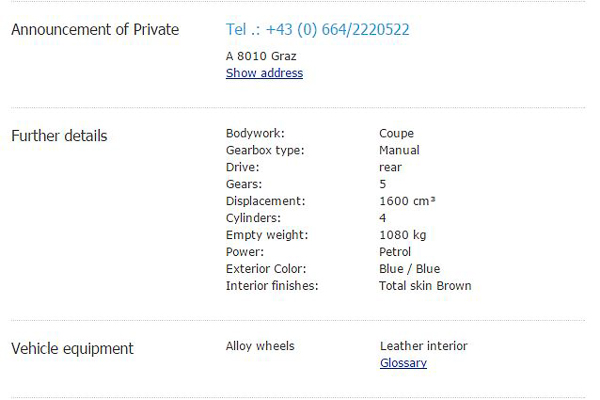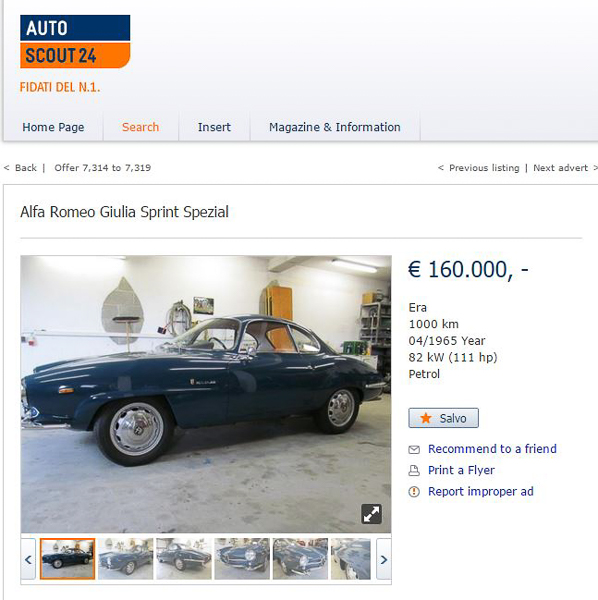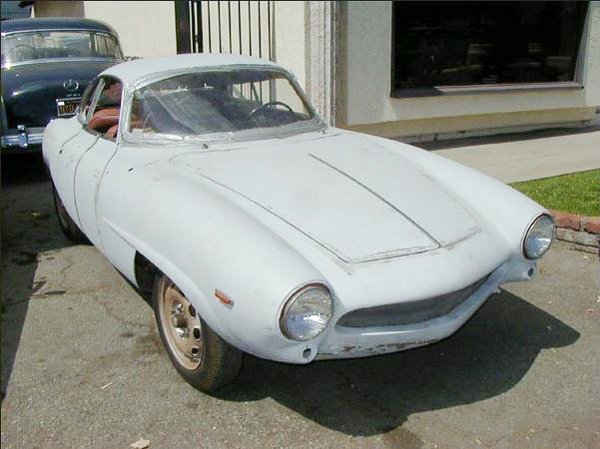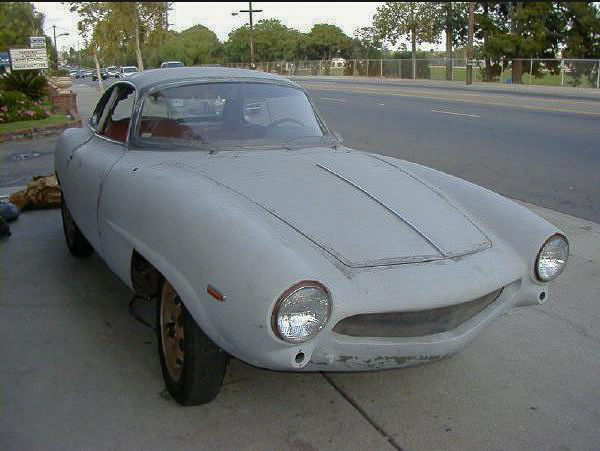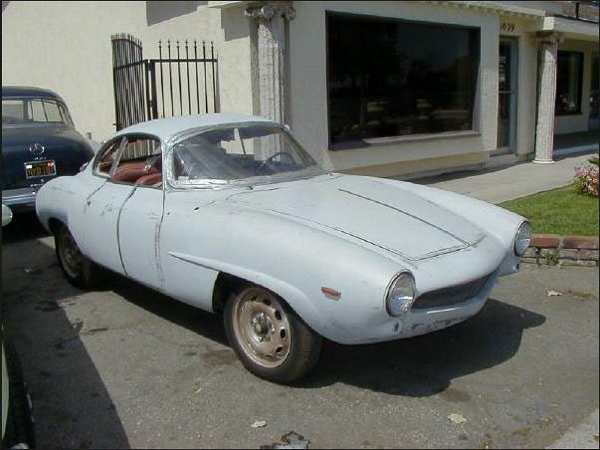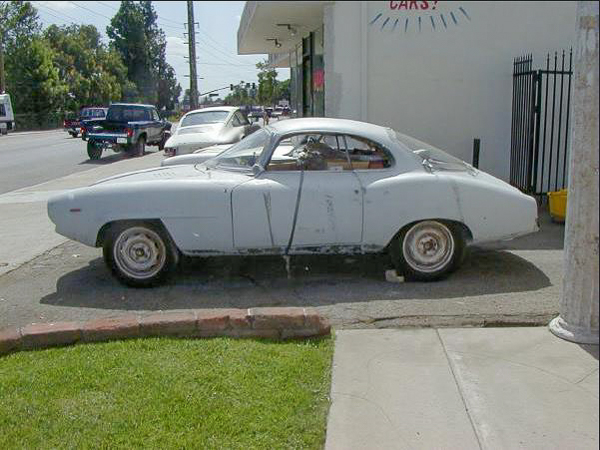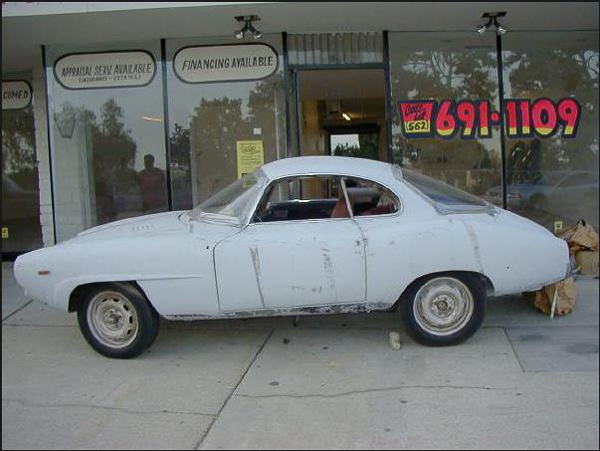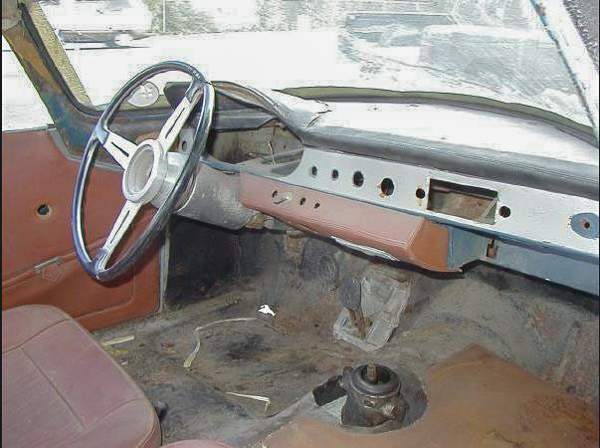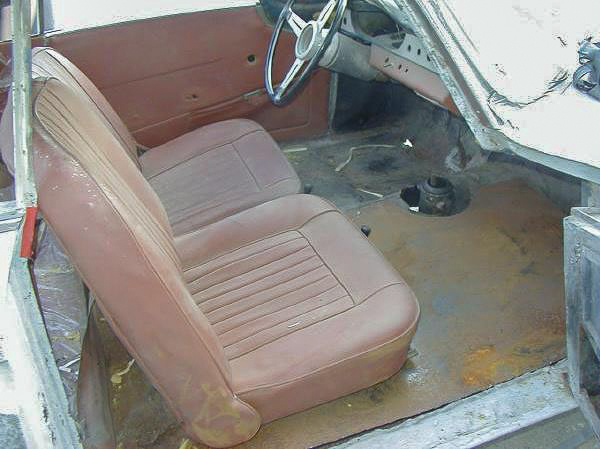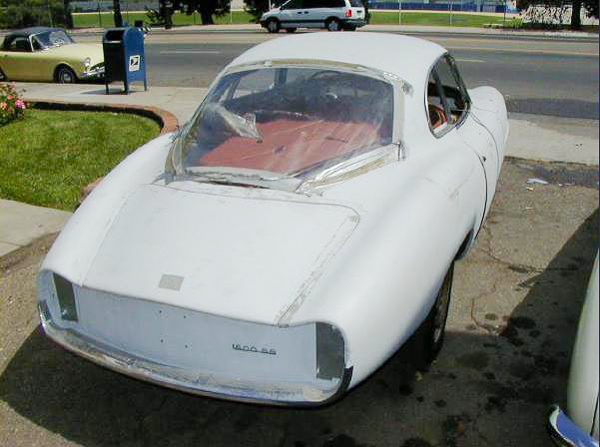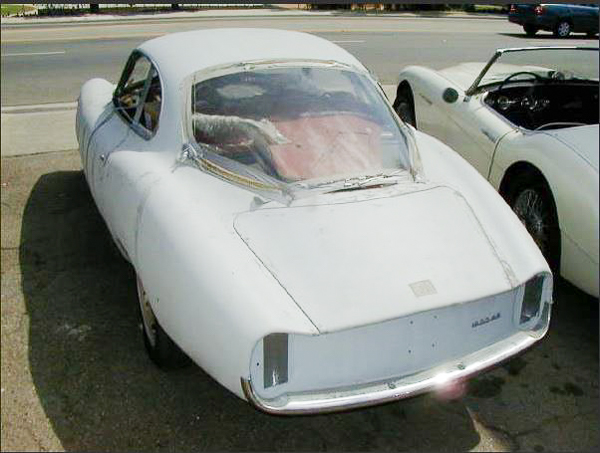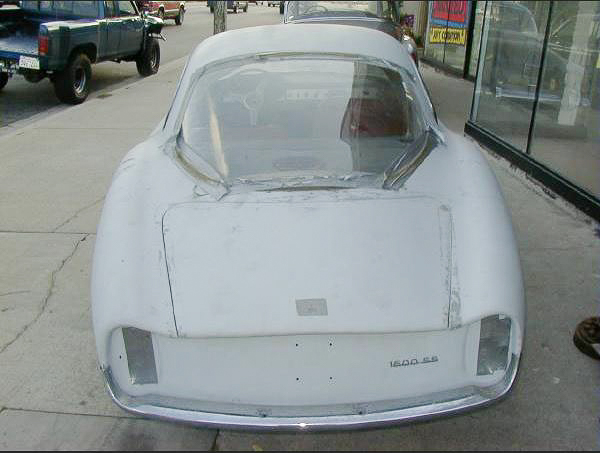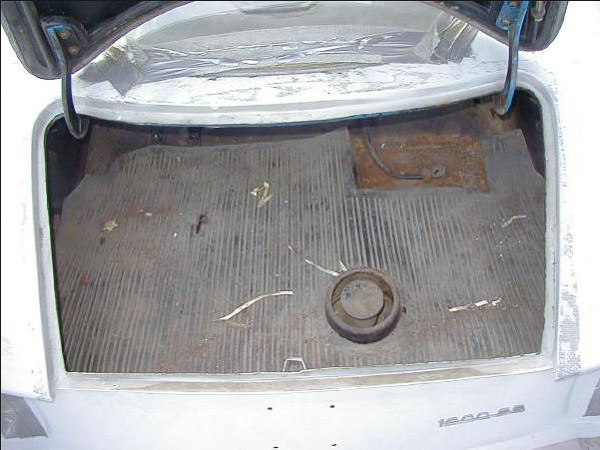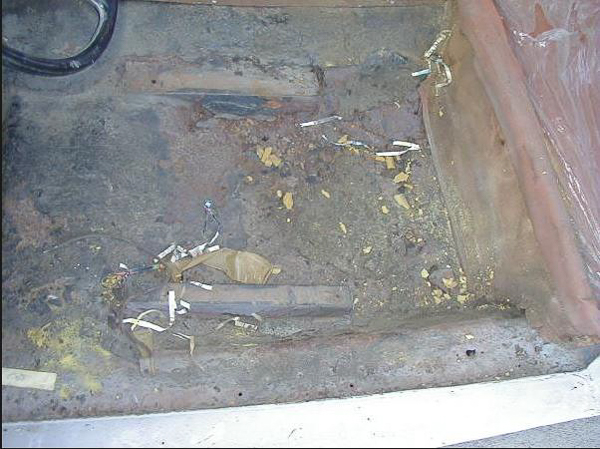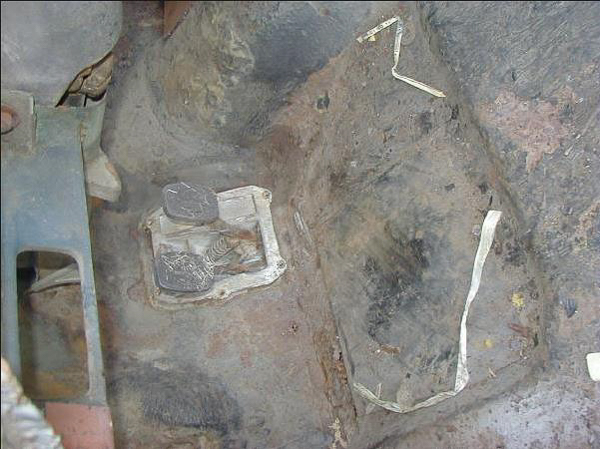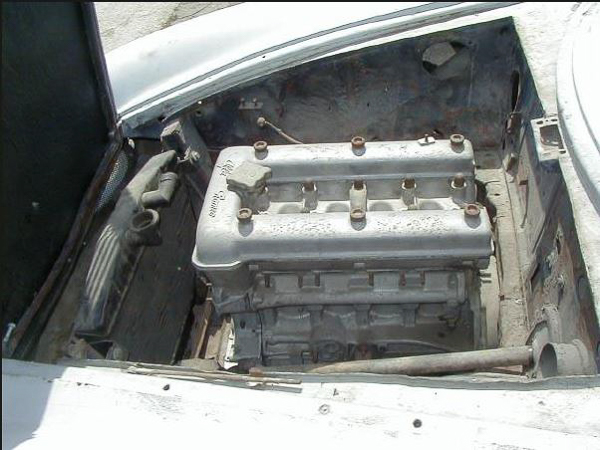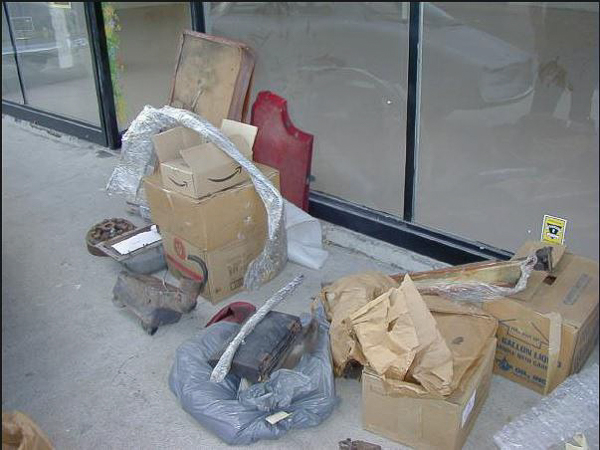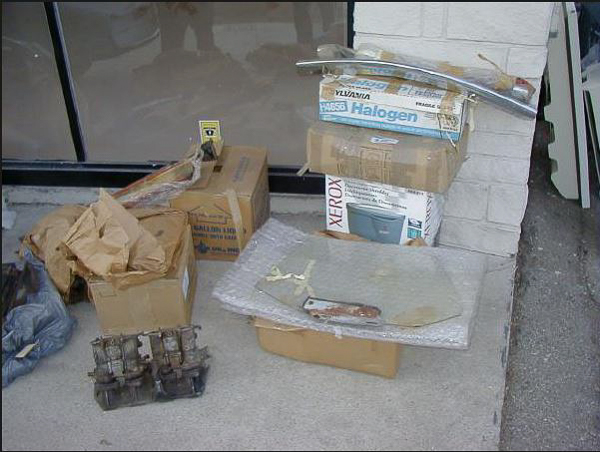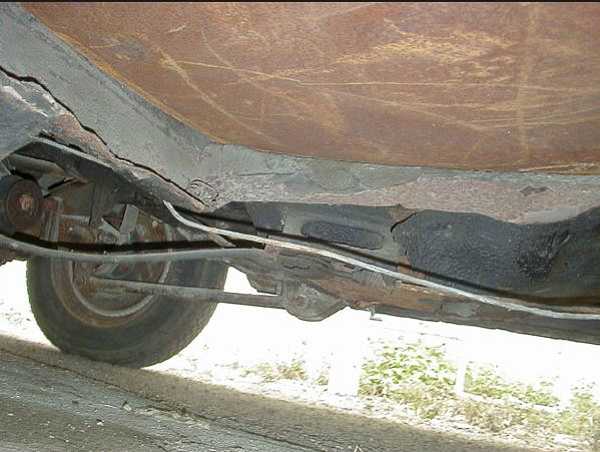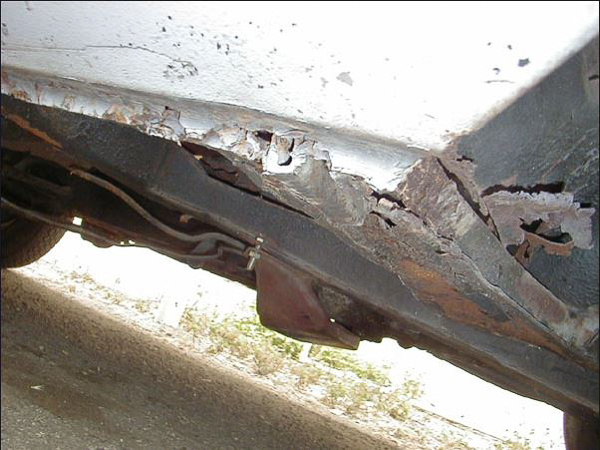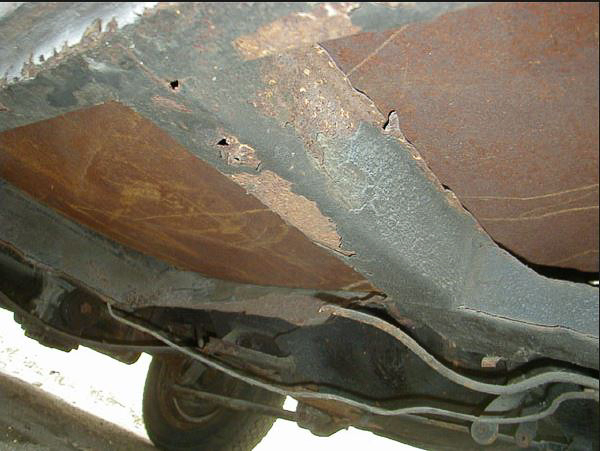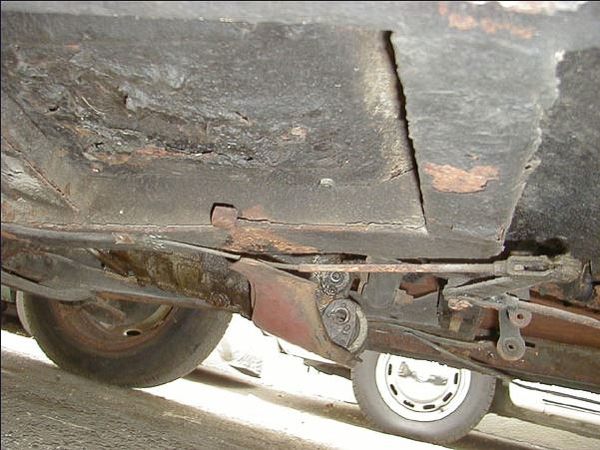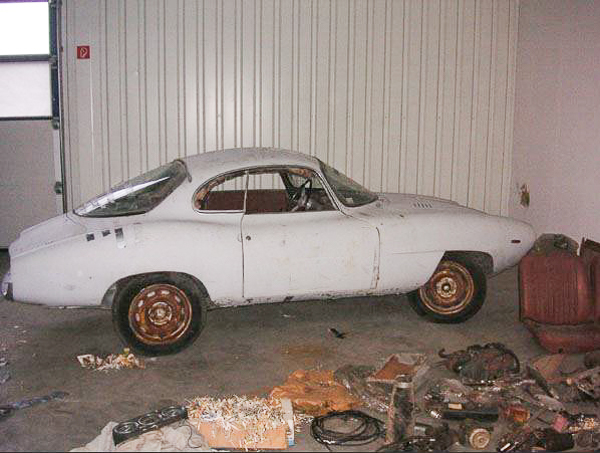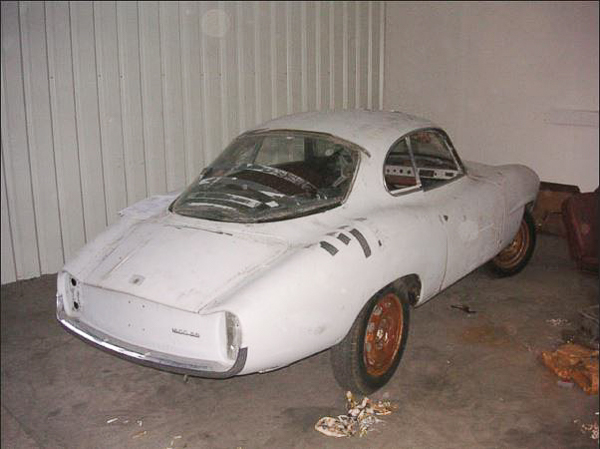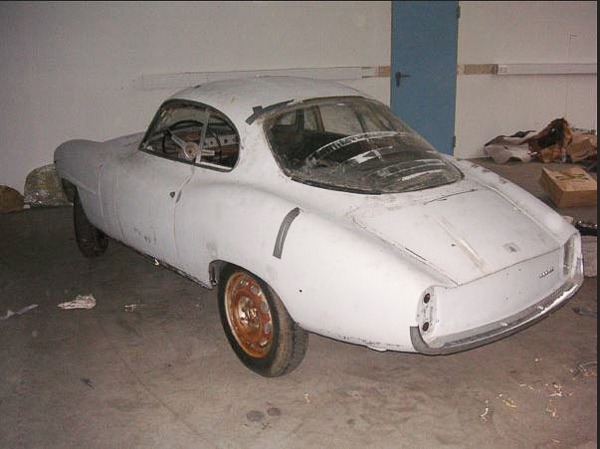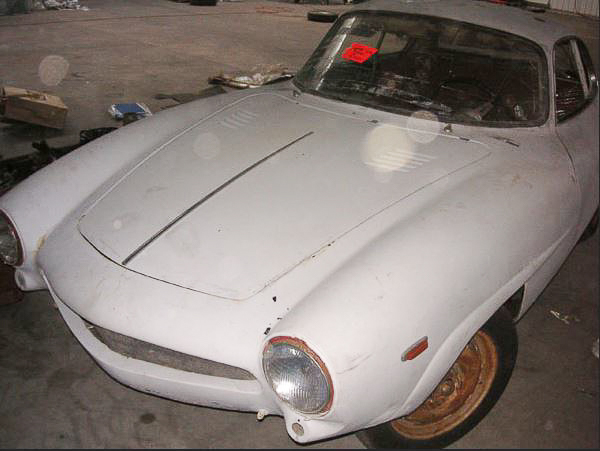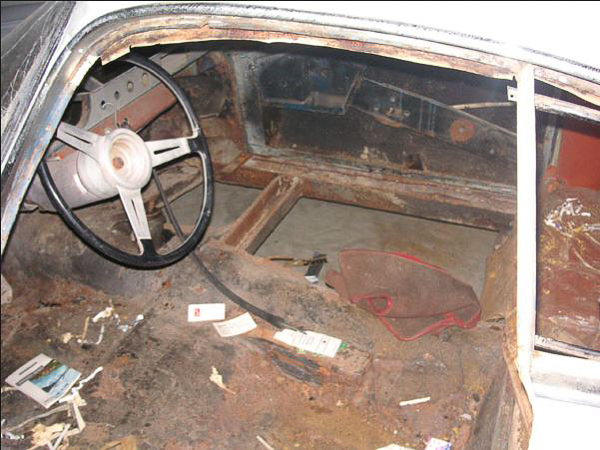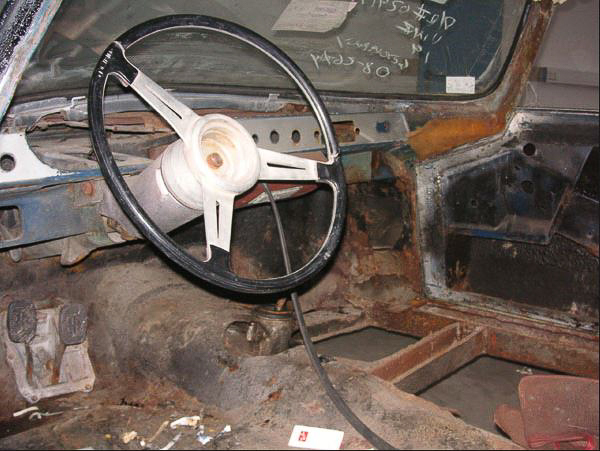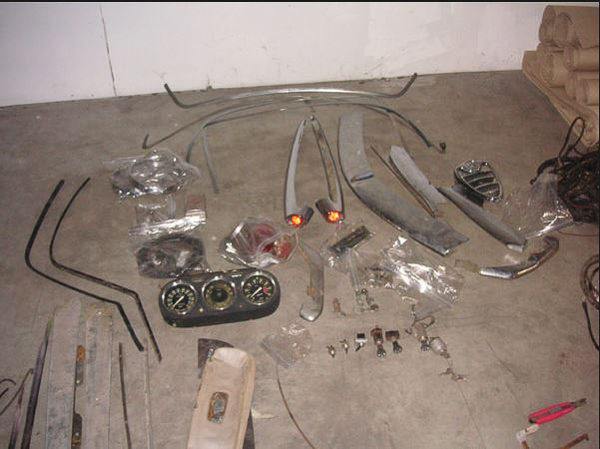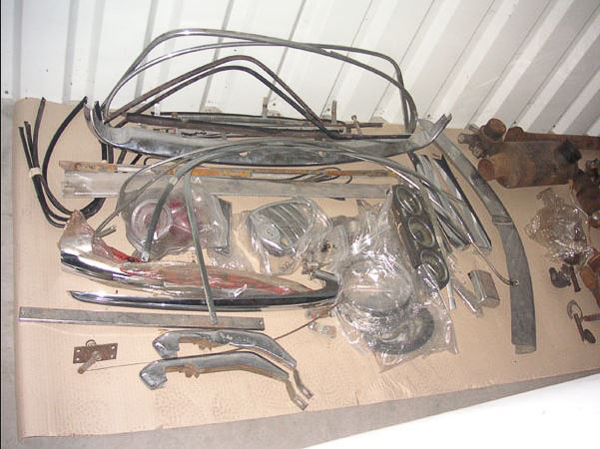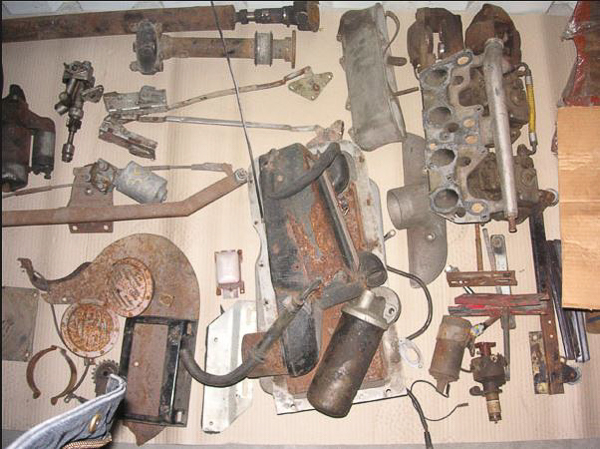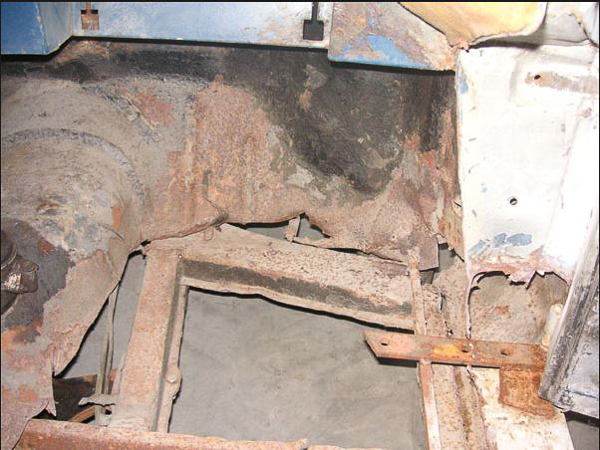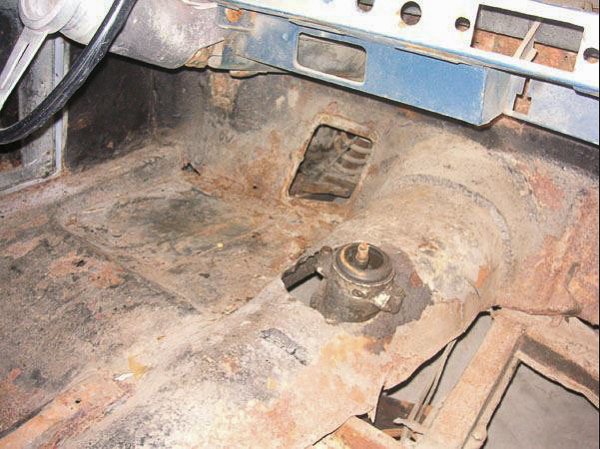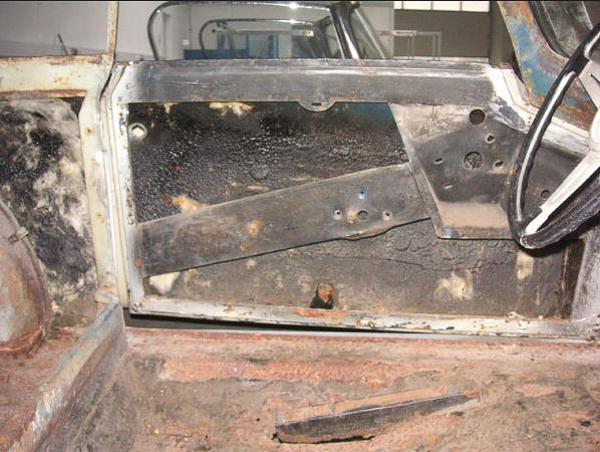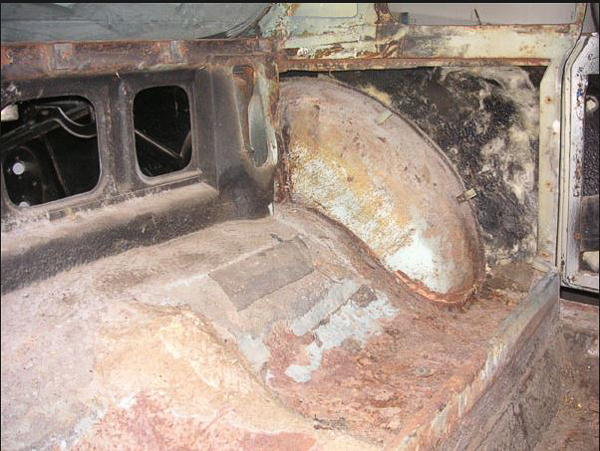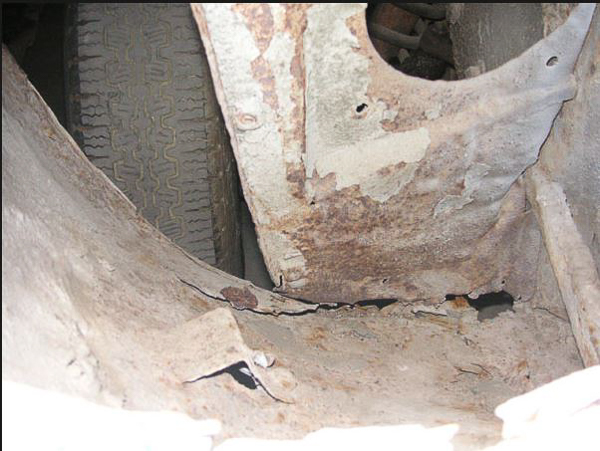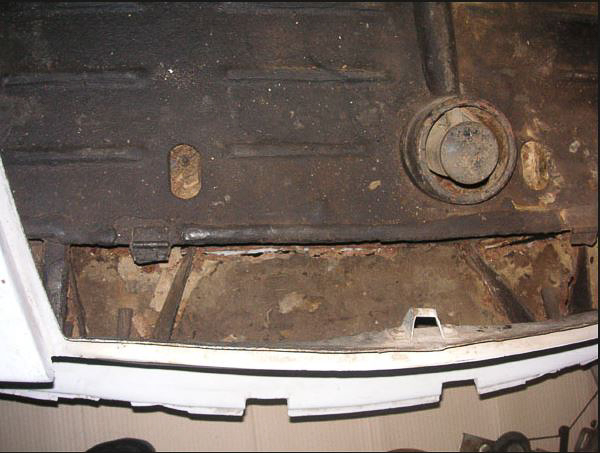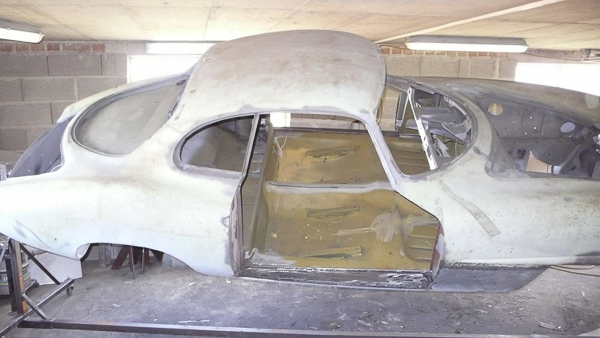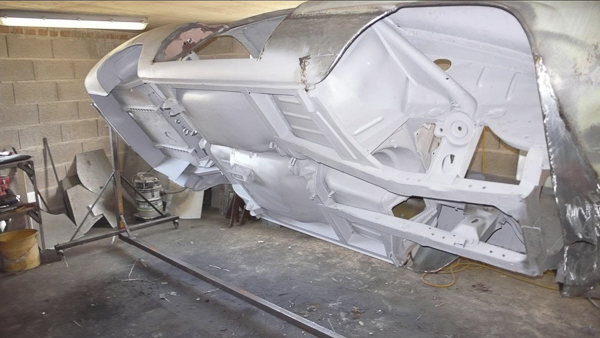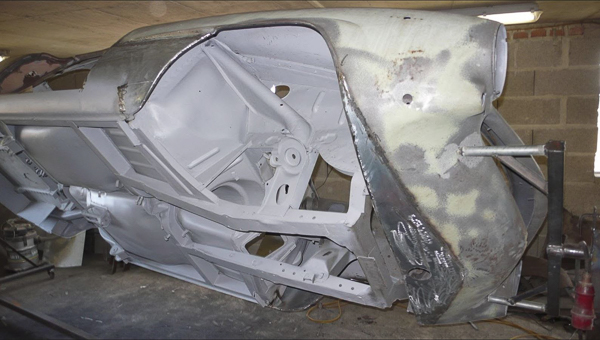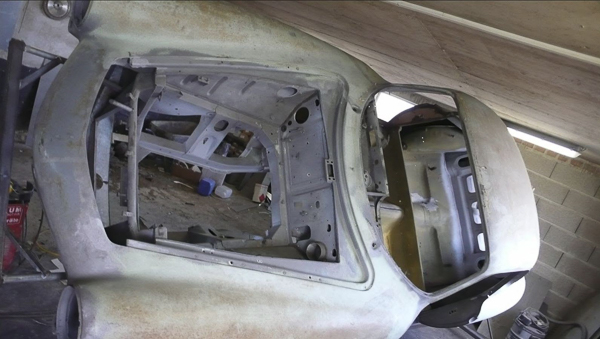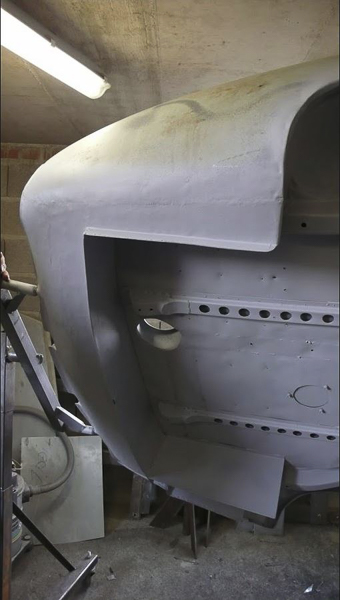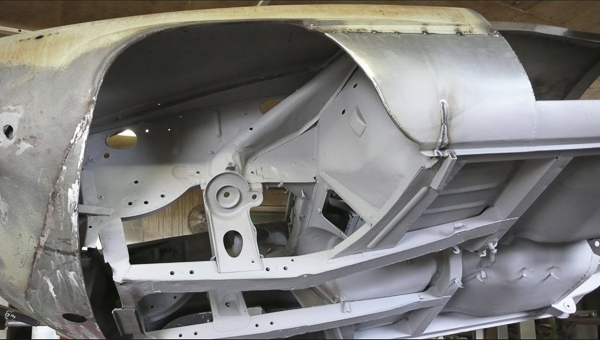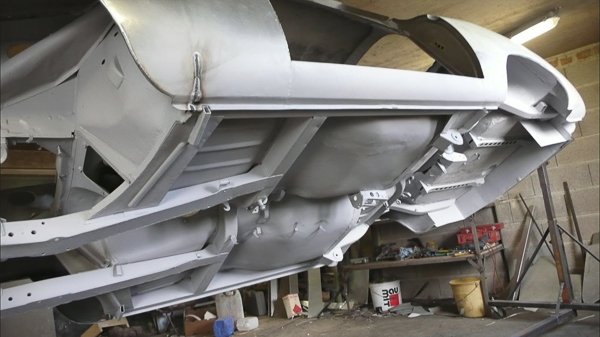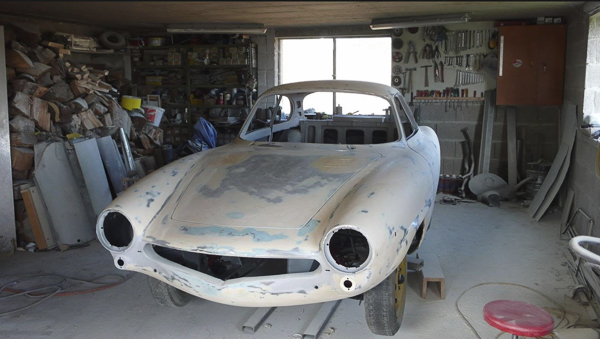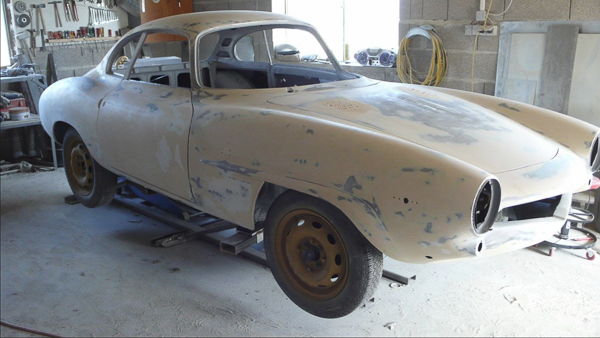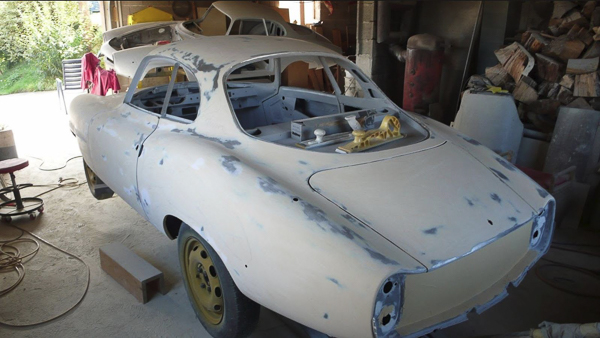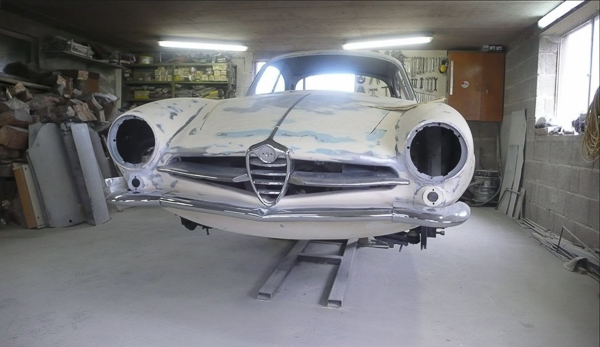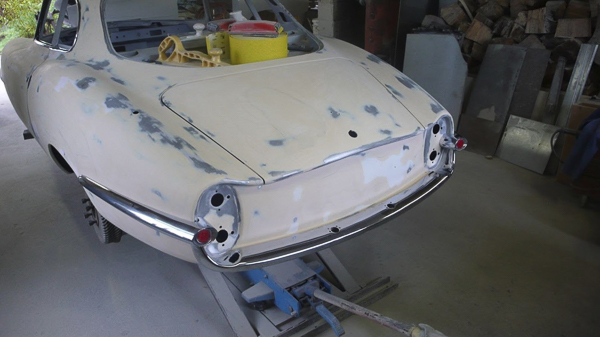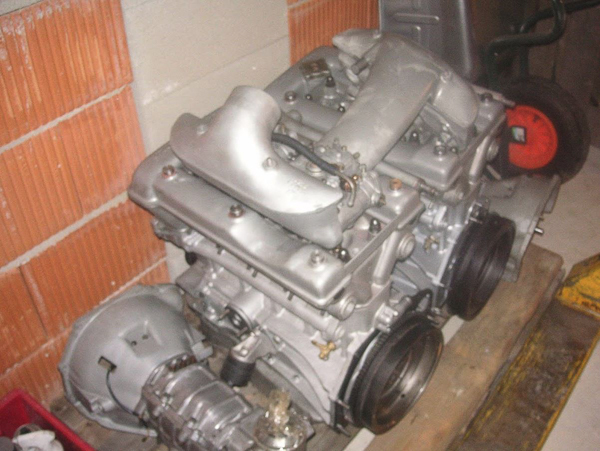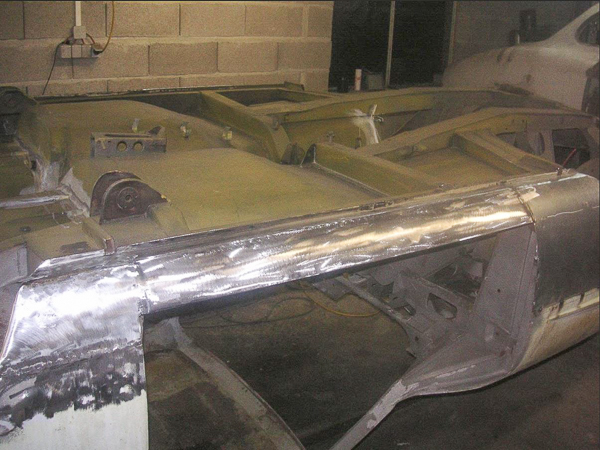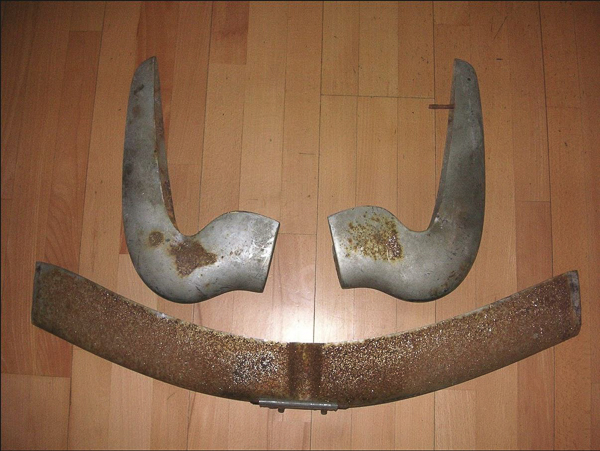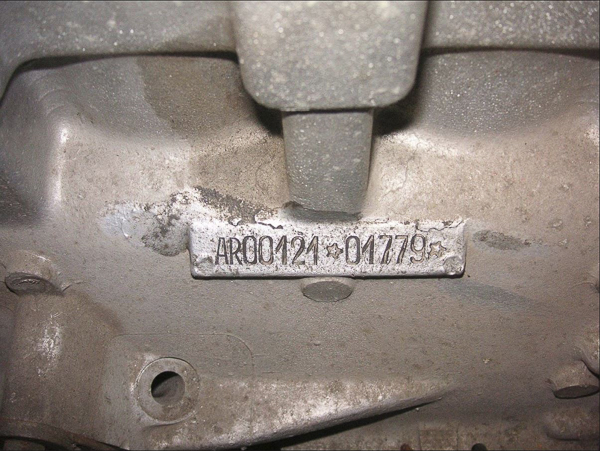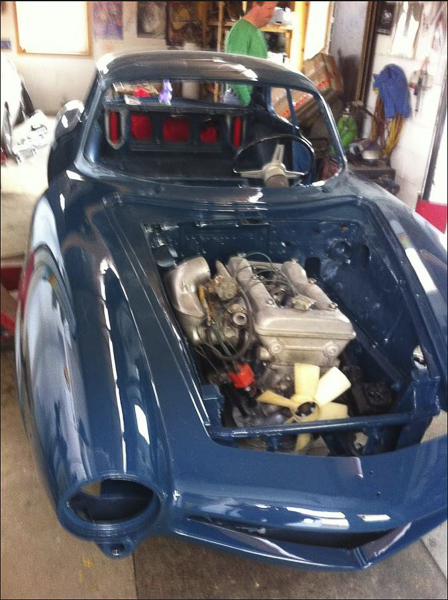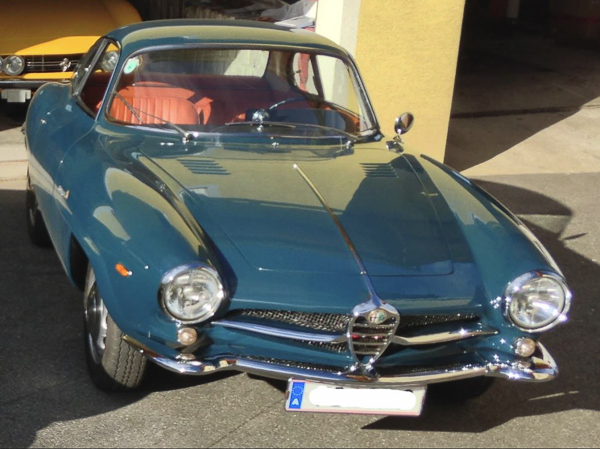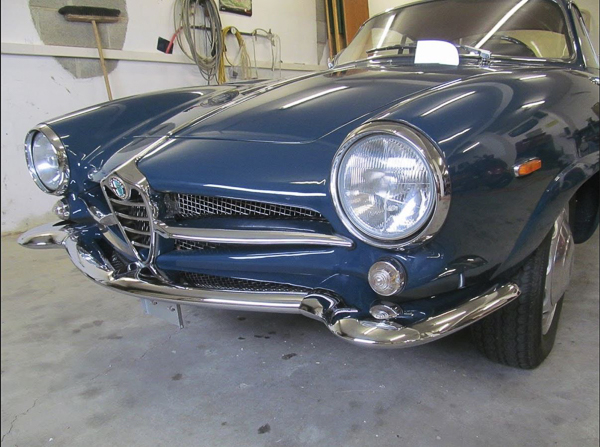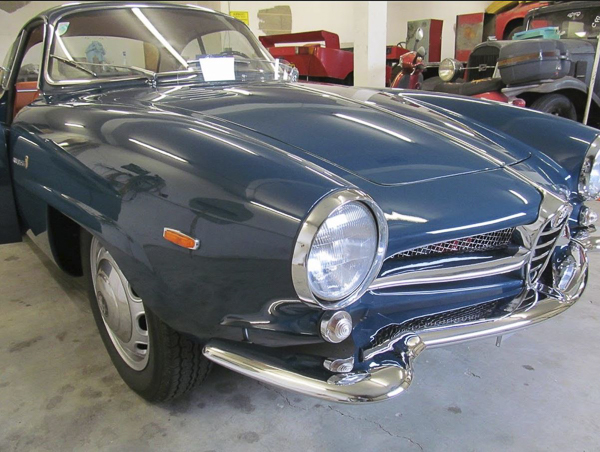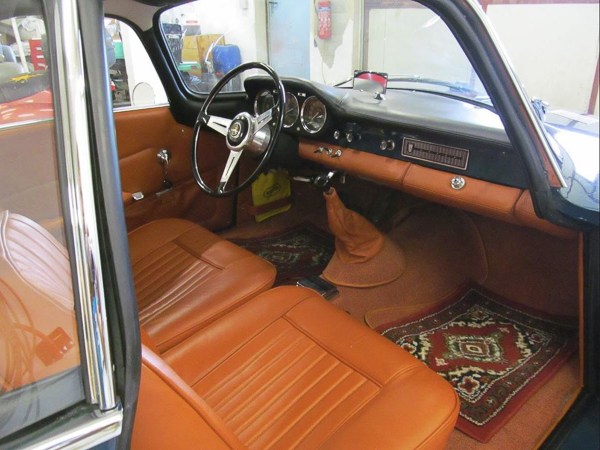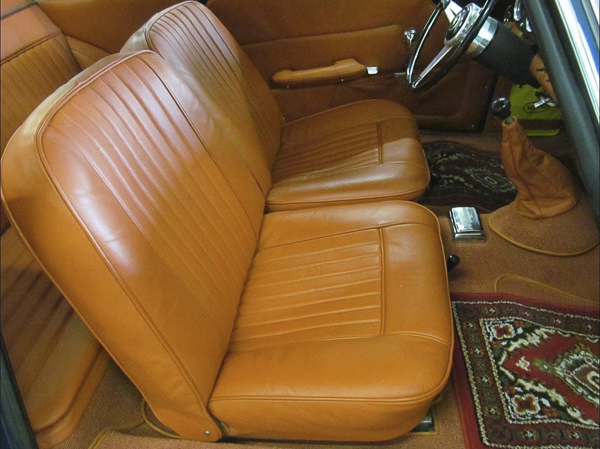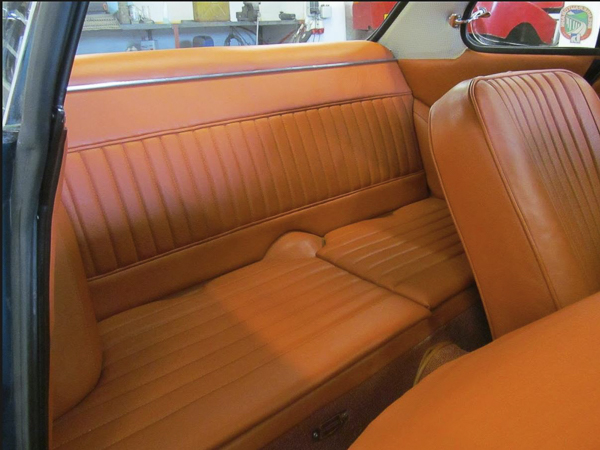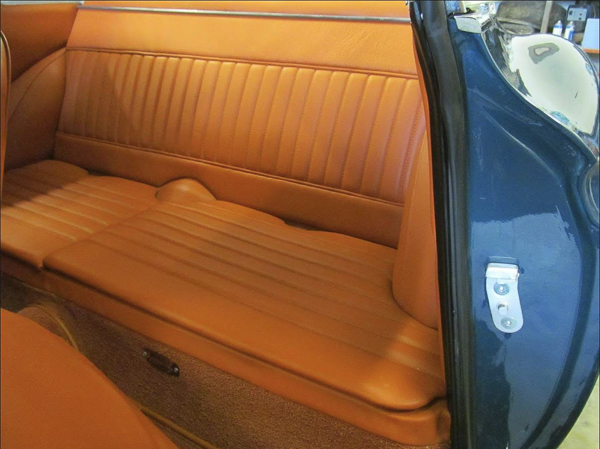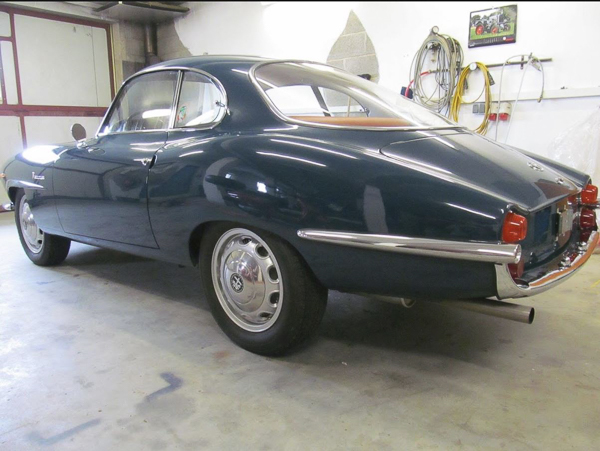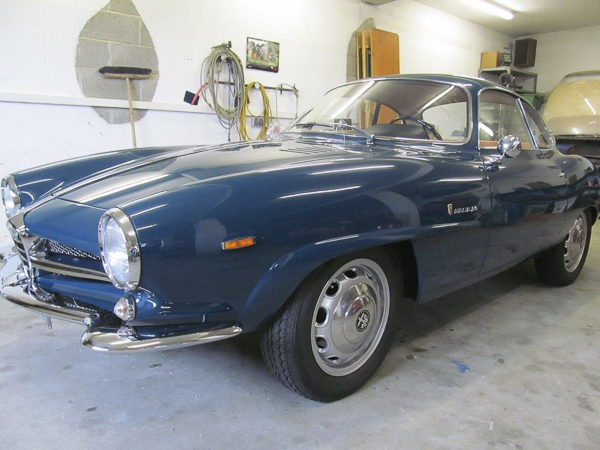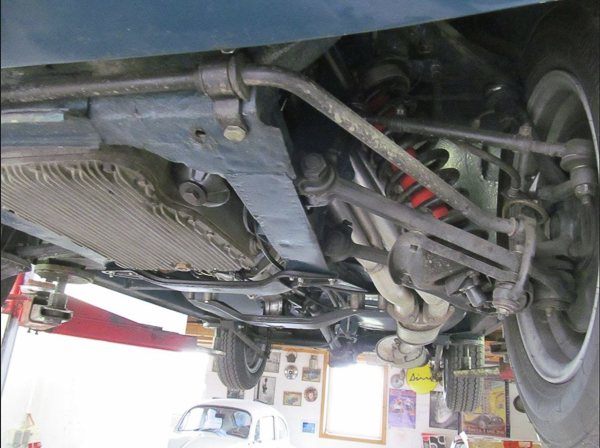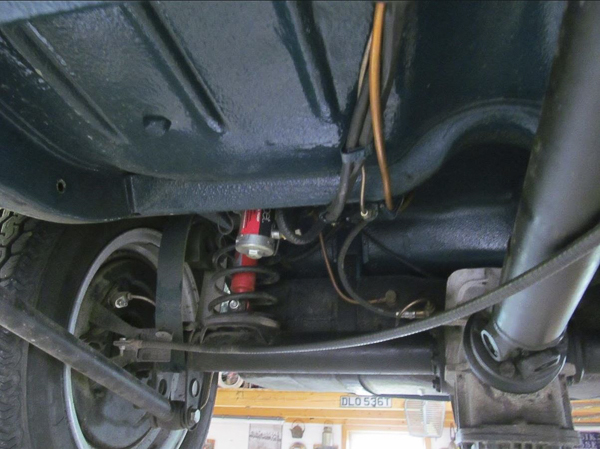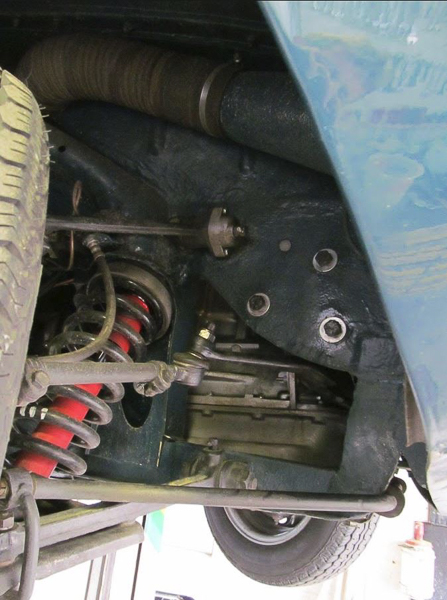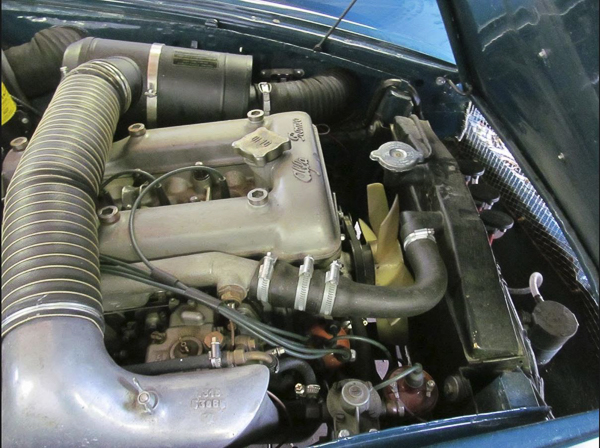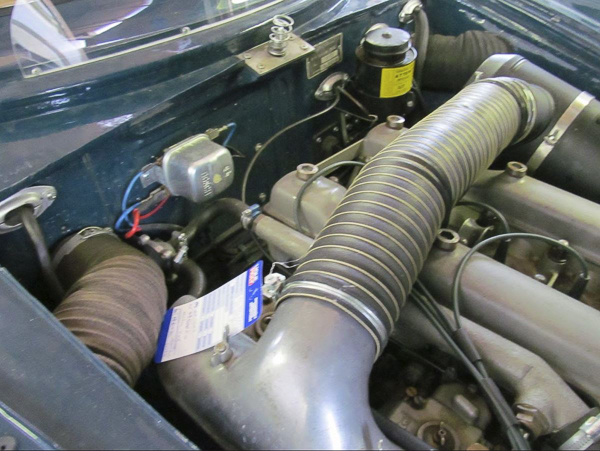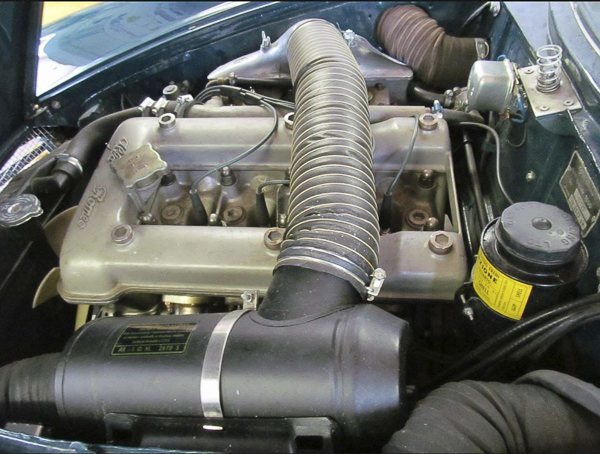 UPDATE June 20,2016:
Austrian registration
Chassis # AR381302
Engine # AR00121.01779
- High quality restoration
- Very attractive 1600 version
- Rare model <;> According to the Centro Storico Alfa Romeo, this Giulia Sprint Speciale left the factory on September 14th, 1964 and was sold on January 26th, 1966 to Robert C. Schettig, of Ebensburg, Pennsylvania (United States). It was then directly purchased in the United States at a specialized dealership and sent to Austria where it was fully restored. Originally in a very sound condition, this car has kept a large portion of its original features, illustrated by an extensive photo folder containing each stage of the restoration process, from the dismantling, to the final assembly. The restoration was completed in 2013 and this beautiful Giulia SS has only covered 1500 km since.
The quality of the work is impeccable: body and interior, as well as mechanicals. The body number matches and the "Blu Bosforo AR339" color is as per the original shade, which goes perfectly with the car's brown leather interior. Its superb Bertone design and its high quality finish make this a true Grand Touring car. This Giulia SS is particularly attractive in this 1600 version, especially in such a condition. This is an opportunity to acquire a car with sporty mechanicals and a design by one of the greatest coachbuilders of the last century!
Estimation 100 000 - 150 000 € - See more at: http://www.artcurial.com/en/asp/fullCatalogue.asp?salelot=2929+++++129+&refno=10568237#sthash.65zaDtn5.dpuf