PREVIOUS OWNERS: UNKNOWN, AUCTION - FLORIDA 2015, KEITH MARTIN, (see details below)
HISTORY: UNKNOWN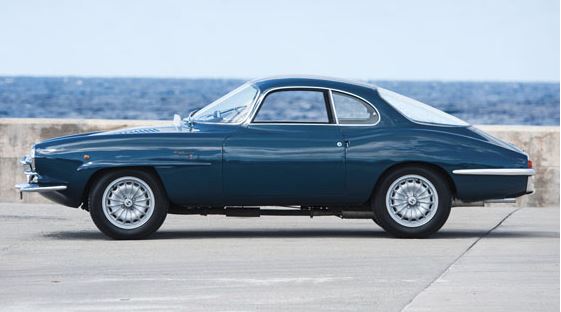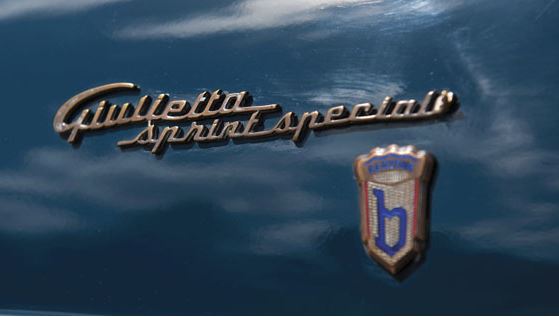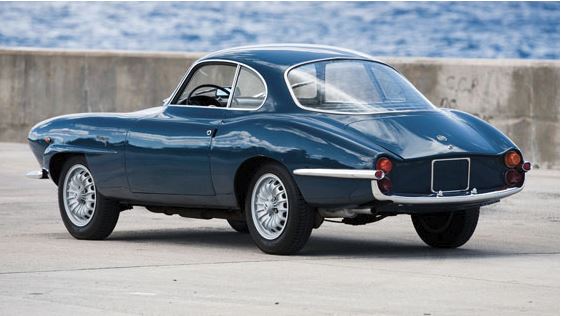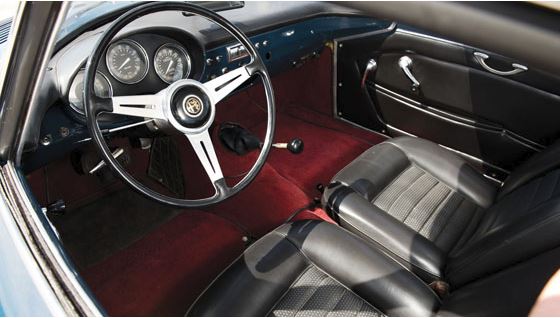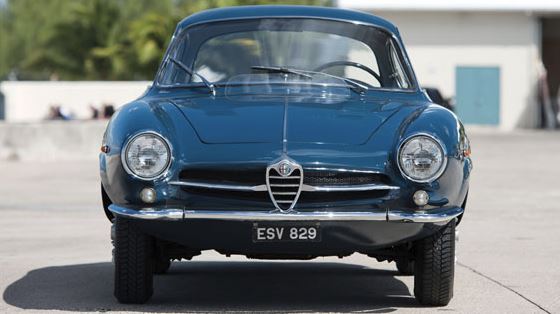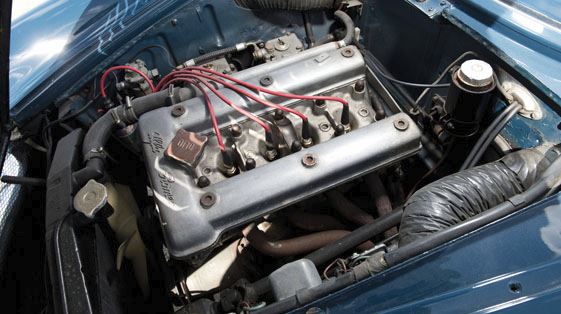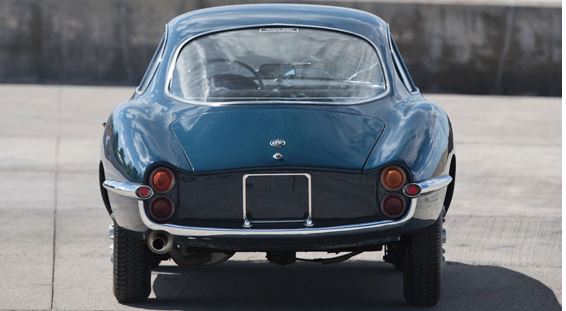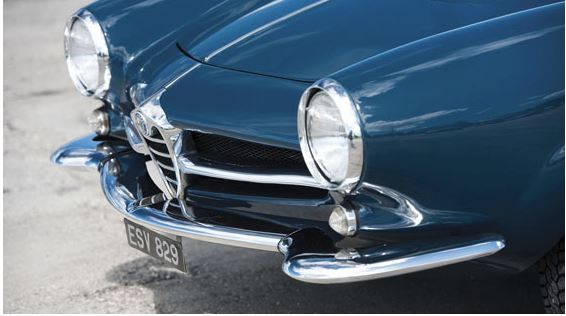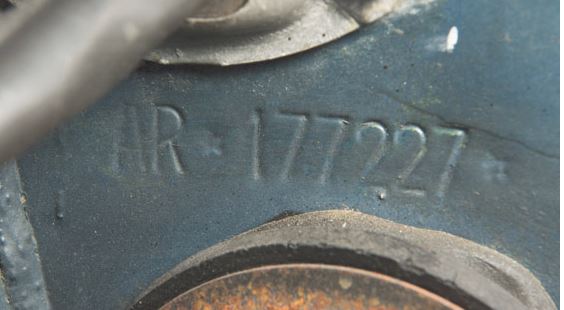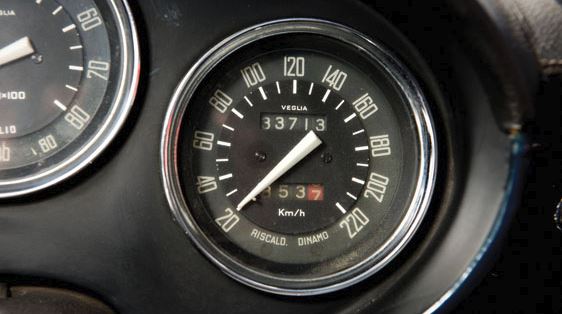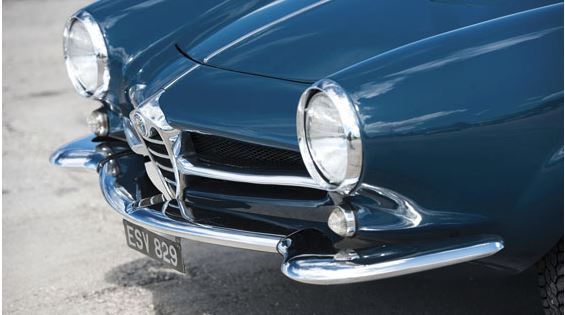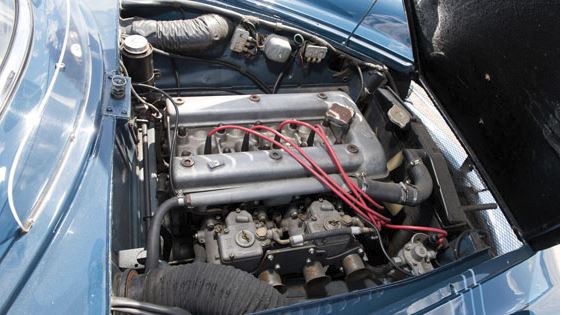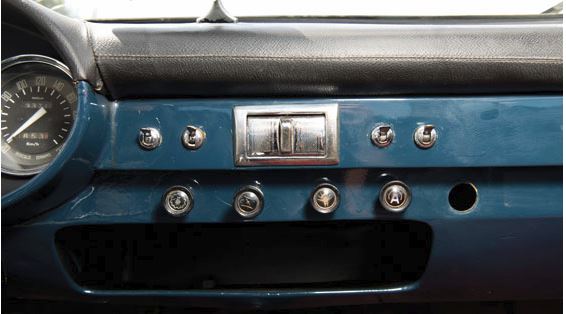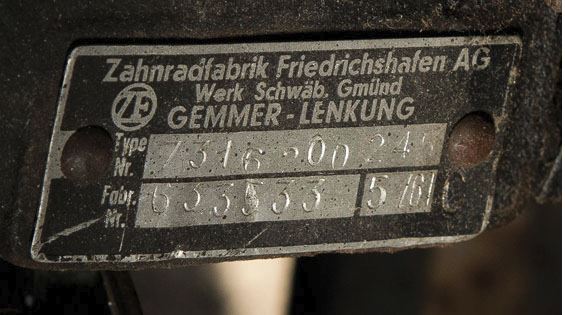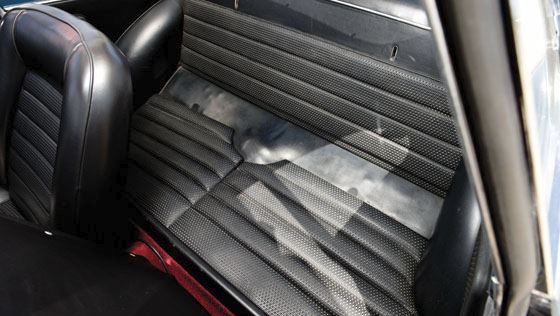 UPDATED JANUARY 2023 BRING-A-TRAILER, SELLER IS FANTASY JUNCTION
This 1961 Alfa Romeo Giulietta Sprint Speciale is one of approximately 1,400 examples produced and was completed on October 30, 1961. It was first sold in Milan, Italy, and spent time in the UK before it was moved to the Cayman Islands in the 1990s. The car was on display at the Cayman Motor Museum until 2015, at which time it was purchased by Keith Martin, founder and publisher of Sports Car Market. An ensuing recommissioning included rebuilding the twin-cam four to 1.4 liters, a freshening of the five-speed manual gearbox, and an overhaul of the braking system. The car was purchased by the current owner in 2020 and won a Certificato d'Oro at the 2021 Alfa Romeo Owner's Club convention. Finished in blue over gray and red upholstery, it is also equipped with Rugh springs, Bilstein shocks, three-shoe front drum brakes, dual Weber carburetors, chrome bumpers, a louvered aluminum hood, a plexiglass bug screen, 15″ Borrani steel wheels, and Talbot side-view mirrors. This Sprint Speciale is now offered on dealer consignment in Emeryville, California, with an instruction book, tools, a factory pole jack, an aftermarket scissor jack, fitted luggage, an Alfa Romeo Automobilismo Storico Centro Documentazione letter, refurbishment records, and a clean Colorado title in the name of the owner's LLC.
The Sprint Speciale was designed by Franco Scaglione at Bertone following low-drag bodywork experiments and the resulting Bertone Aerodynamica Technica concepts. This example was delivered from the factory in Bluette and features chrome bumpers, quarter panel side spears, push-button doors, fender-mounted Talbot mirrors, a plexiglass bug shield, Bertone fender badges, and an alloy hood with 13 louvers per side. A replacement windshield and seal were installed in 2021 along with a rear window seal, and the decklid was refinshed in 2020. A collection of Sekurit glass etchings can be seen in the gallery. Paint bubbles are noted on the back of the roof.
The 15″ Borrani steel wheels were added under current ownership and are mounted with Vredestein Sprint Classic tires and chrome hubcaps that were installed in April 2020. A matching spare wheel and tire are fitted in the trunk along with a factory pole jack. The suspension features Rugh springs and Bilstein shocks at all four corners. Stopping power is provided by four-wheel finned drums with a three-shoe front setup. The brakes were overhauled with replacement bearings, hoses, and a rebuild of the wheel cylinders in 2016, and a replacement brake master cylinder was installed in May 2020.
The cockpit features low-back bucket seats trimmed in red and gray upholstery as well as matching two-tone door panels. Gray carpets line the floors, and equipment includes a dash-mounted rearview mirror and a heater. A set of leather fitted luggage is stowed behind the front seats. An ivory-color vinyl headliner and a black dash pad were installed in 2021, and the window cranks, dashboard ashtray, and chrome dash hardware were re-plated in February 2022.
The three-spoke steering wheel frames Veglia instrumentation including a 220-km/h speedometer, an 8k-rpm tachometer, and gauges for fuel level, coolant temperature, oil pressure, and oil temperature. The five-digit odometer shows 40k kilometers (~25k miles). Total mileage is unknown.
The twin-cam inline-four was reportedly rebuilt in the 2010s with work including an overbore by Jon Norman to 1.4 liters, the installation of Pittatore camshafts, and balancing of rotating parts. Additional equipment includes twin Weber 40DCOE2 carburetors, a FISPA air cleaner housing, and a stainless steel battery tray. Replacement engine bay decals were installed under current ownership, and an oil change was performed in July 2022.
Power is sent to the rear wheels via a five-speed manual transmission that was rebuilt in the 2010s with new bearings, seals, and synchros.
The Alfa Romeo Automobilismo Storico Centro Documentazione letter shows a build date of October 30, 1961, and delivery to Milan, Italy, as well as the original paint color.