PREVIOUS OWNERS: UNKNOWN
HISTORY: (From Classis Investments website)
Year: 1960
Mileage: 48,652Color: Red/Tan
Engine: 1300cc I-4
Transmisson: 4-speed manual
Production Numbers: 539
A very desirable Giulietta Sprint Veloce that came out of a long-term California ownership, this car is an excellent example to restore. With a very dry and straight body, the previous owner began a restoration with new paint (correct Alfa Red), upholstery and a rebuild of the engine. The original engine block is unavailable but original Veloce parts were paired with a Normale block to complete the project. This vehicle comes with a non-matching Veloce engine block which has been identified as having been produced in 1960. The 4-speed gearbox is present along with the fuel tank, wiring harness and gauges. Carpets, radio, driveshaft, head/tail lamps and front bumper are not present, although we have an in-house supply of many of these items.
One of only 539 cars produced in 1960, this late 750E was originally sold in Padua, Italy, before making its way to the States. A well preserved example, these cars are extremely rare now with an estimated 150 Sprint Veloce cars remaining… or roughly %5 of 3,058 cars EVER produced!
With many original parts included, this is the ideal restoration candidate for the discerning Alfa enthusiast. Classic looks, proven racing heritage and a steadily appreciating value make the Giulietta Sprint Veloce one of the most sought-after vehicles on the market today. An extremely rare car, this is not one to be missed. Originally outperforming the higher displacement Porsche 356′s in Mille Miglia, the Giulietta Sprint Veloce is not only remarkably beautiful but an ultra rare and pedigreed classic… NOT an underdog!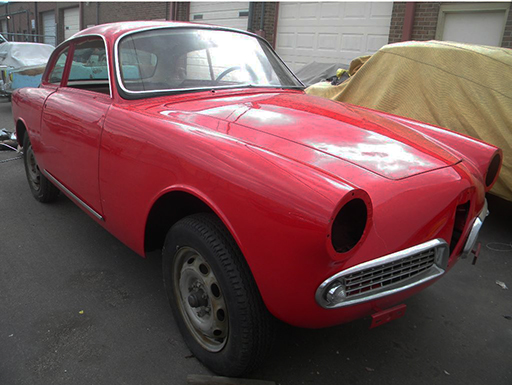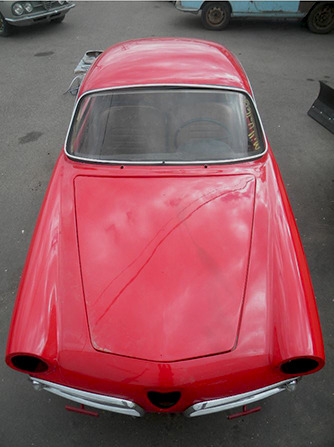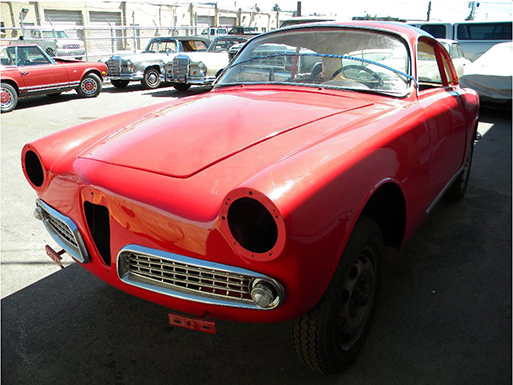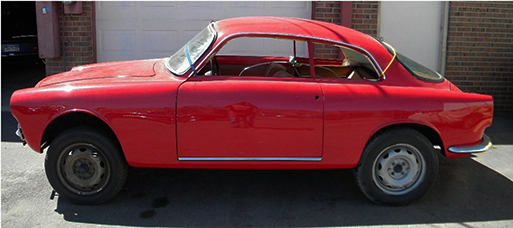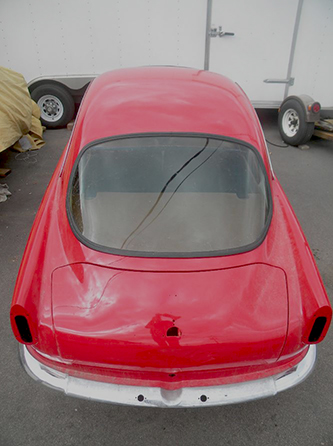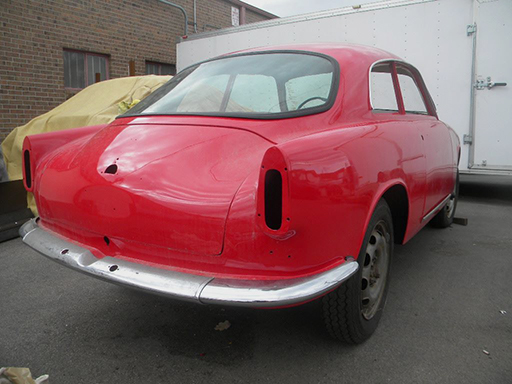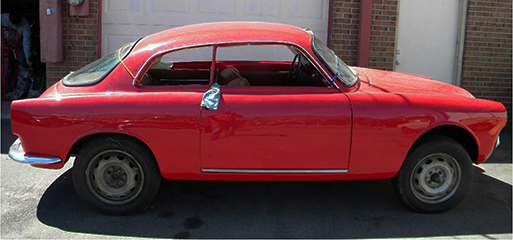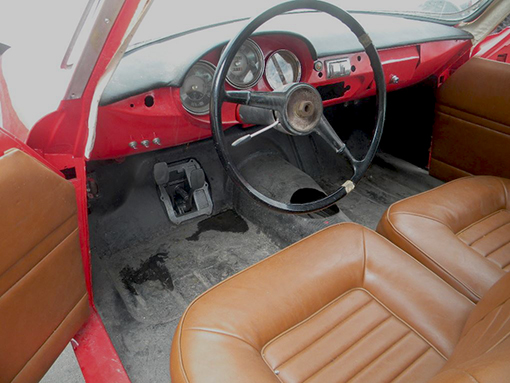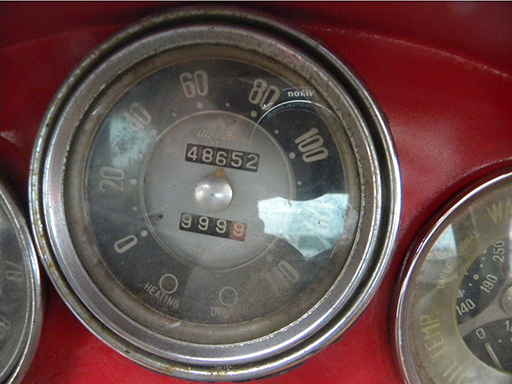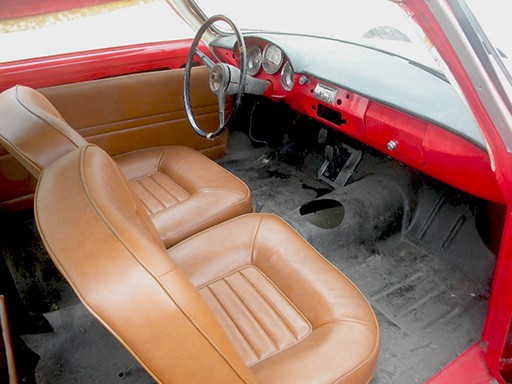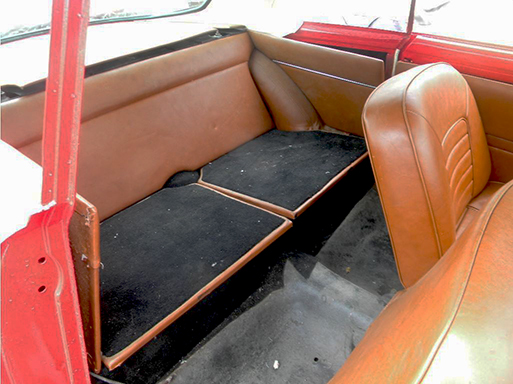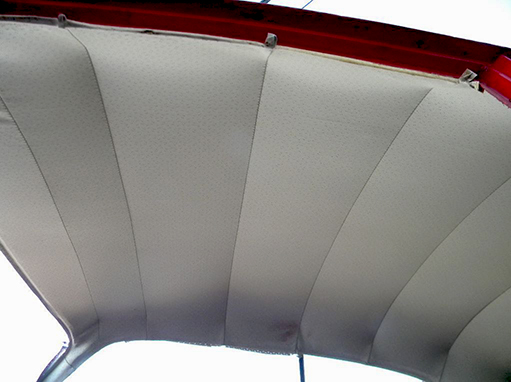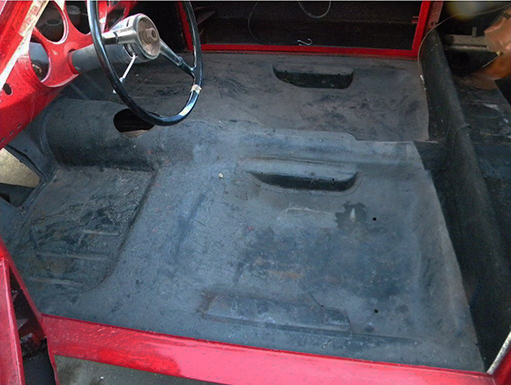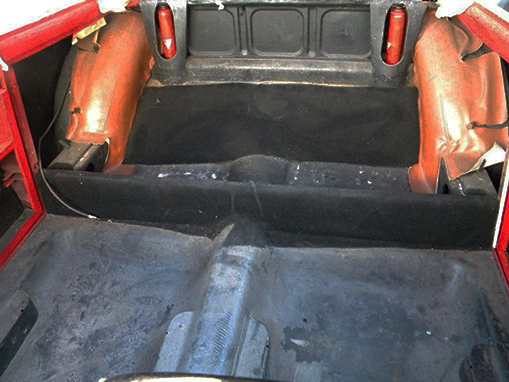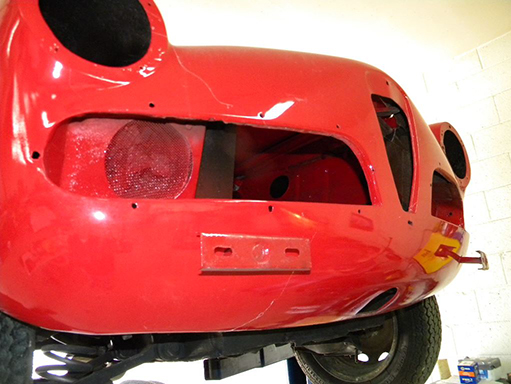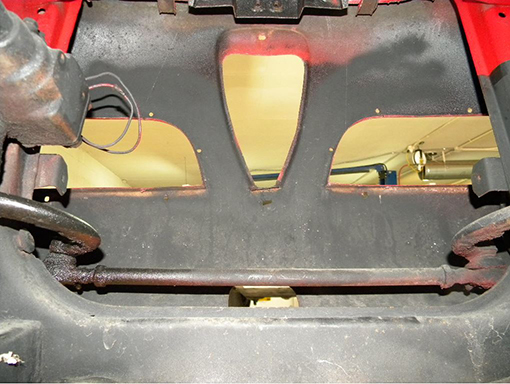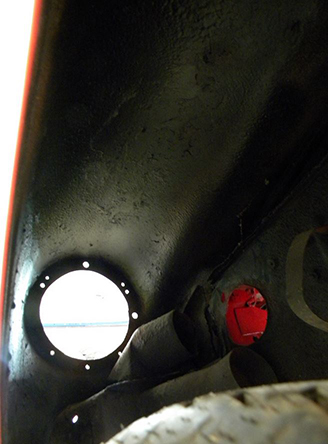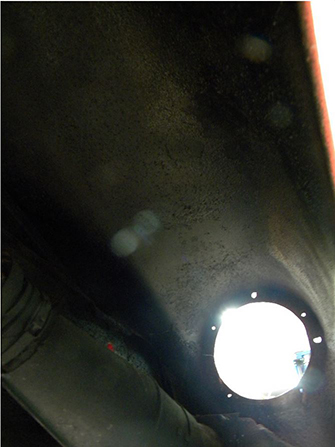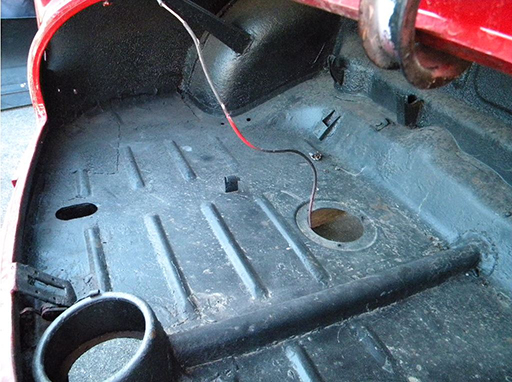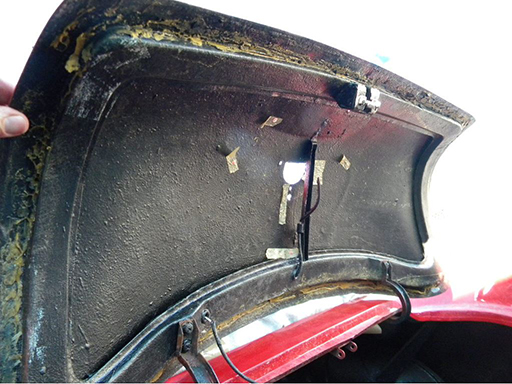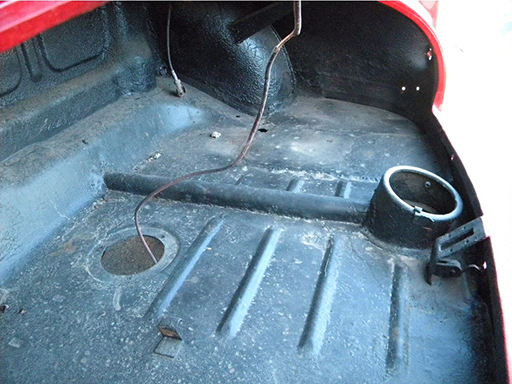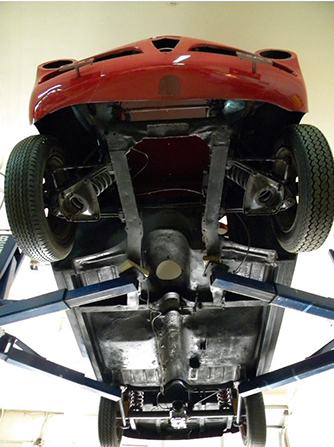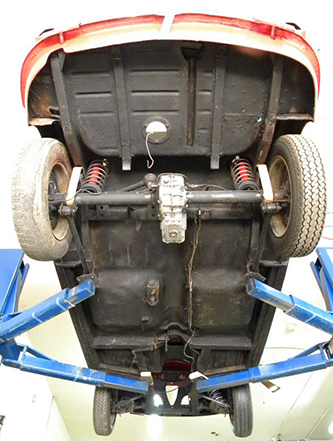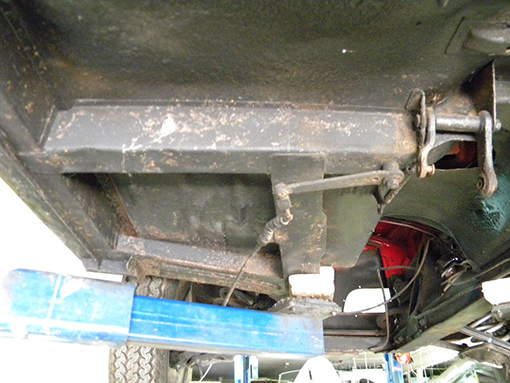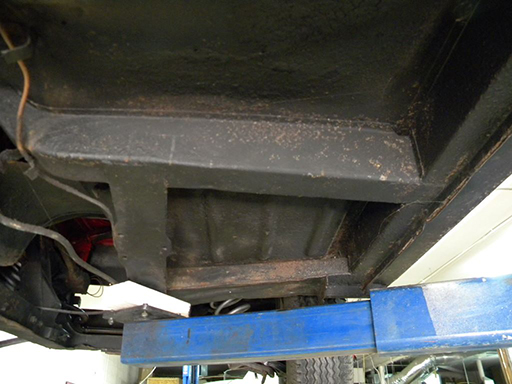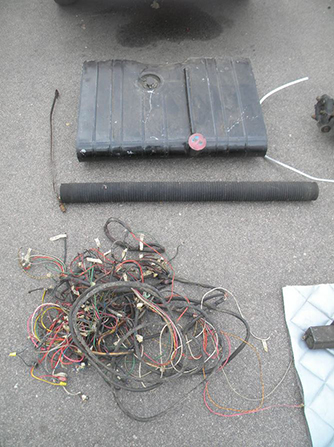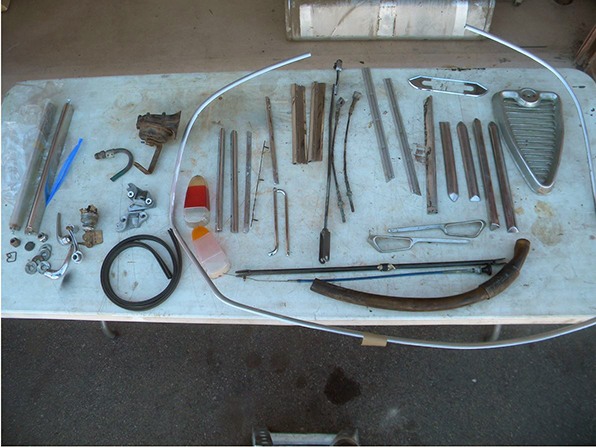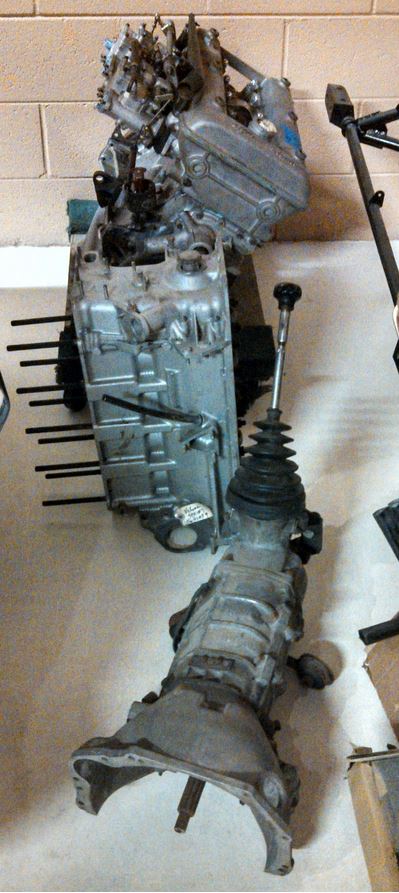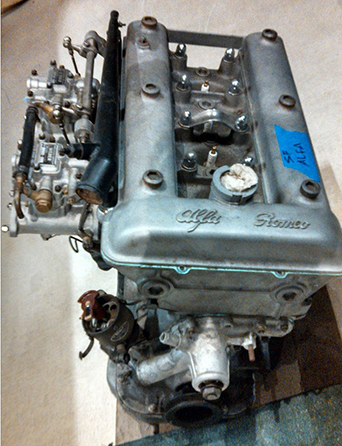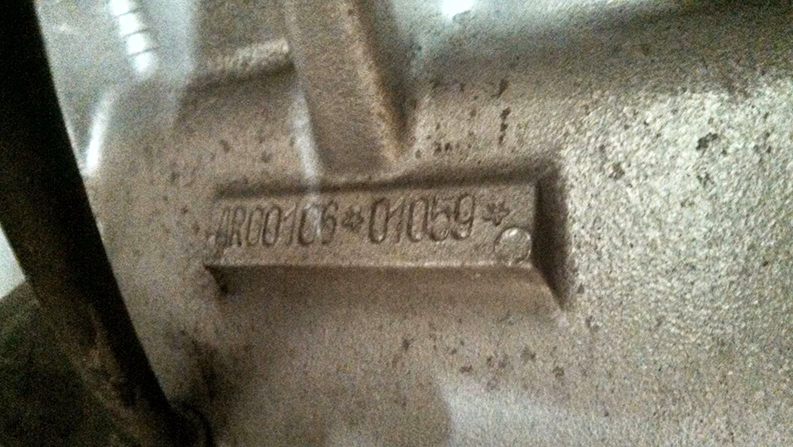 UPDATE: (found in a websearch this information)
1960 Alfa Romeo Sprint Veloce Description
1960 Alfa Romeo Sprint Veloce
I bought this from a professional restoration shop a few years ago, hey specialized in high-end vintage exotic cars, he information I have listed came from them at the time I purchased it.Their dialogue wasvery straight forwar, he car is very straight and did not need metal repair and had been painted for restorationa fewyears before they bought it but not to the levelof a high quality restoration.
My intention at the time was to complete it as a driver (the values were lower), ut found that driving my Sprint Normale of the same vintage was perfectly enjoyable so I held off on this car to restore it properly later. I have my hands full with the restoration of a couple other cars (early Porsches) and don't want this car just sitting around, 'd hate for something to happen to it, t's too valuable.
Thank you for looking the pictures pretty much tell the story but message me with any questions and I'll answer them to the best of my ability. This is a five day no reserve auction, f you need to inspect it for any reason or have an agent that can, t must be done prior to the auction closing. I don't know why lately but there have been a few auctions of friends where someone won the auction and then said 'oh, like to take a look at it and make sure it's alright'. A non-refundable $2000 deposit is due within 24 hours through Paypal and full payment is due within 4 days from the closing time of the auction. Until the car is paid for in full no one will come and see the car, gain if you would like to see it prior I am at your disposal. I reserve the right to end the auction at any time but I don't have a 'Buy it Now' price. The car will be fully prepared for shipping should it not be sold locally.
From the Restoration Shop:
A very desirable Giulietta Sprint Veloce that came out of a long-term California ownership, his car is an excellent example to restore. With an excellent, ery dry and straight body, he previous owner began a restoration with new paint (correct Alfa Red), pholstery and a rebuild of the engine. Original Veloce parts were paired with a Normale block to complete the project.This vehicle comes with a Veloce engine block which has been identified as having been produced in 1960. The 4-speed gearbox is present along with the fuel tank, iring harness and gauges. Missing parts include: airbox and intake, enerator and v-regulator, riveshaft, ead/tail lamps, ne quarter window, ne roll-up (windsheild and rear glass are present and in excellent shape with new rubber and trim) and front bumper, ome trim and the trunk handle.
One of only 539 cars produced in 1960, his late 750E was originally sold in Padua, taly, efore making its way to the States. A well preserved example, hese cars are extremely rare now with an estimated 150 Sprint Veloce cars remaining… or roughly %5 of 3,058 cars EVER produced!
With many original parts included, his is the ideal restoration candidate for the discerning Alfa enthusiast. Classic looks, roven racing heritage and a steadily appreciating value make the Giulietta Sprint Veloce one of the most sought-after vehicles on the market today.An extremely rare car, his is not one to be missed. Originally outperforming the higher displacement Porsche 356′s in Mille Miglia, he Giulietta Sprint Veloce is not only remarkably beautiful but an ultra rare and pedigreed classic.
This car was verified in Italy and is in the Nat'l Veloce Registry