PREVIOUS OWNERS: UNKNOWN
HISTORY: (Craigslist ad) 3/5/2014
I have a 1959 Alfa Romeo Giulietta Sprint Veloce that has sat 30 years

car was involved in accident in 1983 and parked in garage waiting for repairs that never came about. a few years ago it went outside though and covered. so far all I have done is free brakes to make a roller soaking spark plugs

drivetrain is all there .. manual trans car

all glass is there and good shape except for the damged driver door

interior seem all complete as well

it is missing bumpers /grills though

the car is pretty solid for the age. there is rust though in trunk on battery box side rest of the pans seem very solid and pan is not damaged from accident. driver door is dented and may be fixable rocker is dent in as well , but not into floorm nose cone was dented as well

not very many of these produced or left
great project for an alfisti or car collector

I will post pics later today or this eve
car was on a lift last night and lighting was bad

I have a clean old school pink slip for the car and a few of the last reg slips both California blue plates

AlfaBB 3//2014

posting up for sale a 1959 Giulietta sprint veloce resto project AR 1493E07987
this is a garage find car that sat since 1982 83 ... it is dirty and I want to clean but everyone is asking that I do not.
this was a running driving car when driven into garage in 1982 - 83
owner was involved in accident and car was parked till he could afford to repair majority of the time was inside , but later parked outside with a cover
car spun and hit a fence post
damage to front cone and driver door/rocker
nose cone is dented but not into core support /structure
same with door...dented up to window channel and rocker is just outer panel and not into floor or frame/brace structure looks a lot worse than it is
it is missing front chrome.. due to accident rear bumper has ornamental stainless tee's ?
car is pretty solid for age
there is rust in trunk on battery box side of pan , and under braces and on that back section of frame rail
also on bottom edge of back hatch
rest of trunk solid
rest of floors are all solid
interior appears complete
headliner is complete and not hanging
seats were redone at the time of accident .. pass seat was actually in a plastic bag
carpets were falling apart and removed on pass side
package shelf boards there / carpet faded
missing driver door panel
dash is intact with gauges / Motorola radio etc.
all glass is there and look good , again except the driver door
after checking numbers it appears the orig motor was replaced with a 1600
engine number is AR00112 -01311
it is all complete and it is clean
has dual webers
I did find box with orig air cleaner and aluminum air box
brakes were locked and are now free rolling
wheels are steel 15"
tires are severely dry rotted but hold air
I have a clean old school California pink slip / title
also a few of the registrations
for some reason he had to change black plates for the blue /yellow in 81
both are on car
the rains are supposed to stop here today and hopefully can roll it outside for some pics post pics later
asking $12,500
located in Scotts Valley, California . 95066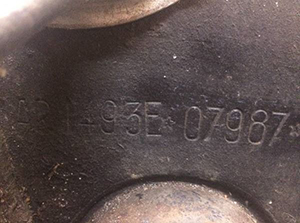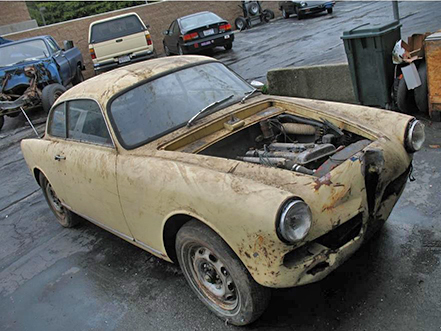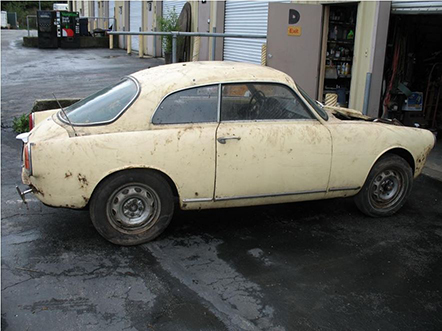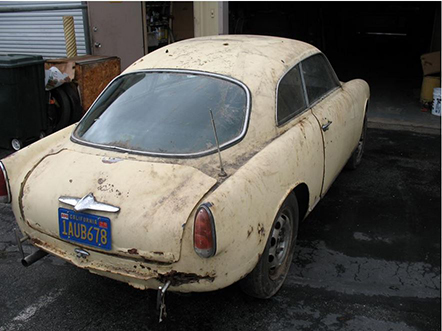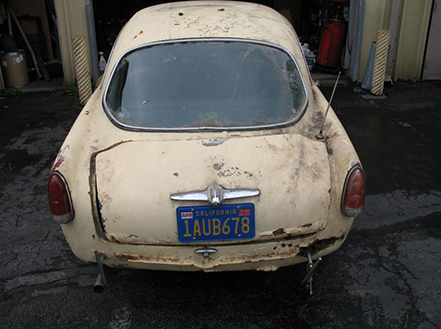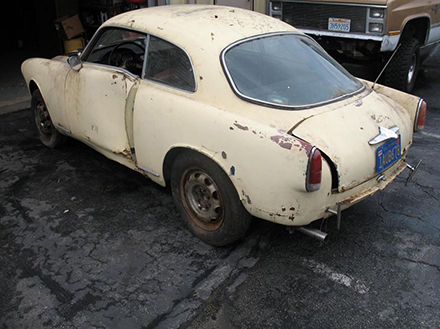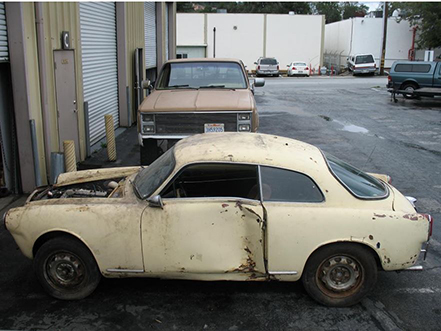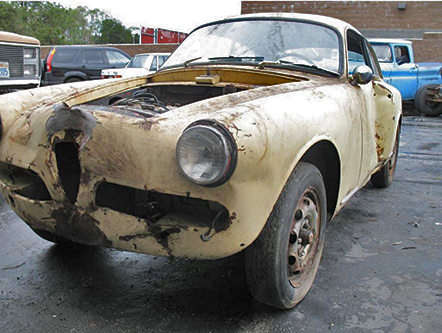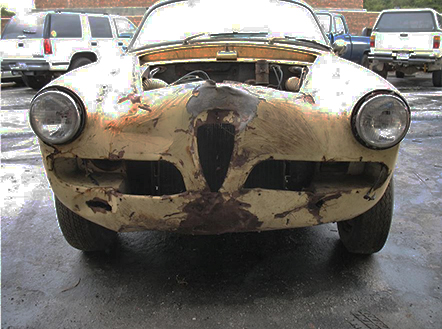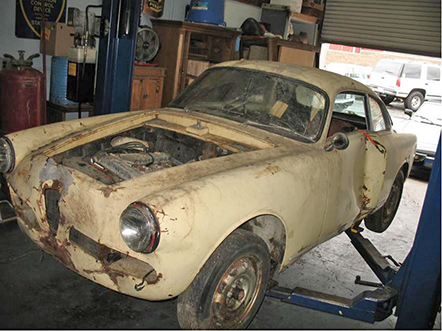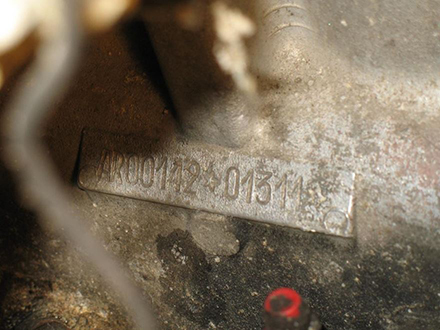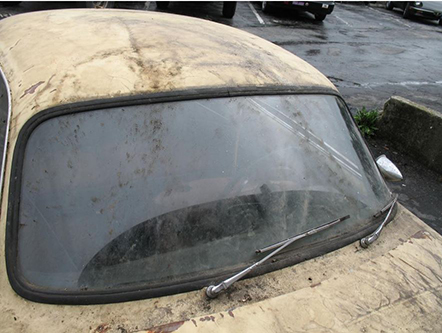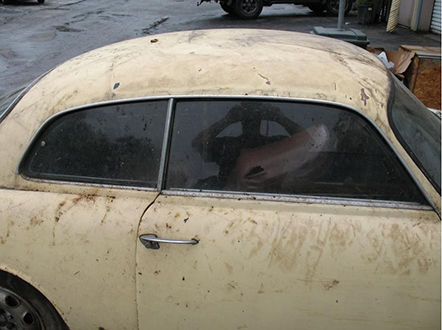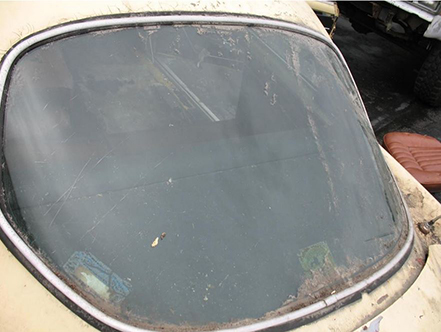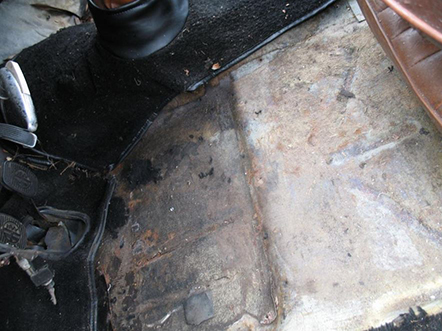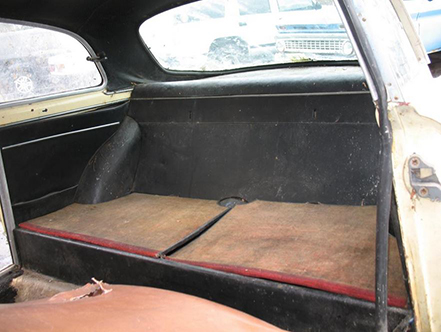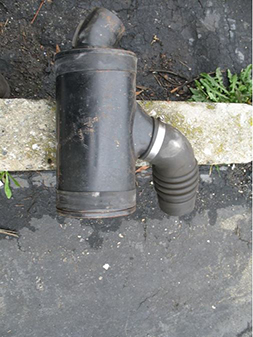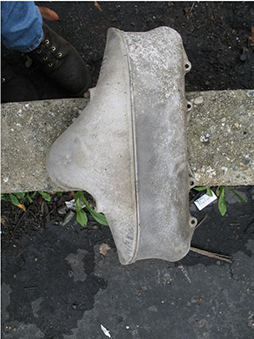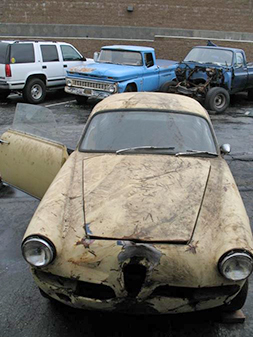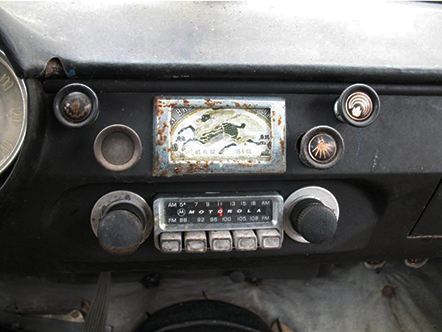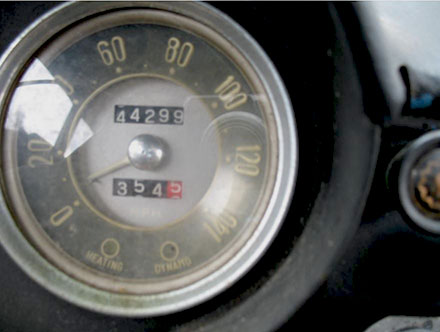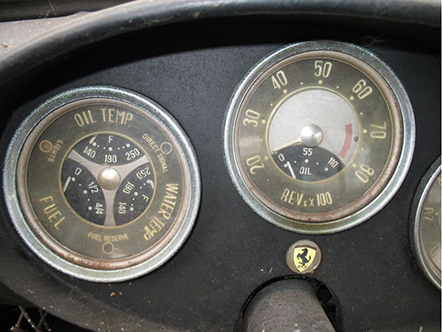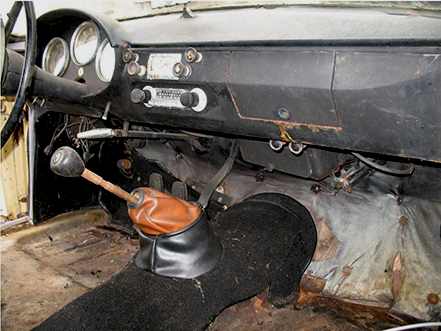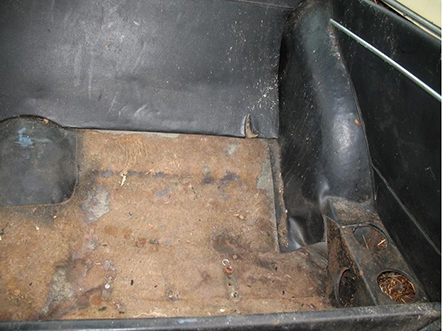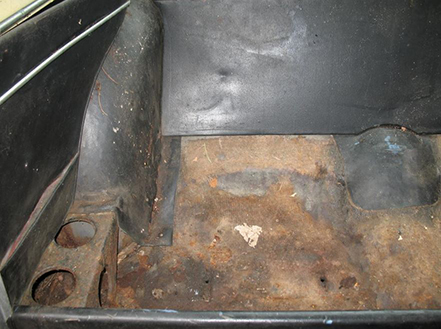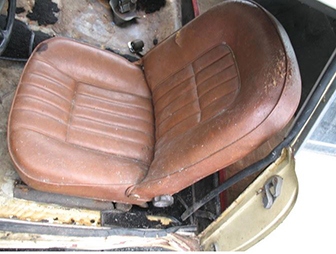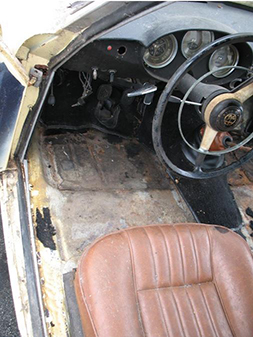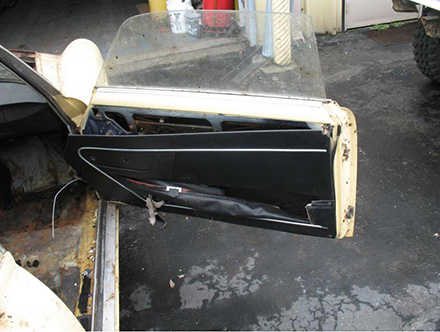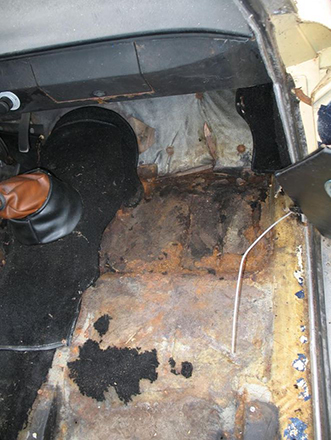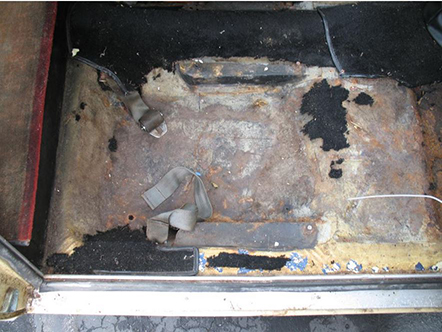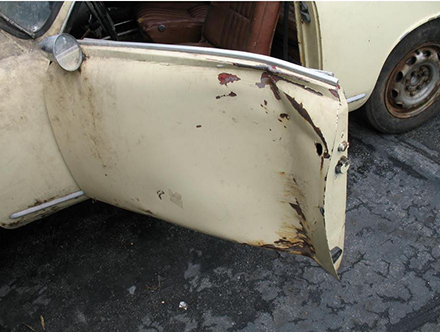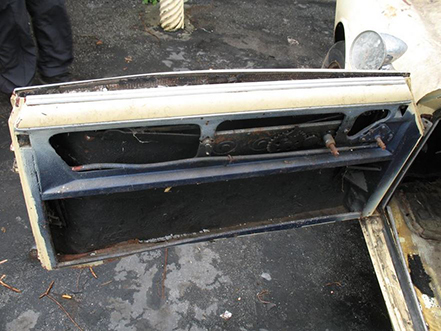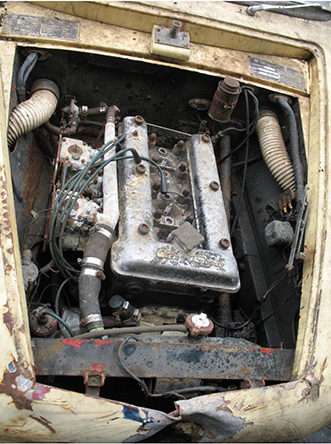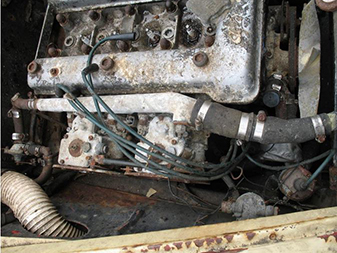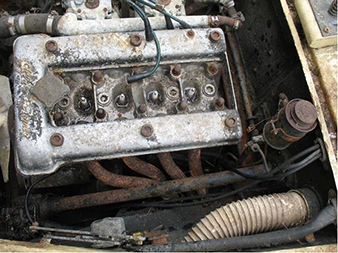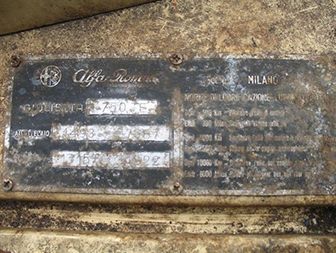 CAR FOR SALE ON EBAY 7/4/2015 : This is a super rare California car with some racing past. This true 750 E Giulietta Sprint Veloce was purchased in 1980 and got a yellow paint job. The original color was blue. It was then very shortly raced until 1983 when the owner spun out and hit a tree. The driver side door needs replacing. The front clip needs to be replaced. The driver's side rocker needs to be straighten. The trunk door needs to either be replaced to repaired and realigned. The car is nearly all complete minus some emblems. These cars are usually found restored commanding $150K and are rarely offered as complete projects. The pans are super straight and the rust in really only on the front crumpled metal, side damage, battery tray(like all) and the bottom of the trunk lid area. All metal is available relatively in inexpensively: alfaparts.net/sprint.html This would be a very gratifying project for somebody with race or show aspirations. I however have been stuck in the last 5% of restoration of my '62 Alfa Giulia 101 Sprint 1600 race car that I had already started. I wish I had found this car first. I do have a complete disassembled 1960 Normale parts car that can be purchased by the winning bidder for $5000 more (last 2 pictures) This car needs total restoration. All drive systems need to be rebuilt. I've never been witness to any attempts to start or do anything to it. I bought it as is, so don't ask me if the brakes or speedo work. Assume that they don't! I will make myself available to show the car with 24 hr. notice. Please call if you have any questions. I reserve the right to end this auction at anytime. I have standing offers that have dictated the low reserve. If you are really serious, it is in your interest to call. Lee (310) 259-5195 I can accommodate your shipper by meeting them and seeing the car off or referring you to a domestic shipper. Thanks for bidding but please okay it with your wife first!
Images from this advertisement 7/4/2015: