PREVIOUS OWNERS: GERMANY UNKNOWN
HISTORY: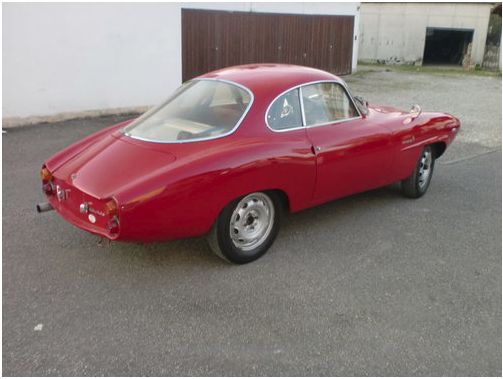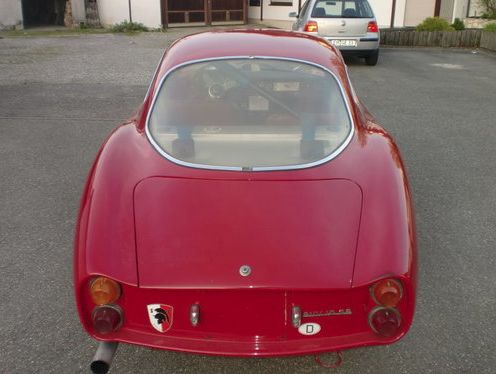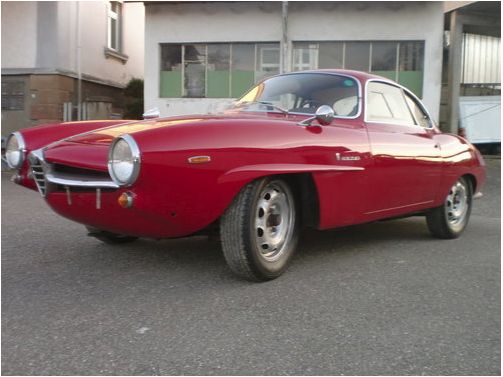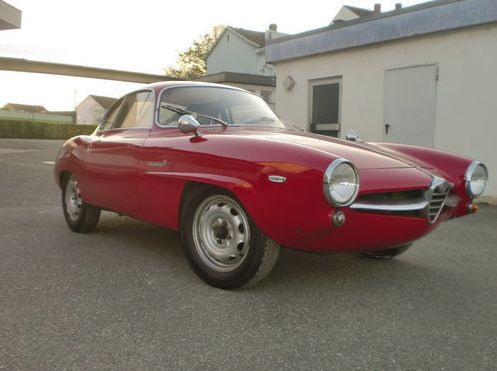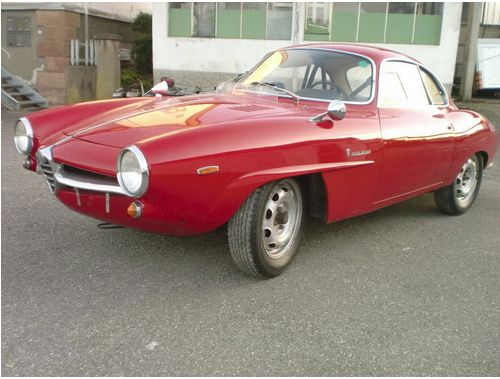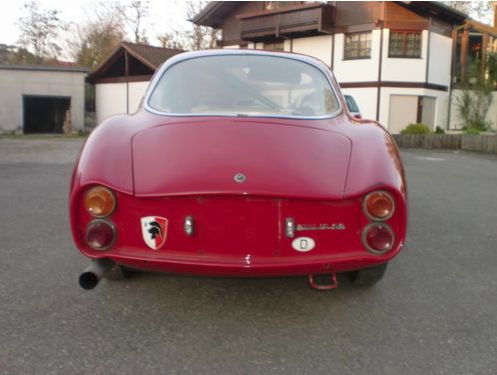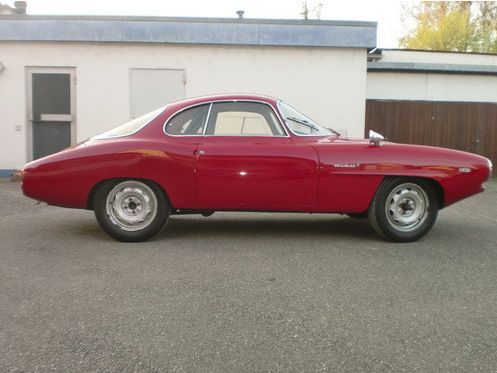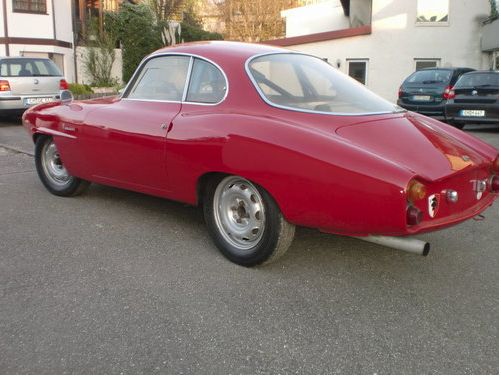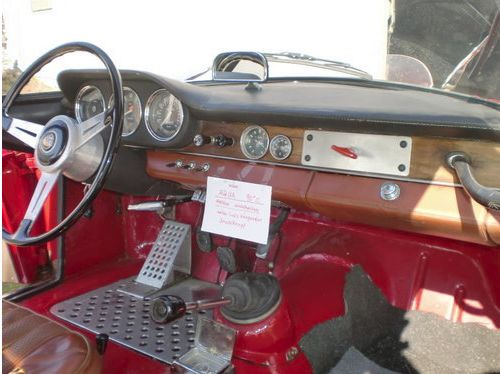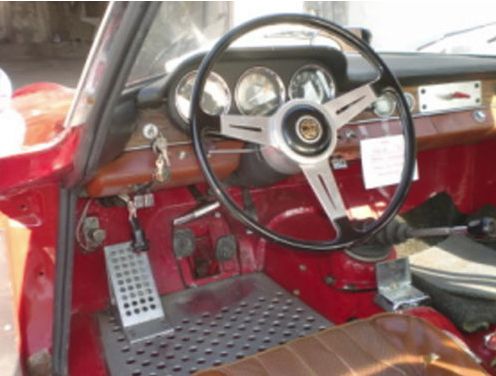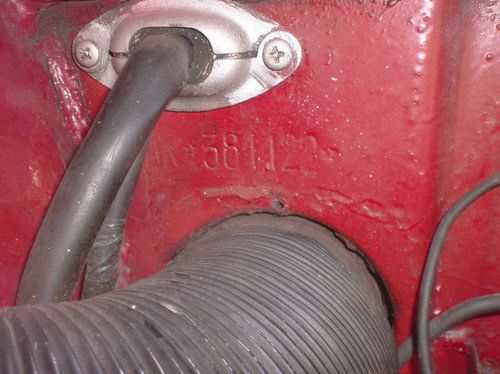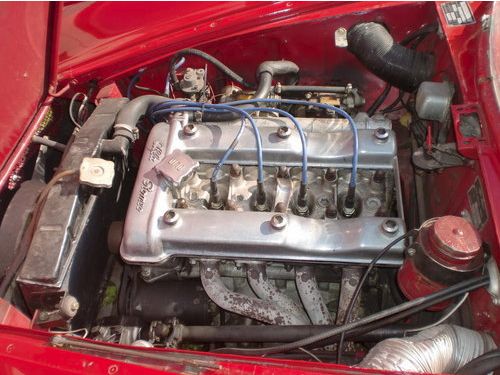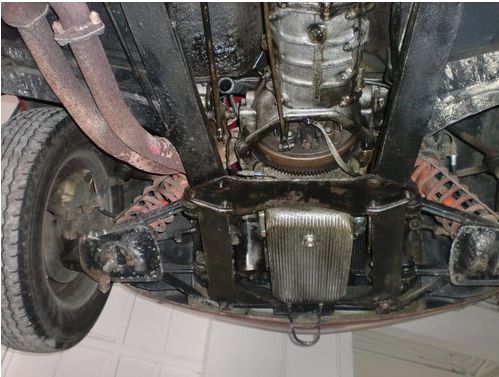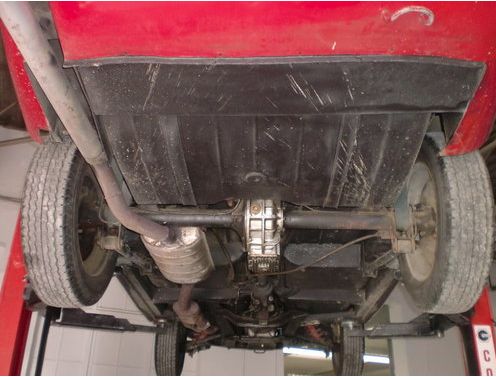 UPDATE: As found on the Daniel Schmidtt website July 17, 2019
Classic Car Overview

Vehicle Specifications
VIN AR381122
Classic Car ID 101169305
Stock Number 407192
Category Import Classics
Body Style Coupe
New/Used Used
Condition Finished
Mileage 61,187 miles
Engine 4 Cylinder
Drivetrain N/A
Transmission 5 Speed Manual
Exterior Color N/A
Custom Color Verde Scuro Metallizzato

Just released from a private Italian car collection
Reportedly sold new in Germany
Spectacular condition
Only 61,187 believed to be actual miles!
Rare Giulia Sprint Speciale with the desirable 1.6 liter engine and dual Weber 40DCOE carburetors
One of only 676 built in 1964
Gorgeous color combination
Stunning Bertone coachwork
5-speed manual transmission
Options:
Leather Interior
Left and Right Hand Talbot Mirrors
Wind Deflector
15" Wheels
Includes technical data manual in German, owner's manual in Italian, jack, tool kit and more!
Recently serviced
Performs wonderfully
The ideal example to drive and enjoy!
A dream for the collector or enthusiast

The magnificent 1964 Alfa Romeo Giulia 1600 Sprint Speciale by Bertone featured here is finished in stunning Verde Scuro Metallizzato over a plush Rich Tan leather interior. This particular example was sold new in Germany and has spent the larger part of the past decade as part of a private Italian car collection. This Alfa was subjected to a comprehensive refurbishment a few years ago and presents wonderfully today with only 61,187 miles present on the odometer. Having been occasionally driven since refurbishing, this Sprint Speciale is the perfect example to drive and enjoy. We are proud to offer this investment-grade 1964 Alfa Romeo Giulia 1600 Sprint Speciale by Bertone, from the penultimate year of production, to the most particular collector, investor or enthusiast who appreciates the iconic shape and performance of this legendary Alfa Romeo. Ready to make an investment that you can actually enjoy? Classic cars have proven to be among the most resilient and rewarding investments in recent years with the Historic Automobile Group Index (HAGI) jumping 39% in 2013, 16% in 2014 and 17% in 2015 while posting gains of 467% over the last 10 years. Please contact one of our expert sales consultants at (314)291-7000 or info@schmitt.com for more information. They will be happy to give you a complete walk-around, supply you with a more detailed description and answer any questions you may have. Buy with confidence.

History of the Alfa Romeo Sprint Speciale
The Sprint Speciale debuted at the Turin Auto Salon of 1957 and was offered as a more luxurious version of the popular Giulietta, as it was built with lightweight construction and racing in mind. It was styled after Franco Scaglione's three futuristic B.A.T. show cars and the popular Disco Volante racing cars. The design by Carrozzeria Bertone featured striking high fenders and a rounded roofline. This amazingly aerodynamic design boasts a drag coefficient of only .29, which is incredibly low, even by modern standards. Under the hood was the potent 1.3-liter, Veloce-specification twin-cam engine, which was equipped with twin two-barrel Weber carburetors and produced 100hp. While the original model was known as the Giulietta Sprint Speciale (or the Giulietta SS), a more refined version first appeared at the 1963 Geneva Motor Show. This new model was named the Giulia Sprint Speciale (or the Giulia SS) and featured the larger 1.6 liter engine from the Giulia Sprint Veloce and was rated at over 110hp. The interior was more refined with leather wrapping underneath the dashboard. With enhanced performance and more luxury the Giulia Sprint Speciale was a praised model for style, performance and luxury when new. With only 1400 examples produced until 1966 examples are highly sought-after by Italian car enthusiasts and collectors today!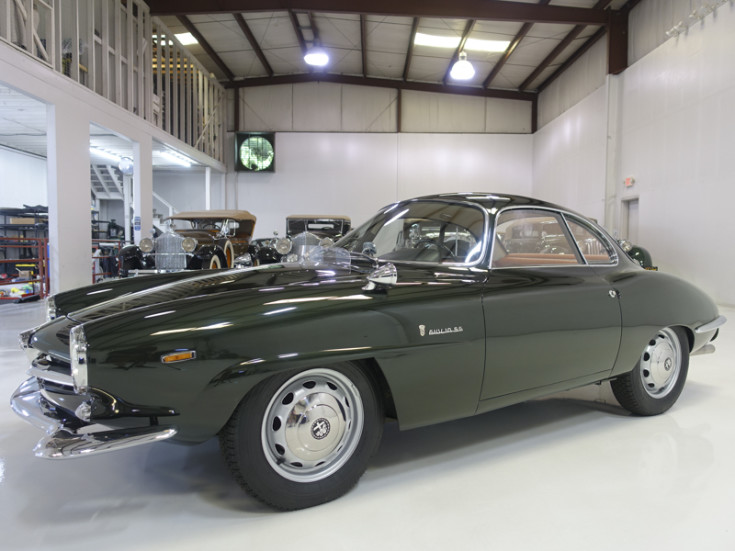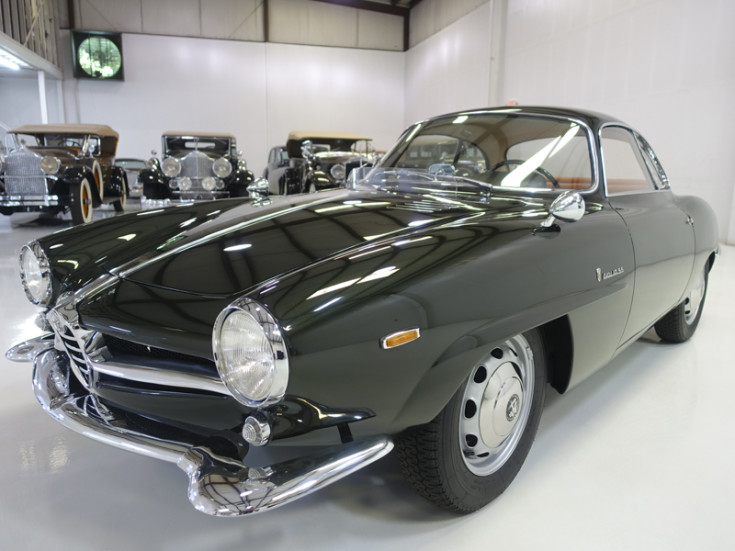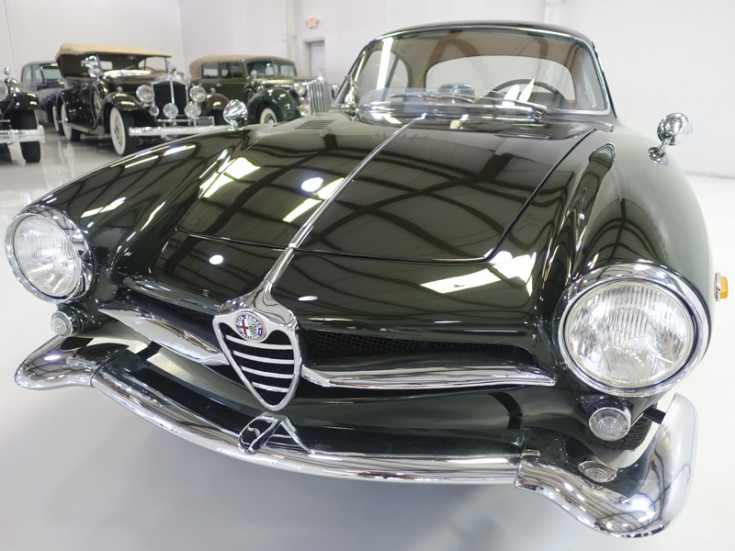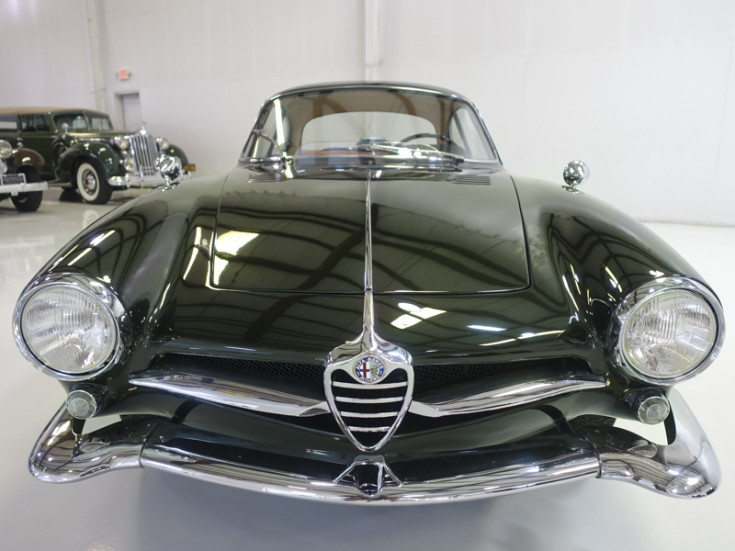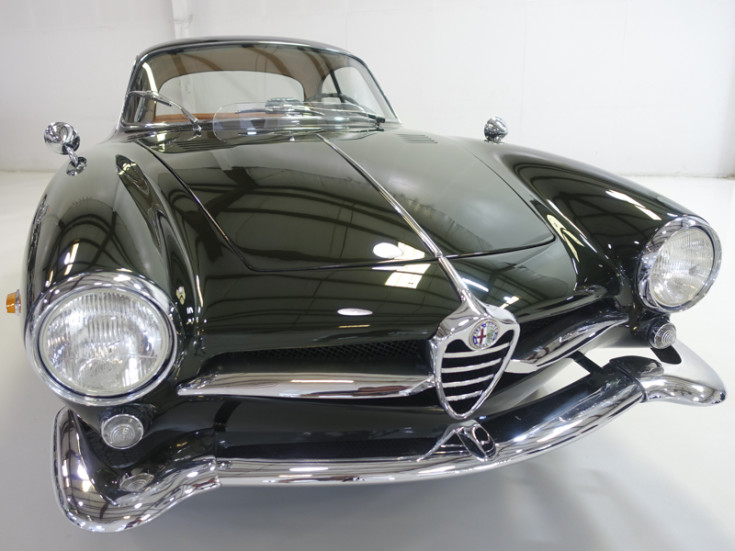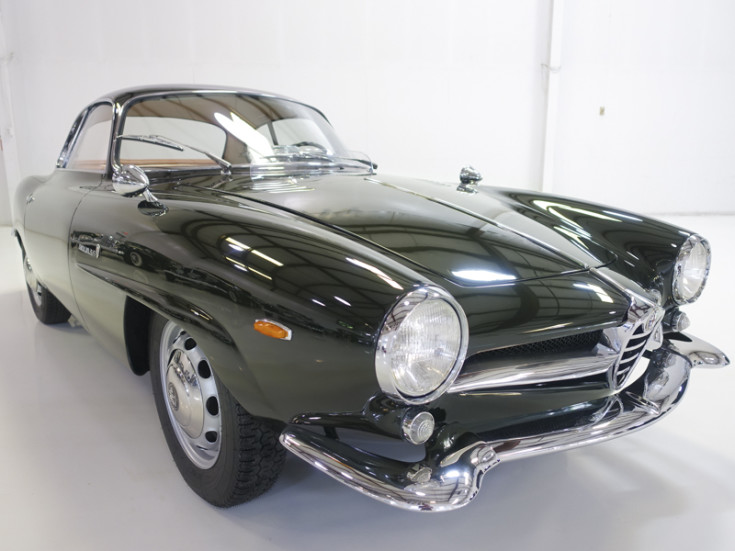 UPDATE BONHAMS AUCTION WEBSITE JUNE 2019
1964 Alfa Romeo Giulia Sprint Speciale
Coachwork by Bertone
Chassis no. AR 381122
Engine no. AR00121*0133 (see text)
1,570cc DOHC Inline 4-Cylinder Engine
2 Weber Carburetors
129bhp at 6,500bhp
5-Speed Manual Transmission
Independent Front Suspension - Live Rear Axle
Front Disc - Rear Drum Brakes
*Iconic Bertone designed Alfa Romeo
*Freshly presented in understated paint/interior scheme
*Originally delivered new to Germany
*Usable tour car
THE ALFA ROMEO SPRINT SPECIALE
Alfa Romeo's styling exercises are often closer to production than those of other manufacturers. Alfa's sense of Italian style and its ability to work hand-in-hand with carrossiers like Zagato, Pinin Farina and Bertone often saw show car elements, and even whole show cars, quickly transition from the stand at Geneva or Paris to the showroom. This process still functioned as Alfa Romeo transitioned its manufacturing methods from body on frame to unit body. It became more difficult, but Alfa and its favored carrossiers made the extra effort in the interest of style and exploring the integration of form, function and aerodynamics.
In 1952 Touring created a series of futuristic styling exercises, quickly adapted to Alfa's sportscar racing efforts. Called the Disco Volante, the 'Flying Saucers' voluptuous curves quickly caught worldwide attention. The Disco Volantes were followed by three legendary Bertone creations, the BATs or Berlina Aerodynamic Technica, designed by Franco Scaglione. These three extravagant coupés explored a variety of aerodynamic devices to minimize aerodynamic resistance and control air flow for maximum stability.
Concurrently, 1954 saw the announcement of Alfa's new small car, which proved to be a stupendous success. The all-aluminum dual overhead camshaft 4-cylinder engine was a jewel of concept and execution, with performance that belied its small size and continued Alfa's tradition of excellence in achieving high specific output from its engines, enhanced by lightweight construction and responsive chassis. So successful, in fact, was the Giulietta that Alfa quickly began to refine it, announcing a new series of Giuliettas in 1957 which went into production in 1959.
The close collaboration between Alfa Romeo and Bertone, constructor of the Giulietta Sprint's coupé body, made it appropriate that the vehicle chosen to herald the 1957 announcement of the impending 101 Series Giulietta was a special berlinetta by Bertone. The Sprint Speciale was an artful blend of the aerodynamic principles learned in the BATs, with styling cues recalling the Disco Volantes. This was both a handsome exercise in styling and an even more impressive application of vehicle aerodynamics.
Late in 1962, Alfa Romeo debuted the Giulietta's ostensible replacement, the Giulia, although production of the earlier car continued into 1964. The Giulia, initially a Berlina, featured a 1,570 cc four rated at 92 bhp and a five-speed gearbox. Sprint coupe and Spider convertible models followed, with engines available in several stages of tune. The suspension had been revised and disc brakes were featured all around. Bertone's Sprint Speciale continued as a Giulia model, joined by a new Zagato design, the TZ. Outwardly distinguishable from the outgoing Giulietta Sprint Speciale by identifying tail script, different sidelights and a revised dashboard, 1,399 of the Bertone-bodied Giulia Sprint Speciales were built between 1963 and 1965. Today both of these rare models are highly prized by Alfa Romeo connoisseurs.
THE MOTORCAR OFFERED
This extremely elegant Sprint Speciale was acquired by its present owner from Germany seven years ago, where it is understood that it was delivered new. Its current owner, a passionate Italian car collector, was seeking a good basis for restoration work and it is understood that the apparent soundness of the bodywork made this an ideal proposition.
Once in the U.S. the car was treated to a refurbishment. First off, a period correct 121 type engine was sourced to replace the motor it then had. Next, based on information from factory sources it was decided to put the Alfa back to the original color tone of Green, with a particularly appealing choice of the dark metallic green which it wears today. This is contrasted by a rich tan interior. Since completion of this work, the car has been used occasionally. Saleroom notices
Please note, the engine no. for this vehicle is AR0012101335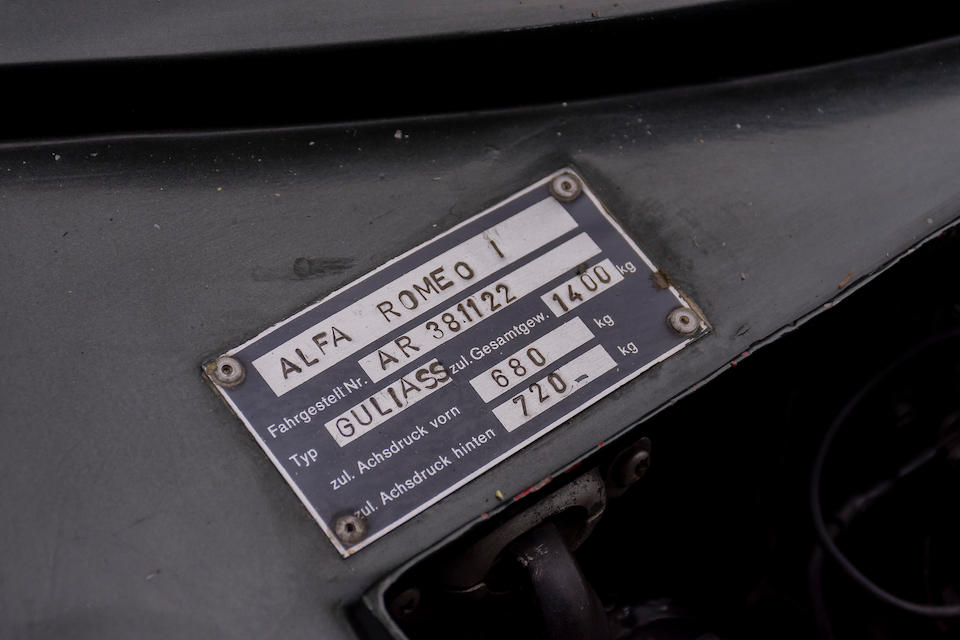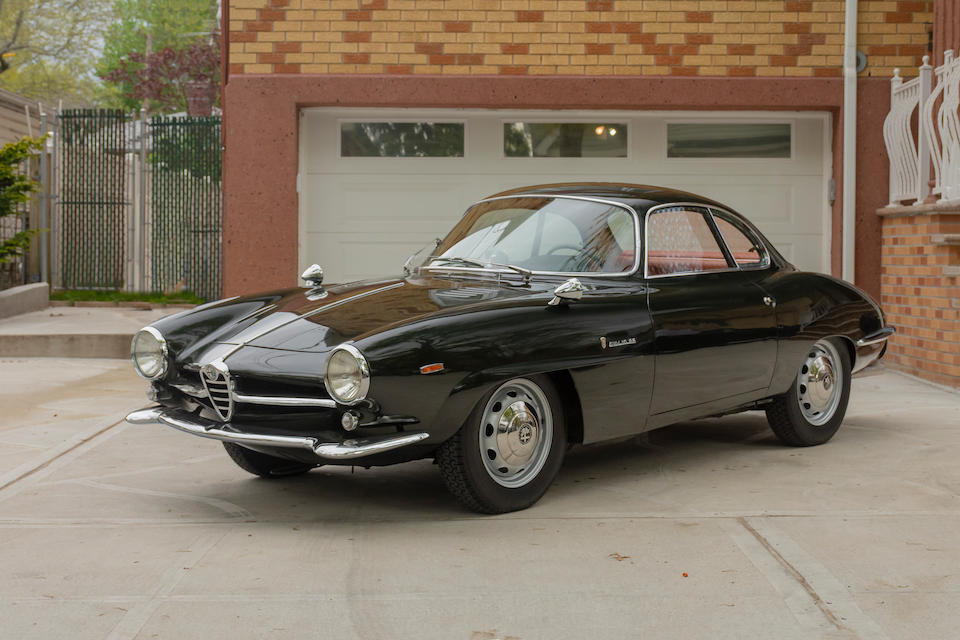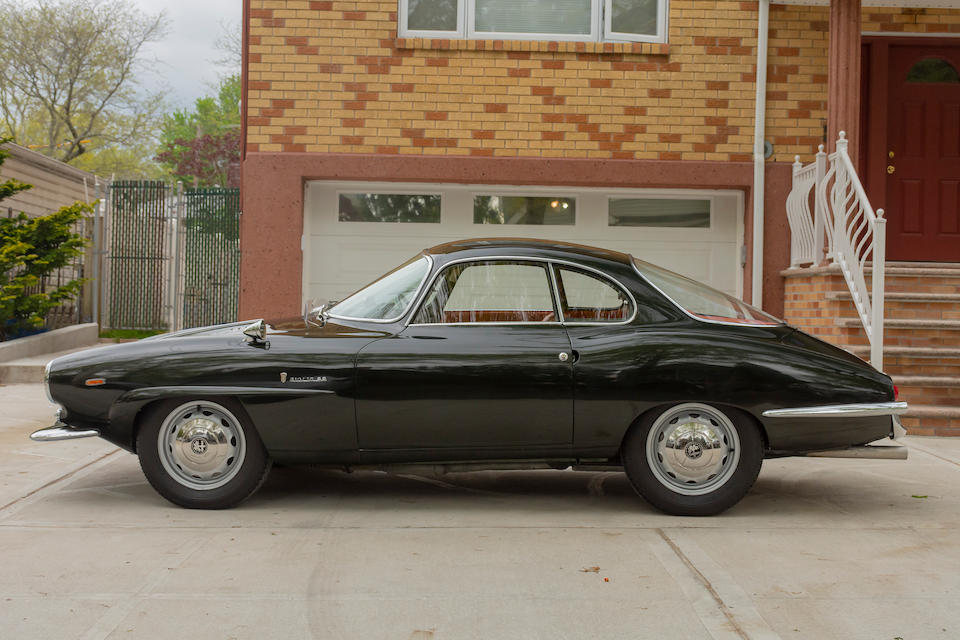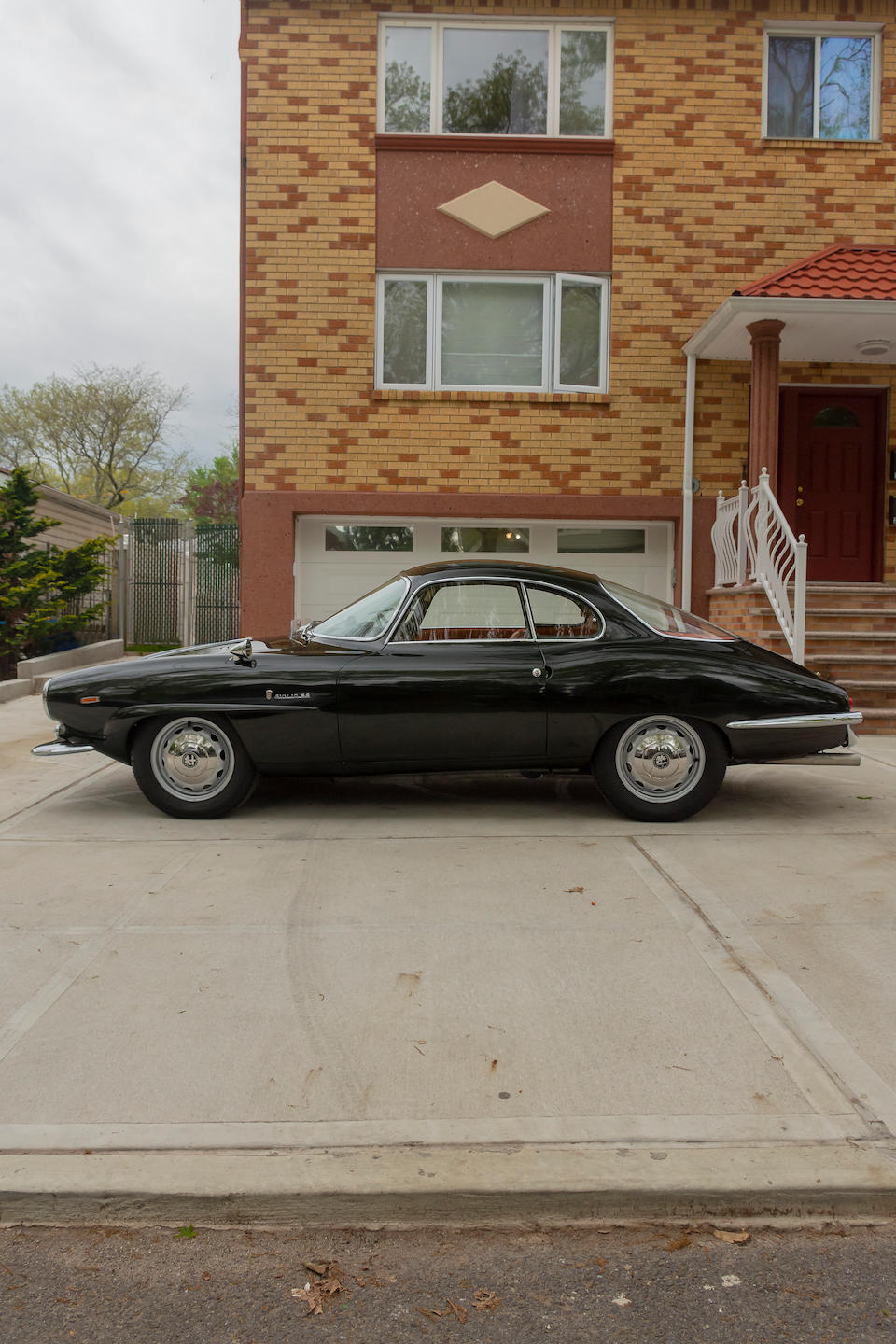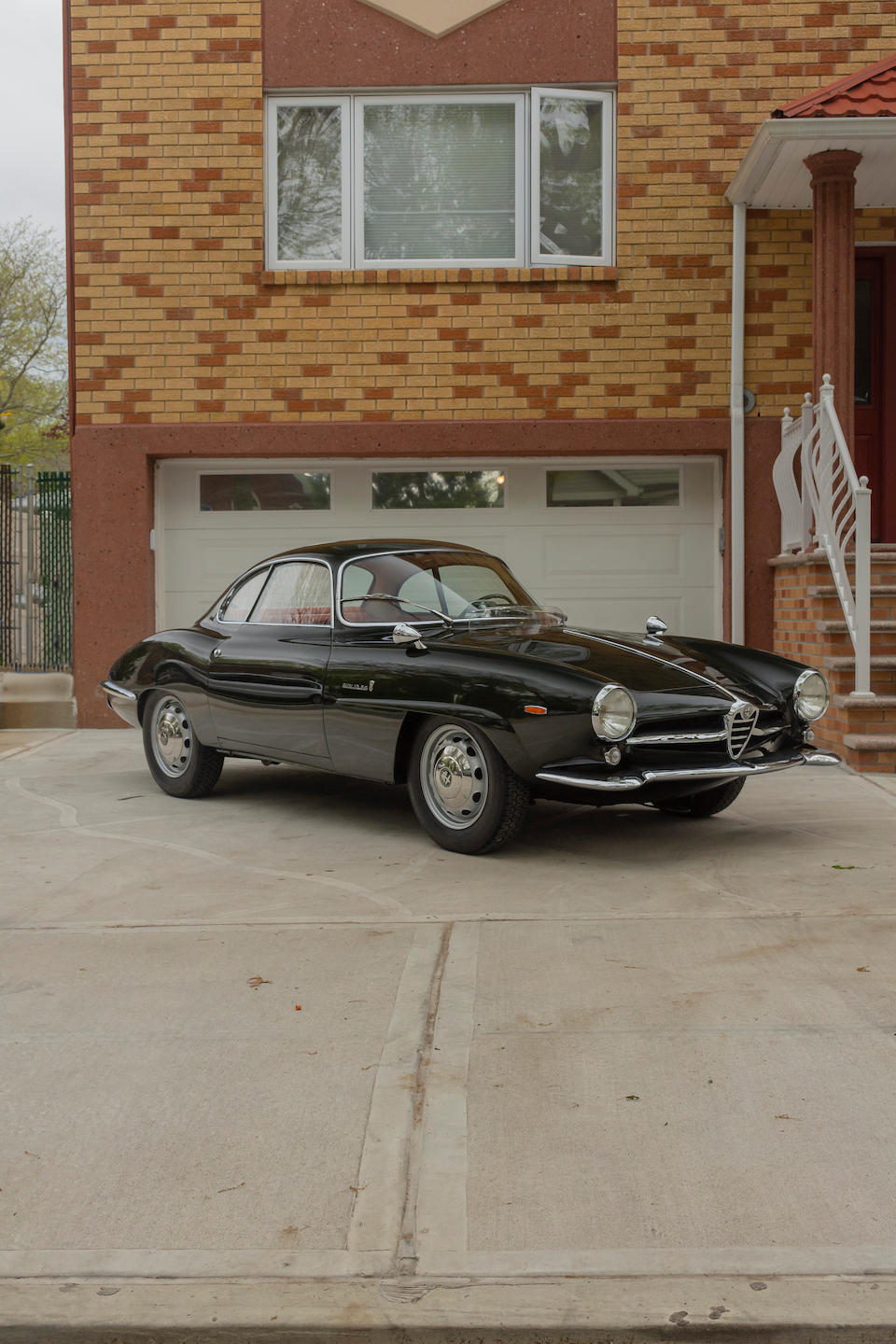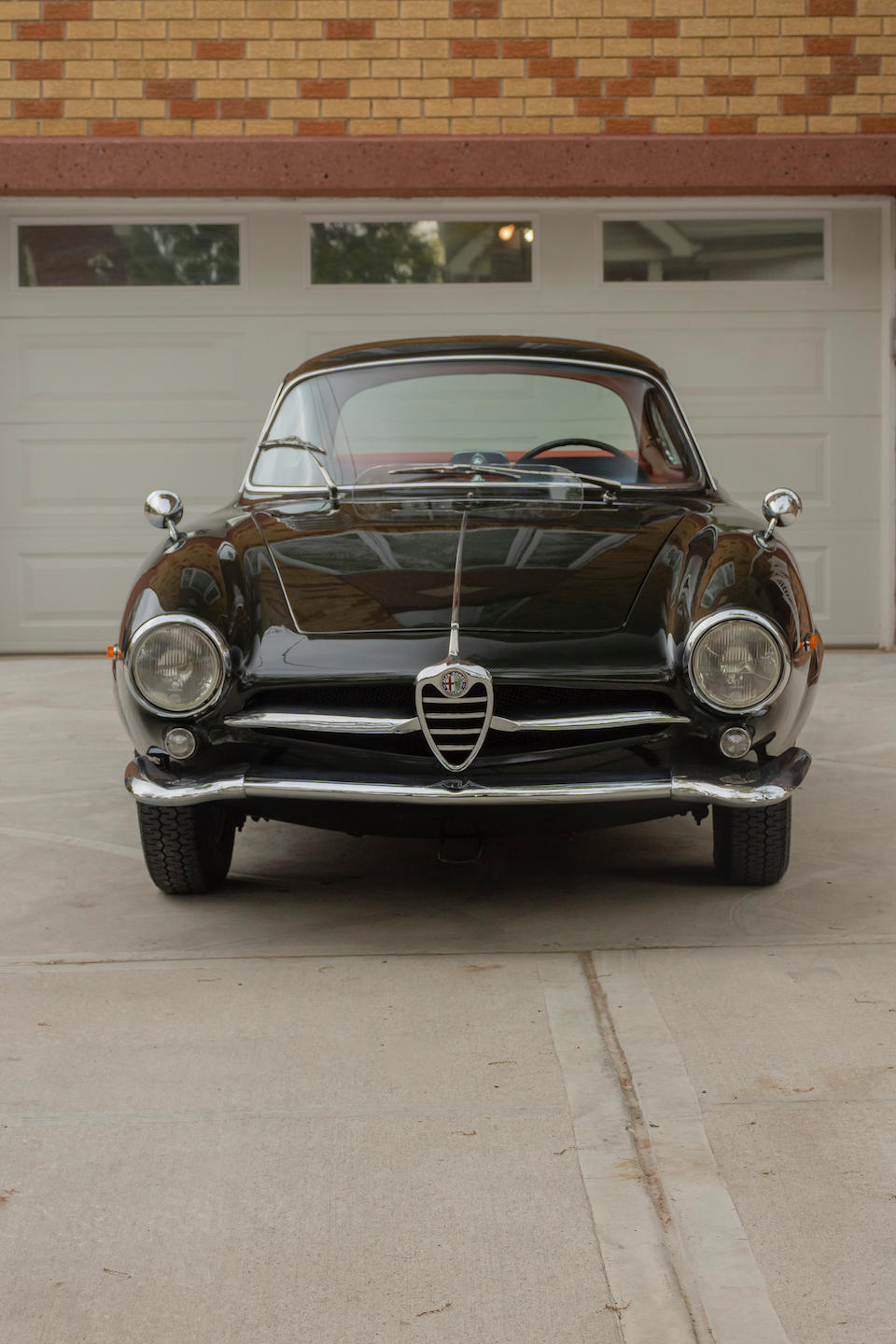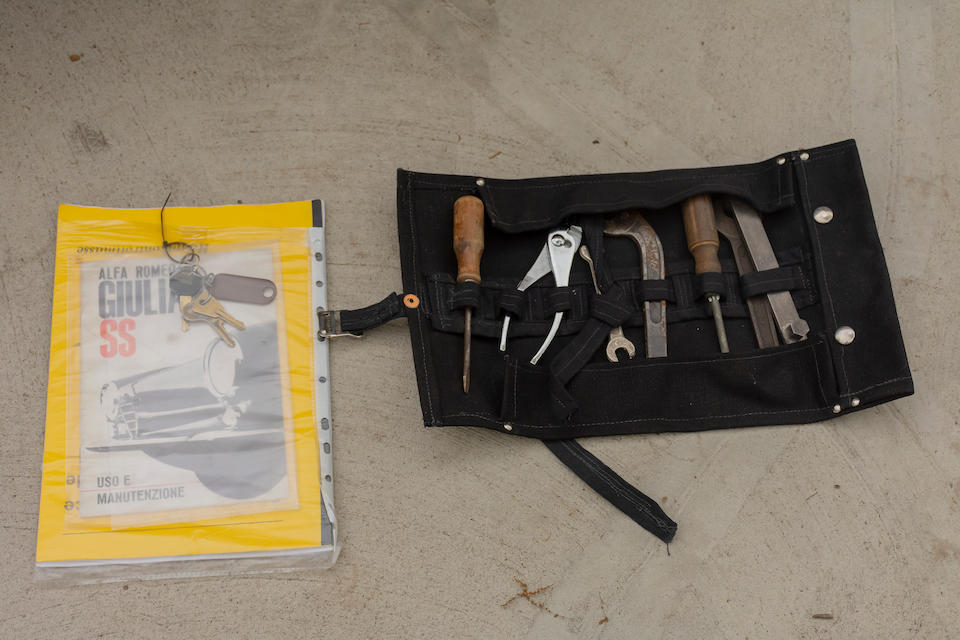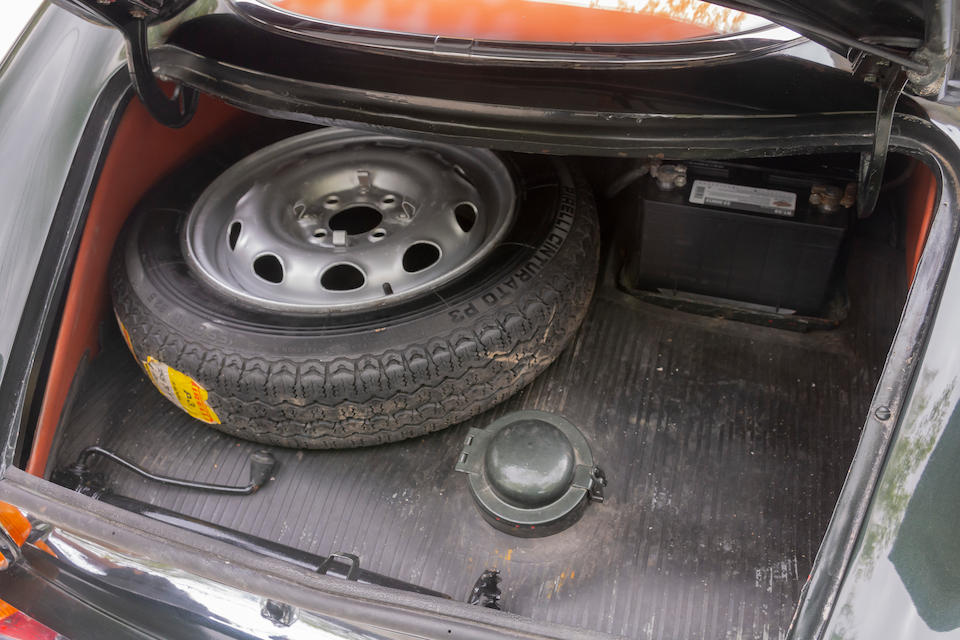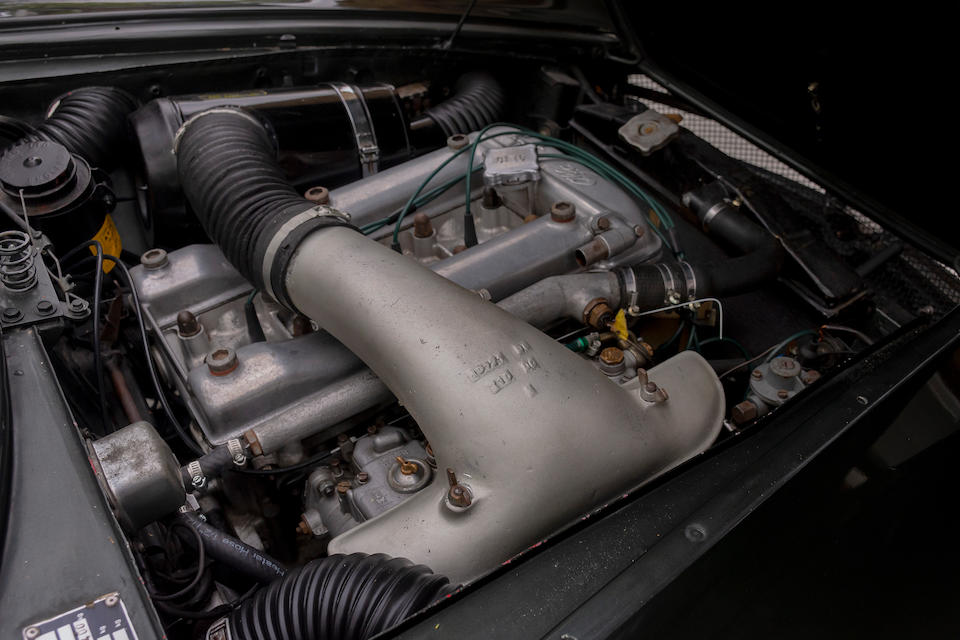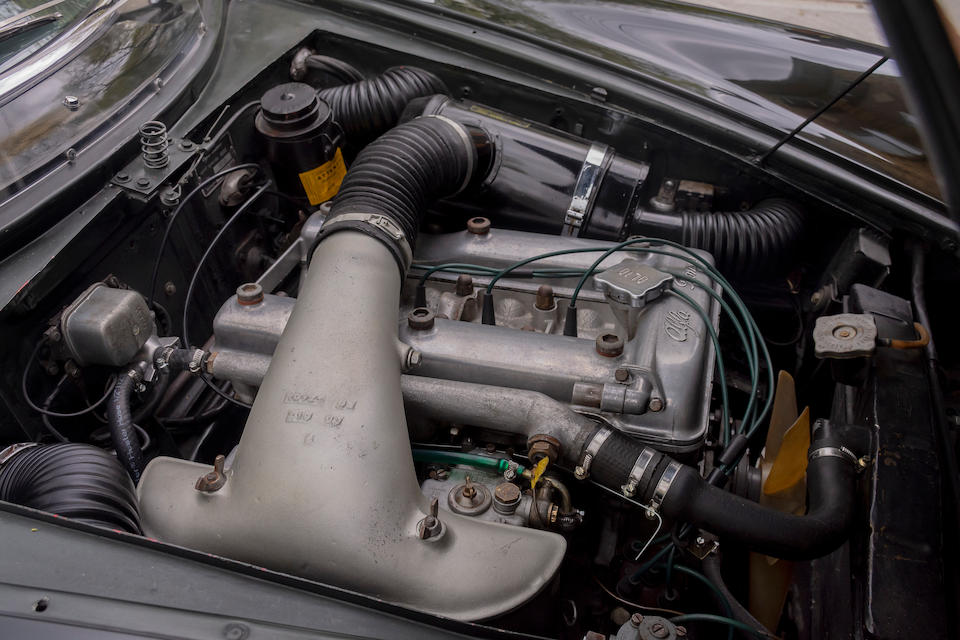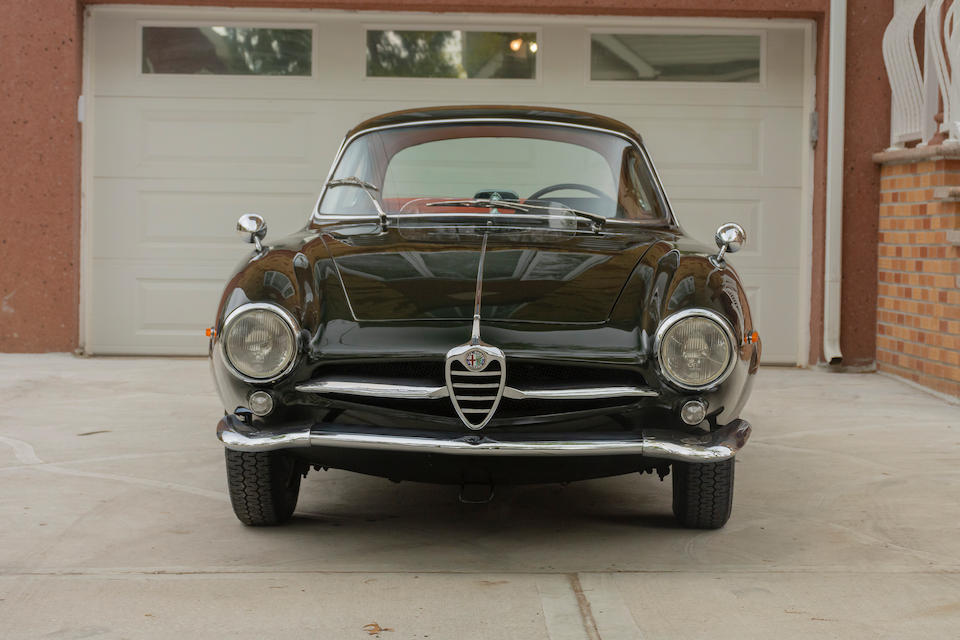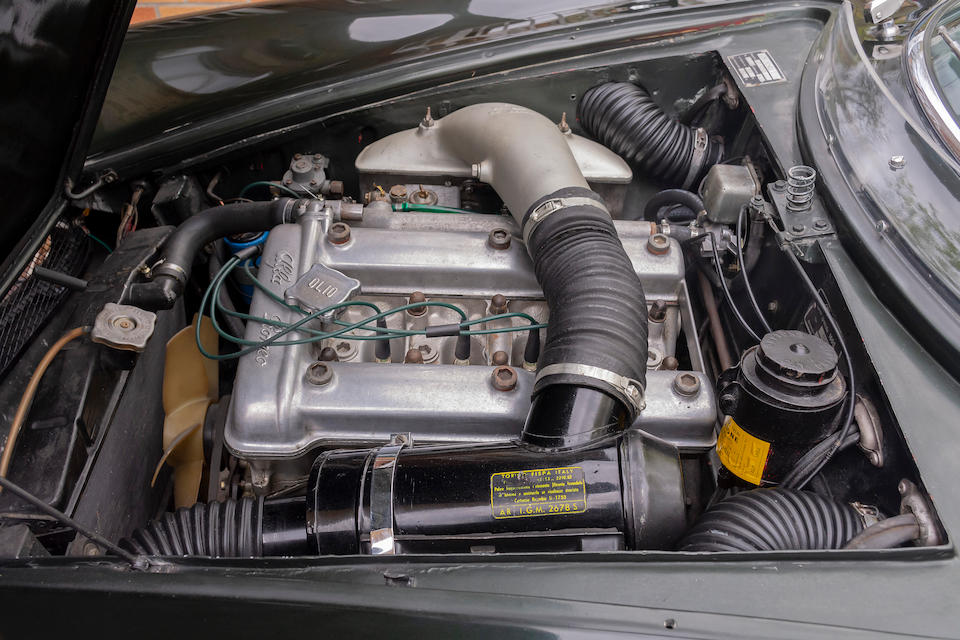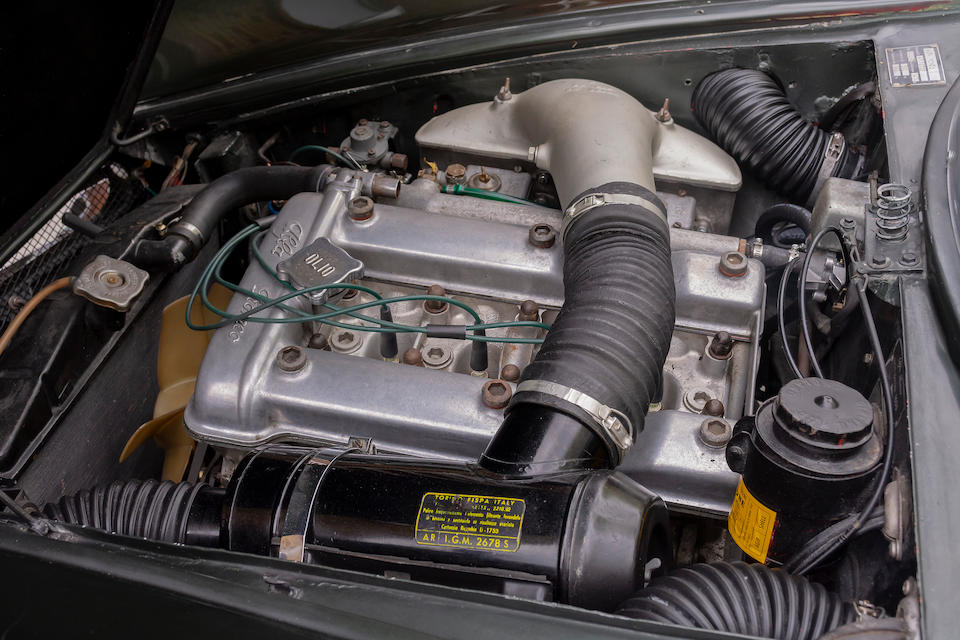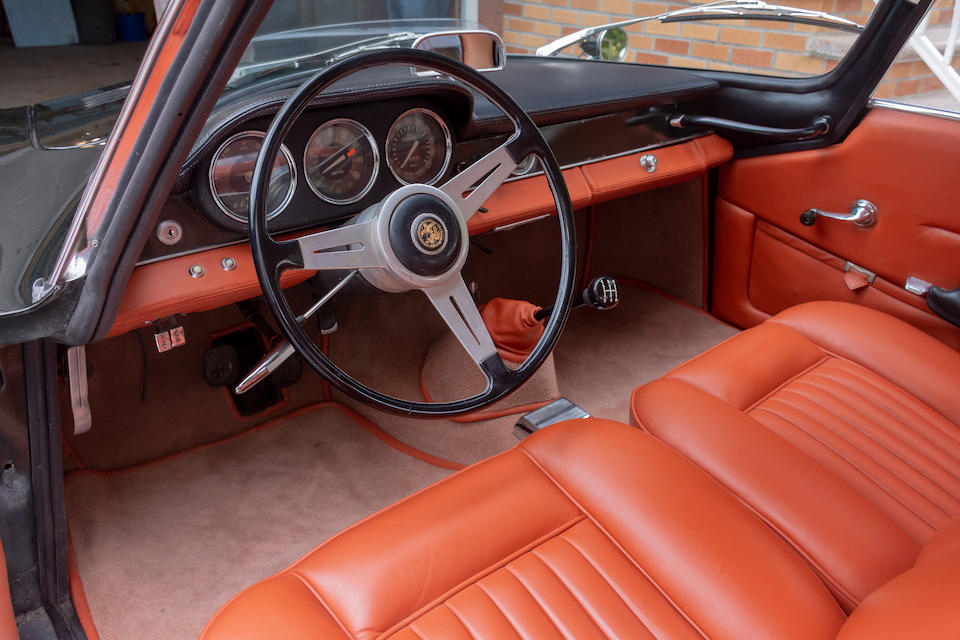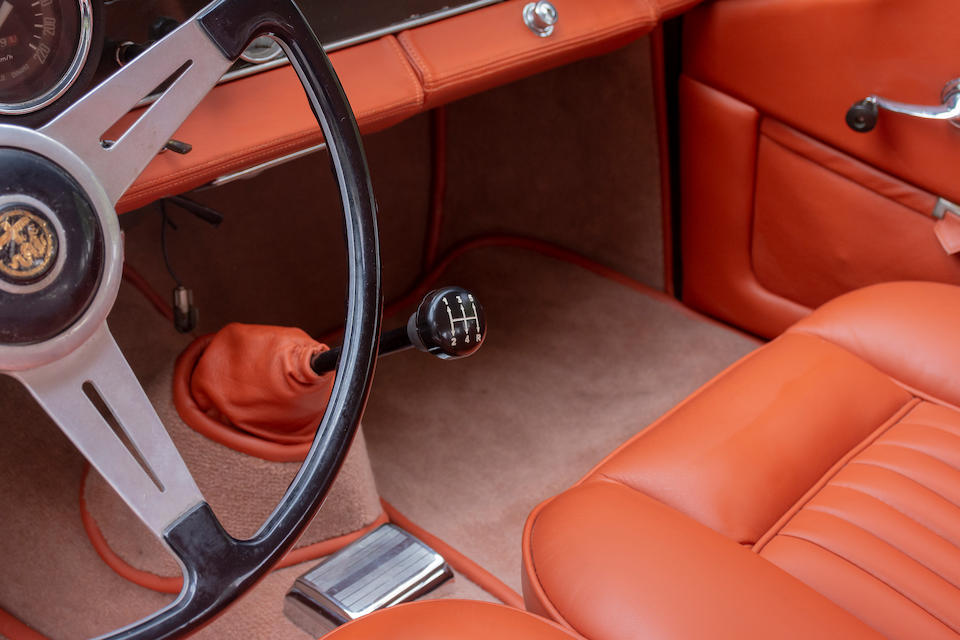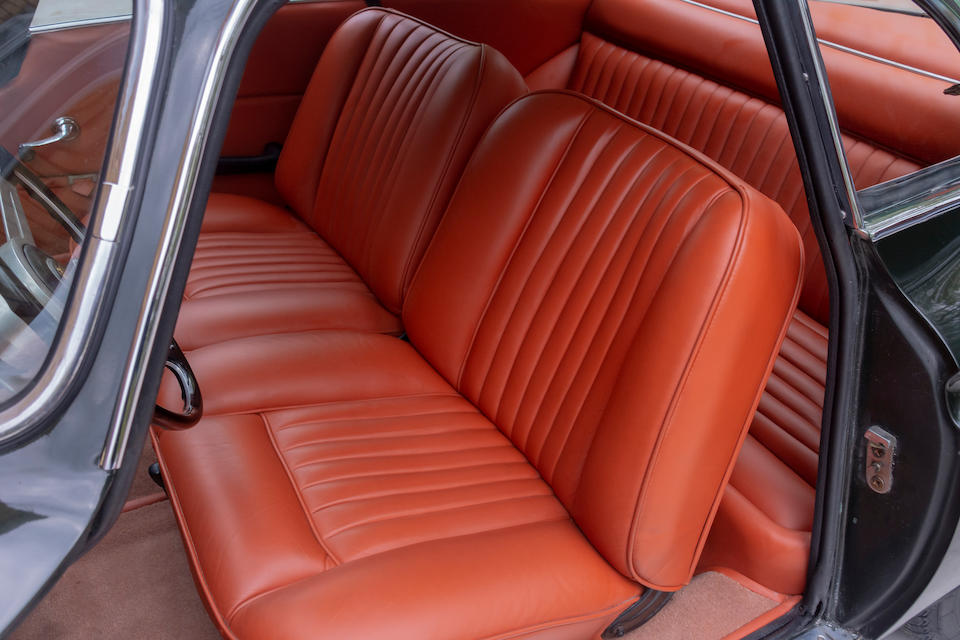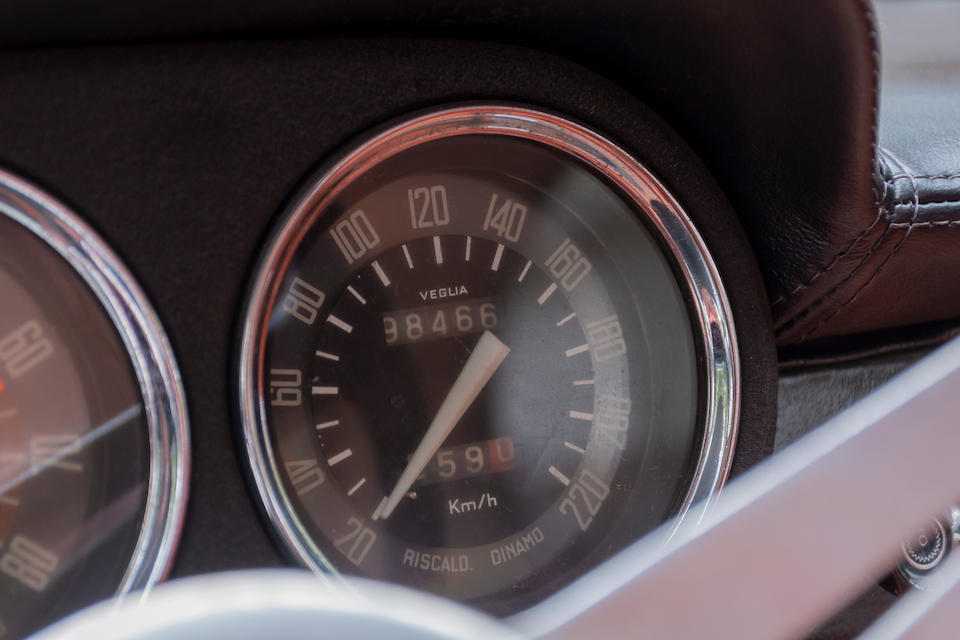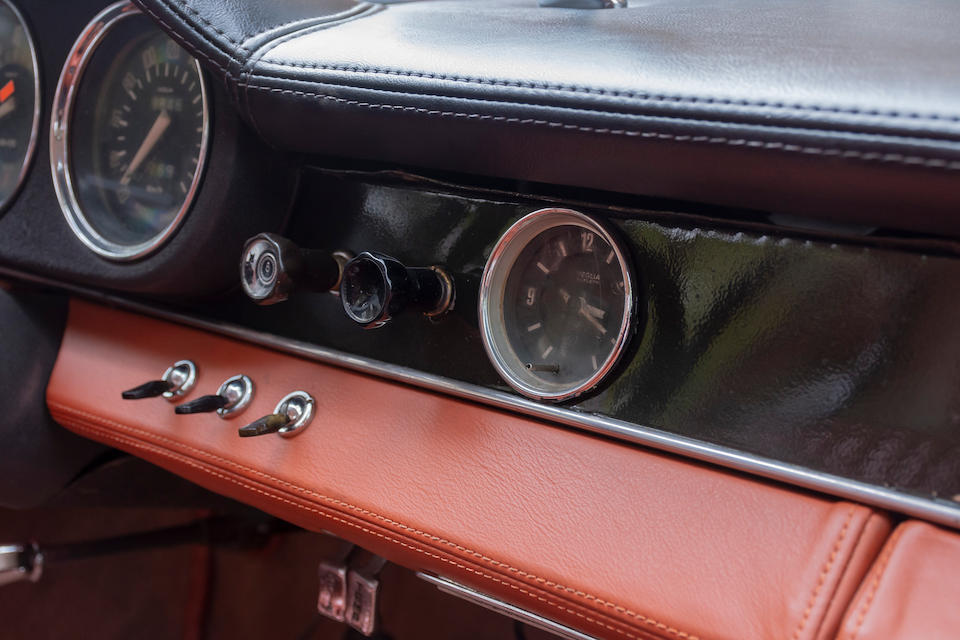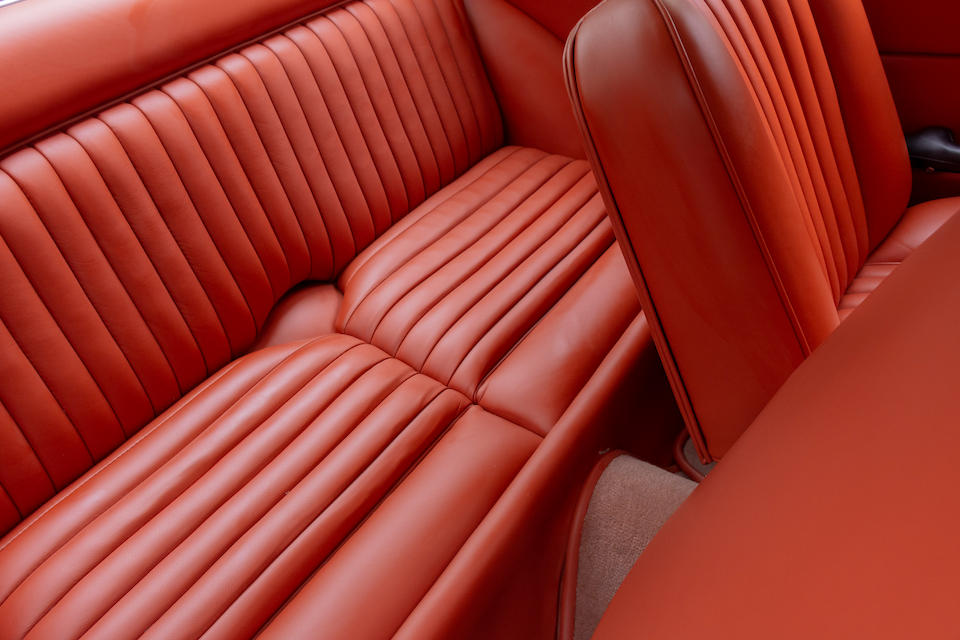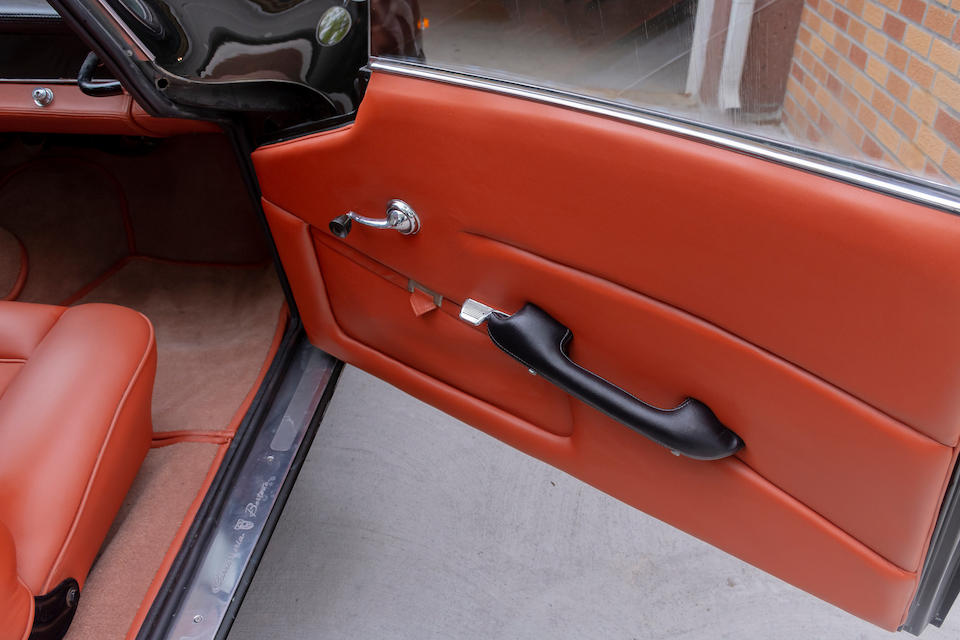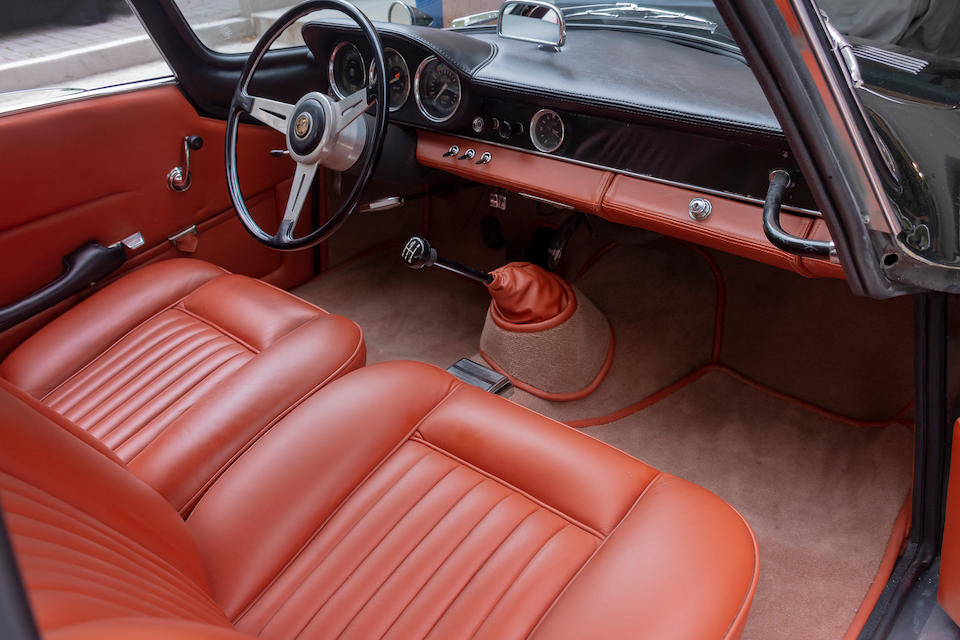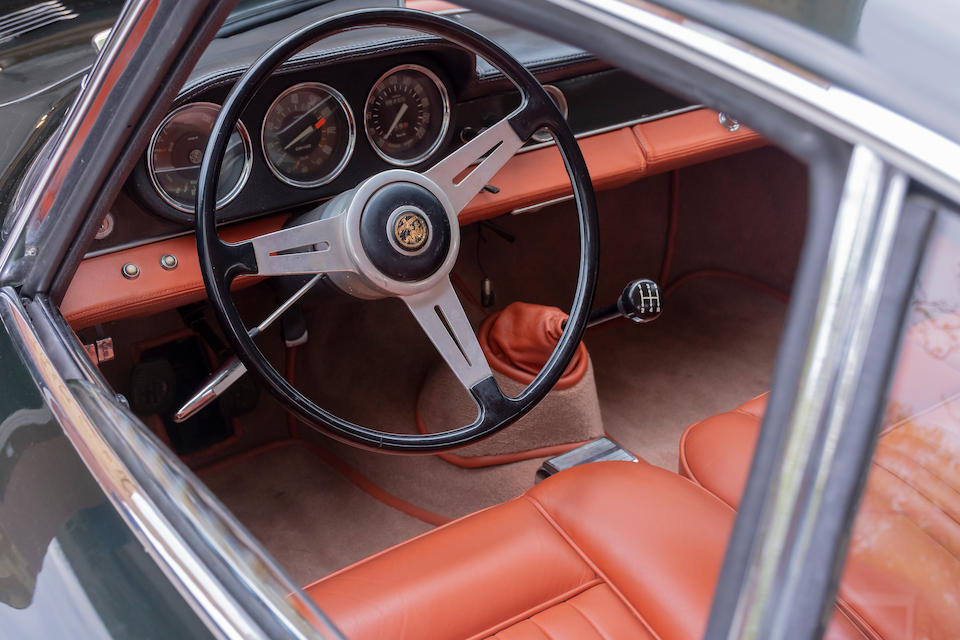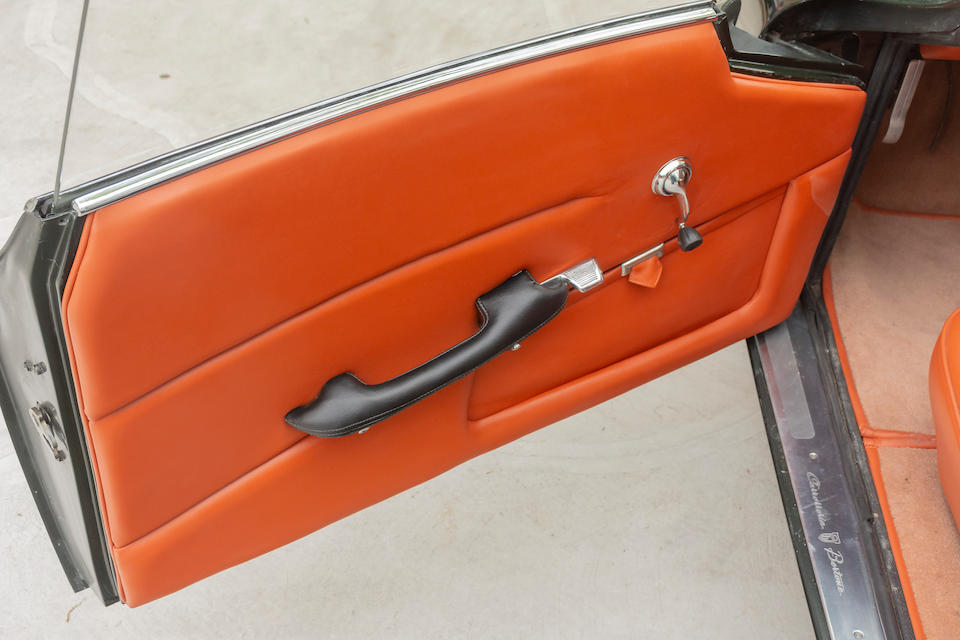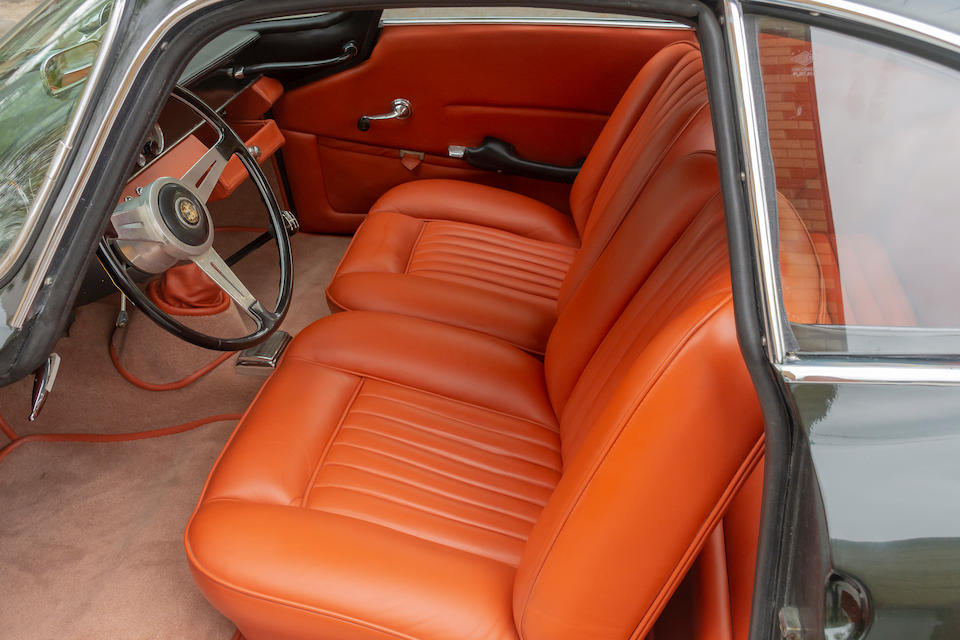 UPDATE: BRING A TRAILER WEBSITE APRIL 2022

This 1964 Alfa Romeo Giulia 1600 Sprint Speciale is one of 676 examples produced for the model year and was completed on June 8, 1964. It was sold new on July 31, 1965, in Rome, Italy, and was subsequently brought to Germany, where it was first registered 17 days later. It was imported from Germany to the US 10 years ago after being acquired for the Italian car collection of its previous owner, who commissioned a refurbishment that included a repaint in Verde Scuro Metallizzato. Power is provided by a replacement 1,570cc twin-cam inline-four that breathes through twin Weber 40 DCOE carburetors and is paired with a five-speed manual transmission. Features also include front disc brakes, independent front suspension, silver-painted 15" wheels, and tan leather interior upholstery. This Tipo 101.21 was acquired by its current owner in late 2019 and is now offered on dealer consignment with owner's manuals, a tool kit, a jack, and Georgia registration listing the car as a 1963 model.

The Sprint Speciale debuted as a prototype in 1957 before entering production in 1959 with styling from Bertone's Franco Scaglione, whose design evoked elements of his earlier Berlinetta Aerodinamica Tecnica concepts. The model was initially offered as the Giulietta SS before the introduction of the Giulia SS, which carried over the former's streamlined bodywork but shared the higher-displacement engine from the Giulia Sprint Veloce.

This example was originally finished in Musk Green according to information supplied by Centro Documentazione Alfa Romeo and was repainted in its current shade of Verde Scuro Metallizzato during the refurbishment carried out in the 2010s. Features include a transparent plastic air deflector mounted along the cowl, fender-mounted Talbot side mirrors, pocket-style door handles, and elliptical front side markers.

Painted steel wheels wear bright hubcaps and are wrapped in 185SR15 Michelin XZX tires, while a matching spare is housed in the trunk. Front disc brakes were introduced to the Giulia SS model early in its first year of production, while drum brakes were retained at the rear.

The cabin is trimmed in tan leather over the seats, door panels, and lower dash, with color-matched binding around the beige carpeting. Interior features include black upper dash upholstery, a passenger-side grab handle between the dash and A-pillar, a locking glovebox, and a beige headliner.

The three-spoke steering wheel frames Veglia Borletti instrumentation including an 8k-rpm tachometer with an inset oil pressure gauge, a 220-km/h speedometer, and a combination gauge monitoring oil temperature, coolant temperature, and fuel level. A Veglia Borletti clock is situated at the center of the dash fascia. The five-digit odometer shows 99k kilometers (~61k miles), about 120 of which have been added under current ownership.

The 1,570cc inline-four is said to have been installed during the refurbishment and features dual overhead camshafts, hemispherical combustion chambers, and twin Weber 40 DCOE carburetors. Service in January 2022 is said to have included an adjustment of the carburetors and an oil change.

Power is sent to the rear wheels via a five-speed manual transmission and a solid rear axle. Suspension comprises double wishbones and an anti-roll bar up front and radius arms at the rear along with coil springs and telescopic shock absorbers all around.

The car's previous German fahrzeugbrief is included in the sale and shows its most recent registration in Germany in 2011. Also included is an Italian-language owner's manual pictured above as well as a German technical data and specifications booklet. An email from Centro Documentazione Alfa Romeo confirming the car's build date, delivery date, and original color is shown in the photo gallery below. There is currently a lien on the car, and the current owner's lender will need to be paid off before the car can be transferred to the new owner.

BaT Essentials
Seller: Amarzullo517
Location: Marietta, Georgia 30060
Listing Details
Chassis: AR 381122
99k Kilometers (~61k Miles) Shown, TMU
Replacement 1,570cc DOHC Inline-Four
Twin Weber 40 DCOE Carburetors
Five-Speed Manual Transmission
Verde Scuro Metallizzato Paint
Tan Leather Interior
Front Disc Brakes
Independent Front Suspension
Silver-Painted 15" Wheels
Refurbished in 2010s
Owner's Manuals & Tool Kit
Private Party or Dealer: Dealer
Additional charges from this dealer: USD $0
Lot #71643
BaT History (1 entry)
We'll email you if this is listed again!
1964 Alfa Romeo Giulia 1600 Sprint Speciale
THIS LISTING
Sold by Amarzullo517 to Mausty16 for $125,000
April 26, 2022