PREVIOUS OWNERS:PENDINE HISTORIC CARS 7/2016, LAST KNOWN OWERSHIP WAS CLASSIC CARS FOR SALE-BRITIAN - RHD
HISTORY:"1965 Alfa Romeo Giulia 1600 Sprint Speciale with coachwork by Bertone. 1965. Rare RHD. Rosso with black hide. In the current ownership since 1979, this is a well known car having multiple concours awards to its credit as well as having been the subject of a number of magazine articles. The car also featured in last year's Goodwood Festival of Speed Cartier 'Style et Luxe' display. Very rarely found in this condition. Please telephone or e-mail for fuller details."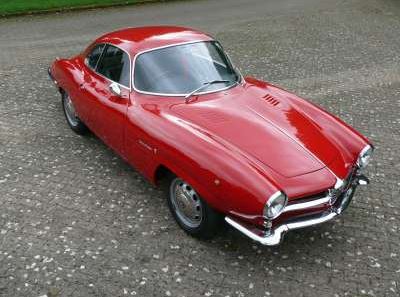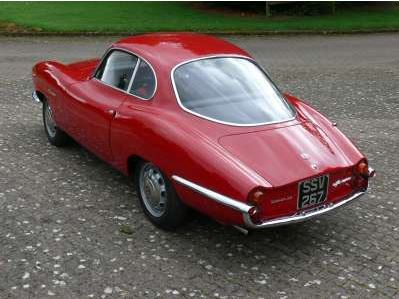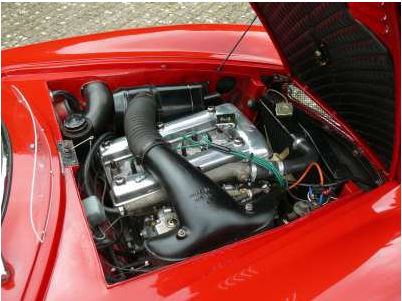 UPDATE: For sale on Classic Cars in Holland December 1, 2016:

"The rarefied glamour of a coachbuilt classic with levels of performance that are more in keeping with altogether more youthful cars". Motor Sport, June 2008

Manufactured on the 8th January 1964, chassis AR 380784 was sold to Alfa Romeo UK in July of that year. Ruddspeed, the specialist tuning company of motor sport ace Ken Rudd, was commissioned to convert 25 of the beautiful Giulia SS's for Alfa Romeo UK into Right Hand Drive. This is one of those cars.

Most Alfa Romeo's of the period led a tough life, the harsh British weather ravishing the Italian (and in this case Bertone) bodywork. However, this SS has always been well cared for and its 57,000 original miles regularly documented.

With only 3 owners until 2010, the Alfa is in excellent condition, an engine & gearbox rebuild having been completed less than 4,000 miles ago. Many original features, often lost over the course of time, are retained including the original jack, radio and a very spare rare windscreen. This SS is a well known Giulia Sprint Speciale, appearing in numerous publications including Motor Sport magazine.

This excellent example of the compelling Alfa Romeo Giulia SS is on the button and ready to go.