PREVIOUS OWNERS: PENDINE HISTORIC CARS 7/2016, LAST KNOWN OWERSHIP WAS CLASSIC CARS FOR SALE-BRITIAN - RHD
HISTORY:"1965 Alfa Romeo Giulia 800 Sprint Speciale with coachwork by Bertone. 1965. Rare RHD. Rosso with black hide. In the current ownership since 1979, this is a well known car having multiple concours awards to its credit as well as having been the subject of a number of magazine articles. The car also featured in last year's Goodwood Festival of Speed Cartier 'Style et Luxe' display. Very rarely found in this condition. Please telephone or e-mail for fuller details."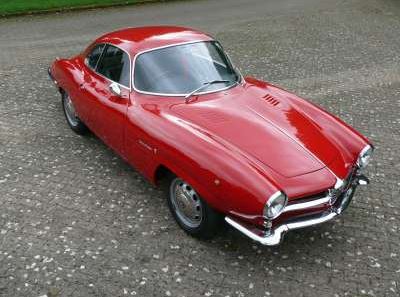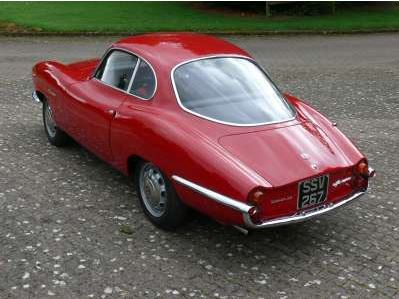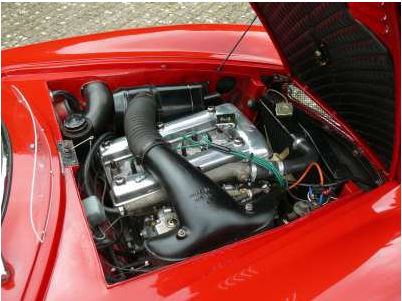 UPDATE: For sale on Classic Cars in Holland December 1, 2016:

"The rarefied glamour of a coachbuilt classic with levels of performance that are more in keeping with altogether more youthful cars". Motor Sport, June 2008

Manufactured on the 8th January 1964, chassis AR 380784 was sold to Alfa Romeo UK in July of that year. Ruddspeed, the specialist tuning company of motor sport ace Ken Rudd, was commissioned to convert 25 of the beautiful Giulia SS's for Alfa Romeo UK into Right Hand Drive. This is one of those cars.

Most Alfa Romeo's of the period led a tough life, the harsh British weather ravishing the Italian (and in this case Bertone) bodywork. However, this SS has always been well cared for and its 57,000 original miles regularly documented.

With only 3 owners until 2010, the Alfa is in excellent condition, an engine & gearbox rebuild having been completed less than 4,000 miles ago. Many original features, often lost over the course of time, are retained including the original jack, radio and a very spare rare windscreen. This SS is a well known Giulia Sprint Speciale, appearing in numerous publications including Motor Sport magazine.

This excellent example of the compelling Alfa Romeo Giulia SS is on the button and ready to go.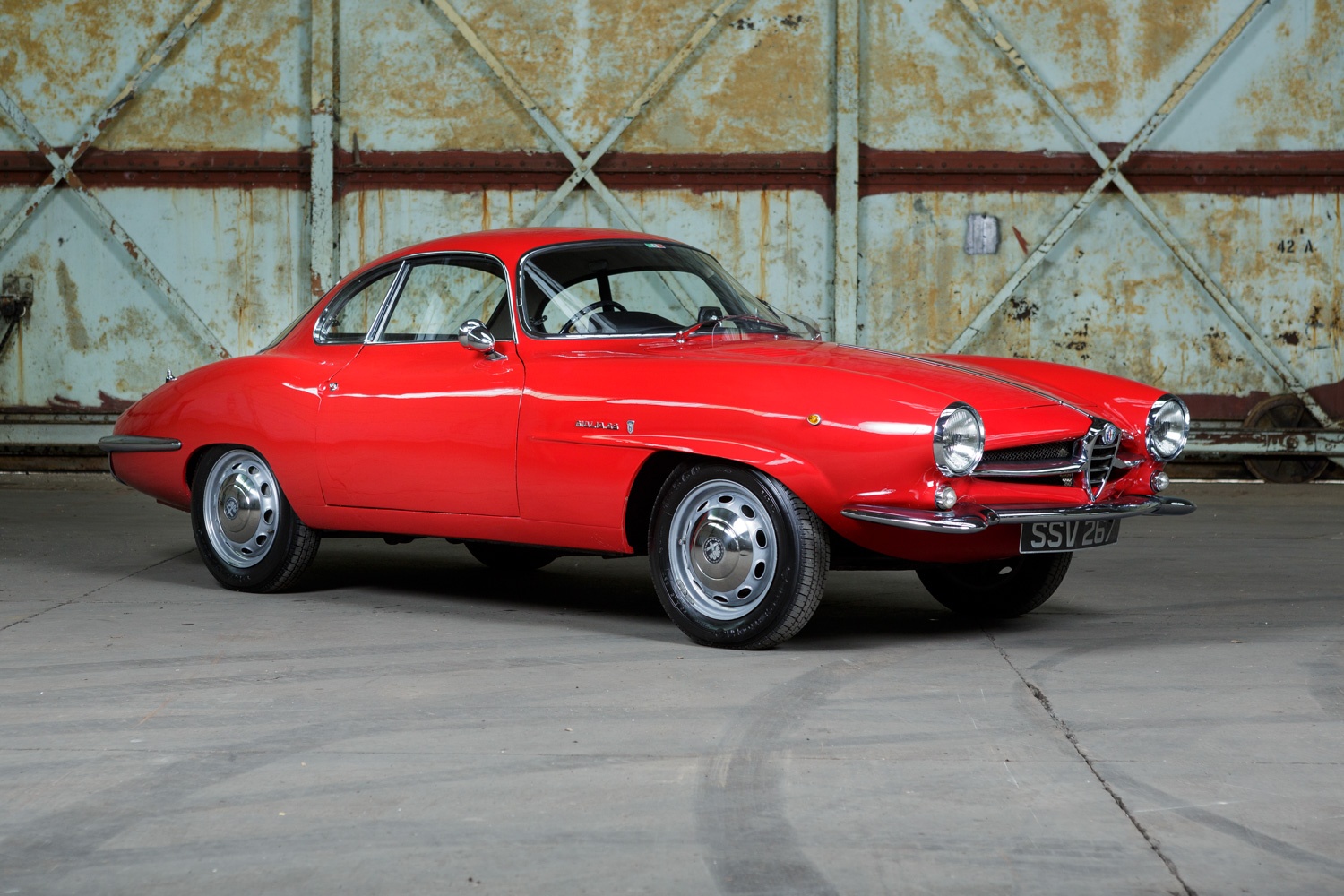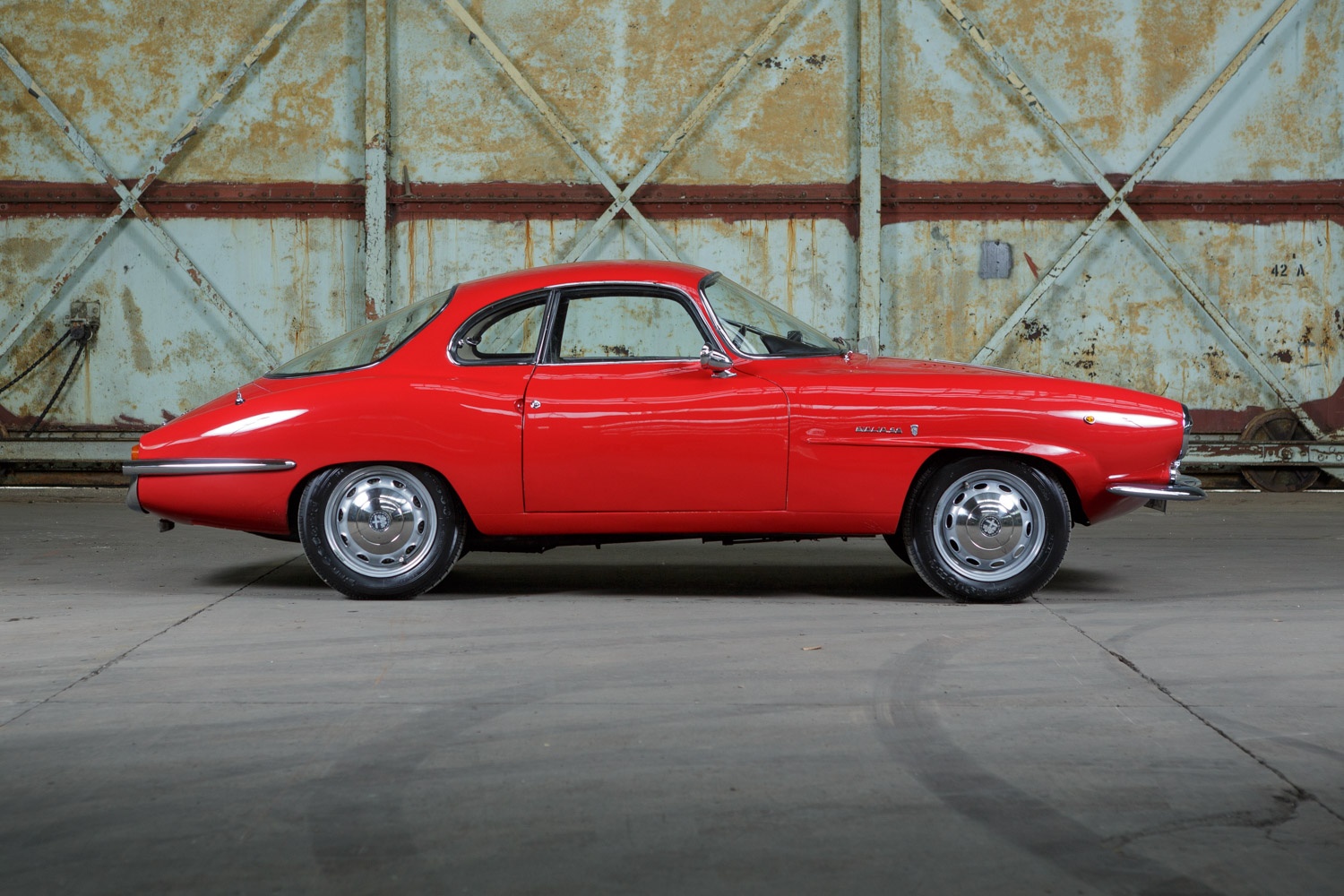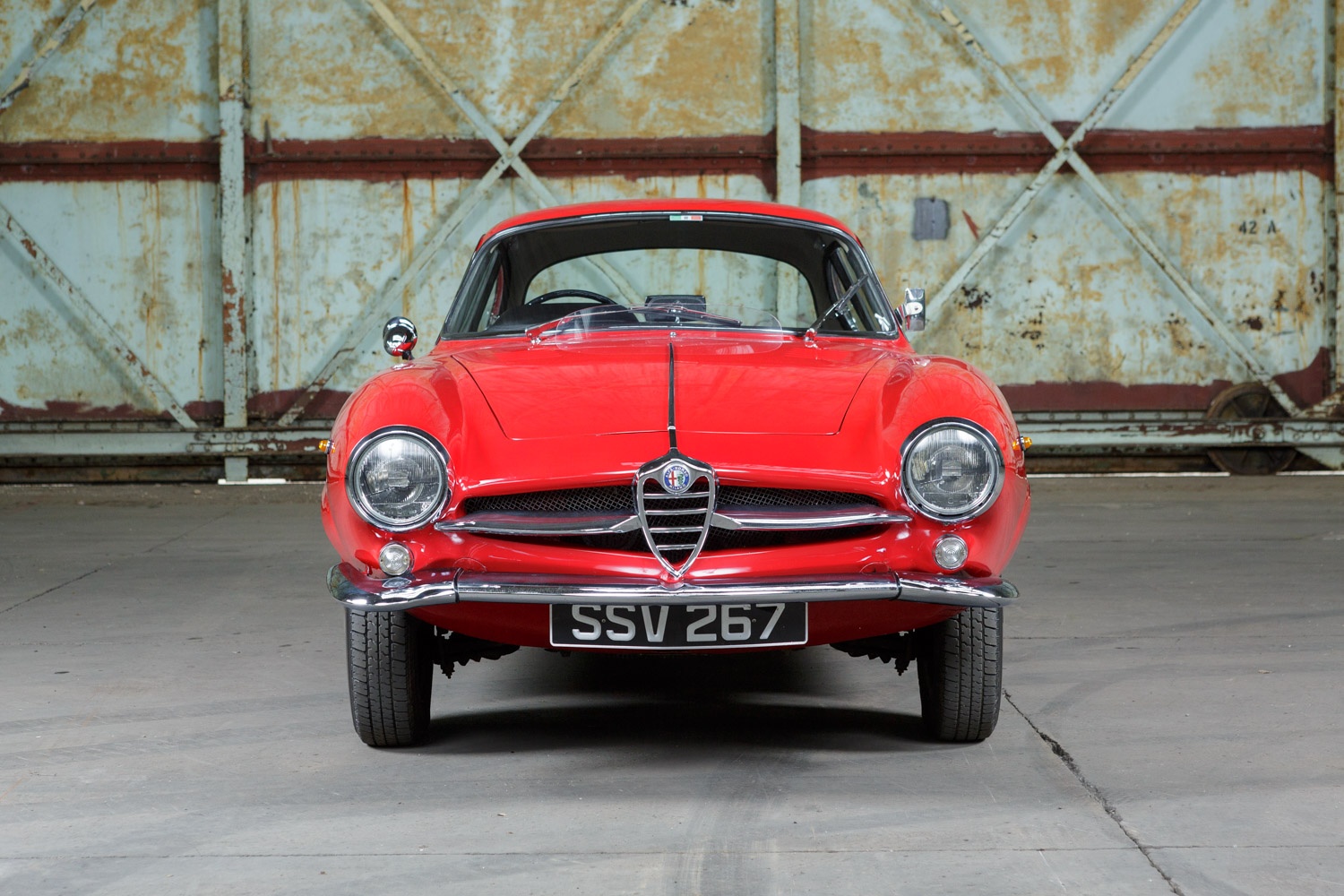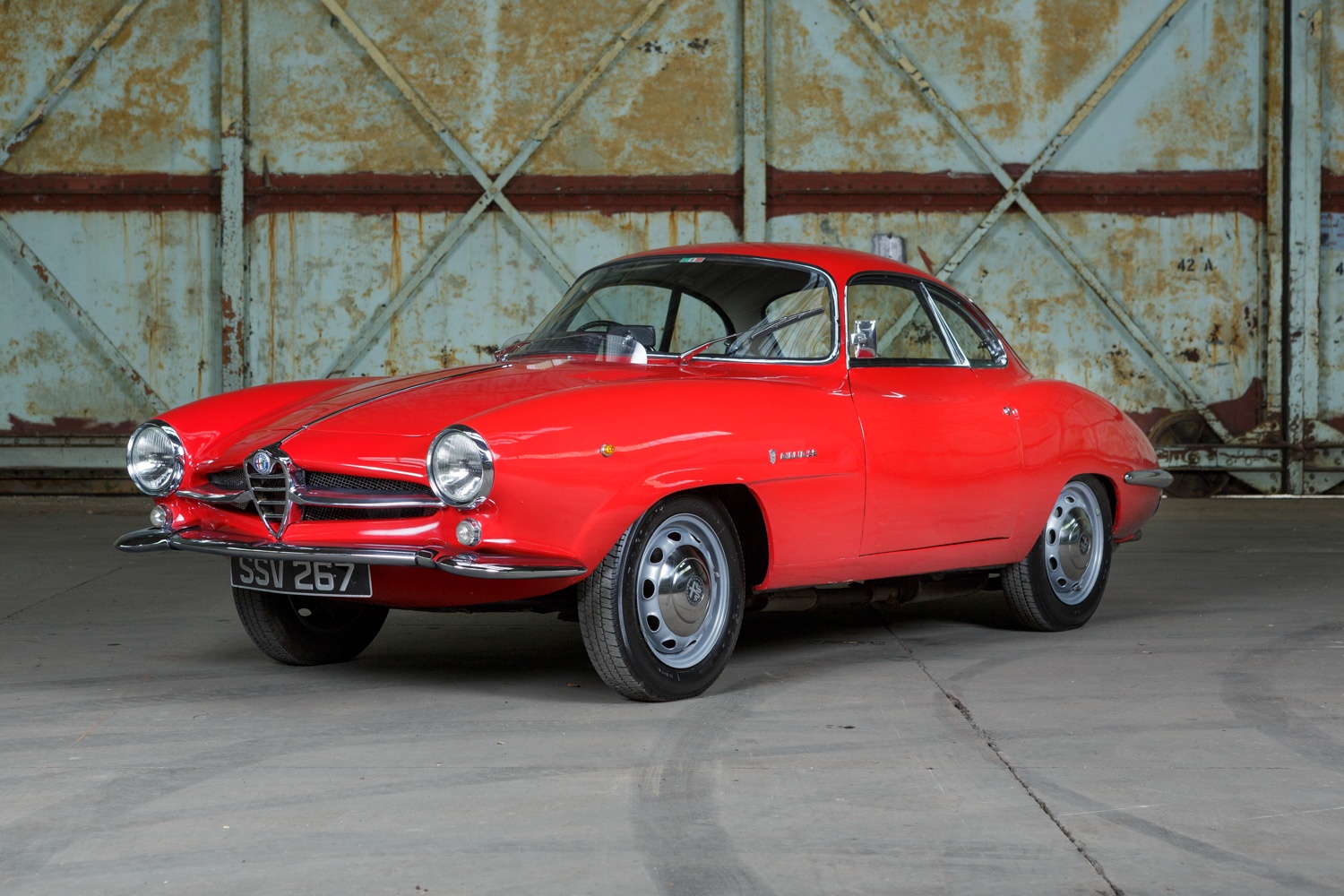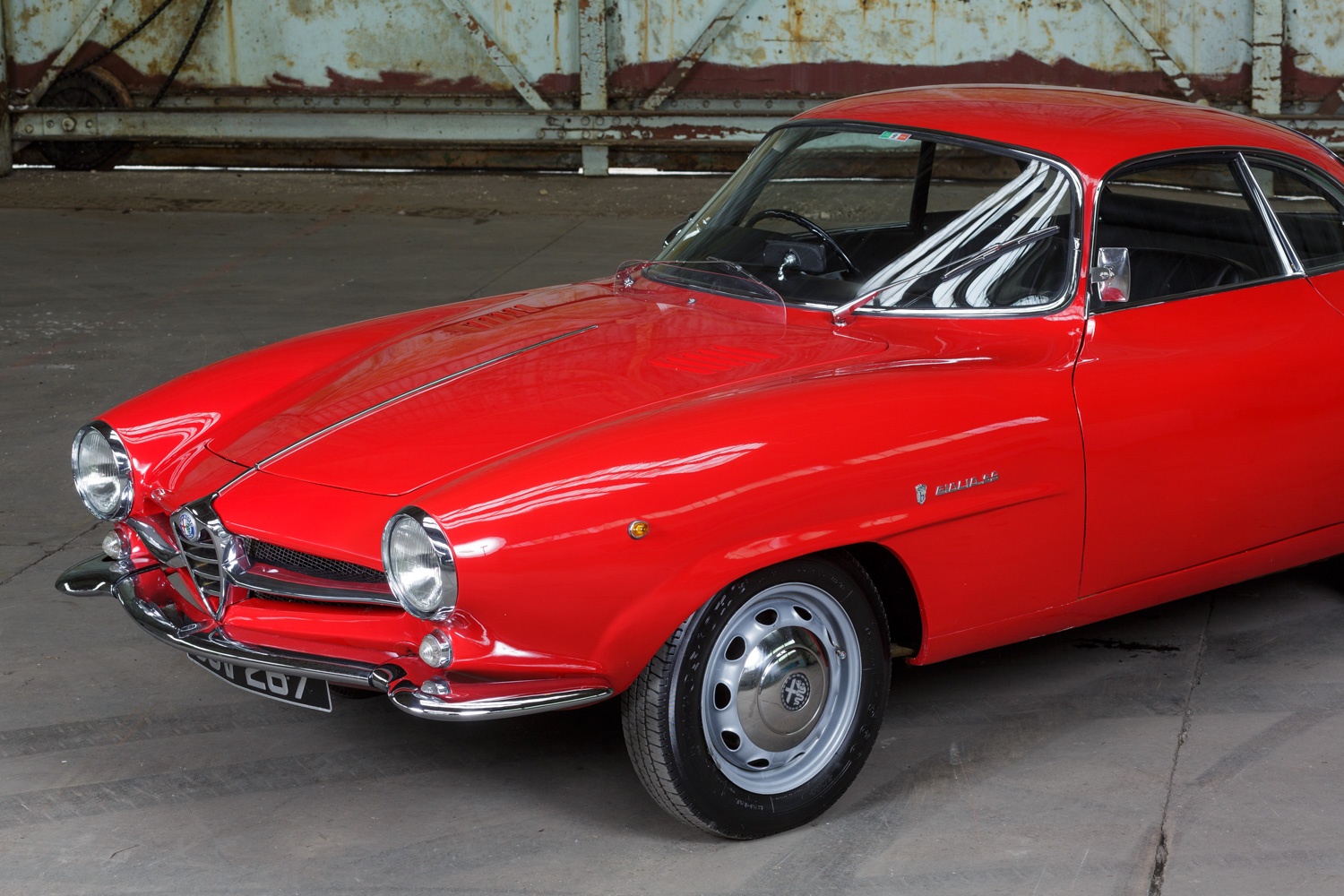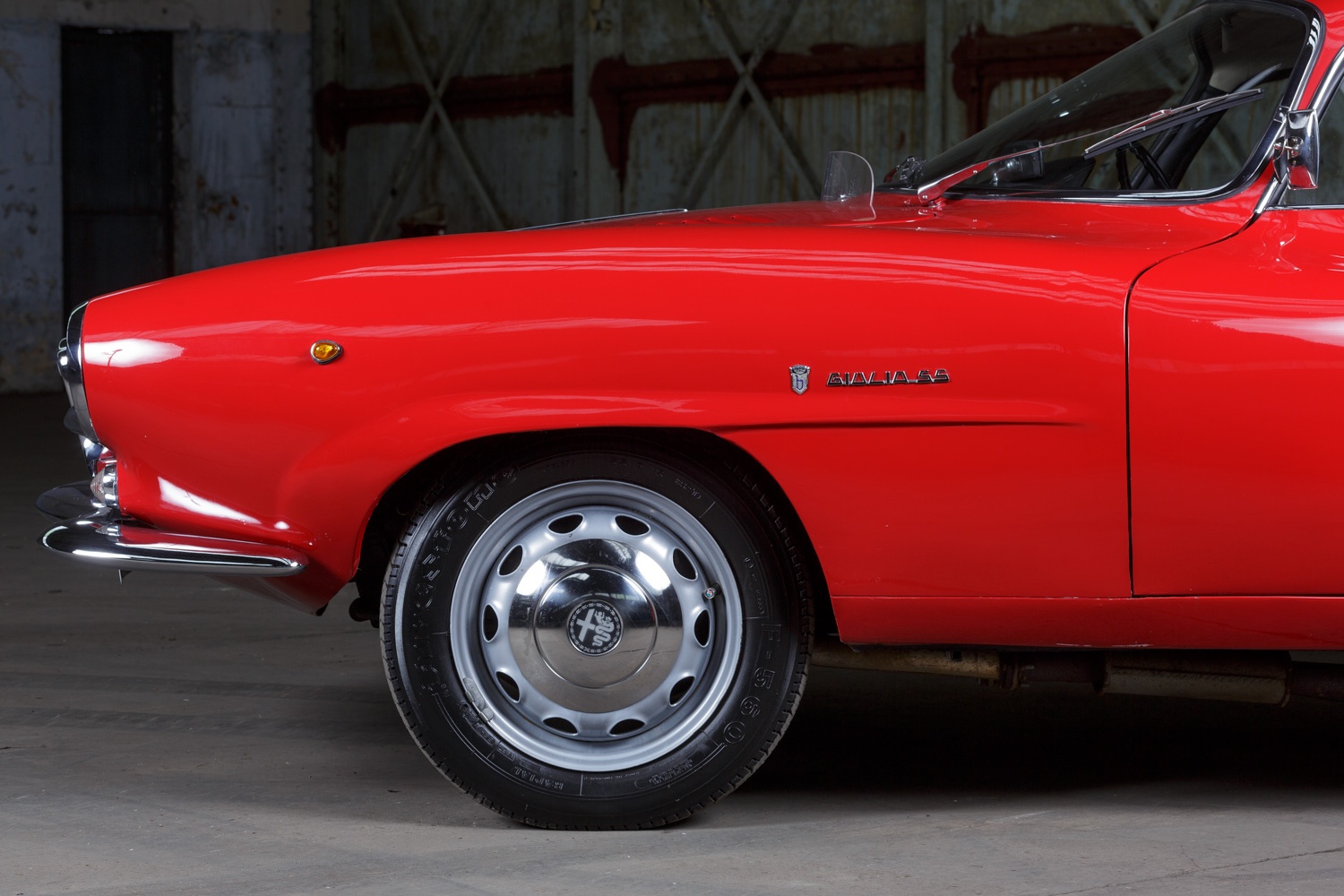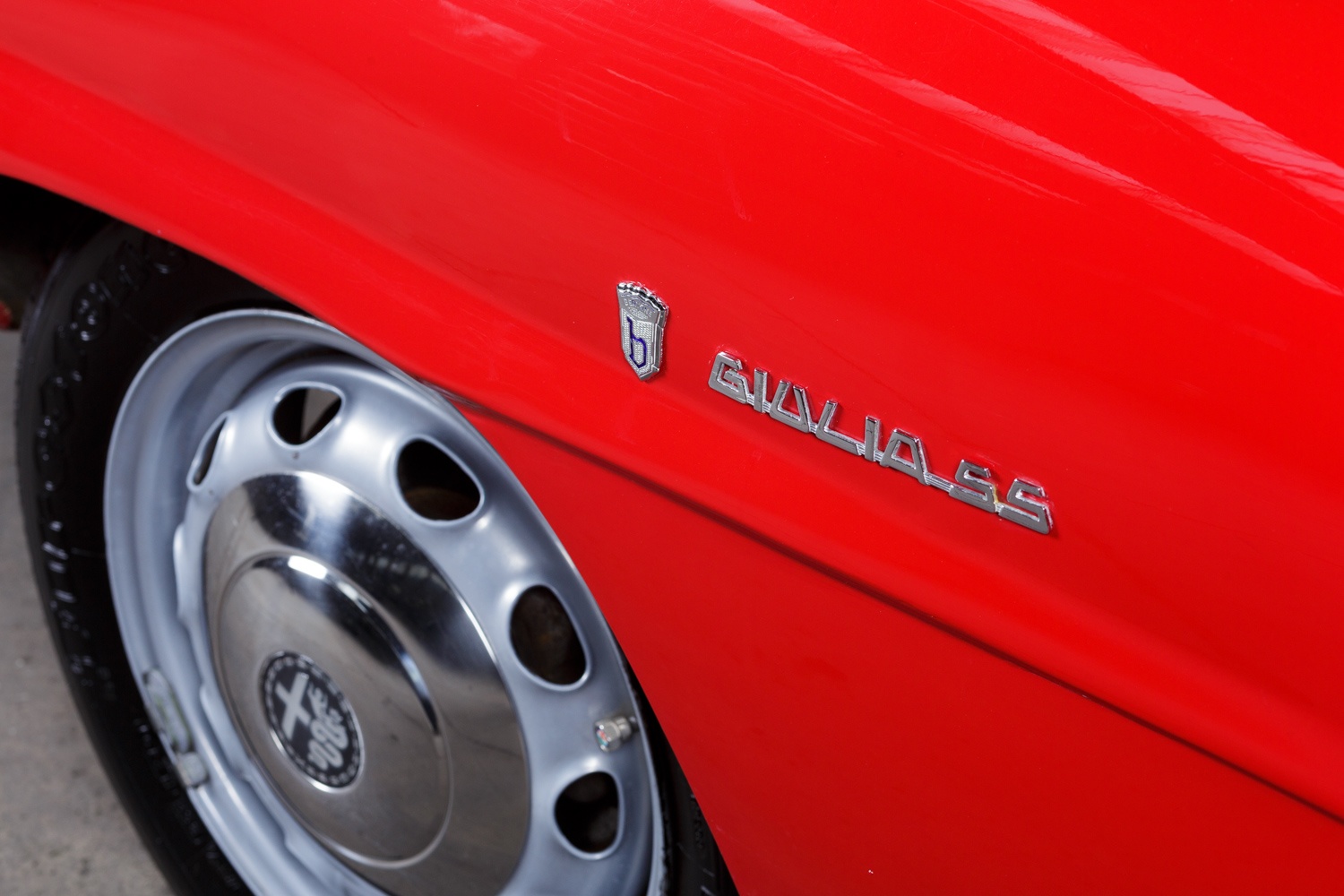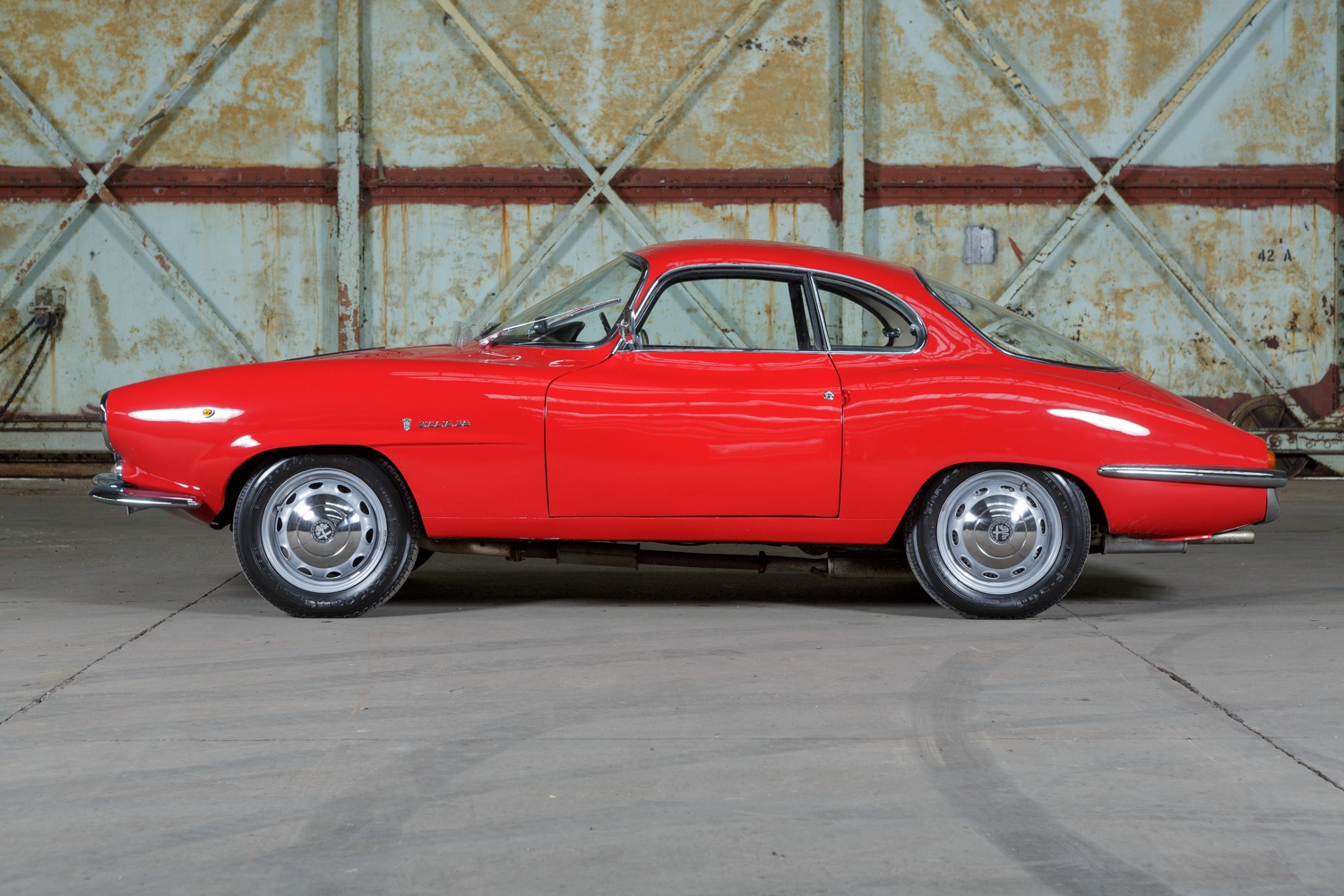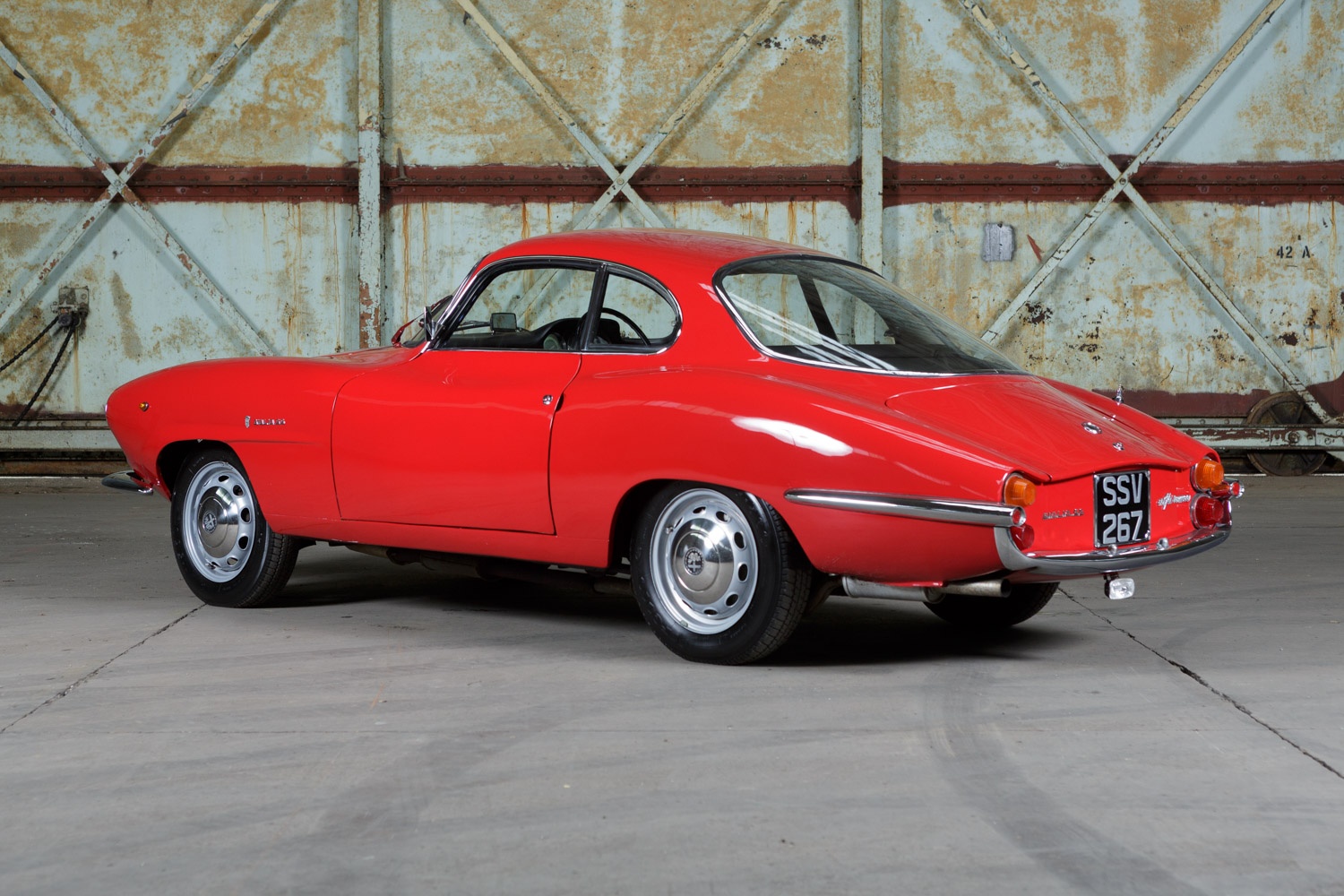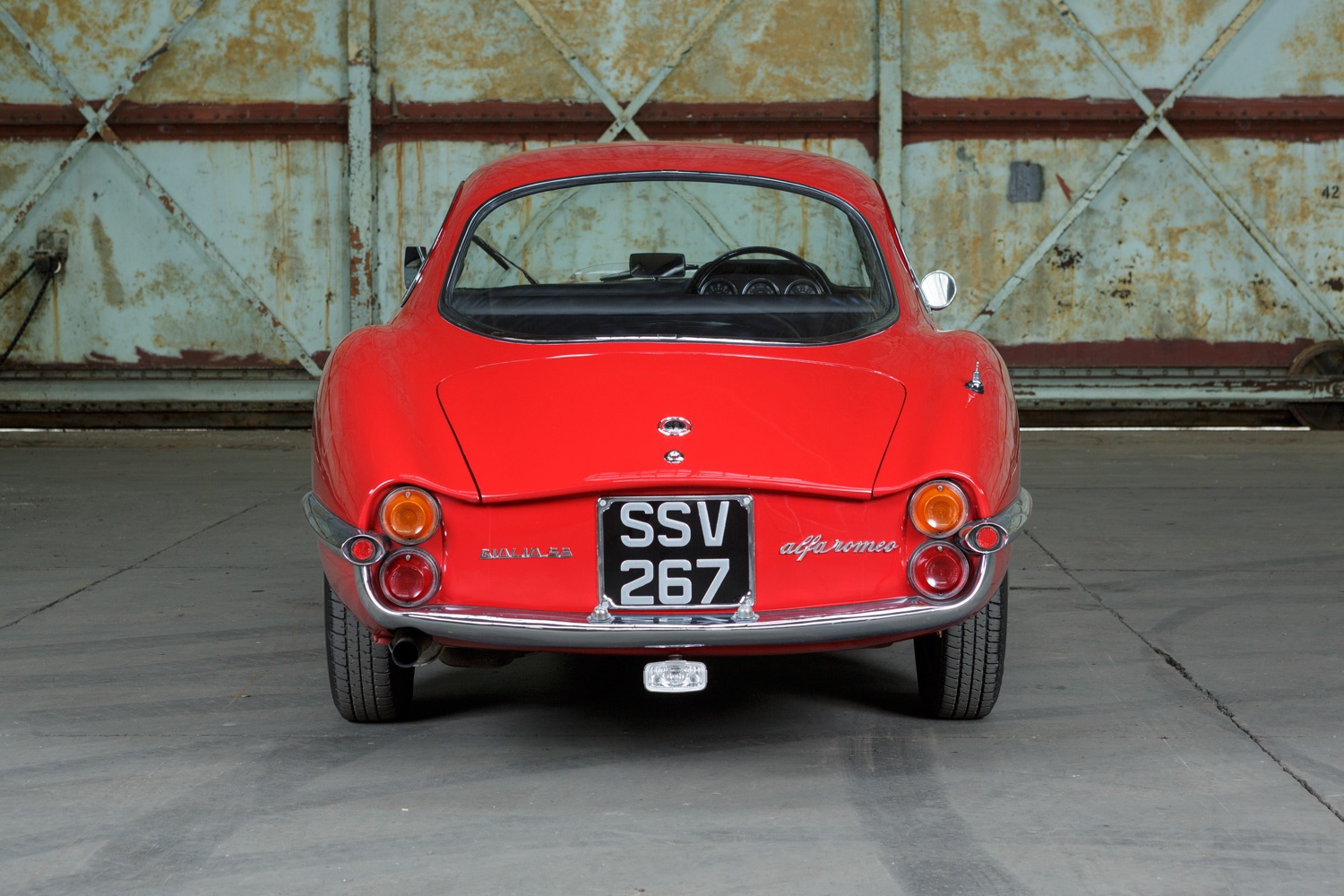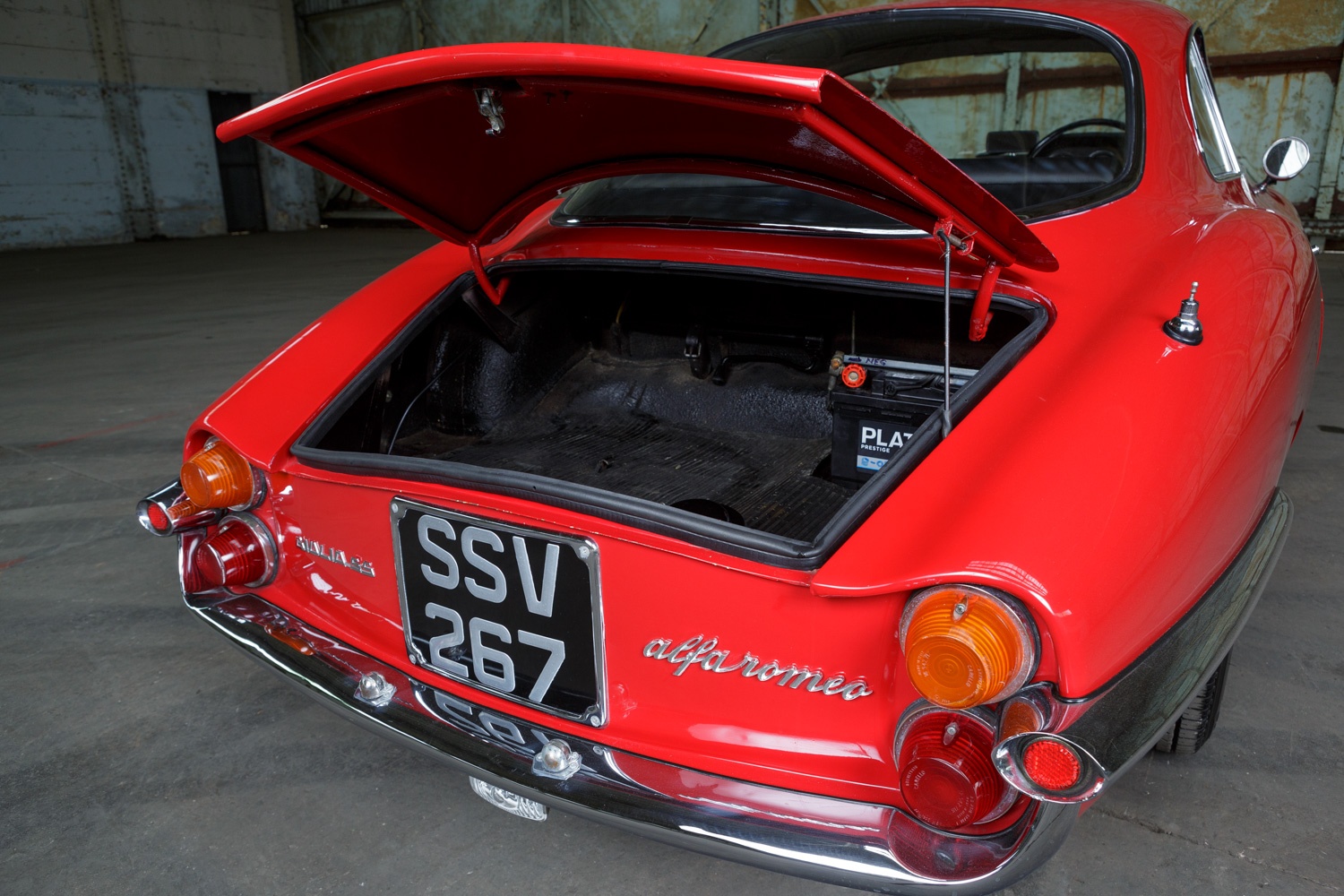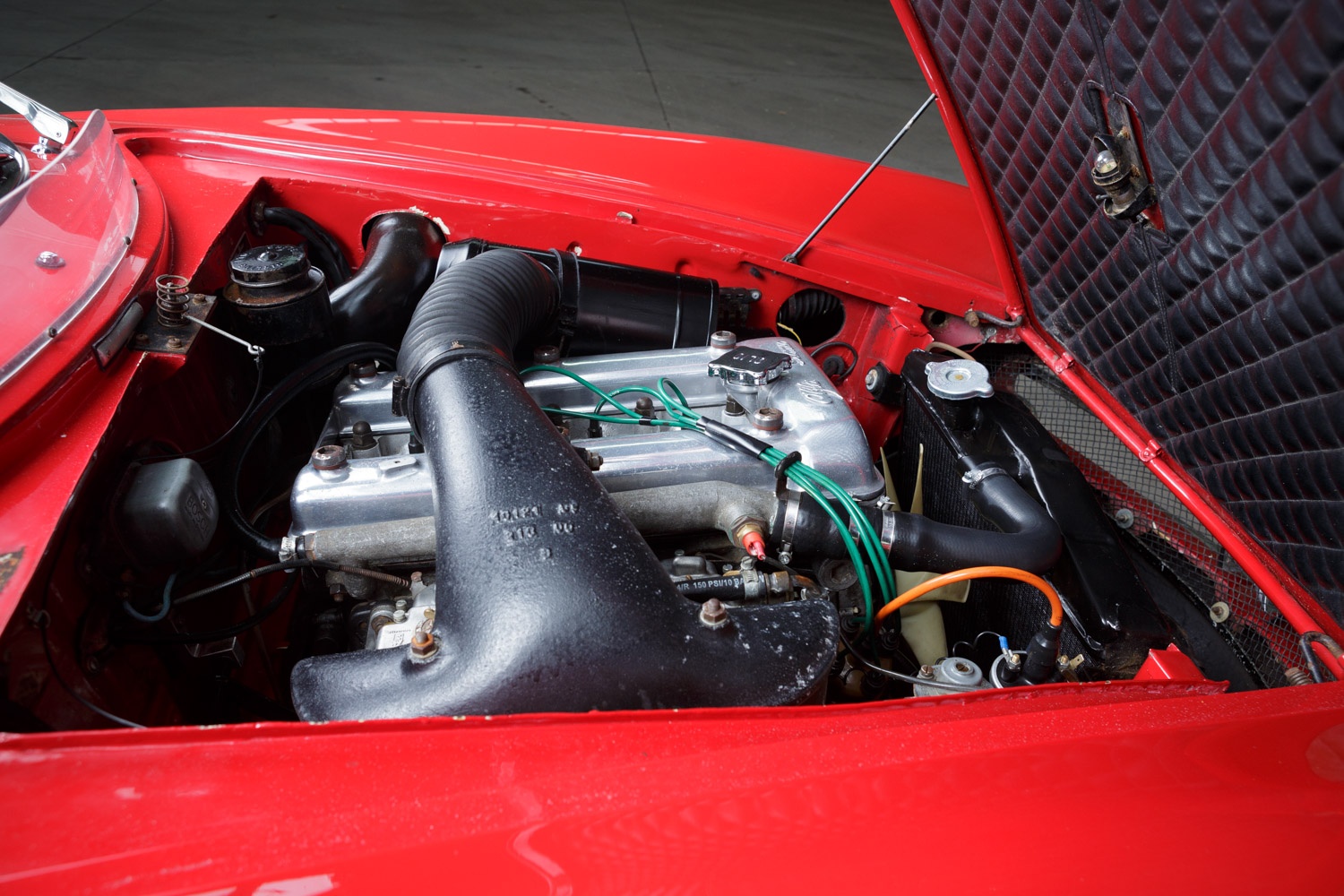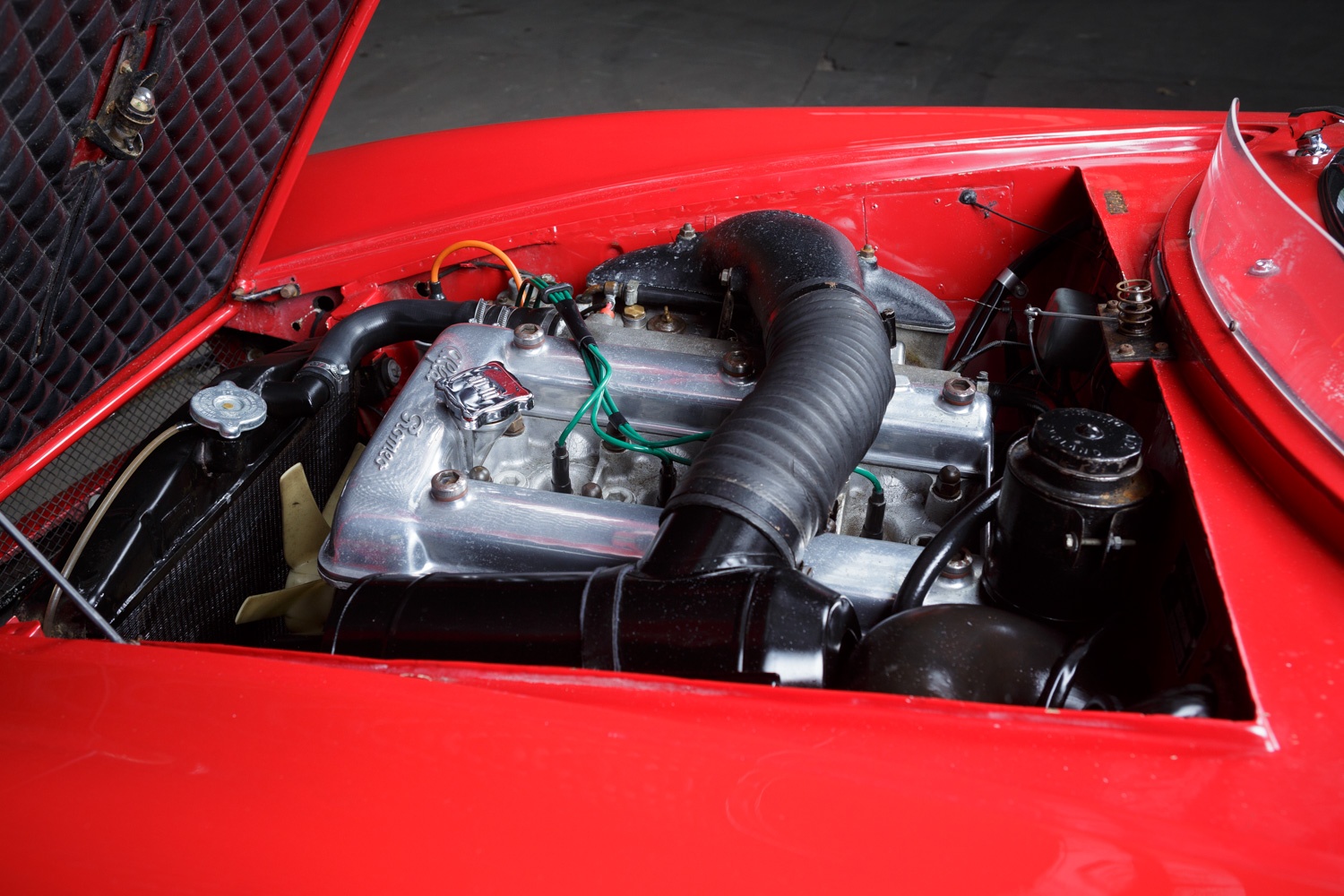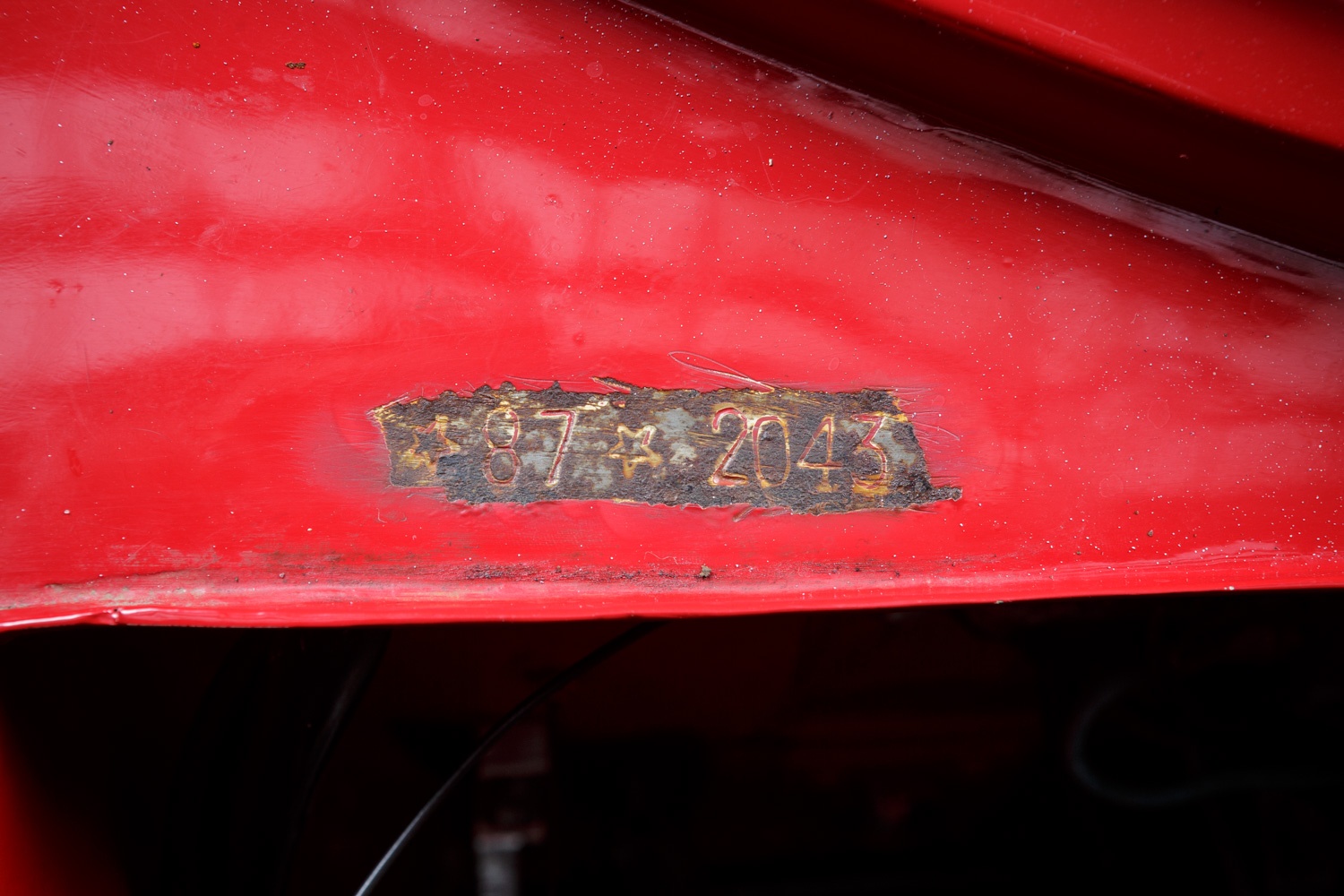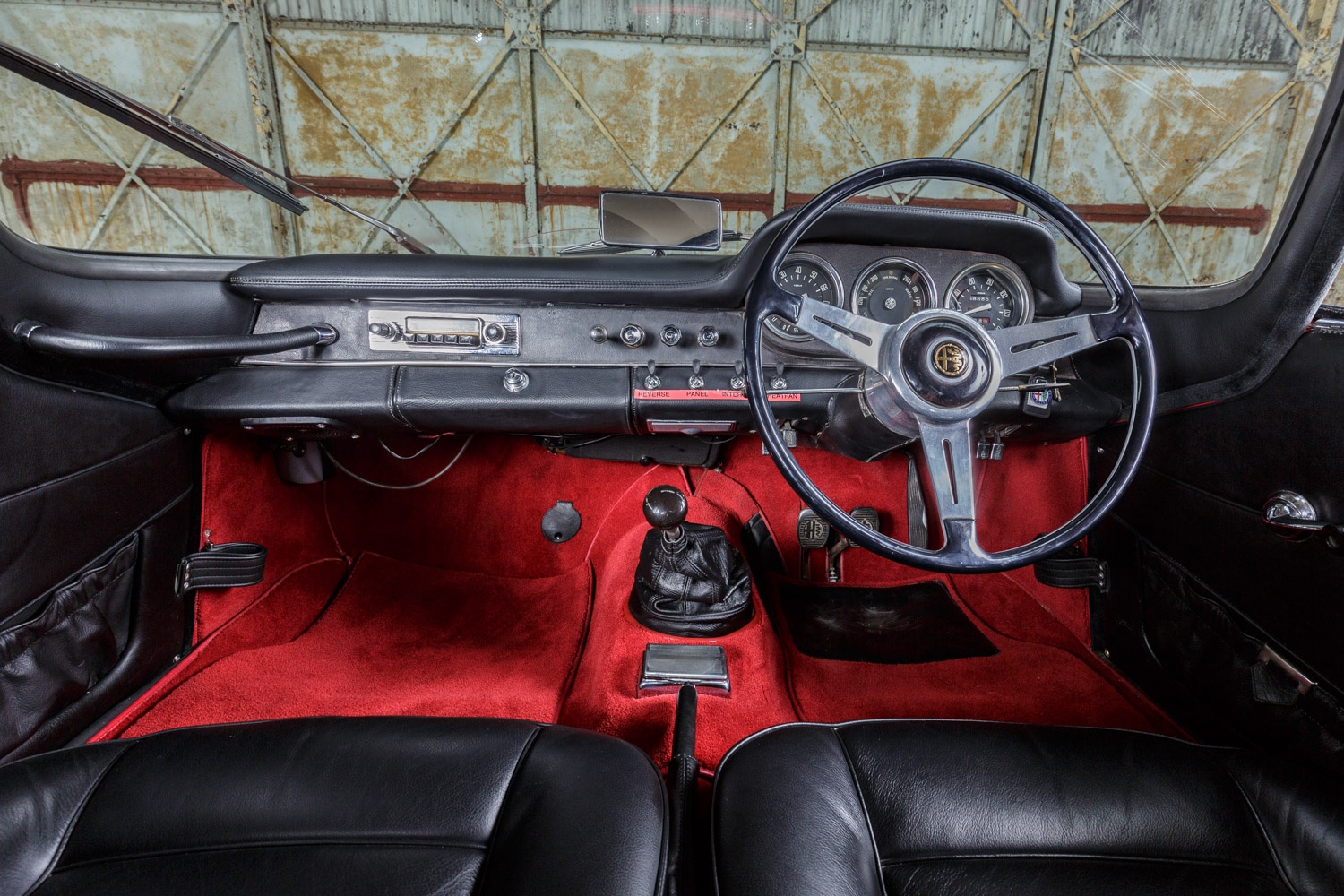 UPDATE; SEPTEMBER 26, 2022 FOR SALE AT GRAHAM TURNER MOTORS GREAT BRITAIN
One of the 25 right hand drive examples produced.
Bertone's striking coachwork for Alfa Romeo's Sprint Speciale (SS) first appeared in 1300cc Giulietta form, in left hand drive only. The Giulietta's successor, the 1600cc Giulia, was also built by Alfa in LHD form only, however the manufacturer eventually yielded to pressure from the UK importer for a RHD version. Alfa Romeo sanctioned Ken Rudd (of Ruddspeed) in Worthing to effect the conversion of brand new cars supplied by Milan.
Just 25 such conversions were carried out and the RHD Giulia SS remains one of the rarest of all post war Alfa Romeos. I have had the pleasure of offering this particular example for sale previously, some 15 years ago and it is delightful to be able to do so once more.
This late Giulia SS is one of the 25 officially sanctioned RHD cars and was first registered, here in the UK, on 2nd May 1966. Today still wearing its original colour scheme of Rosso with black trim, the car also boasts its original engine, a crucial and salient matter when considering the desirability of one of these cars.
In the long-term ownership, some years ago, of an arch-Alfa enthusiast, who oversaw the restoration and who trimmed the car so exquisitely, the appropriately registered SSV 267 has more recently been the property of a hugely enthusiastic gentleman who has presented the Alfa at some of the more prestigious events and concours, at which it has been admired and returned home with a number of awards and trophys. All of these, including being displayed at the RAC on Pall Mall, are documented in the comprehensive and extensive history files which date back over many years.
Mechanically the SS has wanted for nothing, indeed one of the most recent invoices encompasses the comprehensive rebuild of the engine, work so all encompassing and thorough that some £12,000 was spent in this regard with a well respected marque specialist.
Offered now in superb condition, this glamorous motor car will surely forever represent one of the most daring of all automotive design exercises.
£ 125,000 GBP