PREVIOUS OWNERS: Charles H. Goddard since 1974
HISTORY: (as copied from Significant Motors website 1/16/2020)
The company that became Alfa Romeo was founded as Società Anonima Italiana Darracq (SAID) in 1906 by the French automobile firm of Alexandre Darracq, with some Italian investors. One of them, Cavaliere Ugo Stella, an aristocrat from Milan, became chairman of the SAID in 1909. The firm's initial location was in Naples, but even before the construction of the planned factory had started, Darracq decided late 1906 that Milan would be a more suitable location and accordingly a tract of land was acquired in the Milan suburb of Portello, where a new factory of 6,700 square metres was erected. Late 1909, the Italian Darracq cars were selling slowly and Stella, with the other Italian co-investors, founded a new company named A.L.F.A. (Anonima Lombarda Fabbrica Automobili), initially still in partnership with Darracq. The first non-Darracq car produced by company was the 1910 24 HP, designed by Giuseppe Merosi, hired in 1909 for designing new cars more suitable to the Italian market. Merosi would go on to design a series of new A.L.F.A. cars with more powerful engines. A.L.F.A. also ventured into motor racing, drivers Franchini and Ronzoni competing in the 1911 Targa Florio with two 24 HP models. In 1914, an advanced Grand Prix car was designed and built, the GP1914 which featured a four cylinder, double overhead camshafts, four valves per cylinder and twin ignition. However, the onset of World War I halted automobile production at ALFA for three years.
In August 1915 the company came under the direction of Neapolitan entrepreneur Nicola Romeo, who converted the factory to produce military hardware for the Italian and Allied war efforts. Munitions, aircraft engines and other components, compressors and generators based on the company's existing car engines were produced in a vastly enlarged factory during the war. When the war was over, Romeo invested his war profits in acquiring locomotive and railways carriage plants in Saronno (Costruzioni Meccaniche di Saronno), Rome (Officine Meccaniche di Roma) and Naples (Officine Ferroviarie Meridionali), which were added to his A.L.F.A. ownership. Car production had not been considered at first, but resumed in 1919 since parts for the completion of 105 cars were still lying at the A.L.F.A. factory since 1915. In 1920, the name of the company was changed to Alfa Romeo with the Torpedo 20-30 HP becoming the first car to be badged as such.Their first success came in 1920 when Giuseppe Campari won at Mugello and continued with second place in the Targa Florio driven by Enzo Ferrari. Giuseppe Merosi continued as head designer, and the company continued to produce solid road cars as well as successful race cars (including the 40-60 HP and the RL Targa Florio).
In 1923 Vittorio Jano was lured away from Fiat, partly thanks to the persuasion of a young Alfa racing driver named Enzo Ferrari, to replace Merosi as chief designer at Alfa Romeo. The first Alfa Romeo under Jano was the P2 Grand Prix car, which won Alfa Romeo the inaugural world championship for Grand Prix cars in 1925. For Alfa road cars Jano developed a series of small-to-medium-displacement 4, 6, and 8 cylinder inline power plants based on the P2 unit that established the classic architecture of Alfa engines, with light alloy construction, hemispherical combustion chambers, centrally-located plugs, two rows of overhead valves per cylinder bank and dual overhead cams. Jano's designs proved to be both reliable and powerful.
Enzo Ferrari proved to be a better team manager than driver, and when the factory team was privatised, it then became Scuderia Ferrari. When Ferrari left Alfa Romeo, he went on to build his own cars. Tazio Nuvolari often drove for Alfa, winning many races prior to World War II.
In 1928 Nicola Romeo left, with Alfa going broke after defense contracts ended, and in the end of 1932 Alfa Romeo was rescued by the government, which then had effective control. Alfa became an instrument of Mussolini's Italy, a national emblem. During this period Alfa Romeo built bespoke vehicles for the wealthy, with the bodies normally built by Touring of Milan or Pininfarina. This was the era that peaked with the legendary Alfa Romeo 2900B Type 35 racers.
The Alfa factory (converted during wartime to the production of Macchi C.202 Folgore engines) was bombed during World War II, and struggled to return to profitability after the war. The luxury vehicles were out. Smaller mass-produced vehicles began to be produced in Alfa's factories beginning with the 1954 model year, with the introduction of the Giulietta series
The Alfa Romeo Giulietta (series 750 and 101) was manufactured from 1954 to 1965. The first Giulietta model was a coupé, the Giulietta Sprint, introduced in late 1954. This was followed by a sedan in spring 1955 and in mid 1955, the open two-seat Giulietta Spider, featuring convertible bodywork by Pininfarina The Giulietta used an Alfa Romeo Twin Cam engine of 1290 cc straight-4, with light alloy cylinder block and alloy cylinder head with twin overhead camshafts. The original Giulietta engine produced a power output of 53 bhp in the sedan and 80 bhp in the Giulietta Sprint. This was increased to 100 bhp in later sporting models such as the Giulietta Sprint Speciale and the Giulietta Sprint SZ (Sprint Zagato).
This very rare Veloce has a known history going back many years, and has passed through only a few owners hands. Purchased 2 years ago from of the Family who owned the car since 1974, the car has just received a nut and bolt restoration by marque specialists, and has covered only 500 miles since completion. The car was repainted in its original color scheme, Celeste Blue.
This is a transitional model that resides on the longer 101 wheelbase but still has the earlier 750 engine, but the more desirable 101 gearbox, as Alfa handled this change more on a rolling basis than with strict regard to model years, which makes this car even more unusual.
The exceptional attention to detail and authenticity in this lovely restoration is quite impressive. Complete with all records and documentation, this is a truly a rare opportunity to buy a true Veloce in the wrapper- ready for the most demanding Concours, and fully prepared to be driven enthusiastically on the numerous events for which it is eligble.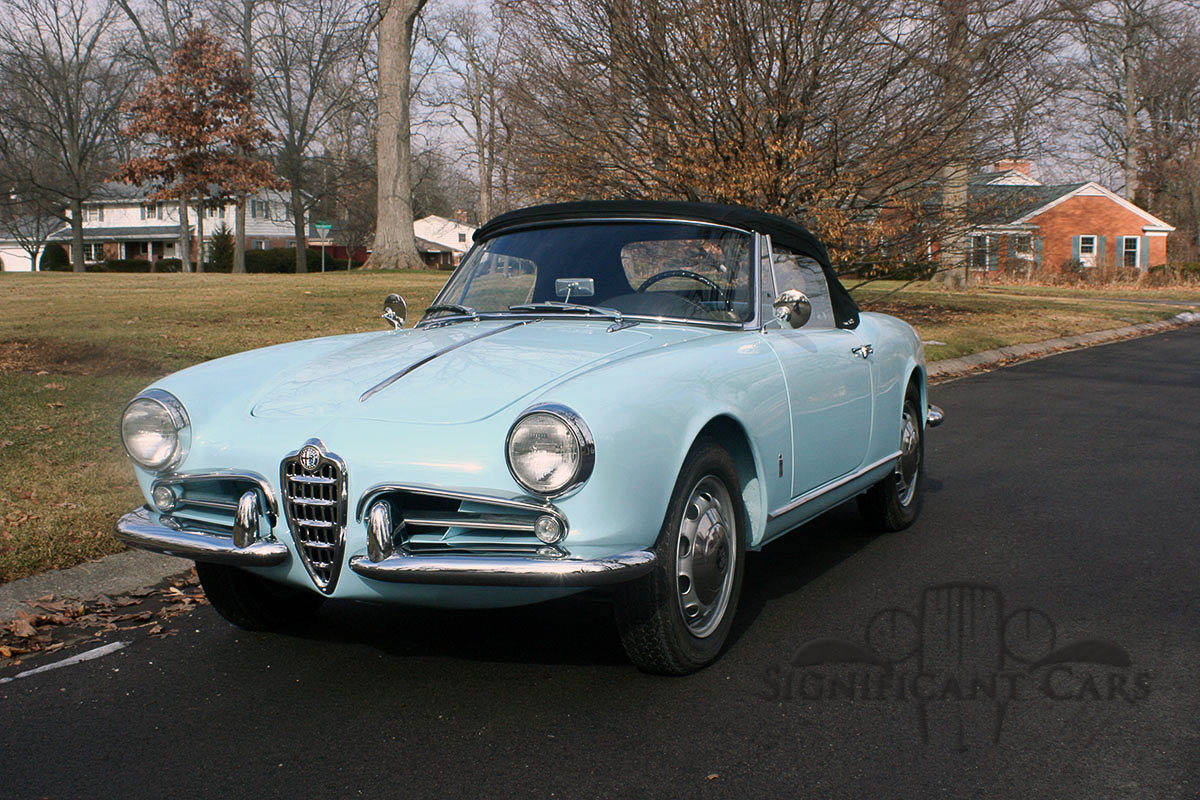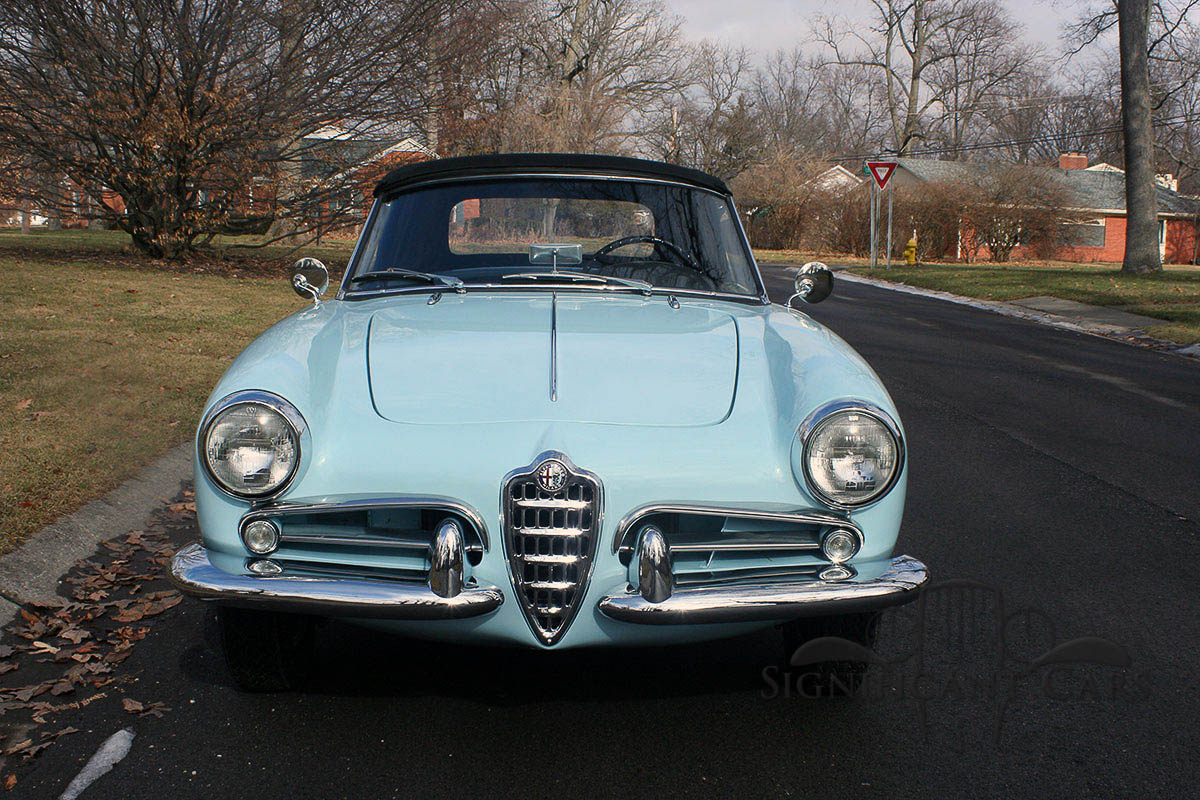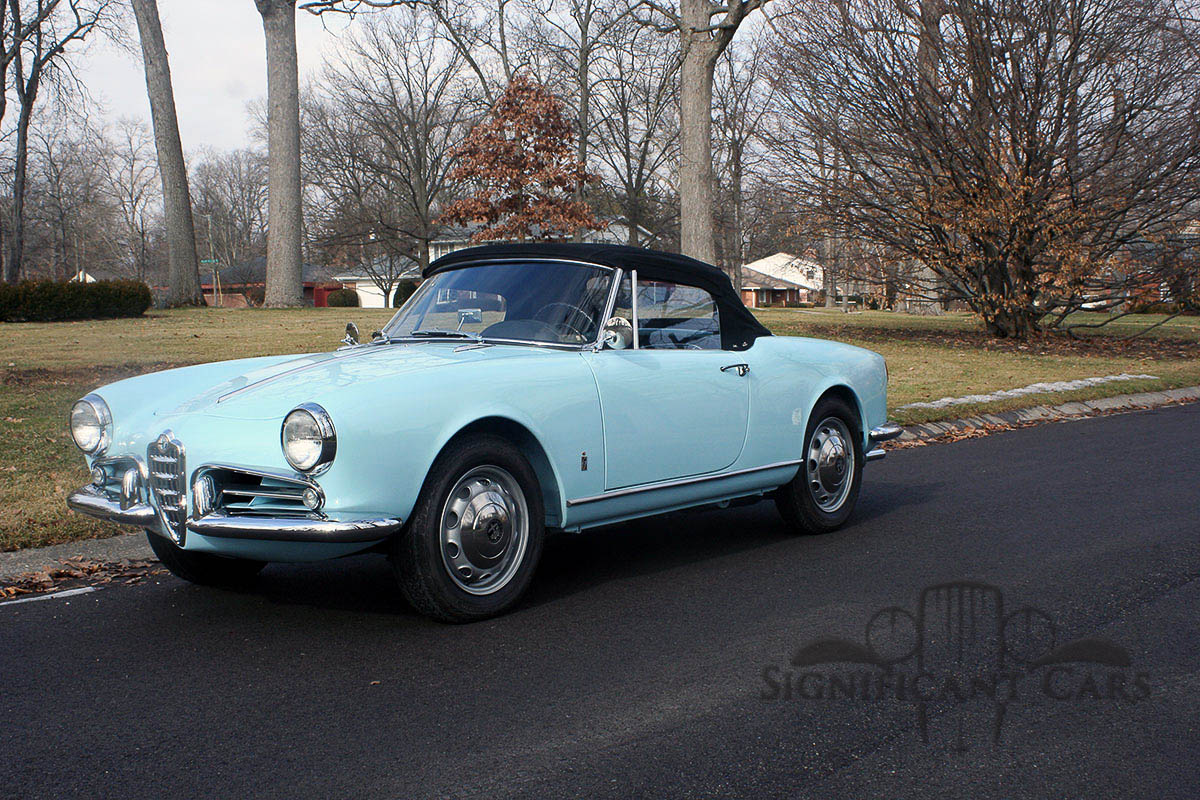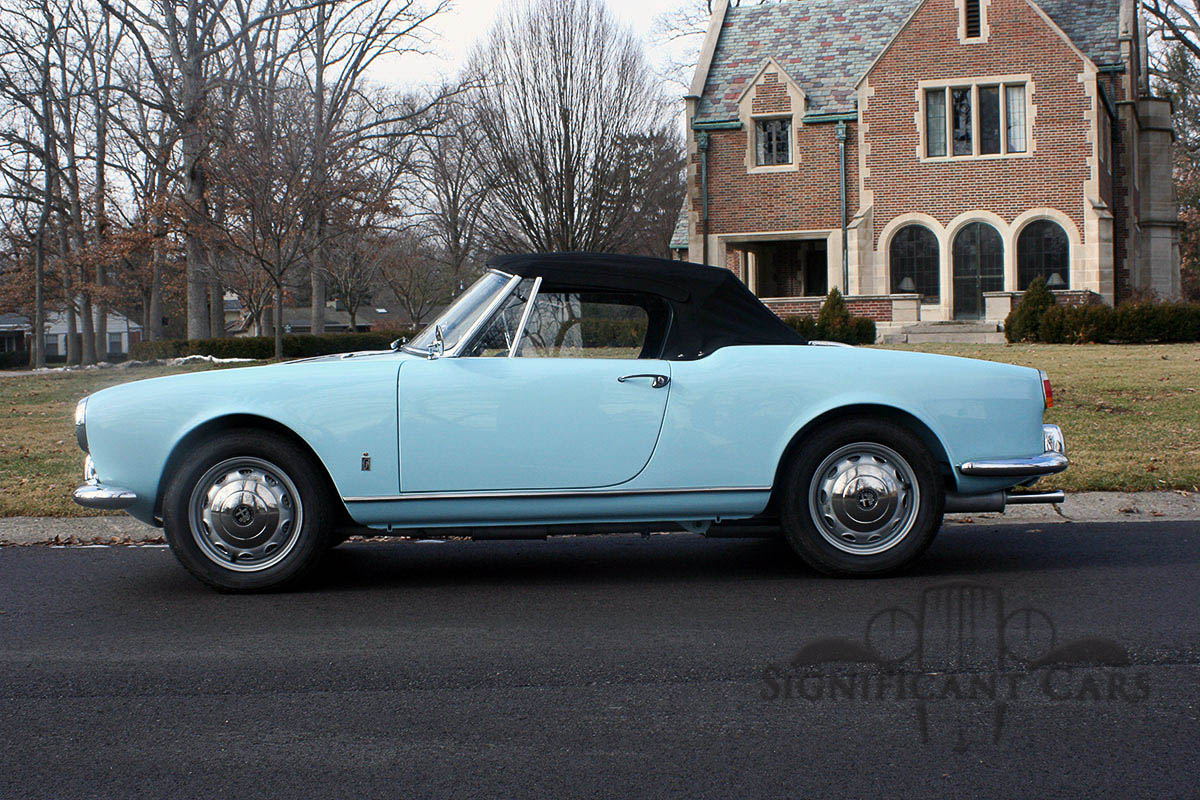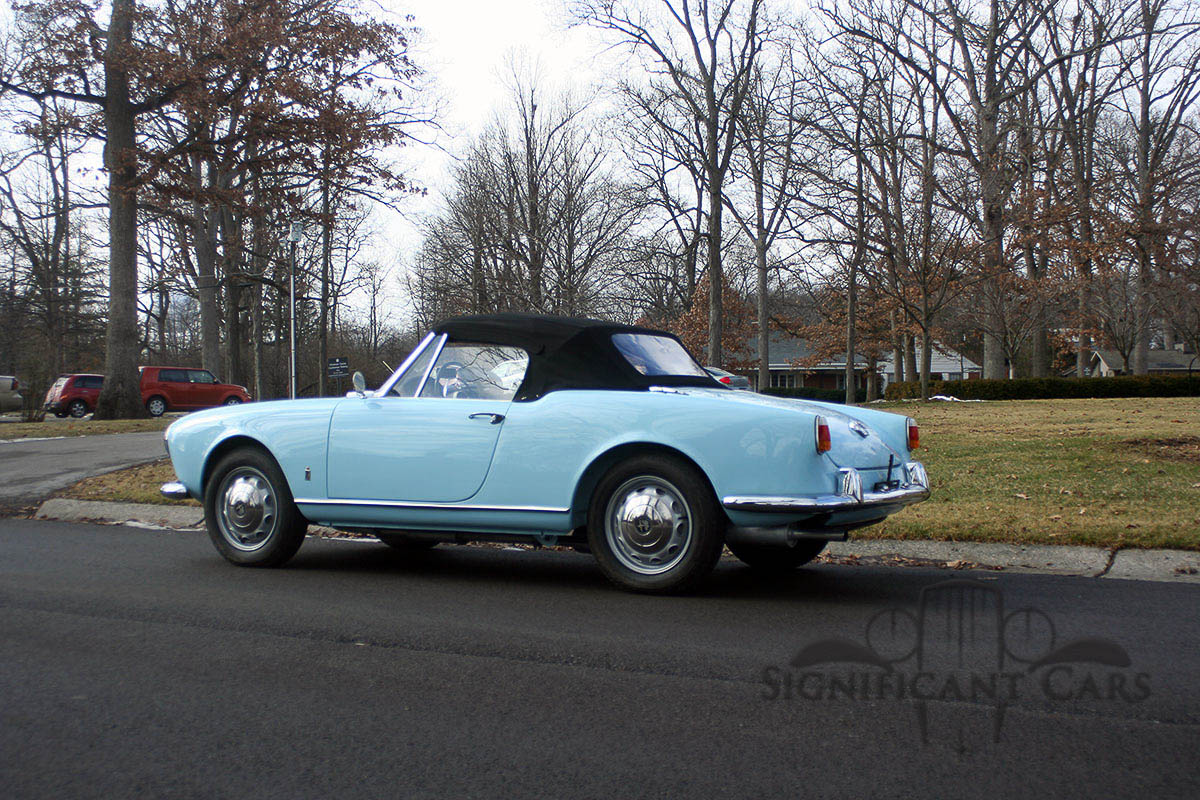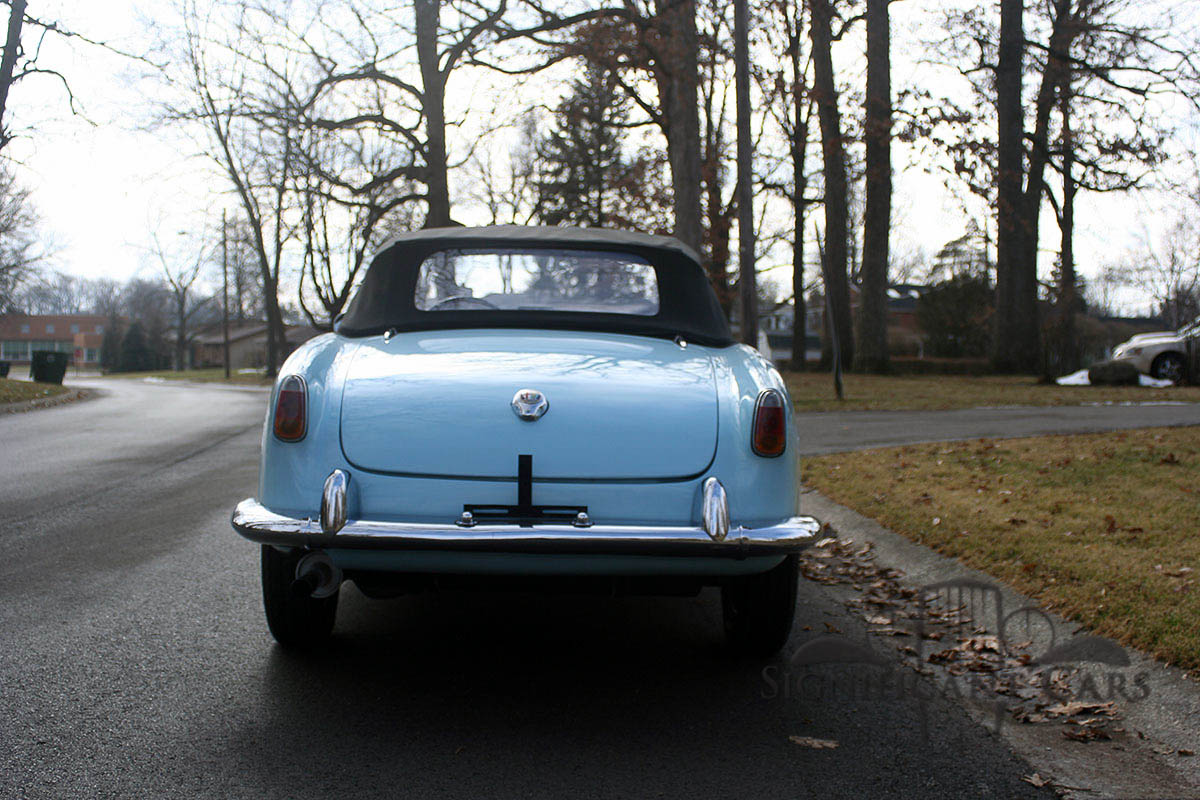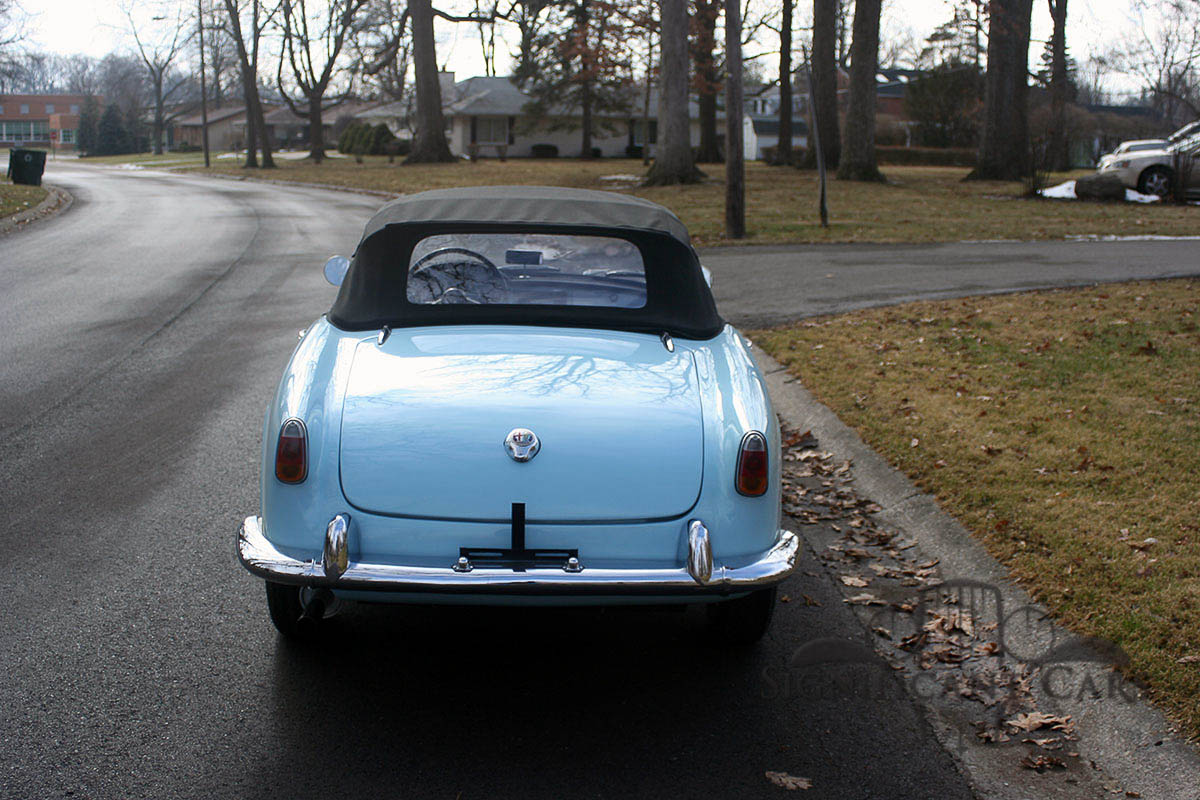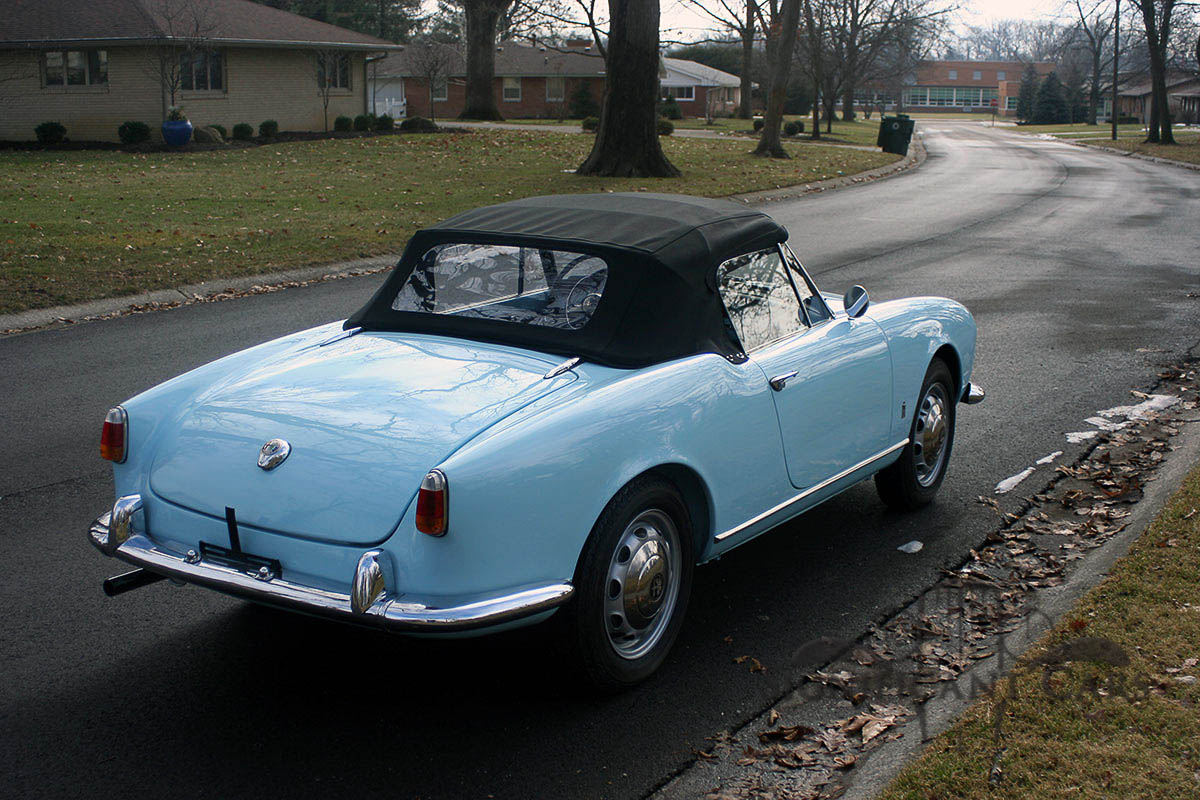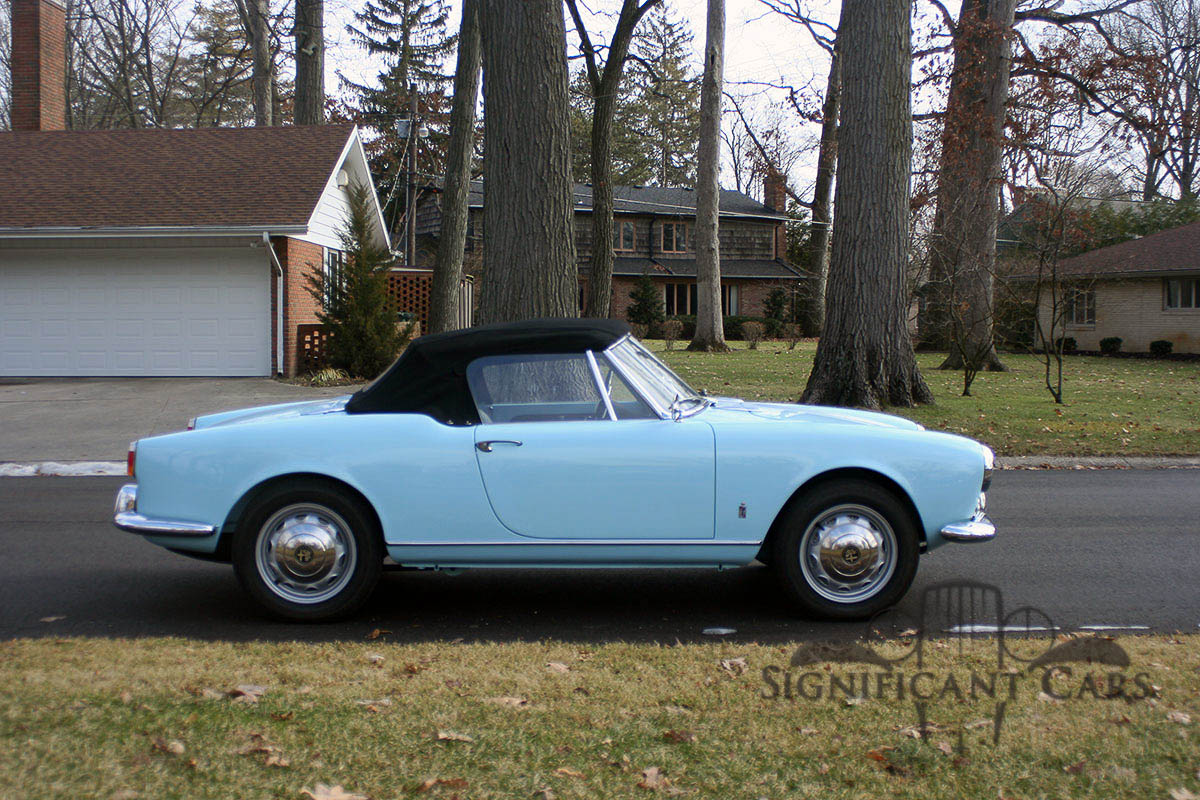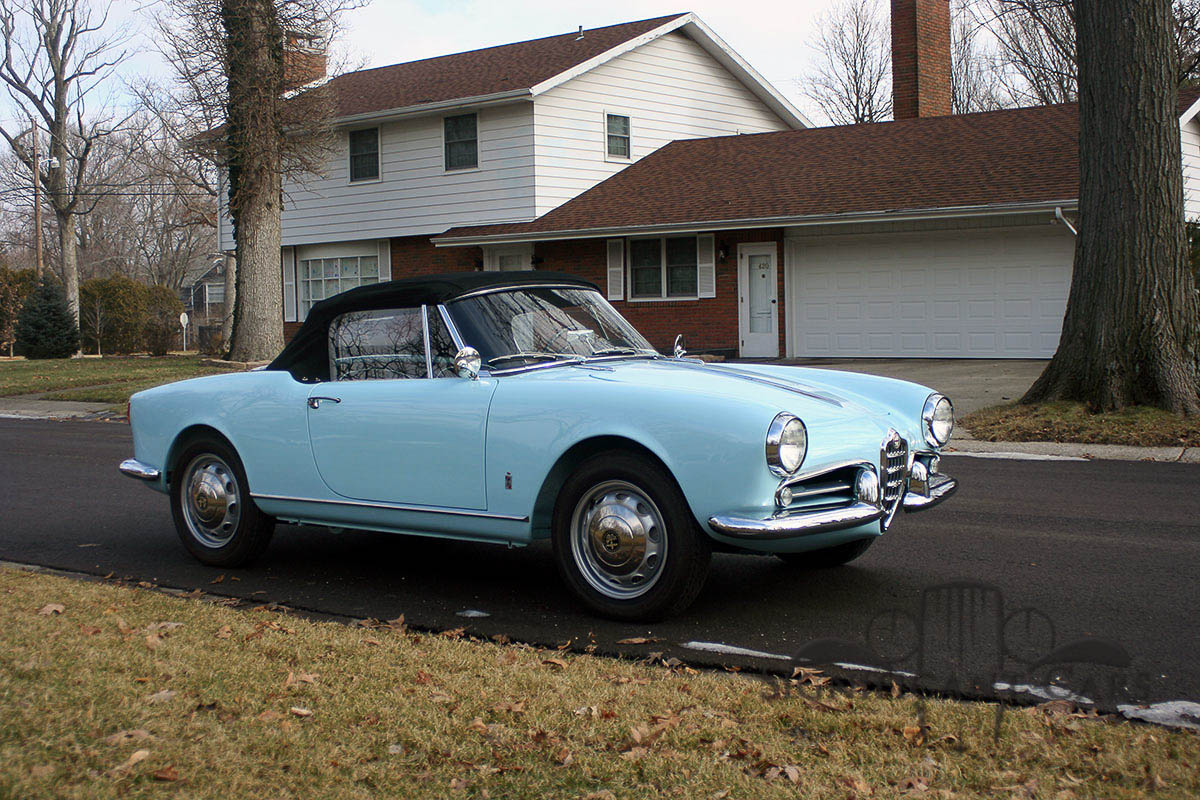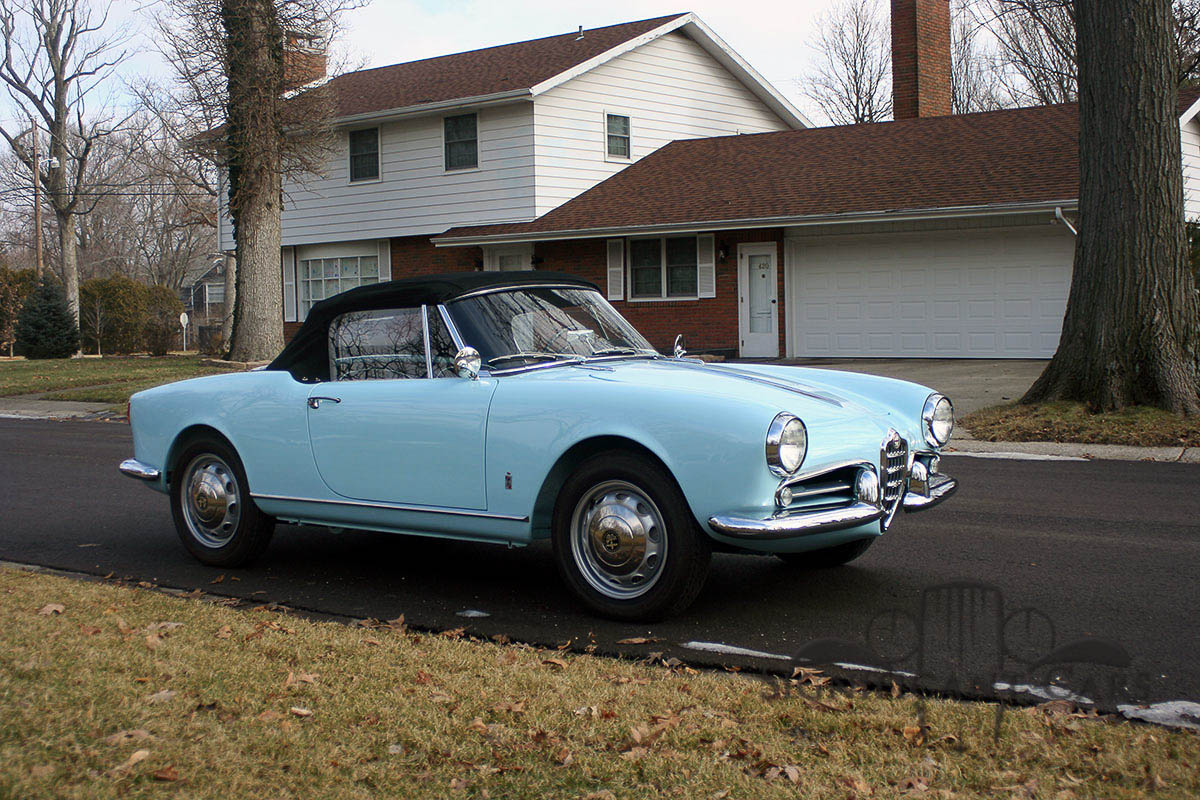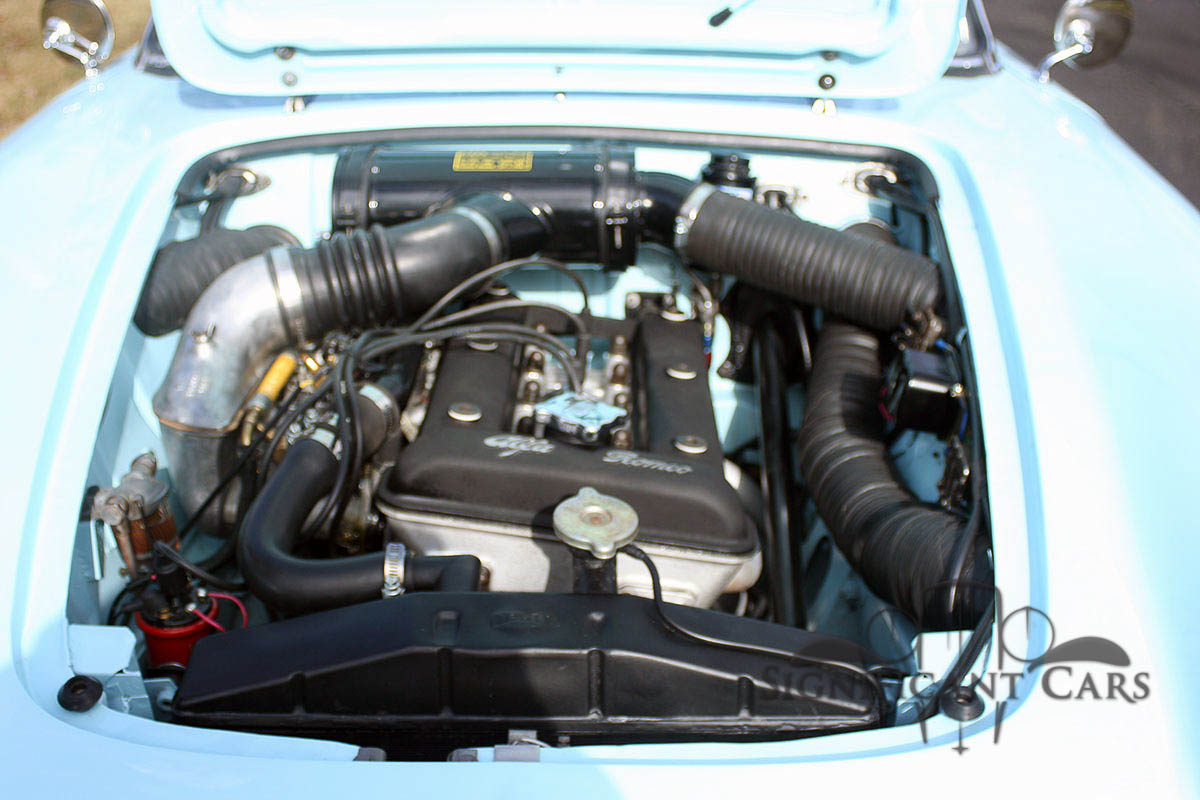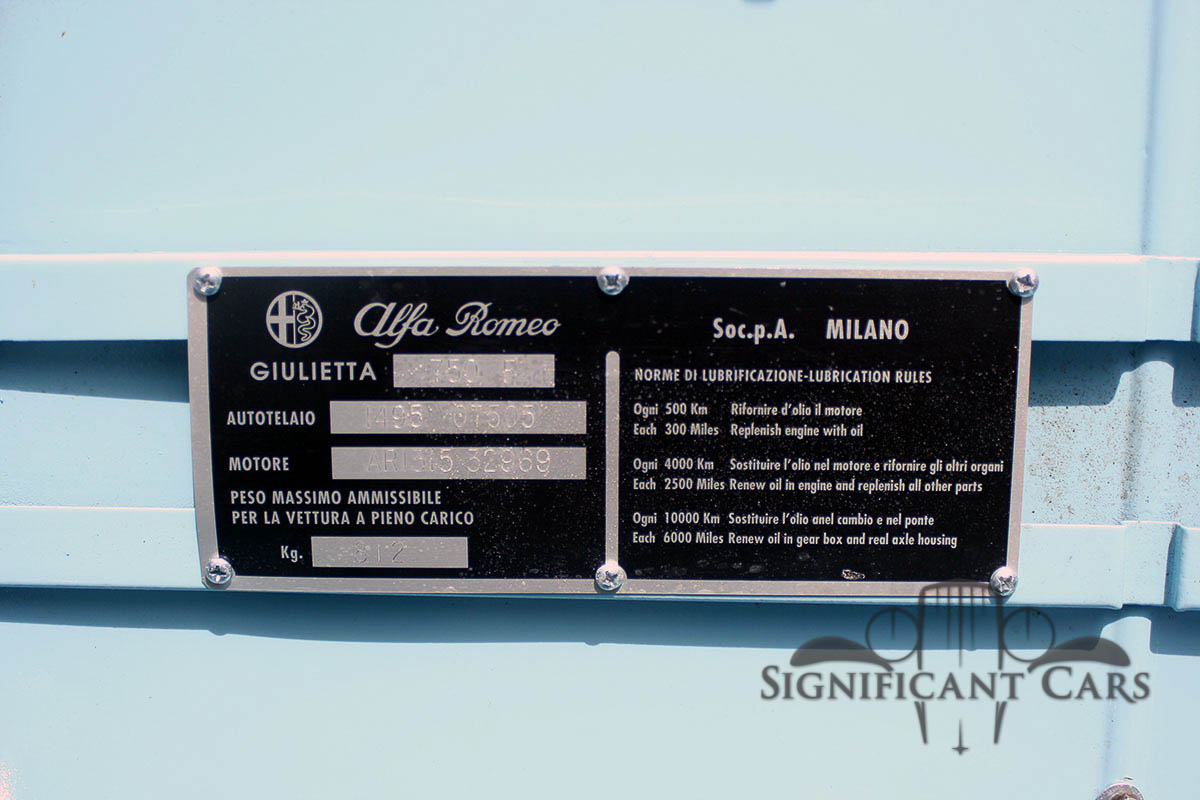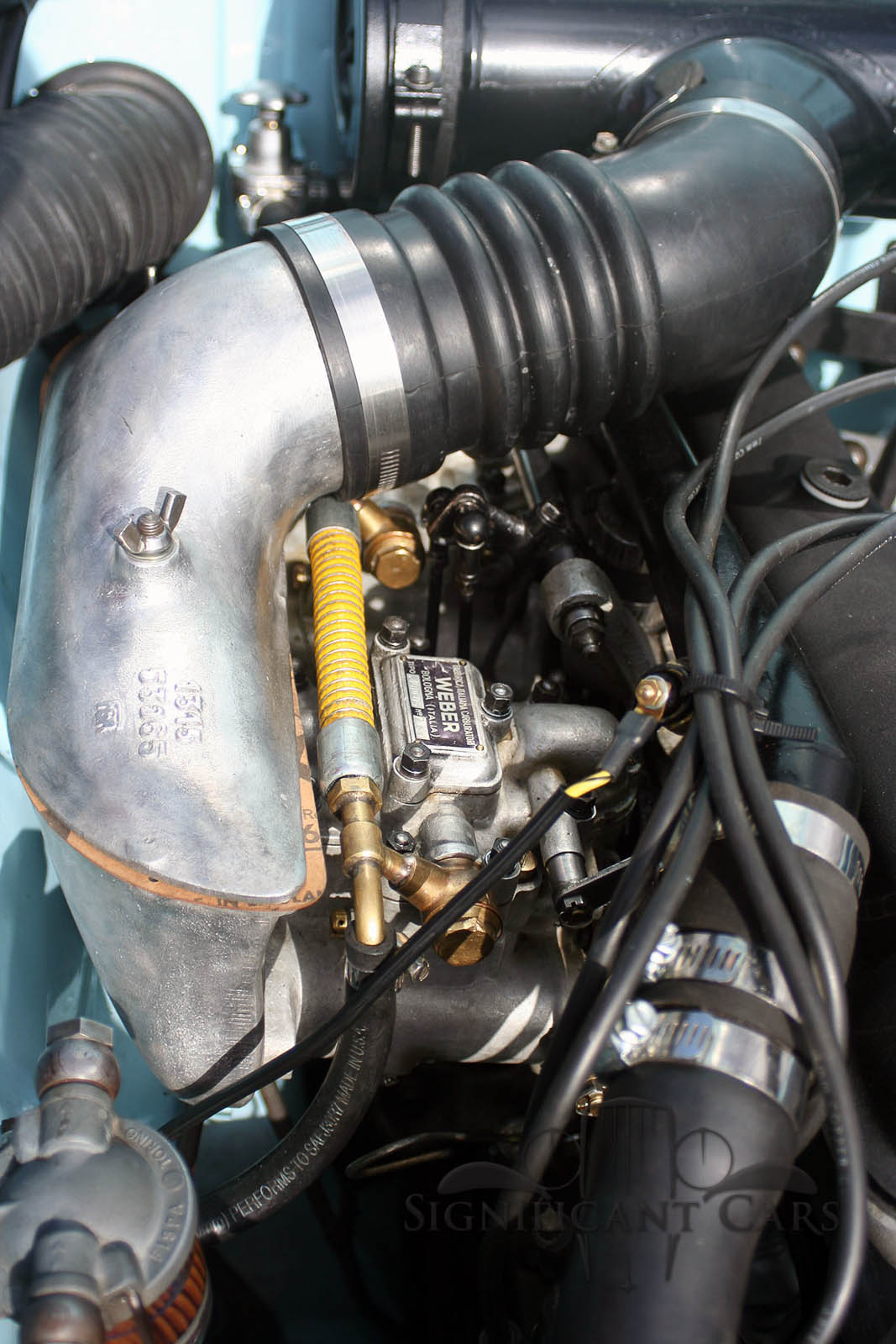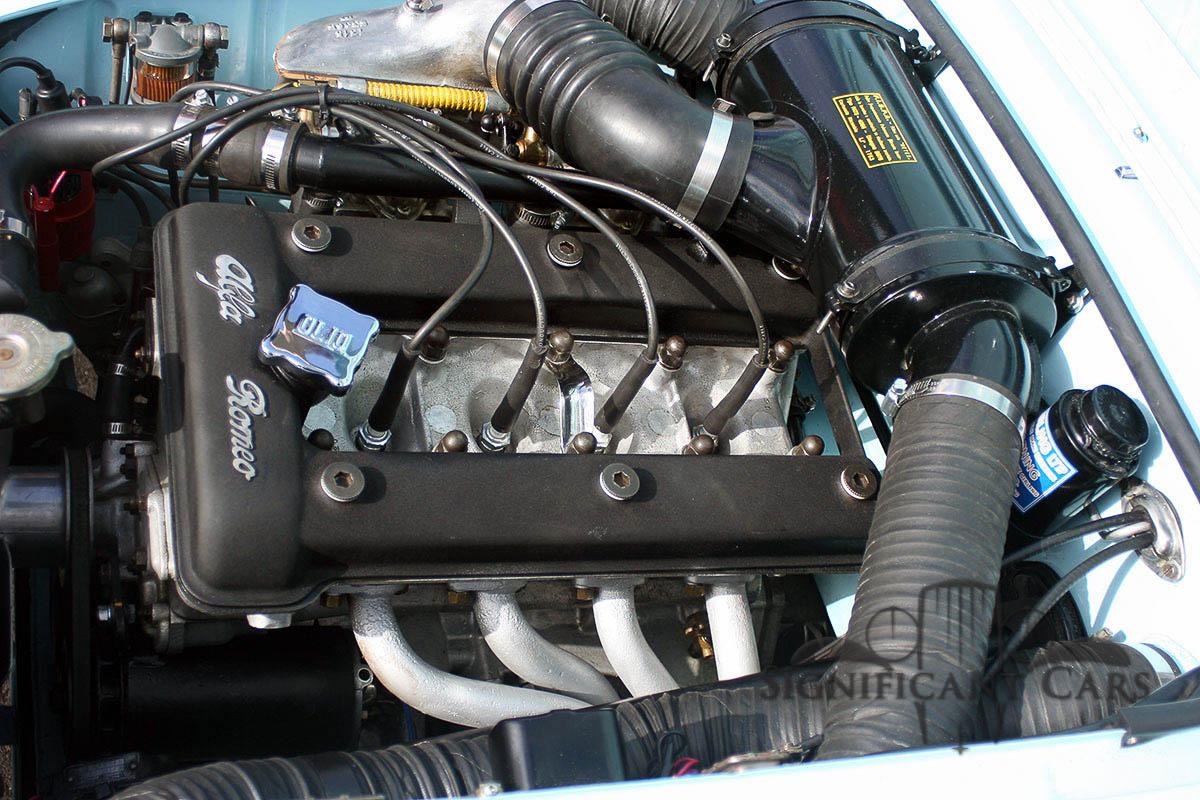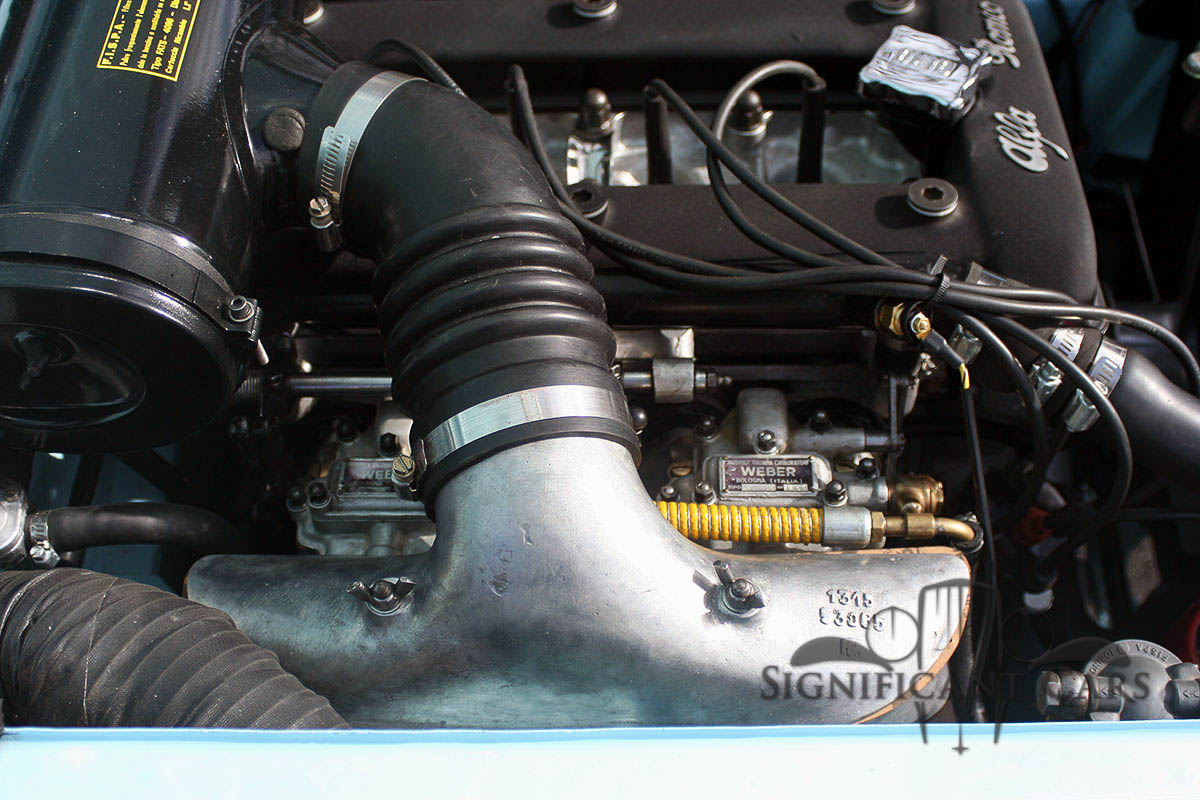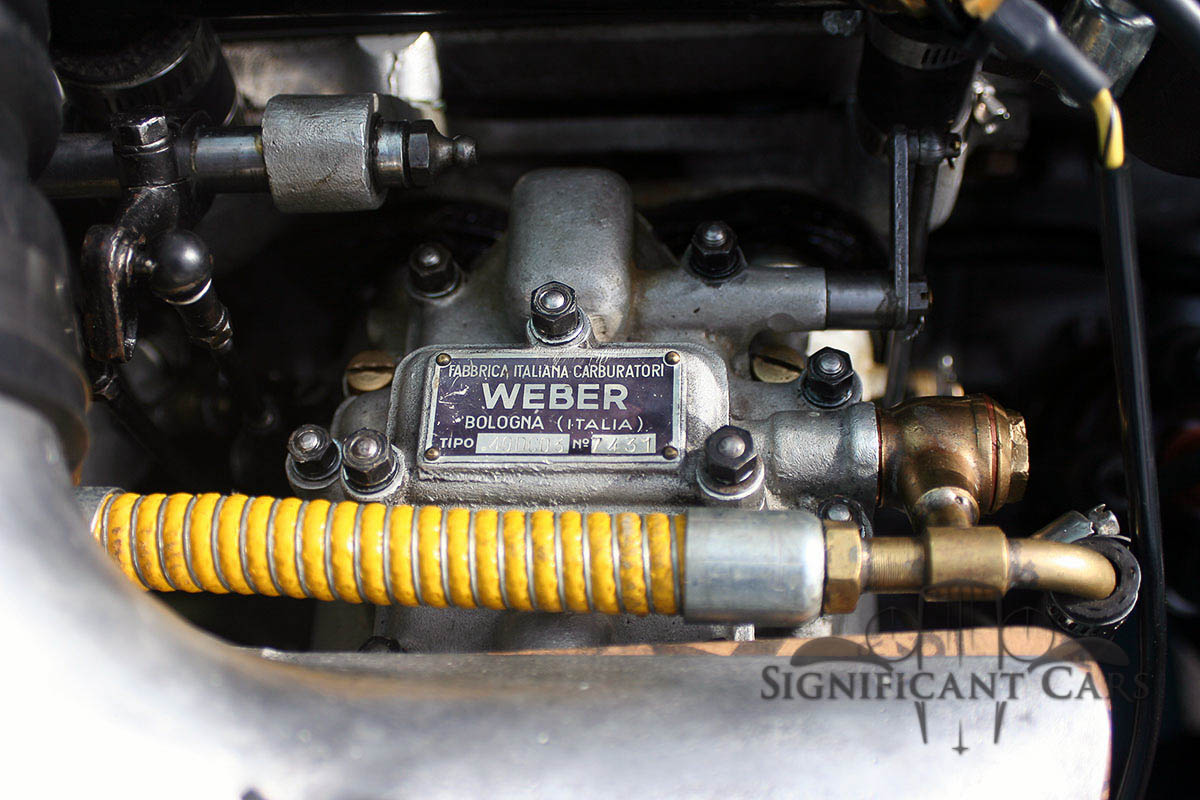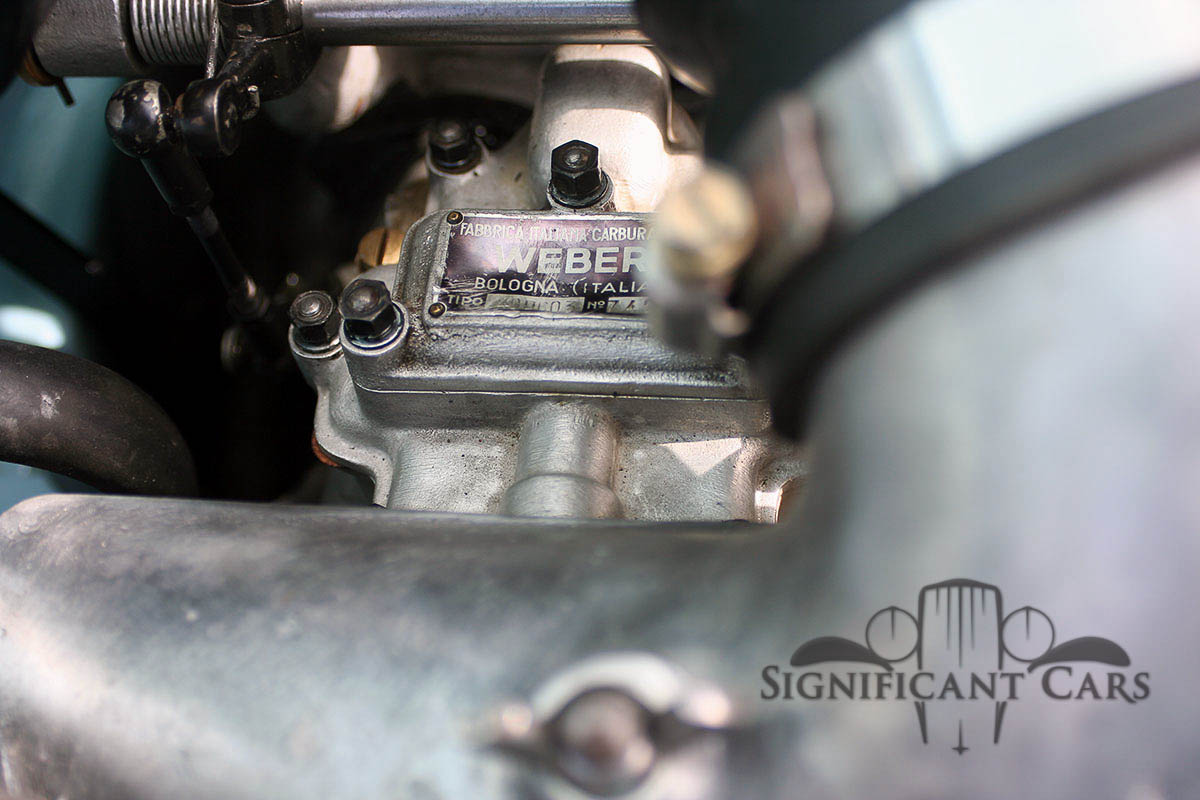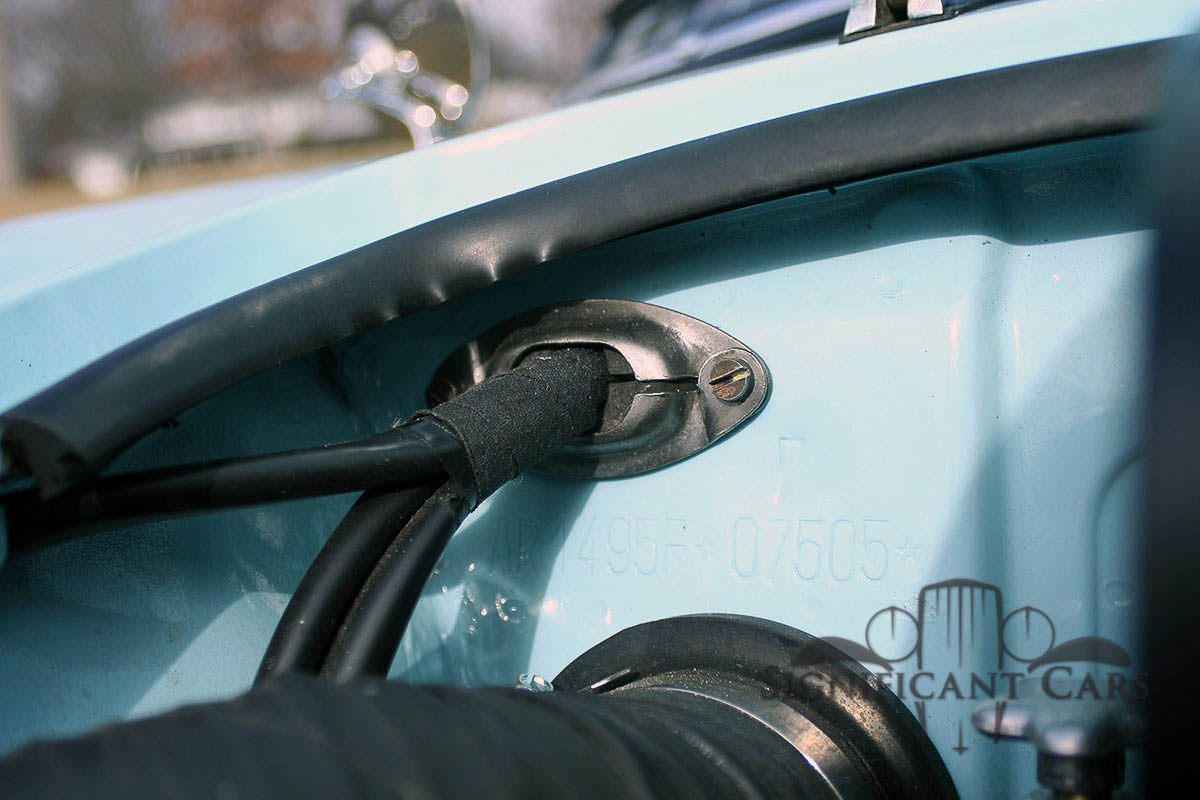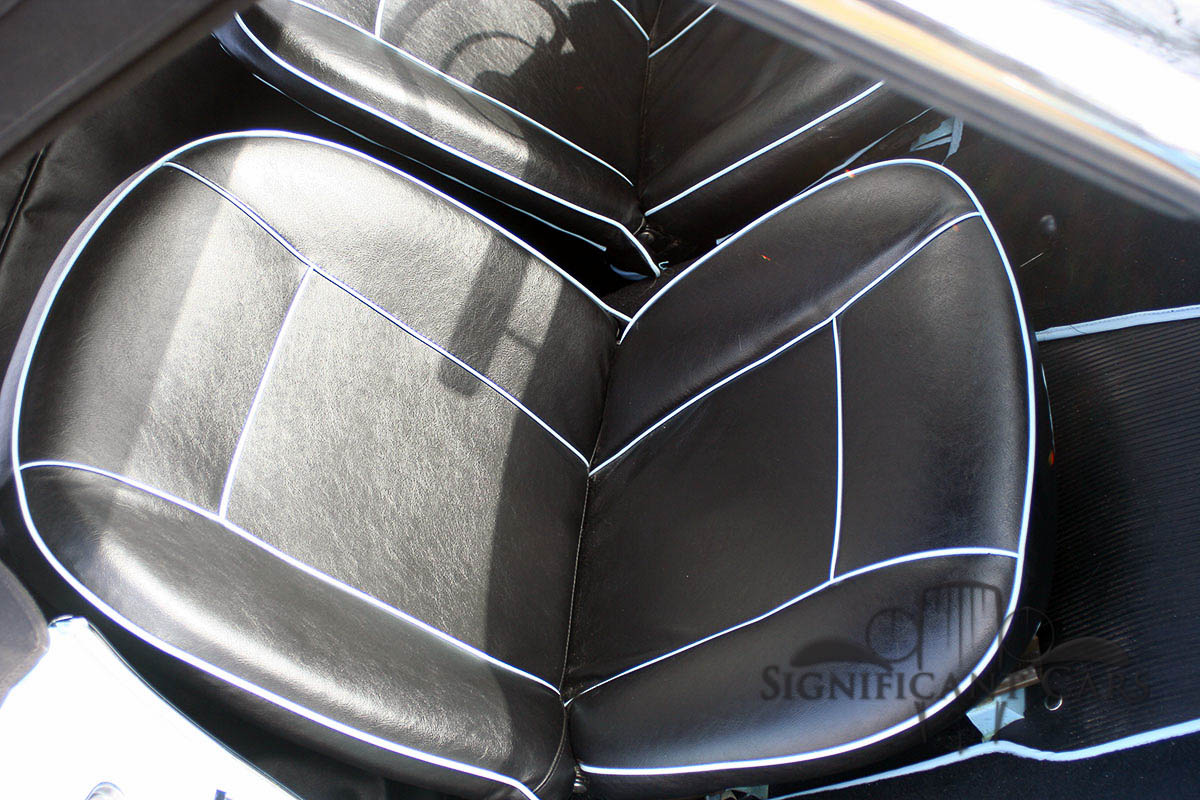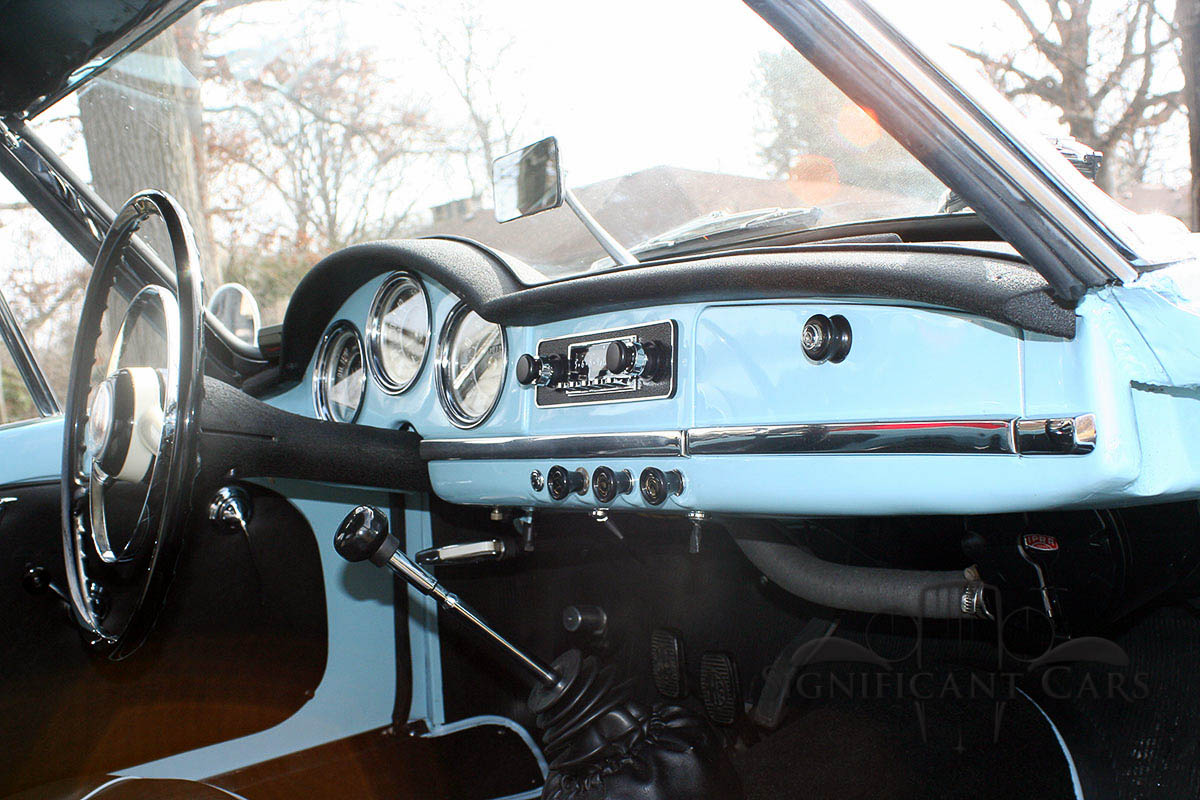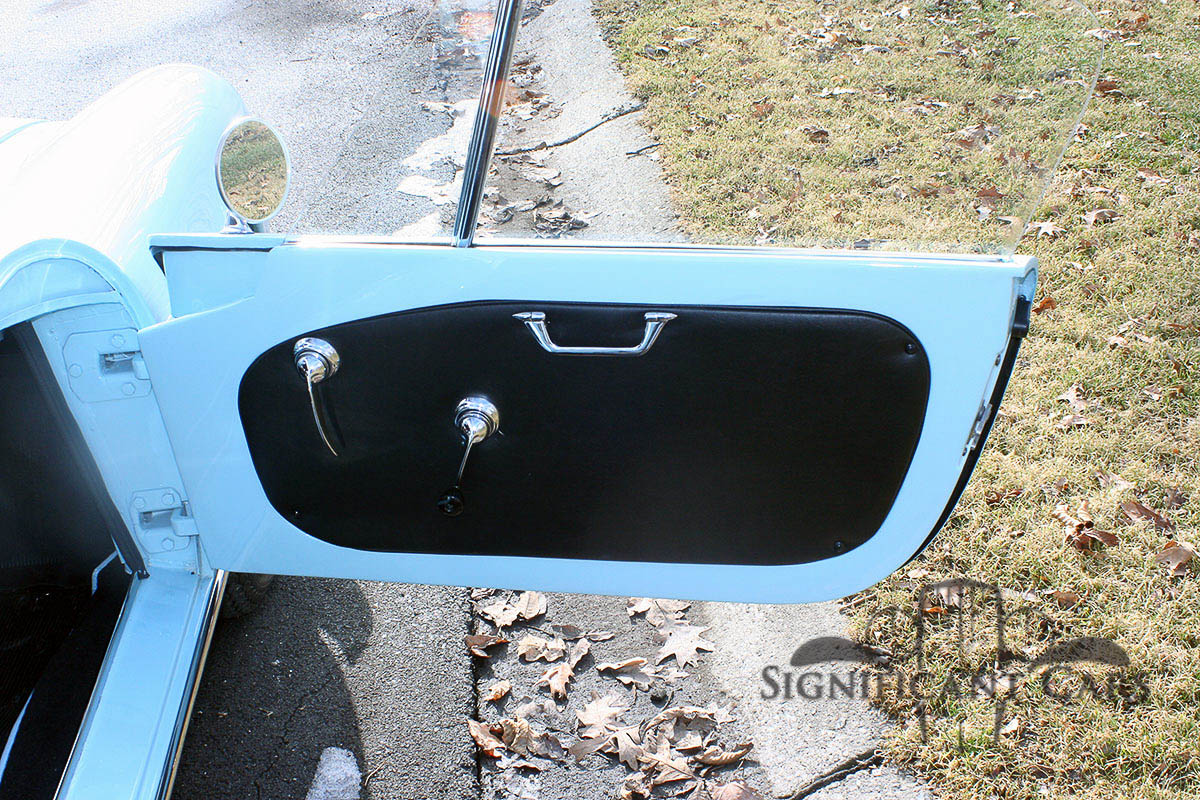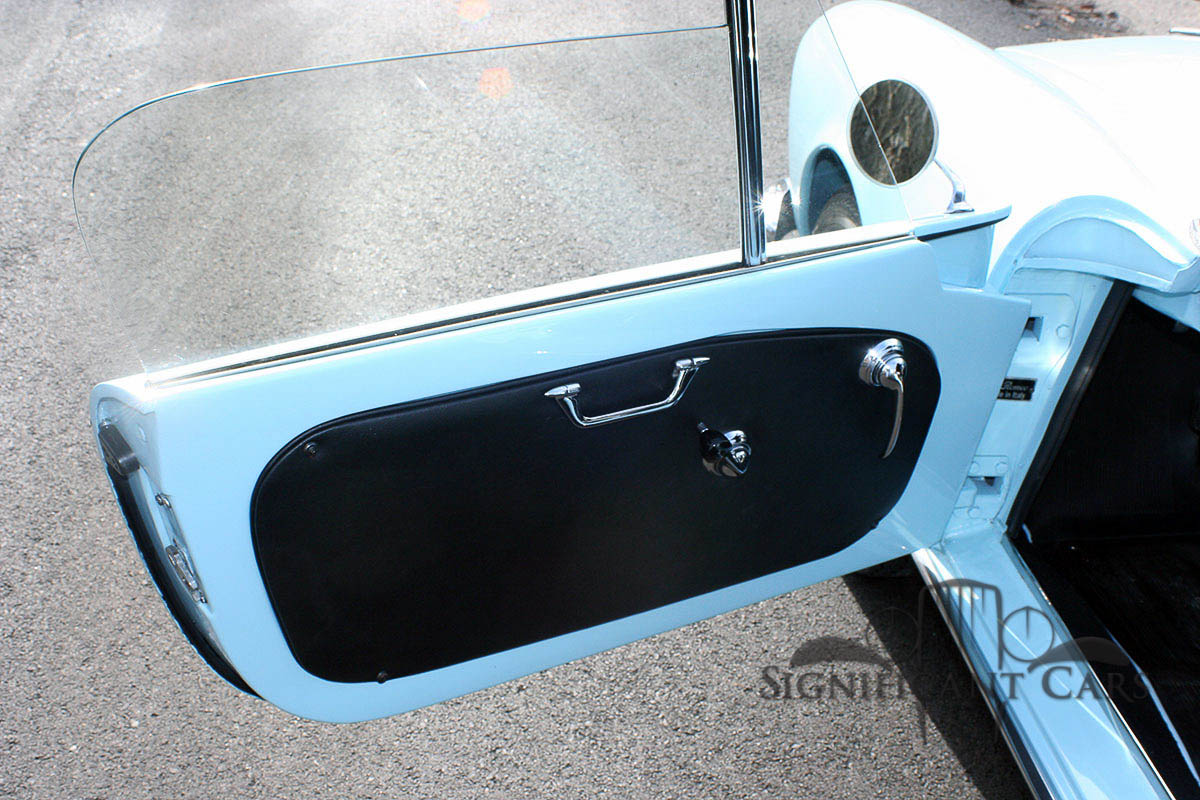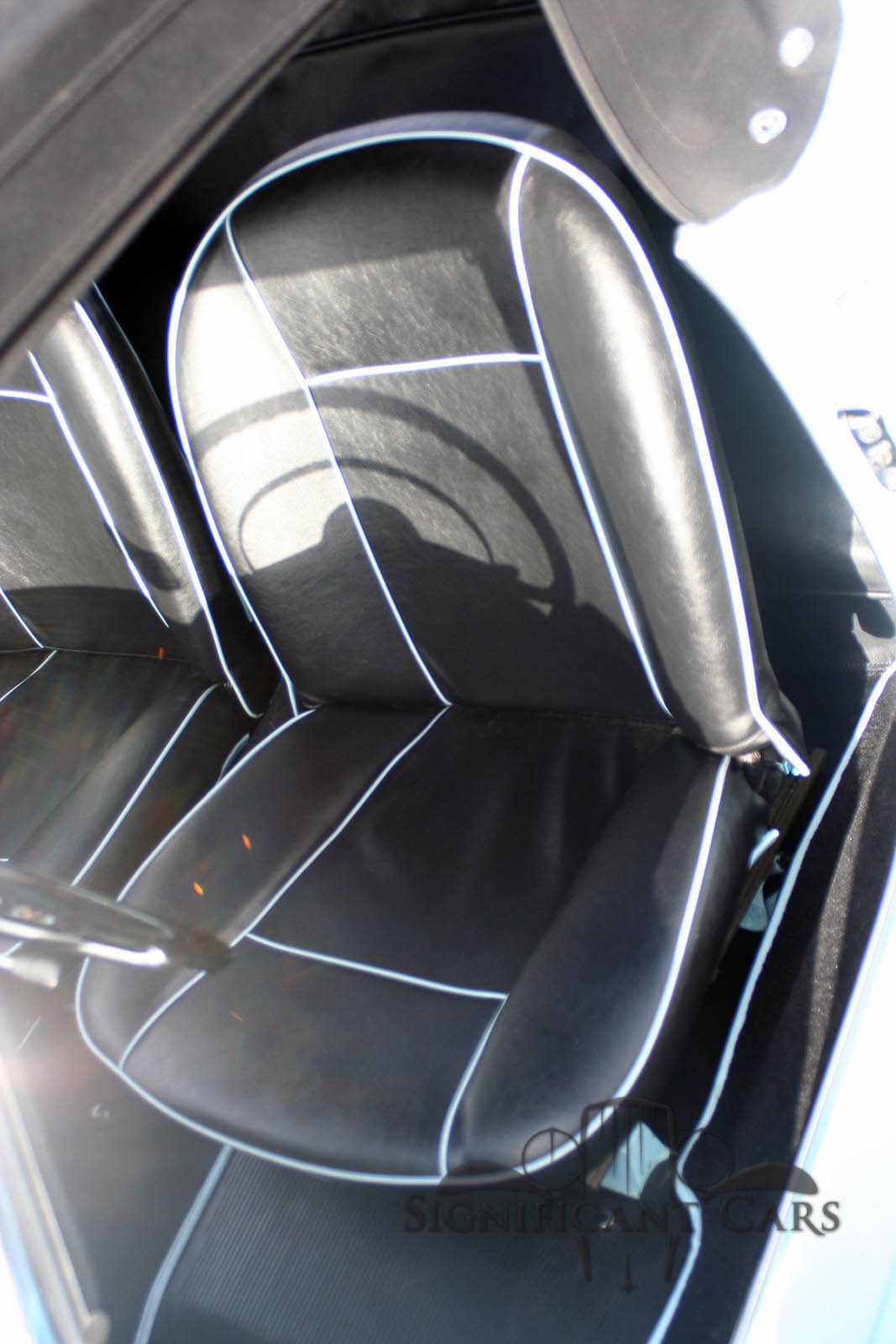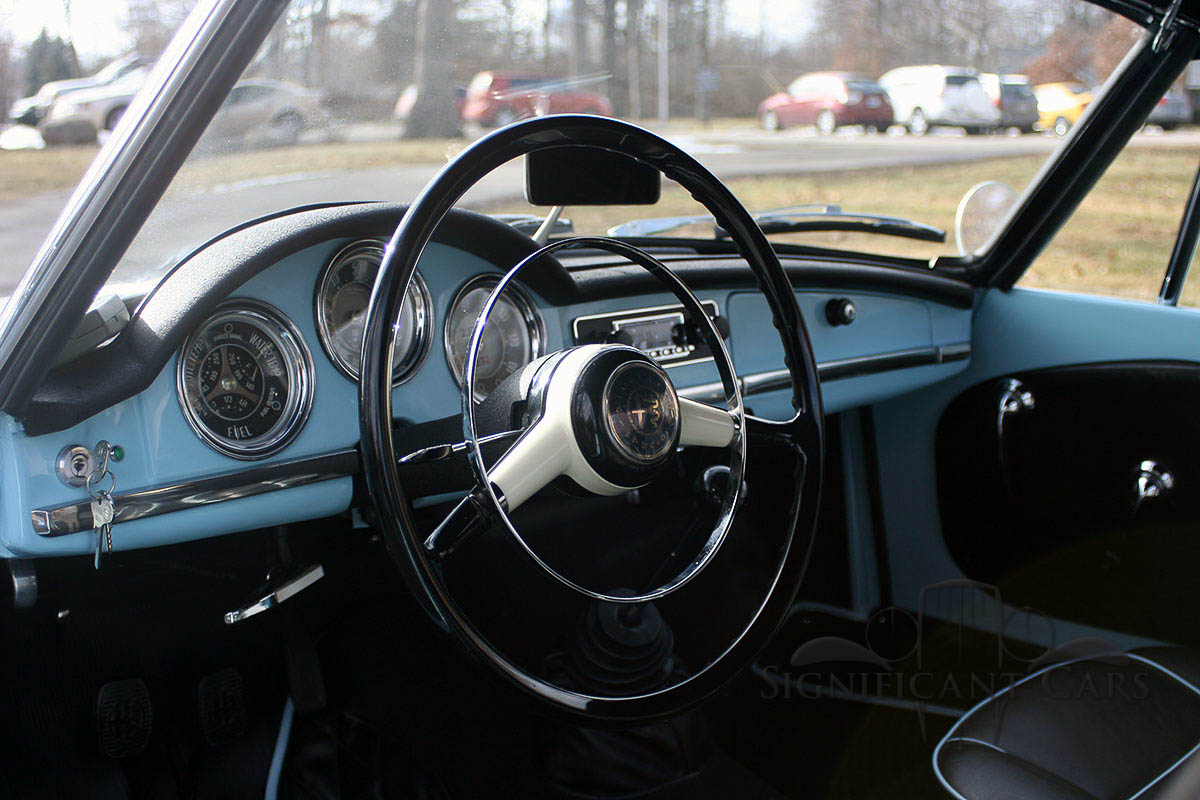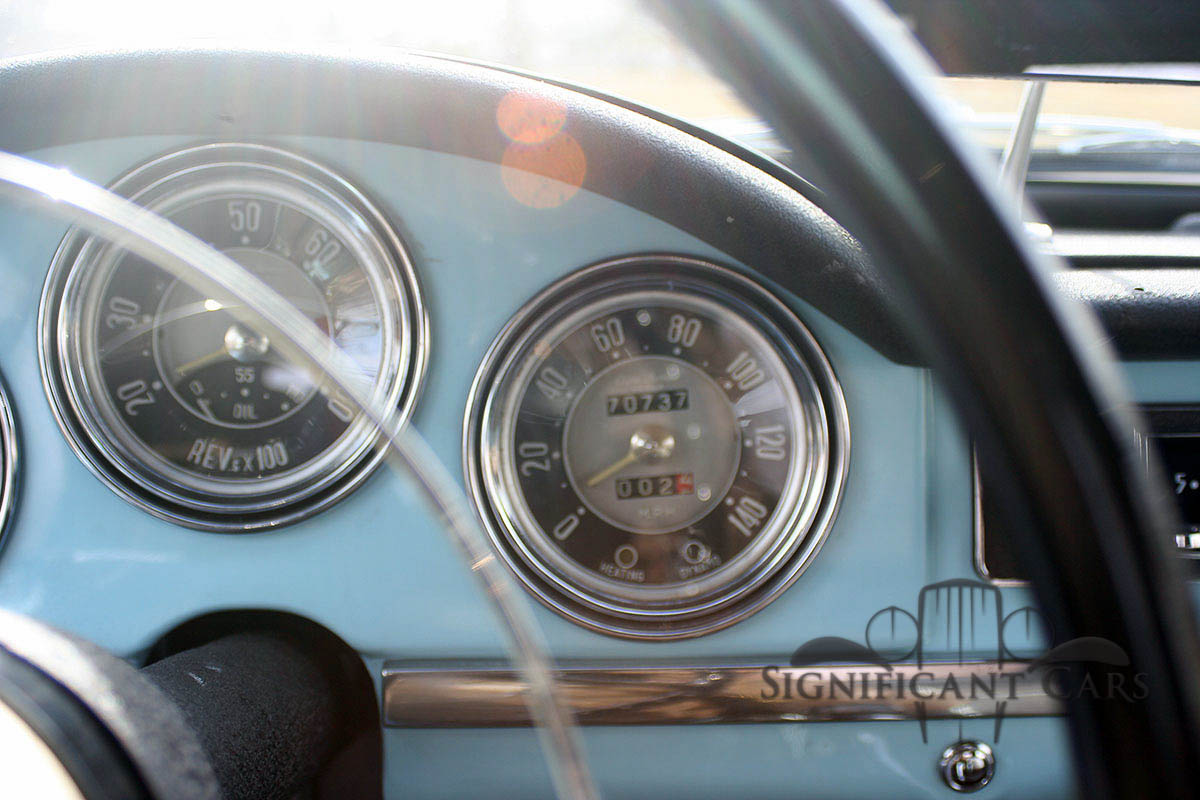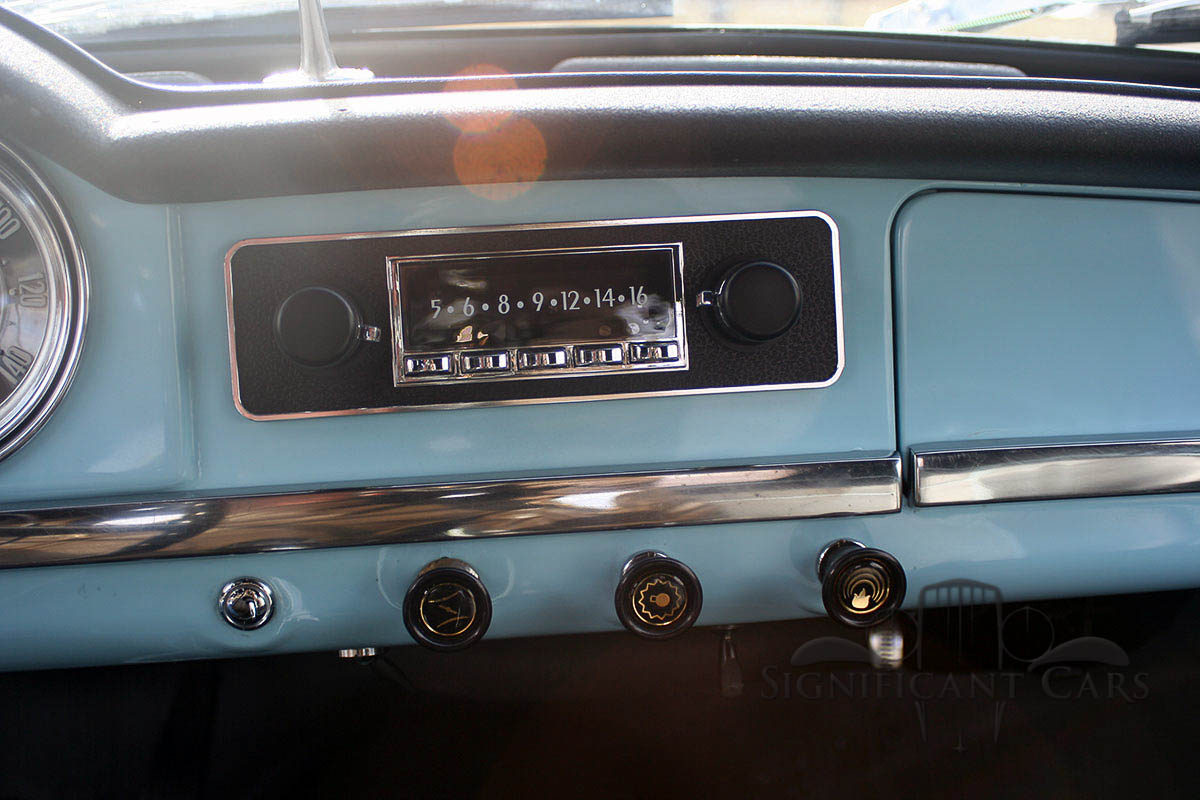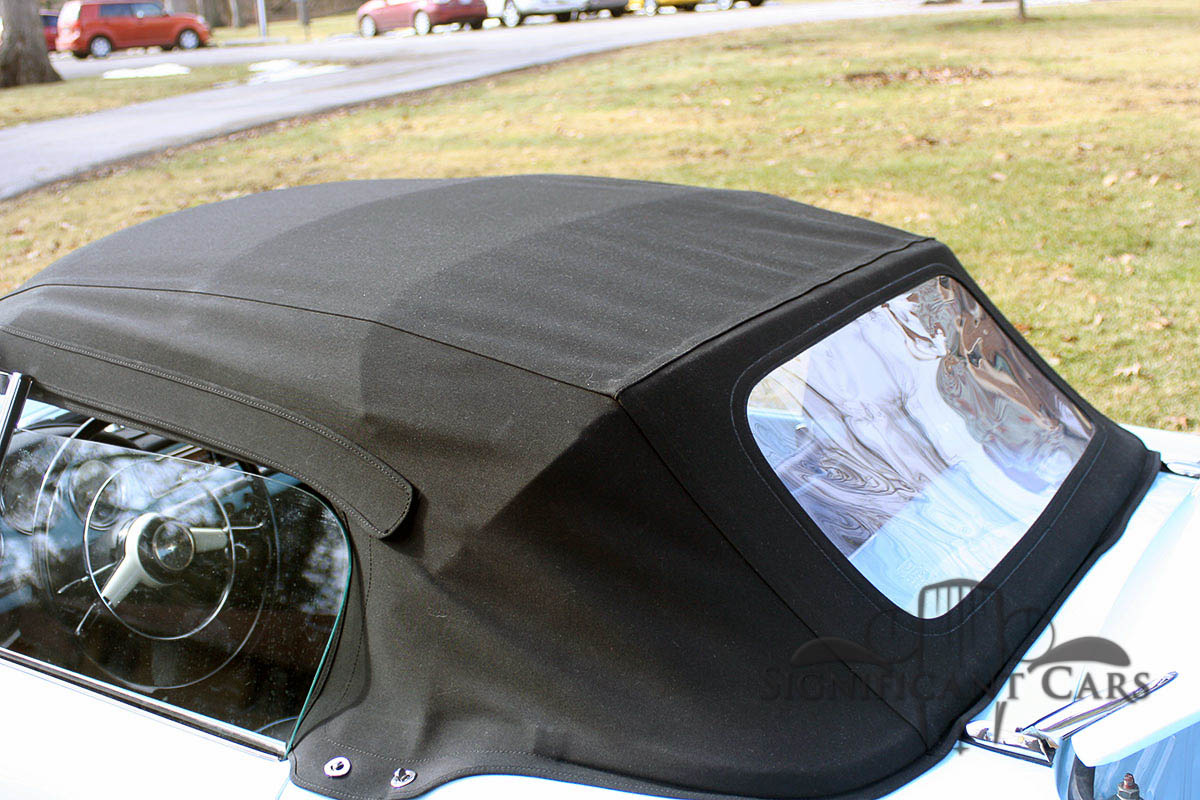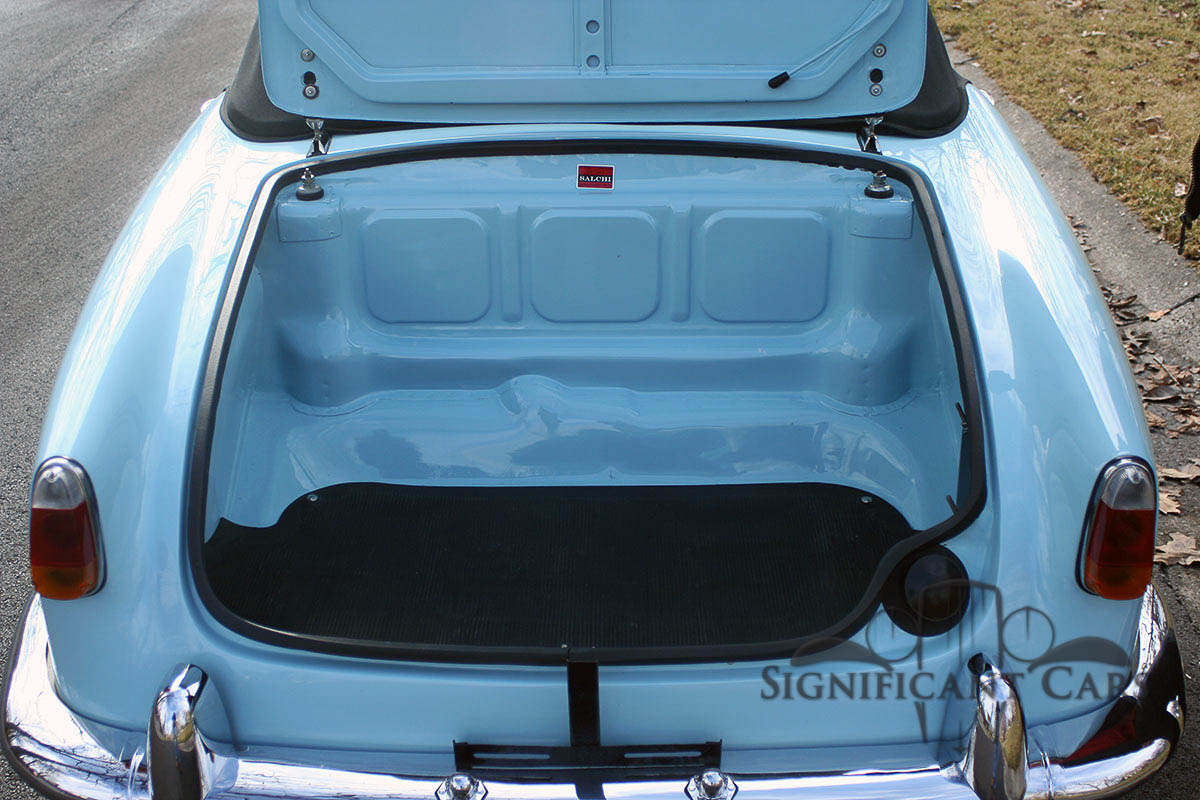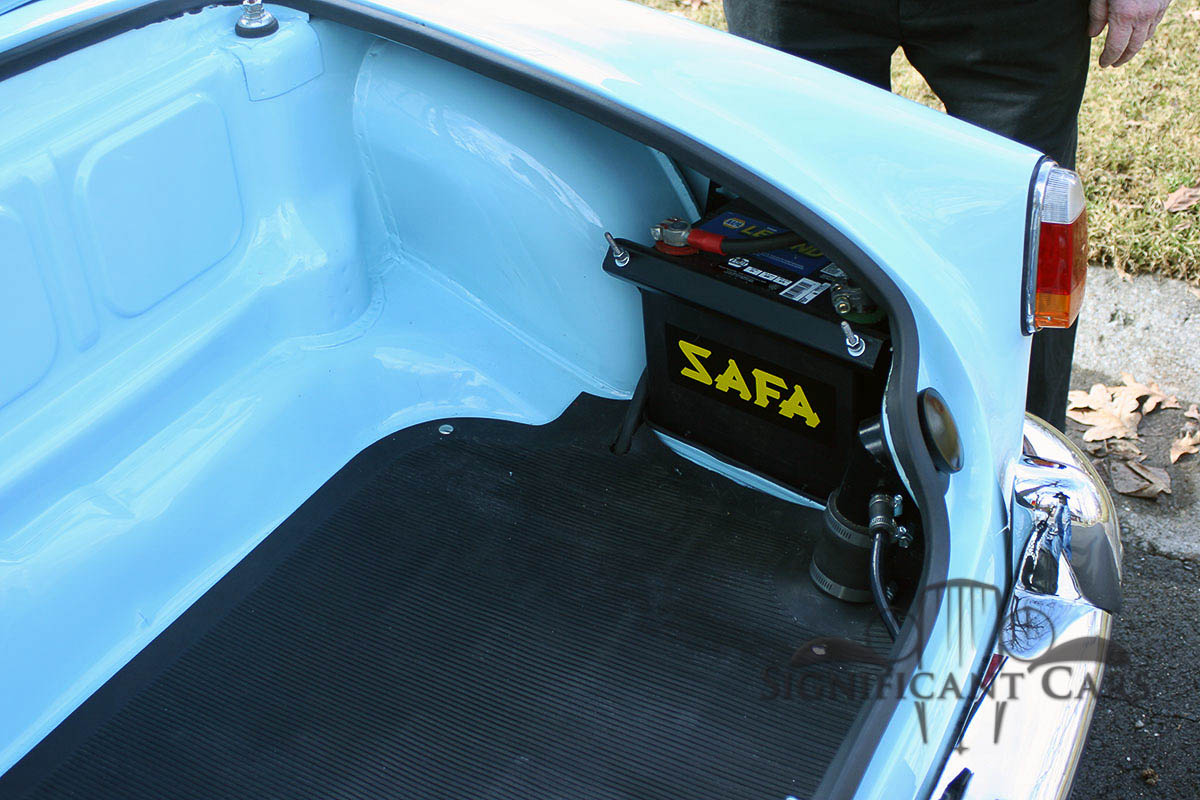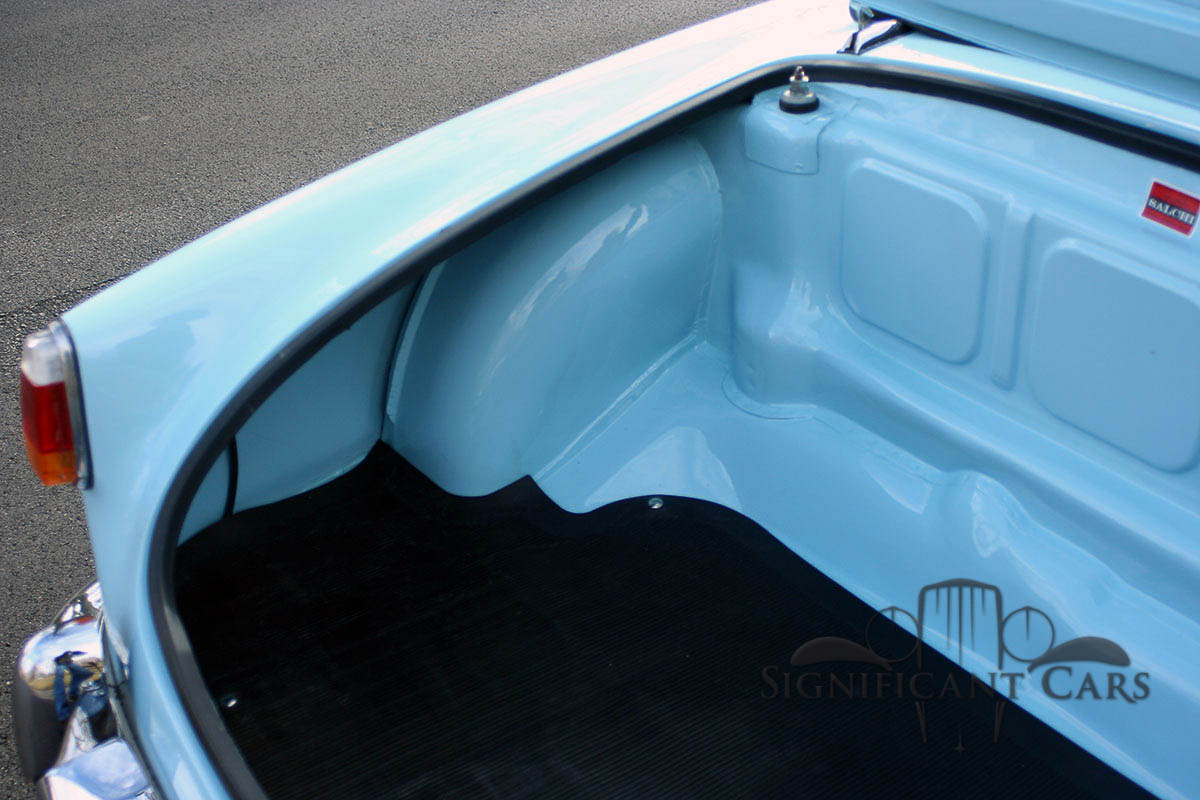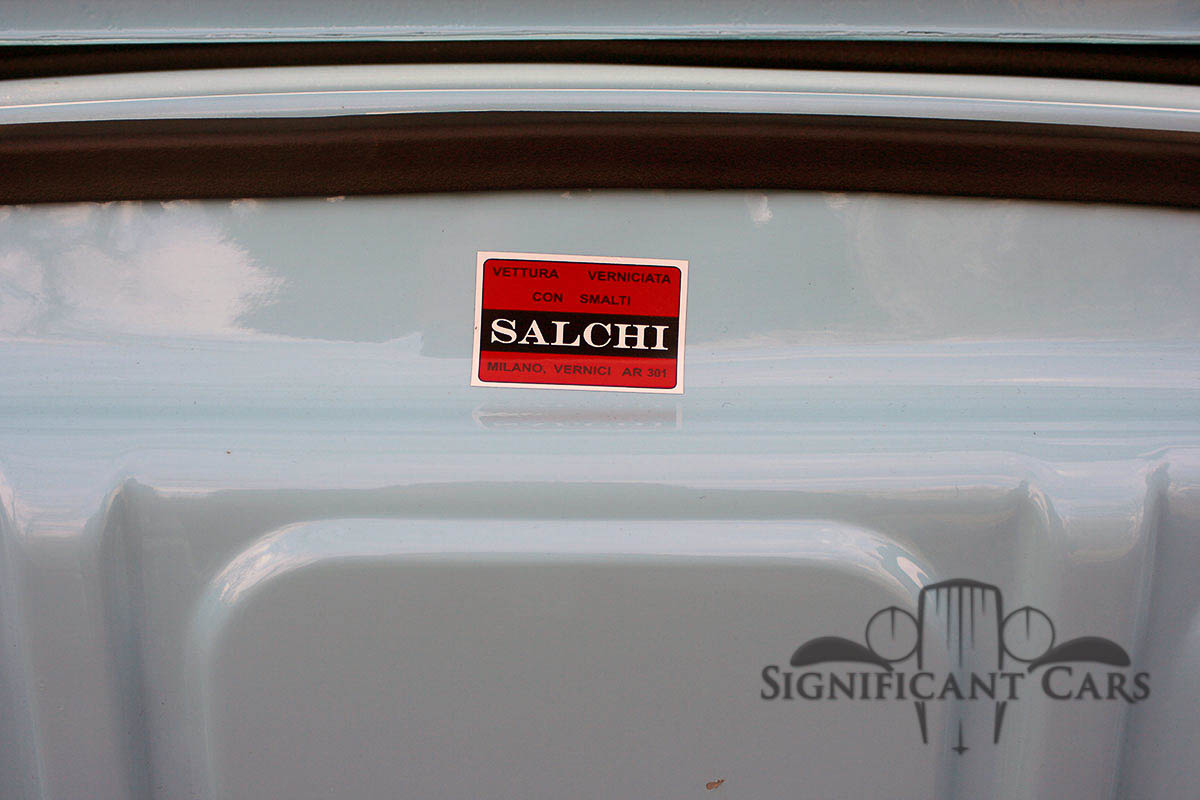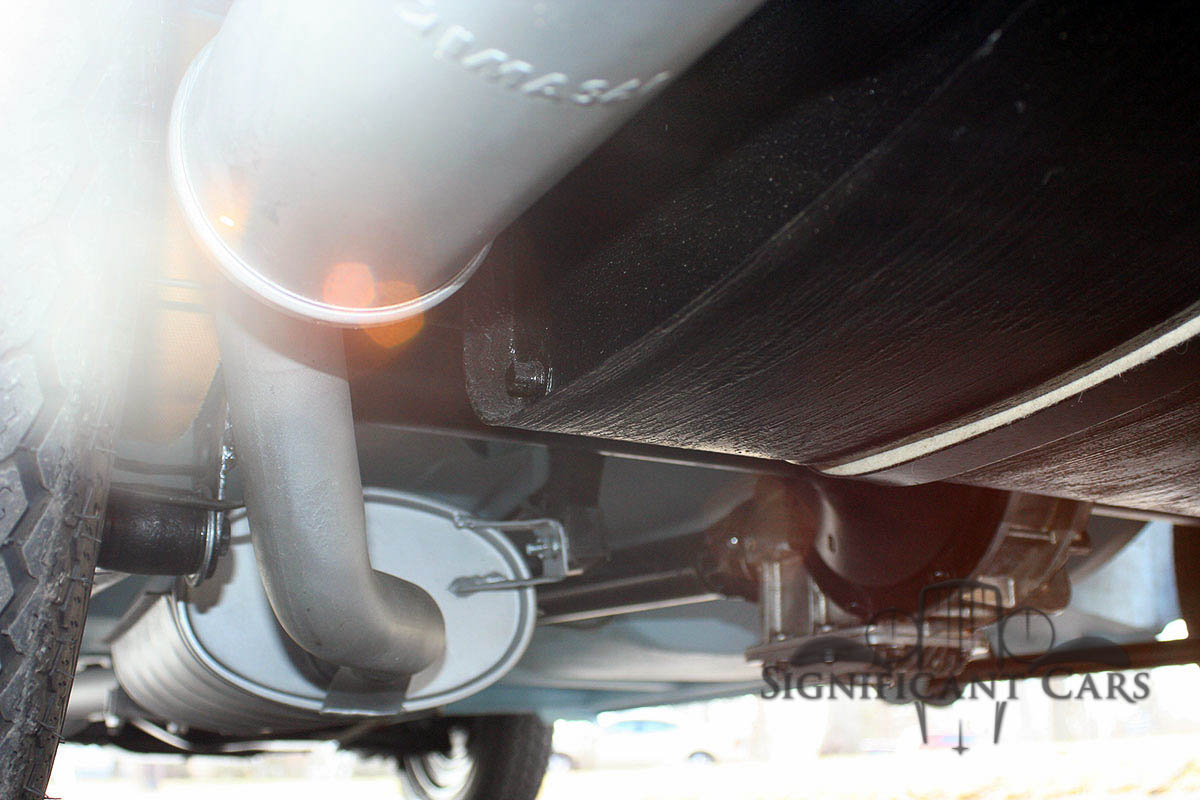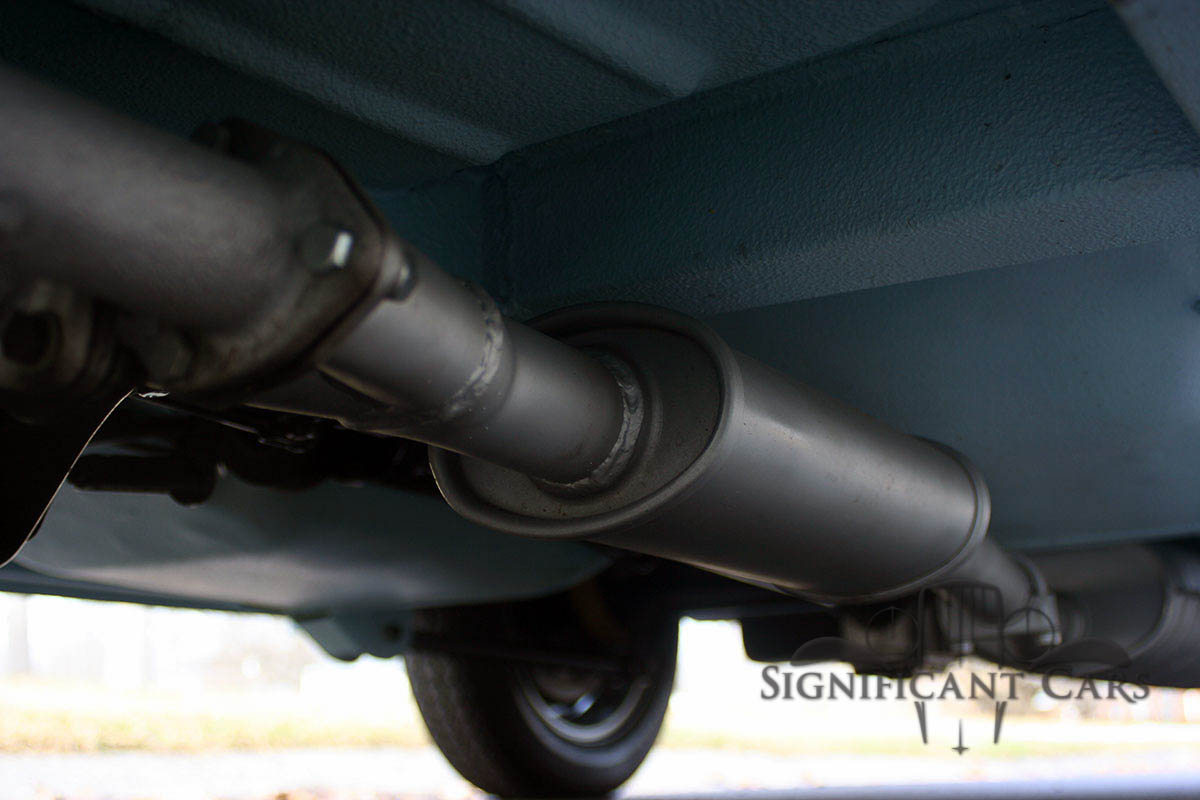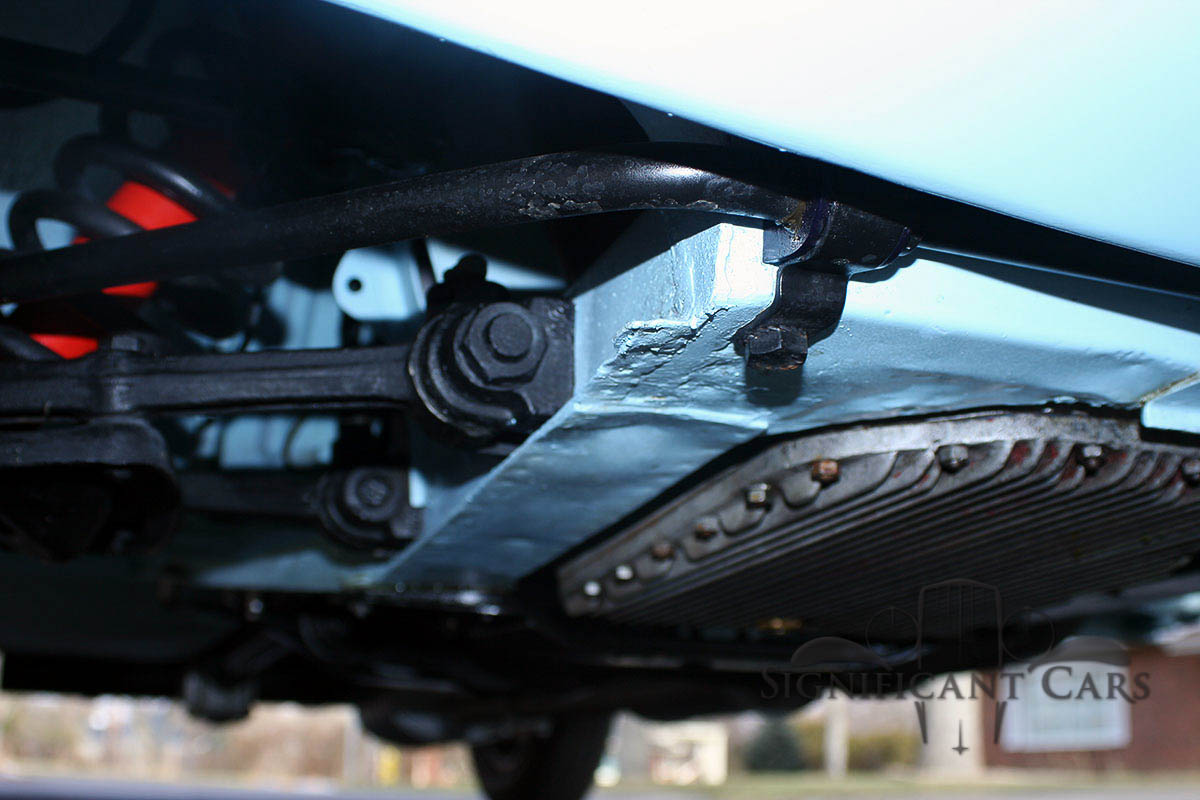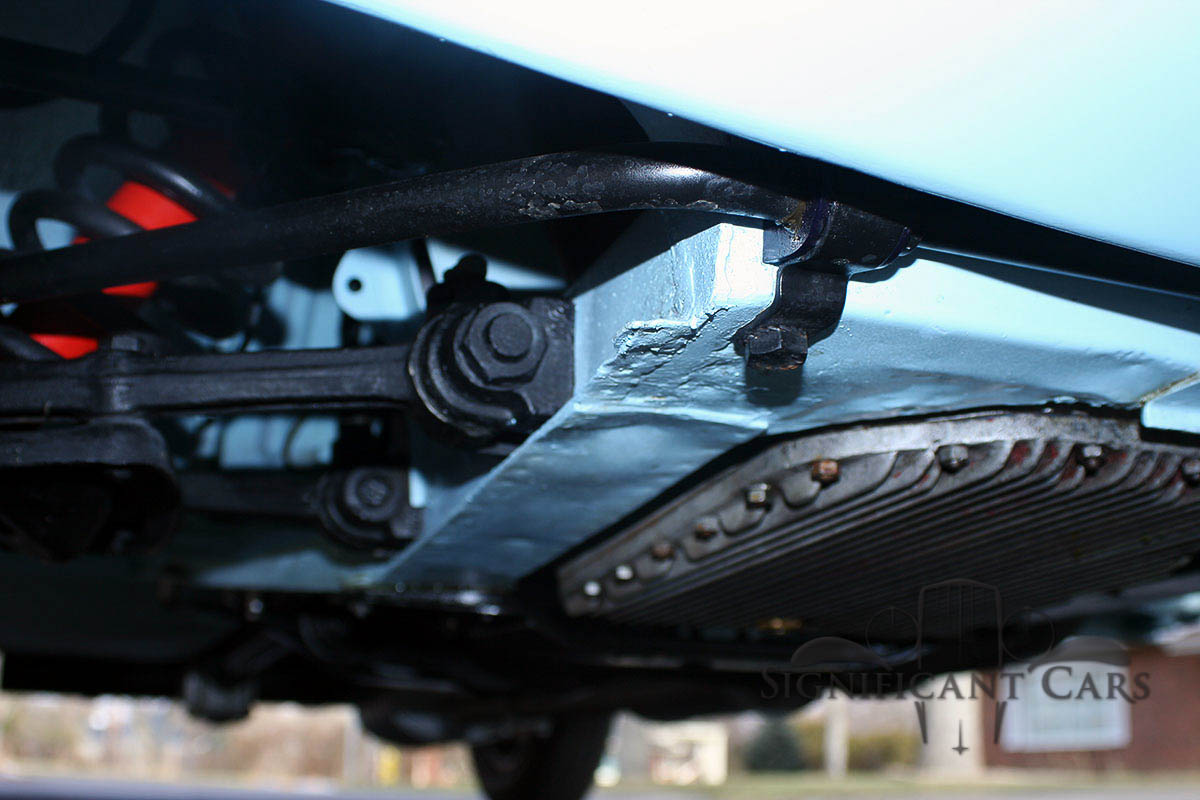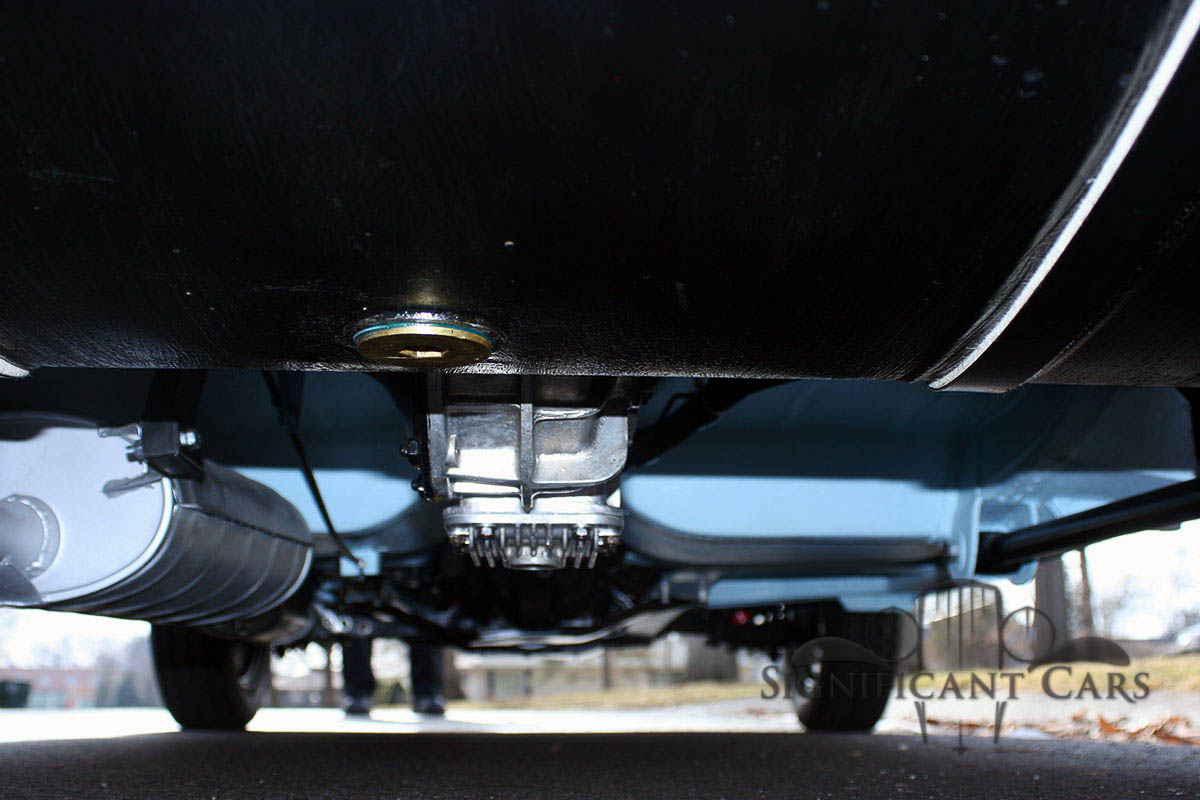 UPDATED OCTOBER 16, 2022 BRING-A-TRAILER (COPIED FROM THE WEBPAGE)
This 1960 Alfa Romeo Giulietta Spider Veloce was acquired by the seller and his spouse in 2012 and subsequently underwent a multi-year refurbishment that was completed in 2014. The car is finished in blue over a black vinyl interior and powered by a 1.3L twin-cam inline-four linked with a five-speed manual transmission. Equipment includes a black soft top, 15″ steel wheels, Koni shocks, chrome bumpers, an IPRA heater, a retro-look digital radio, dual 40mm Weber DCO3 carburetors, and a Bosch starter generator and voltage regulator. This Giulietta Spider Veloce is offered with a 2016 Alfa Romeo Owner's Club Certificato d'Oro award, partial service records, removed Magneti Marelli components, and an Indiana title in the name of the seller's spouse.
The car left the factory finished in Celeste was repainted by Ray Ashcraft Autobody of Mooreland, Indiana, in 2013 following corrosion repair. Exterior features include a black soft top, dual side mirrors, and chrome bumpers.
Silver-finished 15″ steel wheels wear chrome hubcaps and are mounted with Vredestein Sprint Classic tires. The suspension has reportedly been modified with Koni shocks. Stopping power is provided by four-wheel drum brakes, and the primary brake cylinder is said to have been rebuilt during the aforementioned refurbishment.
The cabin features bucket seats upholstered in black vinyl with blue piping accompanied by black door panel inserts and a body-color dash. Equipment includes an IPRA heater, a retro-look digital radio, a dashboard-mounted rear view mirror, and lap belts.
The two-spoke steering wheel features a chrome horn ring and fronts a central tachometer with an inset oil pressure gauge, a 140-mph speedometer, and a combination gauge measuring oil temperature, water temperature, and fuel level. The five-digit odometer shows 73k miles, approximately 3k of which were added under current ownership. Total mileage is unknown.
The 1.3L twin-cam inline-four is equipped with dual 40mm Weber DCO3 carburetors in addition to a Bosch starter generator and voltage regulator. Work performed as part of the refurbishment is said to have included rebuilding the water pump and installing an electric fuel pump. The car features a vinyl wiring harness as well as a Bosch 12-volt generator and voltage regulator. The valves were ground in July 2022, and work performed in preparation for the sale reportedly included an oil change as well as cleaning the carburetors. Removed Magneti Marelli components will accompany the car.
The factory four-speed manual transmission has been replaced with a five-speed unit that is said to have been sourced from a 115 Series Alfa Romeo. Additional underside photos are shown in the gallery.
Photos from various stages of the refurbishment process are detailed in the gallery. An Alfa Romeo Owner's Club Certificato d'Oro award won by the car in 2016 with a score of 98.1 points is shown in the gallery below.
The current Indiana title carries a Rebuilt Vehicle brand.