PREVIOUS OWNERS: ?? Italy, EBAY JULY 2,2012
Chassis number AR177276, Engine 10120 - 01477. 
This car was recently imported to the US with all correct import papers and duties paid.  It had been in storage in Italy for about 7 years after being restored as a "nice driver" about 10 years ago.  It has a super straight body, no known rust or corrosion, no heavy filler, floors are solid, paint and chrome are decent to good, all the chrome is original.  The whole car is very honest, correct and original, including the dash knobs, door panels, carpets, and engine compartment, which even has the original air cleaner that is often missing and very hard to find.  It starts and runs beautifully, the gearbox is fine, and the entire brake system is new, including the master cylinder and wheel cylinders, all redone with NOS parts.  There are no known mechanical or electrical problems.  The odometer reads 2,417 KM, which I assume is 102,417 KM or 63,500 miles. The car comes with it's "Libretto" registration book showing complete ownership history from 1967 to date, and even has it's ASI credentials (the book and badge) which are awarded by the Italian Historic Automobile Club to cars in Italy that they have certified to be correct and original. 
Gooding sold a similar 1961 Giulietta Sprint Speciale in Monterey last August for $209,000 - Lot # 28.  I've found 3 others that were offered since then between $160,000 and $200,000.  Even if they were in a little nicer condition, I feel my car is a bargain in comparison since my reserve is roughly half those amounts. Please do not hesitate to contact me for further information at 310-274- and I reserve the right to end my auction early so I STRONGLY encourage you not to wait until the last minute to bid.  I can arrange enclosd transport to your door but buyer pays all shipping costs.  Thank you for viewing my auction.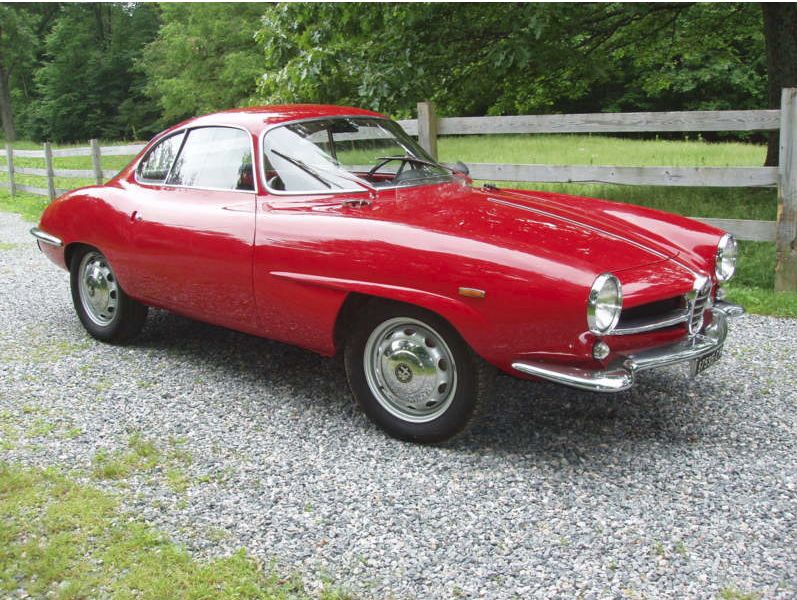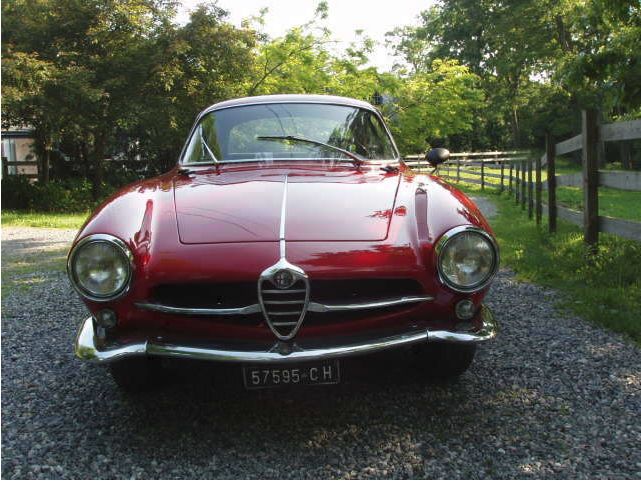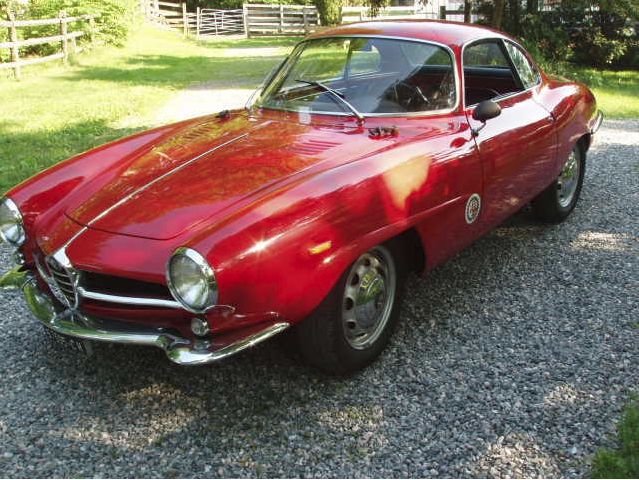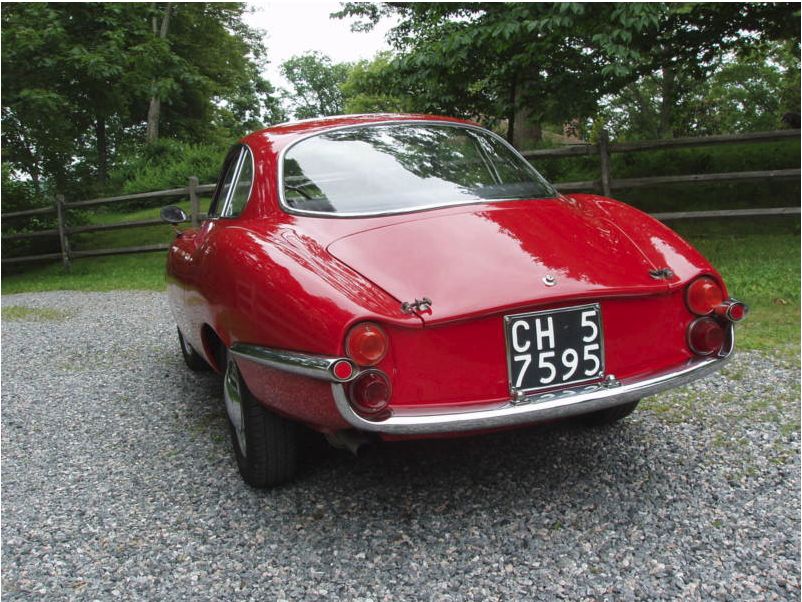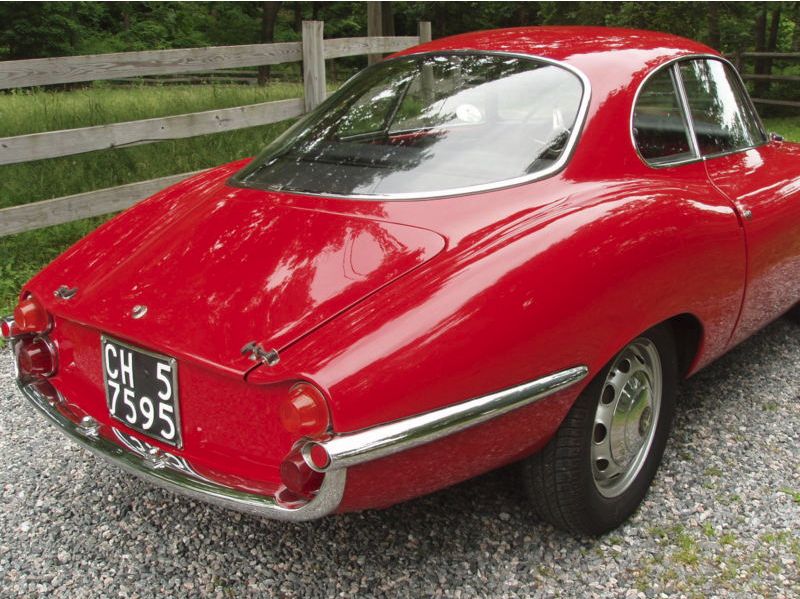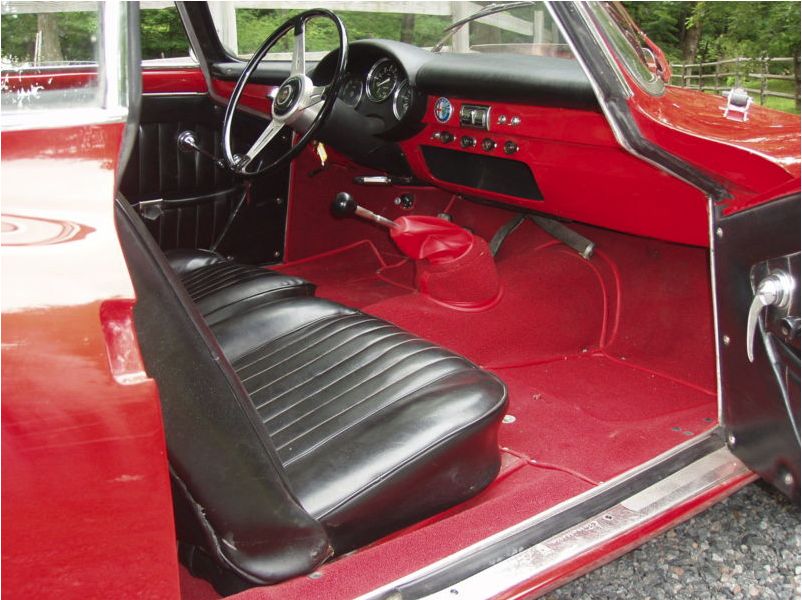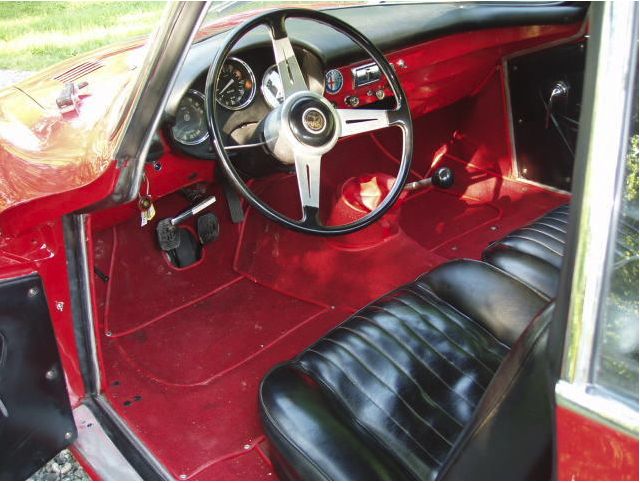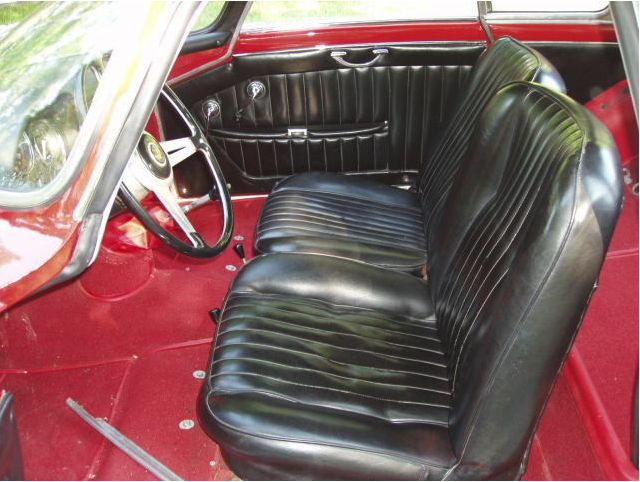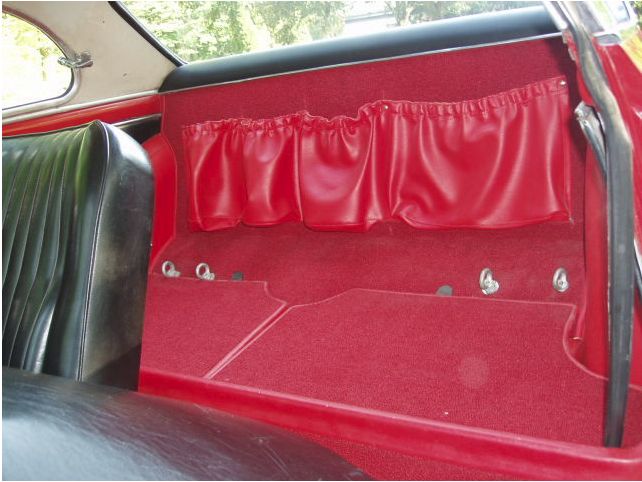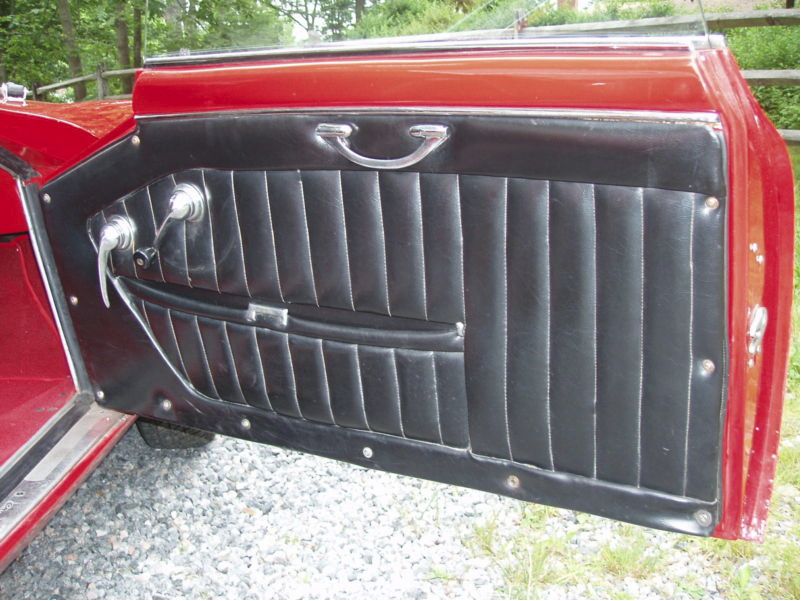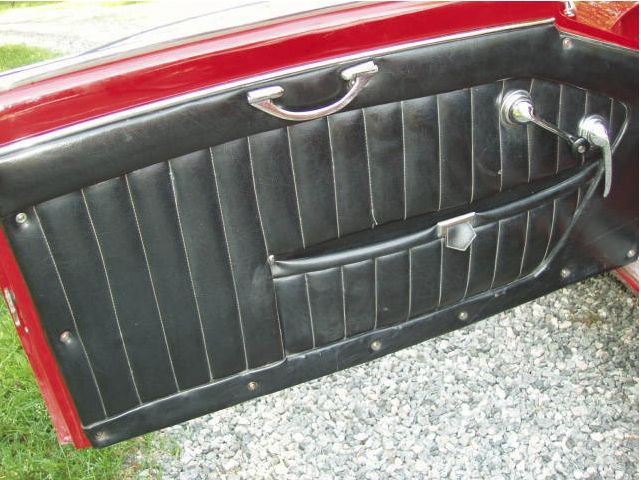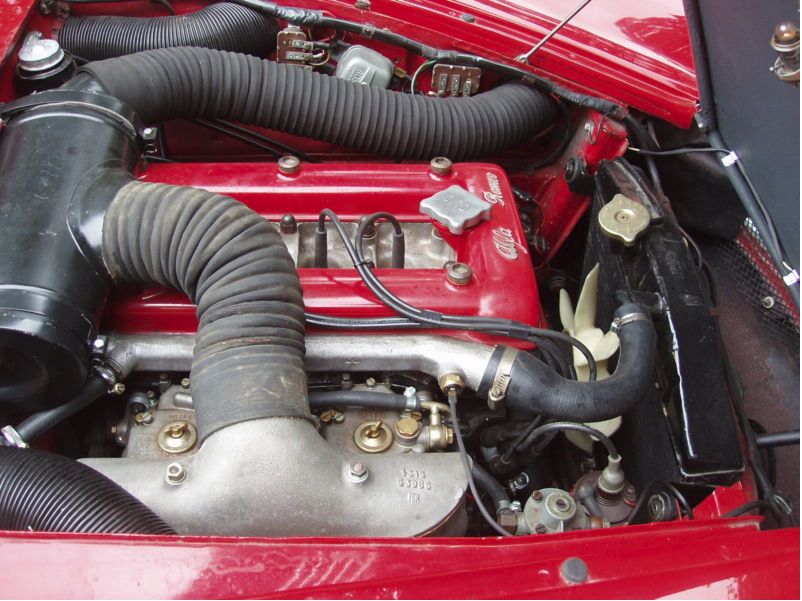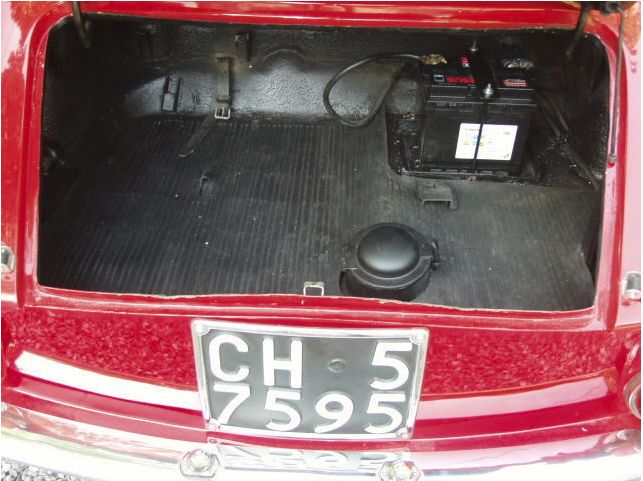 Fantasy Junction Website January 11, 2016:
Comments
1961 Alfa Romeo Giulietta Sprint Speciale
s/n AR177276 Eng no. AR00120*01477*
Red with Grey Cloth Interior
The Giulietta is the car that took Alfa Romeo from being a relatively small production company to being an economically viable and successful firm. Prior to that, they had produced large and expensive cars, and never in very large numbers. With the Giulietta, however, Alfa Romeo produced significant numbers of these charming and capable cars. Its success was due in part to its unique placement in the market. It was neither a large hugely expensive car, nor was it very small utility car (such as the Fiat 500). Instead, the Giulietta was affordable enough so that many could buy it, yet permitted a more glamorous and useful approach to motoring that really struck a chord with buyers on both sides of the Atlantic.
The car came in a variety of trims and body styles, ranging from the standard Berlina (sedan) to the high performance Veloce models, which could be had with Pininfarina, Bertone, or Zagato coachwork. The standard Sprint Bertone coachwork was relatively common, but a small number of Sprint Speciale Bertone bodied cars were made, which drew on the radical styling of the three BAT concept cars that Bertone built on Alfa 1900 chassis from 1953-1955. The unusually aerodynamic styling was also influenced by the Touring's 1900-based Disco Volante of 1952. In all, just 1366 Giulietta Sprint Speciales were built, all to the mechanical specifications of the Veloce, which included higher compression ratio, hotter cams, twin Weber carburetors, and 5-speed transmissions.
This particular example was manufactured on the 14th of November, 1961, and sold new to Regie Nationale Usines of Billancourt, France on January 29th, 1962. Finished in gardenia white, and with the current interior scheme of grey cloth with red accents, it must have been a beautiful sight to behold in period. Imported from Italy in 2012, it is currently with its first US-based owner who has enjoyed the car on various Northern California road rally events. An active member of the local classic car community, this beautiful Sprint Special shares its stable with an Alfa Romeo 1900 CSS, a Giuiletta Spider Veloce, and a Ferrari 365 GT 2+2. It is only the acquisition of his newest event car- a Lancia B24S Convertible- which prompts the sale of this wonderful Sprint Speciale, a difficult decision to make, but a prudent one, as the current owner recognizes that one enthusiast can only keep up with a select number of cars if top driving performance is to be achieved with each.
Everyone involved believes the car to have been restored in 2000, including an engine rebuild. After the restoration, it remained largely dormant until 2011, at which point it had a major service to resolve any issues which might have developed from sitting, and shortly thereafter sold to the USA.
The car has an attractive appearance, appropriate for driving events. The paint is nice, but not entirely unmarked, allowing freedom of use. Rubber latches have been added to the front and rear opening panels- likely a requirement for European rally events- although all the stock latch mechanisms remain in place. The brightwork, window glass, and lenses are all in good driver condition, generally straight, and very complete, including the often missing Perspex bug deflector. In 2014, the present owner commissioned Jim Silva's SureFit to entirely re-upholster the interior, including the carpets and headliner (a window-out install), in the correct materials and pattern. The window felts were restored, and seatbelts added, and the resulting presentation of the interior is absolutely outstanding.
The engine bay is very nice in appearance, and quite correct in its details, as is the trunk. For example, the often missing and difficult to replace cast aluminum air box is present, as are the correct decals on the various sundry. The underside is not detailed, but displays good structural integrity, and the vast majority of the factory original undercoating material.
The car is well tuned, and very pleasurable to drive. Under the current ownership period, mechanical tuning and event support has been provided by Alfa Romeo experts Conrad Stevenson and Glenn Oliveria. This work, since 2012, included: the relining of the gas tank, a valve job, servicing the tachometer and water temperature sending units, among other minor works. The engine starts easily and runs well, making good power without vibration or hesitation. The transmission, which can be a weak point on Alfas, shifts beautifully both warm and cold, including second gear. The clutch uptake is normal, and the pedals are well adjusted, ergonomically. According the current owner the brakes were rebuilt, likely including the master cylinder, prior to his purchase and are operating well at this time. The suspension appears entirely stock, and has a comfortable feel on the road. New tires were fitted in 2015.
On file are work performed during the current ownership period, the original Italian CARTA DI CIRCOLAZIONE, a 1998 issued AUTOMOTOCLUB STORICO ITALIANO certificate di identita, a letter from Marco Fazio at Alfa Romeo Historica noting that it was fitted with an AR 00120 series engine when new as is currently the case, and a set of reprinted owner's and workshop manuals. Also included with the sale are the original interior materials which confirm that it was in reasonably good condition at the time of replacment, and originally finished in grey cloth with red accents.
Suitable to be casually shown for fun, or used in road rally events, and like all Giuliettas, the Sprint Speciale is considered a continuation model for events requiring 1957 or earlier cars, making it widely eligible for prestigious events. As an example, in 2015 this car was invited to The Quail: A Motorsports Gathering, and shown there with pride. They are also genuinely rare, with production numbers comparable to the 300SL Gullwing. Their combination of performance, looks, usability, and rarity ensures that they are truly collectible. Indeed, they have appreciated markedly in recent years, yet still represent excellent value as technically sophisticated and aesthetically stunning coachbuilt Italian thoroughbreds.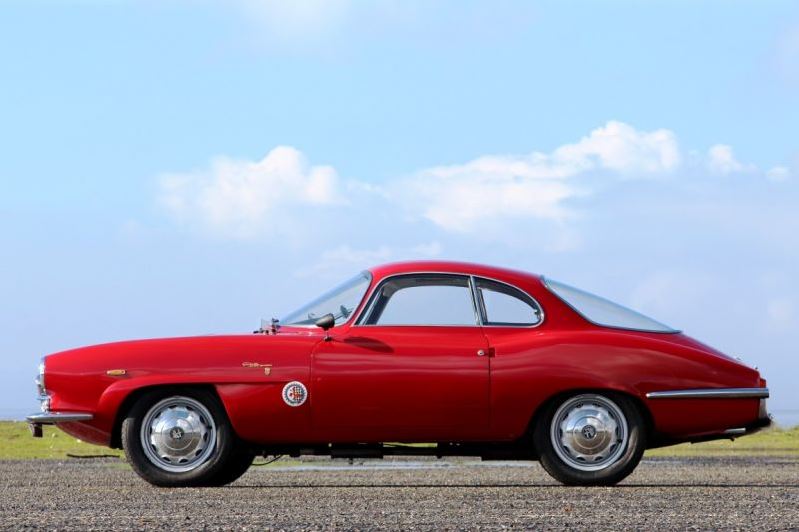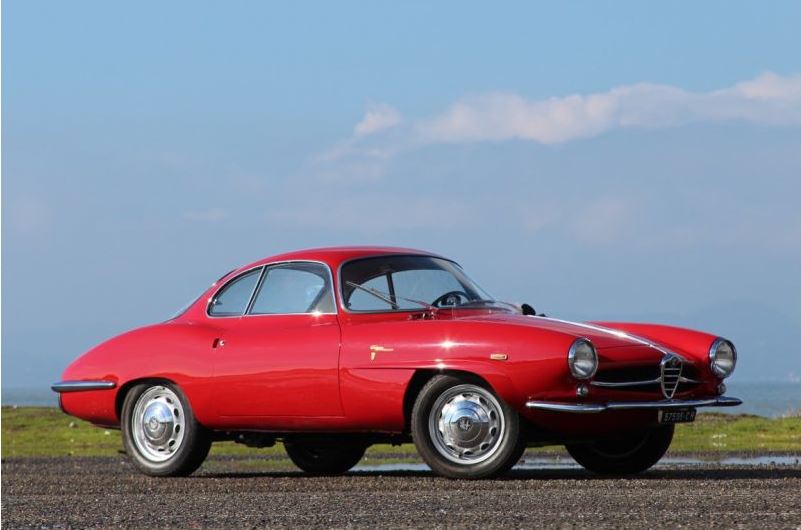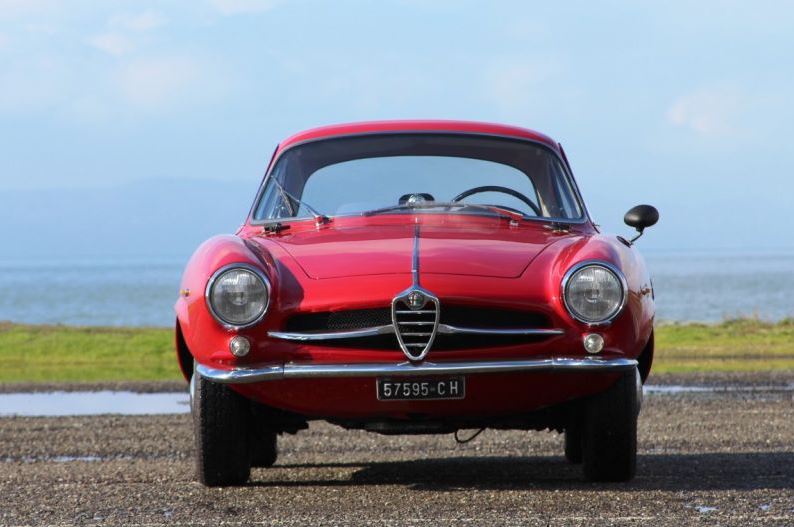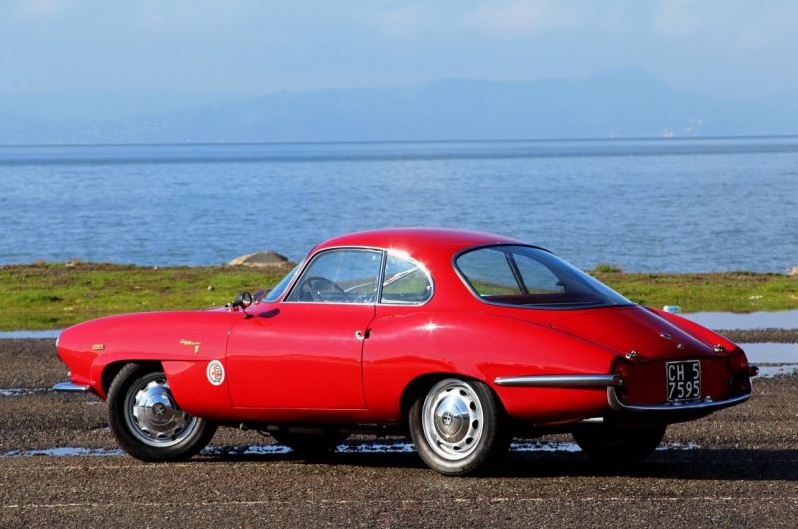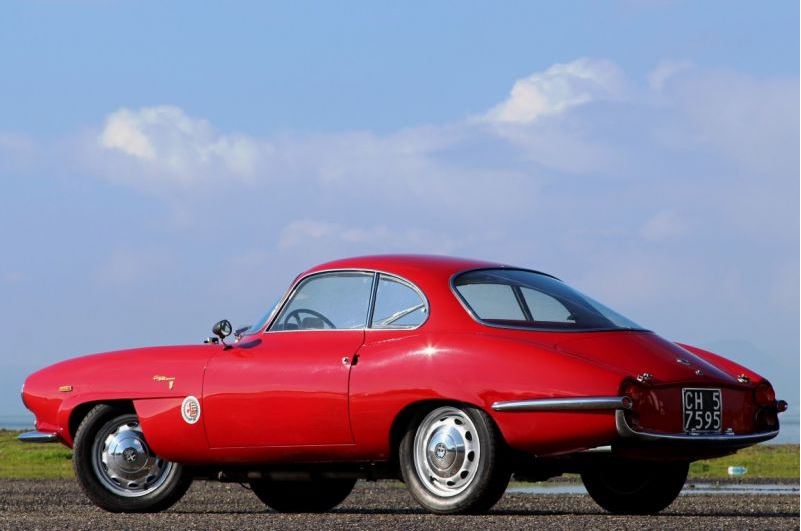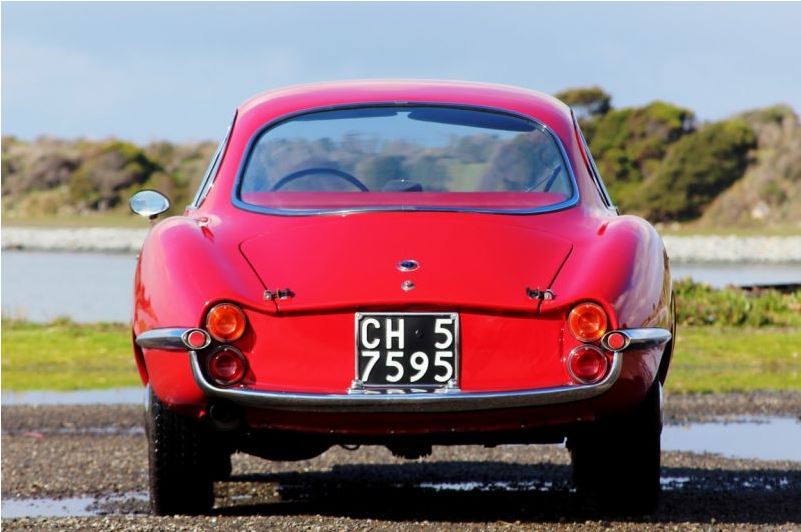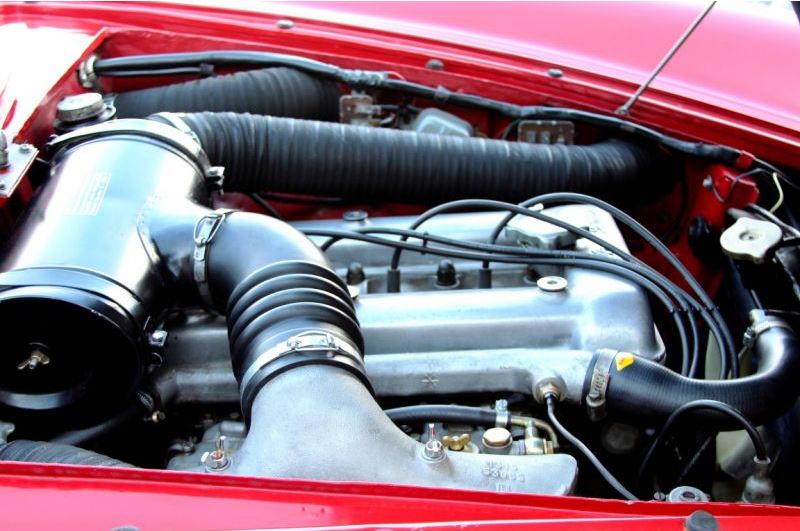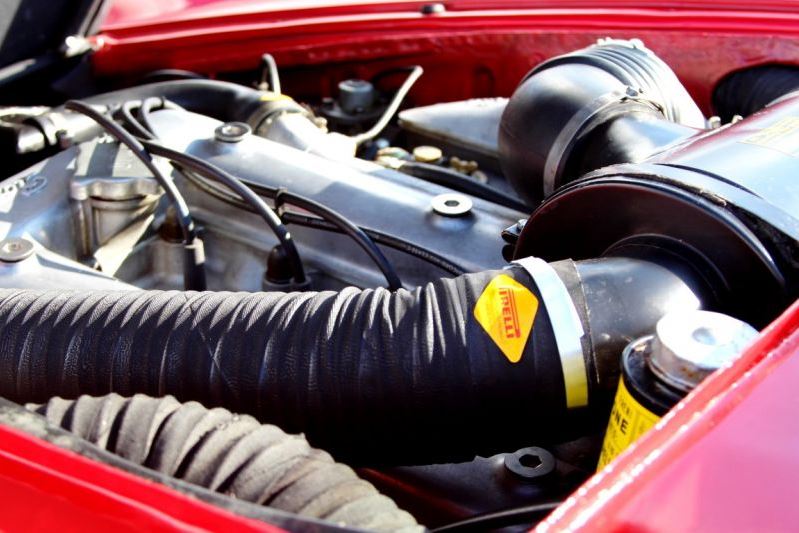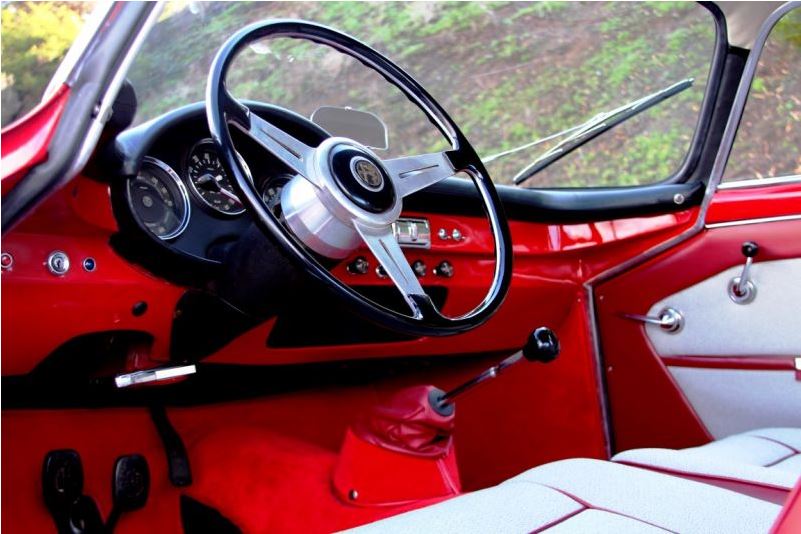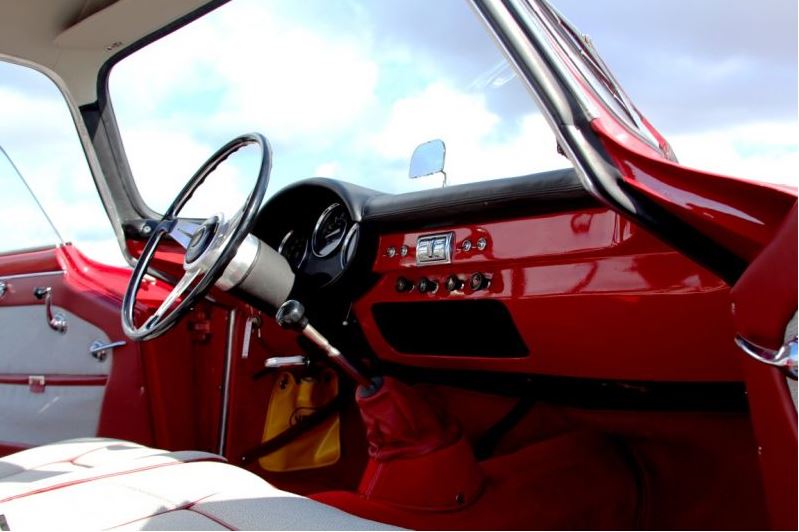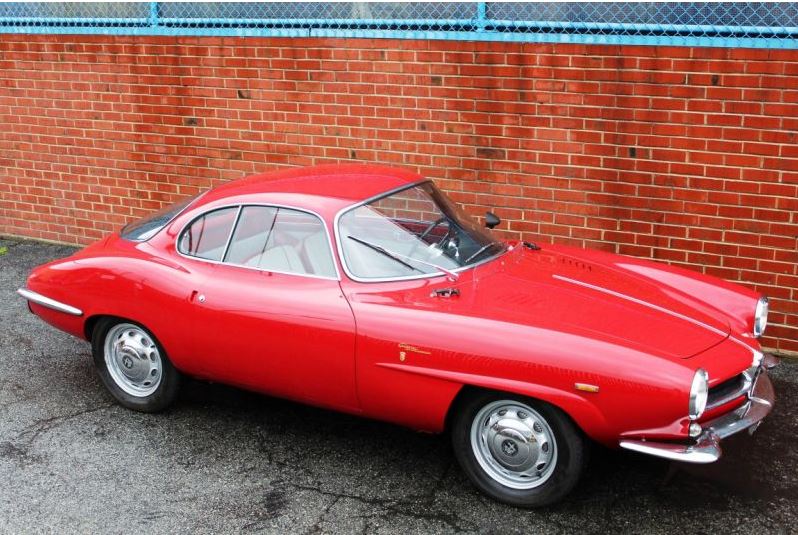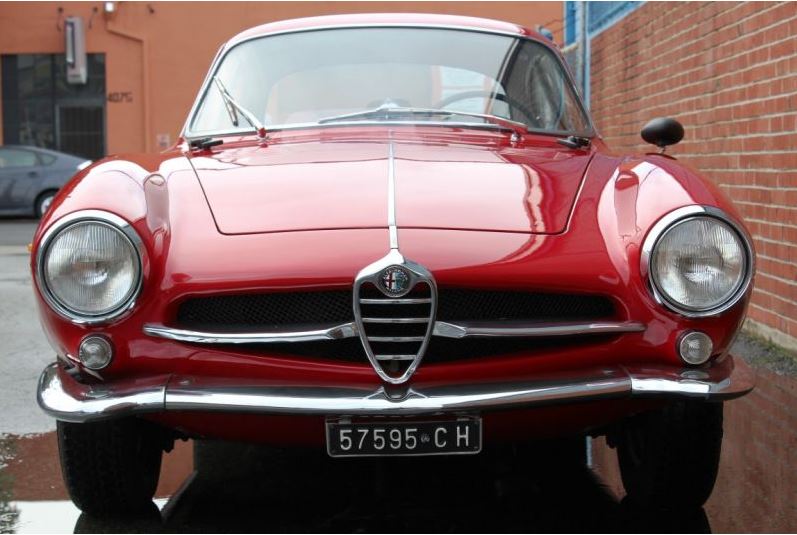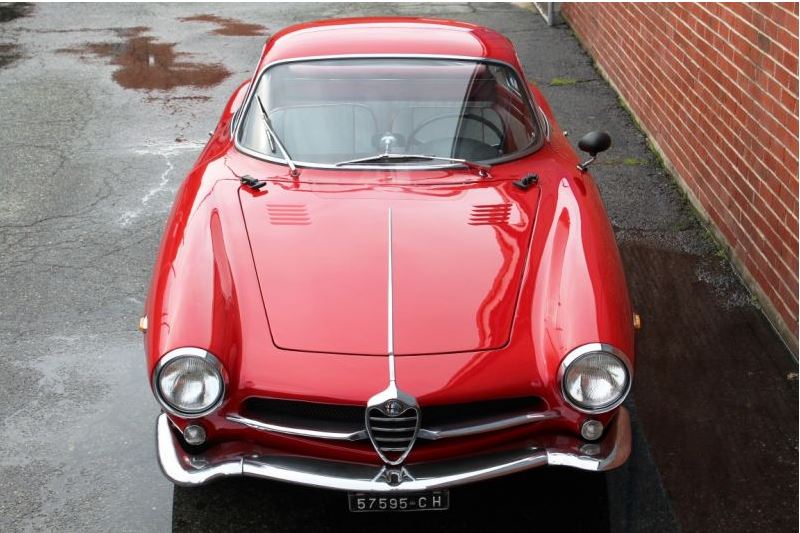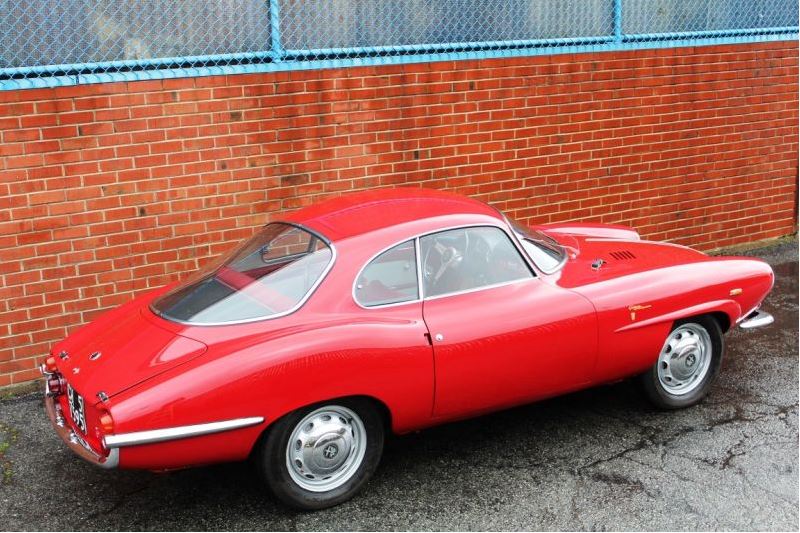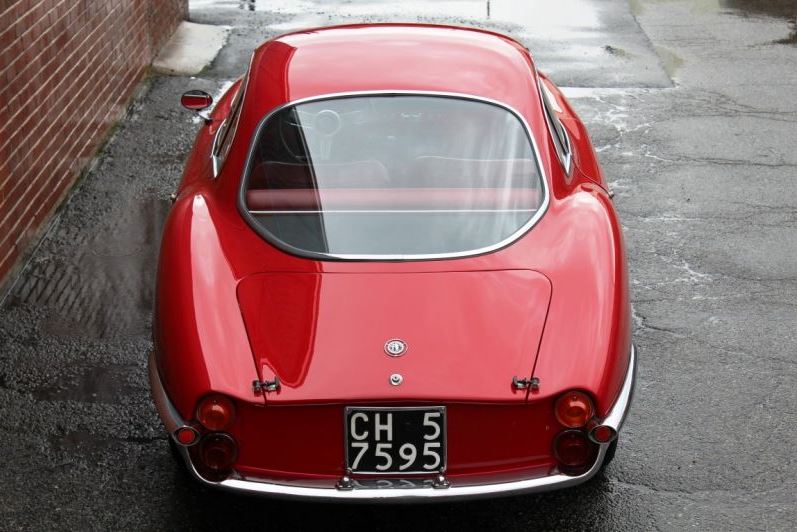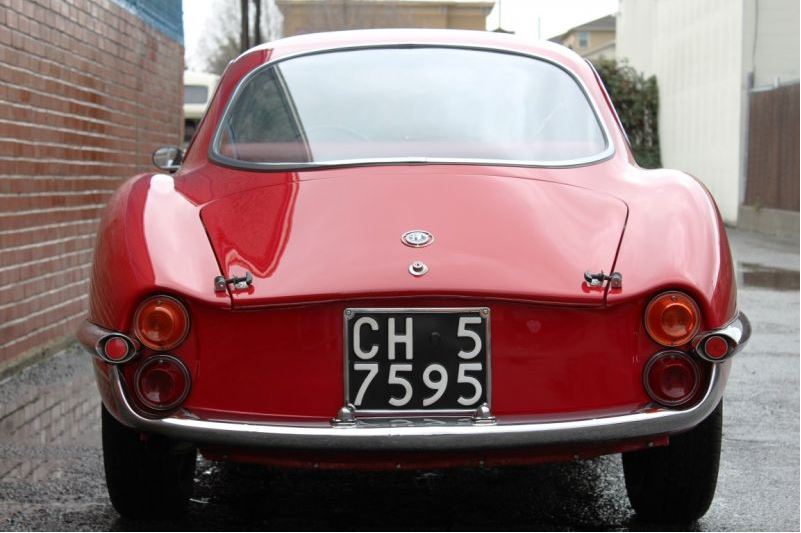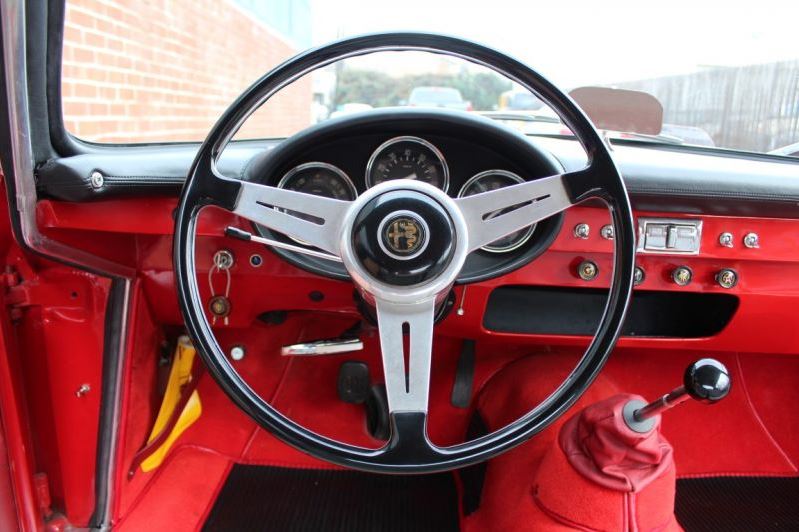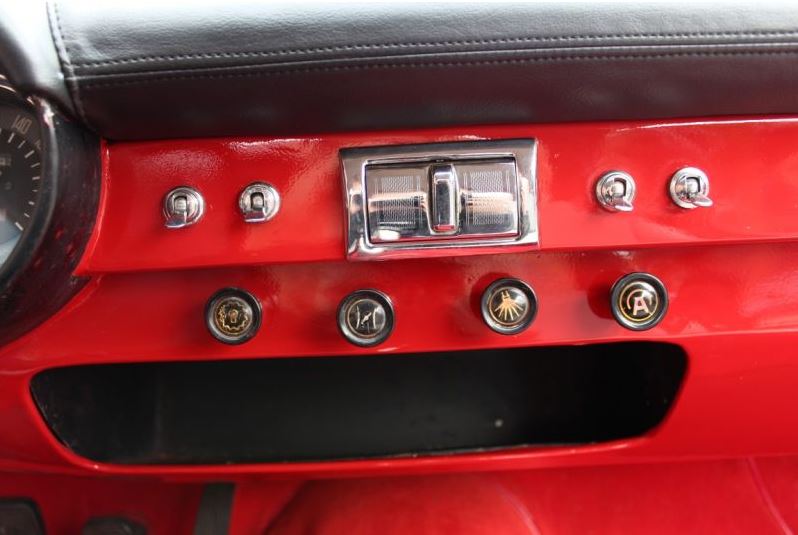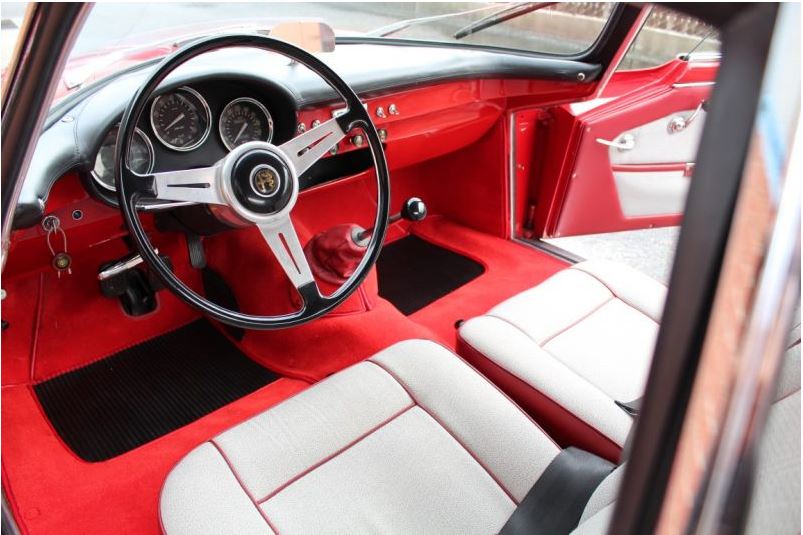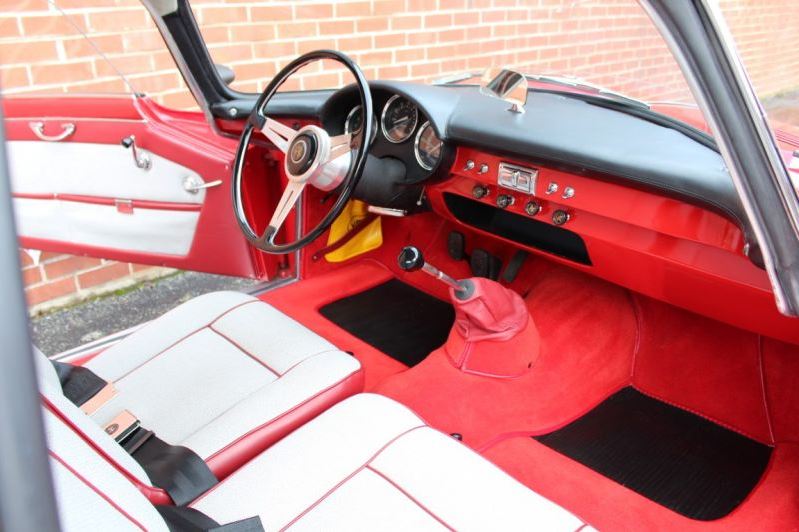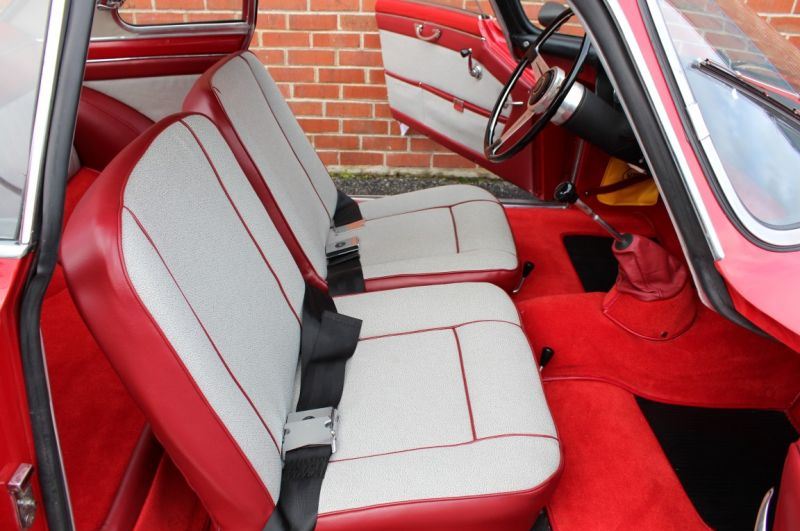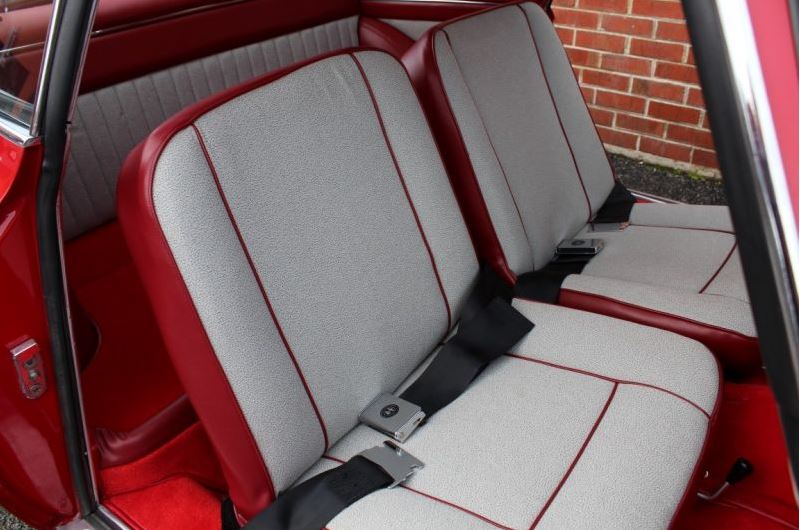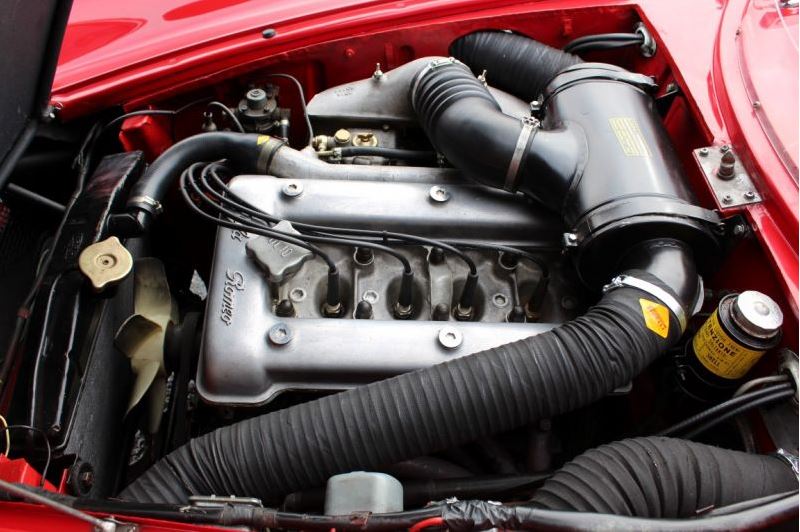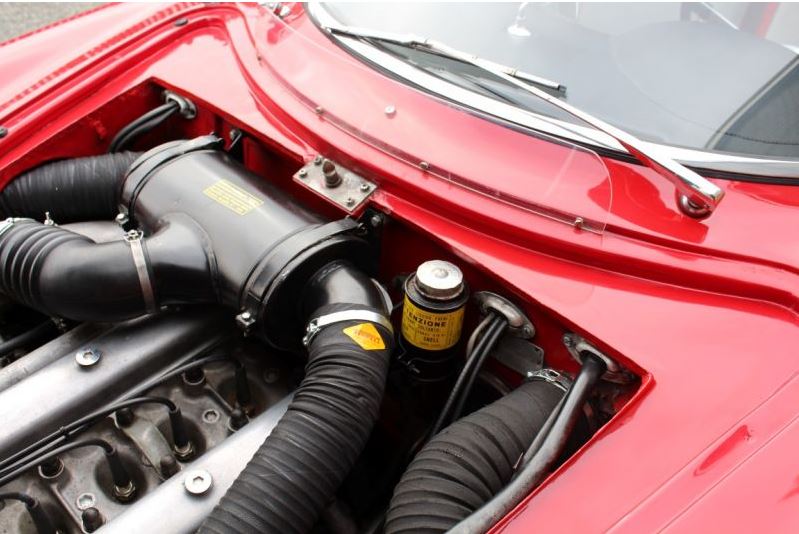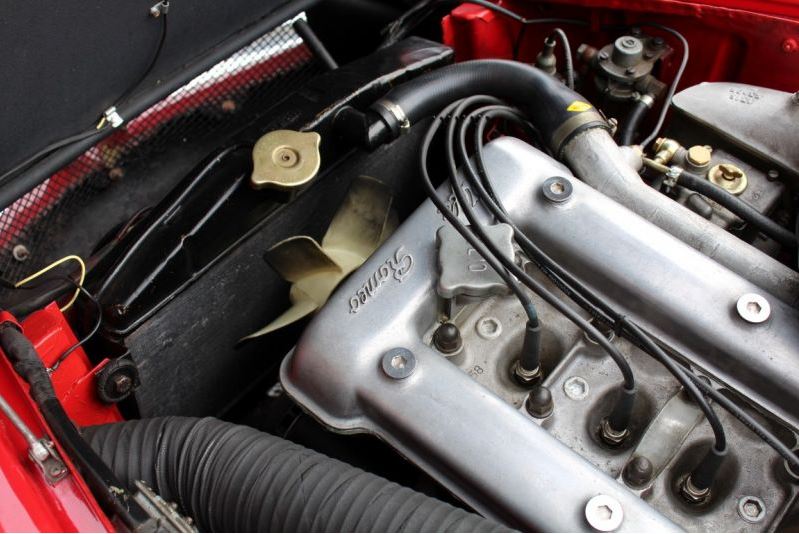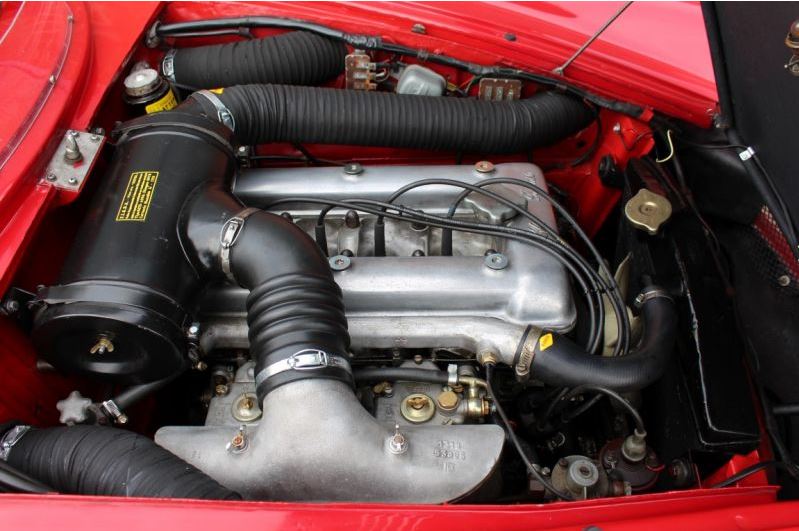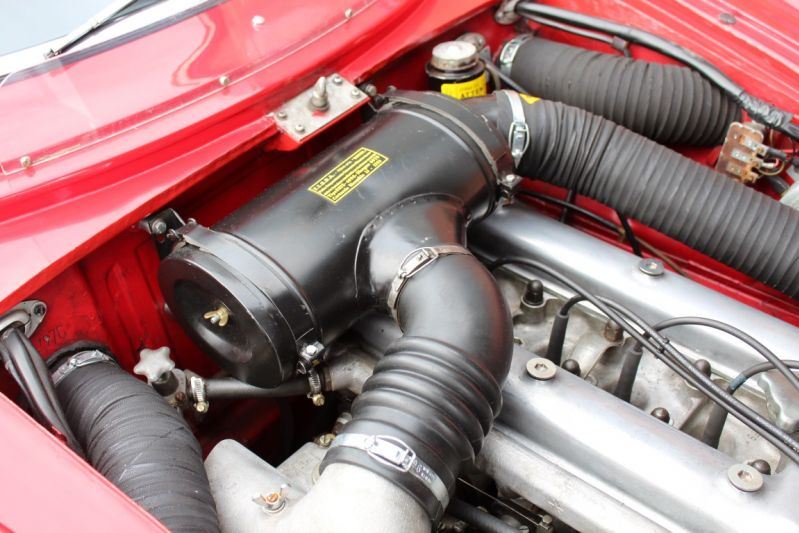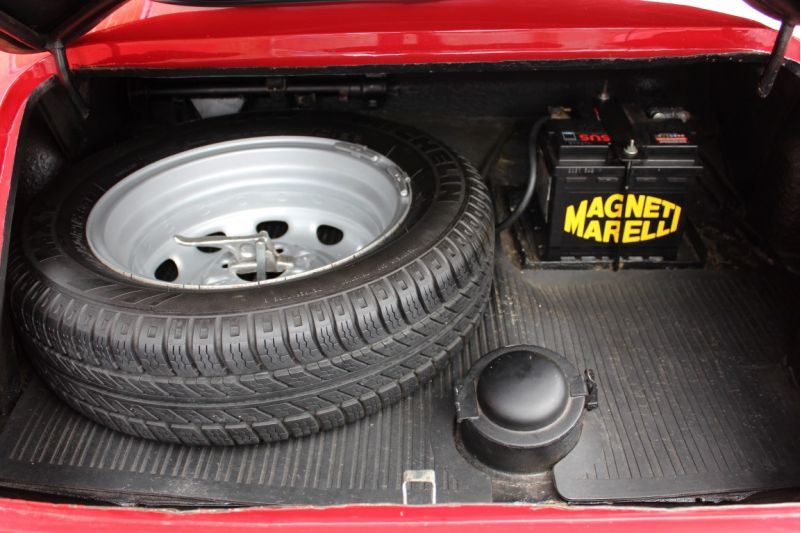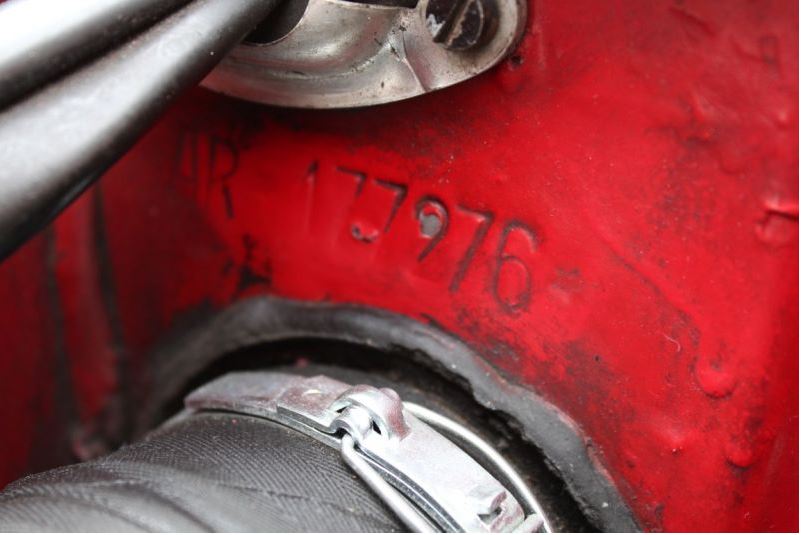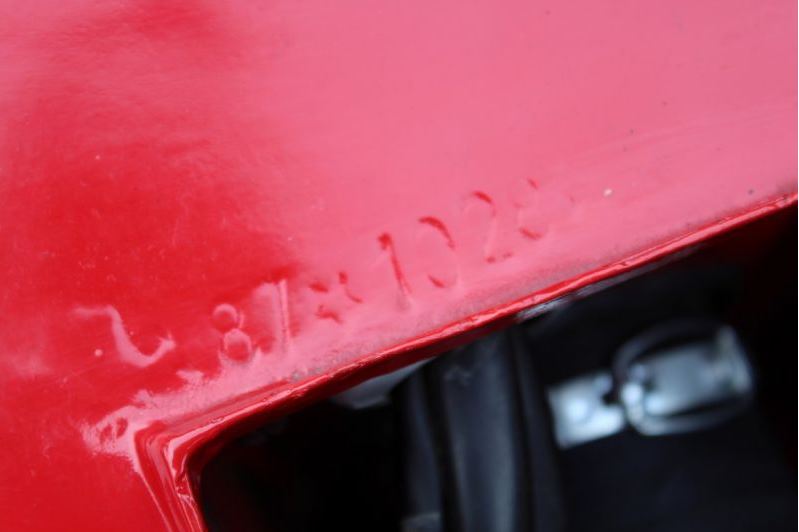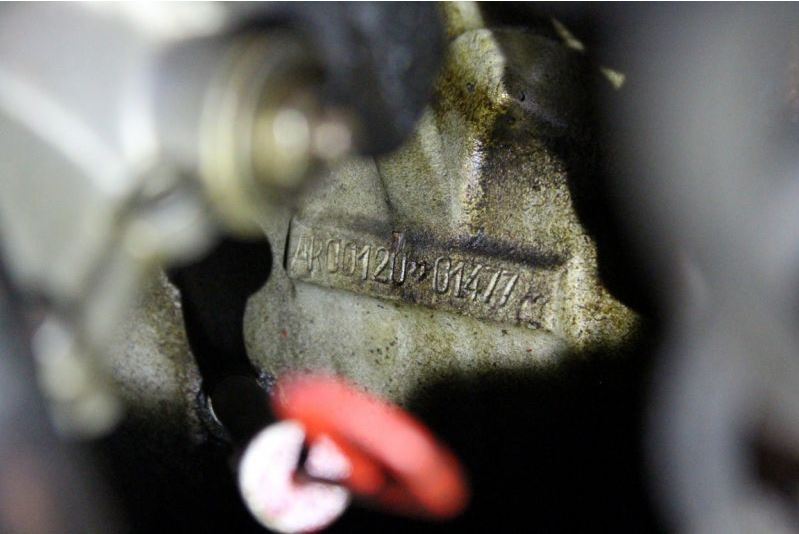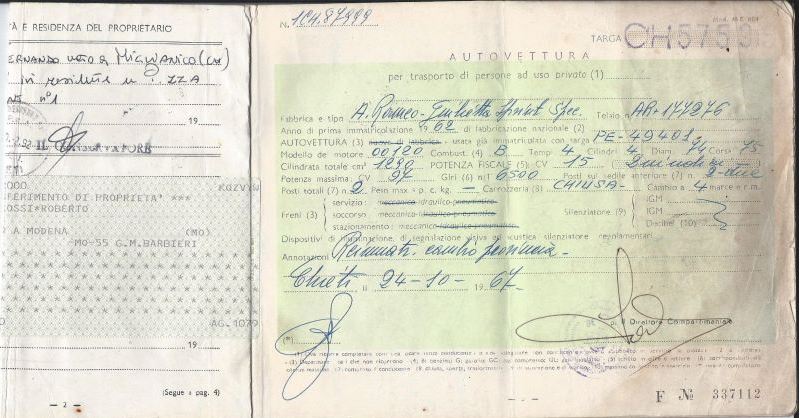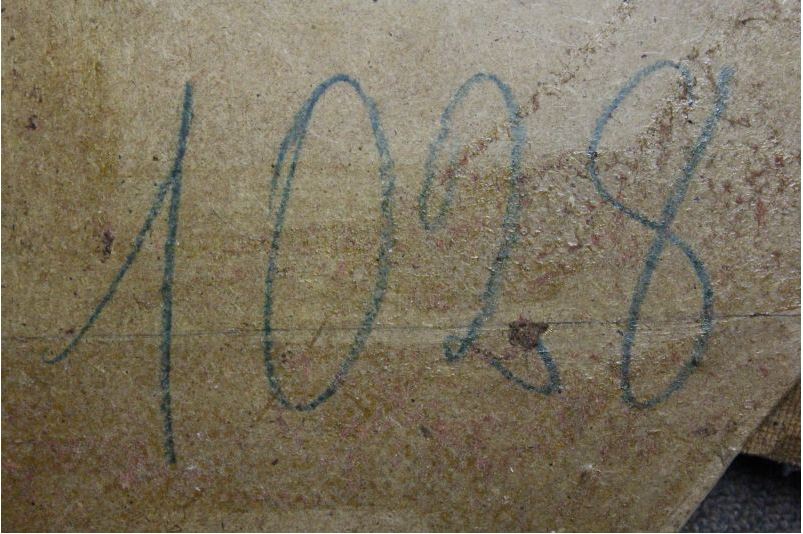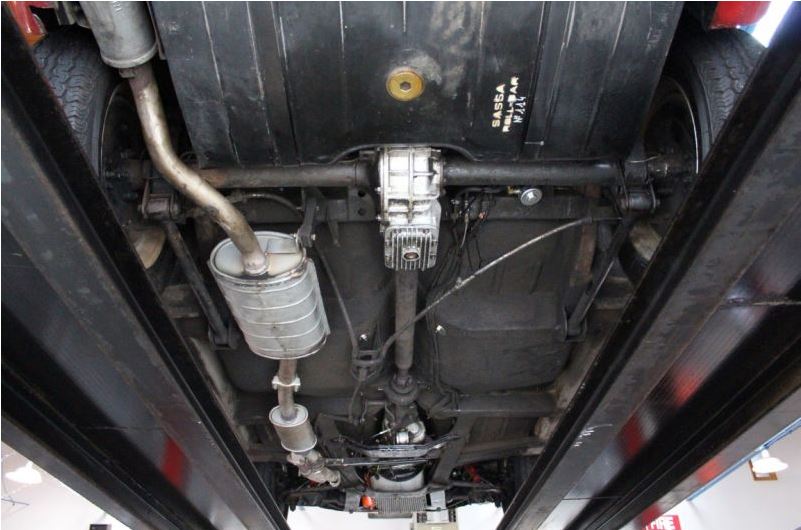 UPDATE: 2017 RUSSO & STEELE AUCTION
ENDED
TIMED AUCTION
Monterey 2017 Post-Auction Sales
DESCRIPTION
Year 1961
Make Alfa Romeo
Model Giulietta Sprint Speciale
Ext. Color Red
Int. Color White
VIN AR177276
Run Number: 1043
Consignment Number: 1043
Vehicle to be offered for Auction sale August 17th - 19th, 2017 at Russo and Steele's 17th Annual Monterey, California Auction. Please contact us for more information.
Alfa Romeo Giulietta Sprint Speciale-1961 Chassis: AR 177276 Motor: 10120-01477
100 hp, 1,290 cc twin-overhead cam inline 4-cylinder engine, twin Weber 40 DCOE carburetors, 5-speed manual transmission, independent front suspension with twin wishbones and coil spring/damper units, and rigid axle rear suspension with coil spring/dampers.
Arguably one of Alfa Romeos most distinctive designs, the Bertone designed Giulietta SS, drew inspiration from the radical styling of the BAT-series cars which Alfa Romeo had commissioned from the celebrated design house between 1953 and 1955.
The Sprint Speciale was a limited edition of the ever popular Giulietta series. All of the Sprint Speciales were Veloce models, which included higher compression ratio, hotter cams, twin Weber carburetors, and a 5 speed transmission and were capable of over 120 mph. Alfa Romeo was ahead of its time with the sleek and unusual styling and drag coefficient of 0.28, which was not surpassed for over 20 years. There were 1,366 Giulietta examples built.
This example is finished in Alfa red with salt and pepper interior and is in unusually original condition. All switches operate as expected. This example was manufactured on the 14th of November, 1961, and sold new to Regie Nationale Usines of Billancourt, France on January 29, 1962 (Alfa Romeo Storico). It spent most of its life in Italy and was imported from there in 2012, and is currently with its first US registered owner.
The paint is approximately 20 years old but still shiny and bright. In 2016-17, all chrome bright work was removed and re-chromed. In 2014, the interior was completely re-upholstered to original specifications (original pieces are included showing the same pattern and material) including carpets, door panels, dash and rear window vinyl, and headliner (a window out install). Window felts were renewed and seat belts added resulting in an absolutely stunning interior. The odometer shows 10,500 km, which probably dates from the engine rebuild in Italy in the early 2000s.
When brought to the US, the car benefited from a valve job, servicing the tachometer and water temperature sending unit, relining the gas tank, new shock absorbers, new fuel pump, and meticulous care by Marque experts Conrad Stevenson and Glenn Oliveria. The engine starts easily, even when cold and having sat for some time. It makes very good power and runs smoothly without vibration on the highway and handles twisty roads like it was designed to. It is a joy to drive. The transmission shifts exceptionally well both warm and cold, including that normally pesky 2nd gear. New Vredestein tires were installed in 2014 and have less than 1,500 miles. This car has not been a garage queen, but consistently driven by the current owner.
The car comes with a reprint of the original owner's manual, the original CARTA DI CIRCOLAZIONE, a 1998 Automotoclub Storico Italiano certificate di identita, a letter from Marco Fazio at Alfa Romeo Historica noting that it was fitted with an AR 00120 series engine when new, which is still the case. This car was invited to show at The Quail: a Motorsports Gathering in 2015 and the Arizona Concours in 2017.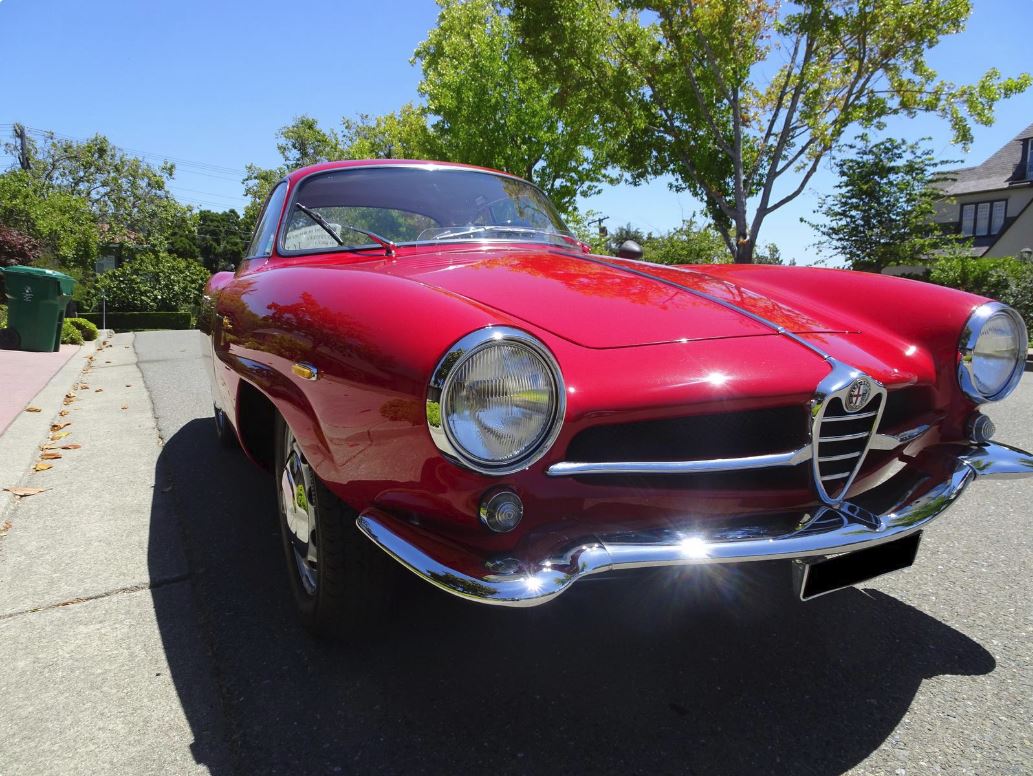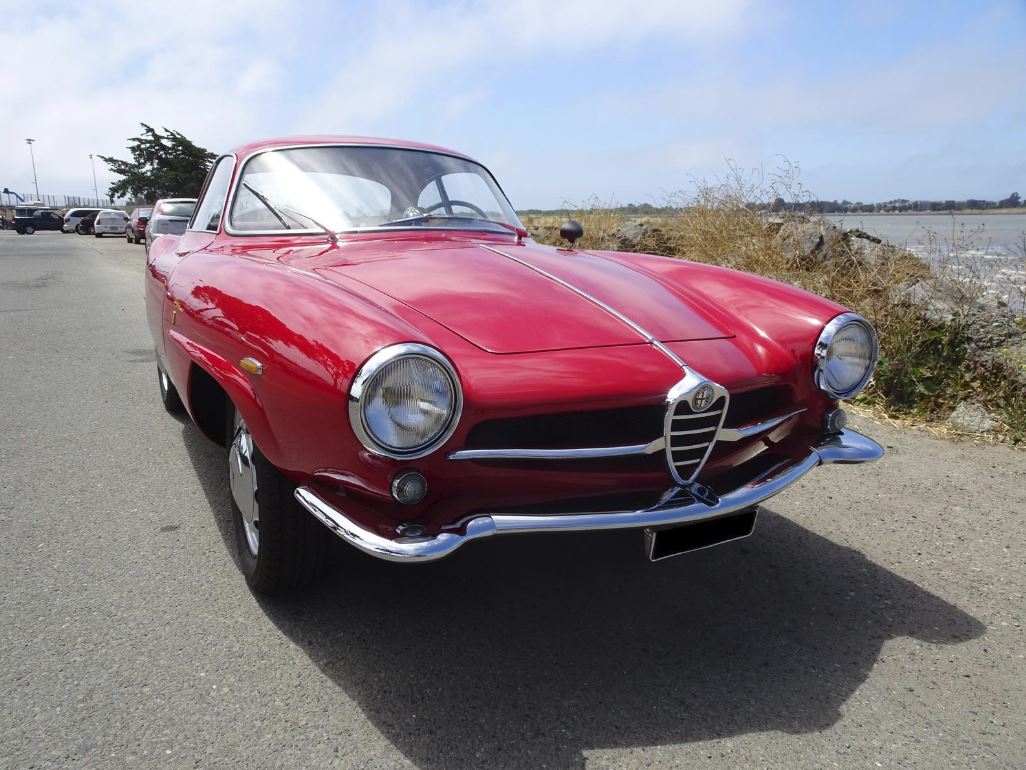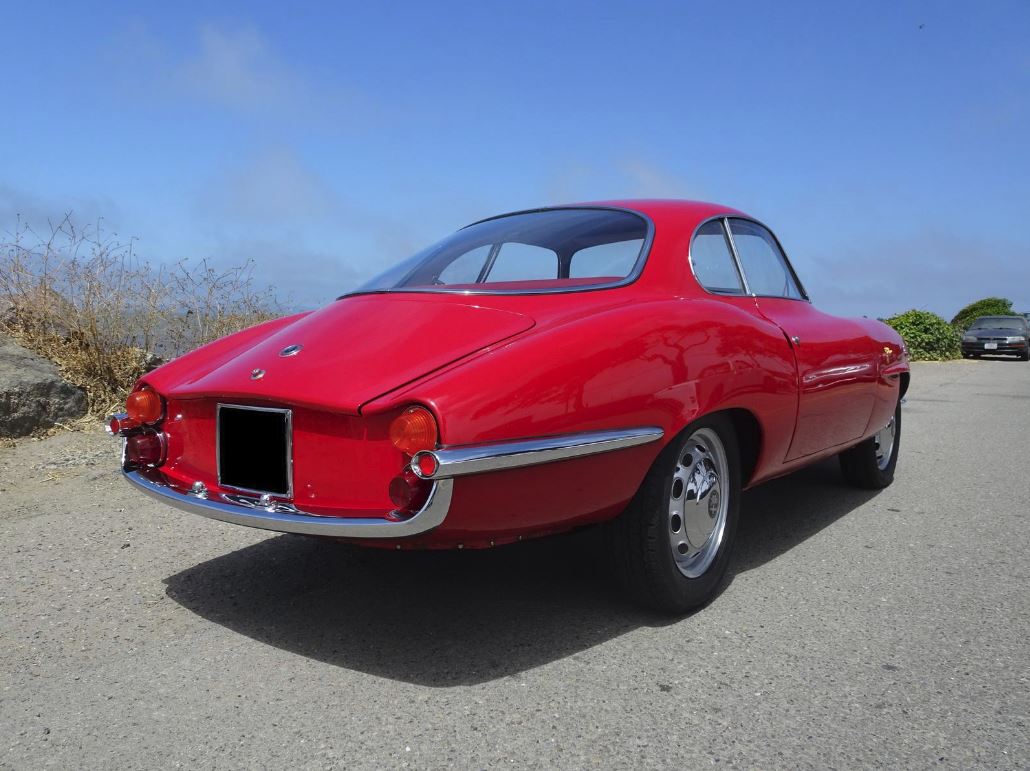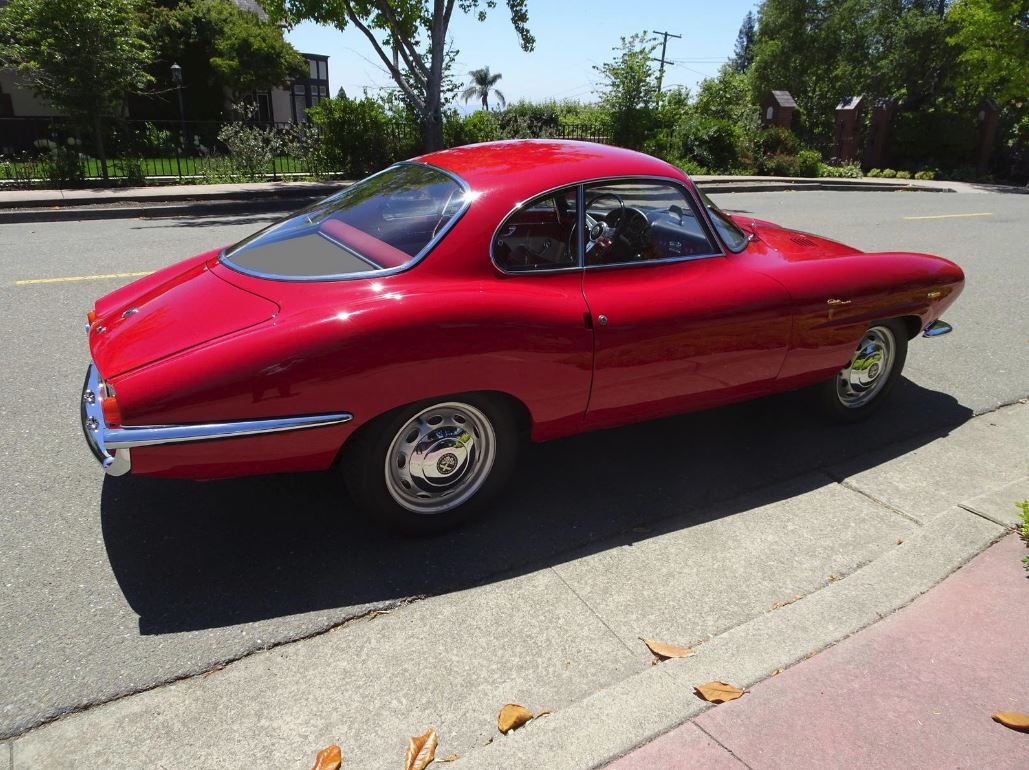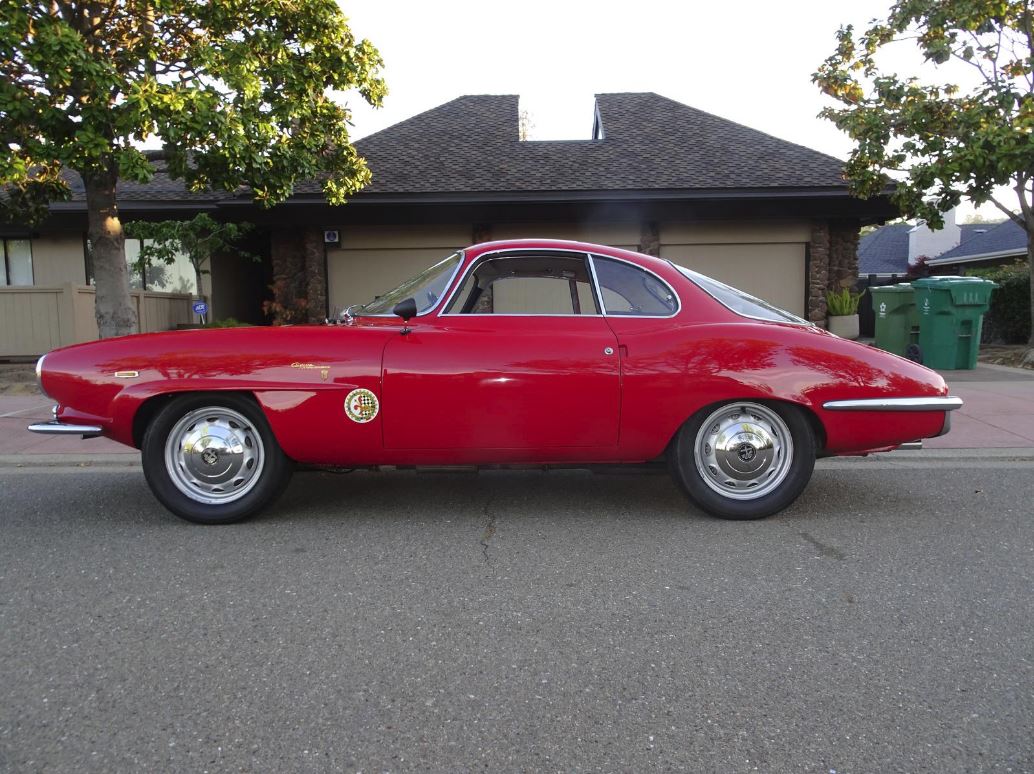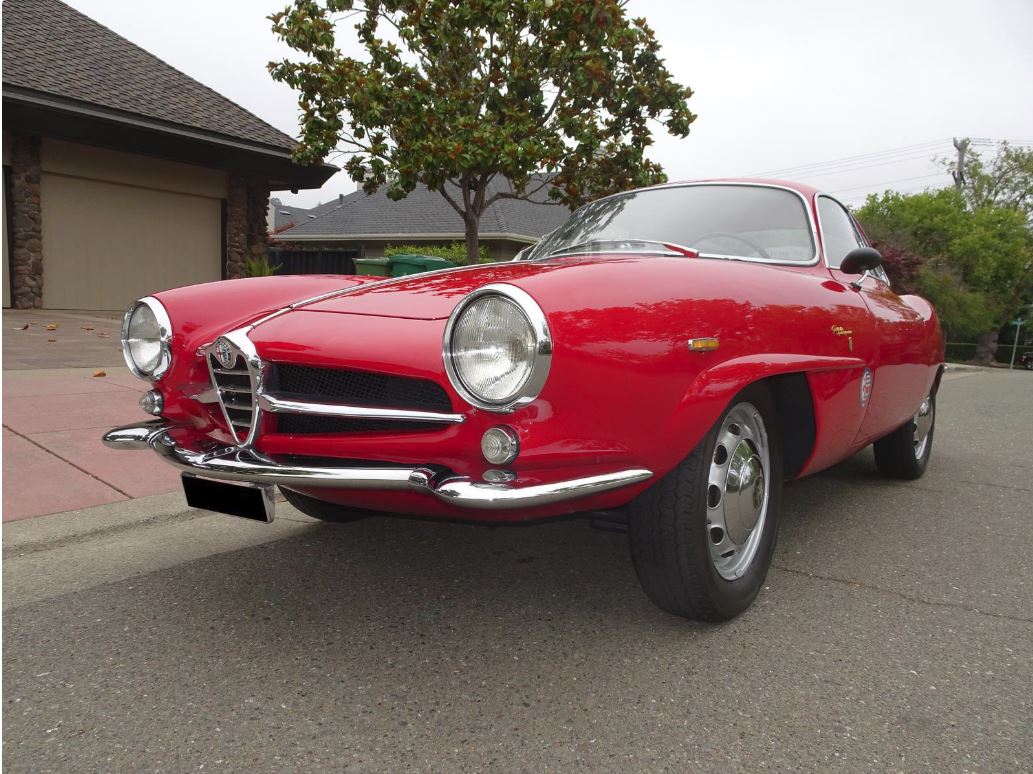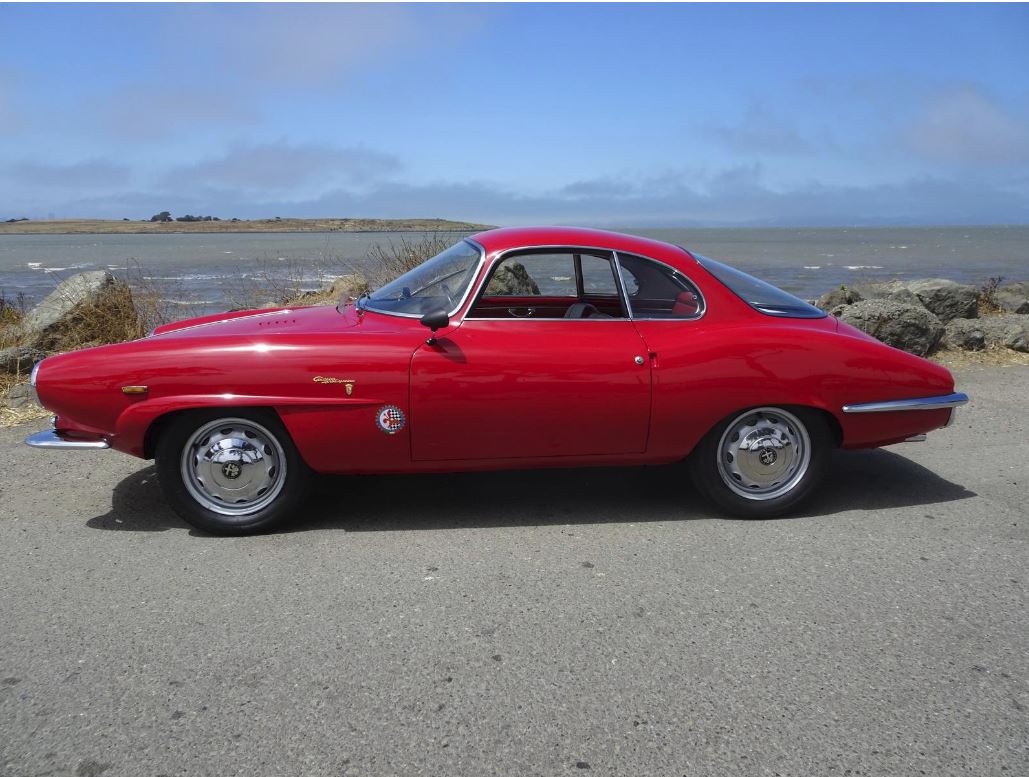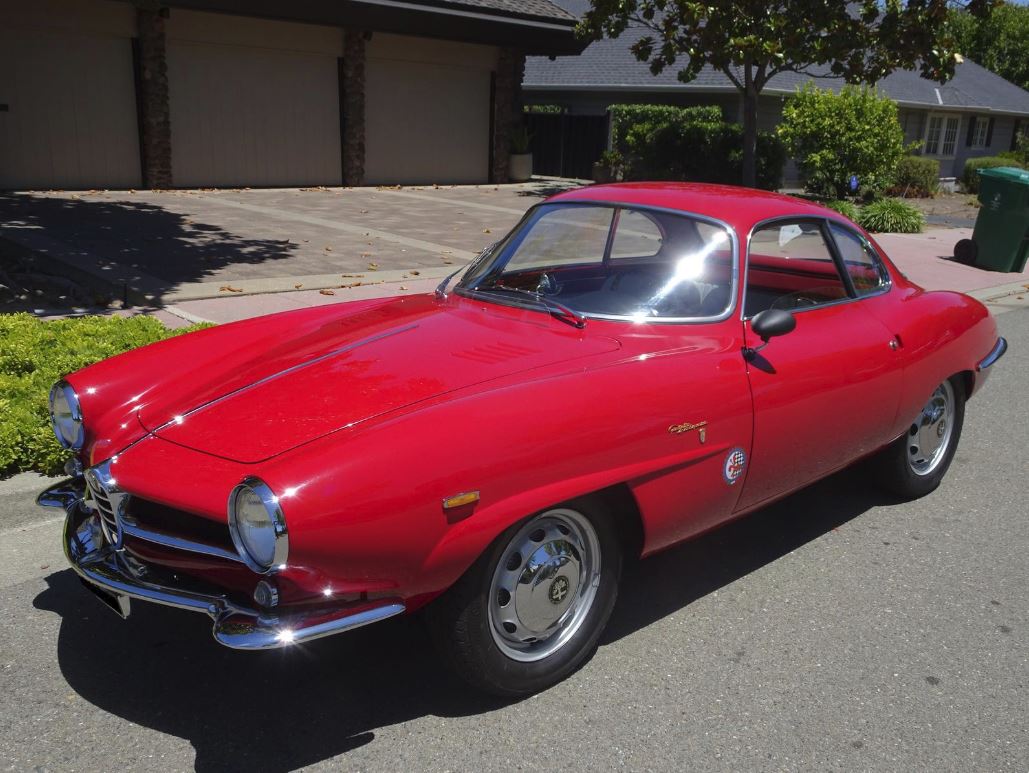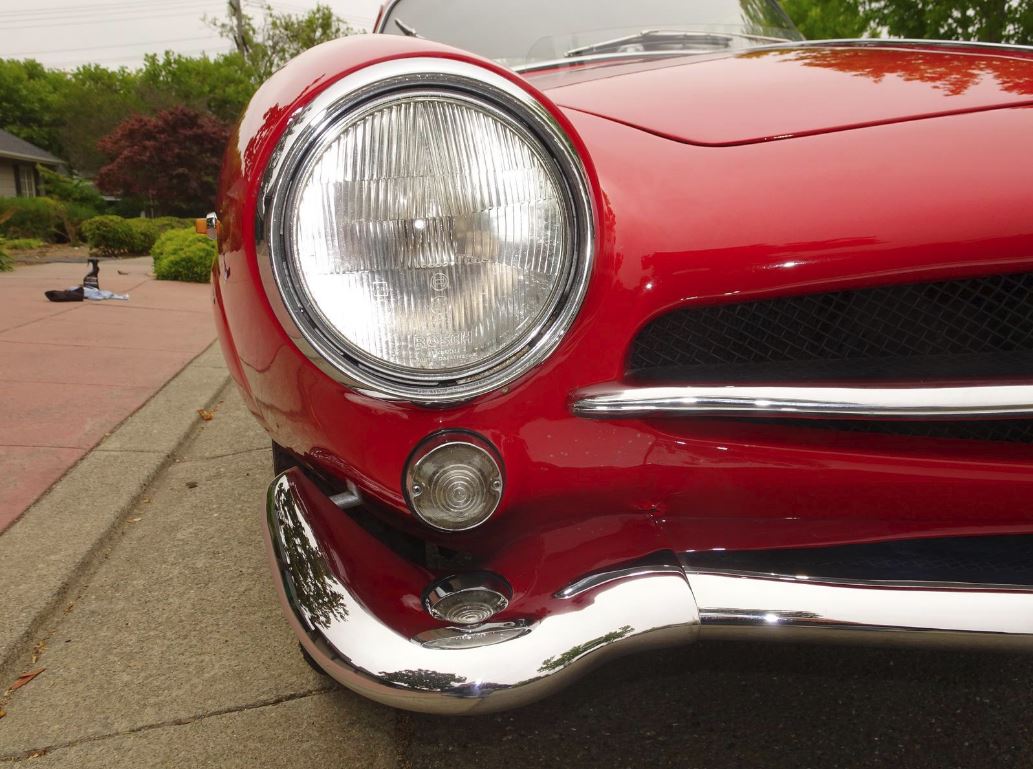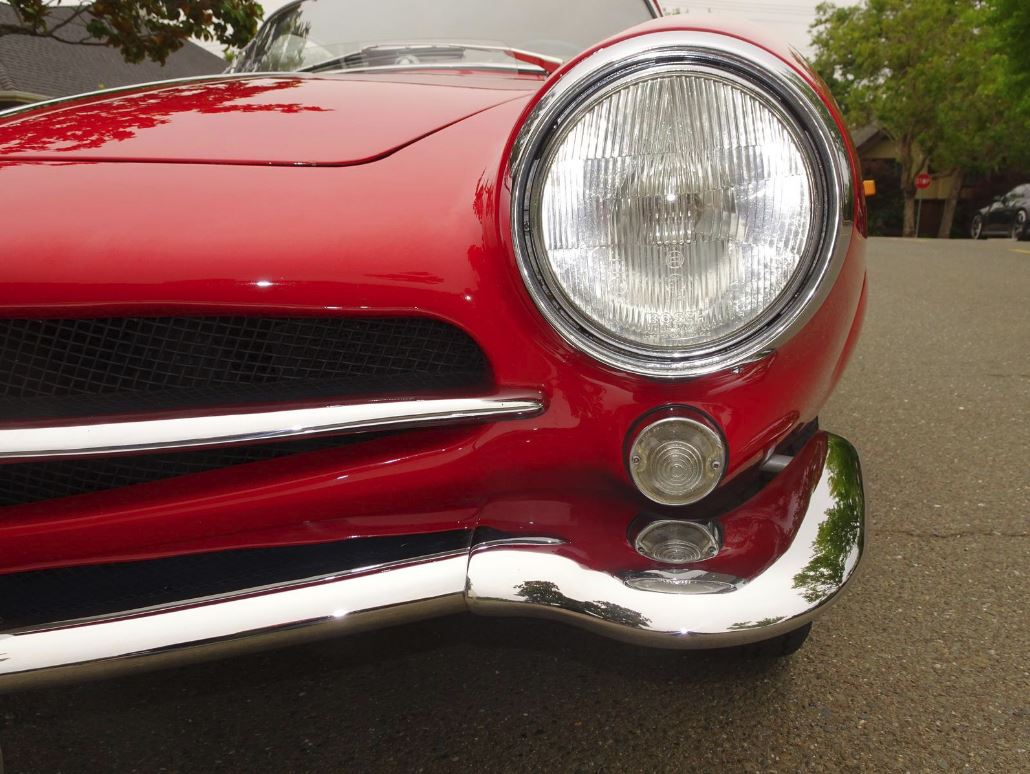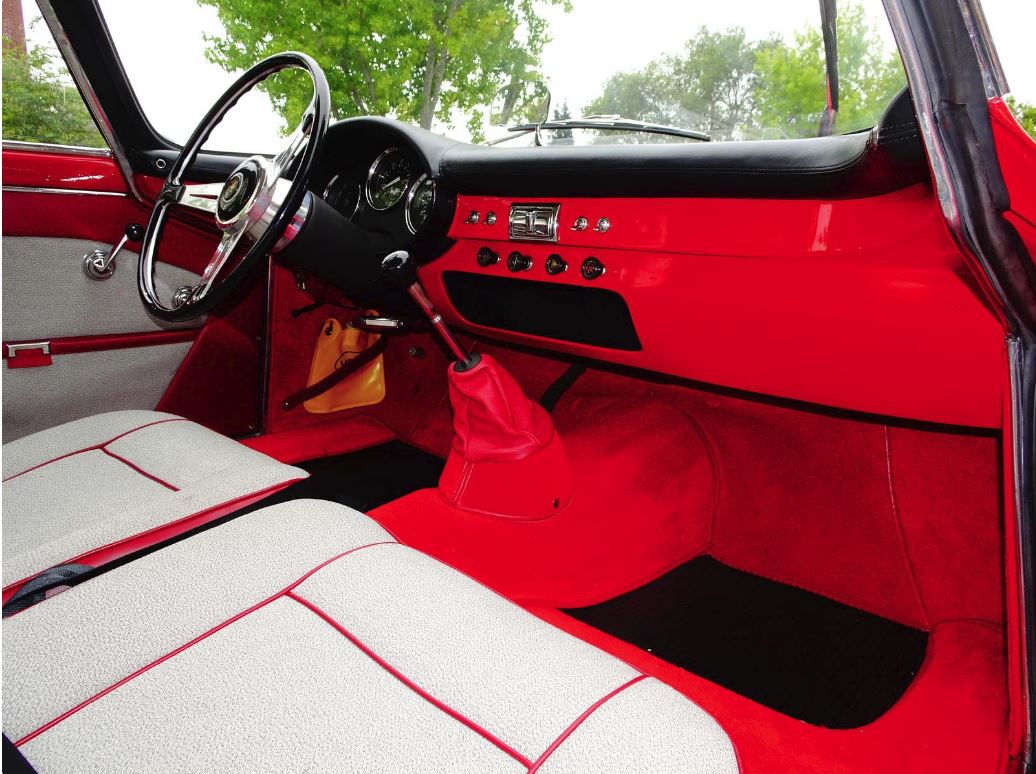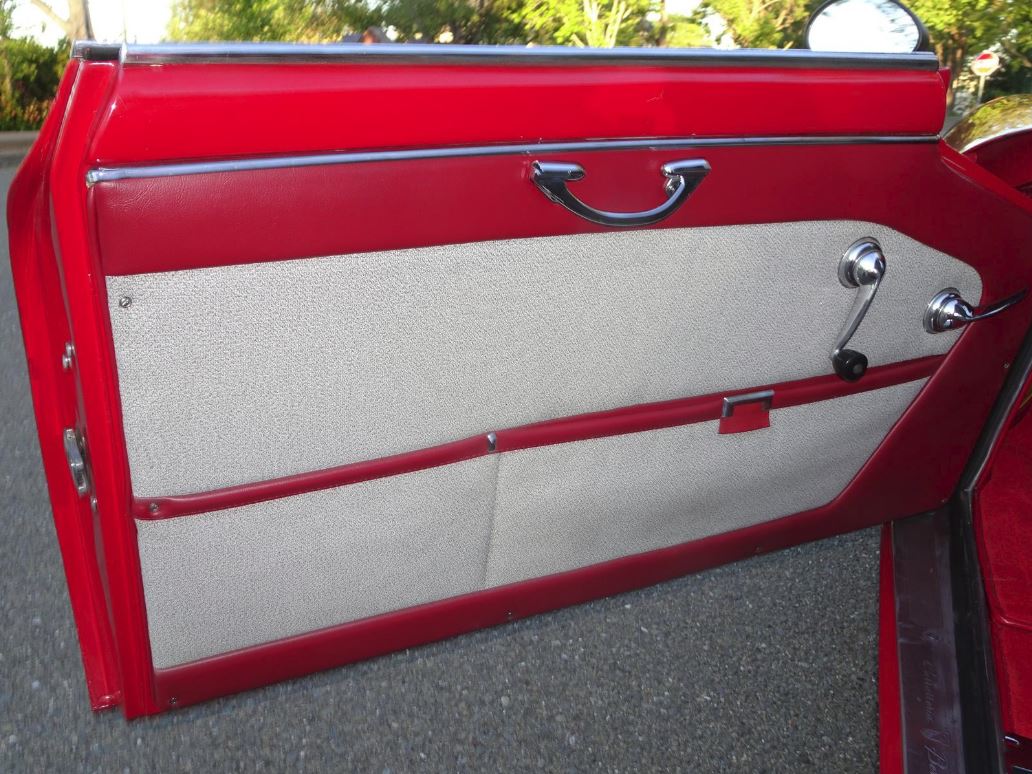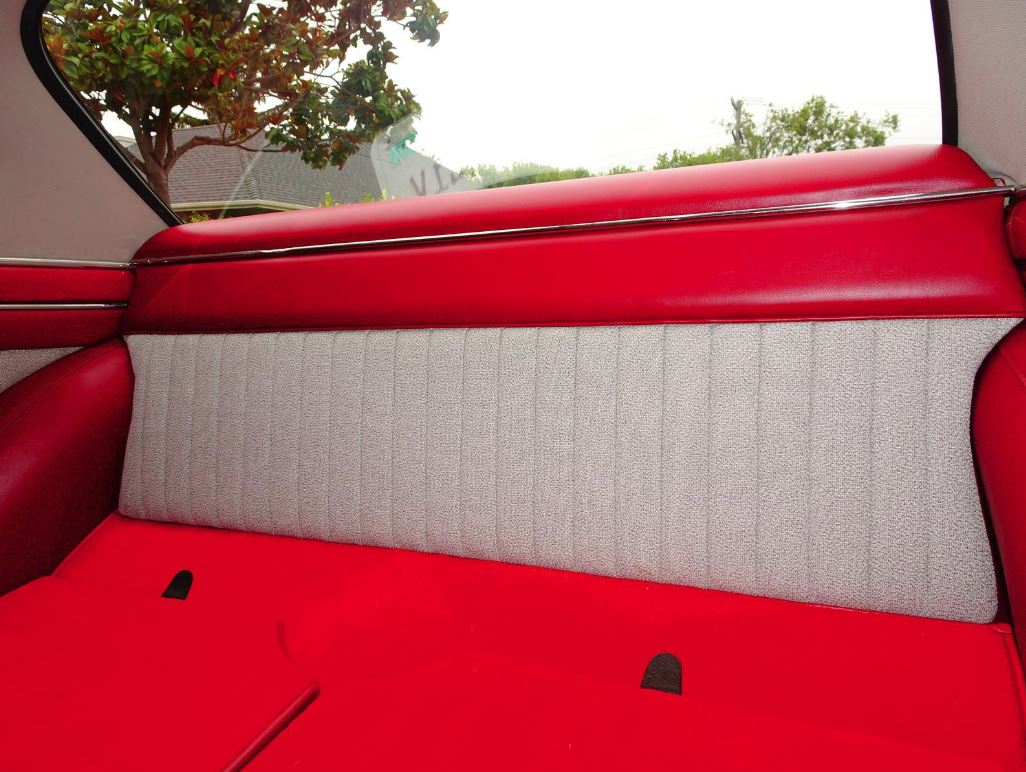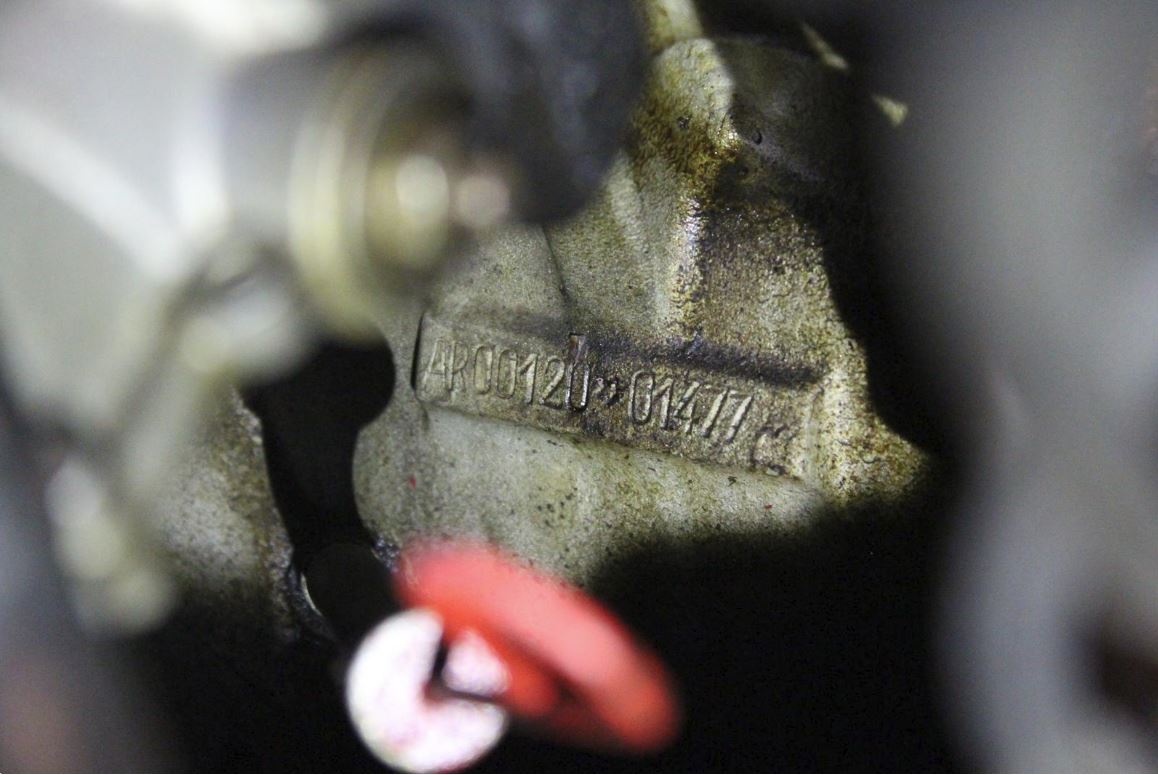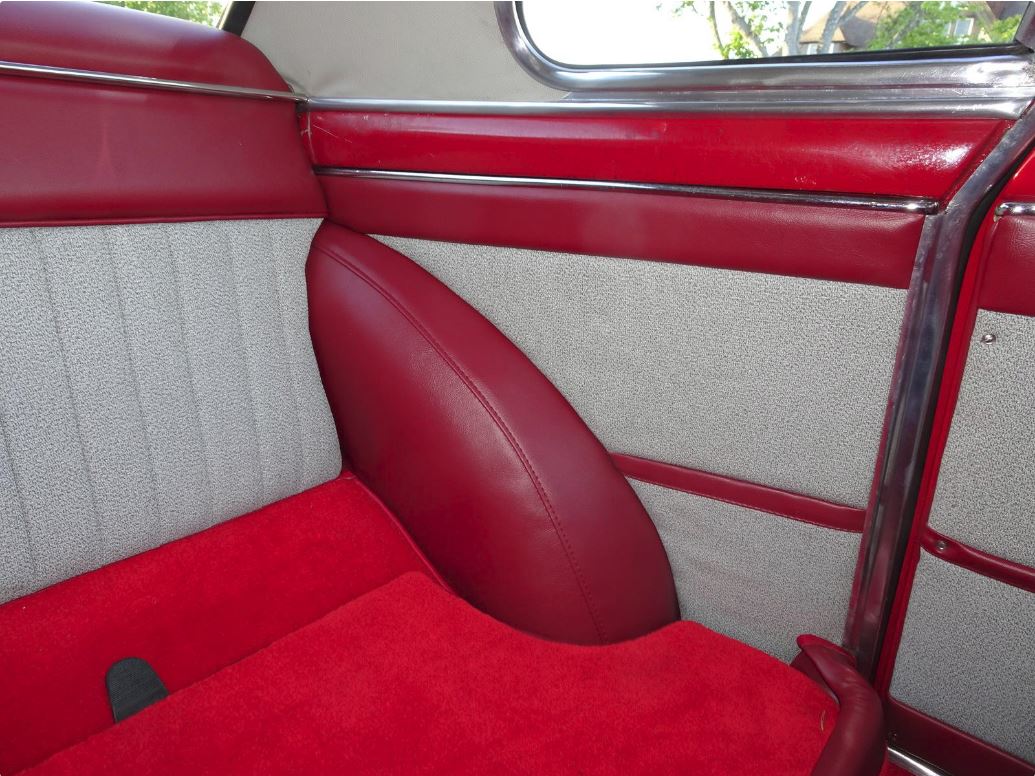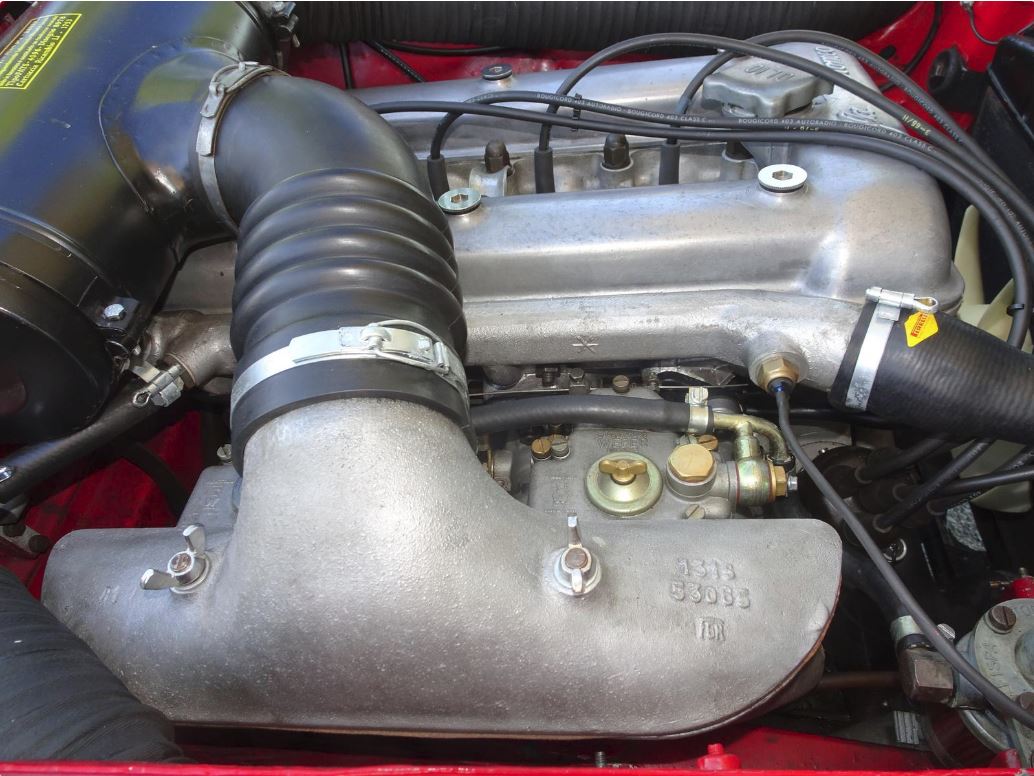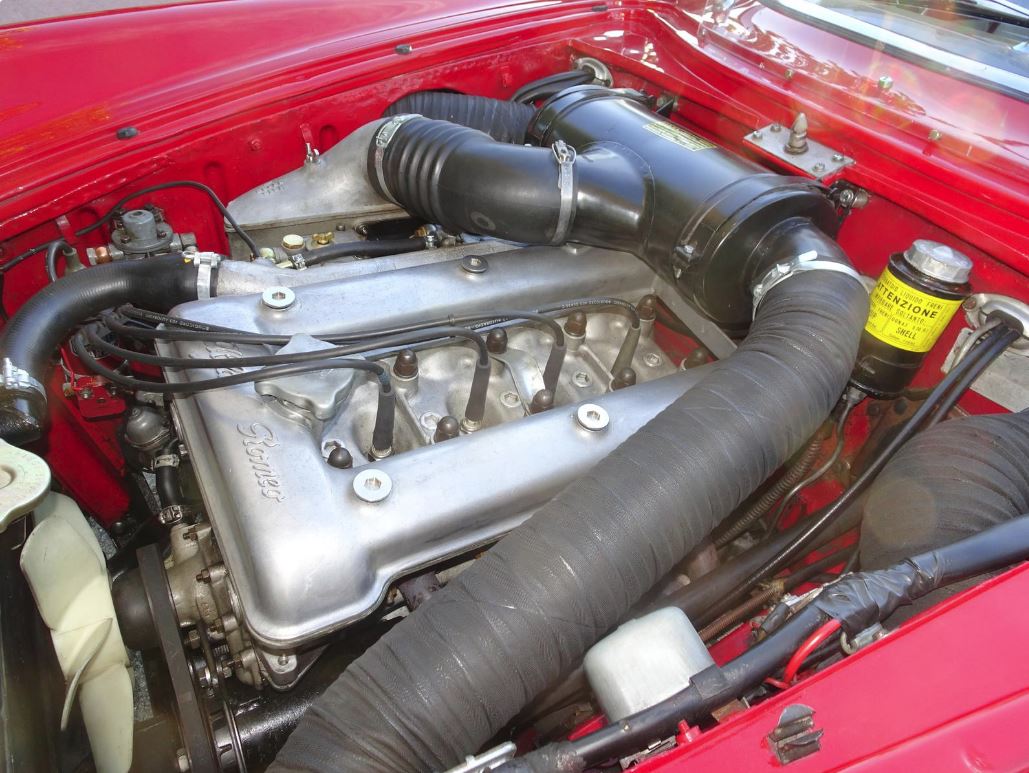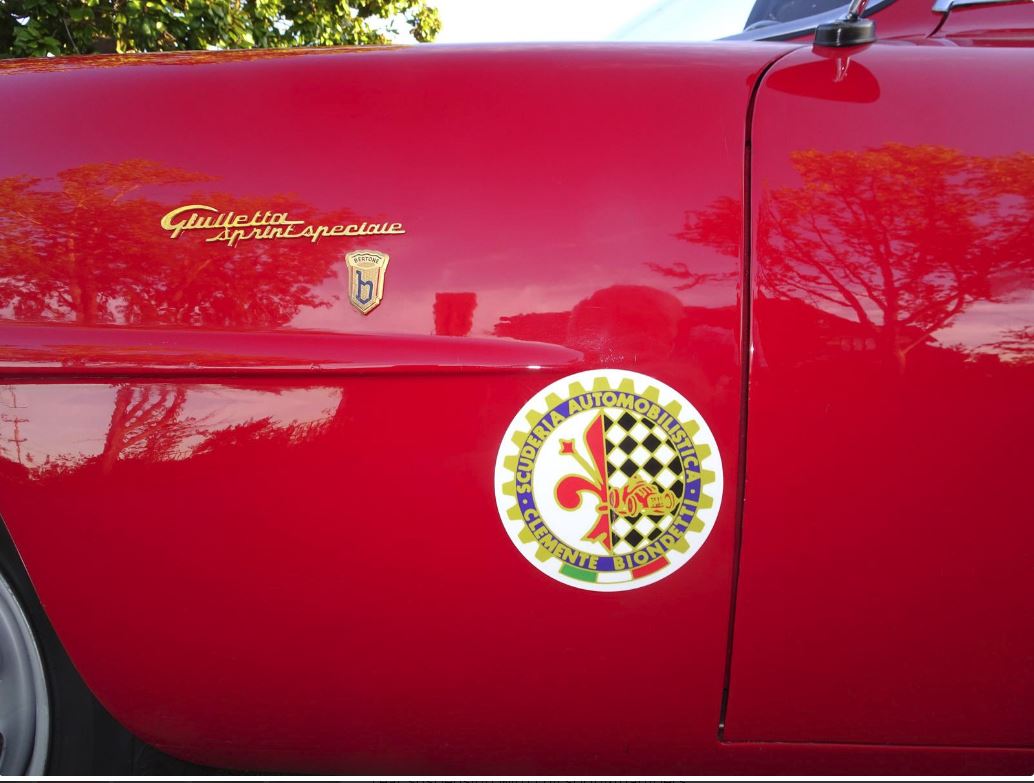 UPDATE: June 18, 2018 BRING A TRAILER .COM website:
This 1961 Alfa Romeo Giulietta Sprint Speciale is finished in Alfa Red over a recently refreshed fabric interior and is one of just 1,366 examples produced according to the seller. Completed in November 1961, the car was sold new in France and reportedly spent most of its life in Italy. It was imported to the US in 2012 after being acquired by the seller, who has since had interior, cosmetic, and mechanical work performed as detailed below. Power is from a correct twin-cam 1290cc inline-four equipped with dual Weber carburetors and mated to a 5-speed manual gearbox. The car sees regular use in Northern California driving events and was invited to The Quail in 2015. It also attended the Arizona Concours d'Elegance in 2017 and was driven to and from Monterey in 2018. The sale includes recent records, Italian paperwork, an ASI certificate, and a clean California title.
Bertone bodywork provided the SS with a low drag coefficient for the time. The seller notes that a color change from Gardenia White to the current Alfa Red was performed approximately 15 years ago. The resulting finish is presented in a variety of lights in the photo gallery below. Consistent use has resulted in a collection of small chips along with paint cracking around the hood. This example was previously auctioned on BaT in May 2017.
Brightwork was rechromed in 2016 according to the seller, while other trim includes a new Perspex wind deflector at the trailing edge of the hood as well as an accessory sideview mirror. Lights, lenses, and window glass are said to be in driver condition, with wiper scratches pointed out on the windshield. Painted steel wheels wear polished caps and Vredestein rubber from 2015 with less than 1,500 miles of use.
The interior was reupholstered to its original specifications and grey/red color scheme by Sure Fit in 2014, including the seats, door panels, dash, rear parcel shelf, and headliner. Red carpets were also replaced, with photos taken during the process detailing the condition of the floors beneath. New seat belts and window felts have also been installed. A correct washer fluid bag is mounted on the driver-side kick panel.
The factory 3-spoke wheel remains present along with knobs and chromed toggle switches. Veglia instrumentation includes a km/h speedometer, combination gauge, and a tachometer that was serviced along with the water temperature sending unit after importation. The non-original odometer shows 11,700 kilometers (~7,300 miles), approximately 9,000 of which were added by the seller over the last six years.
The 1,290cc twin-cam four offered a bump in compression ratio along with hotter cams and twin Weber carburetors for an output of just over 100 horsepower when new. The engine is believed by the seller to have been rebuilt in 2000, and it was reportedly serviced in 2011 after a long dormant period. A valve job was performed after importation along with installation of a new fuel pump and relining of the fuel tank. Factory details include a cast aluminum intake plenum, engine bay light, and period decals. A new battery was installed in 2018.
Engine stamp #01477 is shown above and listed by the ASI certificate as visible below. The seller notes that no confirmation can be made of its originality, though it is of the correct AR 00120 series as indicated in a letter from Marco Fazio at Alfa Romeo Historica.
Shifting is from a 5-speed manual gearbox that is said to operate smoothly through second gear. The brakes were reportedly rebuilt prior to the seller's purchase, and new shock absorbers were installed by the seller after importation. The underside is thought to retain factory undercoating.
An Automotoclub Storico Italiano Certificato d'Identità from 1998 is shown above, and additional Italian paperwork includes the original Carta di Circolazione (Italian registration). Service records are included from the seller's six years of ownership, during which the car is said to have received regular care from marque specialists Conrad Stevenson and Glenn Oliveria, including an oil change in 2017. A reprinted owner's manual is also included along with removed interior pieces from the recent interior refurbishment.