PREVIOUS OWNERS: Capt. Ralph S. Stevens Jr., USN (Ret), Chris Stevens Jr. in Seattle, TERRY STAHLY - Portland OR
Ralph supposedly bought it in Connecticut around 1982 and raced Alfa Romeo Giulietta Sprint Zagato (SZ) in the late 70s was considered an expert with and racing Maserati and OSCA sports-racing cars?
PREVIOUS OWNERS: Christopher Stevens, Chris Stevens father
HISTORY: (as per ebay)
1959 Alfa Romeo Giulietta Spider Veloce 750F. Real Veloce, not an "abnormale". This car belonged to my grandfather, and was subjected to a full rotisserie/bare shell, photo-documented restoration in 2002. Sadly, he passed away during the restoration and was not able to see the completed car. I have had the car since the restoration was finished but now the demands of a small business and a new mortgage are forcing me to reduce the collection and this lovely Alfa has to find a new owner.

Overall, this Giulietta is a solid #2 or #2+ using the standard 1-5 classic car rating scale. It is definitely a driver not a show car, and as it gets driven a lot it is well-sorted and very reliable. Despite the temperamental reputation of the 750 Veloce, this car starts up quickly and idles easily even after sitting for a few days or weeks. As a driver it does have some minor imperfections, noted below, but the body is solid and completely rust-free, the paint was done to a very, very high standard and is holding up well and it's mechanically excellent.

In addition to the full restoration, a number of upgrades were made, including:

Magneto ignition conversion

Displacement increased to 1500cc

Carillo rods

Full stage 5 head from Sperry Valve Works

5-speed gearbox conversion (done without modifying the transmission tunnel)

Spin-on oil filter conversion
The result is a tractable but powerful motor. This car is very easy to drive quickly but can also sit in traffic (although, why would you?).

Notable issues include:

Some imperfections in the paint around the deck lid where the convertible top lands

Seat padding needs to be replaced

The Pirelli P3s are getting old and really should be replaced

The convertible top is coming away from the header rail (shown in the photos)

The horn ring plastic covering is missing, but I am including a good replacement horn ring

The original air cleaner is missing, but I am including a correct replacement Veloce air cleaner housing and hardware

The restoration shop cobbled together an external thermostat housing (shown in the photos) but I am including the correct in-line thermostat

The oil temperature gauge is not working

The fuel gauge is wildly inaccurate

And, of course, what's with the green engine compartment? Good question. My grandfather was a noted specialist in Italian and British sports and racing cars and he was meticulous in his restorations – both the work that he did and the work that was done for him – but he was somewhat eccentric when it came to colors. He liked a colorful engine bay, hence the paint scheme, non-original polished cam covers, etc. Not a difficult area to change as the green extends only as far as the "frame rails".

This car has been part of my family for a long time. It has passed from my grandfather to my father and then to me. My wife and I left our wedding in it and we have taken it on many wonderful drives over the last few years. It has been much loved and cared for, but it's time for it to find a new home.

Please inspect this vehicle or have it inspected prior to bidding. Please ask all questions prior to bidding. Bidders with 0 or negative feedback must contact me before bidding.


Car sold for $44,421
---
On Oct-17-09 at 23:42:50 PDT, seller added the following information:

In response to a number of questions about the engine originality and build, I've checked the records of the restoration and have confirmed the following information:

Engine number: AR1315*31917
Correct DC03 Weber carbs
77mm cylinder bore using high compression JE pistons. Sperry indicates a 1500cc displacement with this setup.
Stock veloce rods, polished and balanced (not Carillo rods as indicated above)
Sperry stage 5 head (port/polish, oversize valves, custom cam grind)
Nitrided crank
Vertex magneto ignition

I have extensive documentation of my grandfather's ownership of the car beginning with purchase correspondence and buyer's inspection from 1994, through the restoration, including receipts and documentation for all the work. These papers are available for inspection to anyone who would like to see the car.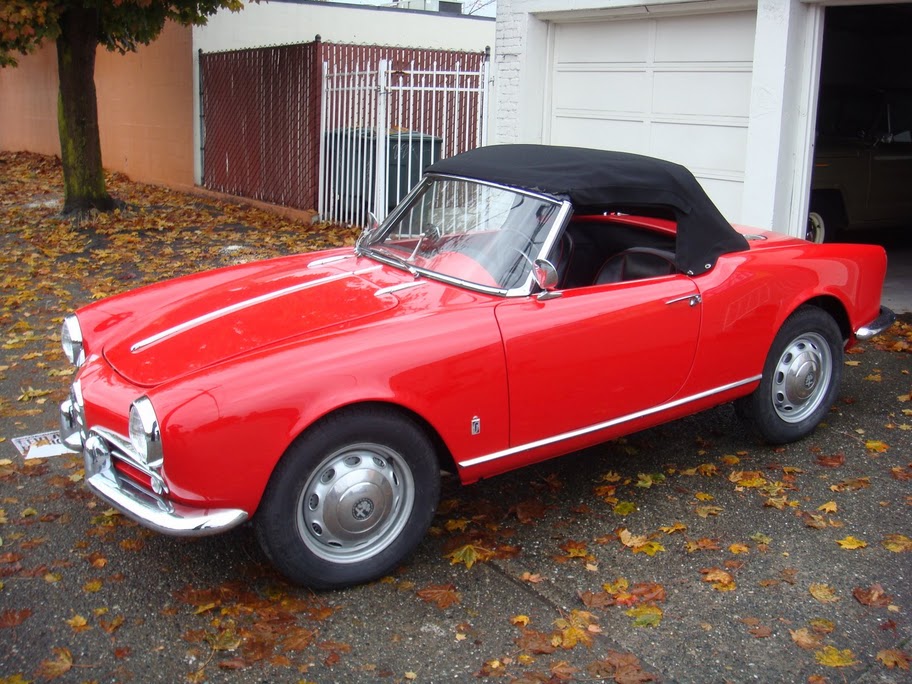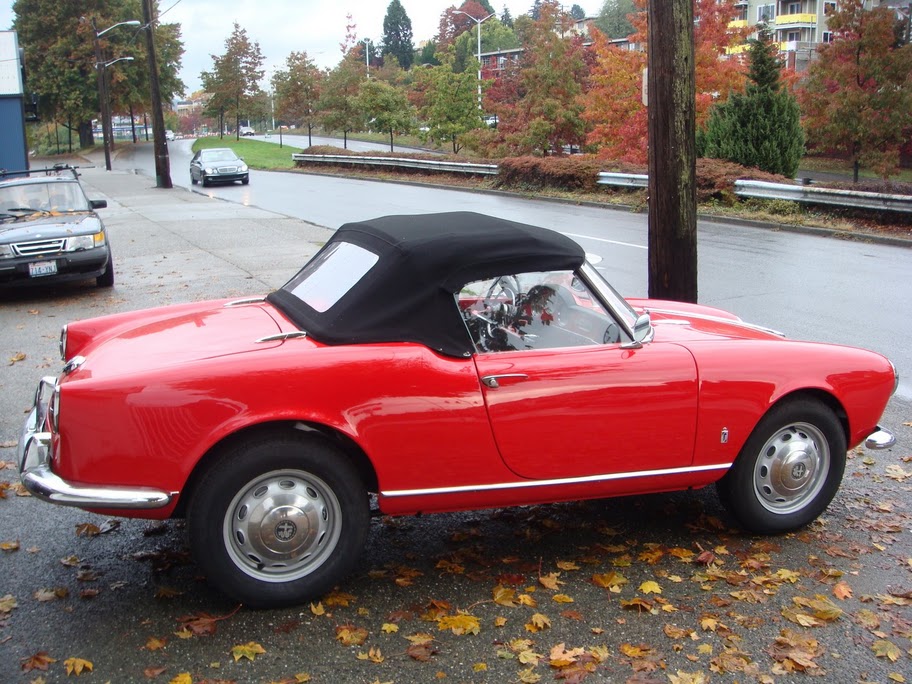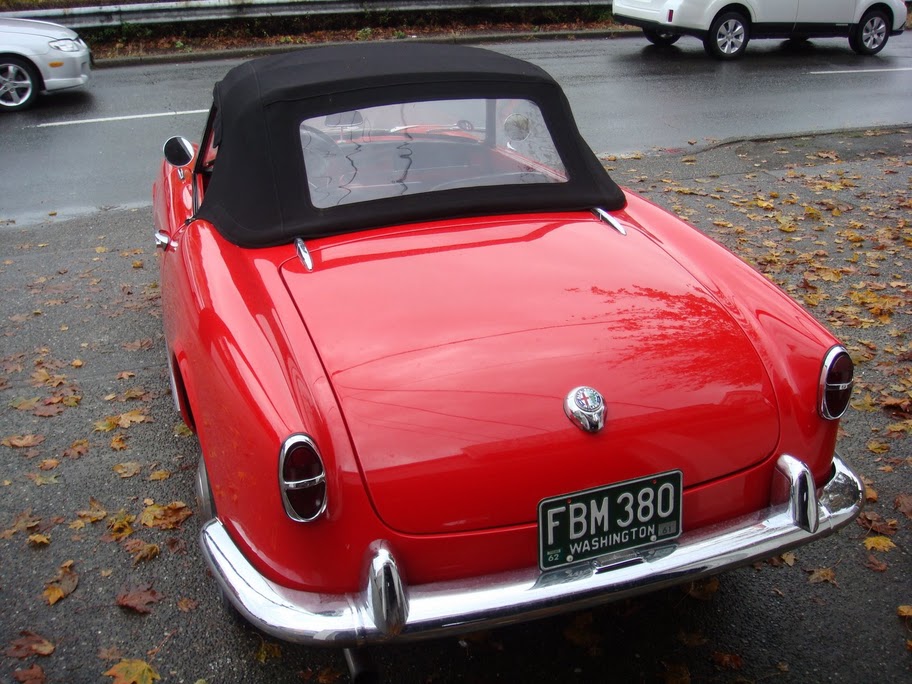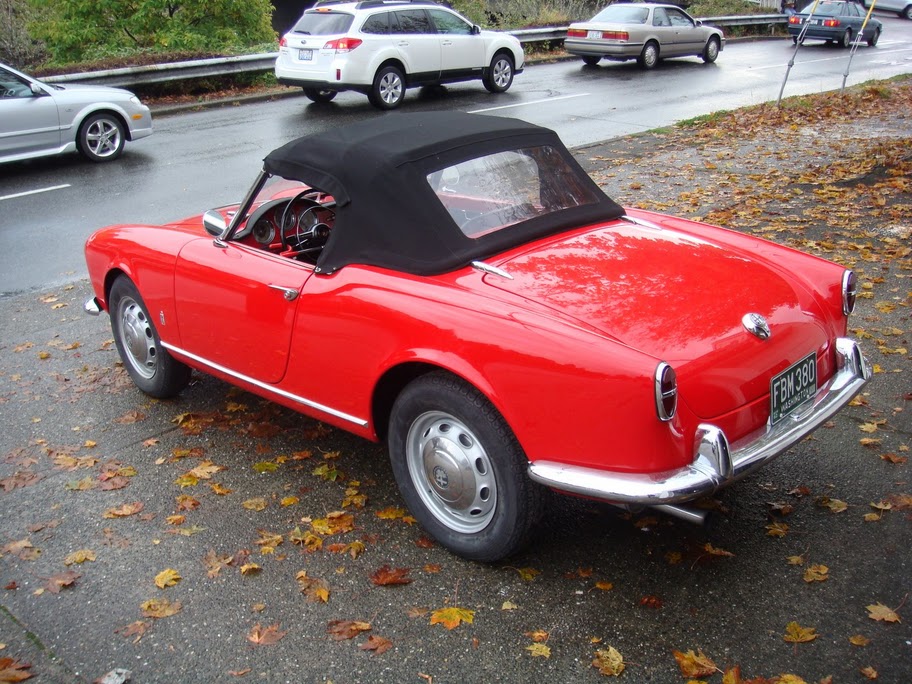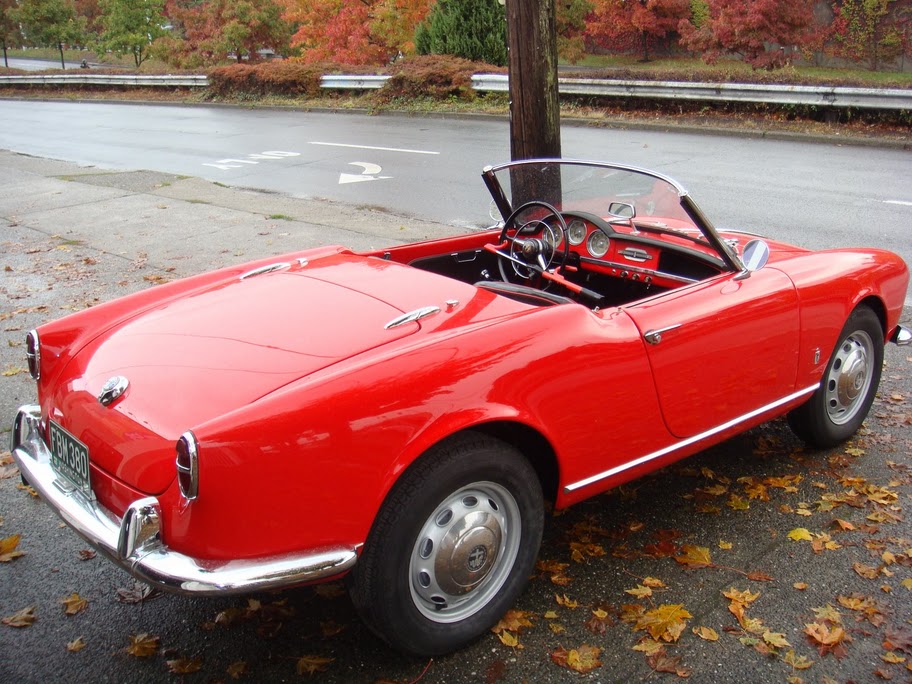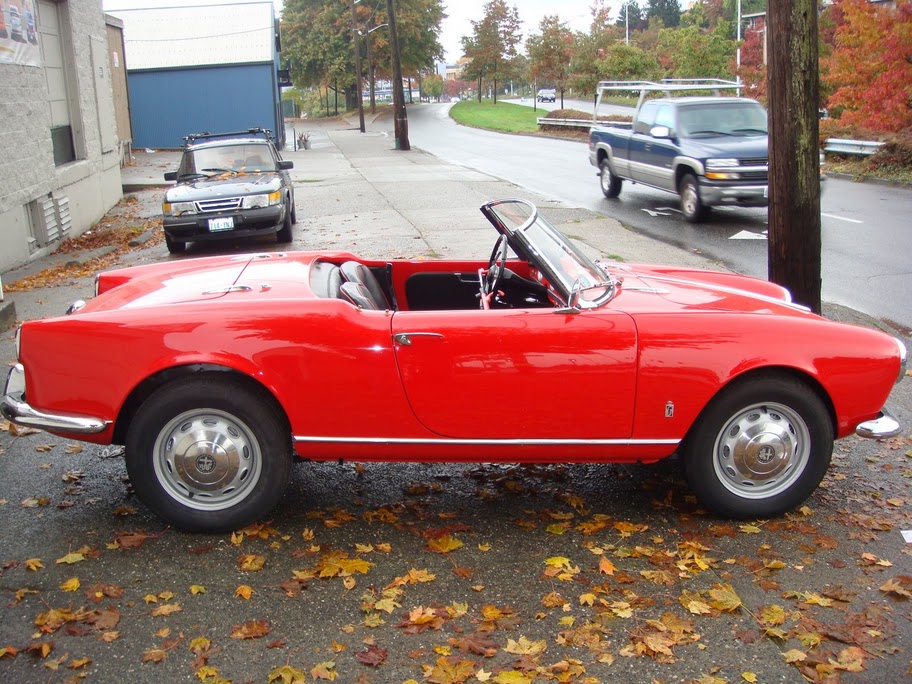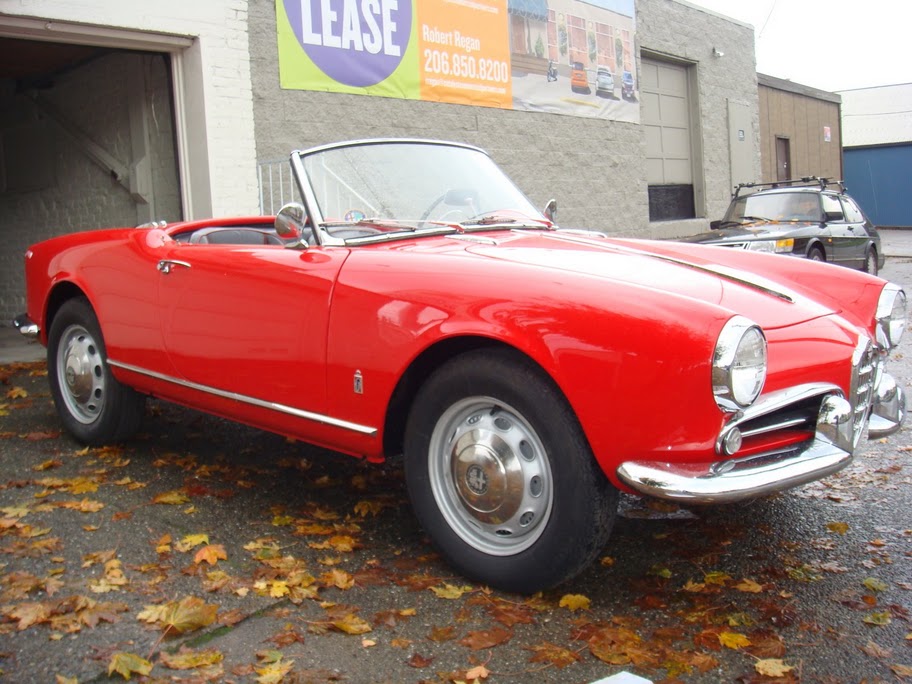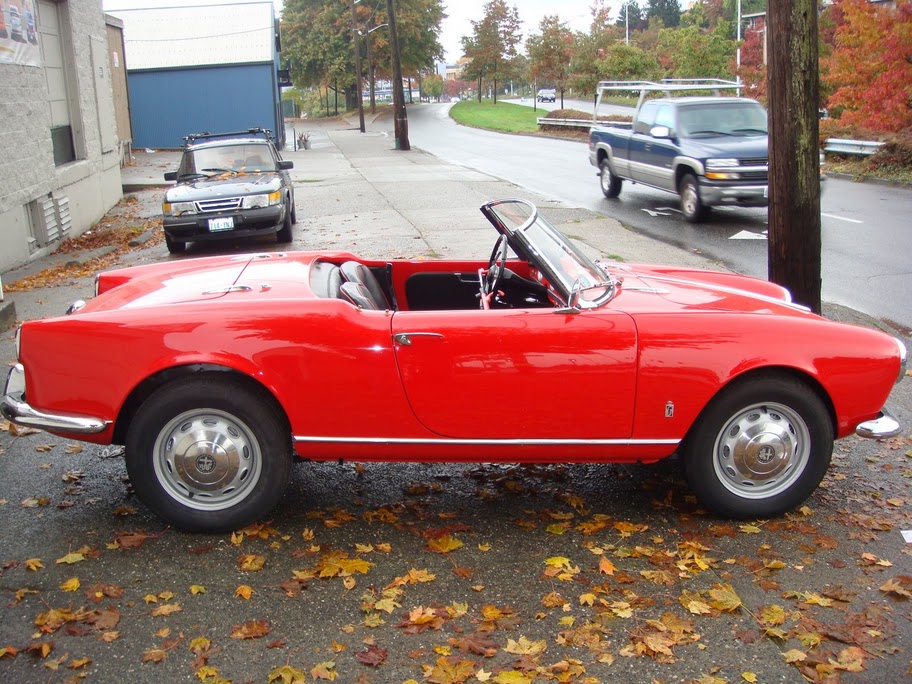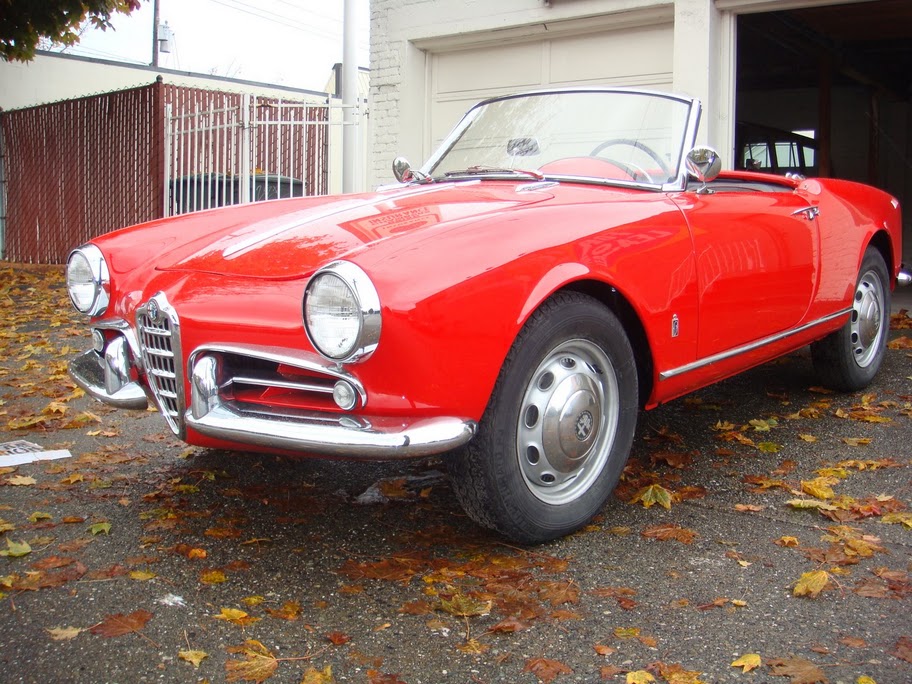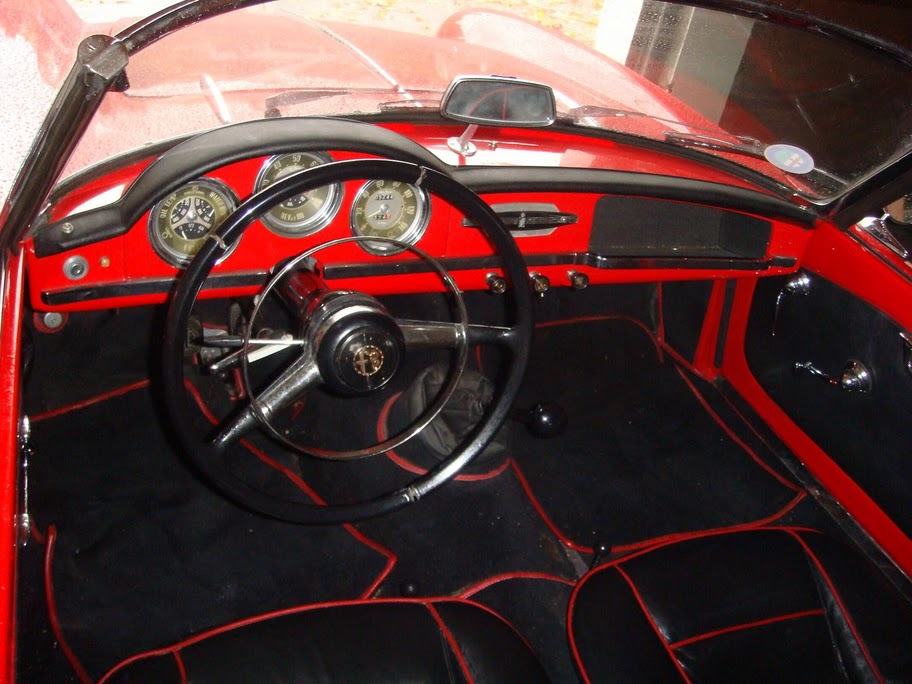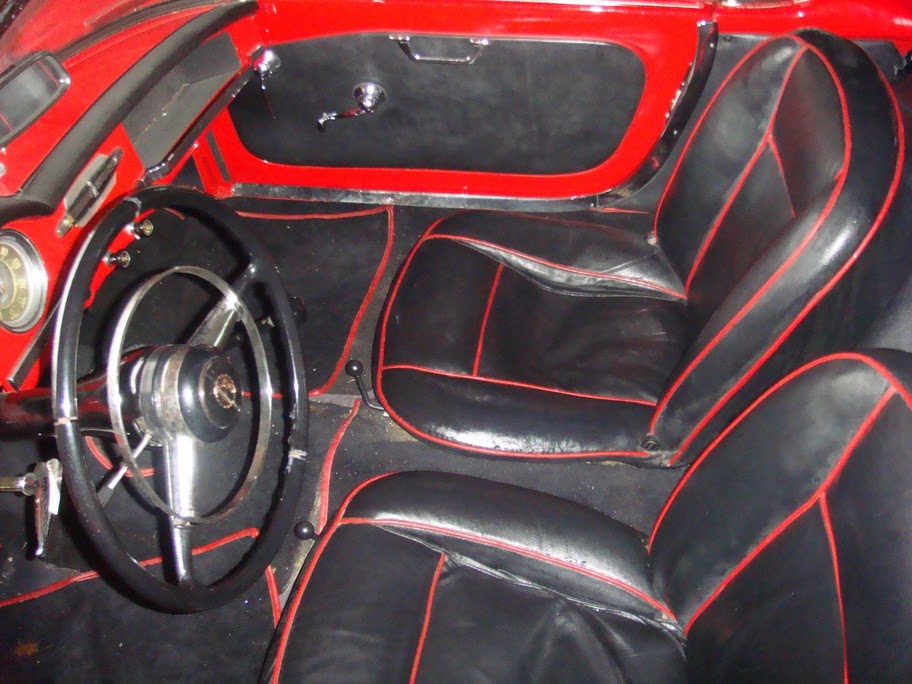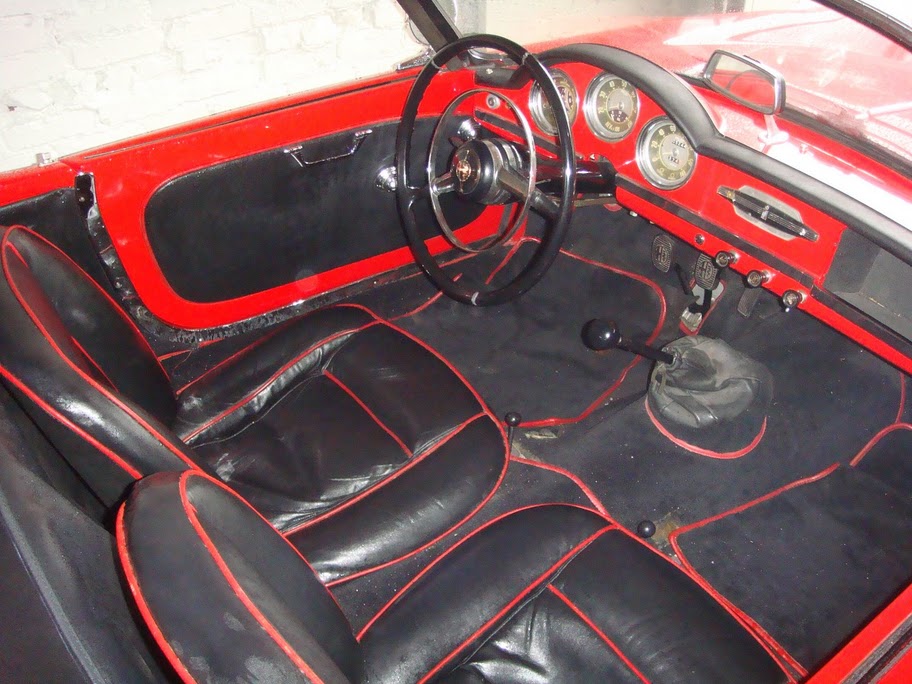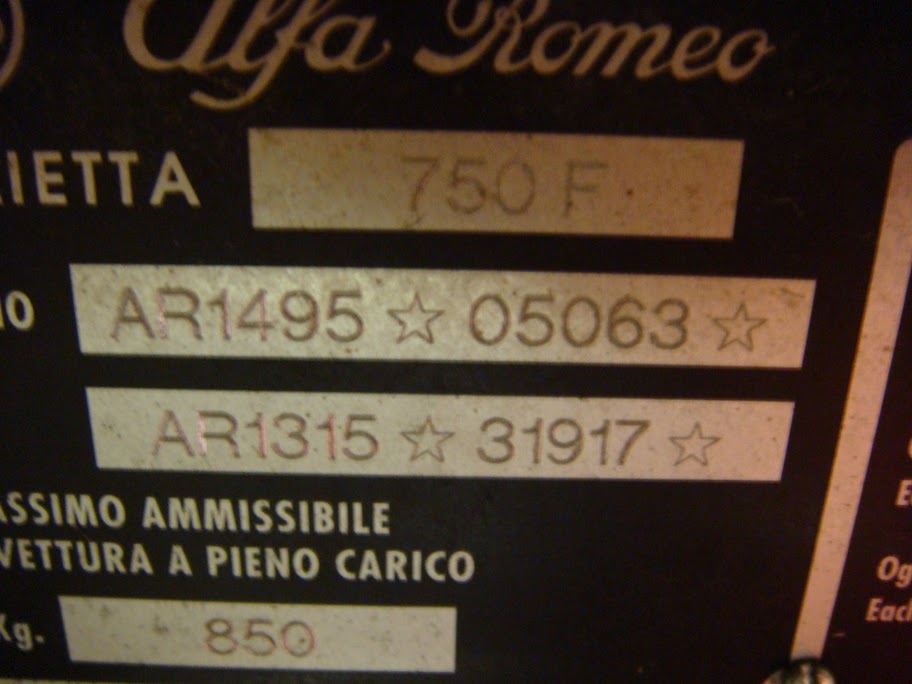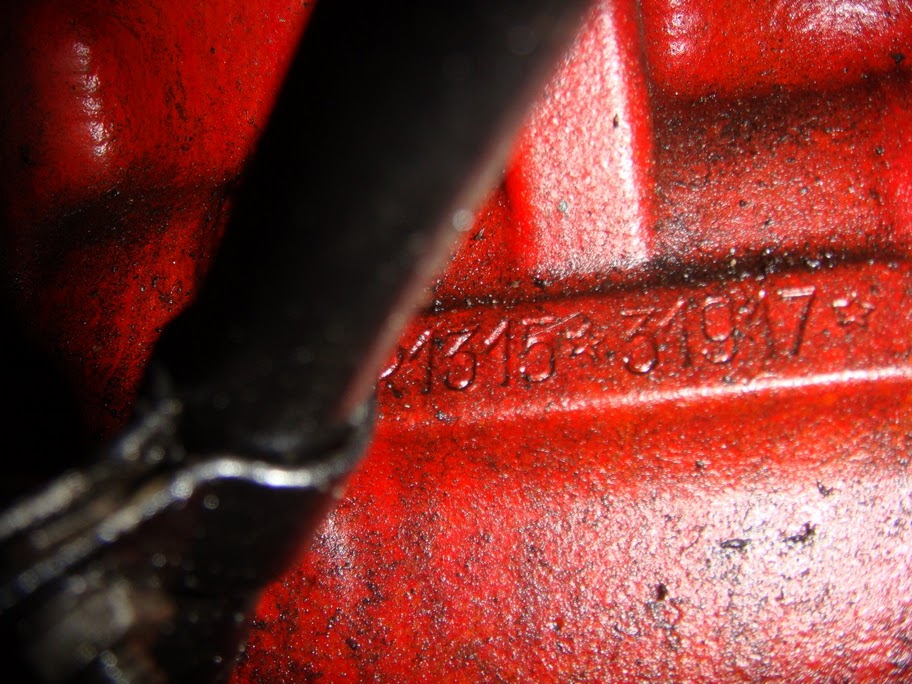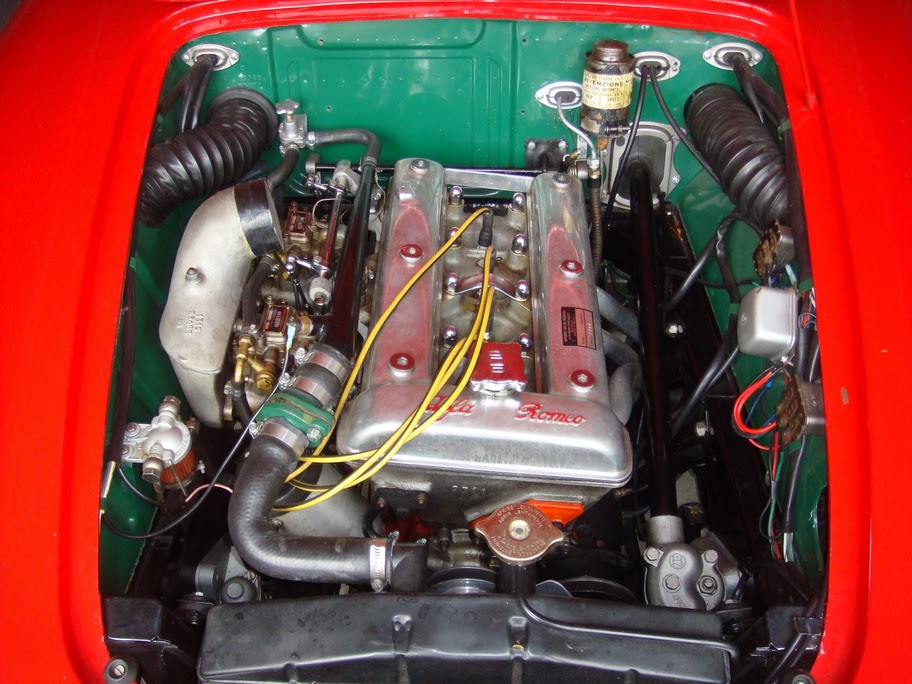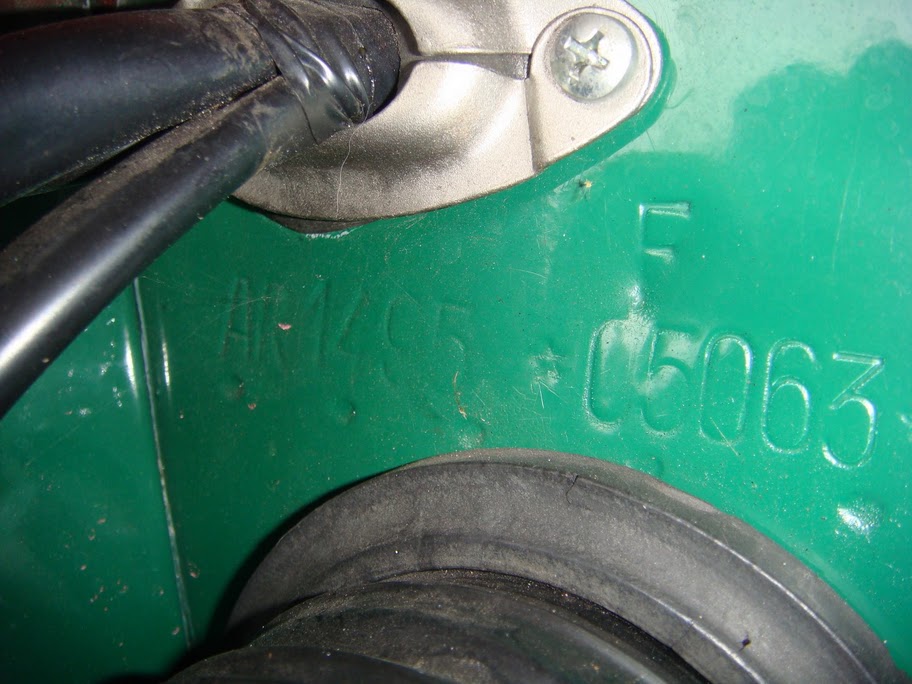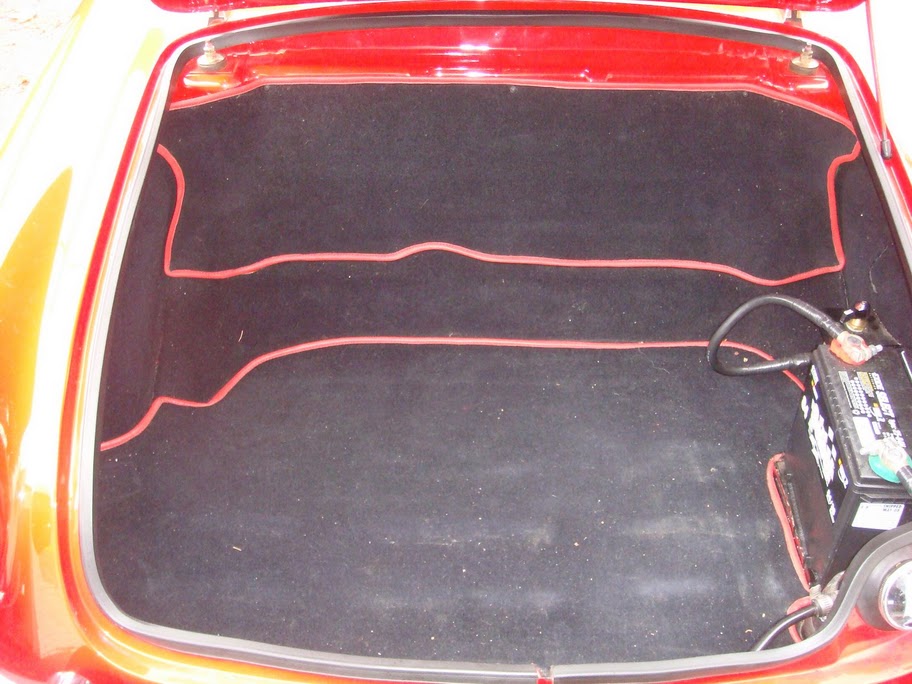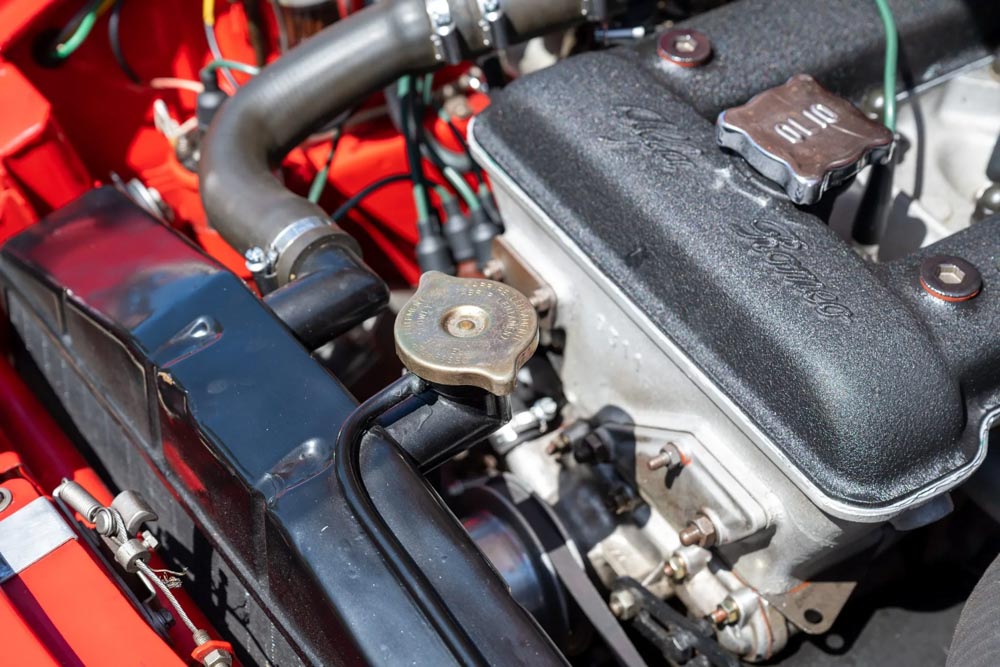 UPDATE: Found for sale on CLassic Cars .com August 2018
Chassis No. AR 149505063
Offered with Alfa Romeo Classiche Certificate of Origin Exceptional quality car with numbers-matching engine Meticulous three-year, concours-quality restoration by marque experts 1st Place winner at 2011 AROC Convention
Excellent documentation including records and receipts Ideal entrant to important touring and concours events Less than 200 miles of use since restoration completed
Listing ID:CC-1130094
Price:Auction Vehicle
Location:Pacific Grove, California
Year:1958
Make:Alfa Romeo
Model:Giulietta 750F Spider Veloce
Exterior Color:Red
Odometer:0
Stock Number:32
VIN:AR 149505063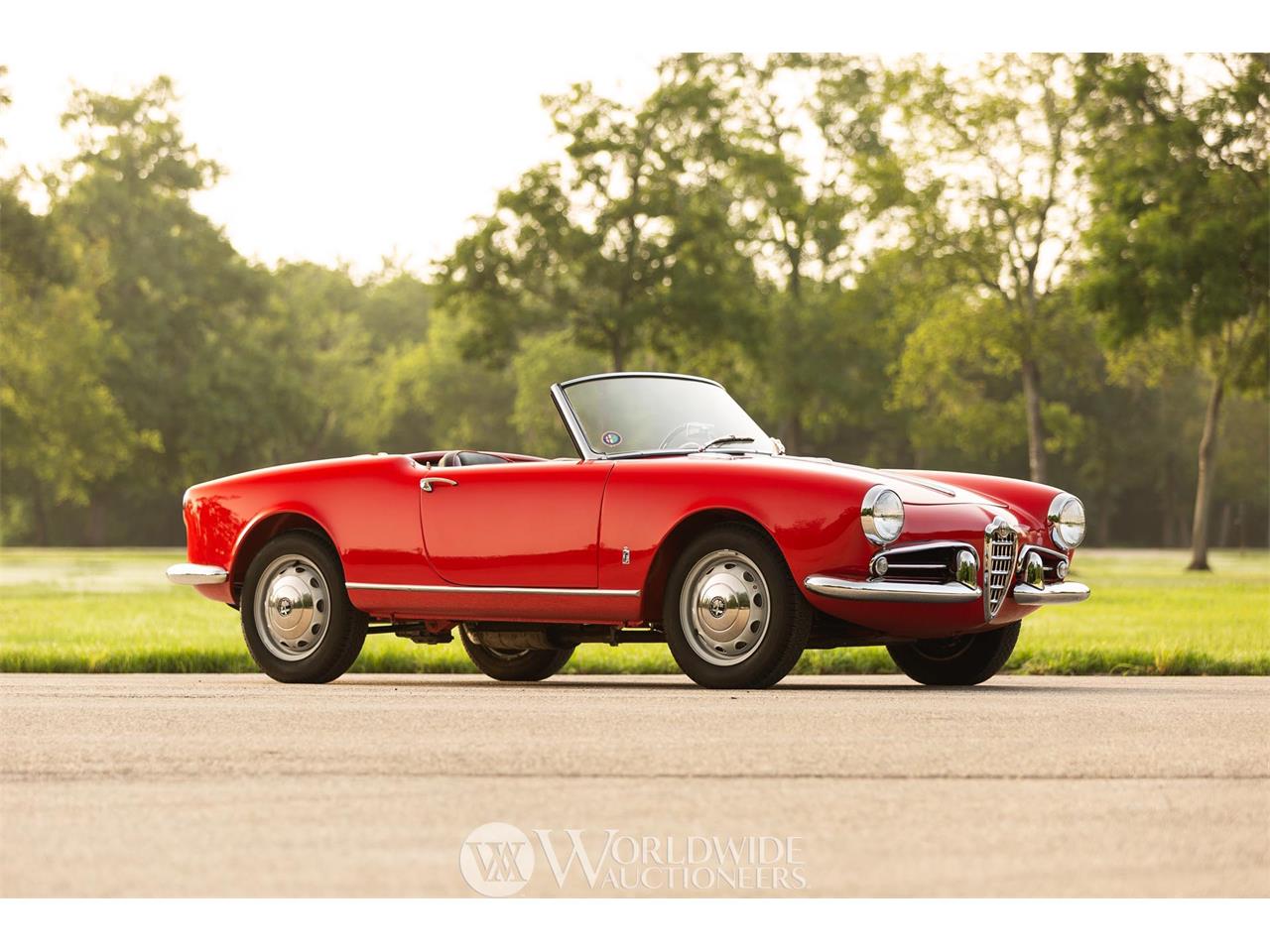 UPDATE: January 11, 2020 from the ClassicCars.com website (copied from their information)
Vehicle Description
1958 Alfa Romeo Giulietta 750F Spider Veloce
Chassis No. AR149505063
Engine No. AR131531917
Offered with Alfa Romeo Classiche Certificate of Origin
Exceptional Quality Giulietta Veloce with Numbers-Matching Engine
Meticulous 3-Year Concours Quality Restoration by Marque Experts
1st Place Winner at AROC Convention
Excellent Documentation File Including Records, Reciepts, & Photos
Ideal Entrant to Important Touring & Concours Events Around the World
Less than 1000 Recorded Miles Since Concours Quality Restoration
Complete with Jack & Spare Tire Assembly

In 1956 Alfa Romeo answered the demand for an enhanced version tailored for buyers with racing aspirations, by introducing the Giulietta Sprint and Spider Veloce. They were fitted with modified bodywork and higher-performance engines. The engine was given a 9.1:1 compression, a pair of twin-throat Weber carburetors, and revised camshaft profiles, resulting in a boost in power by 15 percent. Top speed was now achieved at 115 mph. Just 2,796 examples of the top-specification Giulietta Spider Veloce were produced in all.

AR149505063, a Giulietta Spider Veloce was manufactured on the 12th of December 1958 with engine number AR131531917, in Celeste (blue) as confirmed by Dr. Marco Fazio of Centro Documentazione Alfa Romeo and accompanying Certificato di Origine.

Acquired at the end of the last decade by a true Mid-west "Alfista", this magnificent example proved to be the ideal base for its most recent caretaker, to commission a meticulous nut-and-bolt concours restoration to the current presentation displayed today. From 2009-2012 Alfisti Motorsports handled much of the work, with receipts on file documenting many NOS parts and the intensive work in getting those correct parts. The engine and transmission were rebuilt by Richard Steven's who is a renowned Alfa racer and engine builder based out of Florida. Gauges were handled by Palo Alto Speedometer, while many interior components were sourced from Re-Originals. Even the undercarriage is equally impressive as the exterior and cabin, showing original spot welds and seams. Importantly, its numbers-matching engine retains the original air box plenum, Weber carburetors, along with all correct parts and fittings.

Heavy research and attention to correctness undertaken by the restorer, proved successful as the Giulietta received top honors at the AROC meet in Lexington, KY, immediately following the restoration - Impressing the judges who scored it favorably. Today, the Spider shows less than 200 miles since completion, and remains in excellent condition, both cosmetically and mechanically. Importantly, the Spider is complete with a large dossier of restoration documentation, as well as its correct jack and spare tire assembly.

Exceptional Giulietta 750F Veloce Spiders are few and far between as restoration cost generally outweighs logic but when a car is cared for and restored to a high level out of pure passion for the marque it becomes something special and that is what we have here. Eligible for concours and prestigious global touring events such as the California Mille, Colorado Grand, and the Vintage Rallies, this striking Veloce Spider is the ideal example for any first-time classic car buyer, or wonderful addition to a growing collection.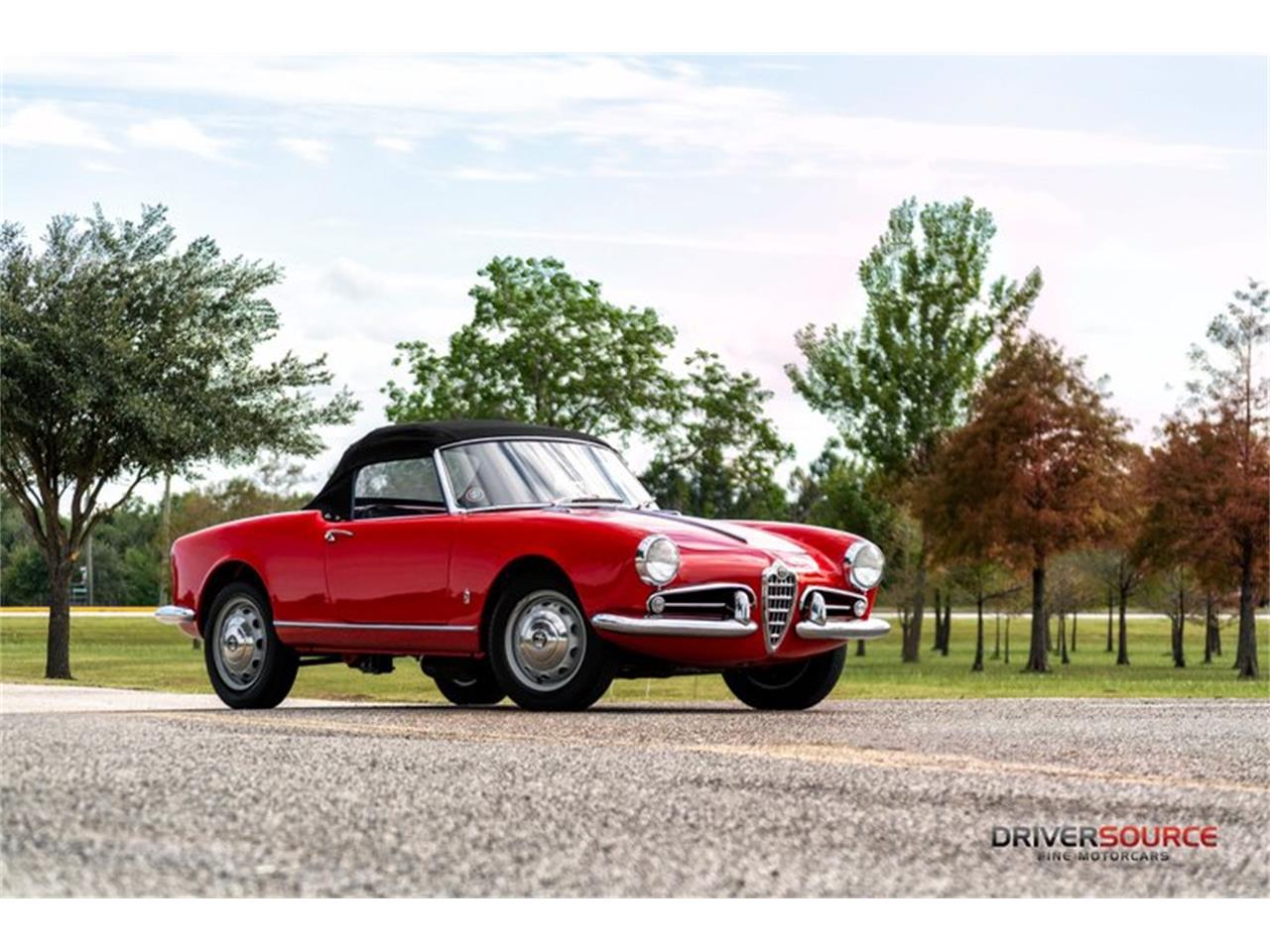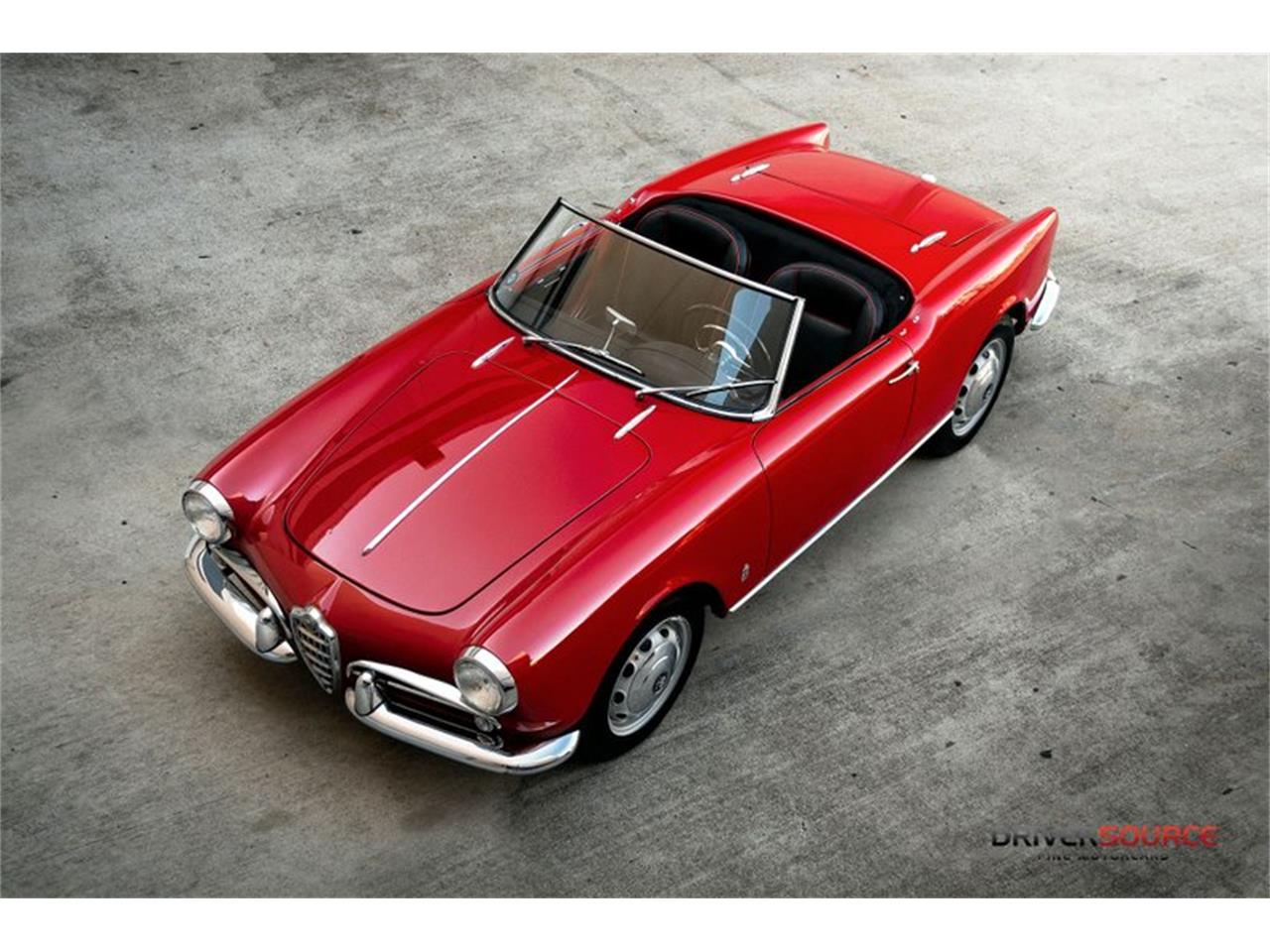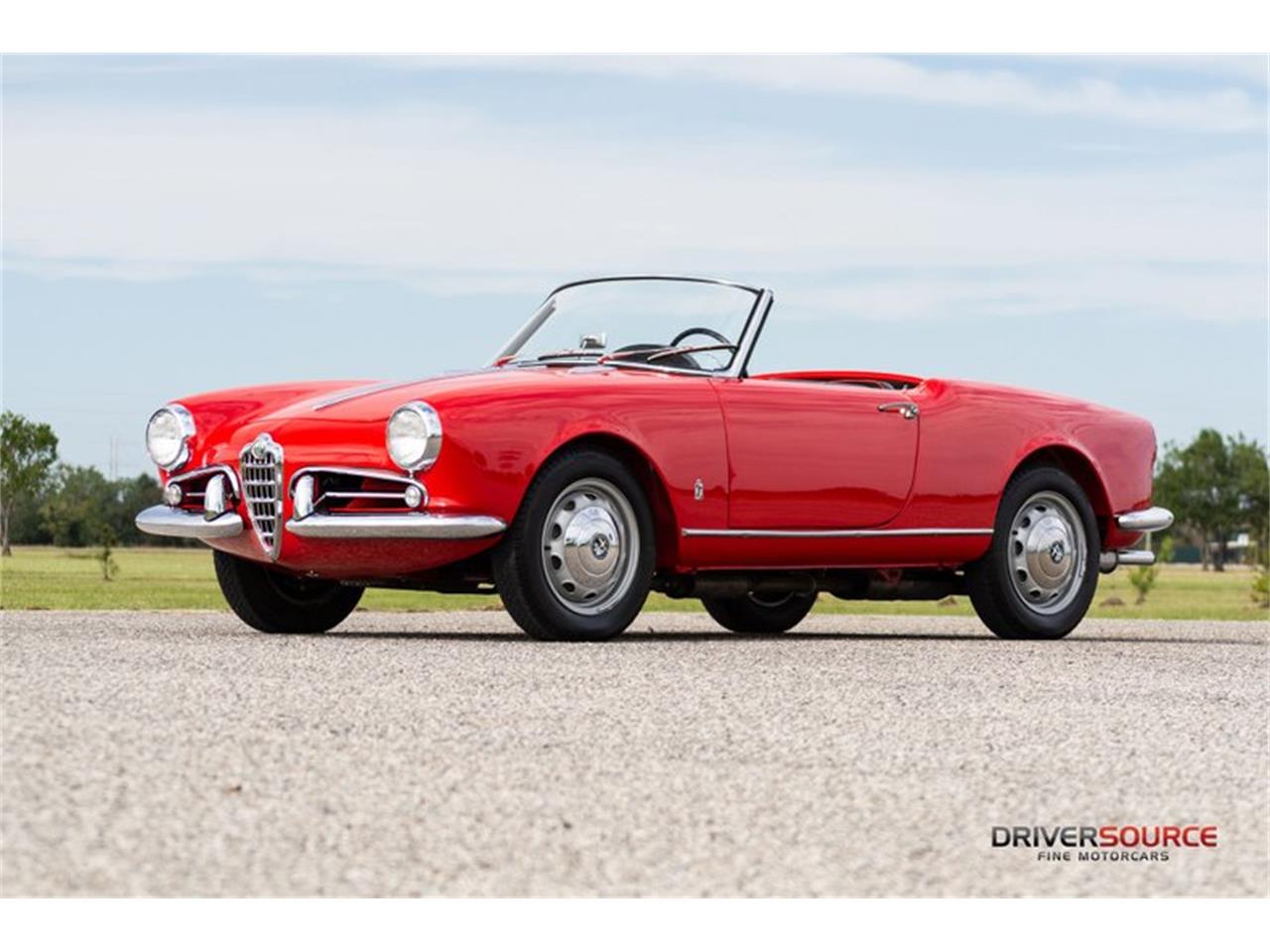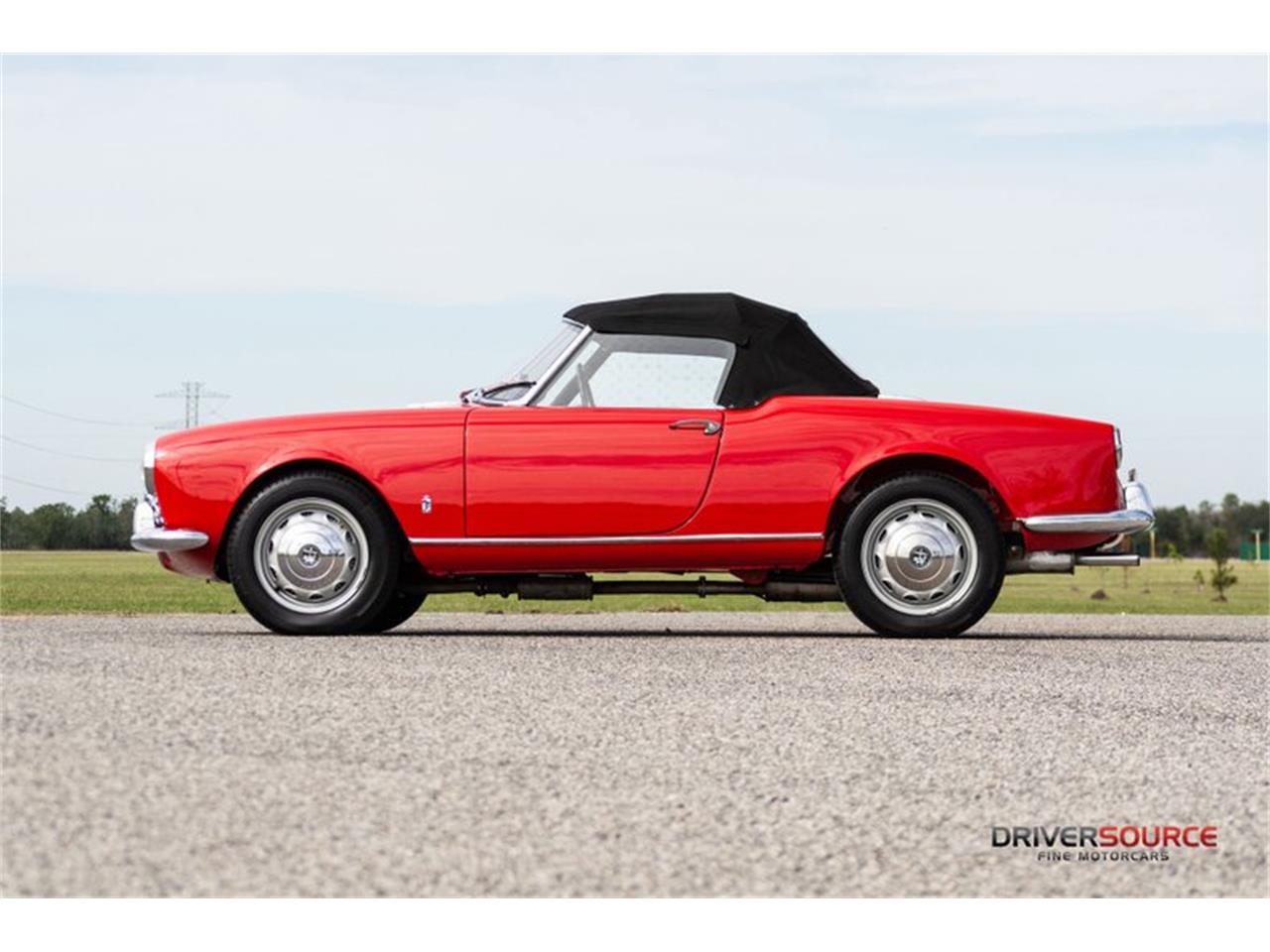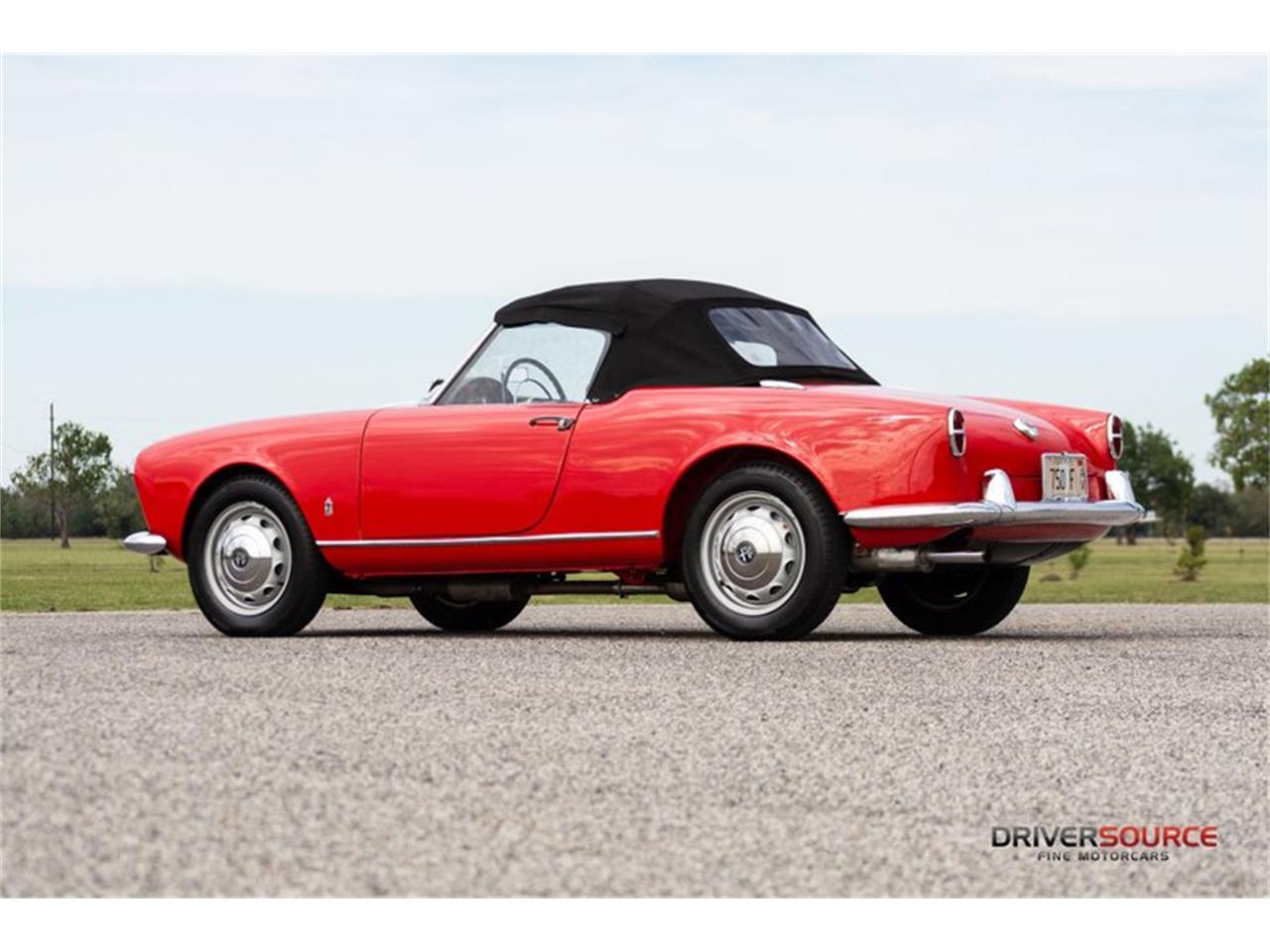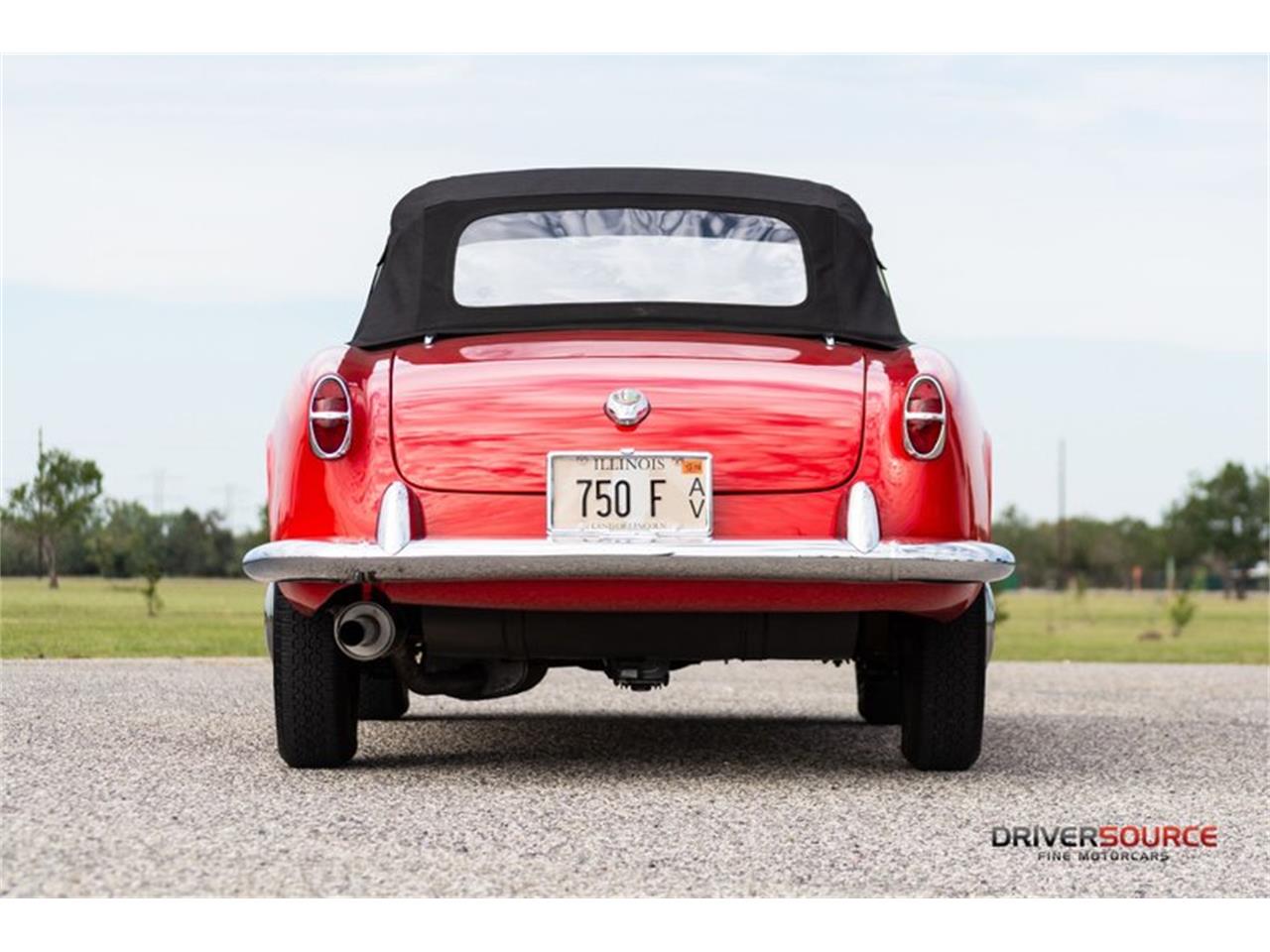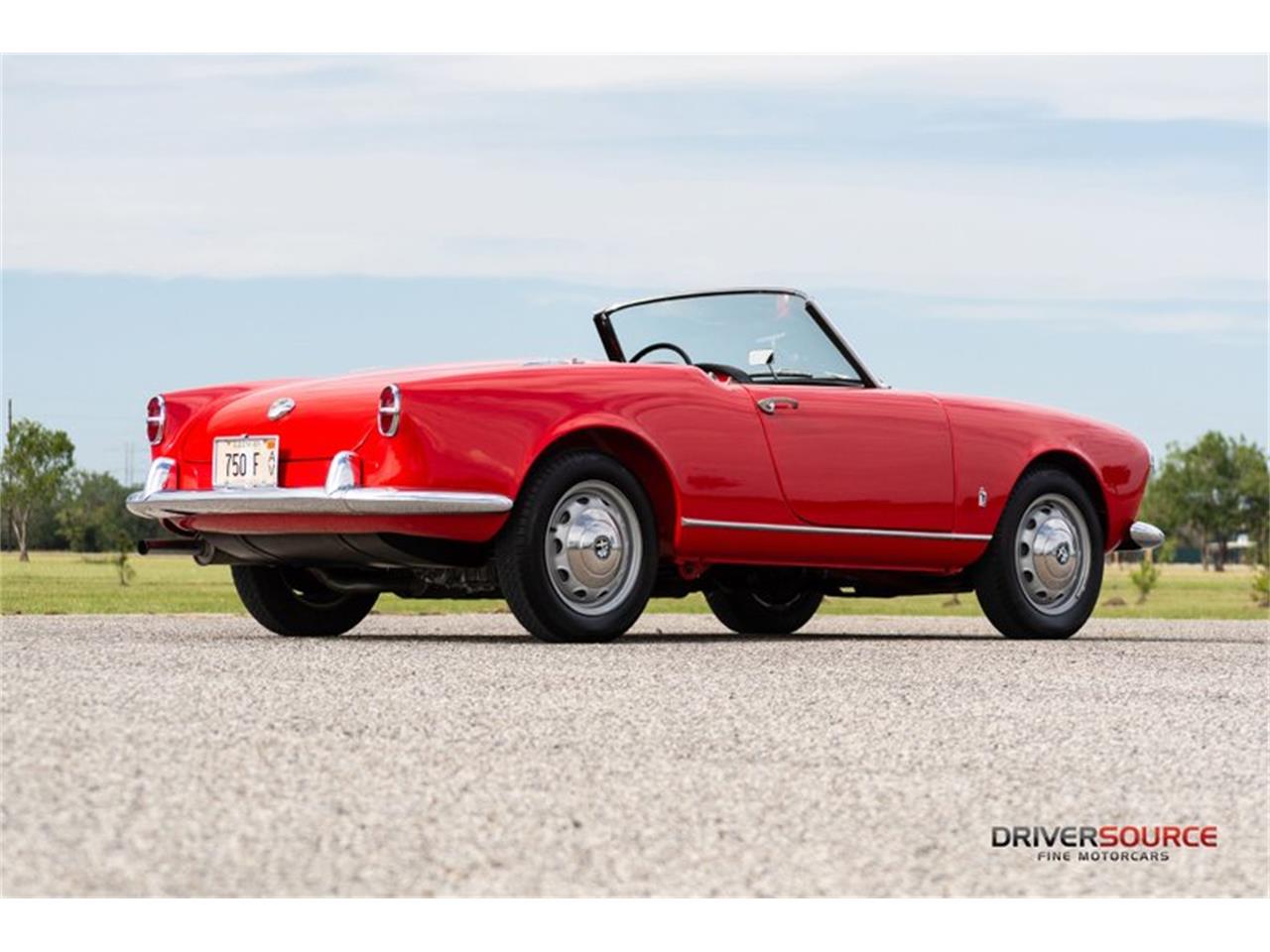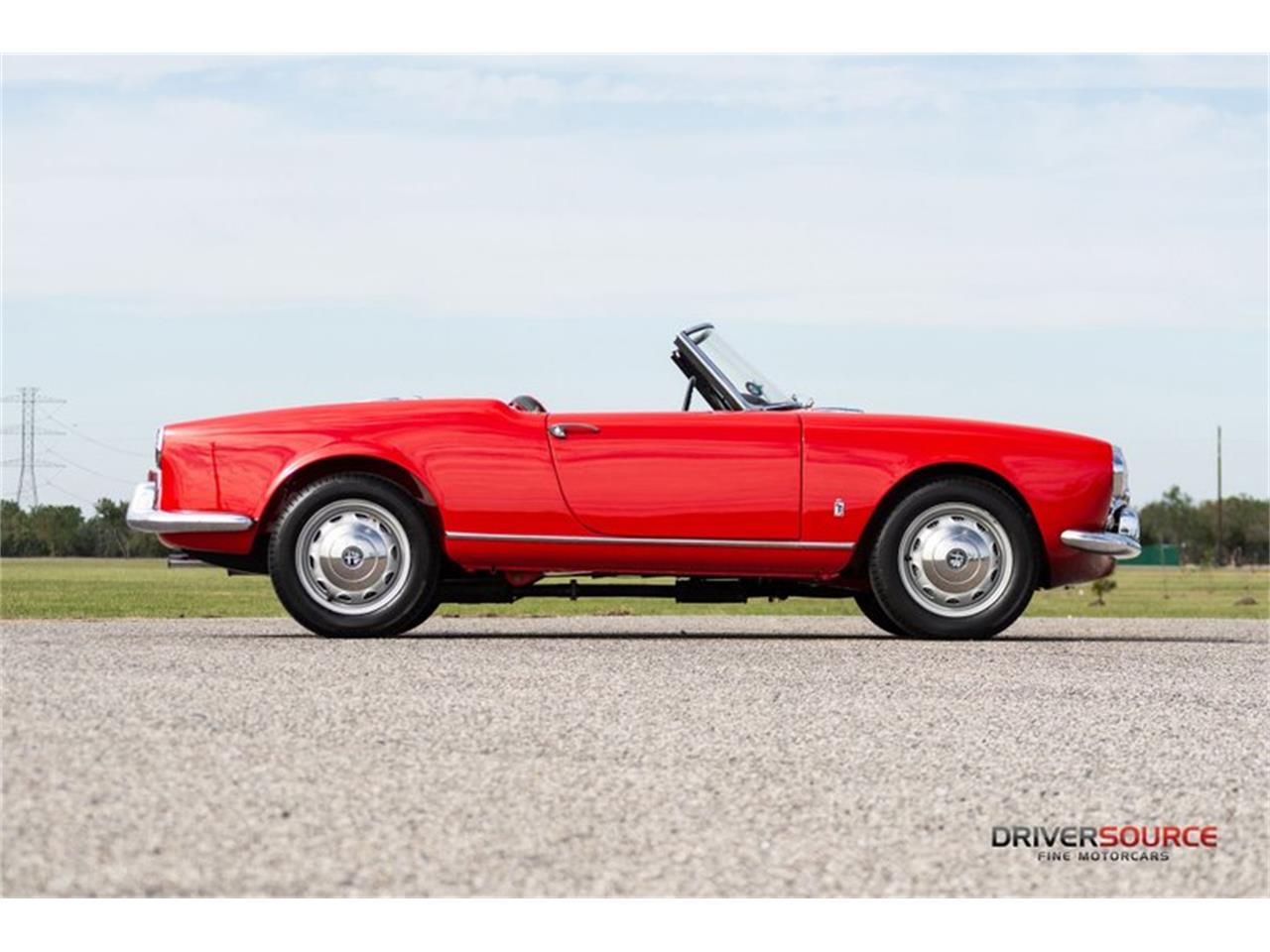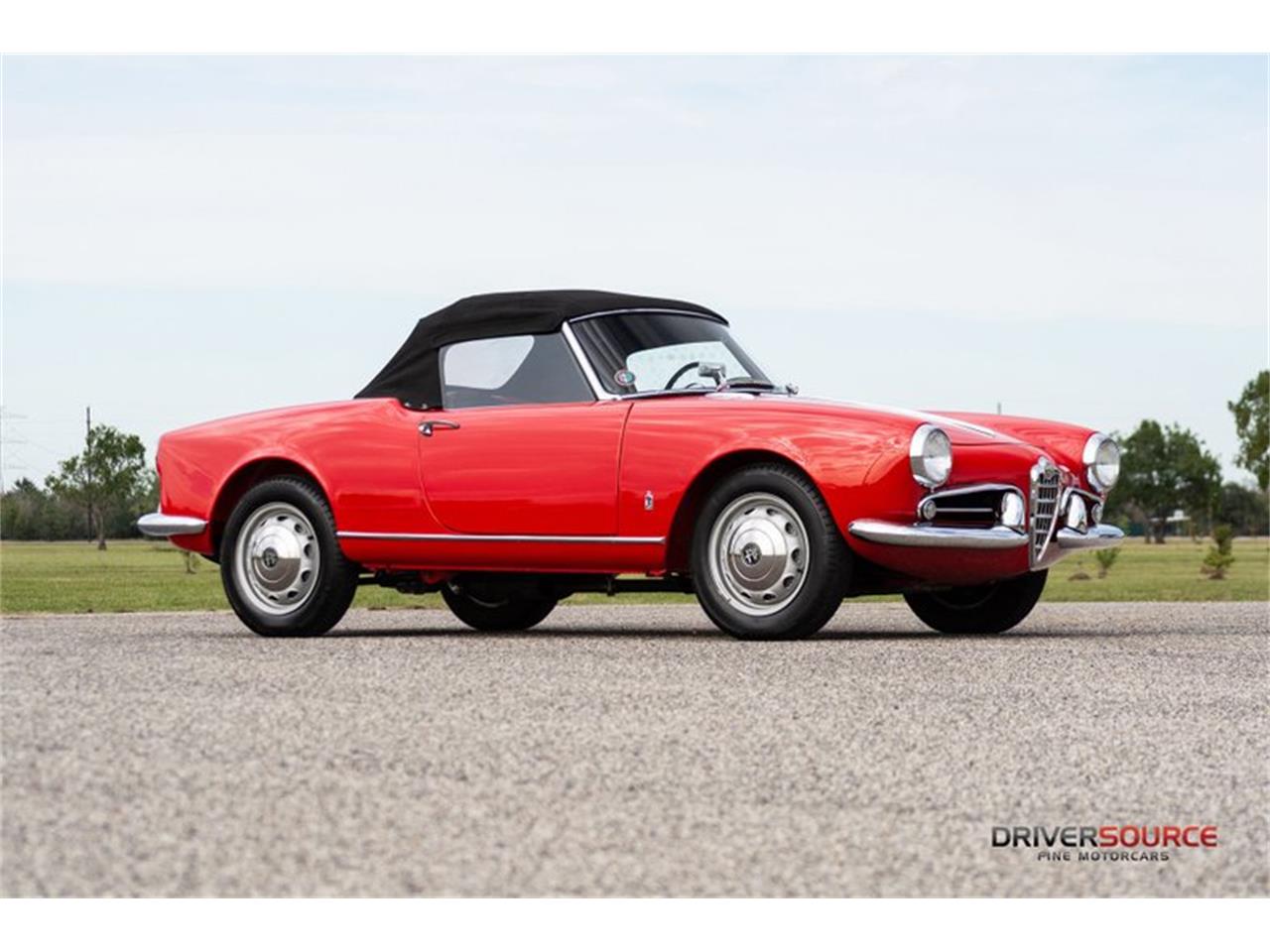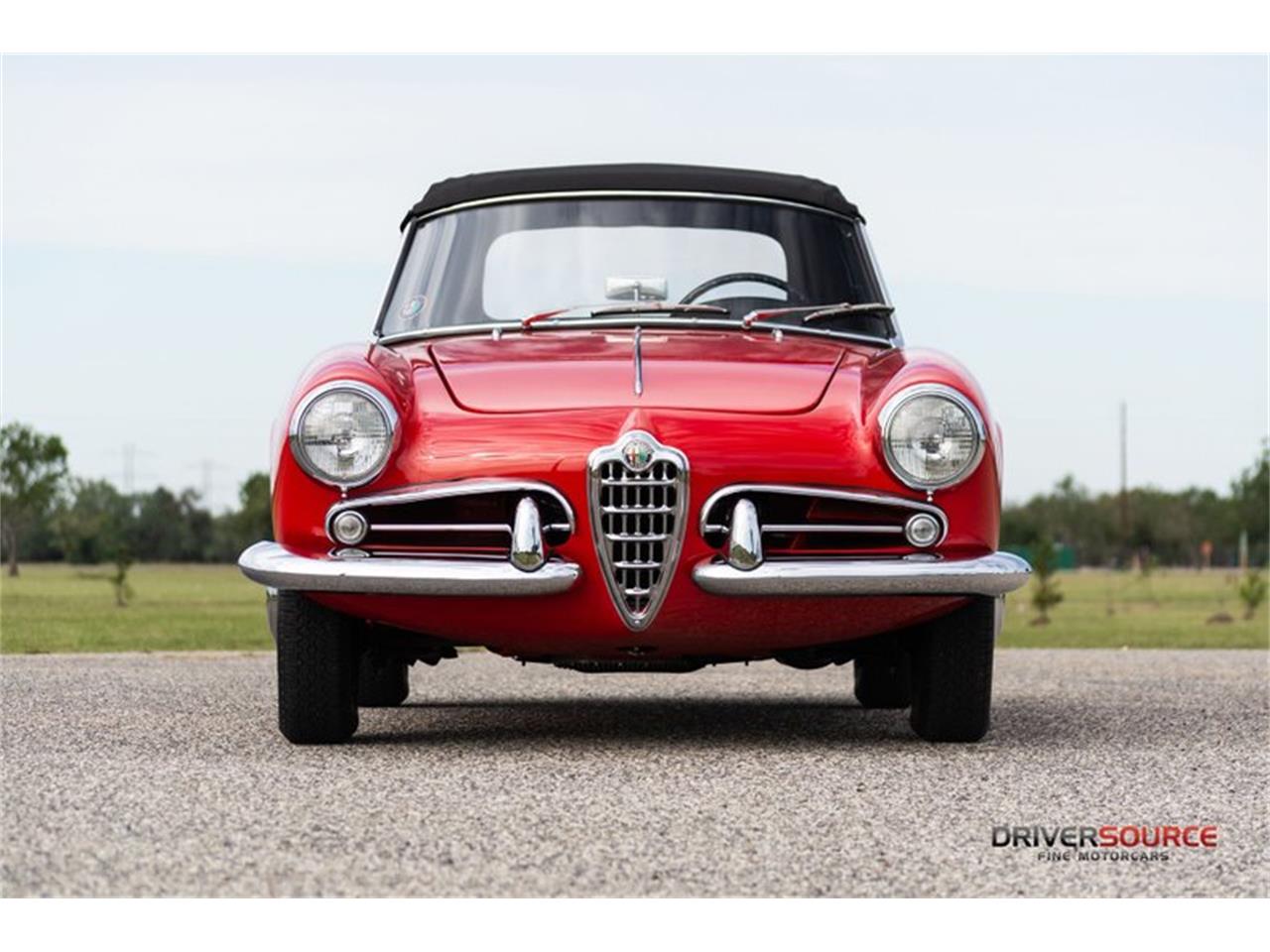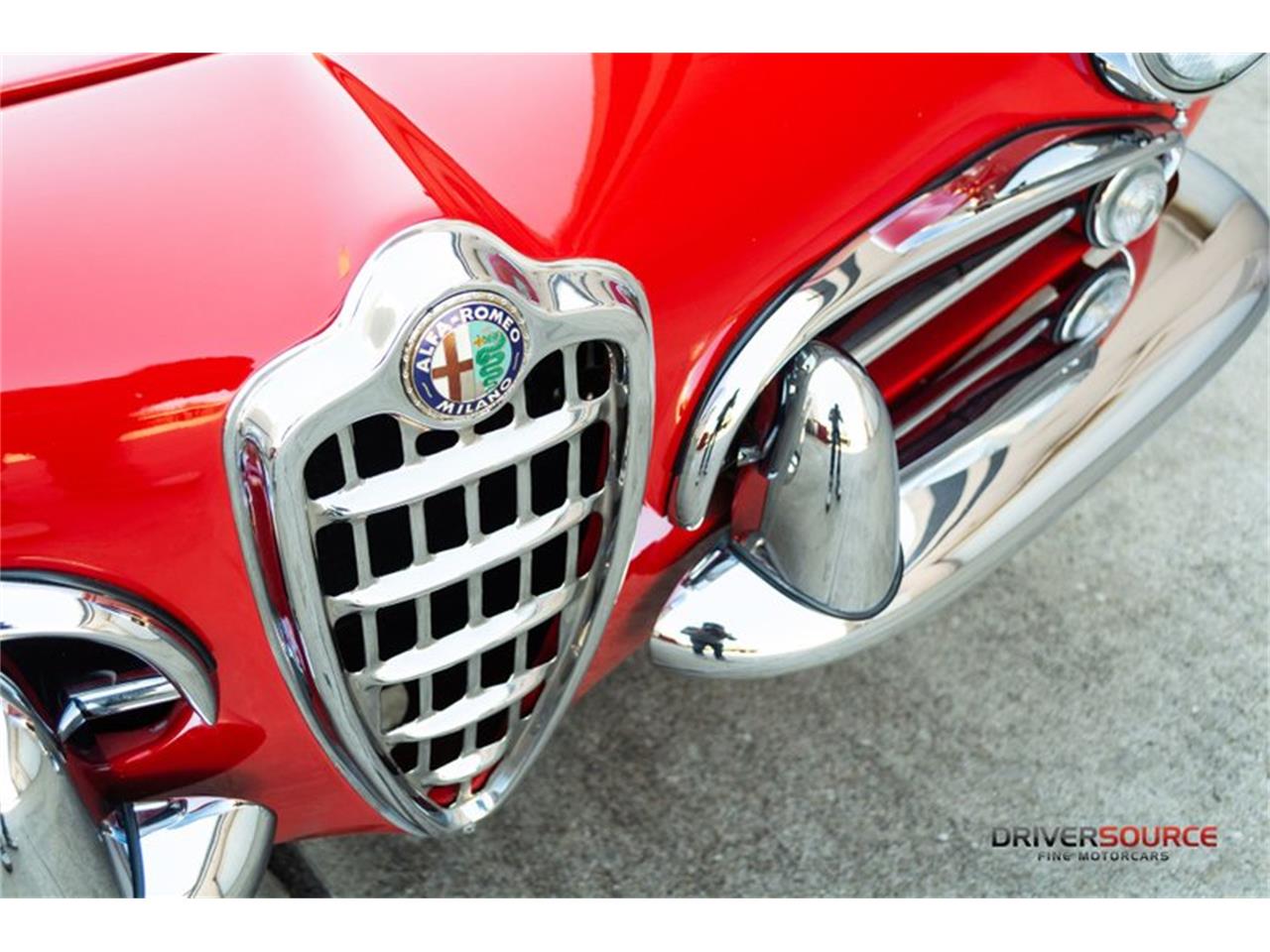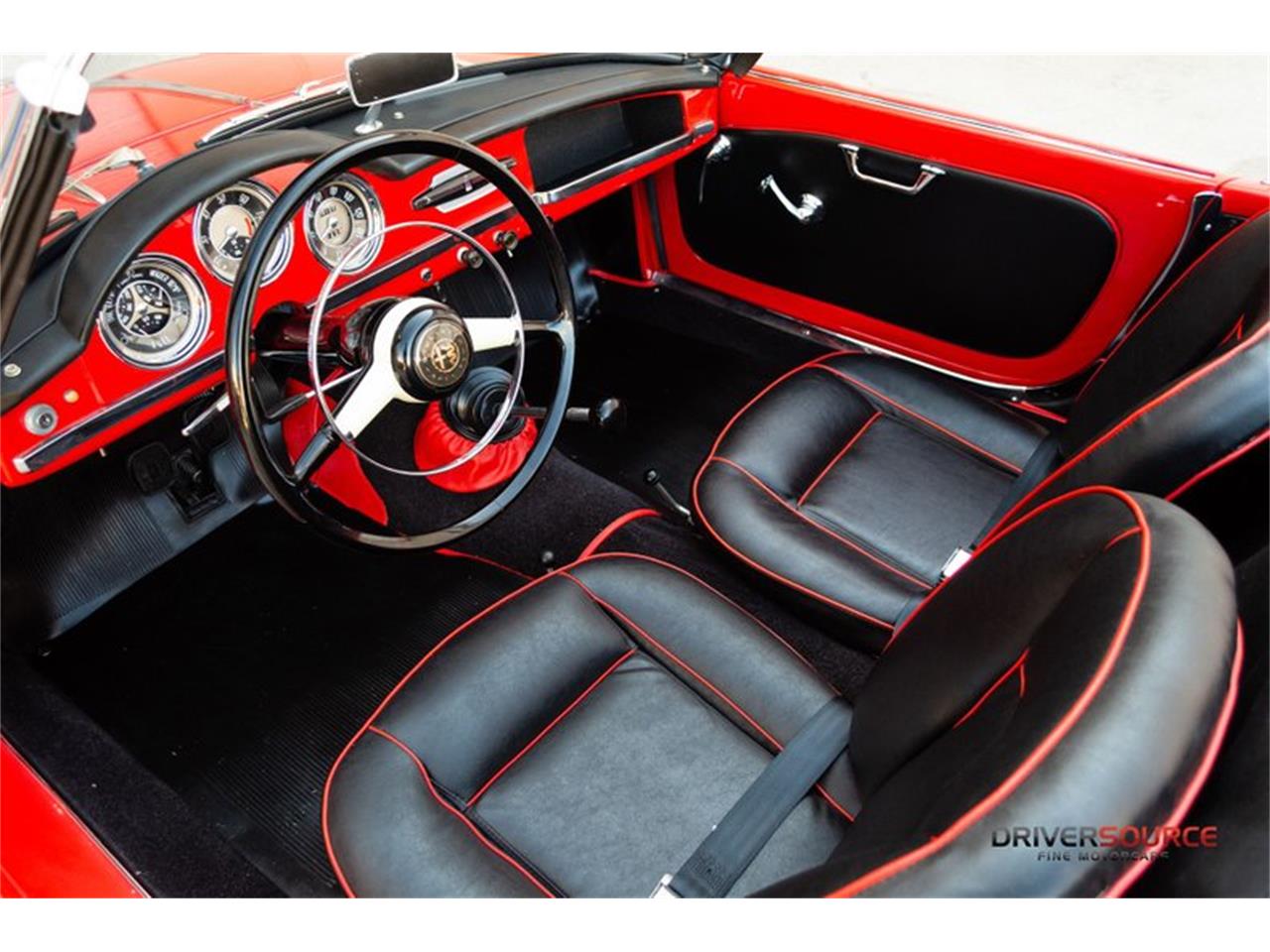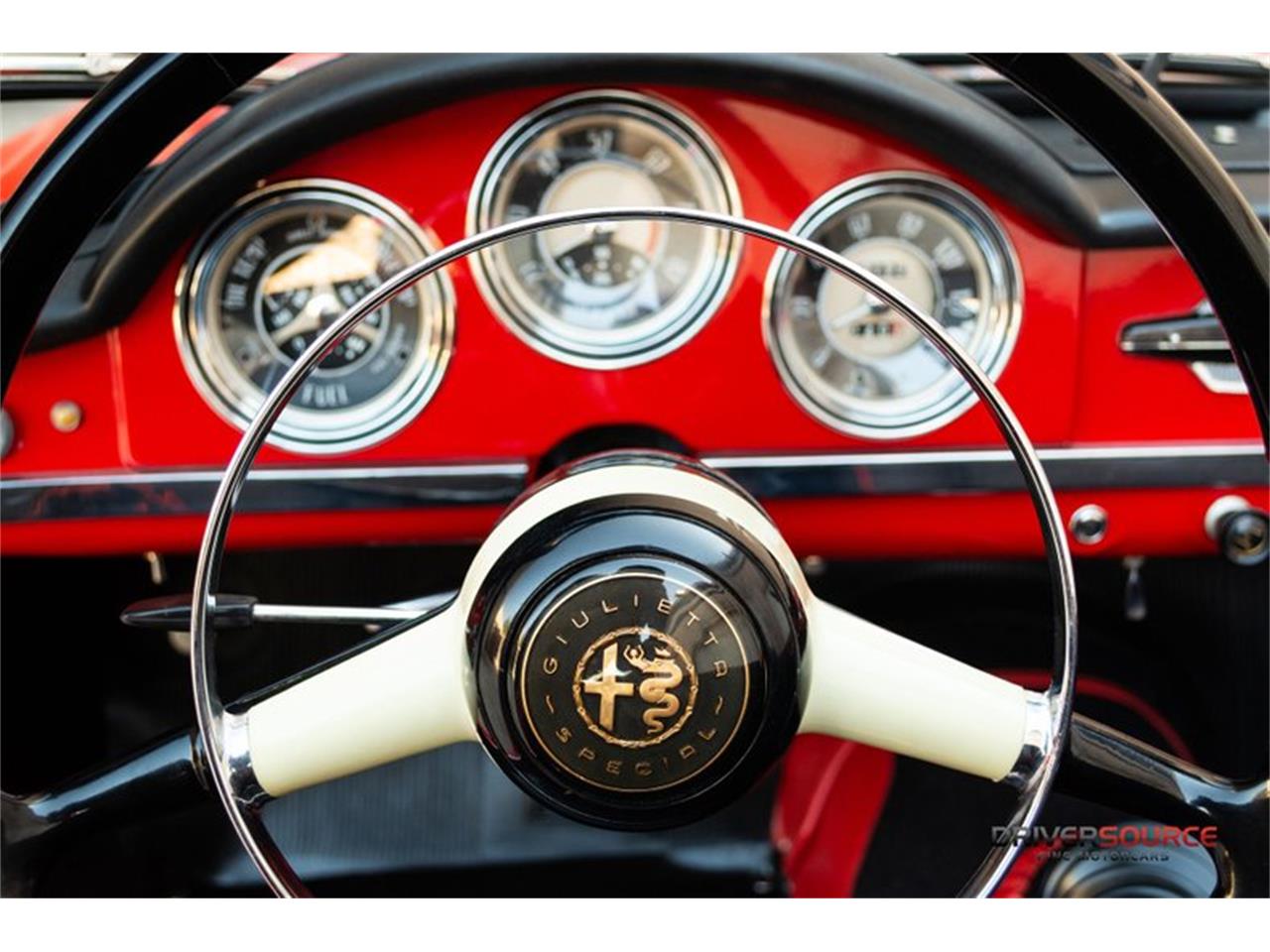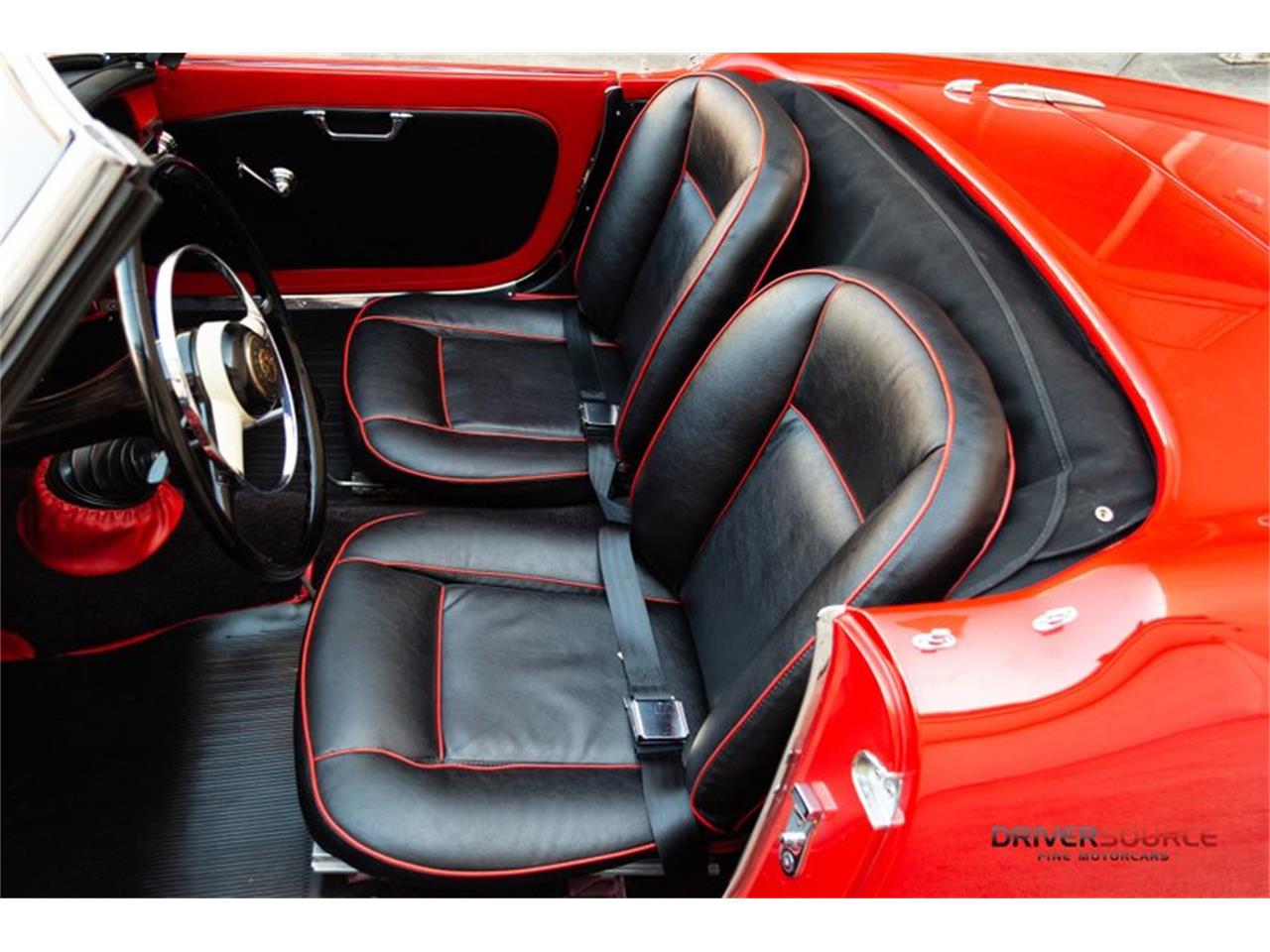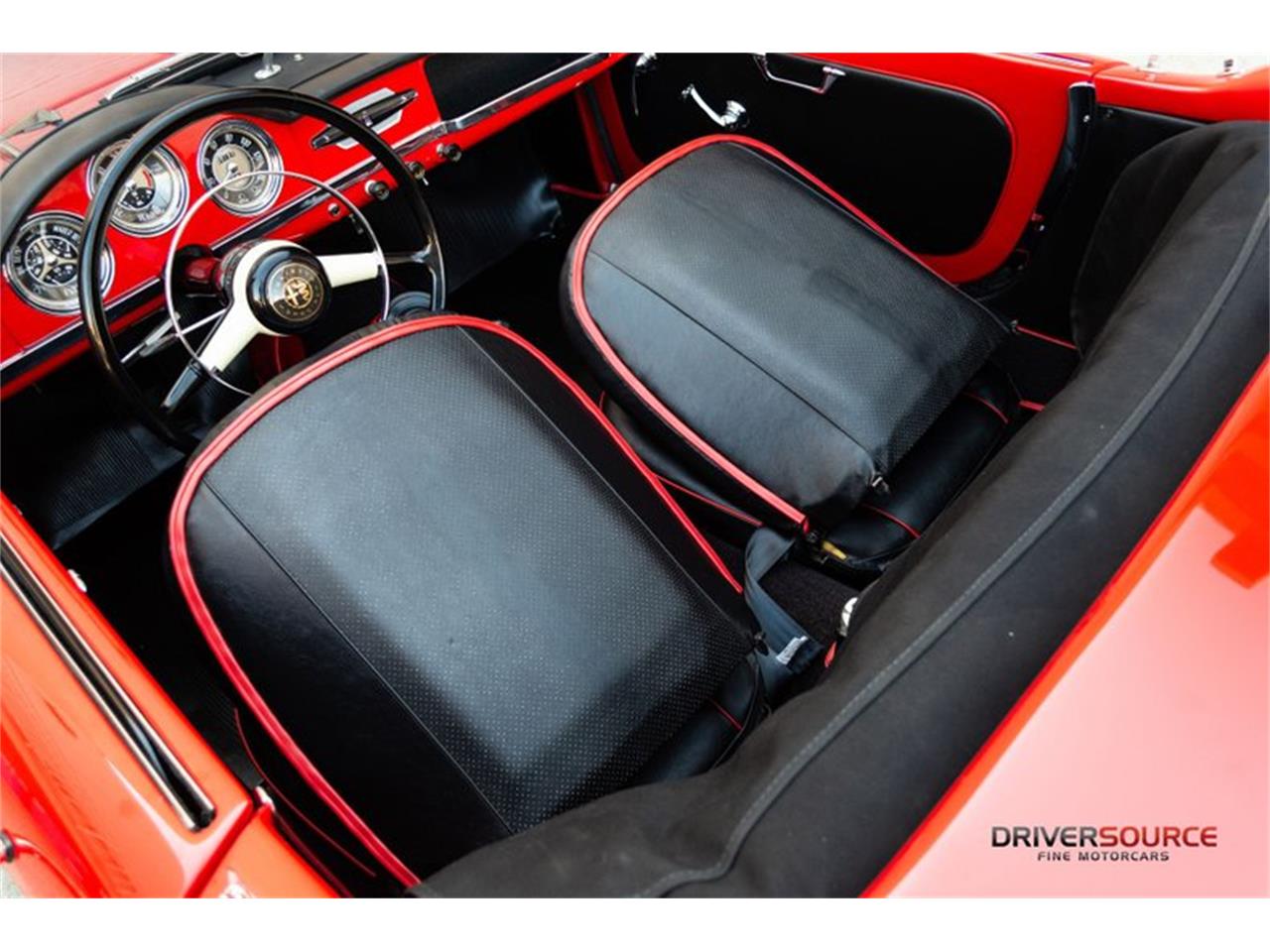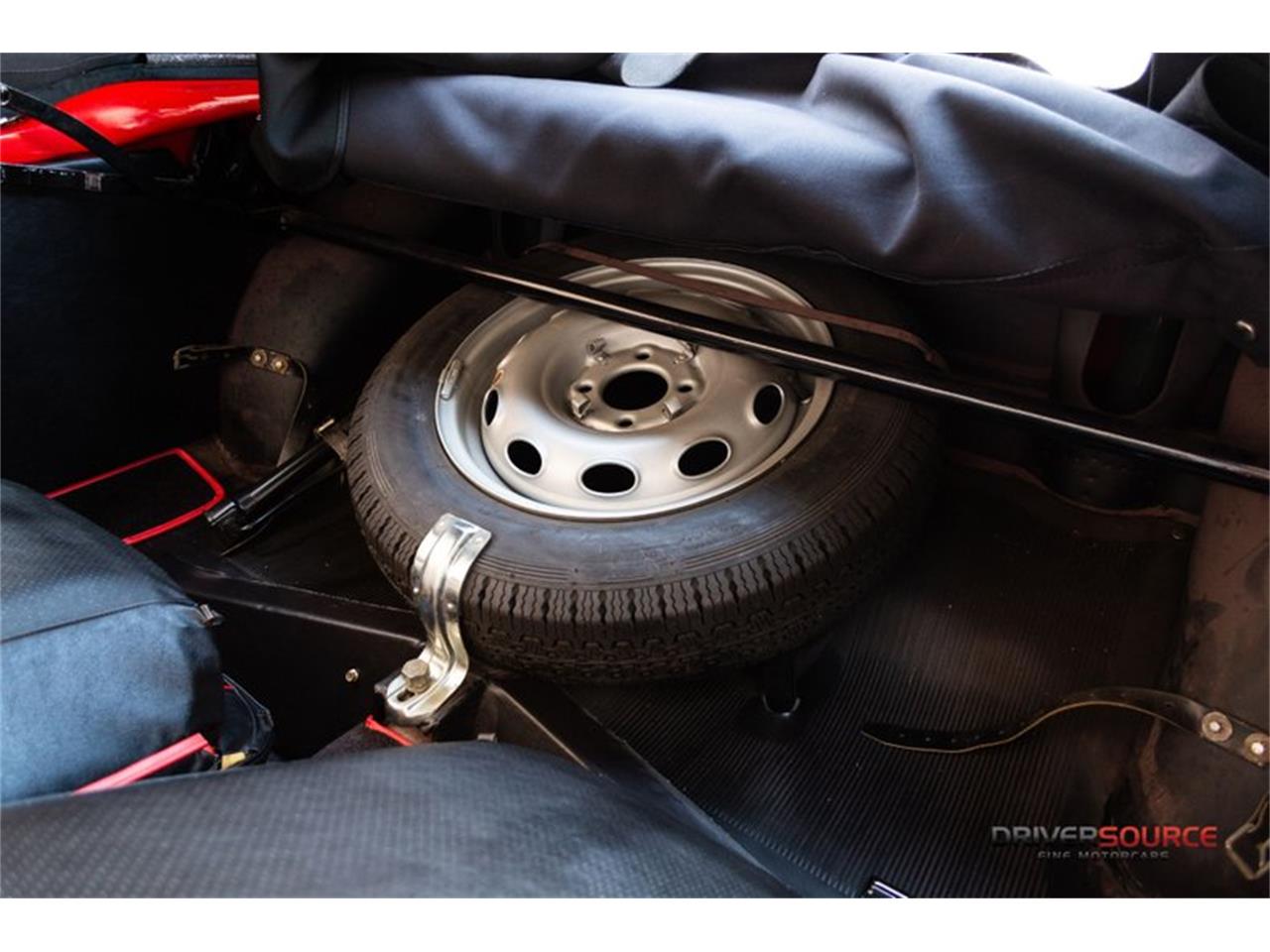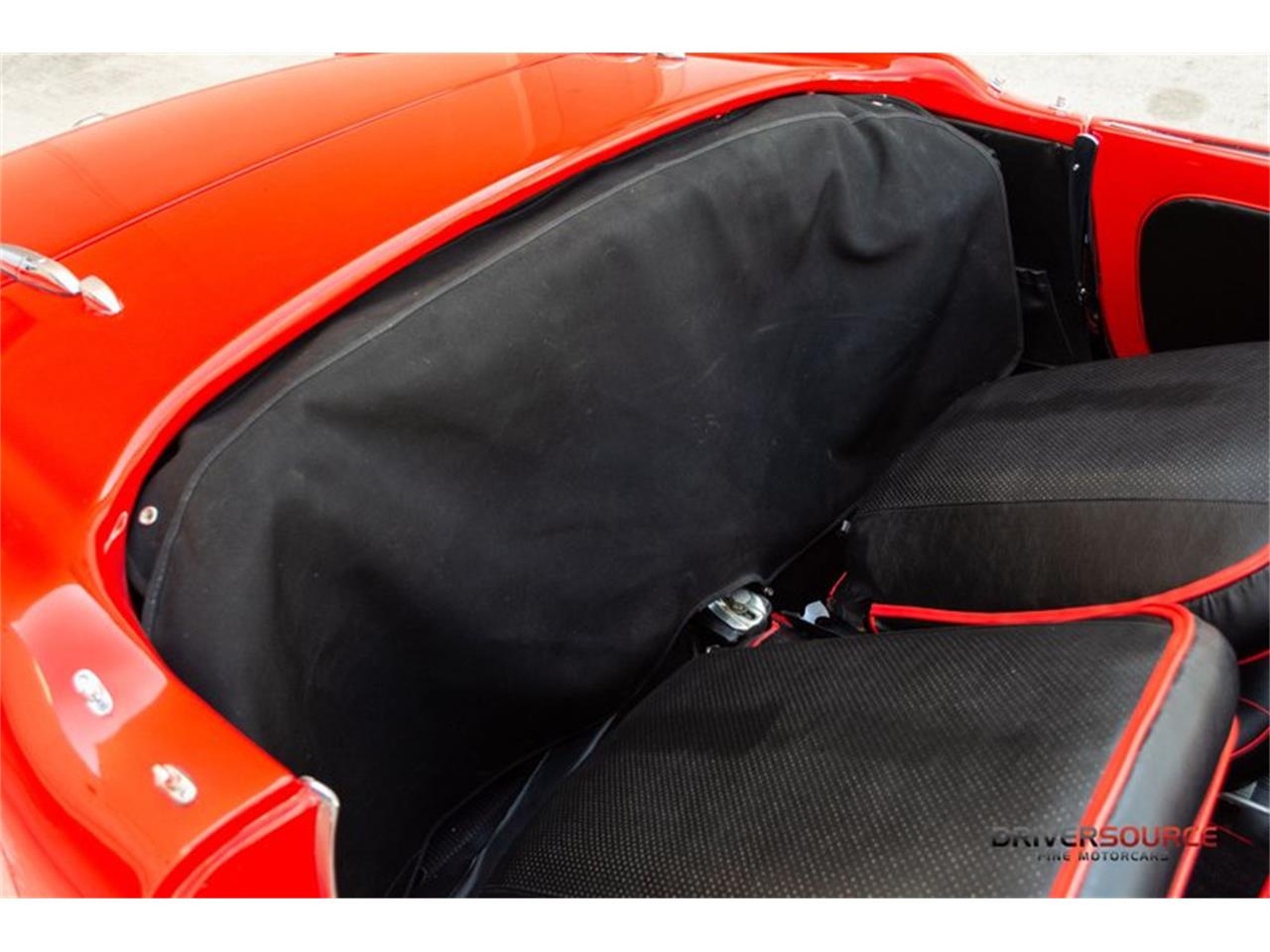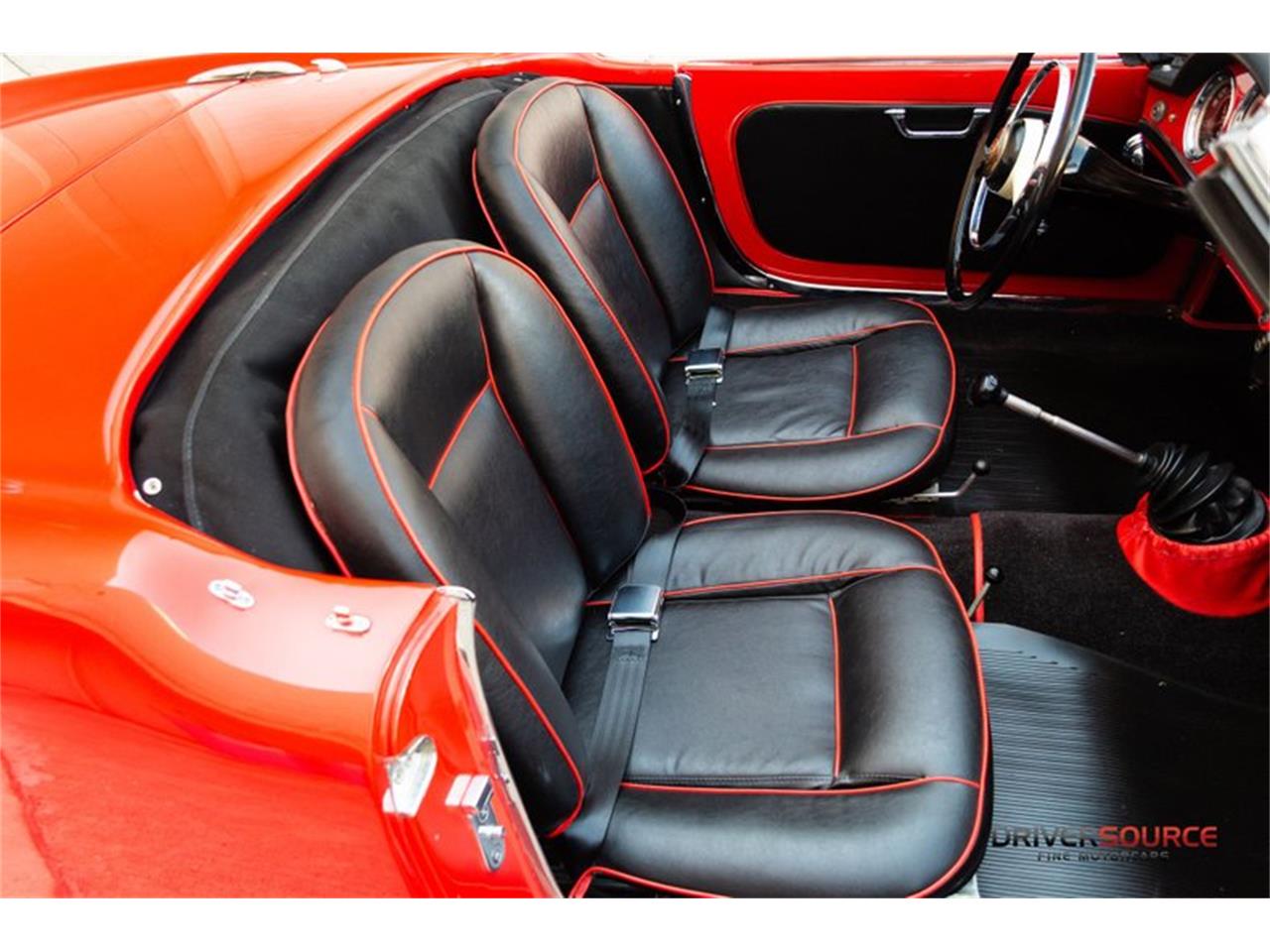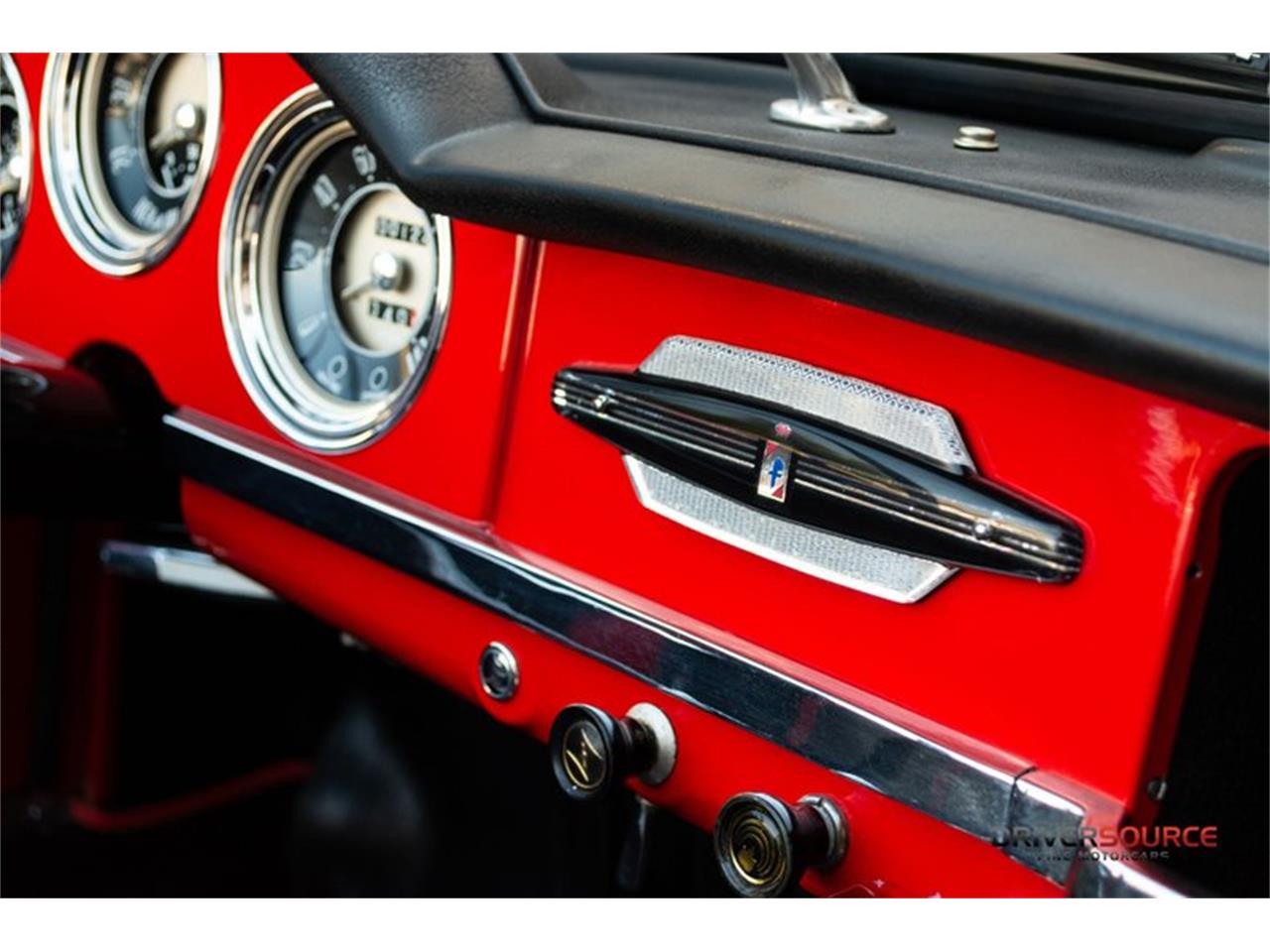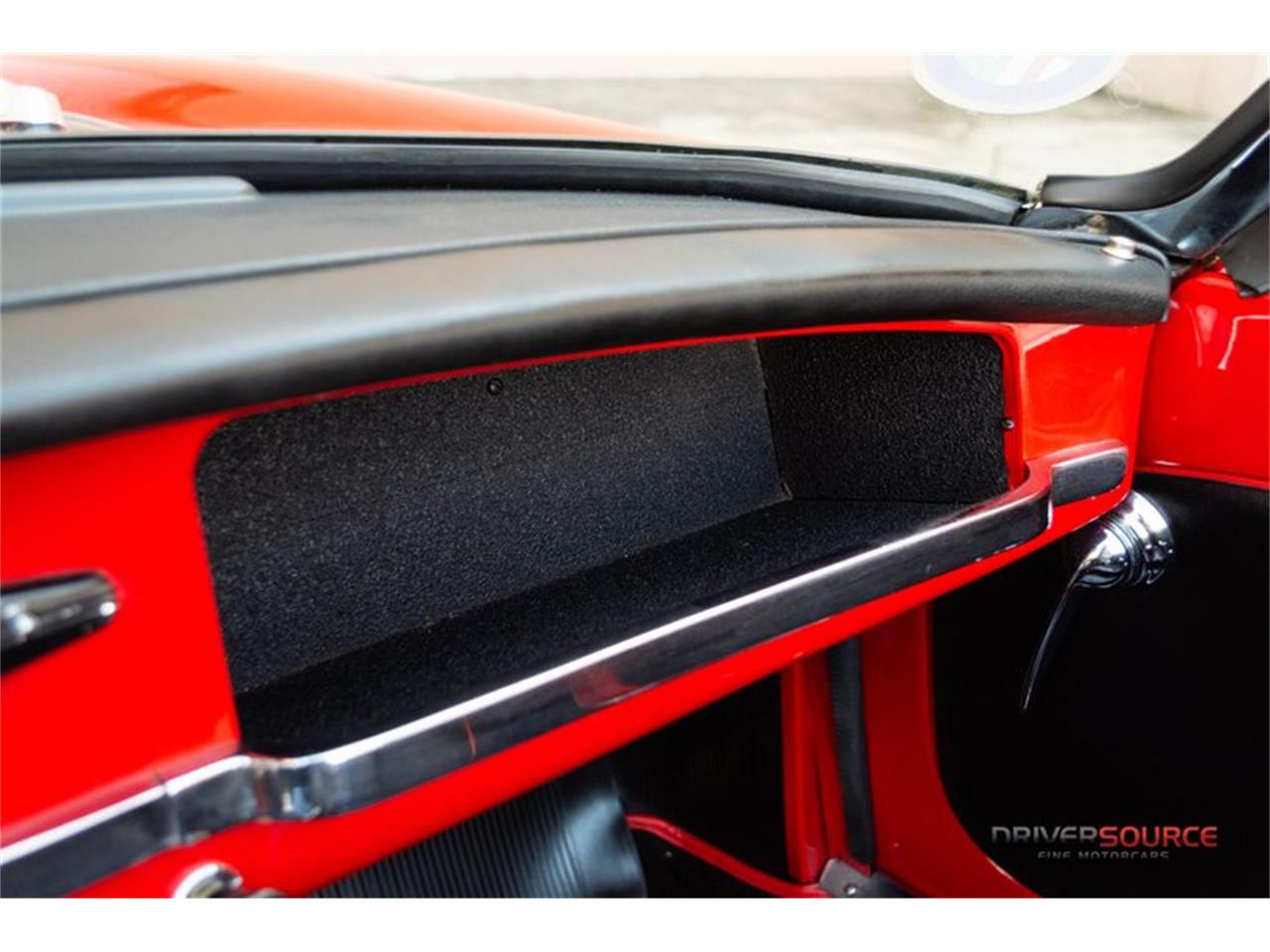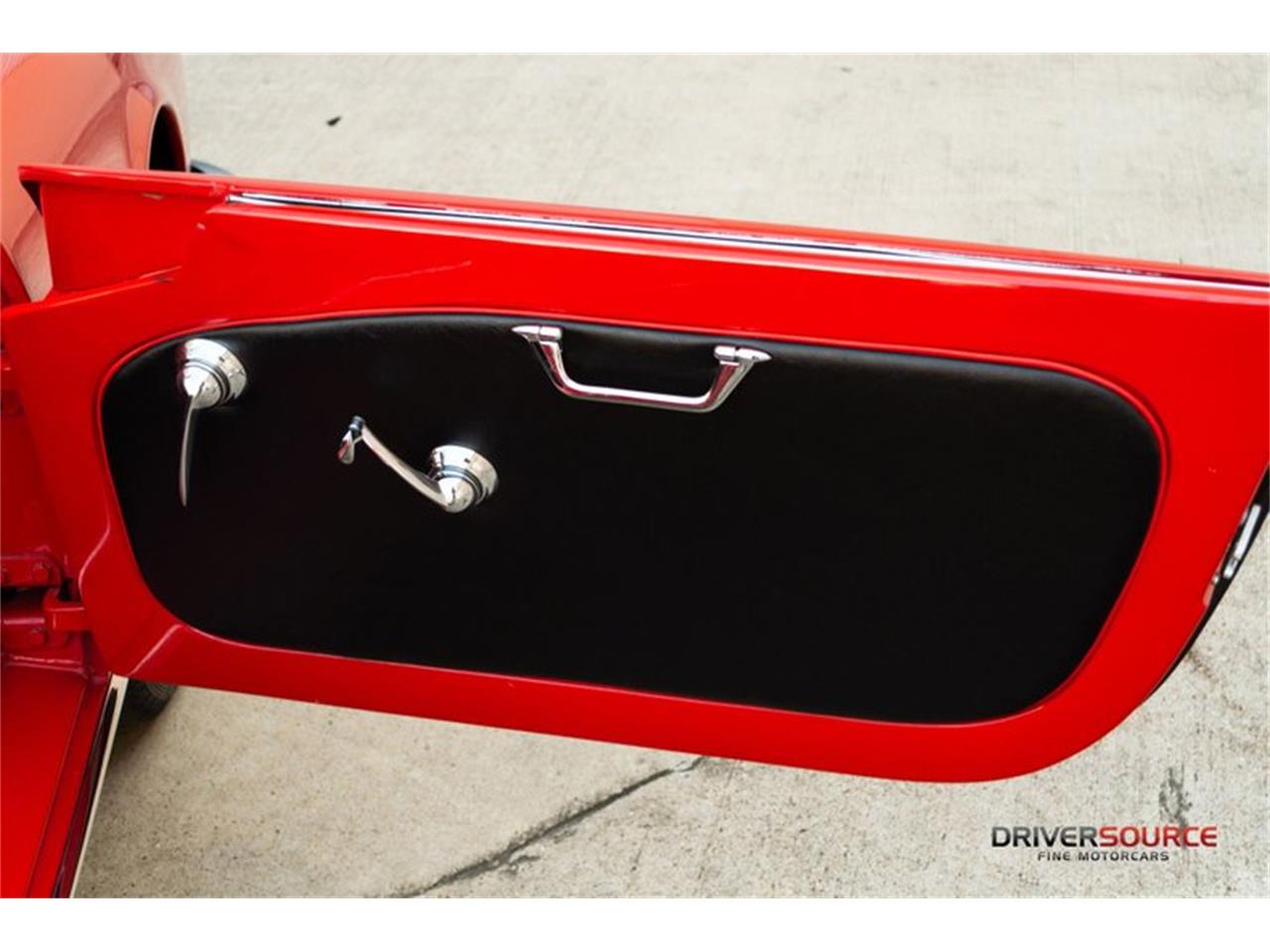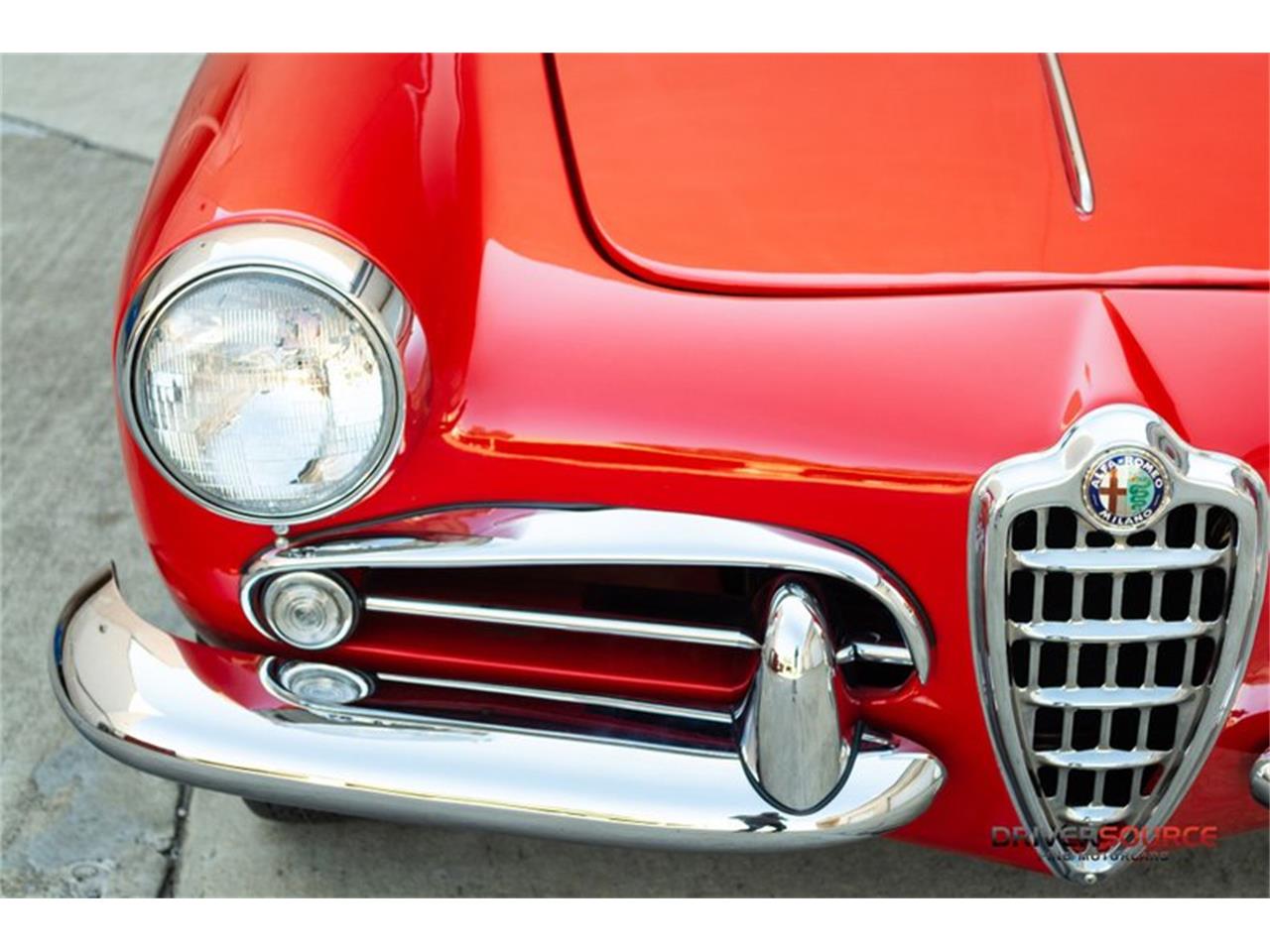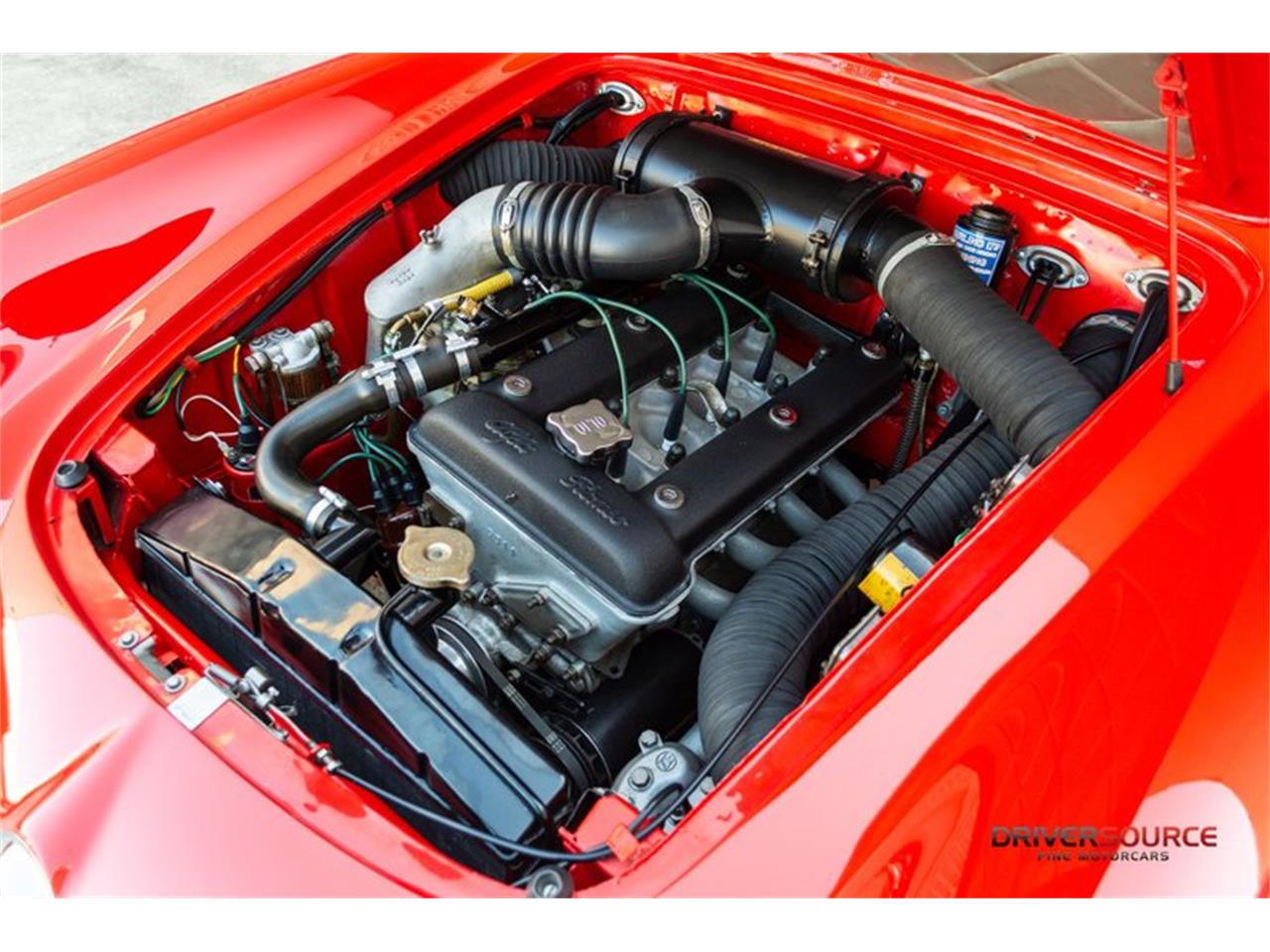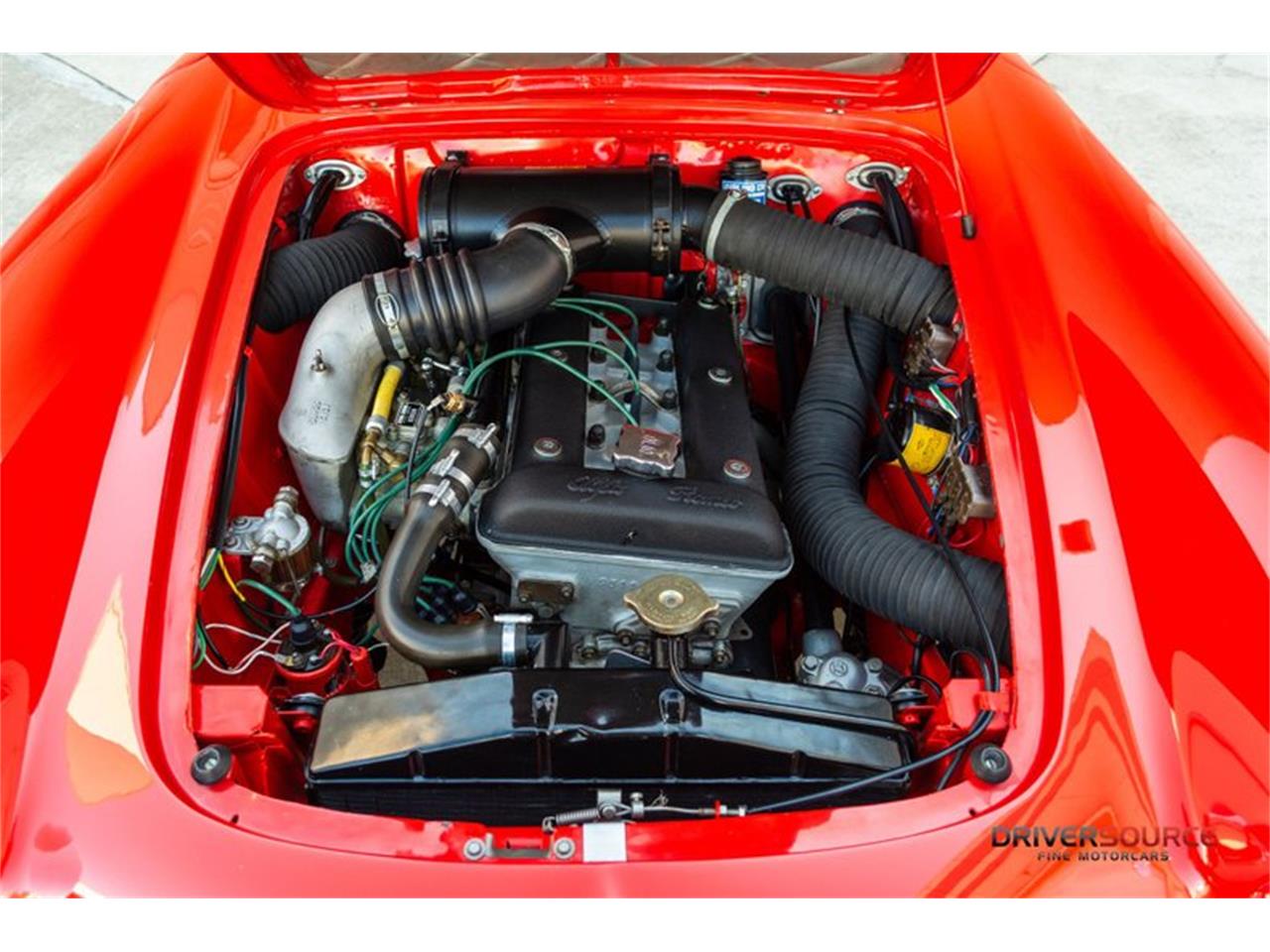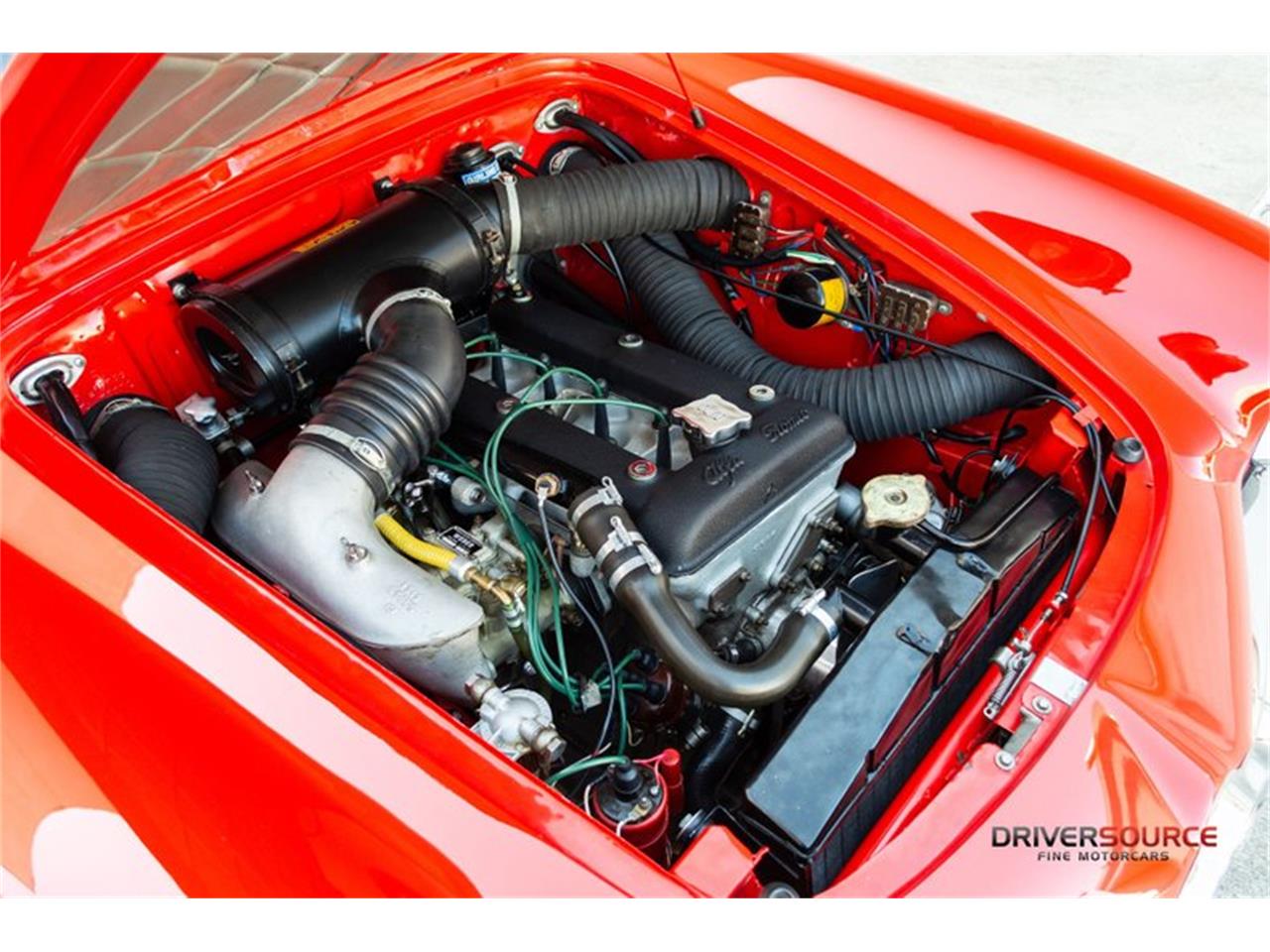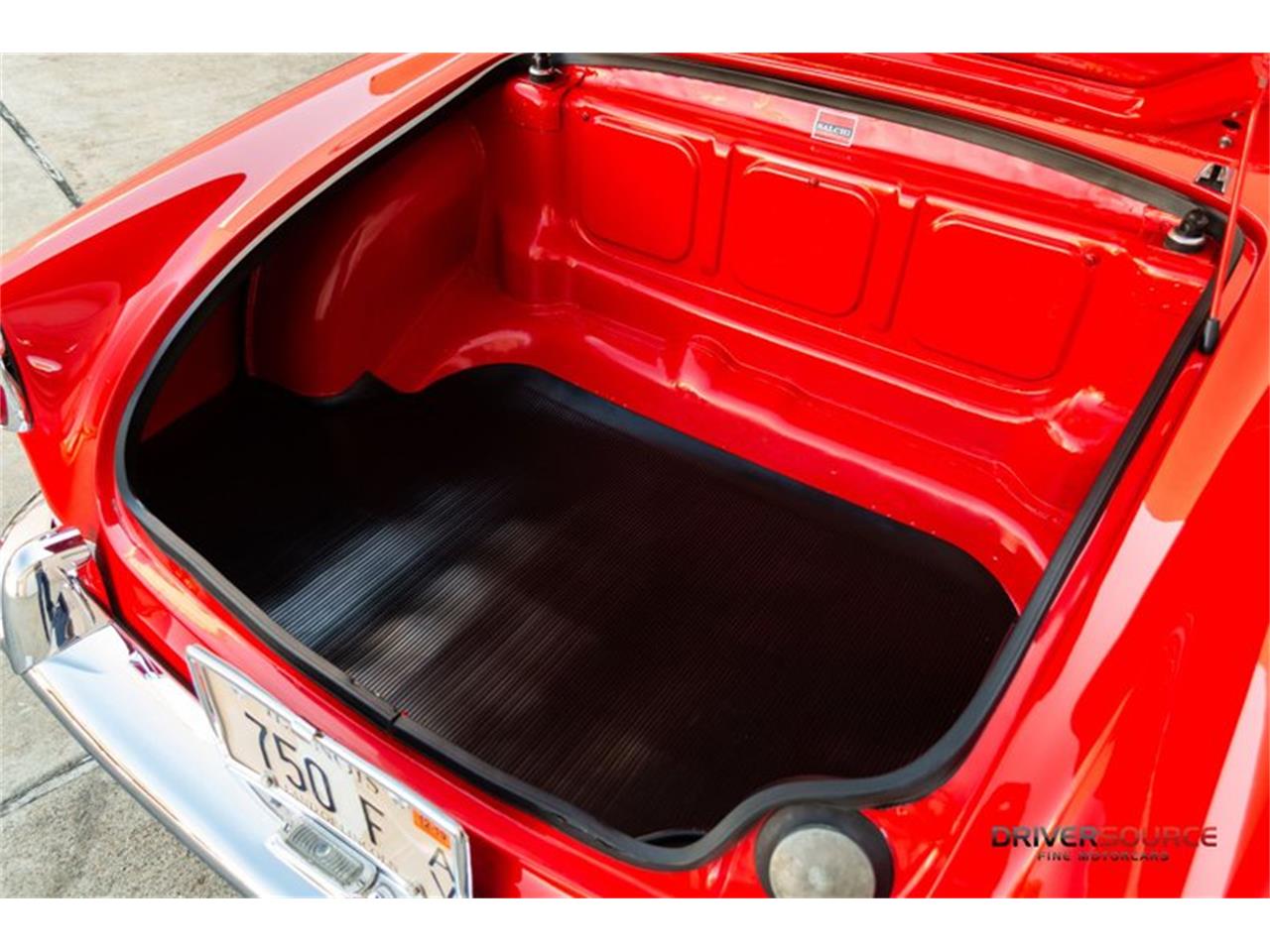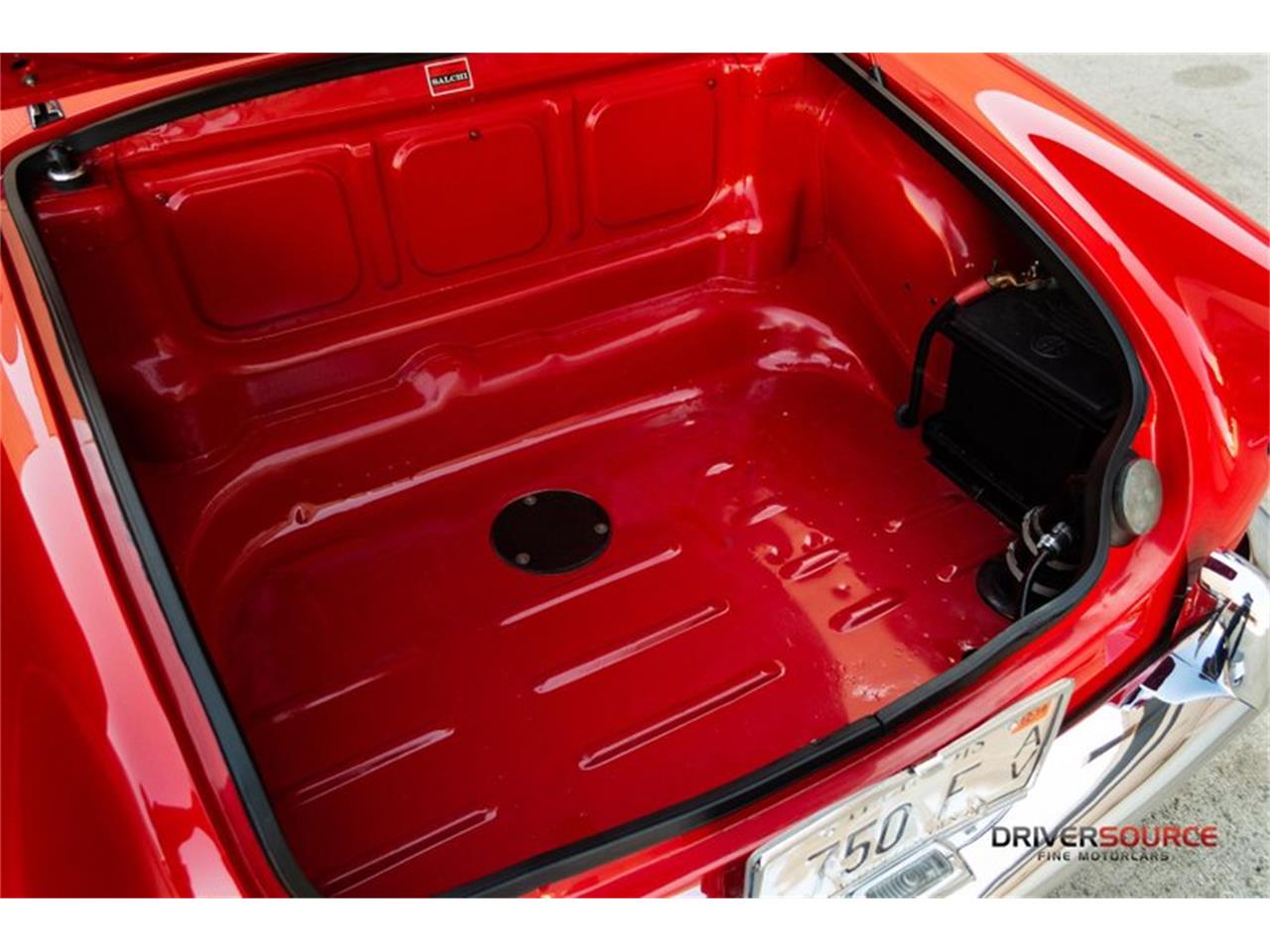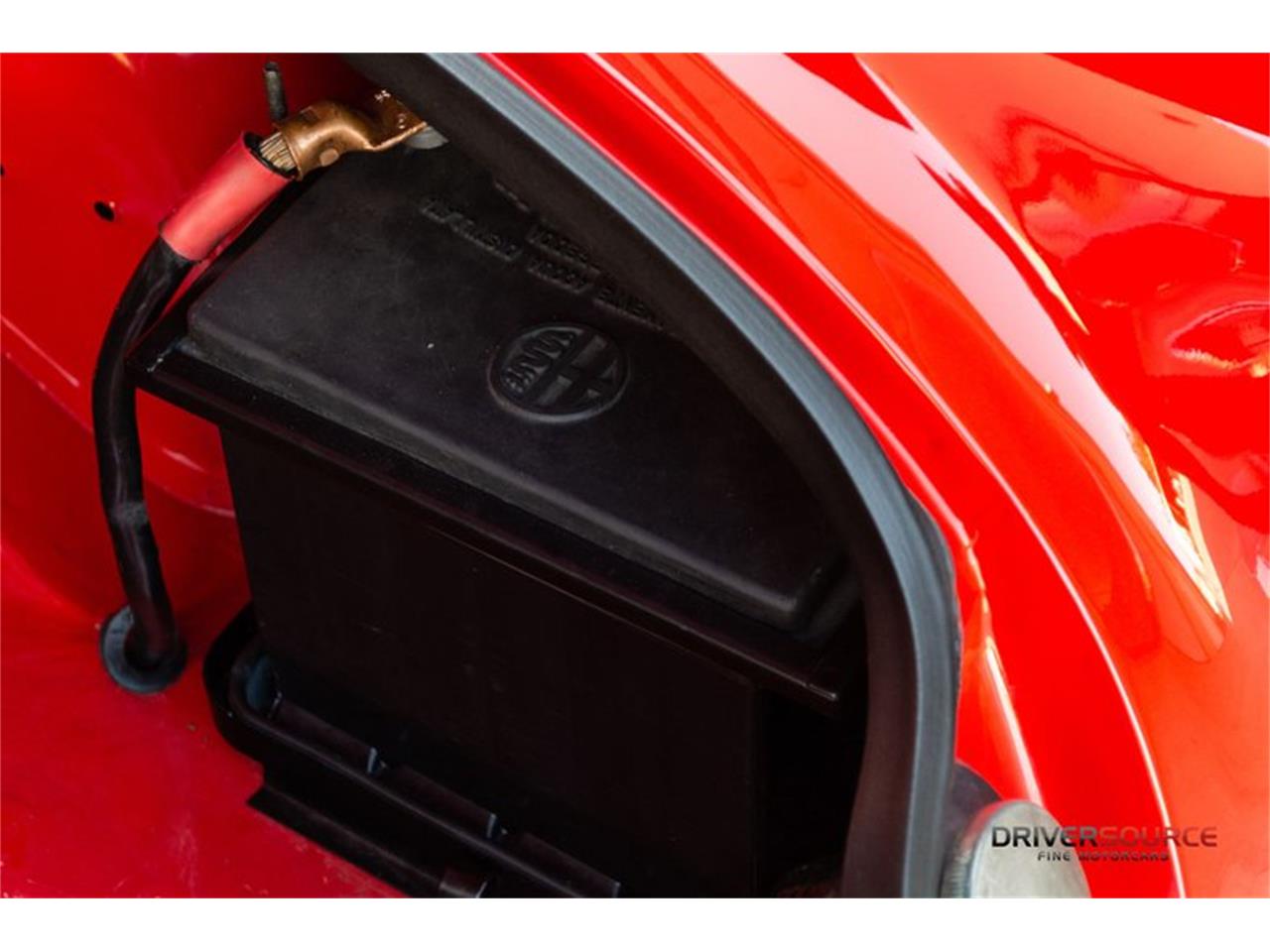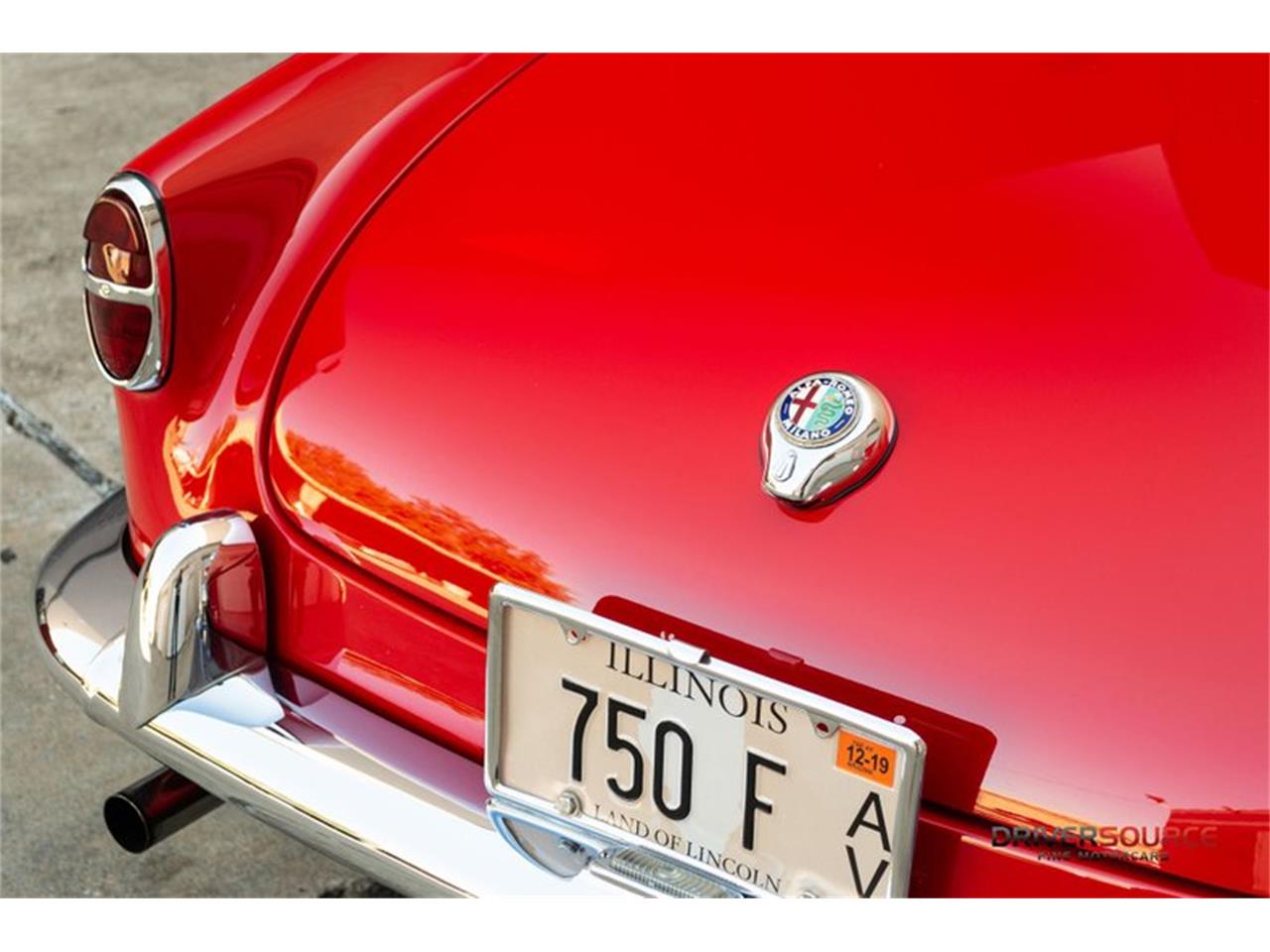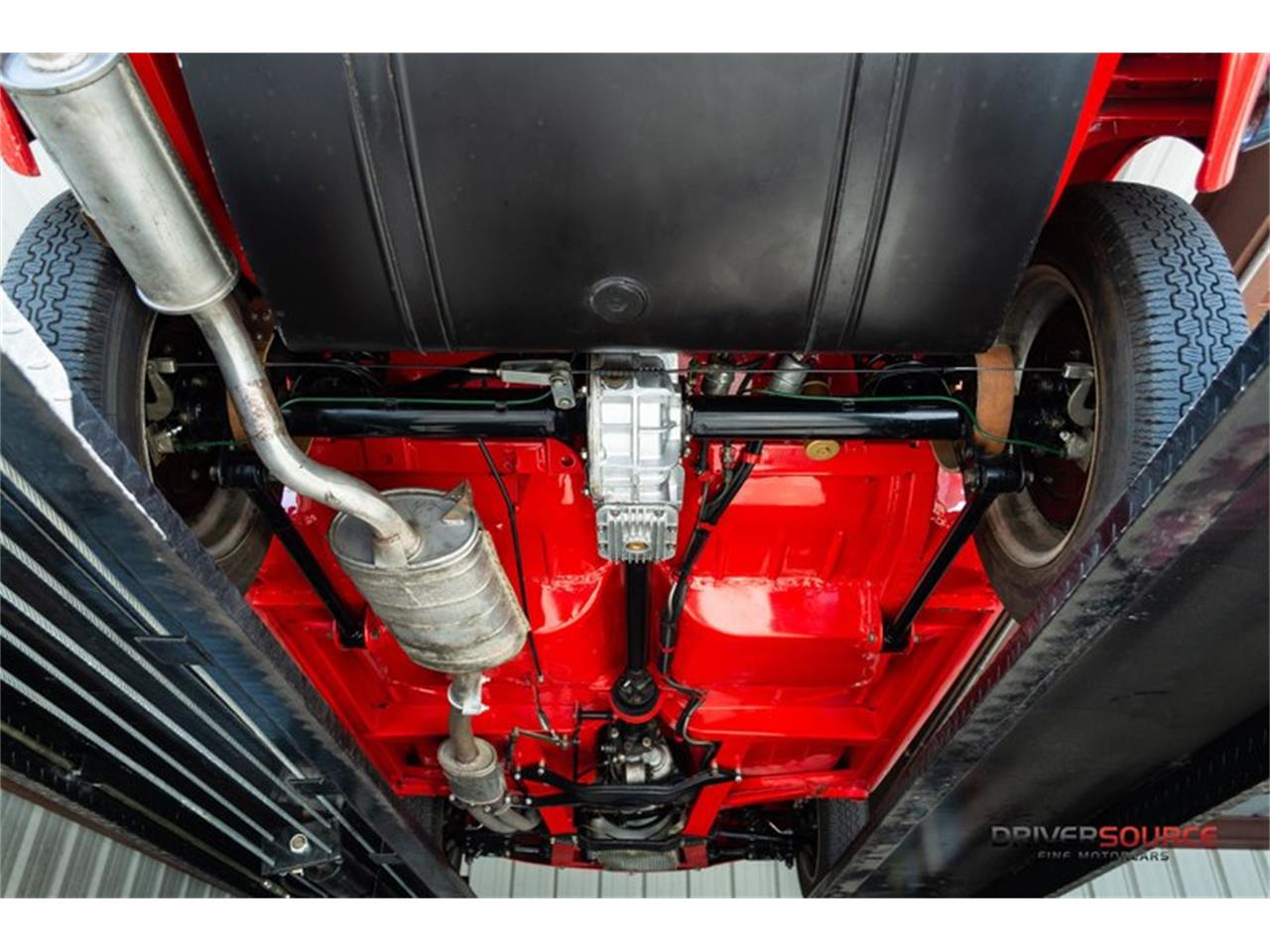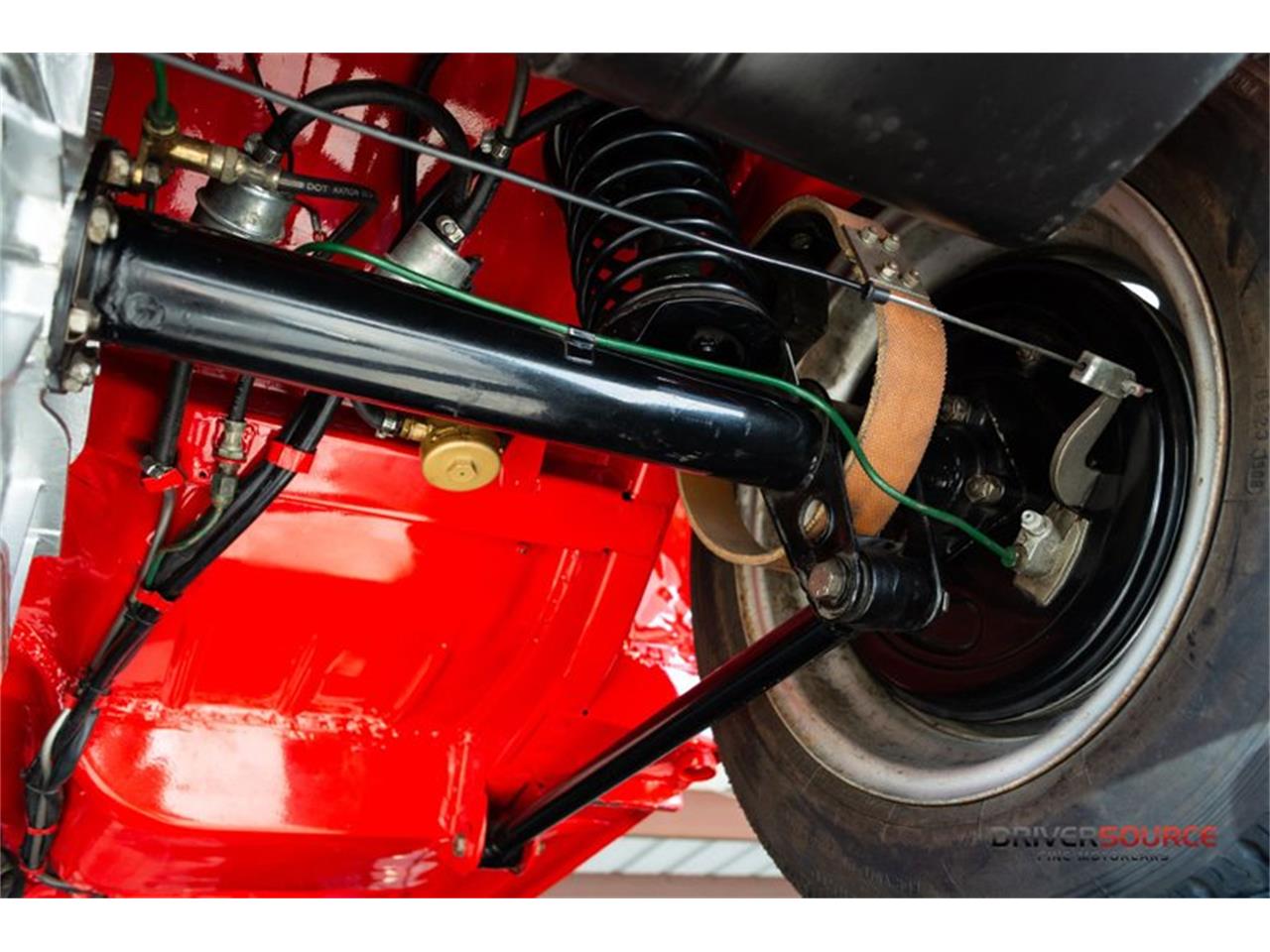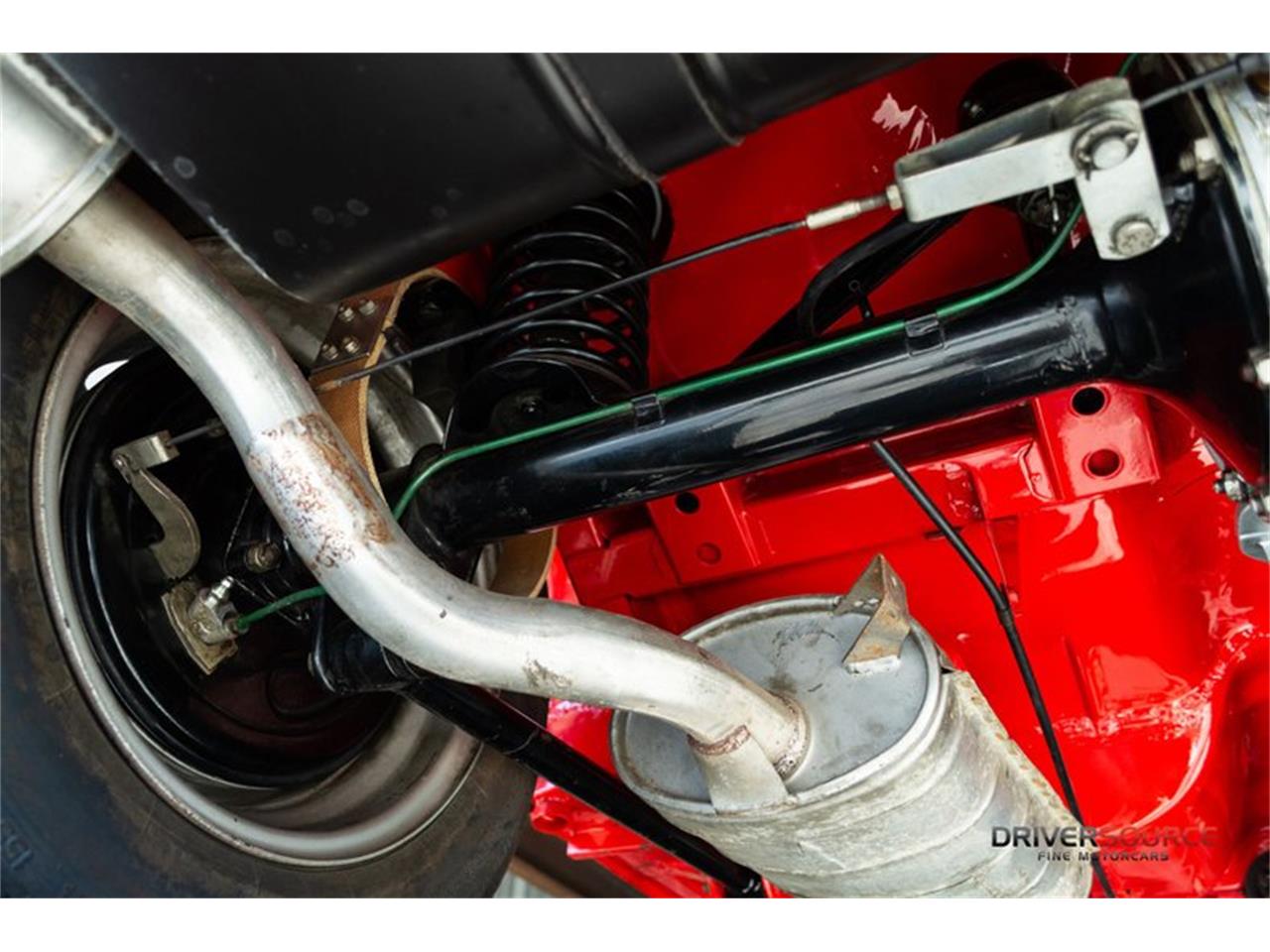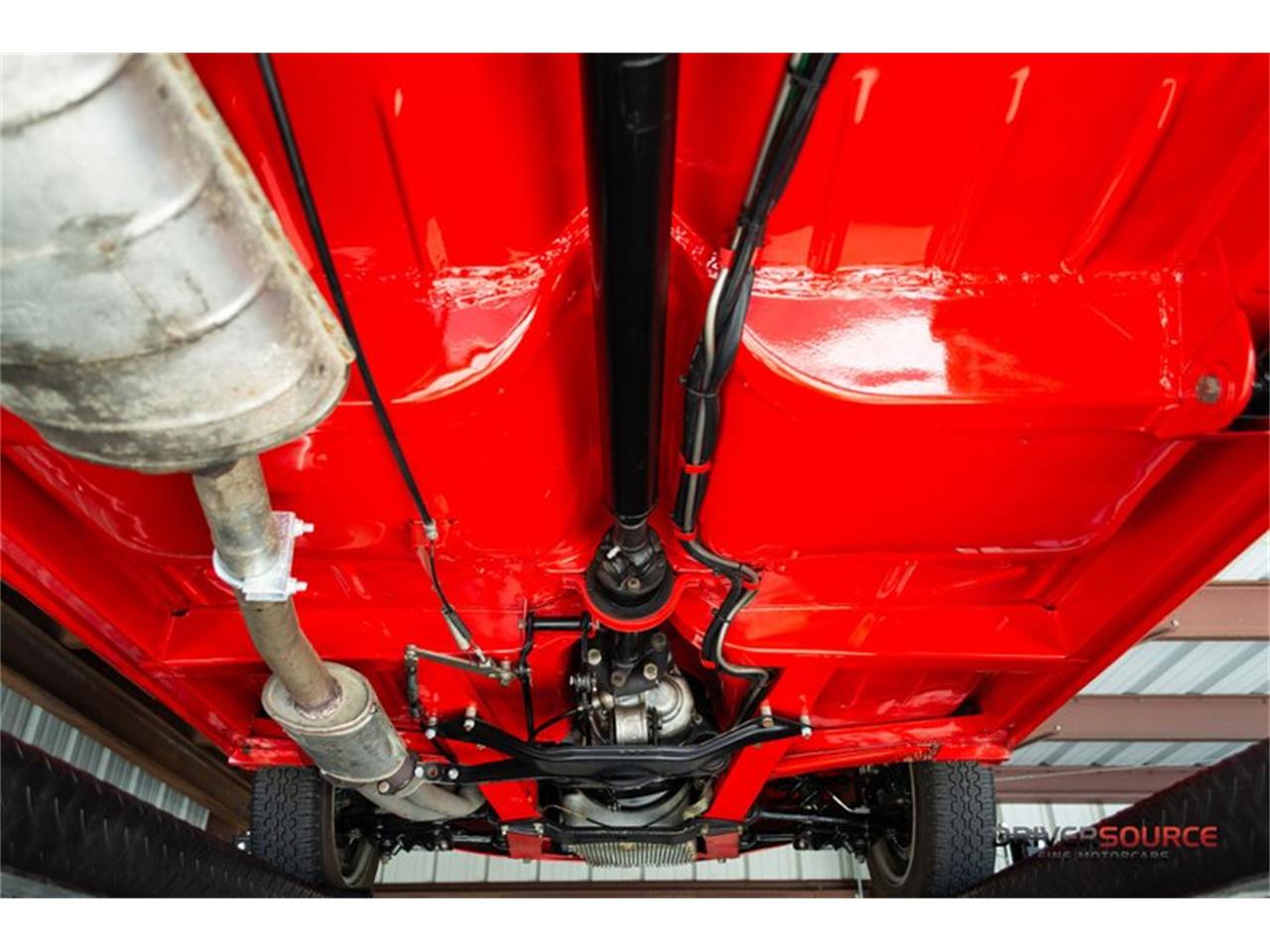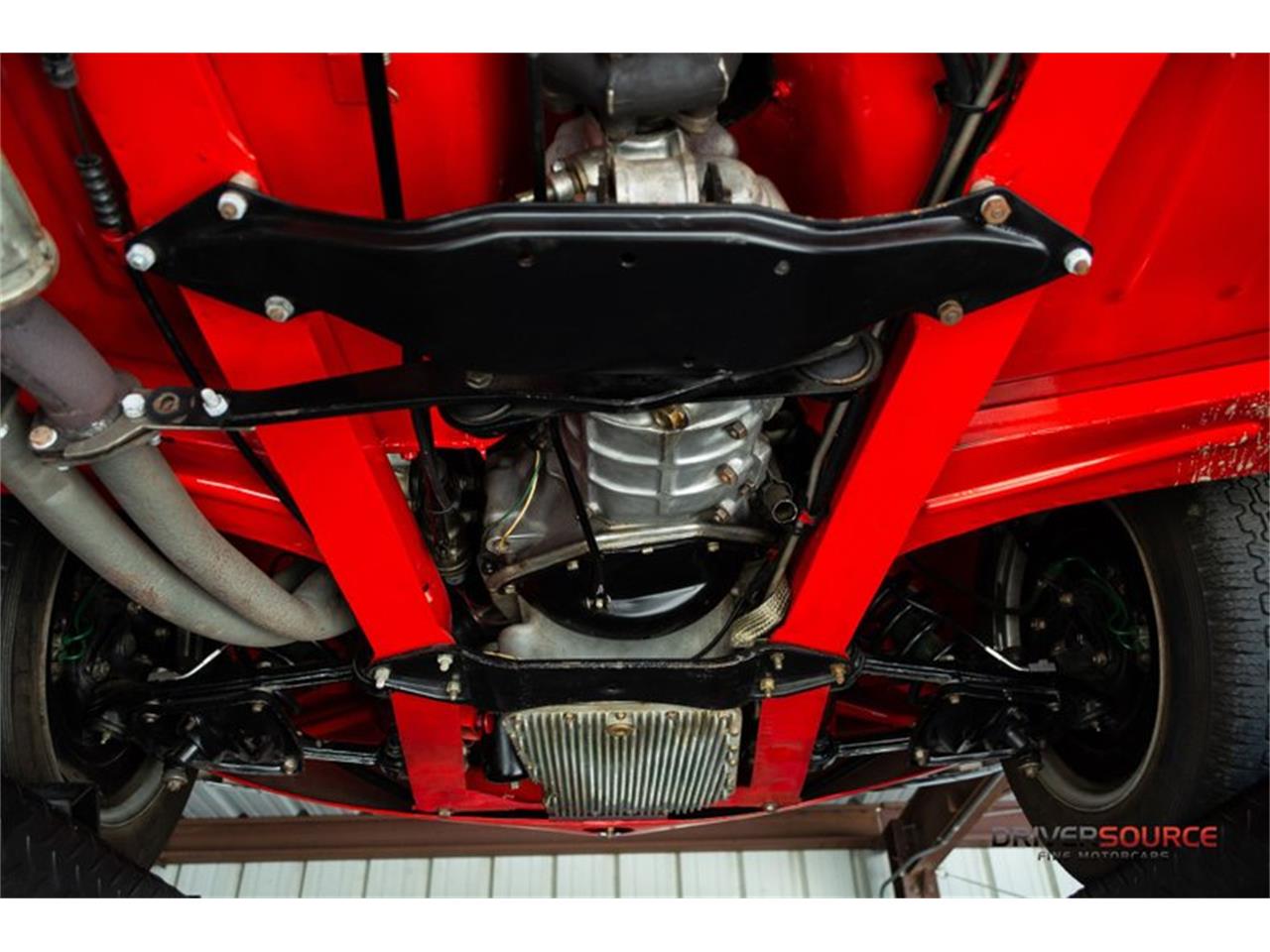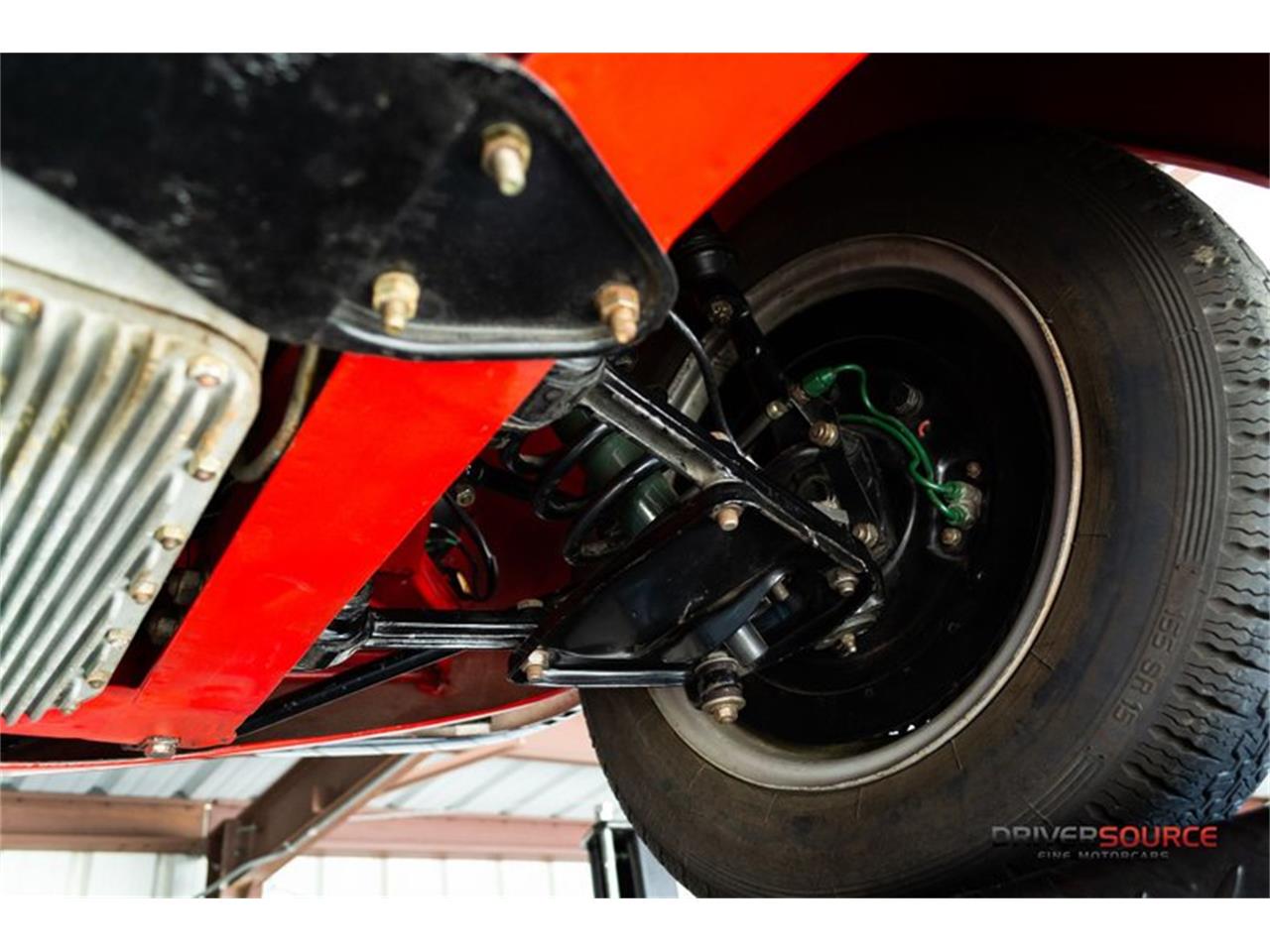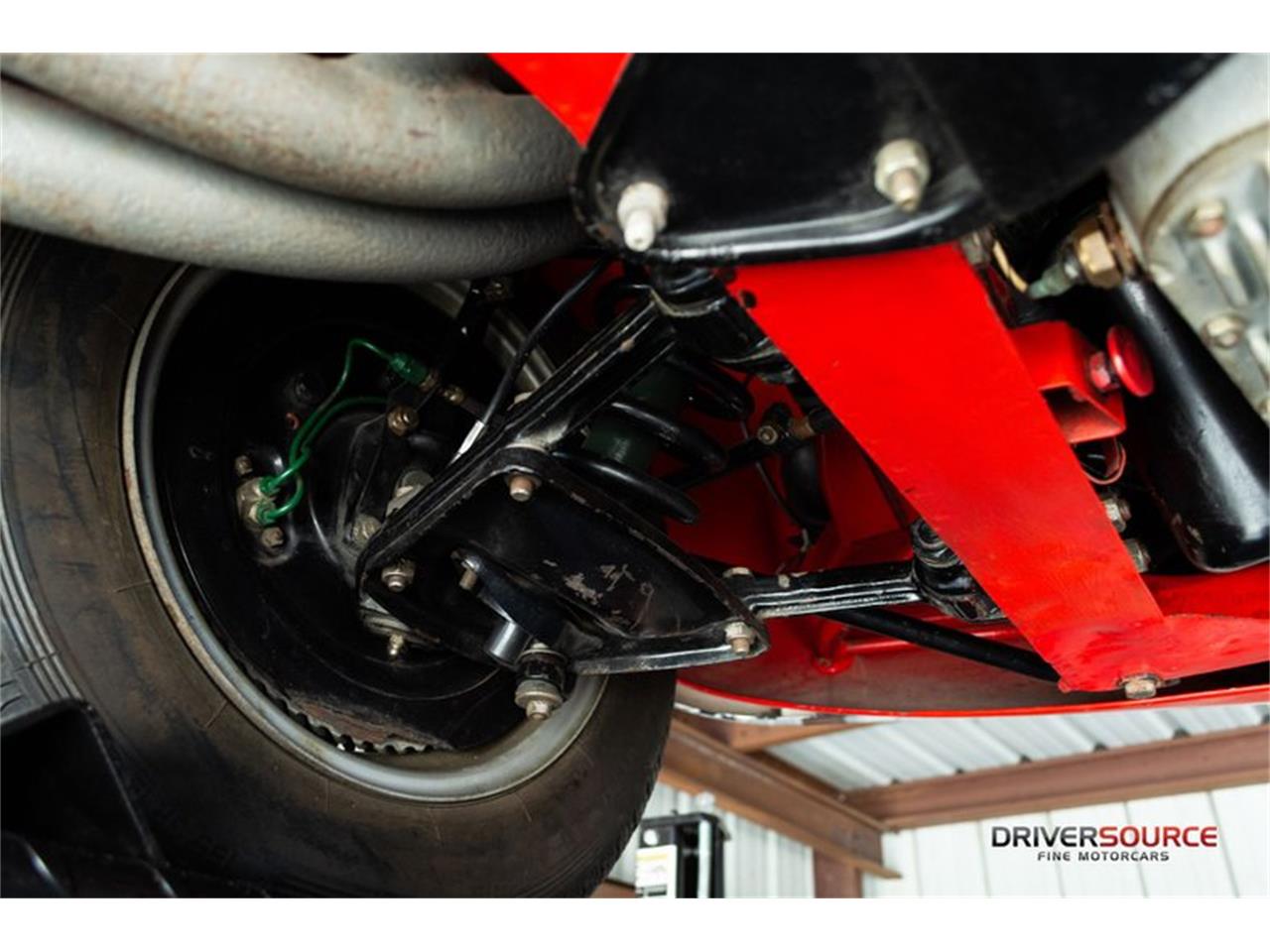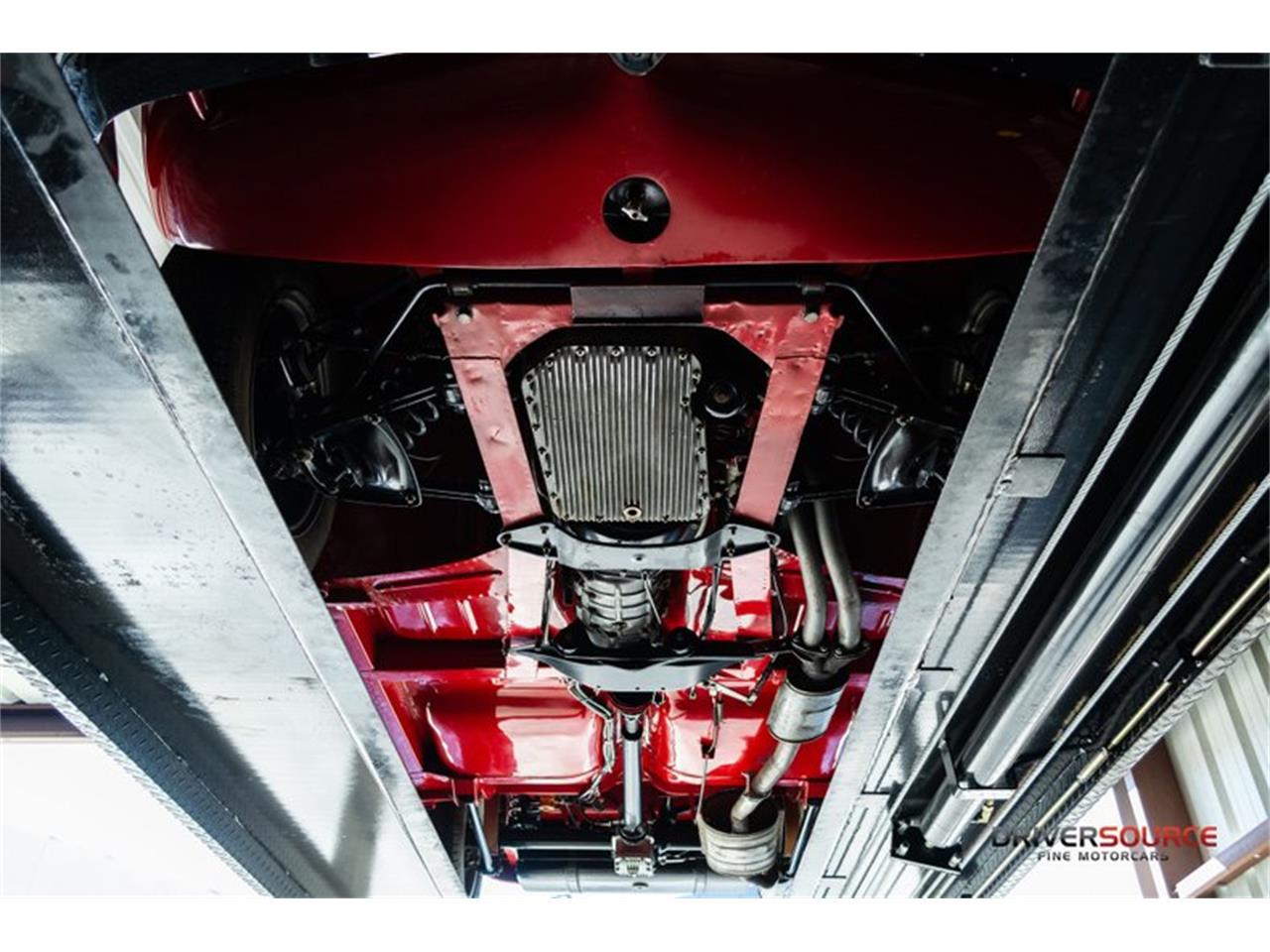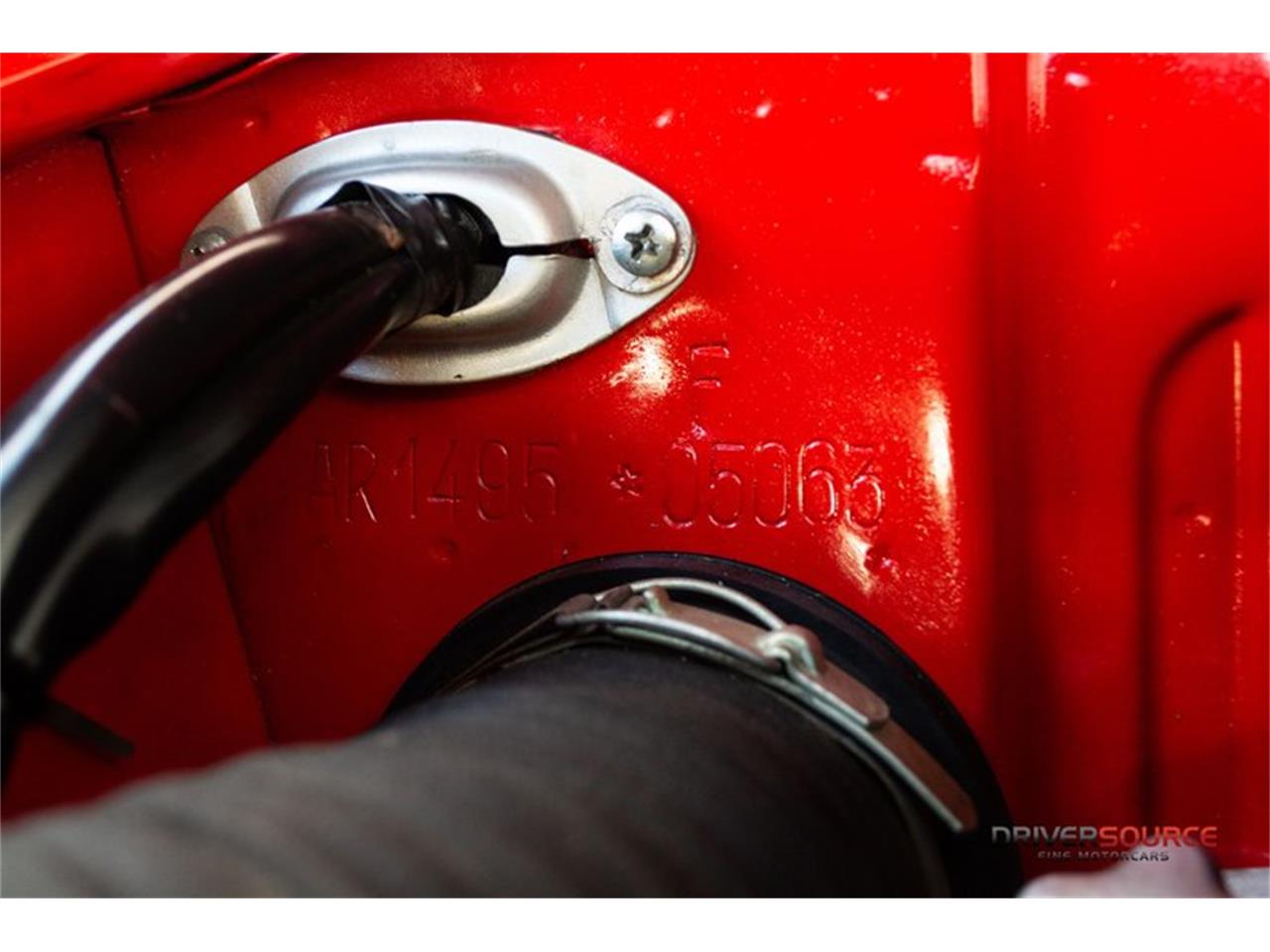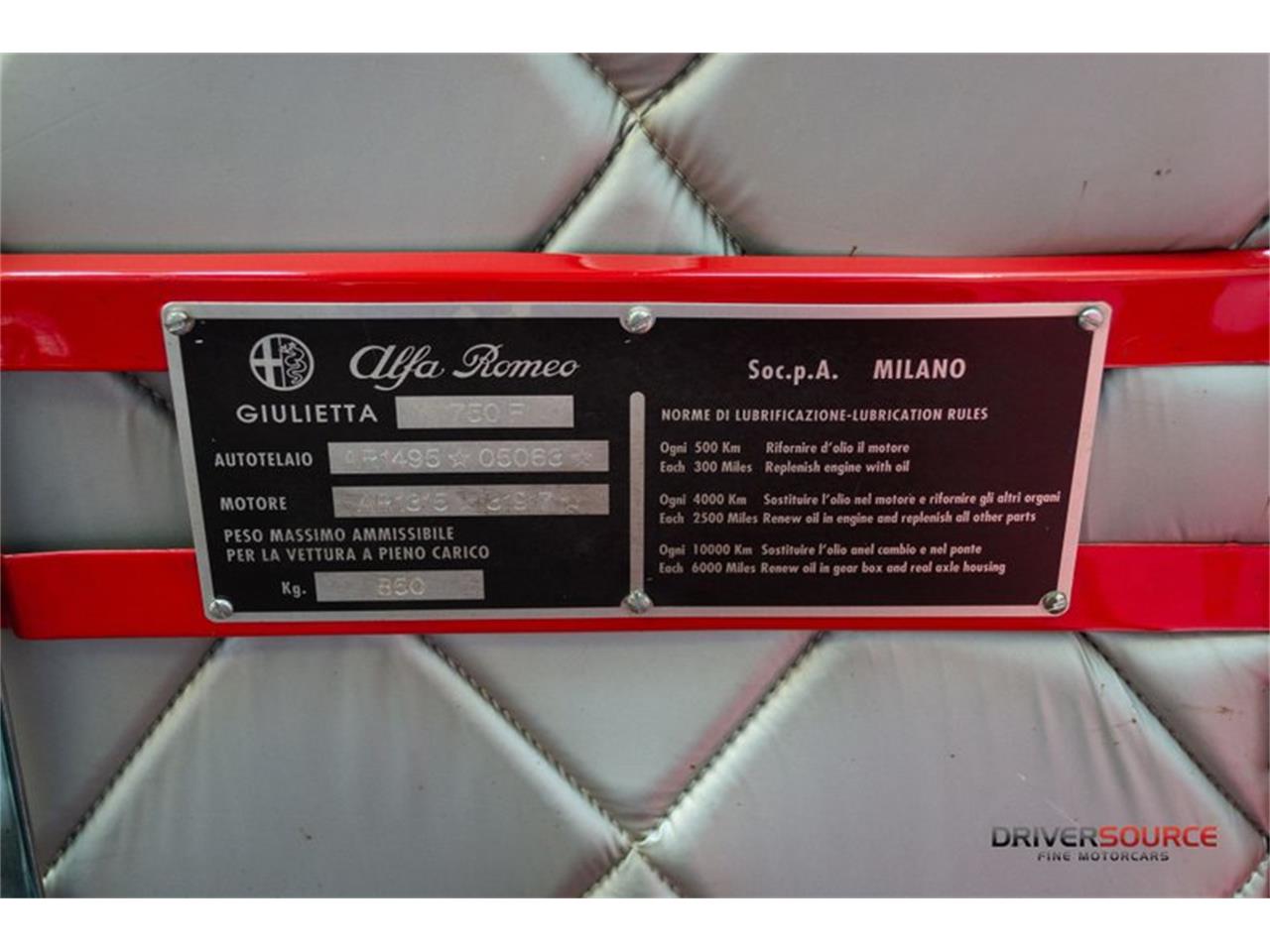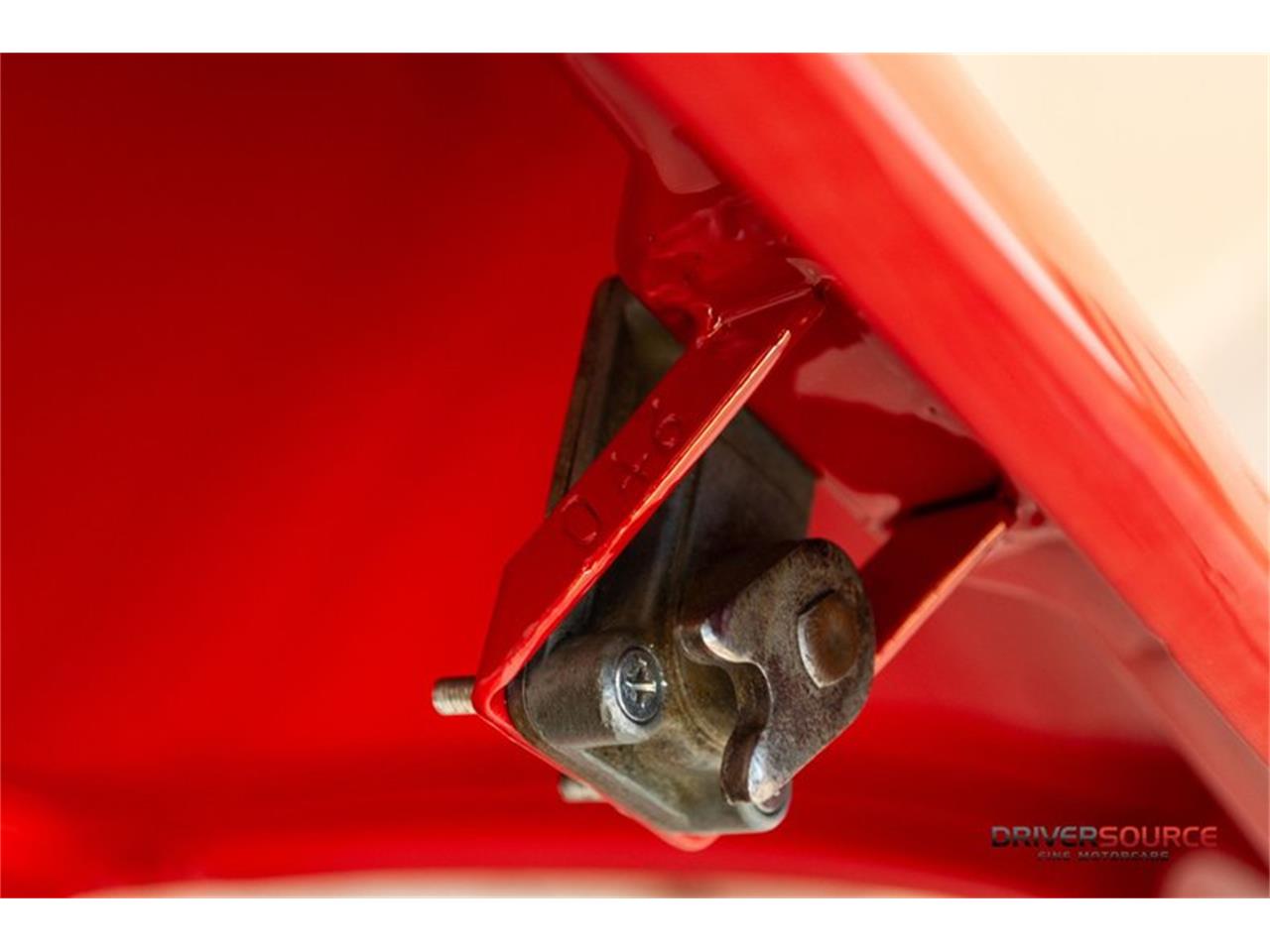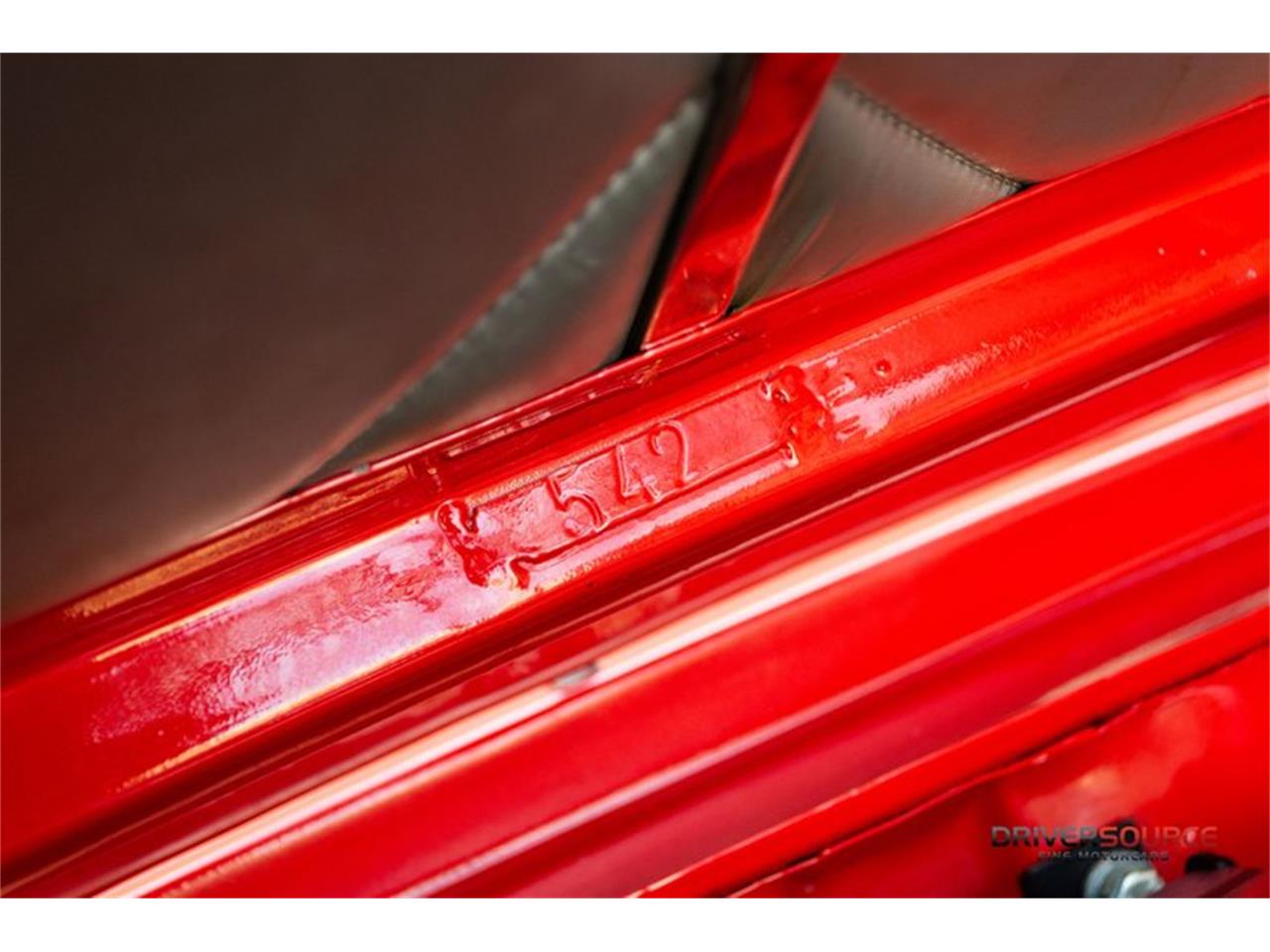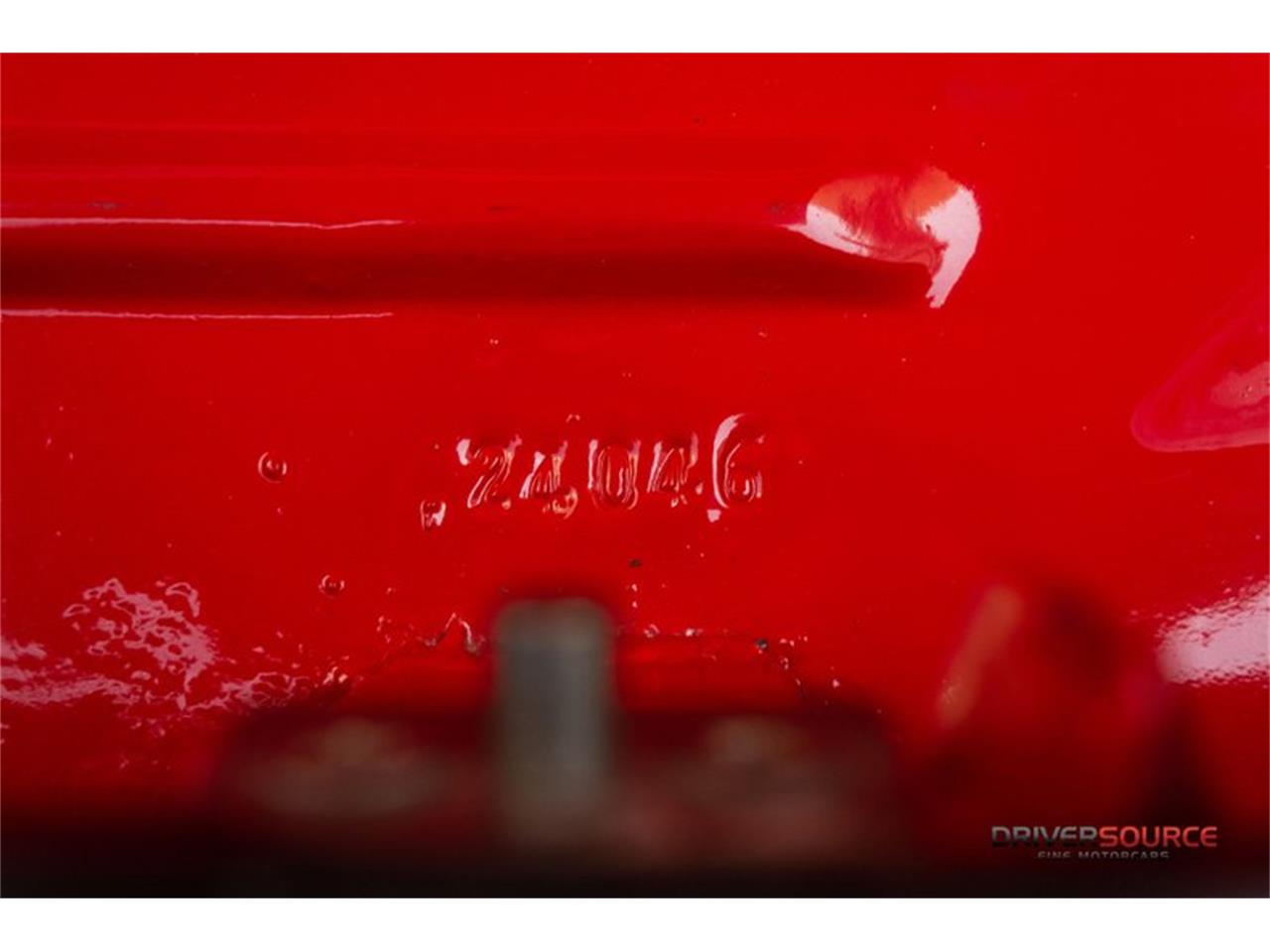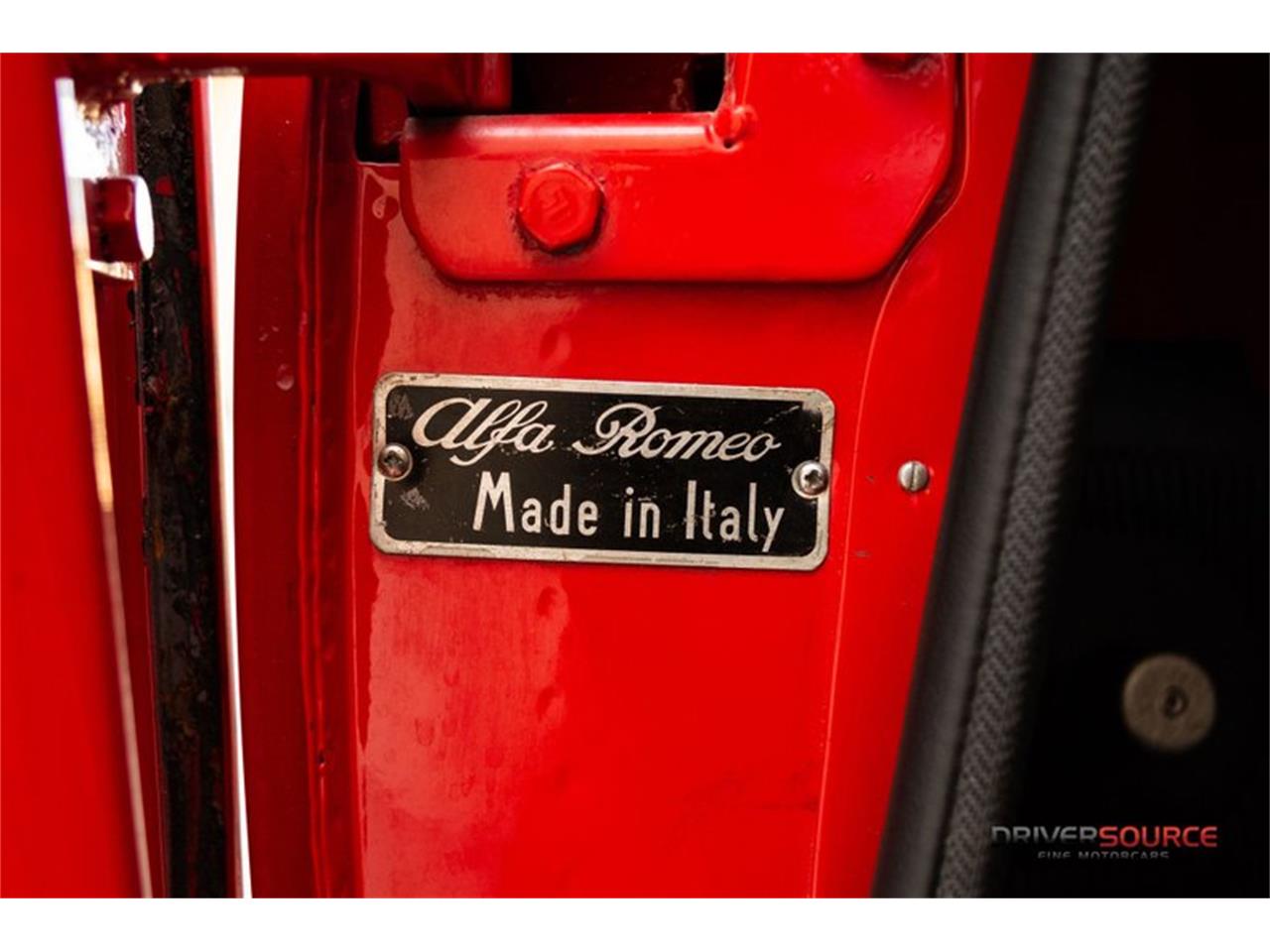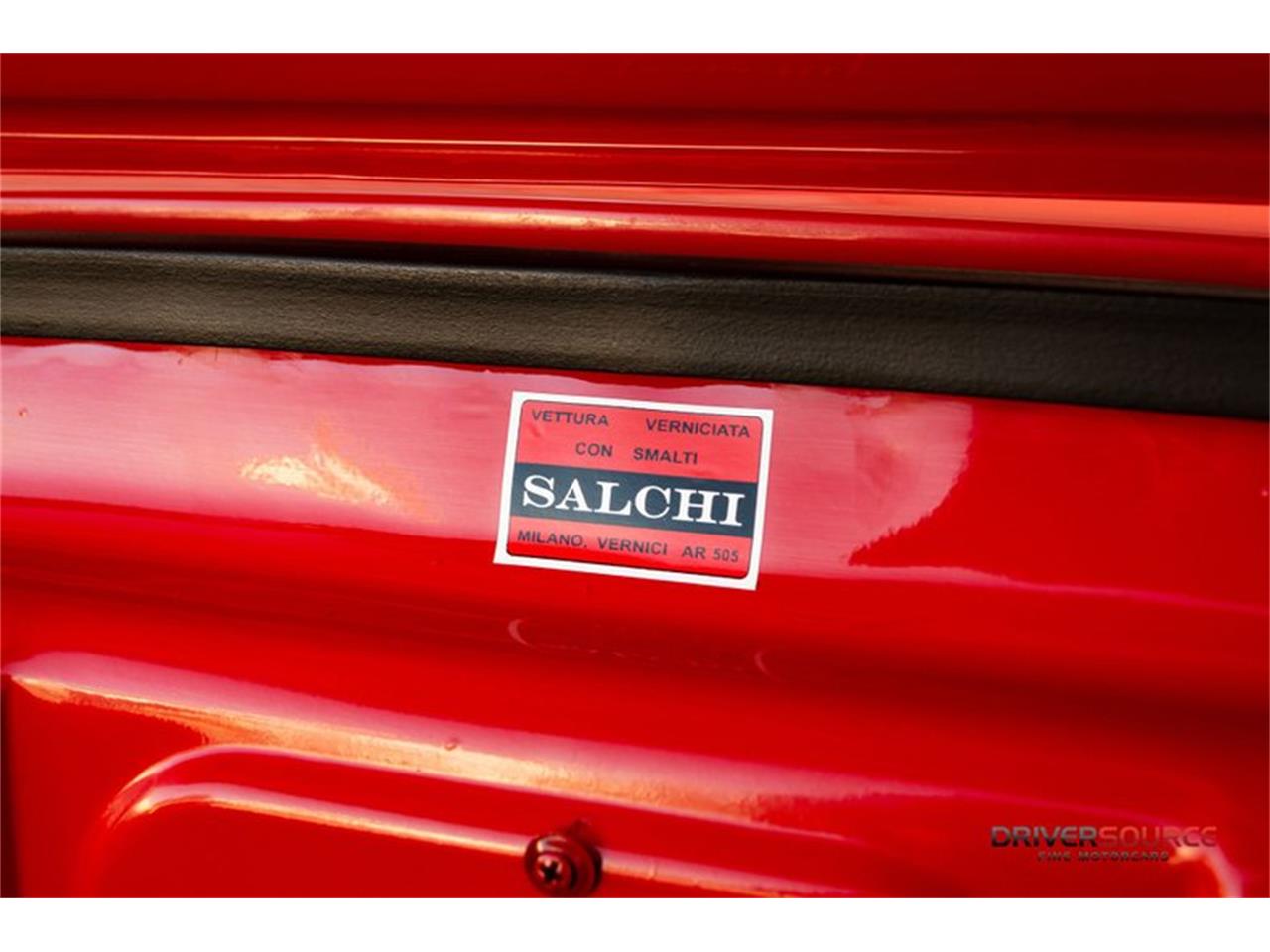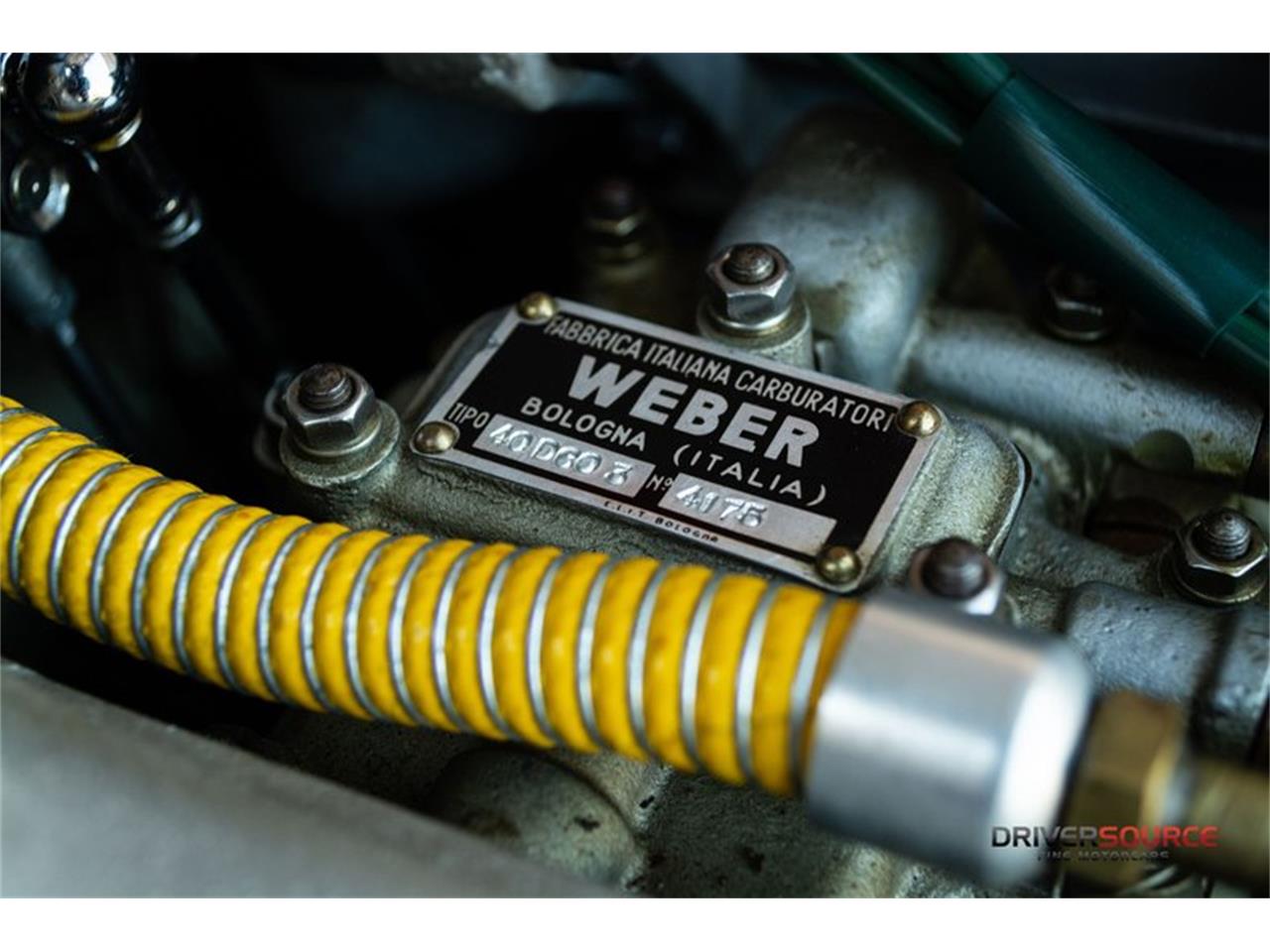 UPDATE July 23, 2020 This car is listed on the Gooding & Company website for the August 2020 auction
ALL INFORMATION IS TAKEN FROM THE GOODING WEBISTE, PHOTO CREDIT TO THEM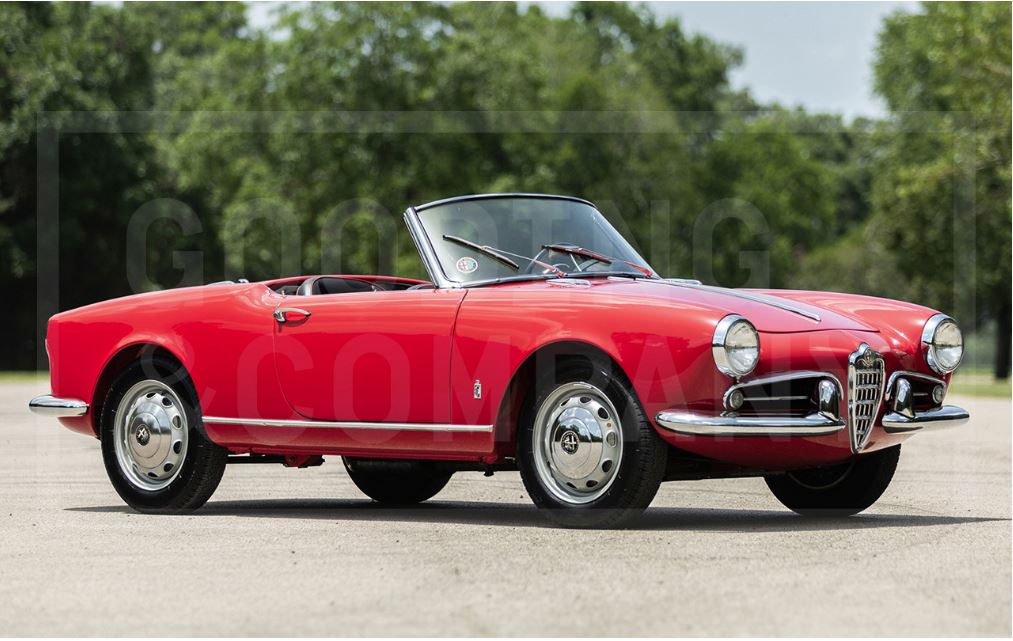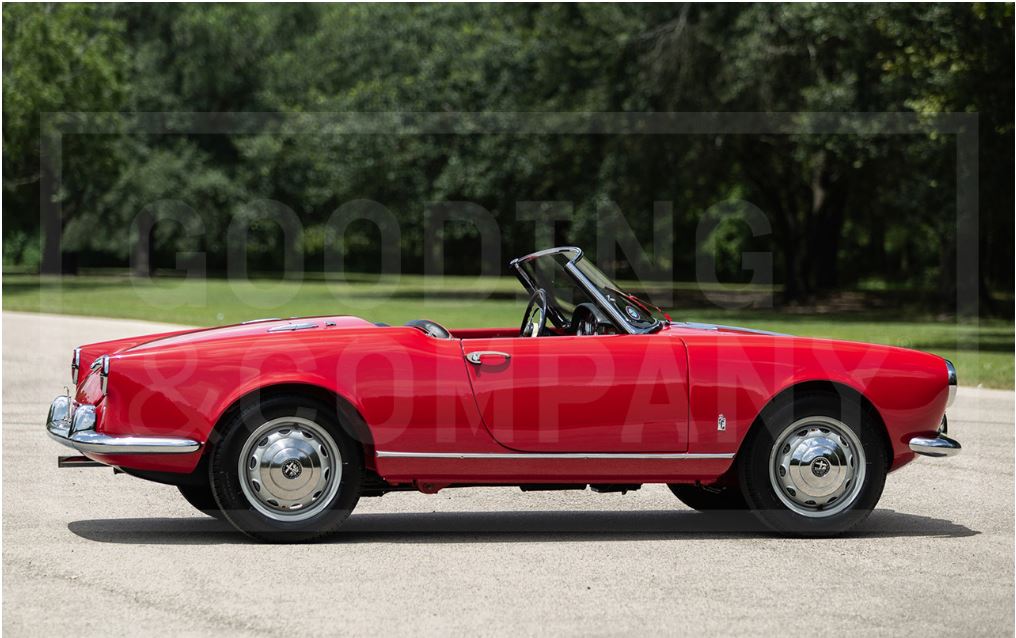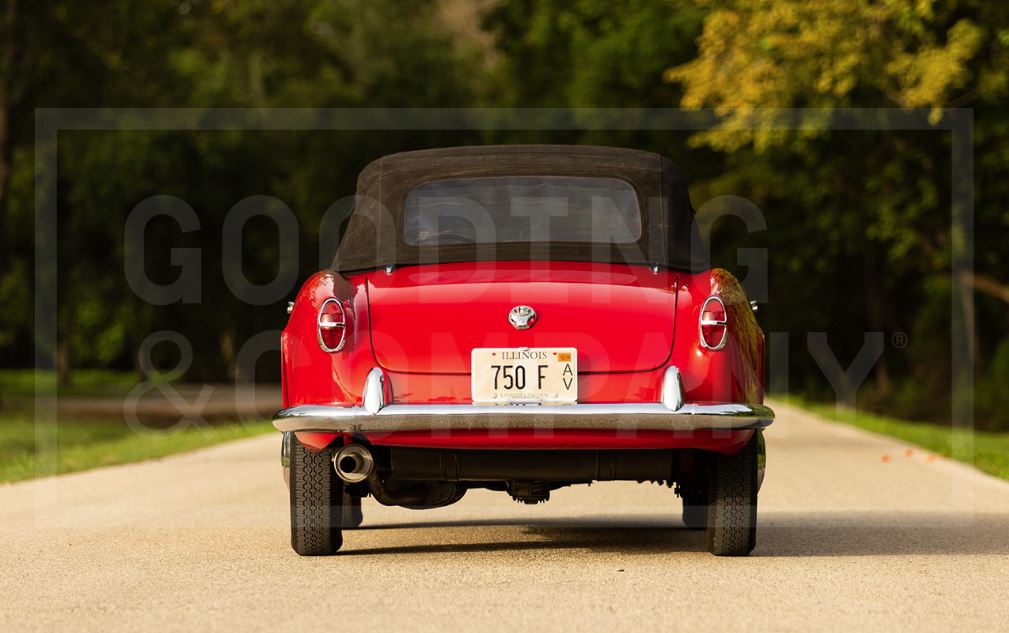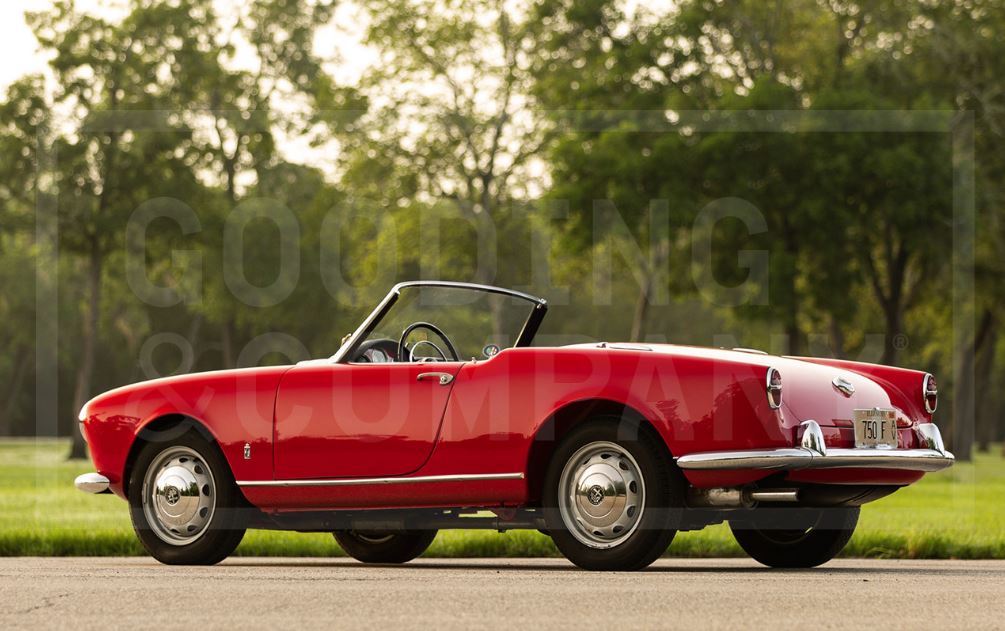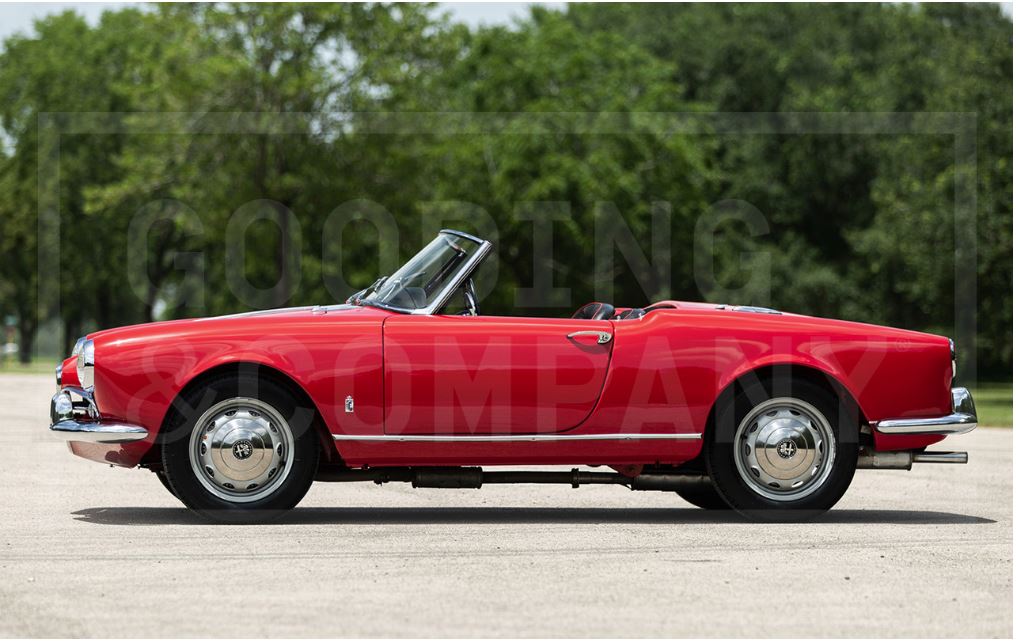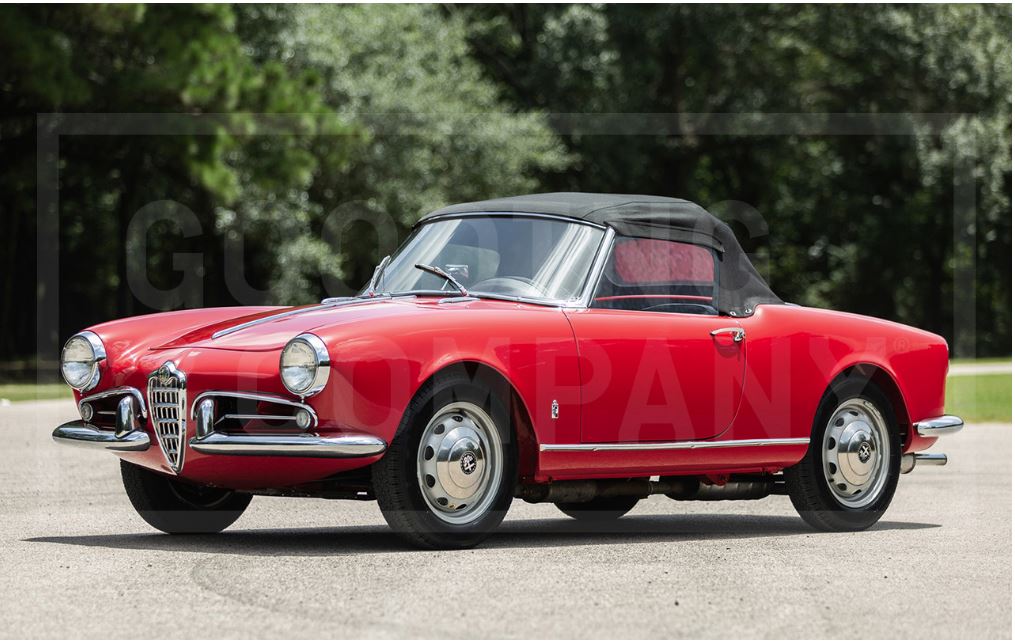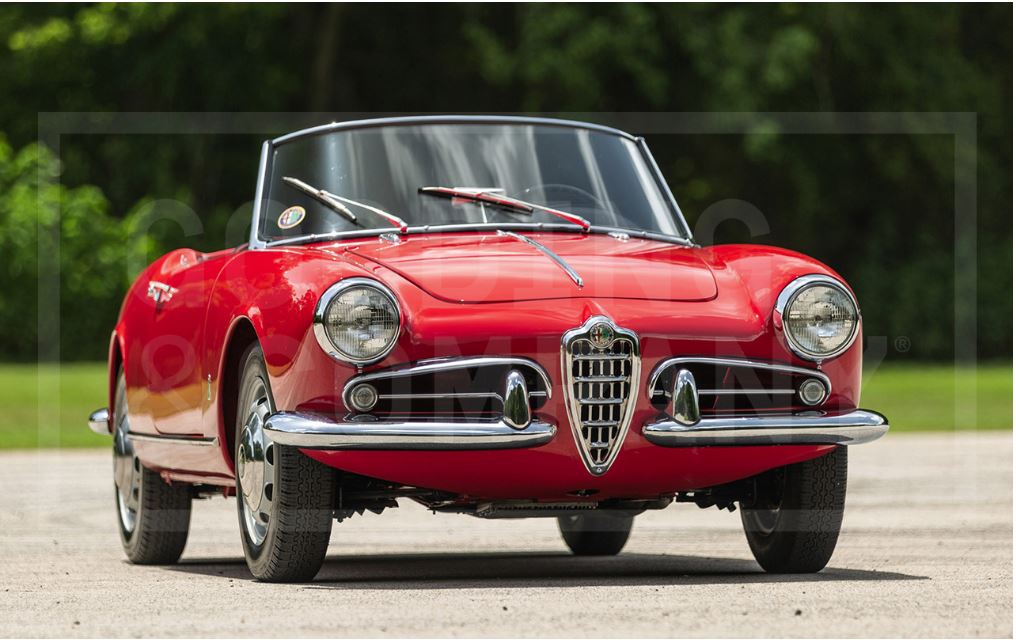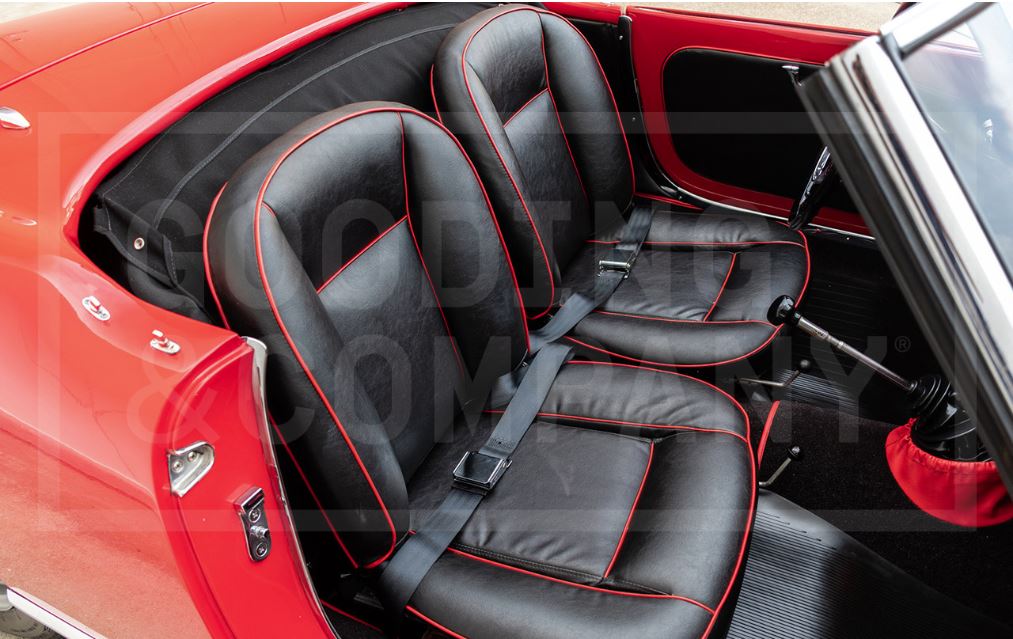 UPDATE: MAY 5, 2023 BRING-A-TRAILER WEBSITE
This 1958 Alfa Romeo Giulietta Spider Veloce is finished in red over black leather and powered by a 1,290cc twin-cam inline-four paired with a four-speed manual transmission. Equipment includes 15″ Borrani steel wheels, front disc brakes, dual Weber carburetors, a black soft top, bucket seats, a heater, and lap belts. The car was delivered new in New York City and was refurbished between 2008 to 2012 by Alfisti Motorsports of Bloomington, Illinois. It was acquired by the current owner in 2020, and service in 2022 included resealing the rear differential, changing the oil, installing a cutoff switch, and replacing the valve cover gaskets, headlight switch, and battery. This Giulietta Spider Veloce is now offered on behalf of the current owner with service and refurbishment records, an Alfa Romeo Classic Certificato di Origine, Centro Documentazione Alfa Romeo documentation, and a clean California title.
Originally Celeste Blue, the car was refinished in red during the refurbishment. Equipment includes a black soft top, chrome bumpers and trim, Lucas taillights, and Pinin Farina badges.
Painted 15″ Borrani steel wheels wear chrome hubcaps and are wrapped in 165-series Pirelli Cinturato tires. The suspension and brakes were overhauled during the refurbishment, and front disc brakes were installed in September 2020 by Burlingame Motors.
The cockpit features replacement black leather upholstery with red piping as well as a black dash pad, black door panels, and replacement carpets covered by rubber floor mats. Lap belts are fitted along with a dash-mounted rearview mirror, a heater, and a Giulietta shifter wearing a red boot. The headlight switch was replaced by Burlingame Motors in April 2022.
The Veglia instrumentation was overhauled by Palo Alto Speedometer and includes a Veloce-specific 8k-rpm tachometer, a 140-mph speedometer, and a combination gauge for fuel level, oil temperature, and coolant temperature. The five-digit odometer shows 2,400 miles, and the total mileage is unknown.
The 1,290cc twin-cam inline-four was rebuilt during the refurbishment and is fed by dual Weber carburetors with open-air filters. Service in April 2022 at Burlingame Motors included changing the oil, installing a cutoff switch, and replacing the valve cover gaskets, battery, and battery cables.
Block stamping AR1315*31917* matches the data plate, the Alfa Romeo Certificato di Origine, and Centro Documentazione correspondence.
Power is sent to the rear wheels via a four-speed manual transmission. The rear differential and axle tubes were resealed in April 2022, and additional underside photos can be seen in the gallery.
The Alfa Romeo Certificato di Origine and Centro Documentazione Alfa Romeo documentation show the factory paint color along with production and delivery dates.