May 2, 2008 Giulietta Sprint Speciale 10120-177061, engine 00120-01476. Available for 44,500 Euro's (close to $70K at date of writing) from www.marreyt-classics.com in January 2008, but now listed as sold. Intrigued by the vent windows on the car, and wanting to see the condition it took to ask this kind of money for an SS, I sent them an inquiry. They replied with a group of low-to-medium resolution pictures stating the car was restored in Belgium by a restoration shop owner for his son. The car has seen little use other than as store-front eye-candy since it was completed. Greig Smith, multiple Giulietta owner, Alfa historian and all around nice guy from South Africa assures me the vent windows were an option available on special order from the factory. The small driving lights busy up the front a bit, but in a good way in my opinion, though I doubt this car will ever be driven in the kind of weather that requires extra lighting
UPDATE: GOODMAN REED SANTA BARBARA, CA
Offered for sale is a beautiful 1961 Alfa Romeo Giulietta Sprint Speciale with its original numbers matching engine, lustrous Rosso Red paint, exceptional mechanicals and a rust-free undercarriage and body. This stunning example of the progressively designed and entirely unique SS is as exhilarating to drive as it is to look at. Completely distinctive, Bertone's aerodynamic design borrowed heavily from their BAT concepts of the early and mid 1950s. Its timelessly sleek lines and relatively small production run (1,366 Giulietta SS's were sold by Alfa Romeo) have made the Sprint Speciale a collector favorite, with values appreciating dramatically of late.
The preeminent gathering of vintage and classic car aficionados in the world, Concours week at Pebble Beach is made all the more special when you can drive between events in a head-turning car. Coupled with the fact that the drive from Santa Barbara along Highway 1 offers some of the most spectacular vistas in the world meant that we couldn't resist taking the SS up to Carmel for some spirited driving. It turned out to be an excellent decision, as the car was a joy to drive up through Big Sur, routinely passing other broken-down and overheating classics that were trying to make the same trek north. Once in Carmel, the car never ceased to get attention and was even requested for participation in the North American Mille Miglia event in October. And in a veritable sea of Ferraris, Gullwings and Jaguar XKs, perhaps the best part of having the SS for the weekend was that it was entirely unique; we didn't see a single other Sprint Speciale on the road. We did, however, see one cross the auction block at Gooding and Company on Saturday night. An identical year model that was completely unrestored, that car hammered at a whopping $190,000.00 (before premiums), blowing away Gooding's own record for an SS of $154,000 at Amelia Island earlier this year. If these current results don't indicate that classic Alfa Romeos (and especially Sprint Speciales) are on a rapid appreciation curve, then I don't know what does. Our exceptionally presentable, mechanically fantastic example will be offered at a much more accessible price, providing an excellent opportunity for the classic car enthusiast and investor.
Beautifully prepared in factory Rosso Red paint over a black leather interior with red piping, the finish exhibits astonishing depth and luster. All gaps fit as they should and the car is straight and free of rust. The paint shows only the most insignificant of blemishes, each too minor to appear in any of the pictures and none of which detract from the car's integrity and overall condition. The bright work on the car is gorgeous, complimenting the Rosso finish beautifully. The interior is equally as spectacular. The black leather seats are in excellent shape, the dash and door panels are wonderful and the carpets and headliner are excellent as well - the interior was clearly refurbished by an upholsterer who knew what he was doing, following the correct patterns with premium materials. The trunk is excellent condition, free of rust, housing a flawless spare tire and covered by a correct rubber mat. I am happy to go into more detail and specifics on the car's condition with any interested buyer over the phone or in person, but rest assured that the car presents beautifully.
Having personally just put 200+ miles on the car along Highway 1 without any issues to report, I can confidently relay that the car's mechanicals are superb. Always firing right up when cold and maintaining a consistent idle, the 1300 engine provides ample power and has excellent compression throughout each cylinder. The car pulls strongly and smoothly through each gear without grinding or hesitation and it handles beautifully, providing a visceral yet comfortable driving experience, whether winding though the canyons or on the open highway. As the pictures show, the car's undercarriage is free of rust or any sloppy patchwork. Any Alfa enthusiast knows that they have a terrible reputation for corrosion, but this car is dry and correct. You'll not be let down by this wonderful example, one that certainly deserves a mention in the annals of Italian sports car history. Please bid accordingly.
We want this car to go to a great home, so please feel free to email me or give us a call at (805) 886-1823 or (805) 708-2404 if you have any additional questions. We recently had the car sold and hassled with the buyer for three weeks before it became clear he didn't have the necessary funds to buy the car, so please ensure that you have the available funds and/or approval before bidding on the car.
Thanks for your interest. GOODMAN REED MOTORCARS
While I have a California dealer license, I'm not your typical dealer. I've always had an appreciation for classic cars and have always bought and sold them to create a kind of very small revolving personal collection, which, up until this posting, has contained the Alfa Romeo you're currently looking at. I try to give accurate descriptions of the cars I'm selling, but I'm not an expert and I encourage and am happy to help facilitate personal or professional inspections. But please do so before bidding, as the alternative harms my ability to make sales with other interested parties who have done their proper due diligence before bidding.
For U.S. buyers a 10% non-refundable deposit is required within 3 days of the auction's end, the balance to be paid within 7 days of the auction's end. Foreign buyers must pay in full within 7 business days of auction's end. Buyer is responsible for shipping, however I'd be more than happy to help with recommendations and arrangements. The car is listed locally and I reserve the right to end the auction at any time should it sell prior to auction's end. You can visit us online at GOODMANREED.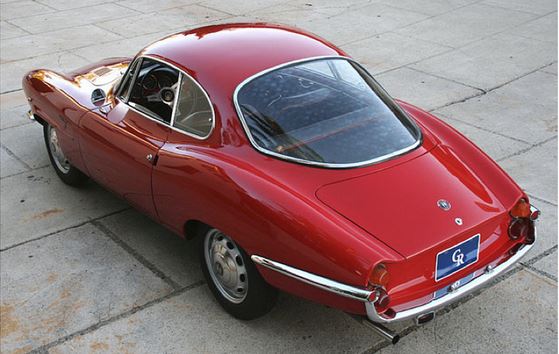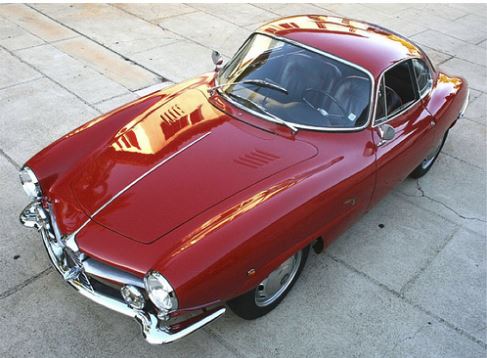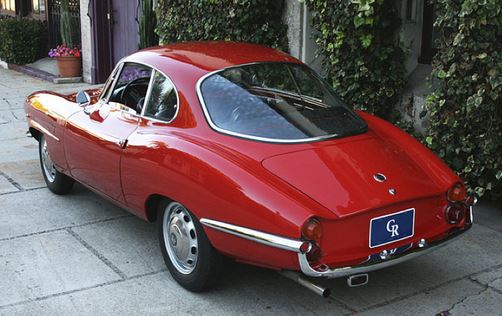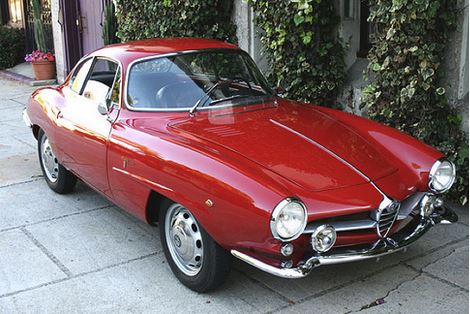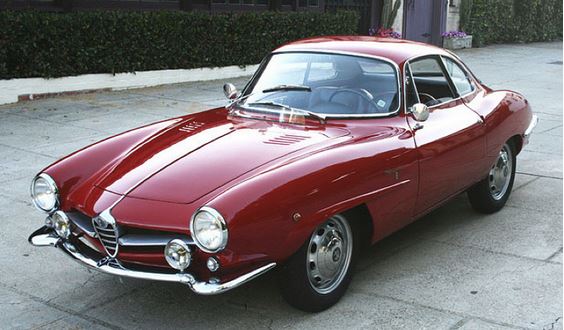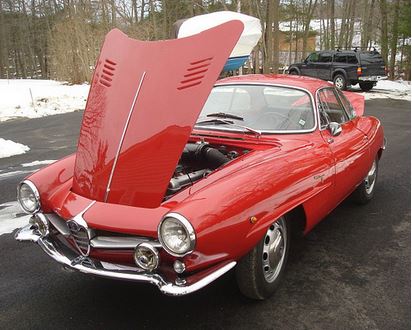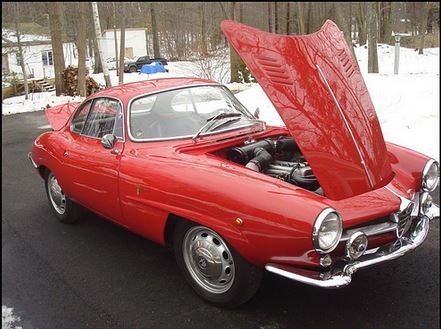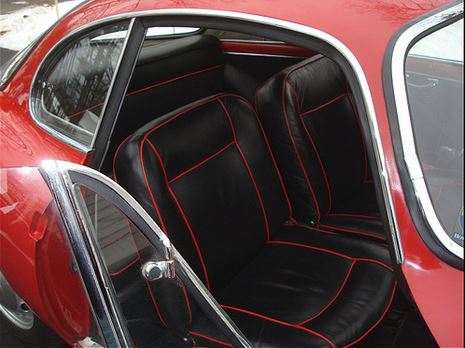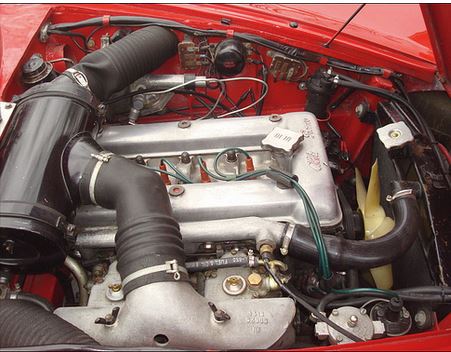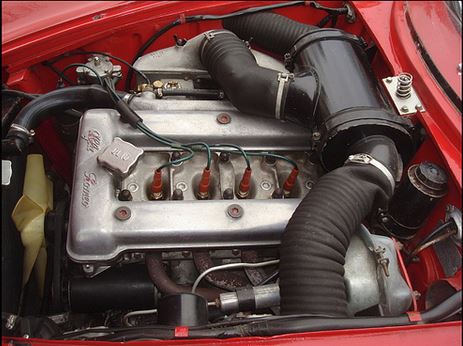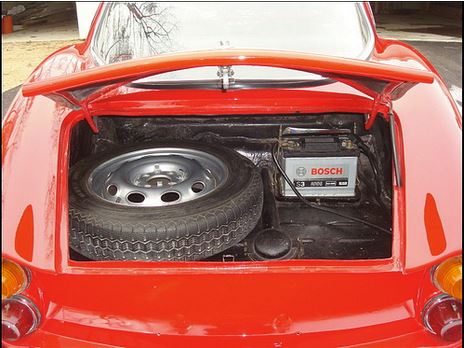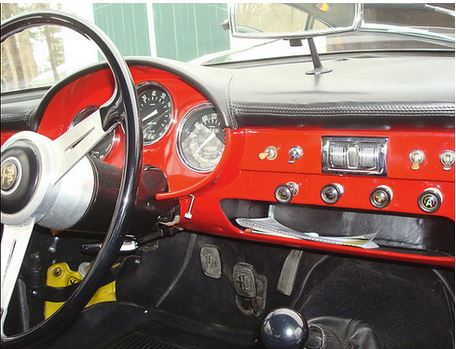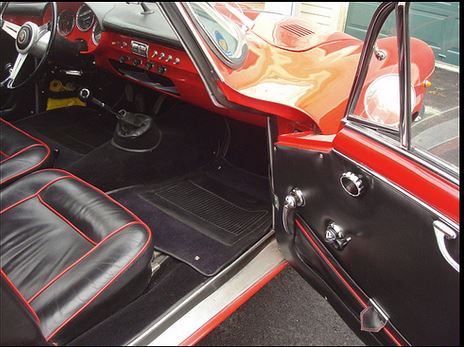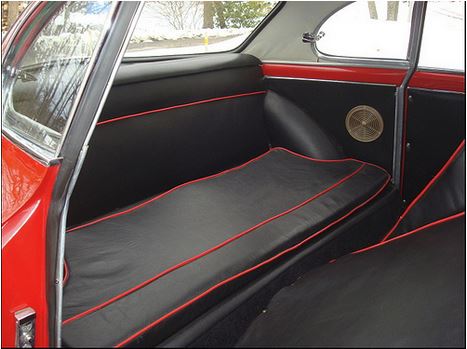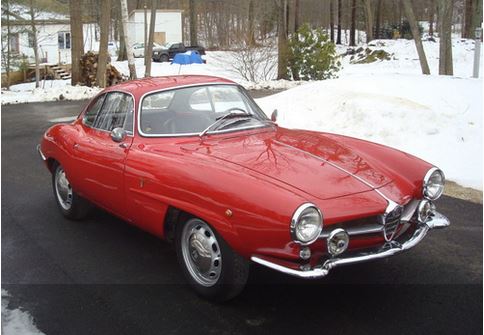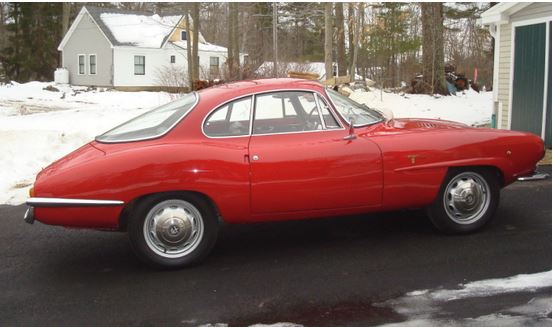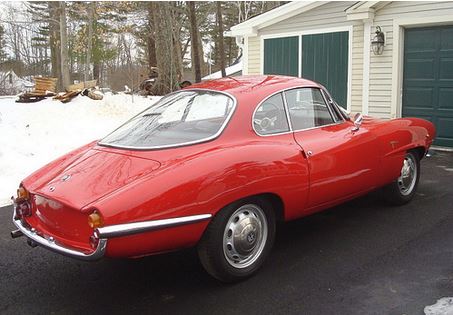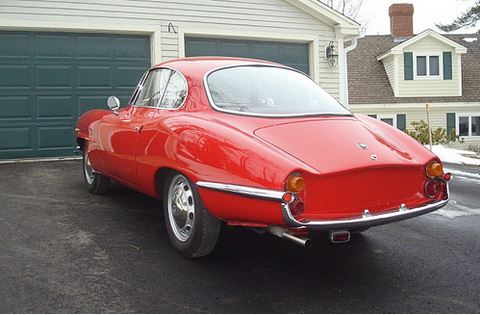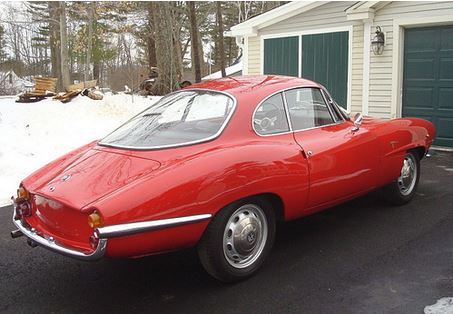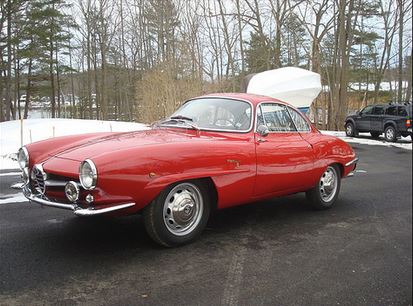 UPDATE: CLASSIS CARS IN NY, BEDFORD HILLS, NY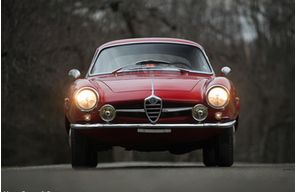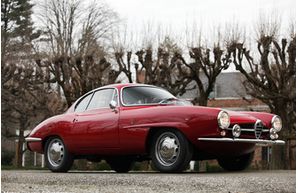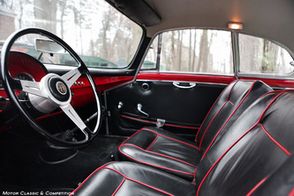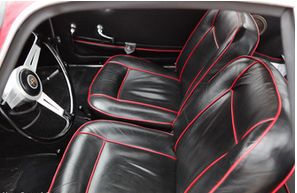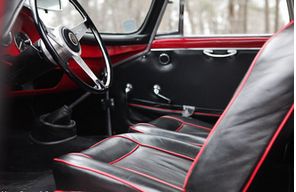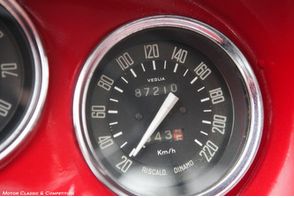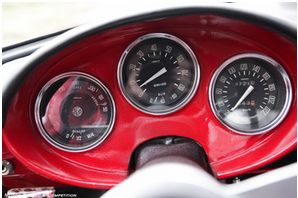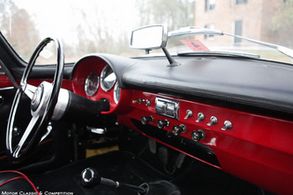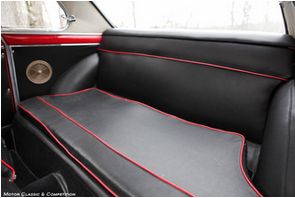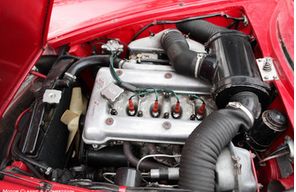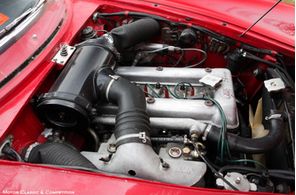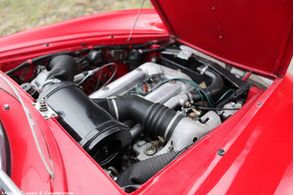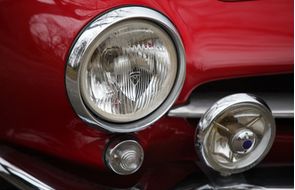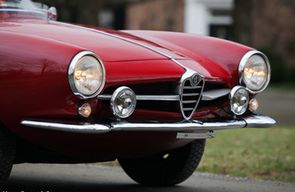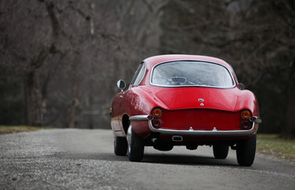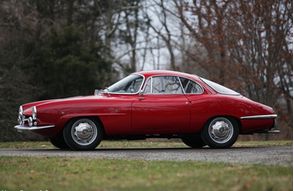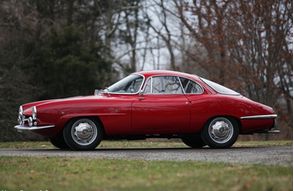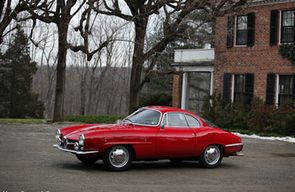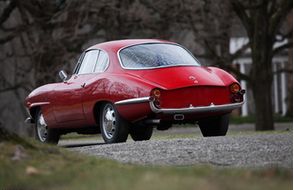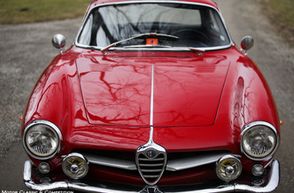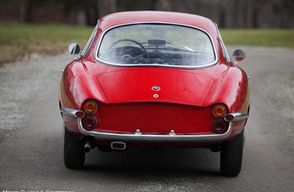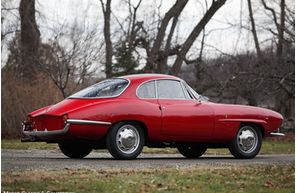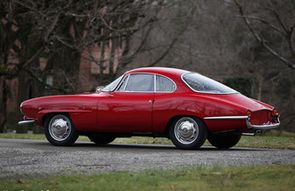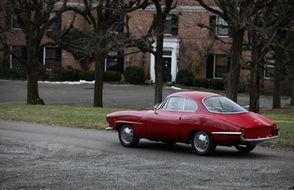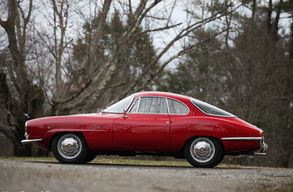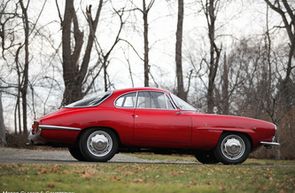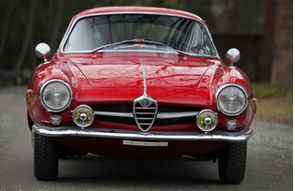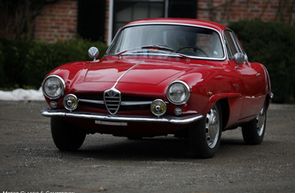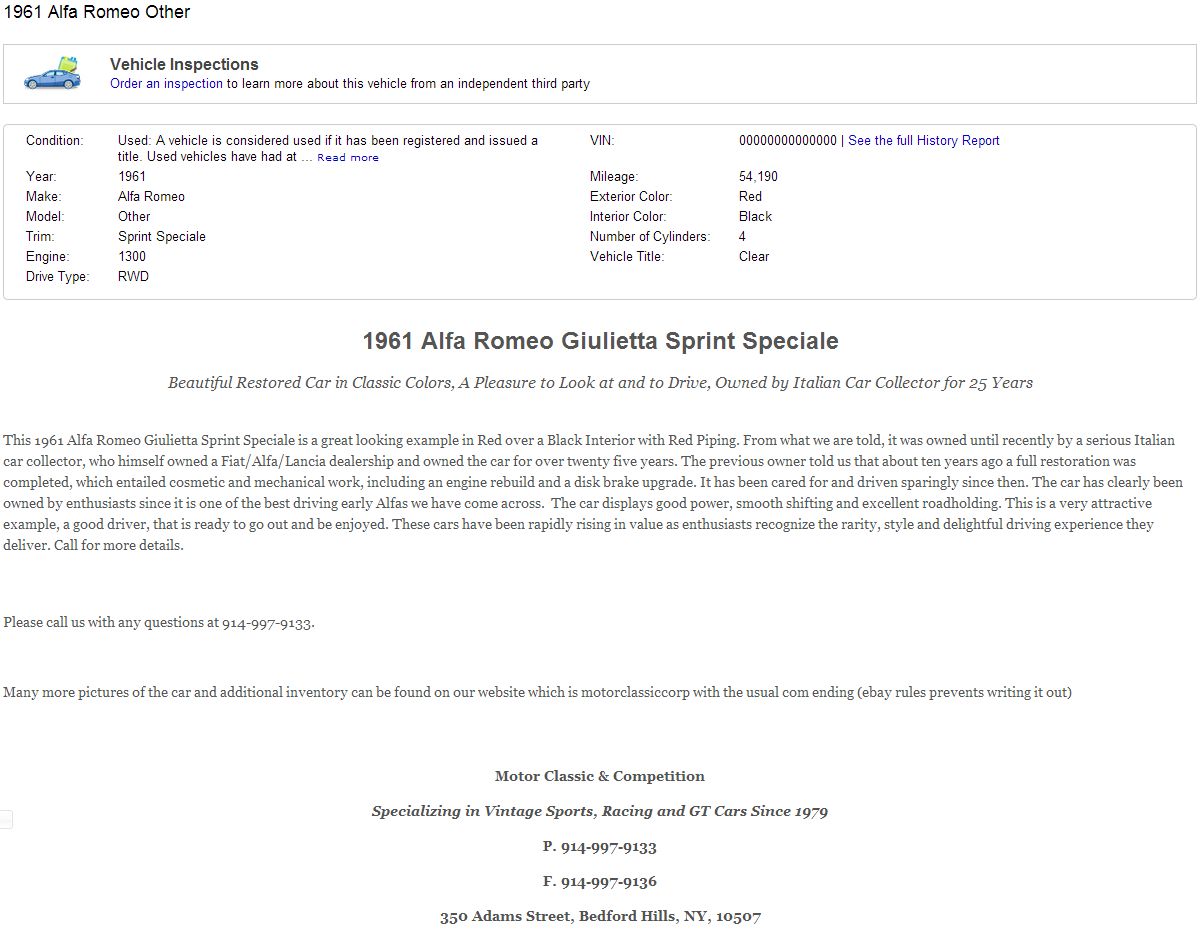 UPDATE: AUGUST 2018 BringATrailer.com (as copied from)
This 1961 Alfa Romeo Giulietta Sprint Speciale was delivered new in Turin, Italy and received a refurbishment in Belgium before being imported to the US in 2008. Now finished in Alfa Red over a black interior, the car is said to be one of a handful built with front vent windows. Approximately 600 miles have been added by the seller since he imported it from the US to Canada in 2014. Sprint Speciales came fitted with Veloce-spec running gear from the factory, and the 1290cc twin-cam four in this example was reportedly rebuilt over 10 years ago. Power is delivered to the rear wheels by a 5-speed manual gearbox, and work performed over the past four years included service to the Girling 4-wheel drum brake system, changing the fluids, and the installation of a new idler arm. This Giulietta SS is now being offered with records from recent service and a clear Alberta title in the seller's name.
1,366 Giulietta Sprint Speciales would be constructed between 1960 and 1963, when the larger displacement Giulia replacement was released. Carrozzeria Bertone was responsible for the design, which was influenced by their Berlinetta Aerodinamica Tecnica prototypes of the 1950s. This example was reportedly completed in November 1961 and originally finished in Bluette.
This Giulietta Sprint Speciale features a set of rarely seen pivoting vent windows. An option also seen on Briggs Cunningham's special ordered SS, chassis #AR10120.00533. Close-ups of the brightwork, panel fit, and shut lines have been provided in the gallery below.
The plexiglass wind deflector in front of the windscreen is a factory item and shows its age with visible crazing. A set of bumper-mounted Marchal driving lamps come fitted. A few cosmetic issues are present in the current Alfa Red finish, including some bubbling around the top of the doors, imperfections around the nose, and a few scratches from the windshield wipers.
The interior is finished with black upholstery and carpet, with contrasting red piping on the door panels, rear shelf, and leather-trimmed front seats. An ashtray and chrome knobs fill out the painted dash face. Instrumentation is provided by a trio of Veglia gauges, and 88k kilometers (~55k miles) are shown on the 5-digit odometer.
The 1290cc DOHC inline-four would have been delivered in Veloce-spec when new and is backed by a 5-speed manual gearbox. Induction is through a pair of Weber DCOE carburetors with a factory aluminum airbox and F.I.S.P.A air cleaner. Prior to being imported to the US, the engine is said to have been rebuilt with a set of domed pistons, and a recent compression test performed by the seller revealed between 200 and 205 psi across all four cylinders. Few miles have been added within the past two years, though oil and coolant changes were performed in early 2018.
When the previous US owner purchased the car it was configured with disc brakes from a later model. A correct Girling 3-shoe drum setup has since been sourced and the brake system was returned to factory specifications. A replacement idler arm has also been installed for the steering system. Additional photos of the undercarriage have been provided in the gallery below.