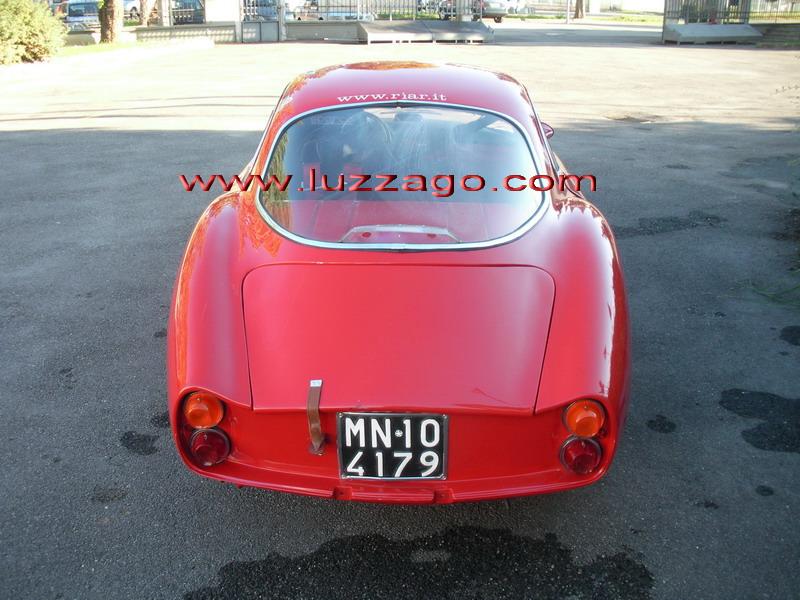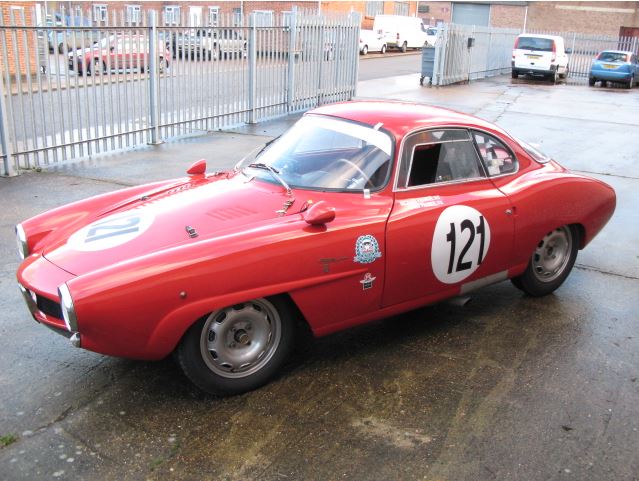 PREVIOUS OWNERS: N. D. NOBILE; LUZZAGO AUTO -BRESCIA
HISTORY: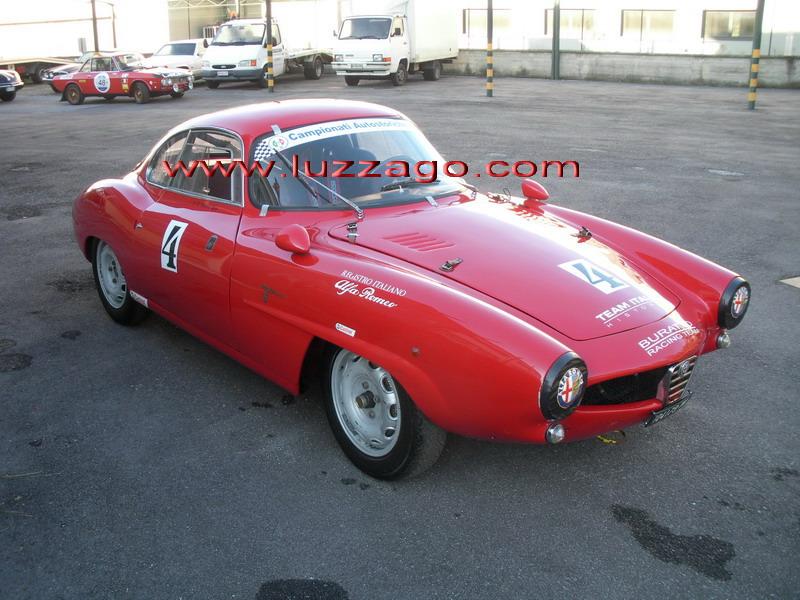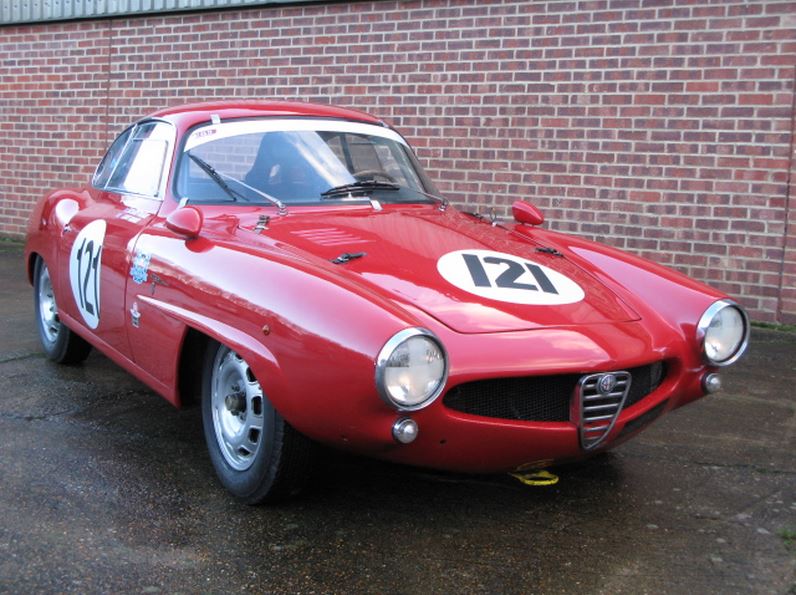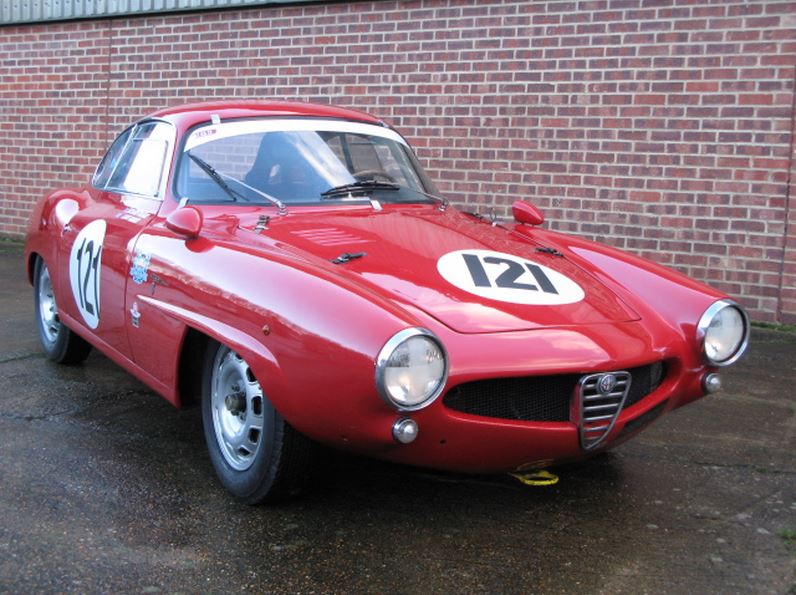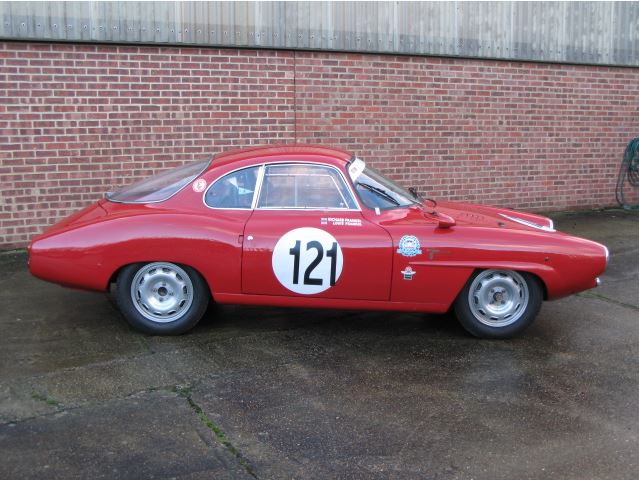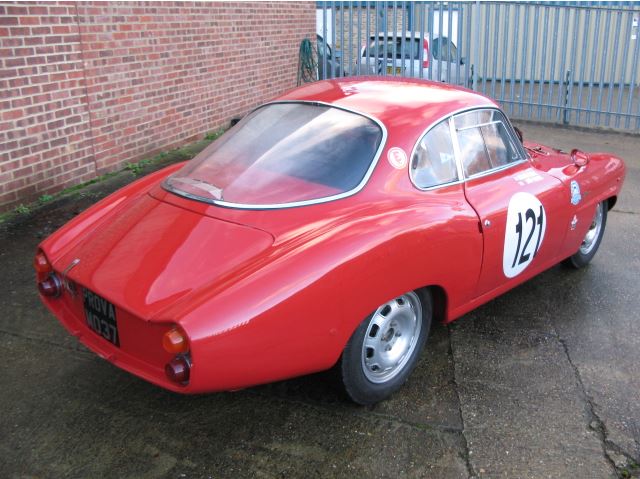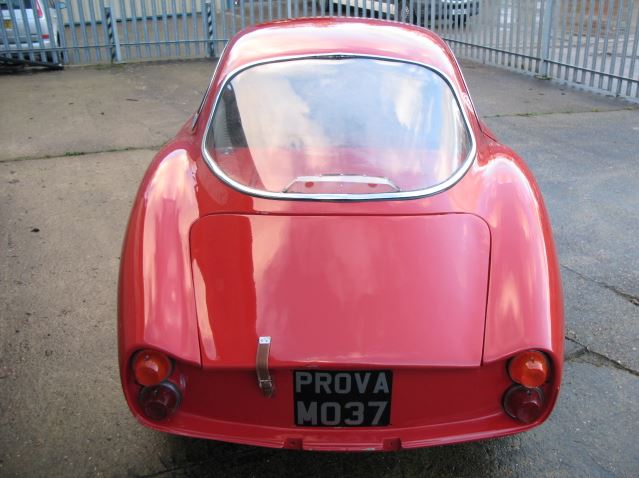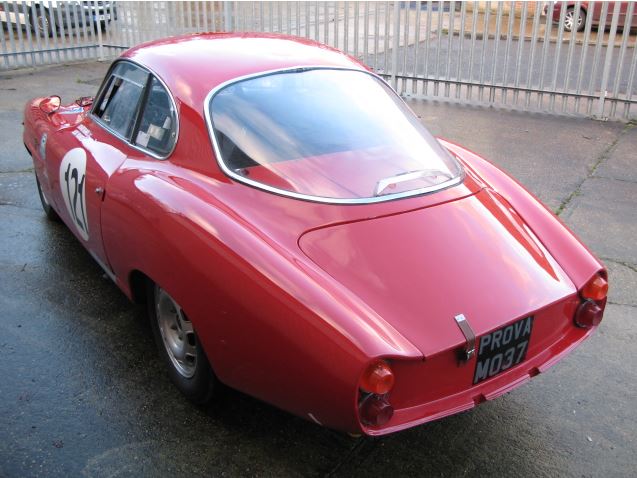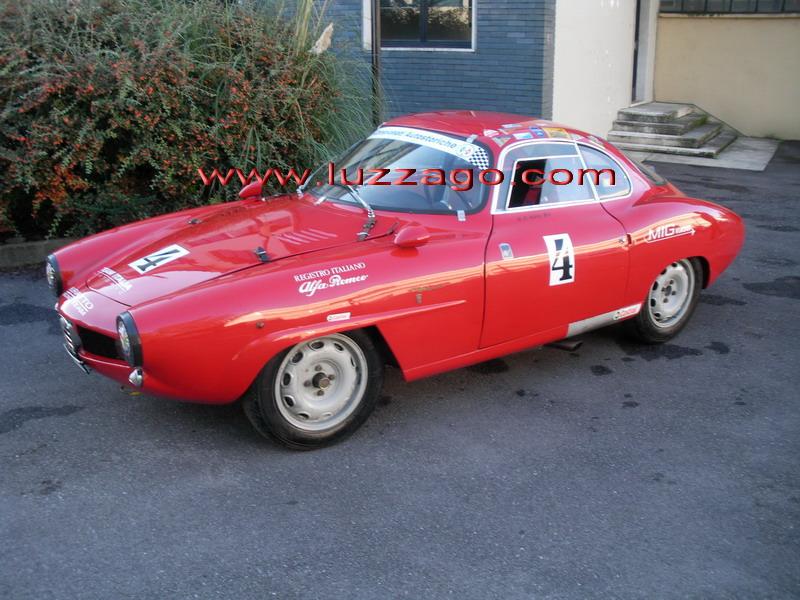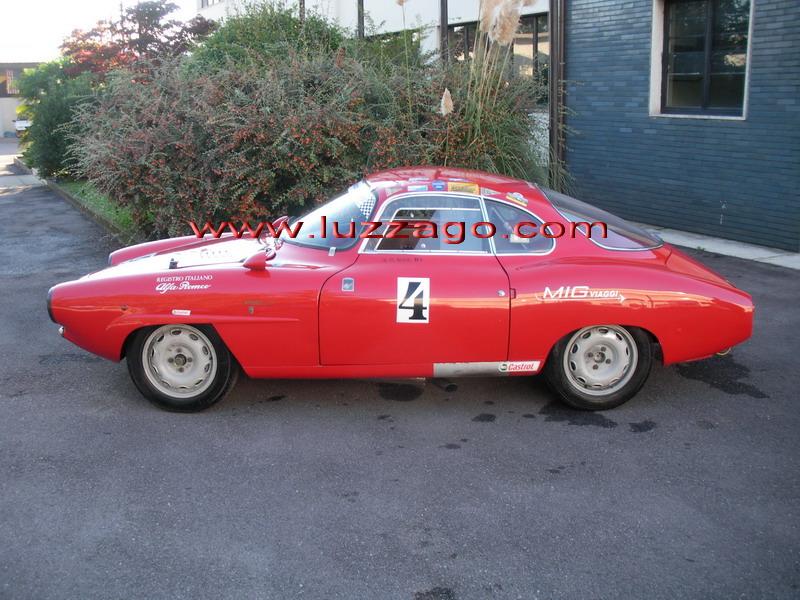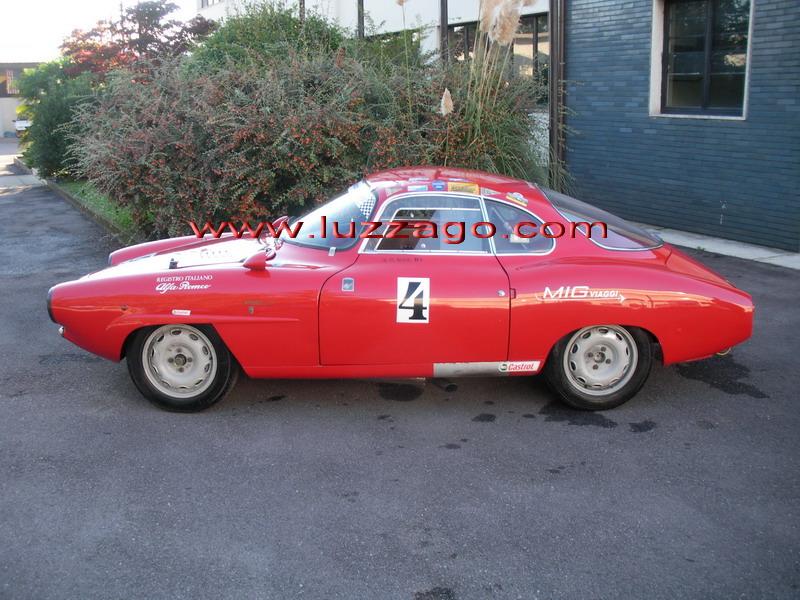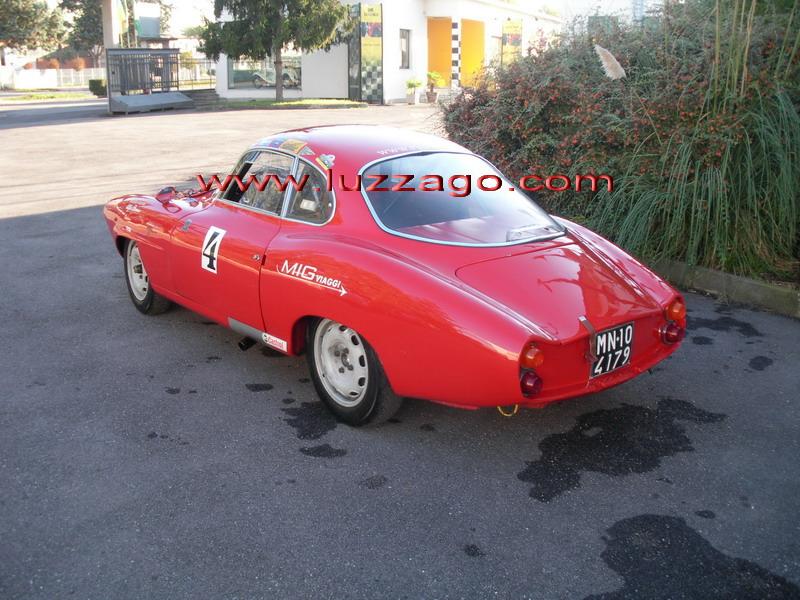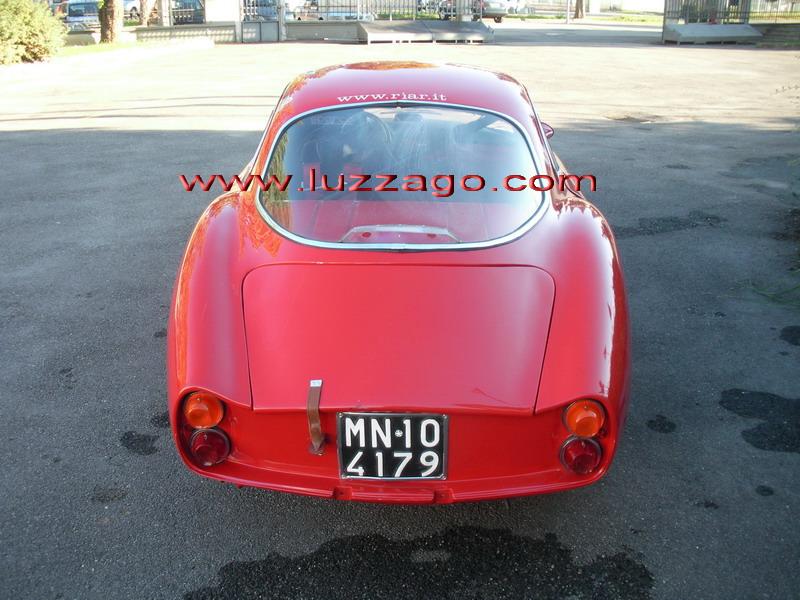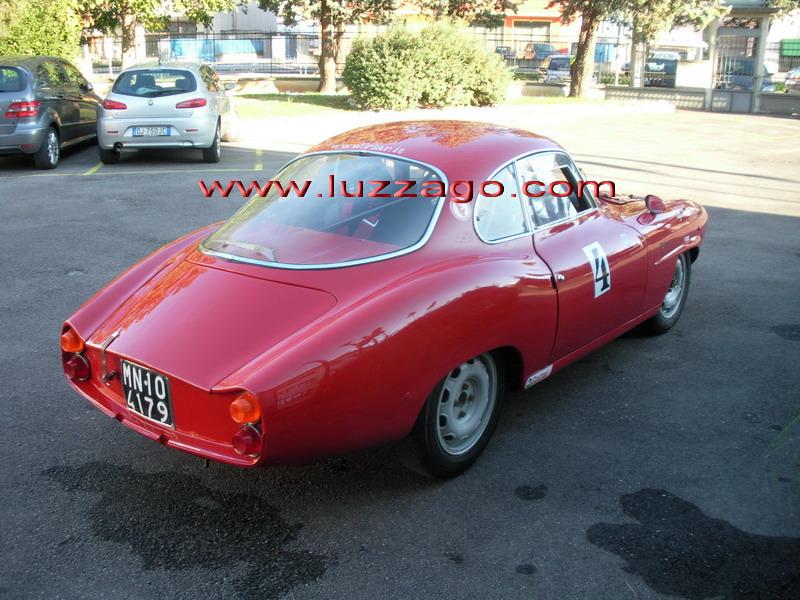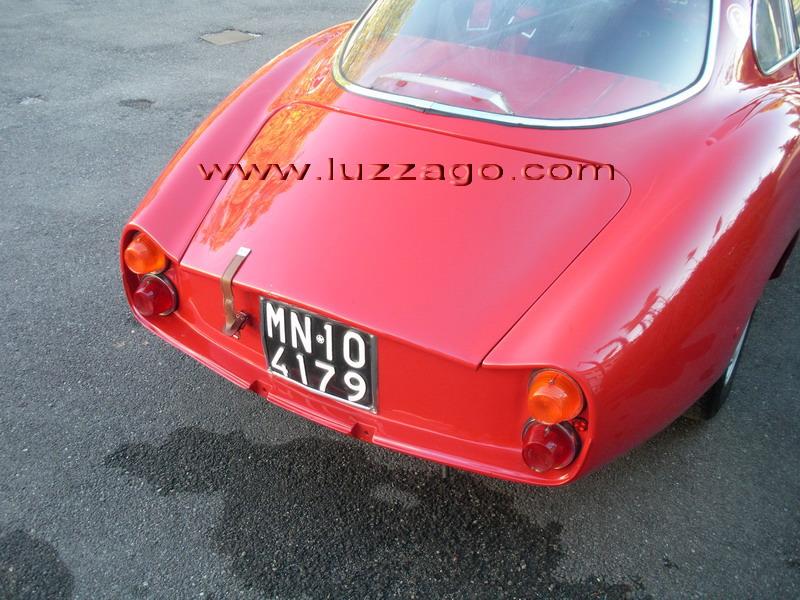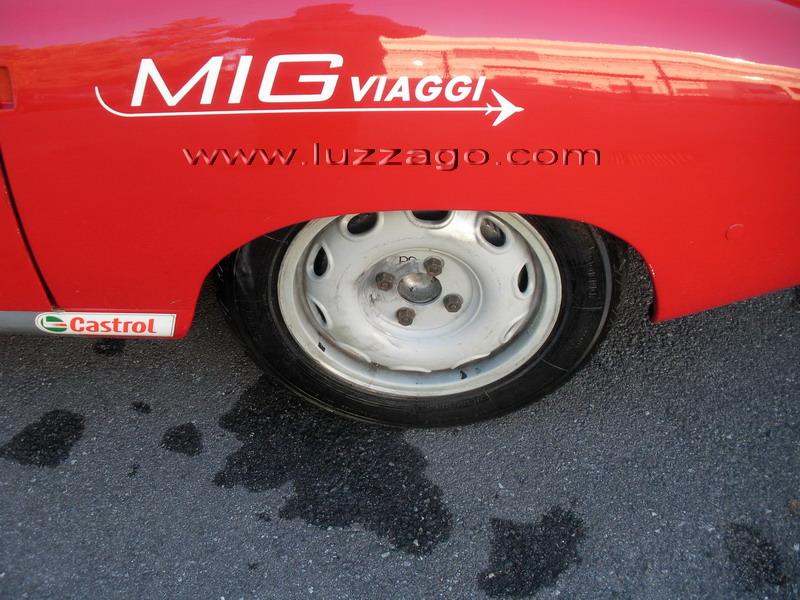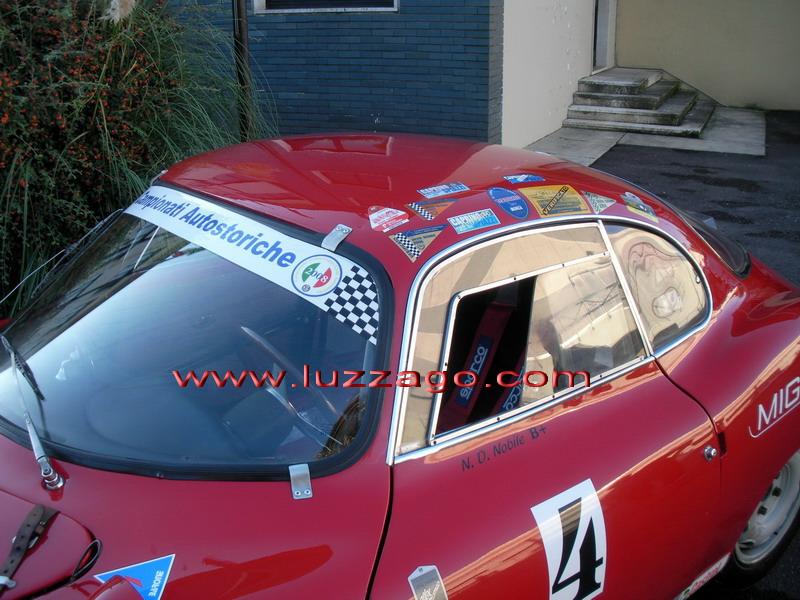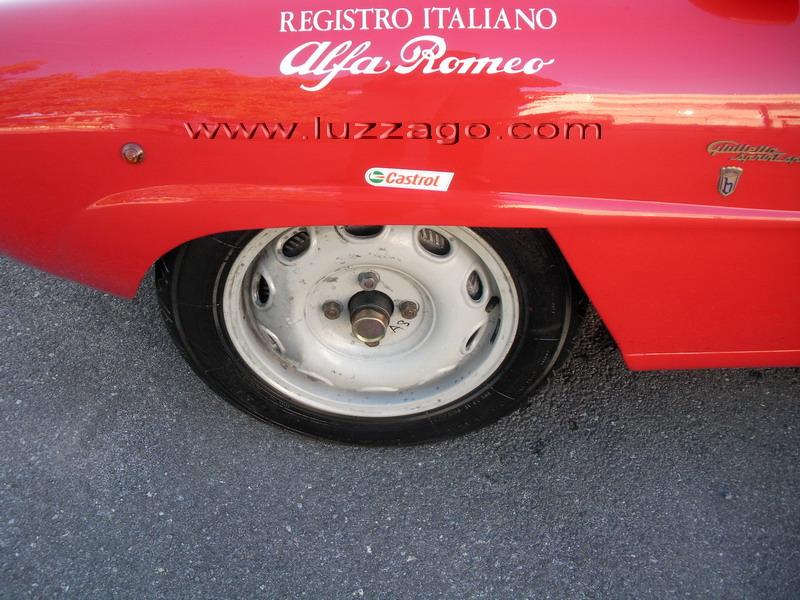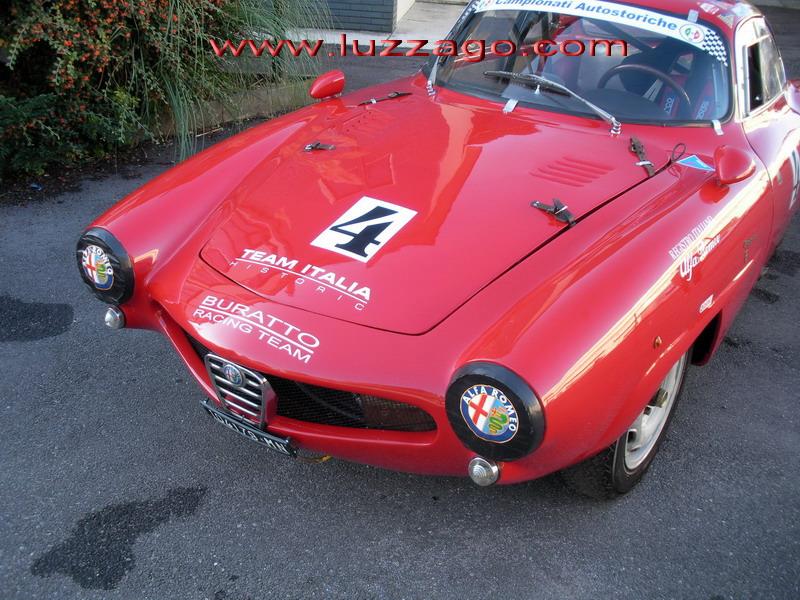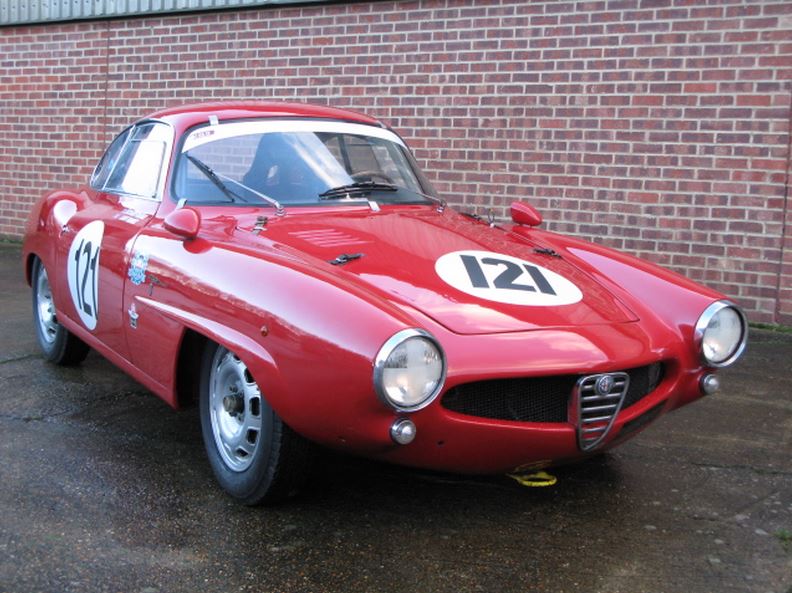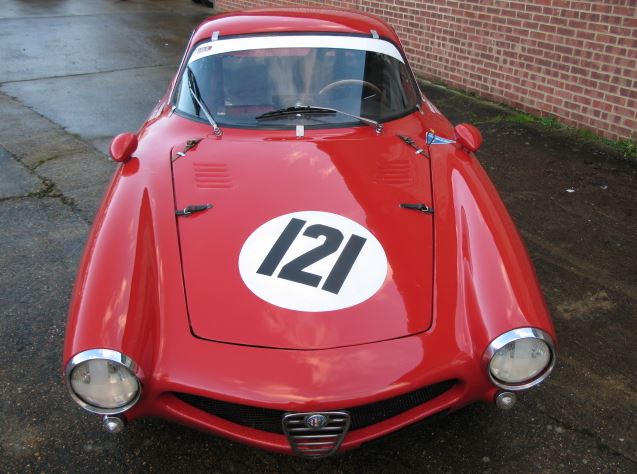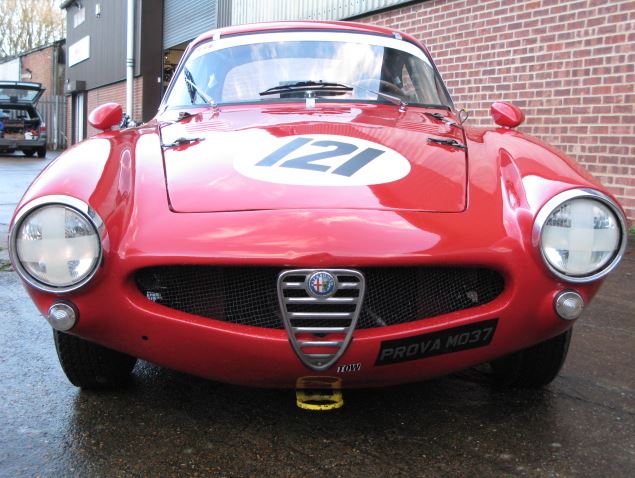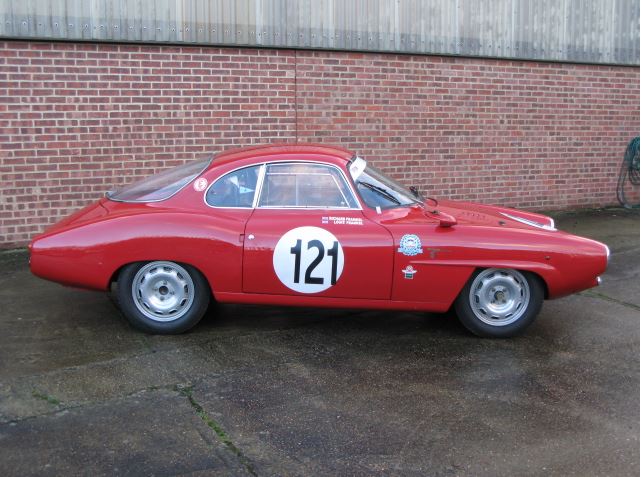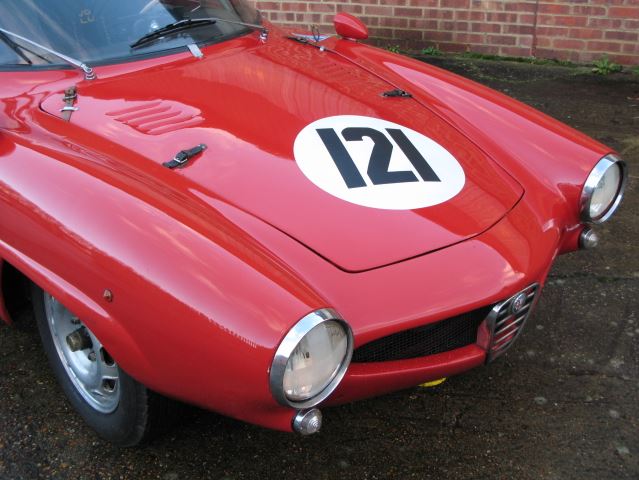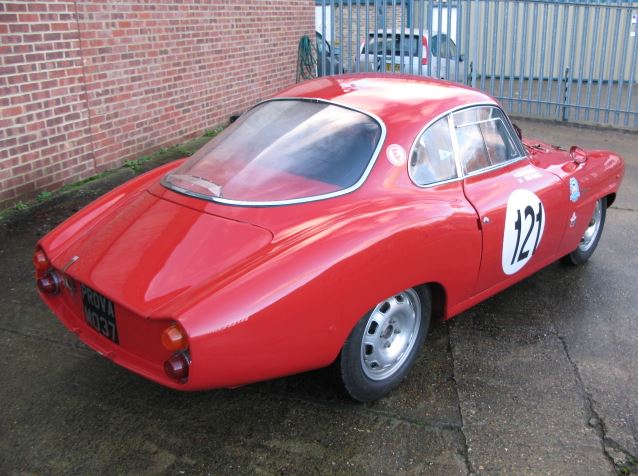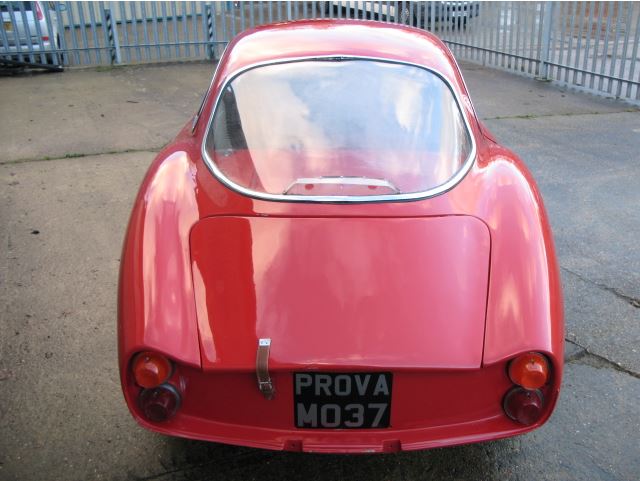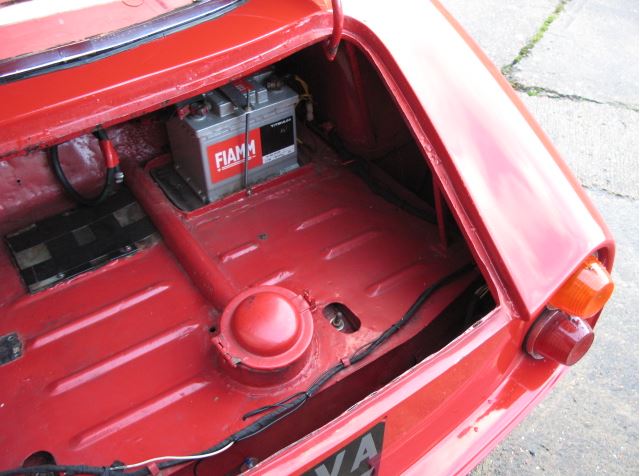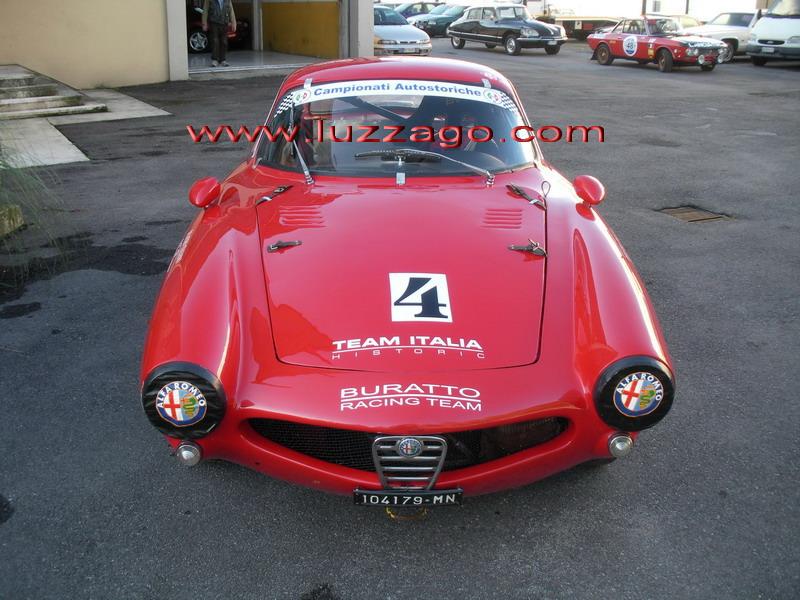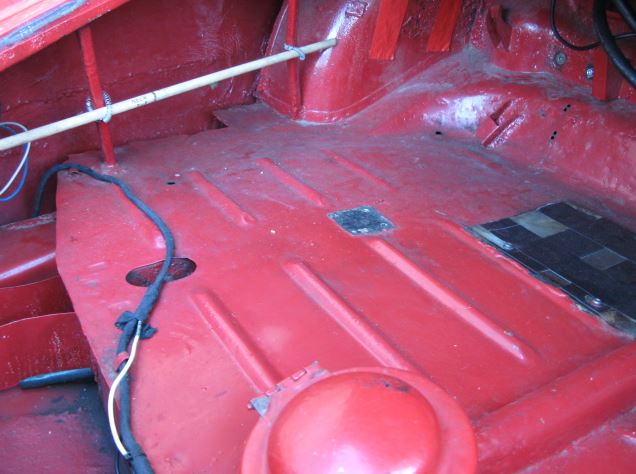 RM SOUTHBYS"s website for the 2018 Autcion in London England
1959 Alfa Romeo Giulietta Sprint Speciale by Bertone
Offered without reserve RM | Sotheby's - LONDON 2018
Chassis No. AR10120 00215
Documents: Cancelled Italian LibrettoDocuments: Cancelled Italian Libretto
Complete with FIA and CSAI Historic Technical Passports
Extensively campaigned across Europe, with documented race history
Alfa Romeo's stunning Giulietta Sprint Speciale descended from Carrozzeria Bertone's brilliant Bertone Aerodynamica Technica (BAT) design studies of the mid-1950s. With its extremely low drag coefficient of 0.29, it was aimed at competition, and a limited number were produced to meet FIA homologation rules.
Utilising lightweight construction that had been built on the chassis of the popular Giulietta Spider, it came with a domed roofline and gracefully peaked fenders. The Giulietta's sturdy 1,300-cc, all-alloy, four-cylinder engine was fitted with a pair of Weber side-draught carburettors, and it produced a healthy 116 hp. This could push the slippery two-seater to almost 125 mph, considerably faster than its Giulietta Sprint coupé and spider siblings. The unique plastic air deflector mounted ahead of the windscreen, something more commonly seen on competition Ferraris of the era, added to the car's racy flavour. It is estimated that no more than 1,366 Sprint Speciales were produced between 1957 and 1962, in both Giulietta and larger-engined Giulia form. A prototype of the Giulietta SS won the Best of Show honours at the 2017 Concorso d'Eleganza Villa d'Este in 2017, speaking to its timeless beauty.
Beginning its life as a standard coupé delivered new to Italy, this Sprint Speciale's history is known from 1967, when it was owned by Franco Scaroni. Bruno Zani purchased the car in 1970 and retained ownership for the following 31 years. Loris Modena purchased the car and kept it for four years, selling to Domenico Nobile in 2005. During the early 2000s, the car was converted to competition specification. Following conversion, the Sprint Speciale was awarded both FIA and Commissione Sportiva Automobilistica Italiana (CSAI) technical passports. This car has participated in a large number of events, at many historic circuits, including Vallelunga, Misano, Varano and Monza and was owned by British historic racer Anthony Godin. Its extensive history in vintage racing is chronicled in its CSAI Passport. Furthermore, its FIA Historic Technical Passport (valid until 2025) has been released in the UK by the MSA.
As would be expected following extensive racing, improvements and changes were made to this Sprint Speciale, including the use of an original factory replacement block, with all-original components that include a double oil sump, Weber carburettors, four exhaust manifolds and an original SS/SZ engine head.
While it has been converted for racing use, the car comes with its original Italian libretto, cancelled for export, and can be registered again for road use should its next owner desire to do so. The aerodynamic Sprint Speciale can punch above its weight on the track and represents a fine steed for both experienced racers or those early in their vintage racing careers.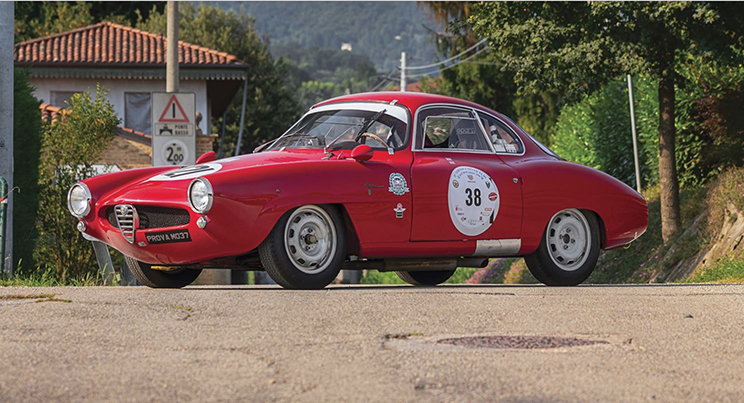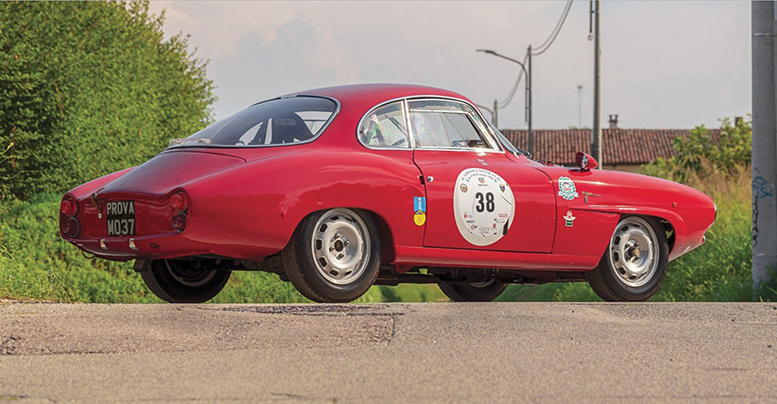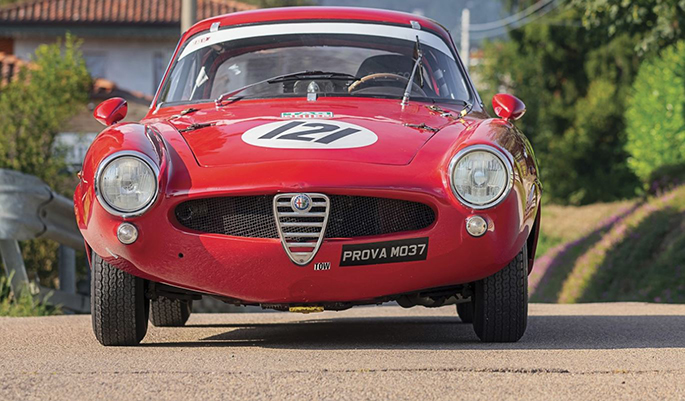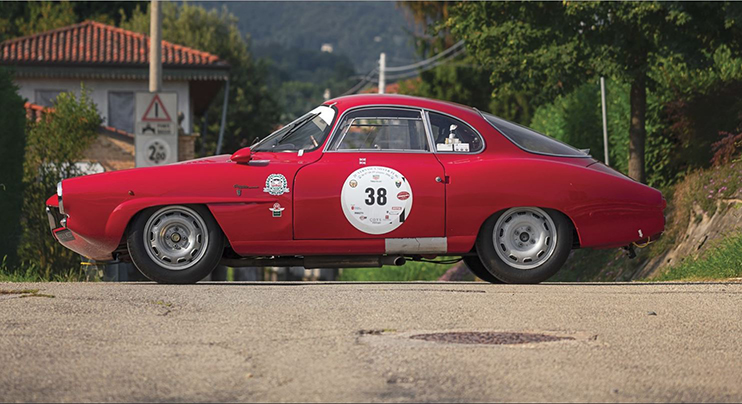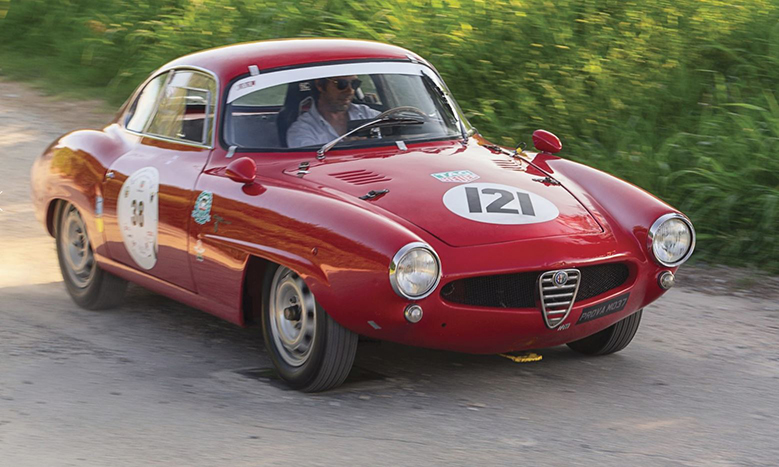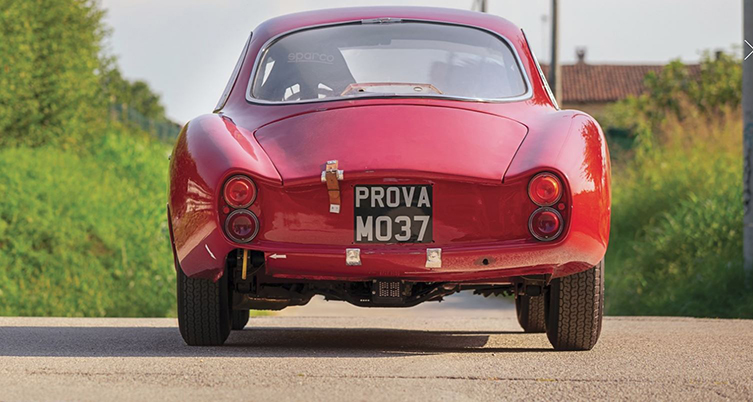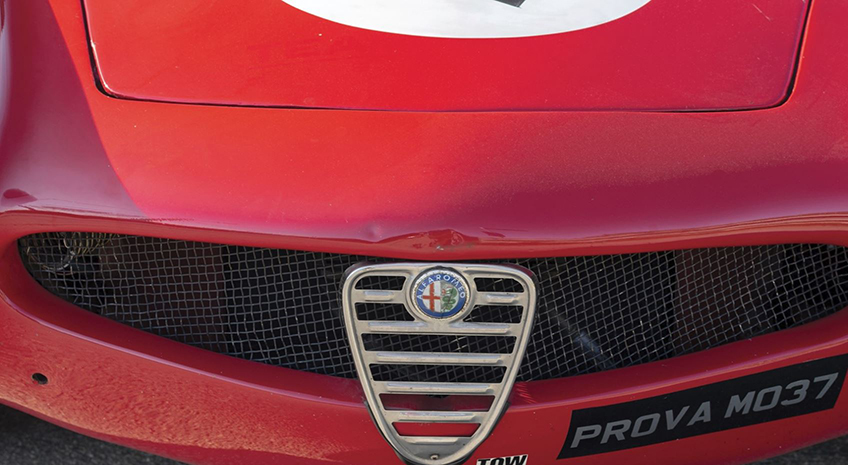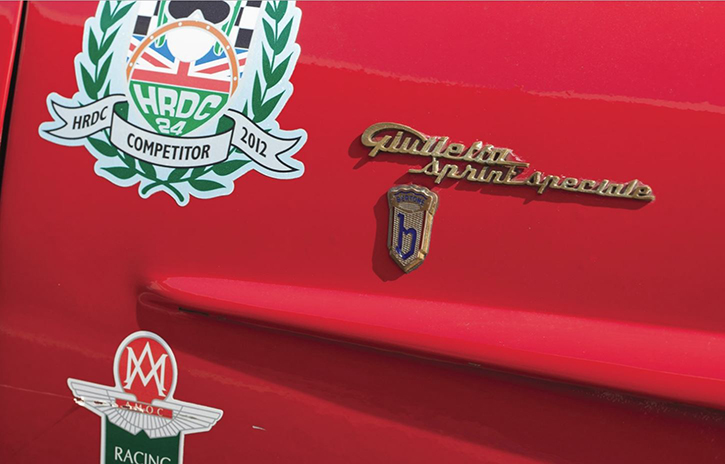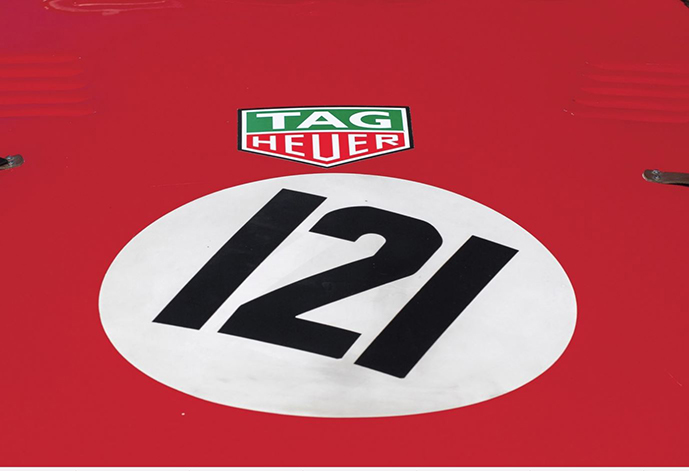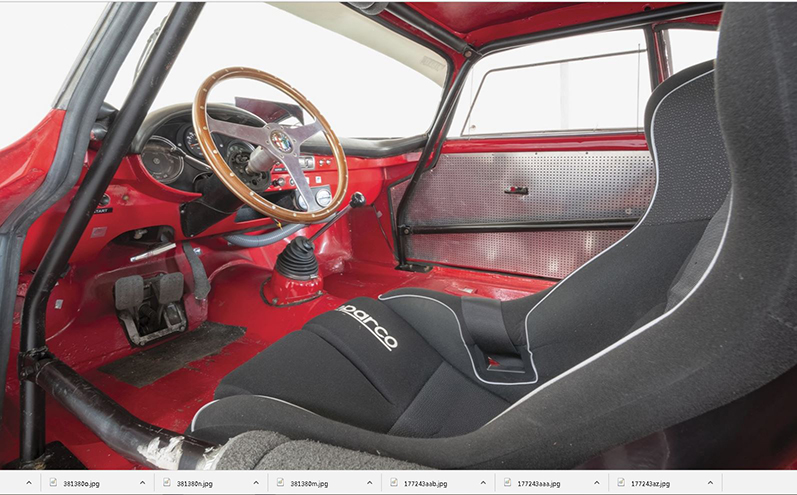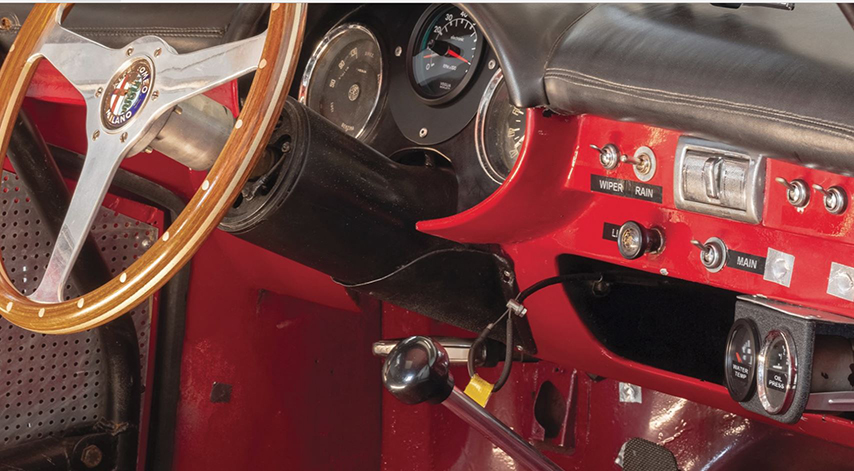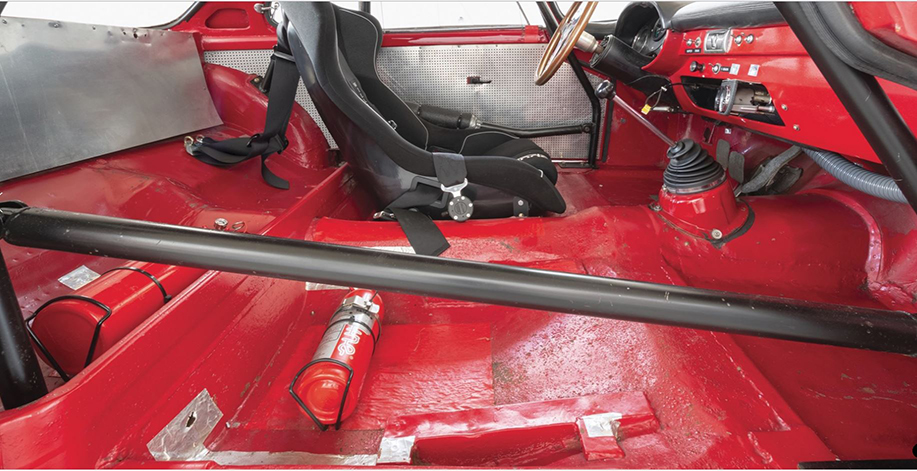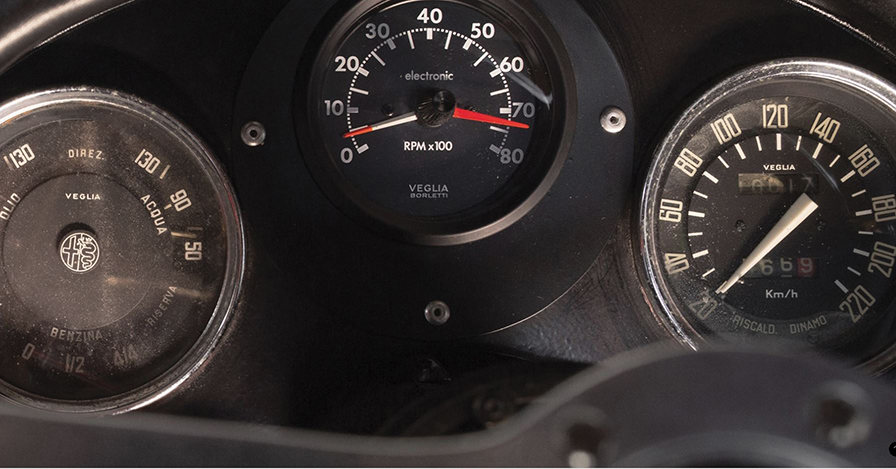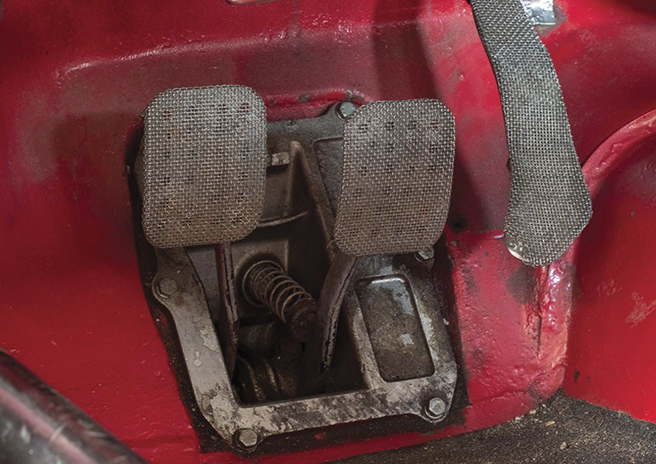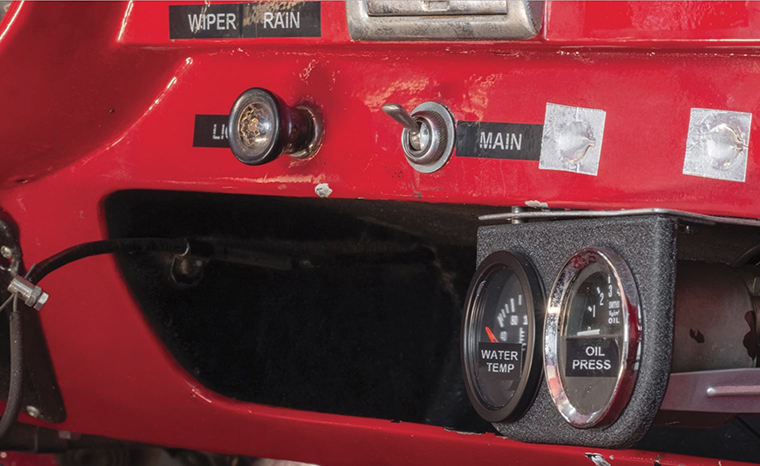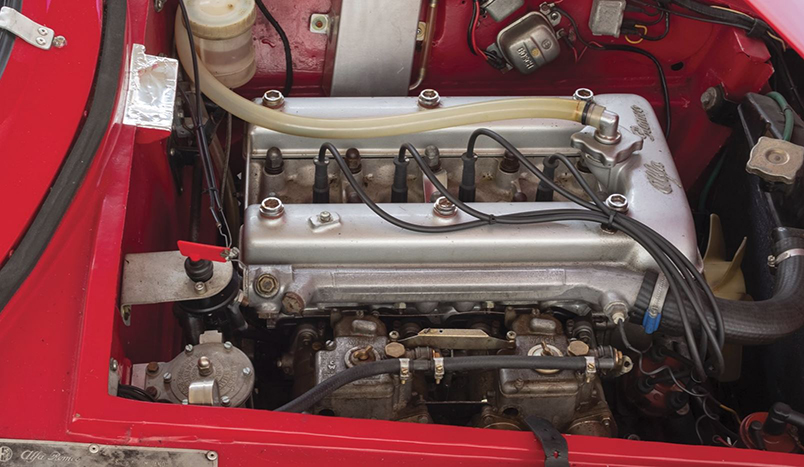 UPDATED AUGUST 2019 MACHINES WITH A PURPOSE WEBSITE:
Description
"La Meccanica Delle Emozioni"
1960 Alfa Romeo Sprint Speciale Competition car
Valid FIA HTP, Road Registred
Ideal entrant for Tour Auto, 100 Ore di Modena, Goodwood etc.
This charming 1,300cc Giulietta Sprint Speciale by Bertone was converted to historic race car specification in Italy and granted FIA papers (period E / Class HGTS4) in 2005. Brought to the UK in 2011, the car was part of a large collection and campaigned by a prominent historic racer being maintained to a high standard by his inhouse mechanic.
It has recently been issued with new a new FIA HTP valid until 2025. The car is in good condition, the integrity of the body is good, especially underneath, and the engine is in great running order with plenty of power, no smoke or noises. Running on twin Weber carburetors and fitted with an oil cooler; it has its correct 5 speed gearbox, and is fitted with alloy wheels rather than steel and rare, upgraded 3 shoe front brakes bring the car to a halt.
A well prepared and maintained car, it is supplied with Italian ASI papers and old Italian registration documents that date back to 1967. There are just a handful of these cars now running in historic competitions throughout Europe as their values have more than doubled in the last five years.
A ready to race car, eligible for a whole host of leading historic events, this is an opportunity not to be missed.