PREVIOUS OWNERS: 
4/15/2012...car failed to sell above reserve price at $15,099 USD on Ebay in Paris, France
ALFA ROMEO GIULIETTA SPRINT SPECIALE 1960,
This is a RARE FIND! Can say it is a Castle Find! Not a Barn Find. Project to restore, NOTE that we have set a reserve that will require serious and knowledgable buyers.
PLEASE SERIOUS INQUIRIES ONLY! I will answer any questions via email and will make myself available by phone if the request seems serious, we anticipate a lot of activity and interest for this car.
Short History: has been in storage walled in a abandon European Castle Basement for more then 30 years.
The car has been vandalized and stripped of many parts from people accessing the car by a hidden tunnel, luckily it they could only bring bits and pieces and the car remains rolling chassis and a worthy and promising restoration project. it was bought by a good friend of mine in Europe and remains at his house, since he recently picked it up!
Condition Body: Was initially red and painted the current orange color. Underbody and floors remains very solid and nice, while the engine compartment and trunk is solid as well with minimal sign of surface rust.
The front end was damaged, which appears to be before the car was put in storage. Some lower rocker panel rust repair was done with some bondo and the rear quarter passenger side as a dent. Outside tail lights, front lights, trunk lid and chromes are missing, except for the alloy hood, the front driver side bumper section and the rear bumper that were painted in black.
Interior: 2 Seats, passenger door panel, dash, sun visors and headliner remains, while the driver door panel, rear seats, gauges, some switches and handles and lower dash panel missing. All windows are missing, except for the 2 door windows that remains.
Engine: From the head engine up parts were stolen and are missing, while everything below the block section and transmission seems to be remaining and original for this car.
We have found freshly restored and re-chromed bumpers and various parts that we can offer SEPARATELY to the buyer of this car and can be packed in the car for shipping to any destination in the world!
Please review the pictures, since what you see is what you will get!
The car is SOLD AS IS WITH NO WARRANTY OF ANY KIND.
The Buyer is responsible for SHIPPING COST and CUSTOMS FEES, while we would gladly assist the BUYER with logistics and paperwork needed to export to final destination.
GOOD LUCK BIDDING!
---
On Mar-24-12 at 11:45:29 PDT, seller added the following information:

I initially wrote that the rear seats were missing while they are included with this car.

The engine is known to be matching number with the car VIN#.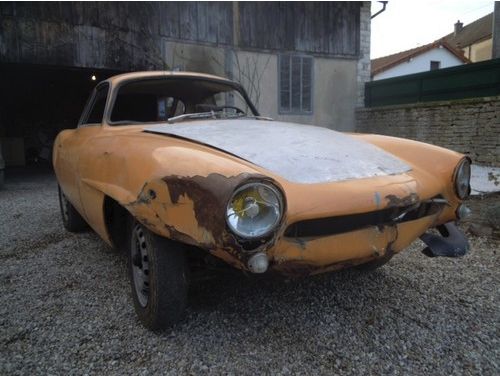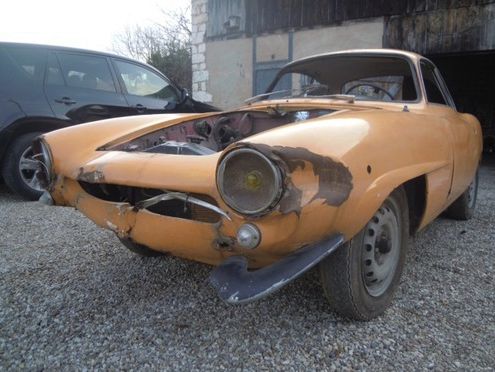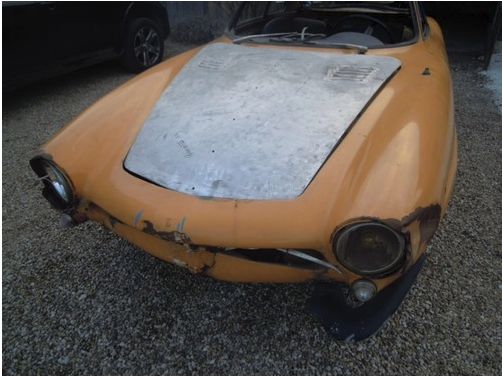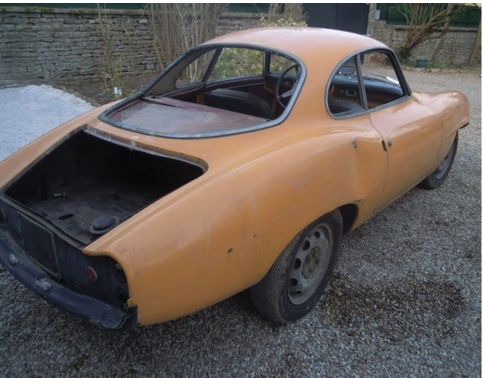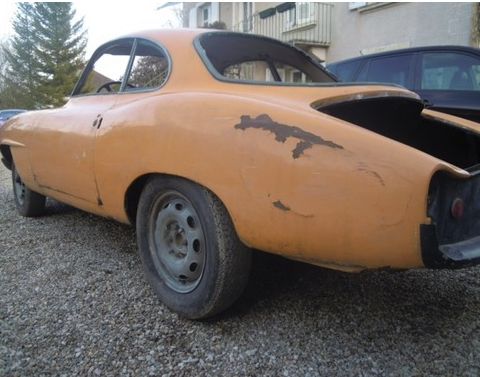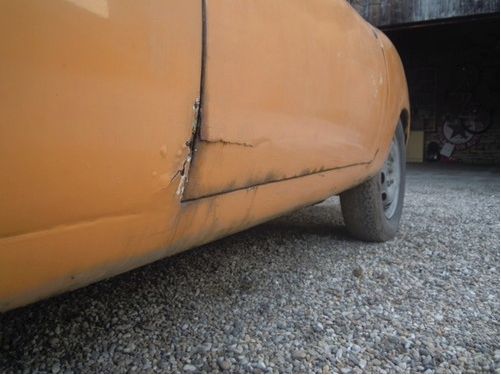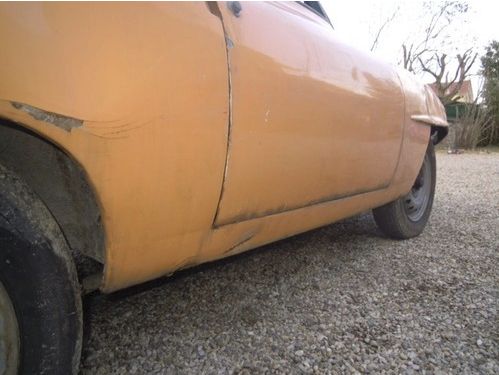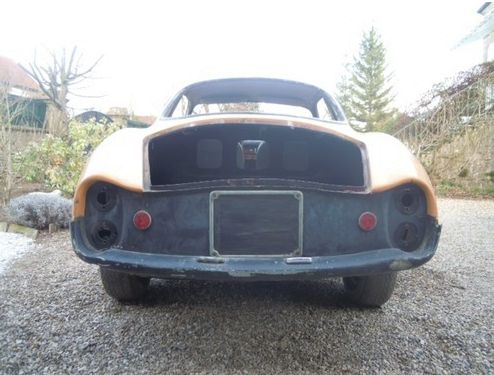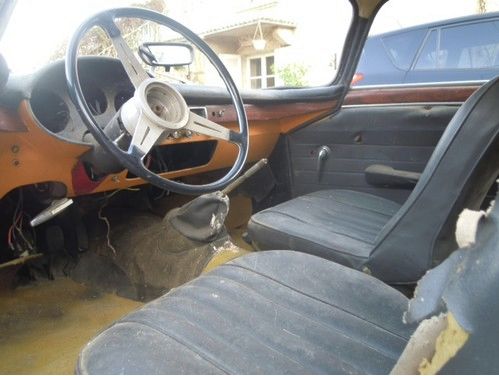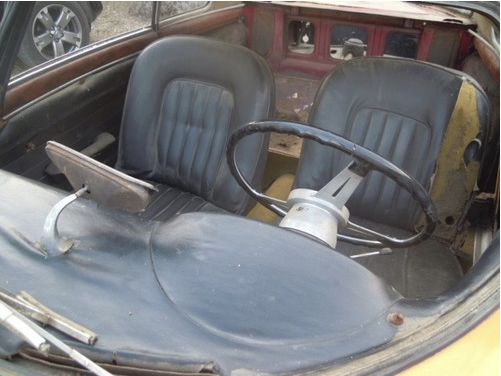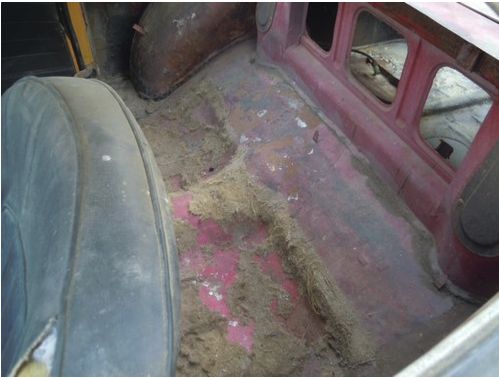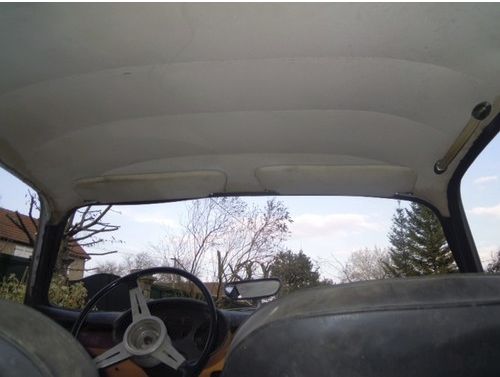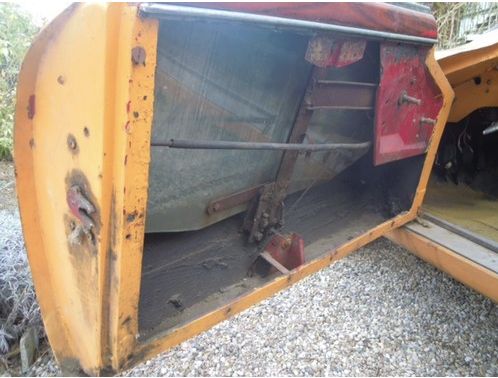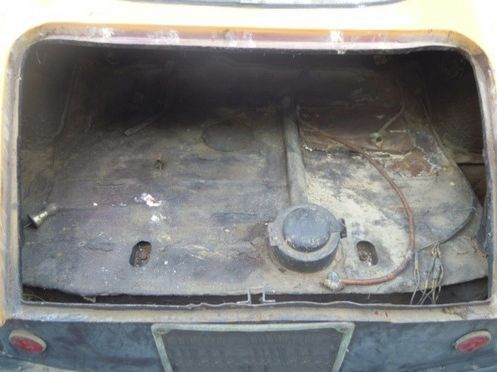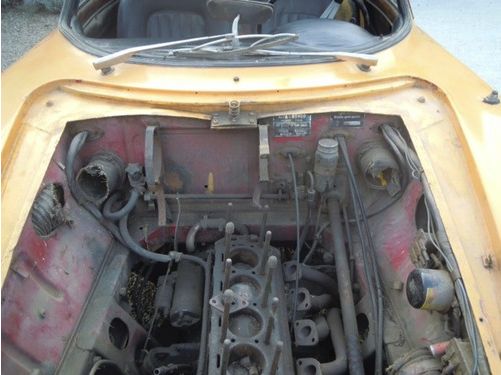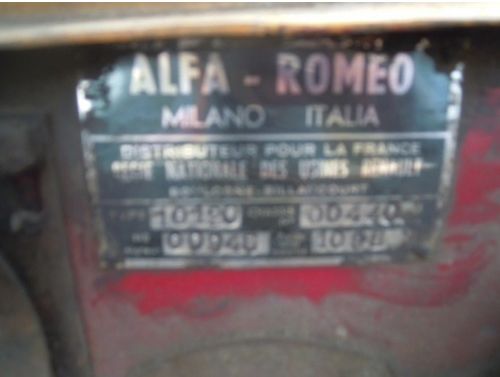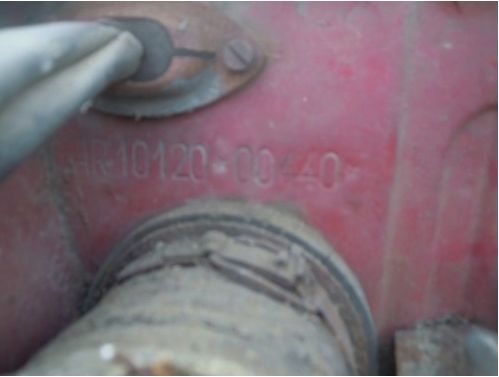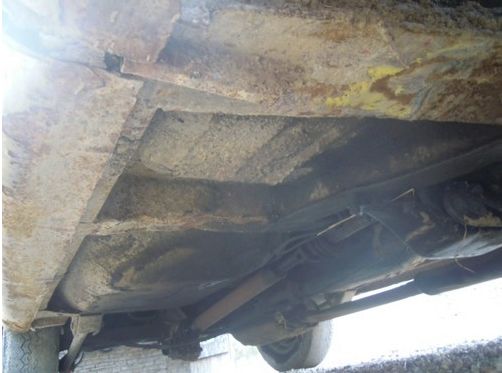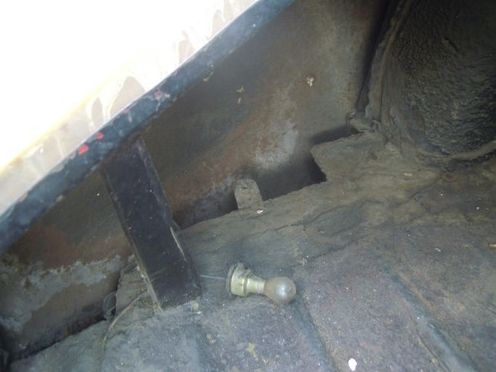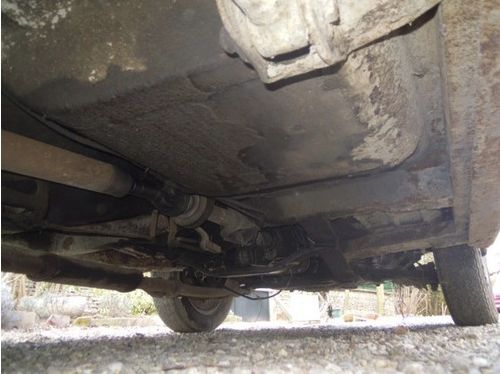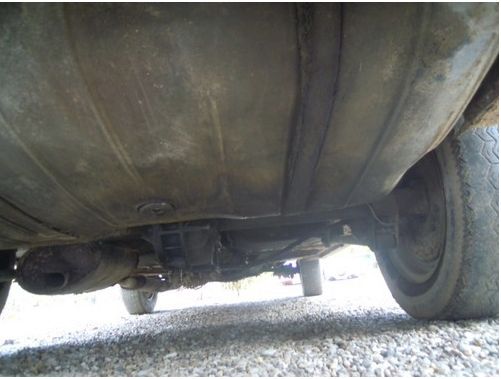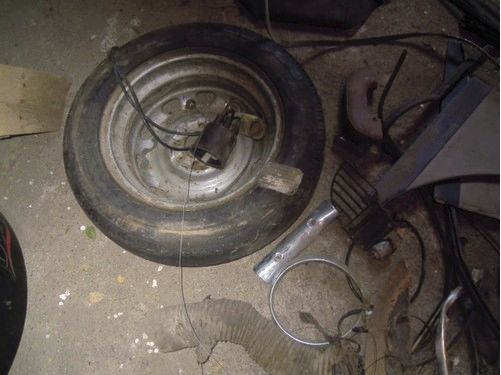 7/3/2014 A link from Hemmings Motor News took me to Kastner and Partners Garage in Los Angeles for this SS. Here is what the listing shows and the photographs to go with it: Description: The Giulietta Sprint (Coupe) was introduced at the Turin Motor Show in 1954. Designed by Franco Scaglione for Bertone, it was a compact sports coupe fitted with a twin cam 1,300cc engine fed by dual sidedraught Weber carburettors. A year later, a convertible version (the Spider) was launched, built by Pininfarina. A Veloce version offered even greater power through the use of different carburettors and camshaft profiles. They were a tremendous success, offering terrific performance with handling to match. Then, in 1957, the Giulietta Sprint Speciale was debuted. Also styled by Bertone, this had an incredibly low drag body with a drag coefficient of just 0.28, a figure not equaled by any manufacturer for over twenty years. They were all fitted with the Veloce engine and were a true racing car, designed to compete with the very successful Porsche 356. This particular car was delivered new to France and has just undergone a stunning full, rotisserie restoration by the multiple award winning, California based, Custom Classics. Still retaining its original, numbers matching engine, it is flawless in every detail, with a full leather interior and new chrome. Only 1,366 Giulietta Sprint Speciales were built and with many lost to accidents and corrosion, this is a fabulous opportunity to acquire one of the finest post-war Italian sports cars. Price: $158,500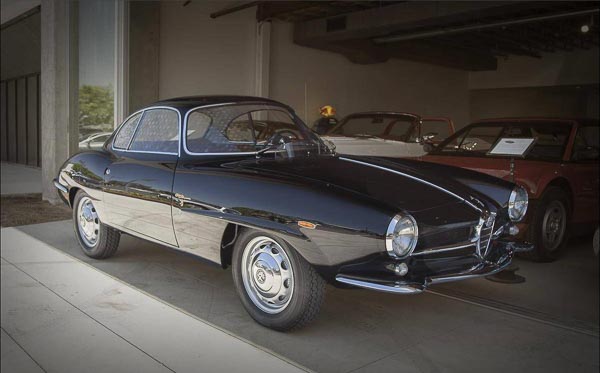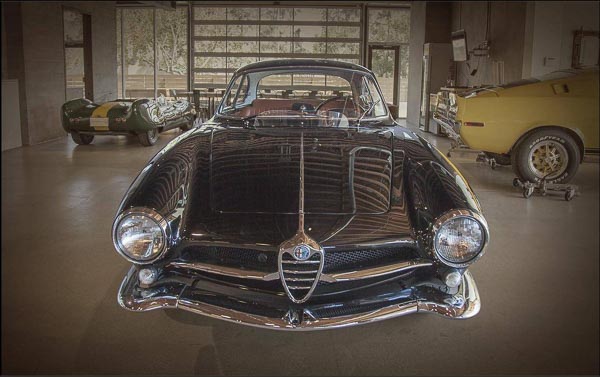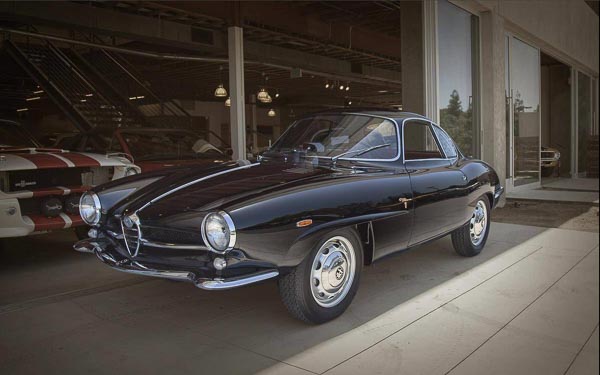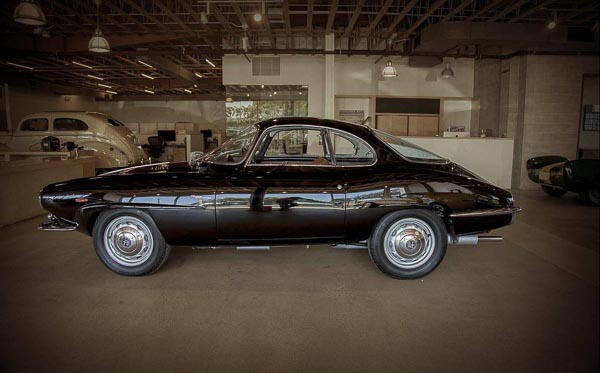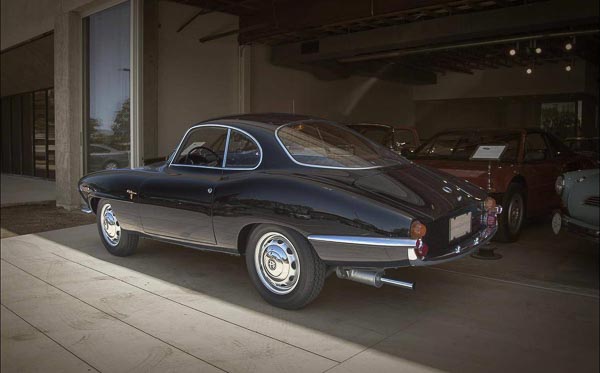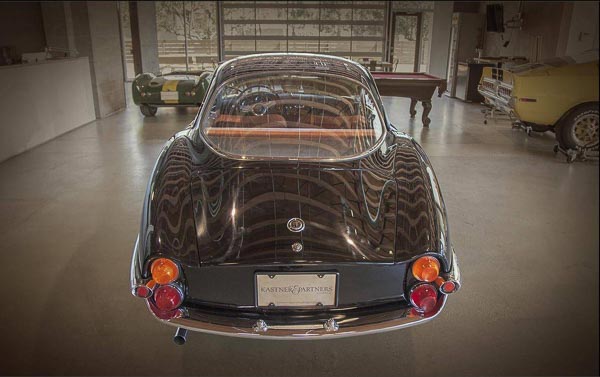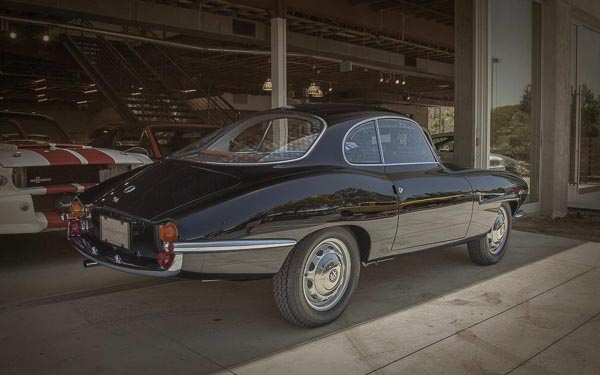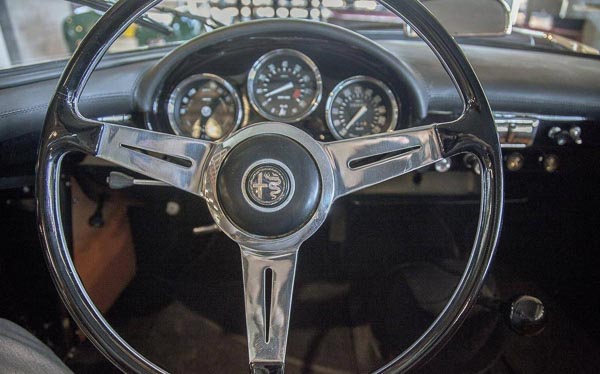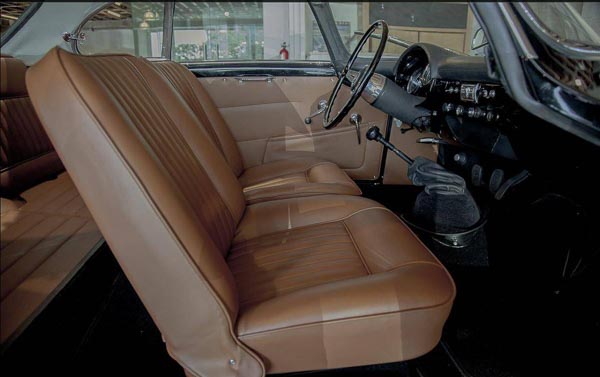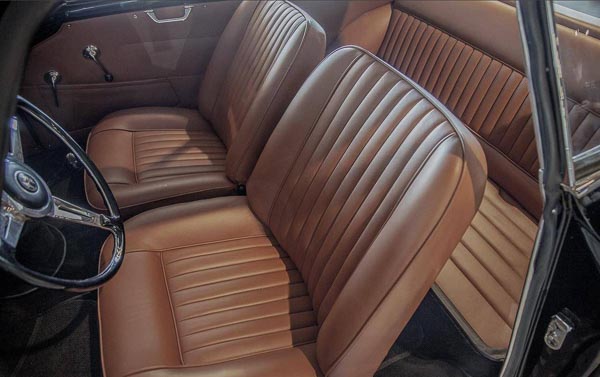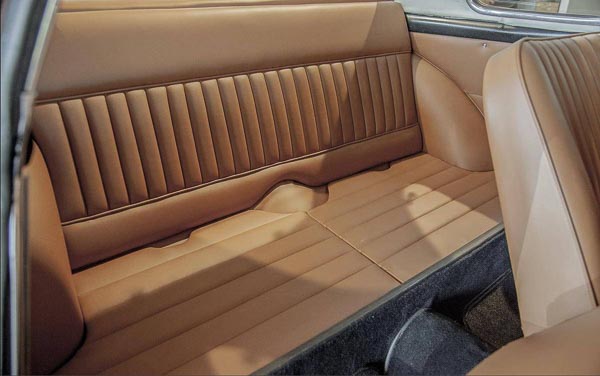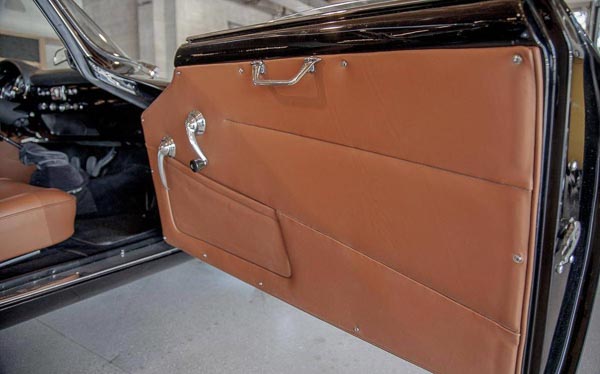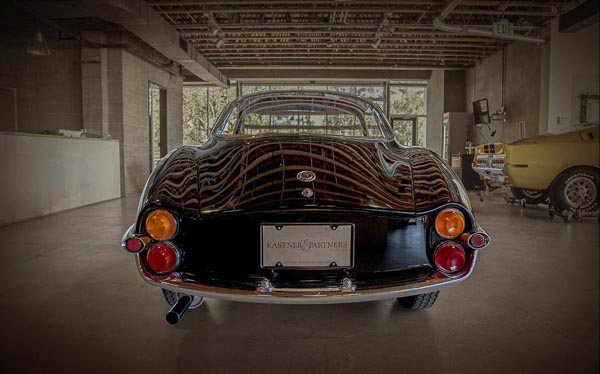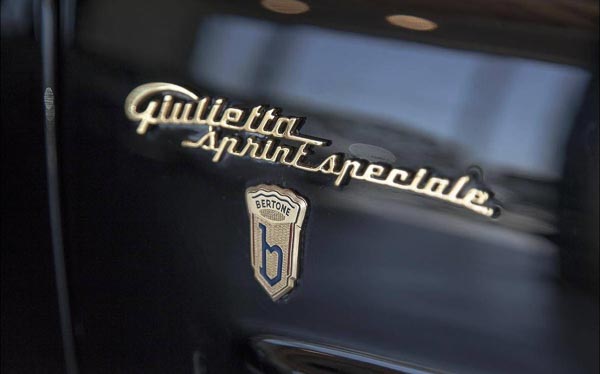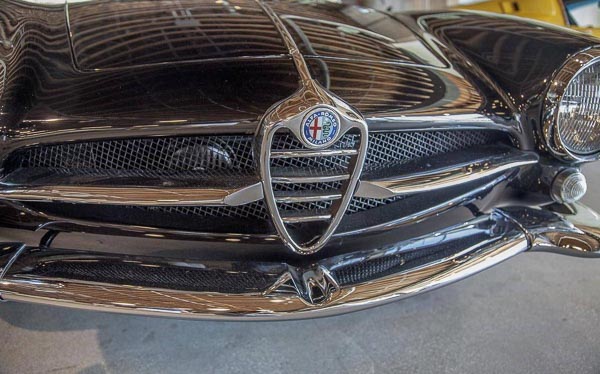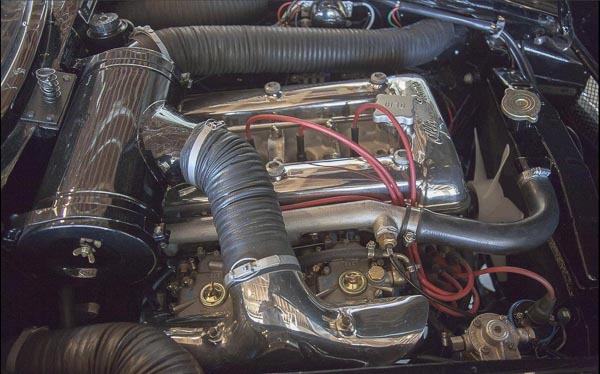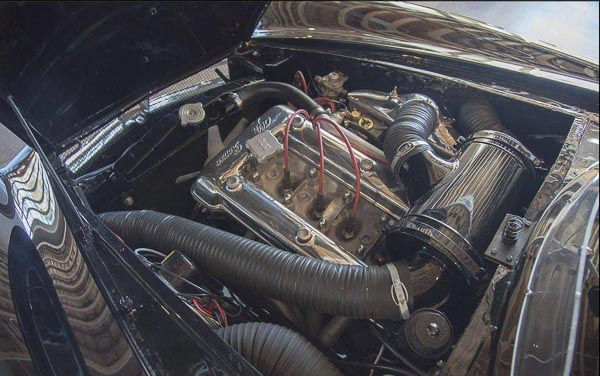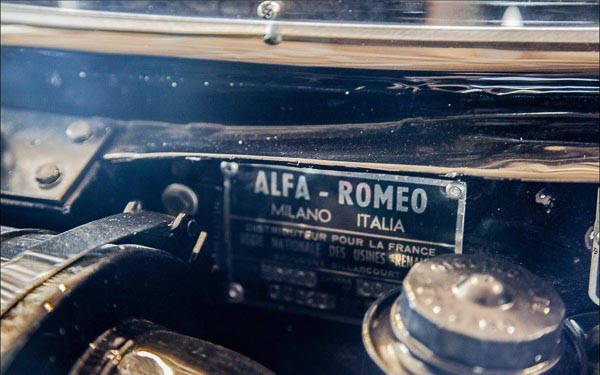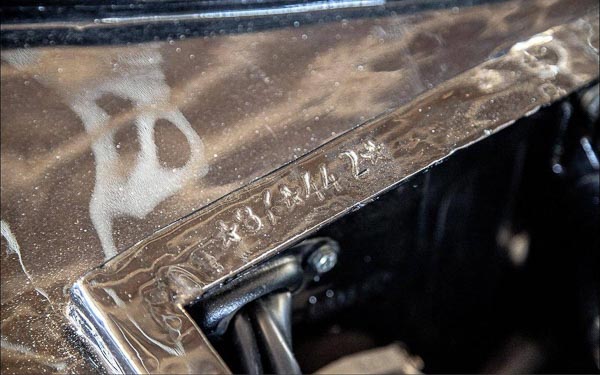 UPDATE: SOUTHBY's AUCTION ARIZONA 2014
1960 Alfa Romeo Giulietta Sprint Speciale by Bertone
$150,000 - $175,000
RM | Sotheby's - ARIZONA 2014 Chassis No.
Engine No.
00440
00945
A sleek show car-inspired design
One of the most interesting Giulietta variants
Freshly restored
116 bhp, 1,290 cc double overhead-camshaft inline four-cylinder engine, four-speed manual transmission, front and rear coil-spring suspension with solid rear axle, and four-wheel drum brakes. Wheelbase: 93.5 in.
The Sprint Speciale debuted at the Turin Auto Salon of 1957 and was offered as a more luxurious version of the popular Giulietta, as it was created with lightweight construction and competition in mind. It was modeled after Franco Scaglione's three futuristic B.A.T. show cars and the popular Disco Volante racing cars. It was designed by Carrozzeria Bertone and featured striking high fenders and a rounded roofline. The amazingly aerodynamic design boasts a drag coefficient of only .29, which is particularly low, even by today's standards.
Under the hood was the potent 1.3-liter, Veloce-specification twin-cam engine, which had twin two-barrel Weber carburetors and could produce some 116 horsepower. Even with a fully equipped interior, the Sprint Speciale has been constructed with lightweight construction and competition in mind, and it was considerably rapid. Reportedly, only 1,366 were produced between 1957 and 1962.
The Sprint Speciale offered here was delivered new in France and still has its original firewall tags. It has reportedly been equipped with its original engine, and it has recently received a ground-up restoration, which included replated chrome, new rubber seals and gaskets, tan leather upholstery, a new wire harness, and glossy black paint. The cockpit is sparse and purposeful, creating a wonderful reminder of the design's performance-bred origins.
The Sprint Speciale is one of the most attractive Alfa Romeos of its era. It is a car that is at home on any vintage rally, and it always stands out, even among the most elite of sports-racing cars. Presented here is an example ready to be driven with enjoyment on any twisting mountain route, open desert road, or lazy country drive. Most importantly, it is the closest thing to the legendary B.A.T. cars that may be available for sale in the near future.
Addendum Please note that the brake system will need to be prepared prior to road use. Please see an RM Auctions representative for further details.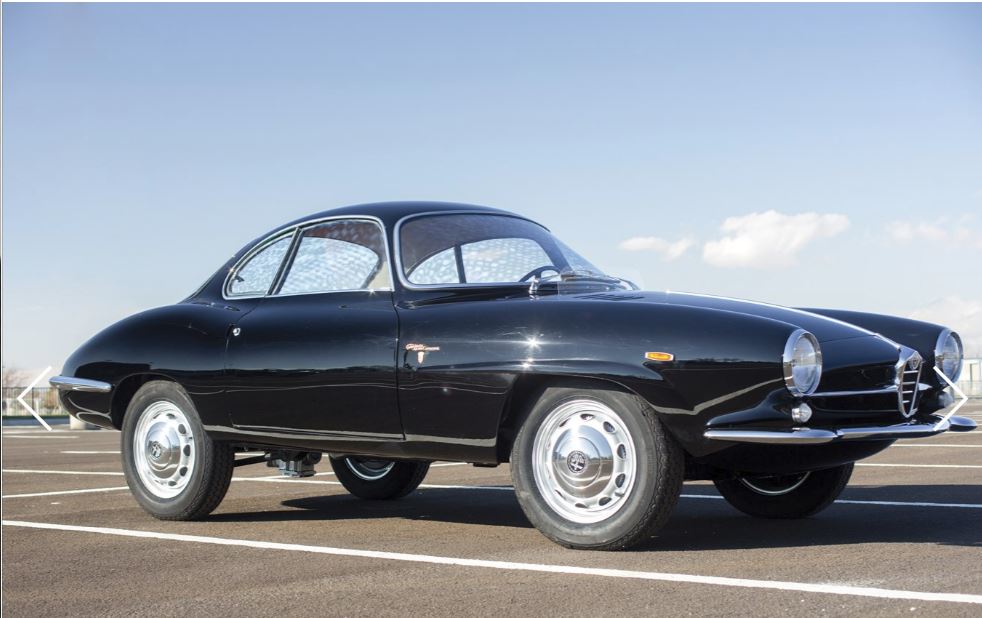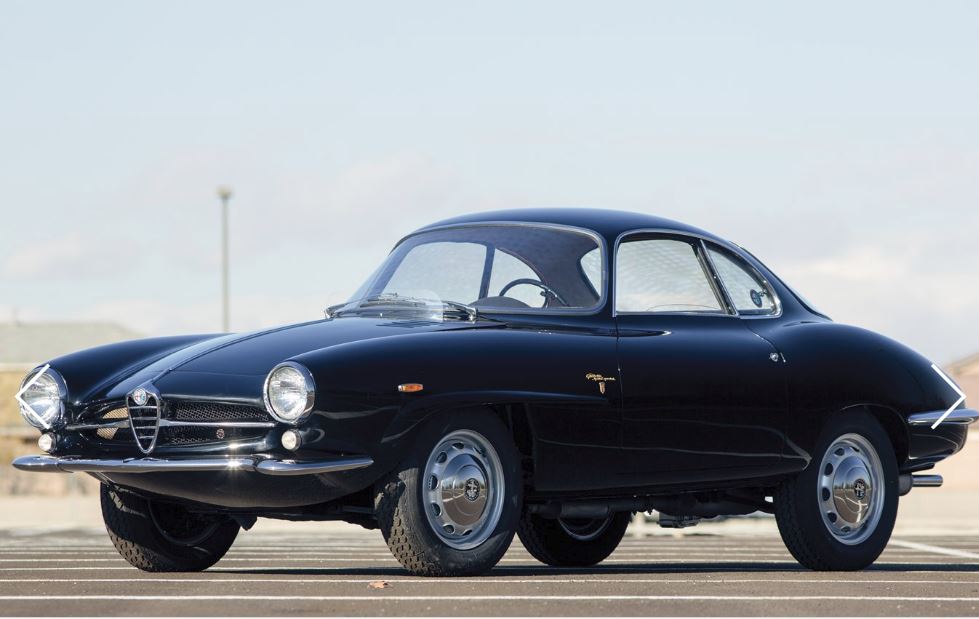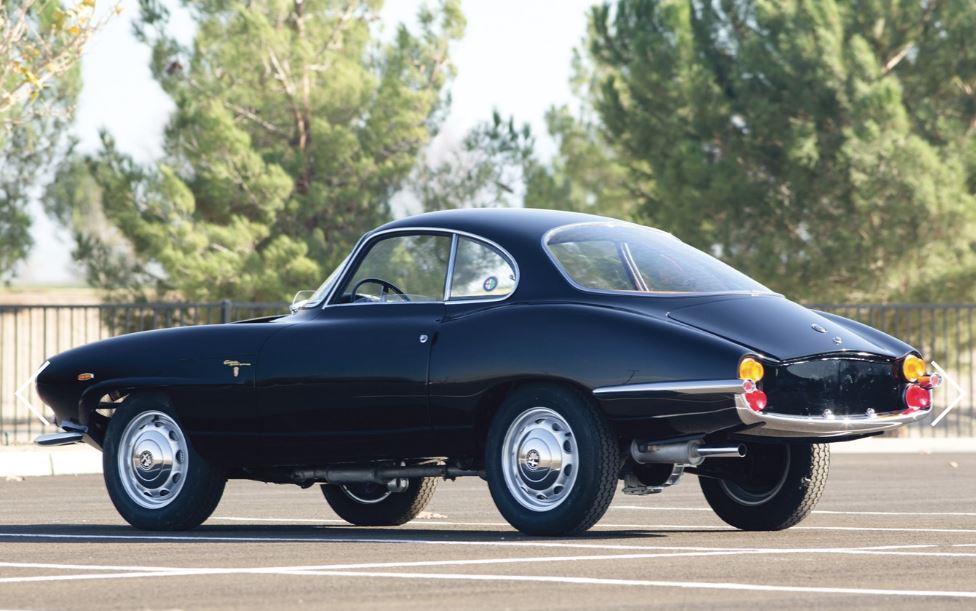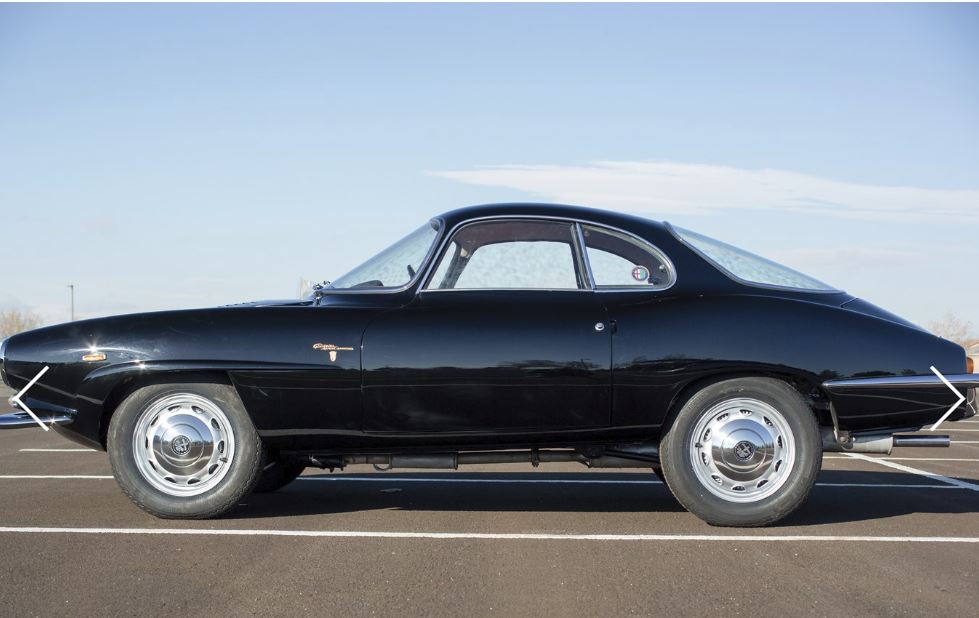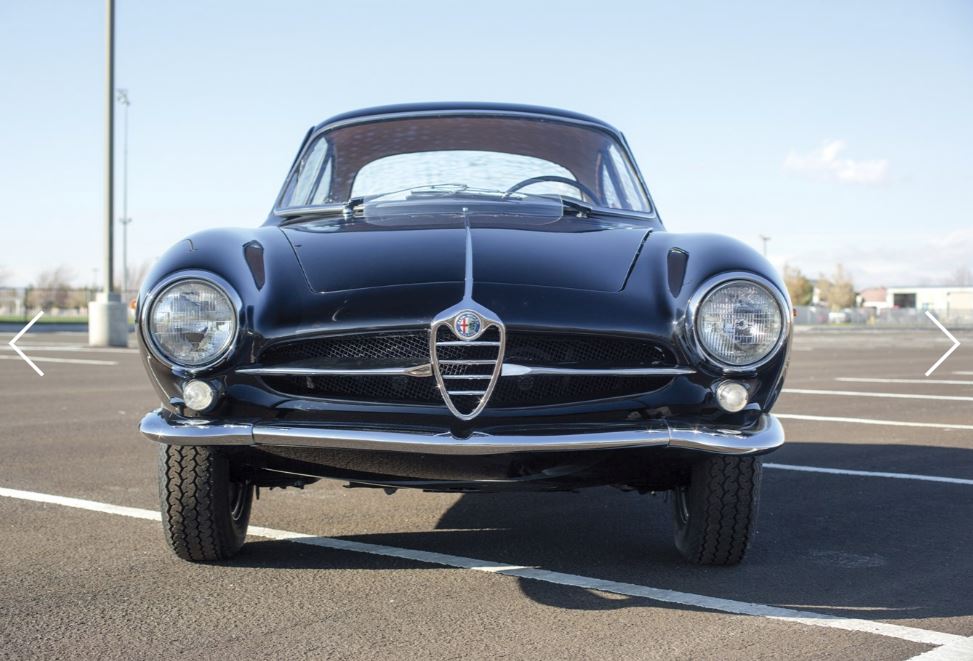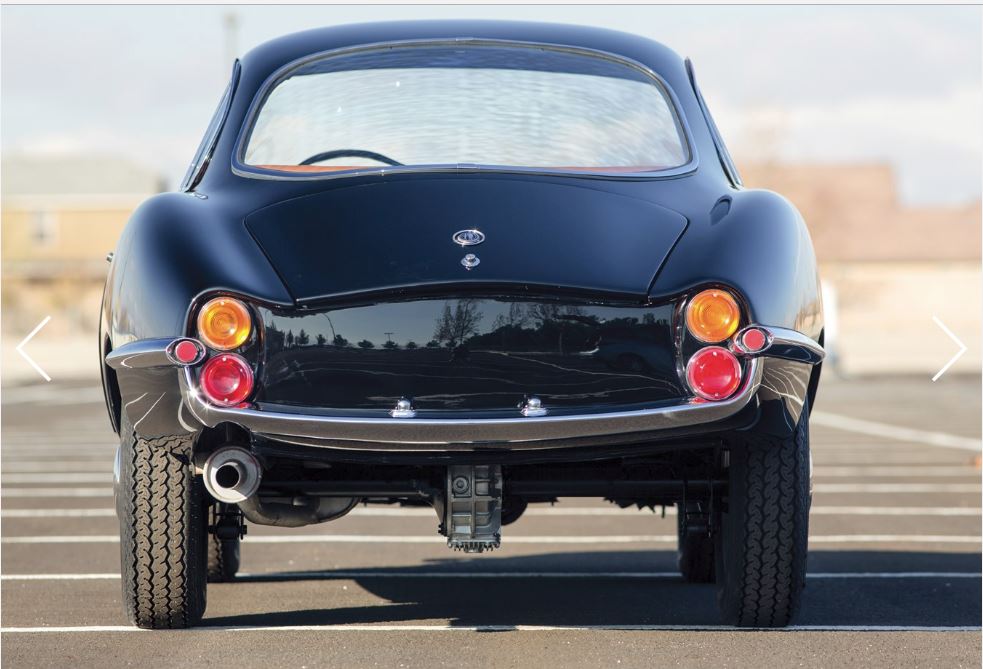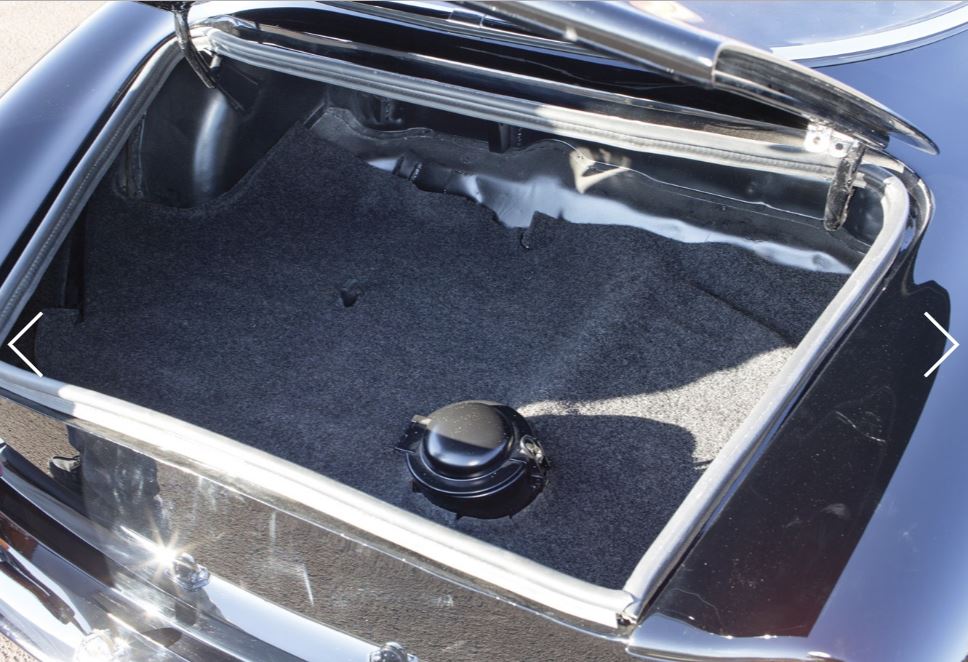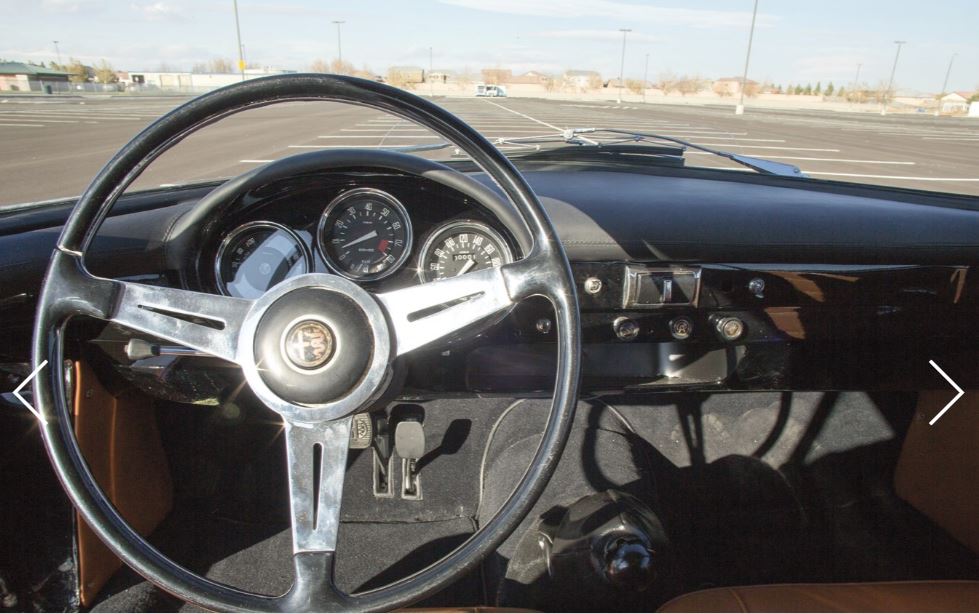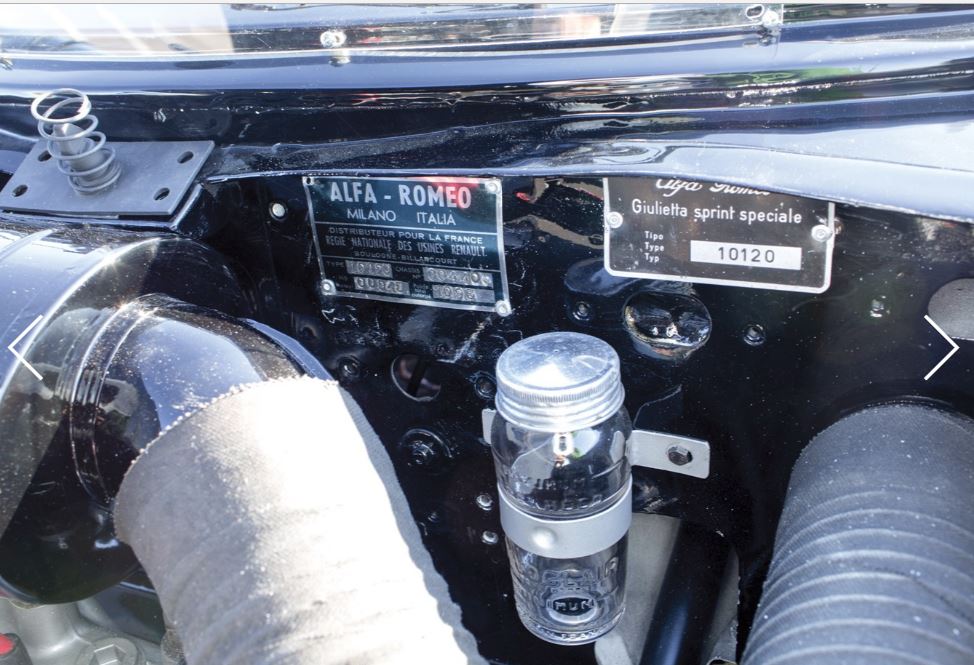 UPDATE: FANTASY JUNCTION WEBSITE SOLD APRIL 2015

DESCRIPTION
1960 Alfa Romeo Giulietta Sprint Speciale
s/n 1012000440, engine no. AR0012000945
Black with Butterscotch Leather Interior

The Giulietta is the car that took Alfa Romeo from being a relatively small production company to being an economically viable and successful firm. Prior to that, they had produced large and expensive cars, and never in very large numbers. With the Giulietta, however, Alfa Romeo produced significant numbers of these charming and capable cars. Its success was due in part to its unique placement in the market. It was neither a large hugely expensive car, nor was it very small utility car (such as the Fiat 500). Instead, the Giulietta was affordable enough so that many could buy it, yet permitted a more glamorous and useful approach to motoring that really struck a chord with buyers on both sides of the Atlantic.

The car came in a variety of trims and body styles, ranging from the standard Berlina (sedan) to the high performance Veloce models, which could be had with Pininfarina, Bertone, or Zagato coachwork. The standard Sprint Bertone coachwork was relatively common, but a small number of Sprint Speciale Bertone bodied cars were made, which drew on the radical styling of the three BAT concept cars that Bertone built on Alfa 1900 chassis from 1953-1955. The unusually aerodynamic styling was also influenced by the Touring's 1900-based Disco Volante of 1952. In all, just 1366 Giulietta Sprint Speciales were built, all to the mechanical specifications of the Veloce, which included higher compression ratio, hotter cams, and twin Weber carburetors.

This particular car was reportedly sold new in Paris, eventually ending up walled inside of a chateau, where it sat for many years. Eventually, the wall was removed, the car unearthed, and it was exported to California, where a comprehensive restoration was undertaken. Every mechanical and cosmetic aspect of the car was in some way renewed and the restoration was completed in 2014. The car's owner reports that it is a matching-numbers example.

Cosmetically, the car makes an excellent impression. The body was stripped to bare metal and the paint was done to high standards. Numerous photos from the body restoration indicate the level of preparation and thoroughness that went into the car's restoration. The body is straight with very good fit throughout, though both doors site a bit proud at their trailing edges. The chrome and brightwork are excellent throughout, as are the lights and lenses. The glass is in very good condition and the Plexiglas bug screen has been reproduced as well.

The interior was beautifully restored with high quality butterscotch leather and black carpets. Both are in excellent condition, as is the headliner, which was also renewed during the restoration as well. The dashboard is also very nice, including the instruments. The steering wheel is generally excellent, though there is one crack in the rim as well as some haze to the horn button.

The engine compartment is extremely clean and well-detailed. The correct intake tracting is present, including the cross over air filter and alloy airbox, which, along with the valve cover, have been highly polished. The trunk was also nicely restored with new spare tire cover and carpet. The car runs and drives well fundamentally, but has covered few miles since the completion of the restoration and would benefit from judicious fettling by an experienced Alfa Romeo mechanic.

This is an excellent opportunity to acquire a beautifully and comprehensively restored matching numbers Sprint Speciale that makes a very strong cosmetic impression. Suitable to be casually shown or used in events and like all Giuliettas, the Sprint Speciale is considered a continuation model for events requiring 1957 or earlier cars, making it widely eligible for prestigious events. They are also genuinely rare, with production numbers comparable to the 300SL Gullwing. Their combination of performance, looks, usability, and rarity ensures that they are truly collectible. Indeed, they have appreciated markedly in recent years, yet still represent excellent value as technically sophisticated and aesthetically stunning coachbuilt Italian thoroughbreds.