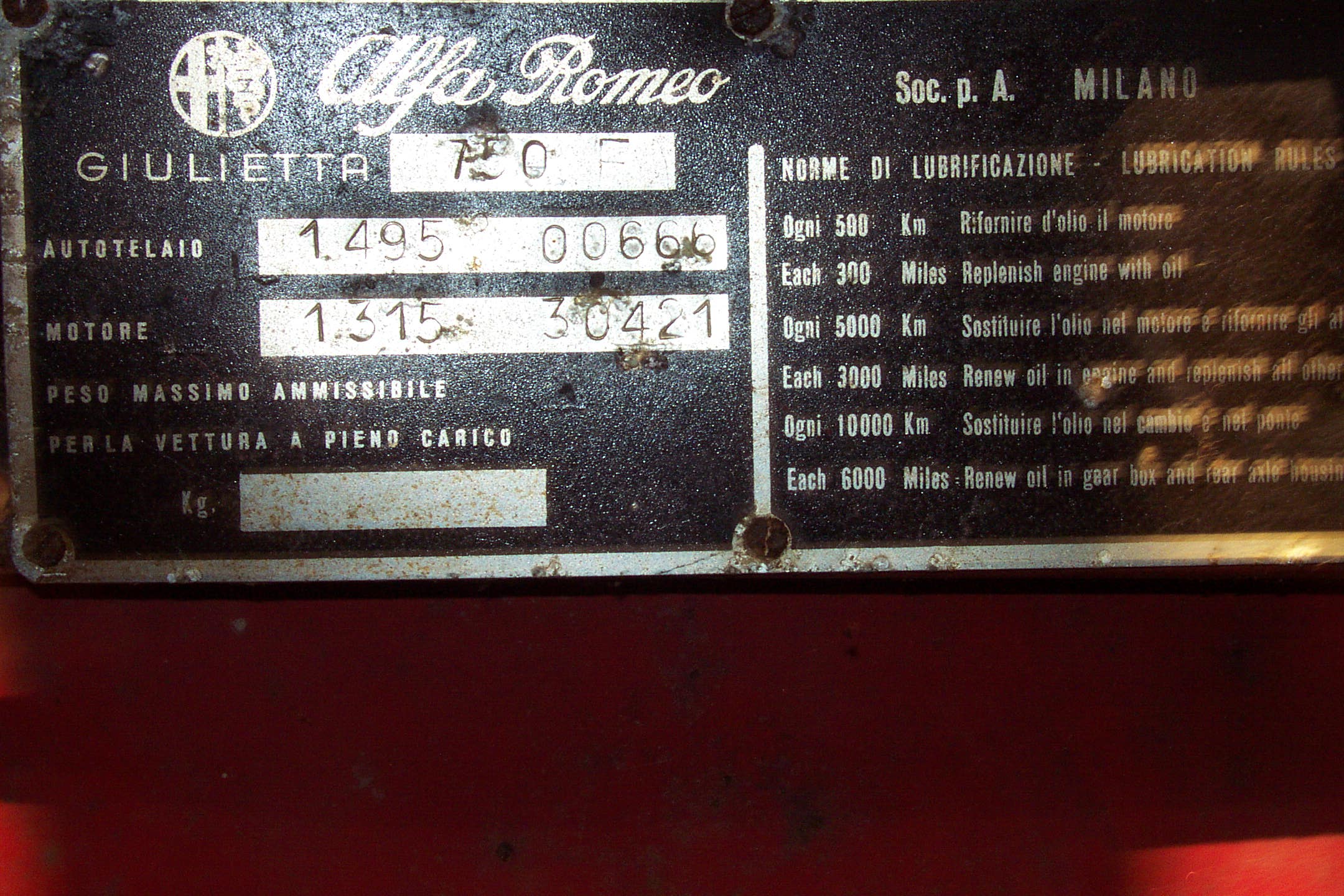 PREVIOUS OWNERS: Someone in the state of Maine.
Dear Mister Hutton,

with reference to your request we are informing you as follows.

According to our documentation files, the chassis number AR 1495 F 00666 and the engine number AR 1315.30421 originally correspond to an Alfa Romeo Giulietta Spider Veloce,
manufactured on the 4th April 1957 and sold on the 12th April 1957 to Hoffman Motor Car Co. from New York, U.S.A.

The body colour is red.

Yours, Sincerely,

Automobilismo Storico Alfa Romeo
Centro Documentazione

Marco Fazio
I am not sure what i am getting myself into but a friend of mine has a late 50's spider out in there field they said its not complete and its been outside for 6 years. i have not gone to look at the car yet but i am sure it would need major restoration. but the price is very cheap. what should i look for to keep me from either buying or not buying the car.