PREVIOUS OWNERS: Brighton Motor Sports (intermediary seller-1/14/2011)
Brighton Motorsports is pleased to present this beautiful 1964 Alfa Romeo Guilia Sprint Special, in brilliant red over black interior, with red piping.
 
This car (SS #AR381099) It was purchased from the original Italian owner and imported from Milano, Italy to the United States in 1970 where   a bare metal repaint was performed. The full mechanical restoration was completed this year – undertaken over several years.
 
The interior is original, with the exception of the seats that were recovered in the original type fabric.  After years of storage, the repaint was beginning to lose its shine so the paint was polished and buffed to achieve the current, beautiful finish. Also preserved in the restoration are its original Italian registration, Auto Club of Italy registry #357105A, engine #10121, running gear, complete & perfect tool kit, tire jack, and two owner's manuals (in English and Italian).
 
On August 13, 2010 this car won the "Best of Class #101" at Concorso d'Italiano at Monterey, California and was also awarded the "Most desired non Ferrari Italian car" by the Ferrari owners group in attendance, at the same show.  Subsequently, it was invited to the Pebble Beach Concourse de'Elegance that same weekend, but had begun its trip home by the time of that show.
 
In addition the these prestigious honors earned at Monterey, this car also won "People's Choice" at the "Beauty Of Italy" Italian car show held in Phoenix, Arizona on October 2, 2010.
 
The Giulia was the first production model to be designed through a scientific approach, based on wind tunnel testing and aerodynamics. It had the lowest drag coefficient of drag (0.28) any car produced for many years to come and it is considered a major aerodynamic achievement, even by today's standards.
 
This car is of the later, improved SS unveiled in 1963 as the "Giulia Sprint Speciale" or Spinta, meaning, "pushed" or "super tuned." The 101-series engine had grown to 800-cc with dual side draft Weber carburetors, producing 126-bhp at 6,500-rpm, a disc/drum brake system, and it retained the 5 speed transmission used in the previous year.
 Images from Brighton Motorsports Website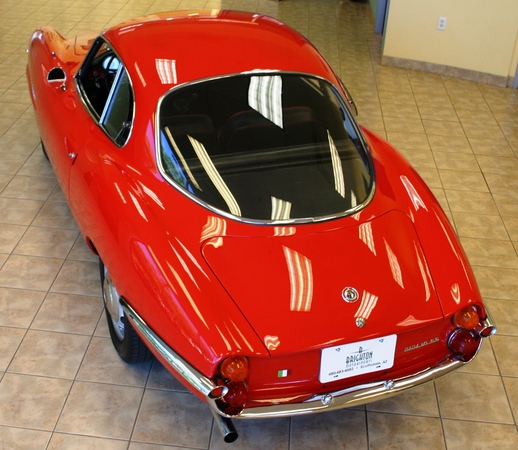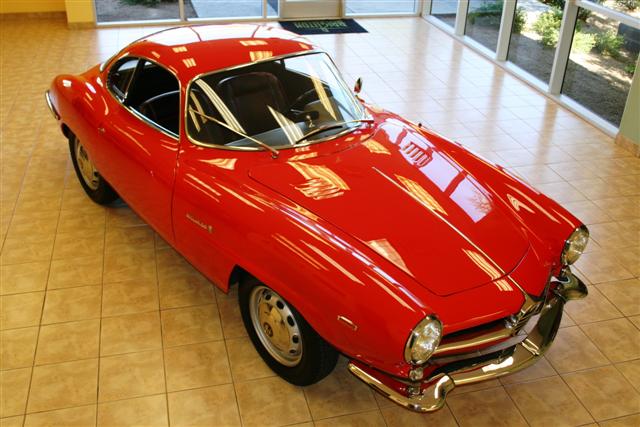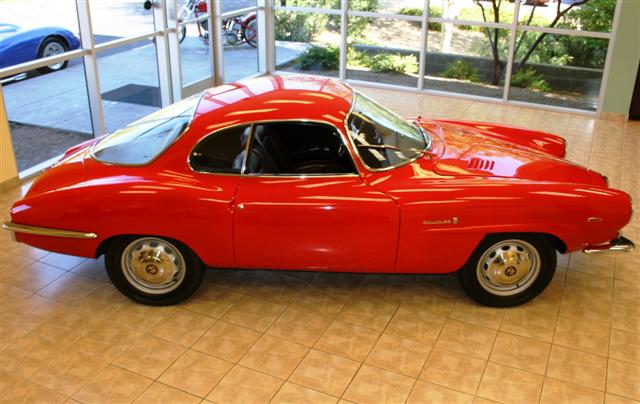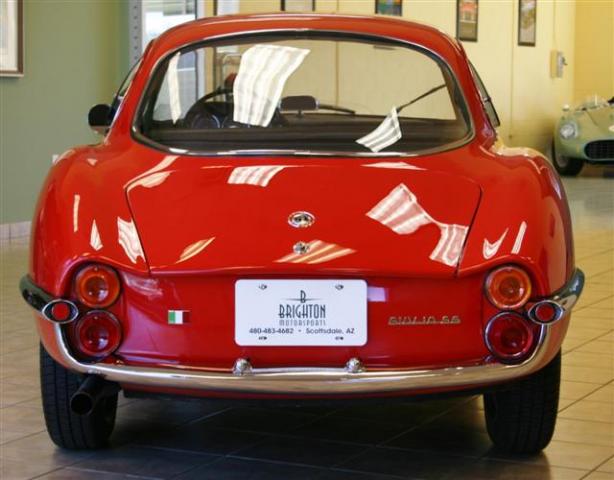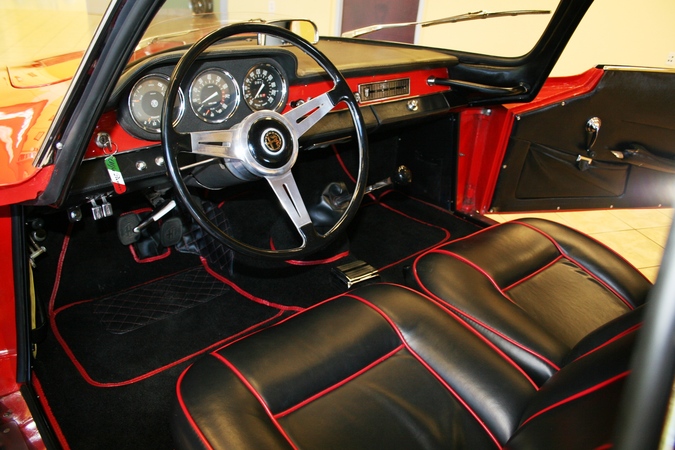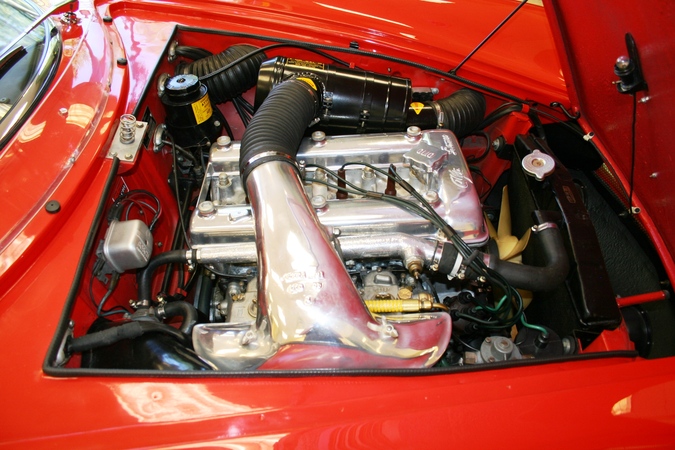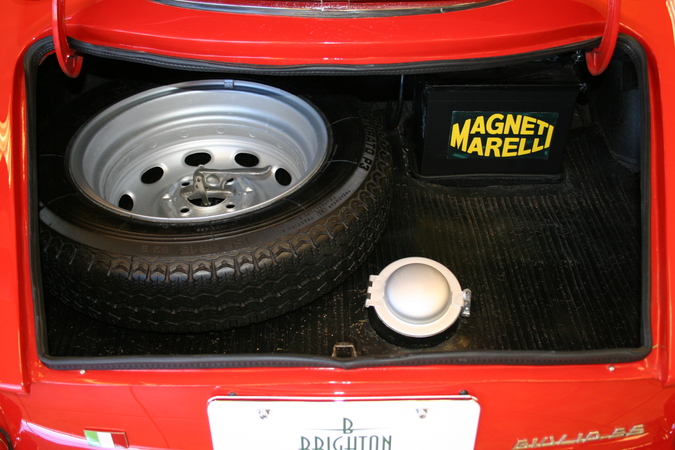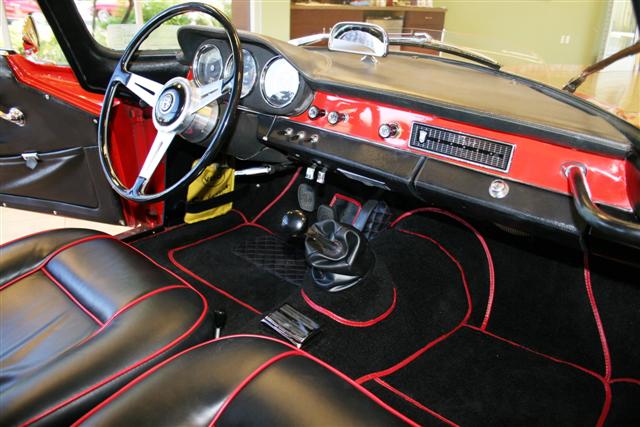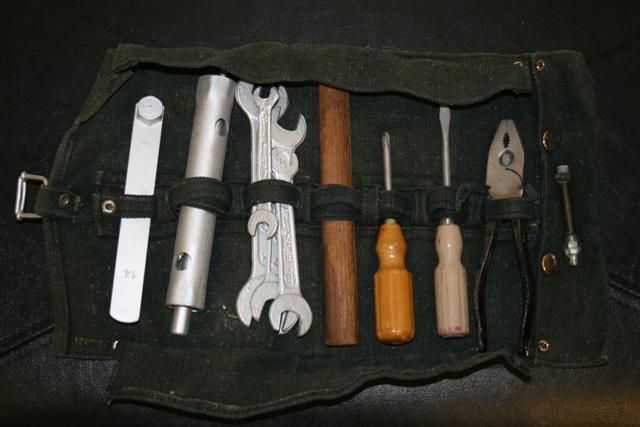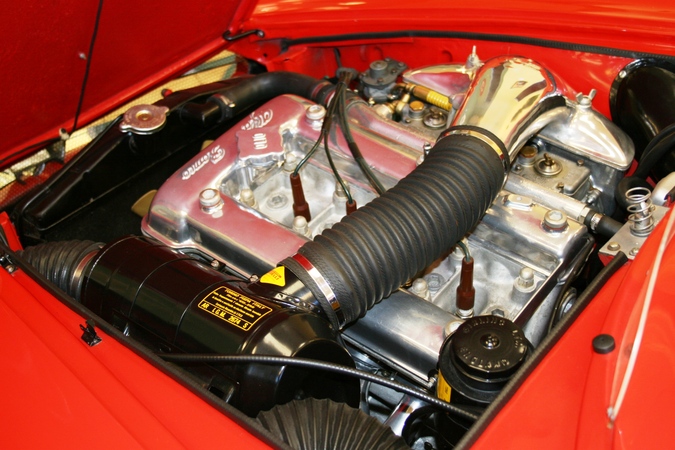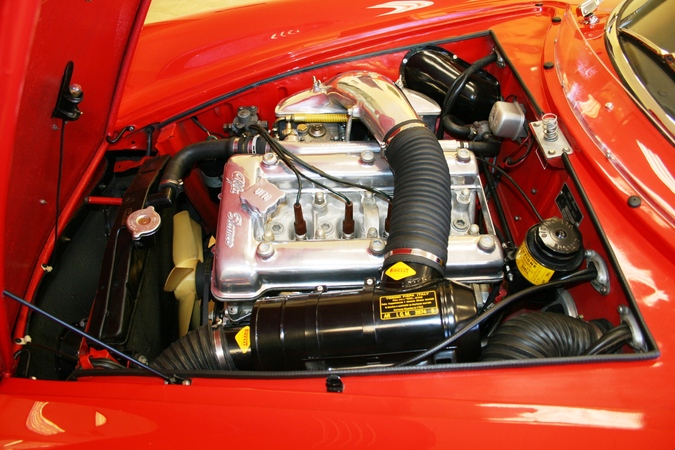 UPDATE: HYMAN LTD MARCH 18, 2016 on their website:
1964 ALFA ROMEO GIULIA SPRINT SPECIALE COUPE
At the 1957 Turin Auto Show, Alfa Romeo unveiled its stunning and futuristic Giulietta Sprint Speciale. Penned by Franco Scaglione for Bertone, the S.S. featured a slick, swoopy, and bumperless aerodynamic alloy body fitted with lightweight plexiglass windows and gutsy 1300 cc twin-cam. Scaglione's drew his inspiration for this gorgeous design from within his own portfolio, as the Sprint Speciale was inspired by the radical and outrageous B.A.T. concept cars that traveled the show circuit earlier in the decade. A minimum of 100 cars was needed to homologate the new model for FIA regulations, and while a handful of them were skinned in aluminum, most production cars were built primarily in steel with alloy used on the doors and deck lids. The first series of the S.S. was built on the 750-series Giulietta chassis, with the 1300cc twin cam engine kept largely standard, aside from updated Weber 40 DCOE3 carburetors and a free-breathing sports exhaust.
Standard production Sprint Speciales gained road trim such as bumpers, proper glass windows and enough creature comforts to transform the S.S. into a junior grand touring car; a uniquely stylish alternative to the likes of a Porsche 356 or Austin Healey. For 1963, Alfa Romeo updated their Giulietta line with a host of mechanical improvements, the most significant being the 800 cc engine, now making 112 horsepower in Sprint Veloce specification. The new car, internally known as the 101-series was named Giulia (a clever play on it being a grown up version of Giulietta), and the Sprint Speciale was carried over; with increased performance from the powerful 800 engine, as well as a 5-speed gearbox and disc brakes on later models. Comfort was also improved with more luxurious trim. While the Giulia SS did not achieve much in the way of success on the race tracks of the world, it was no less a uniquely beautiful and lively performance car that has earned a place among the most collectible and desirable of all post-war Alfa Romeos.
Our featured 1964 Alfa Romeo Giulia Sprint Speciale is a gorgeous and highly desirable late production model that has been sympathetically restored to a high standard, presented in the classic shade of Alfa Red (AR501) over black upholstery. The original Italian registration log book shows this car, S/N AR381099, was first registered on the 22nd of May, 1964 in Milano. Renewal stamps go through approximately 1980 when car was purchased from the original owner and exported to the United States. Sometime after its arrival in the USA, it received a bare metal respray in the lovely shade of red it wears today, and in 2010 it underwent a comprehensive mechanical refurbishment and detailing to concours standards. It presents in excellent condition, the body exhibiting exemplary panel fit and superbly straight body lines topped high quality paintwork. The chrome bumpers and bright trim all present in excellent condition, and much of the glass appears to be in excellent original order. We appreciate the details such as correct Carello headlamps which highlight the careful attention given to ensure the restoration is true to original. Riding on correct original Borrani steel wheels with hub caps and Vredestien Sprint Classic tires, the little Alfa sits beautifully on the road, its magnificent shape quite unlike any other car that has come before or after.
As part of the restoration, the interior was sympathetically freshened with new seat covers in correct original black vinyl material, piped in red to match the painted dash. The excellent original door panels were carefully preserved along with interior quarter panels, parcel shelf and the dash top. Fresh black carpets are bound in red and present in fine order. Original gauges and switchgear also appear in very good condition, as does the wonderful original steering wheel with its polished alloy spokes and black rim. The boot is lined with the original rubber mat while the spare wheel, tool roll and fuel filler take up most of the available space. For weekend tours, a generous luggage space is found behind the seats.
As a later production model, this Giulia S.S. benefits from the numerous improvements Alfa Romeo made to the 101 series over the course of production. This car is fitted with its correct Veloce specification 101.21 series engine which is mated to a five-speed gearbox as original, as well as front disc brakes. The engine is very well detailed with factory correct paint finishes on the accessories and fittings, as well as period correct decals and labels. With 112 horsepower from the gutsy little twin-cam four and only 2,000 pounds to move around, the Giulia S.S. is an absolute joy to drive, with that typical 1960s Alfa Romeo flair and excitement.
This superb Giulia S.S. benefits from a high quality yet sympathetic restoration, and it remains very fine condition both mechanically and cosmetically. Shown at Concorso Italiano in 2010, it was awarded Best 101-series Alfa Romeo in what was no doubt a very crowded and highly competitive field. It runs and drives beautifully, and is ideally suited for driving events such as the New England 1000, Copperstate 1000 or similar rallies and tours. The Sprint Speciale offers the joy that comes with driving any Alfa-Romeo of the period, along with the unmistakably beautiful Bertone styling. Beautifully presented and highly desirable, this Giulia Sprint Speciale will be a most welcome addition to any collection.$149,500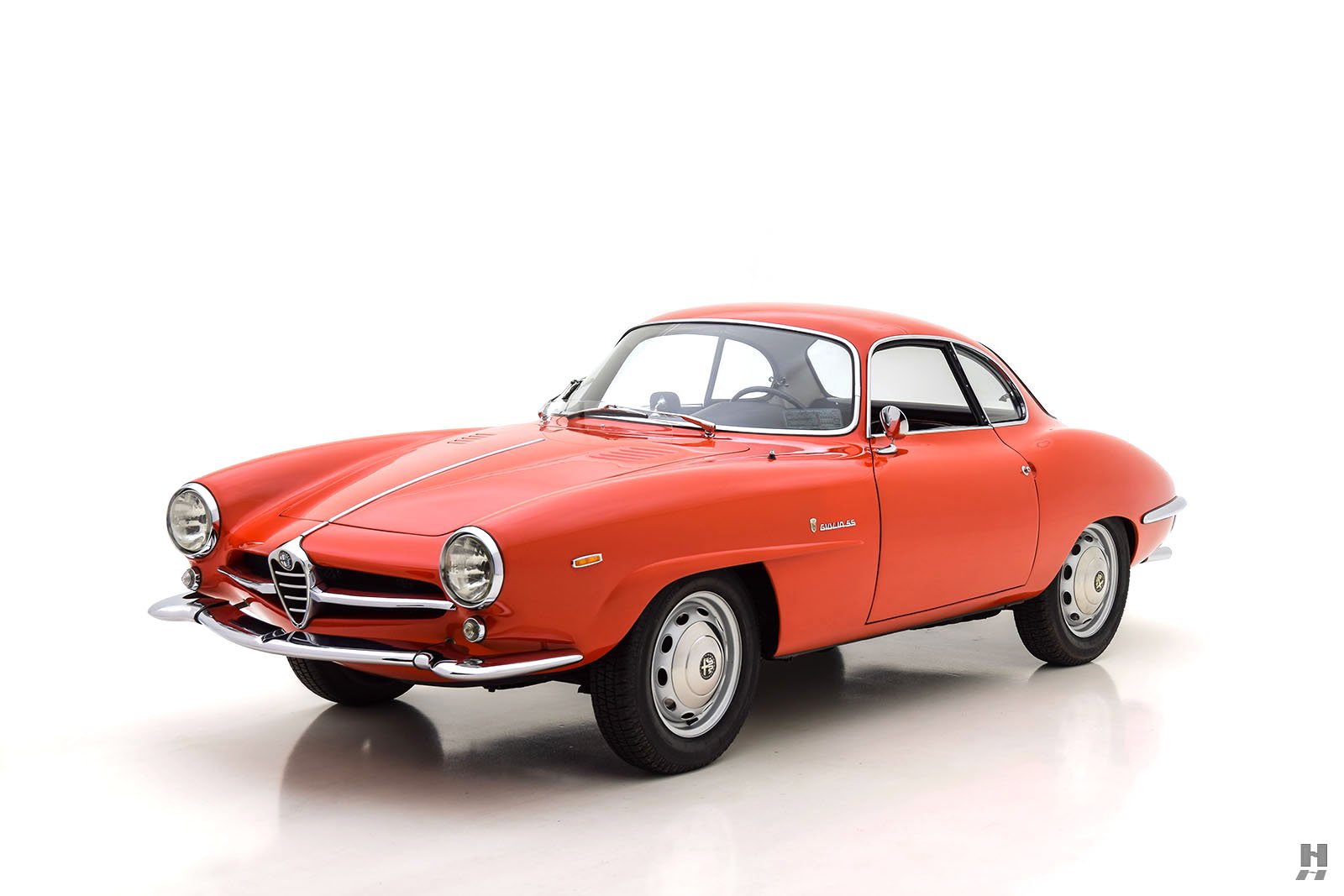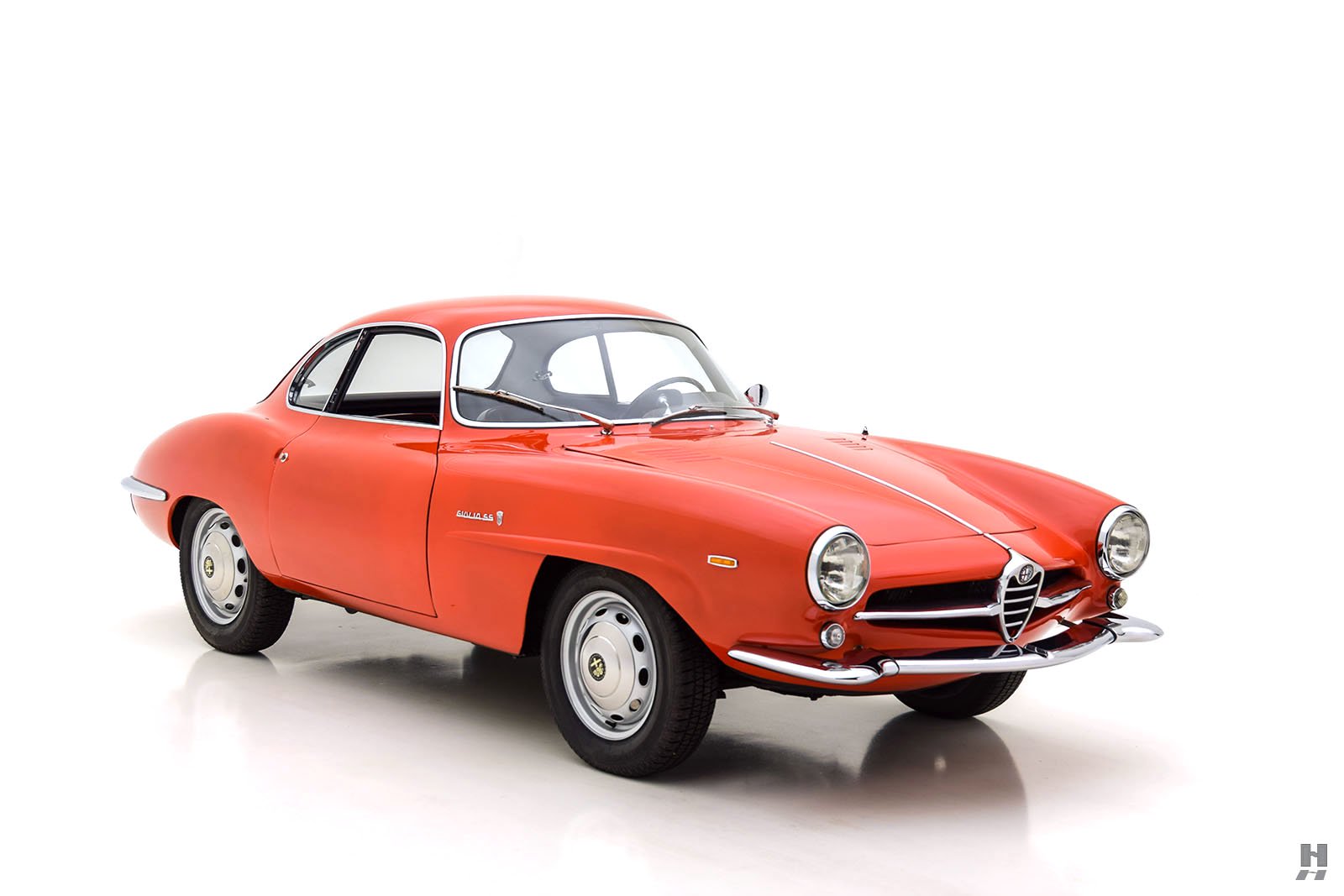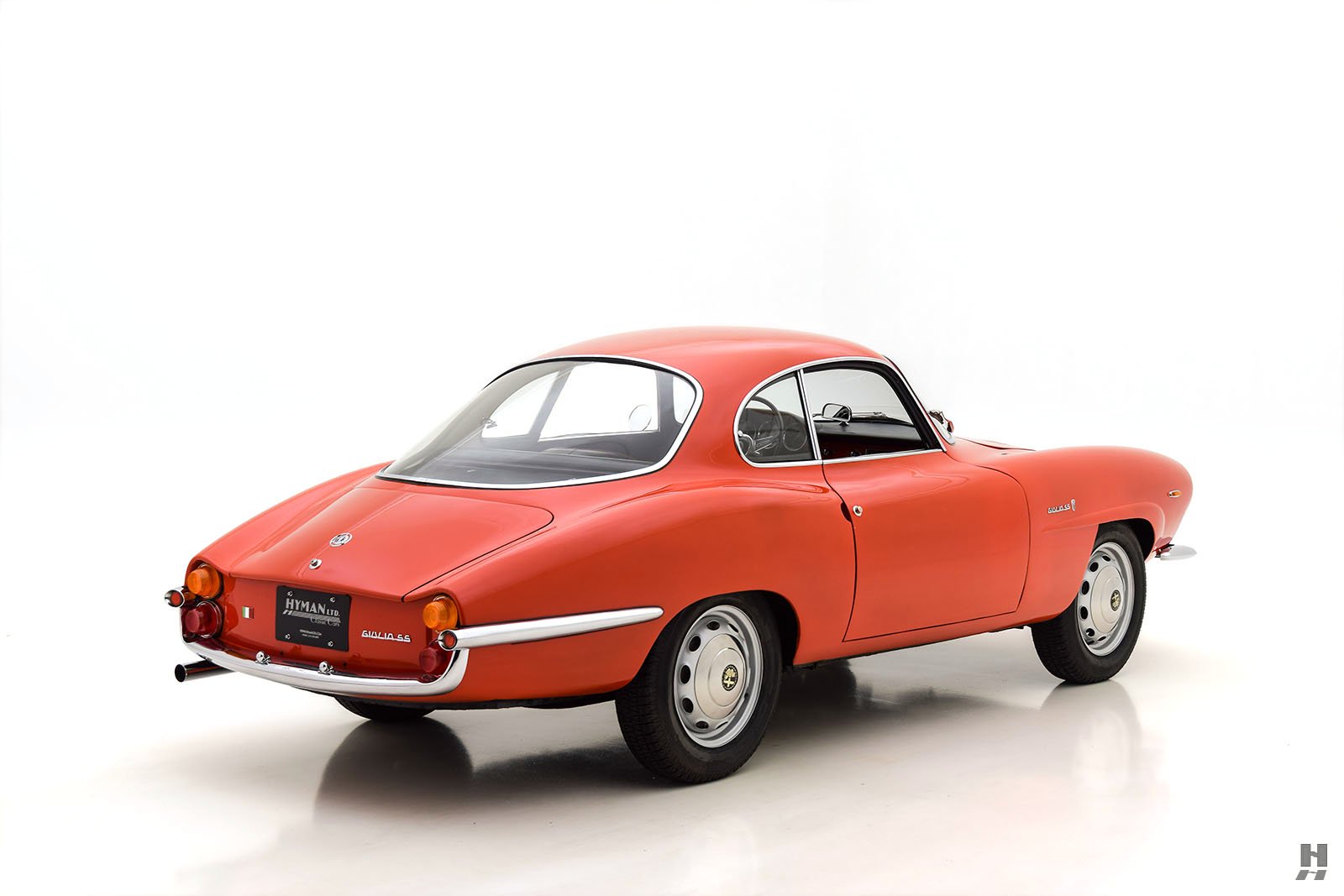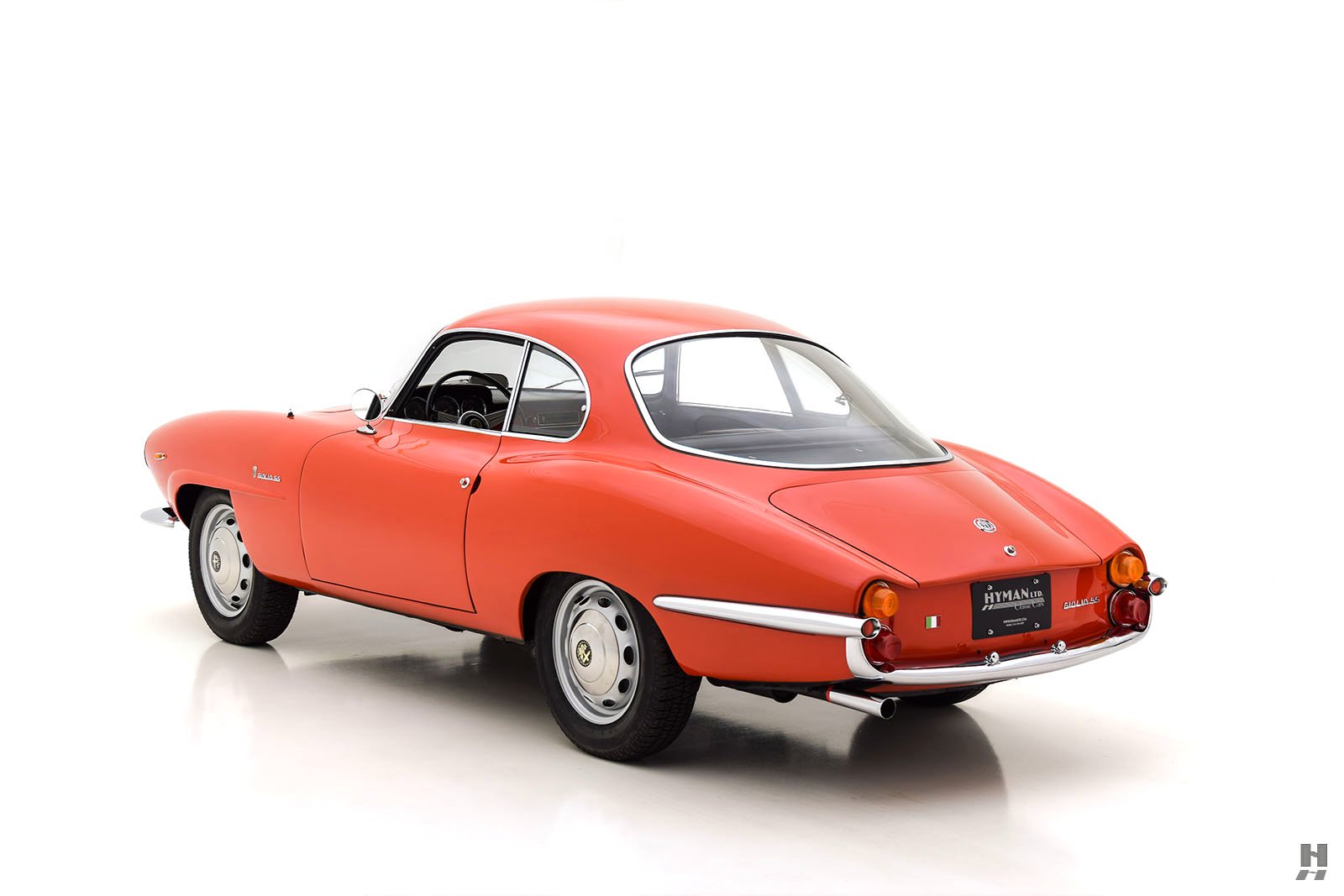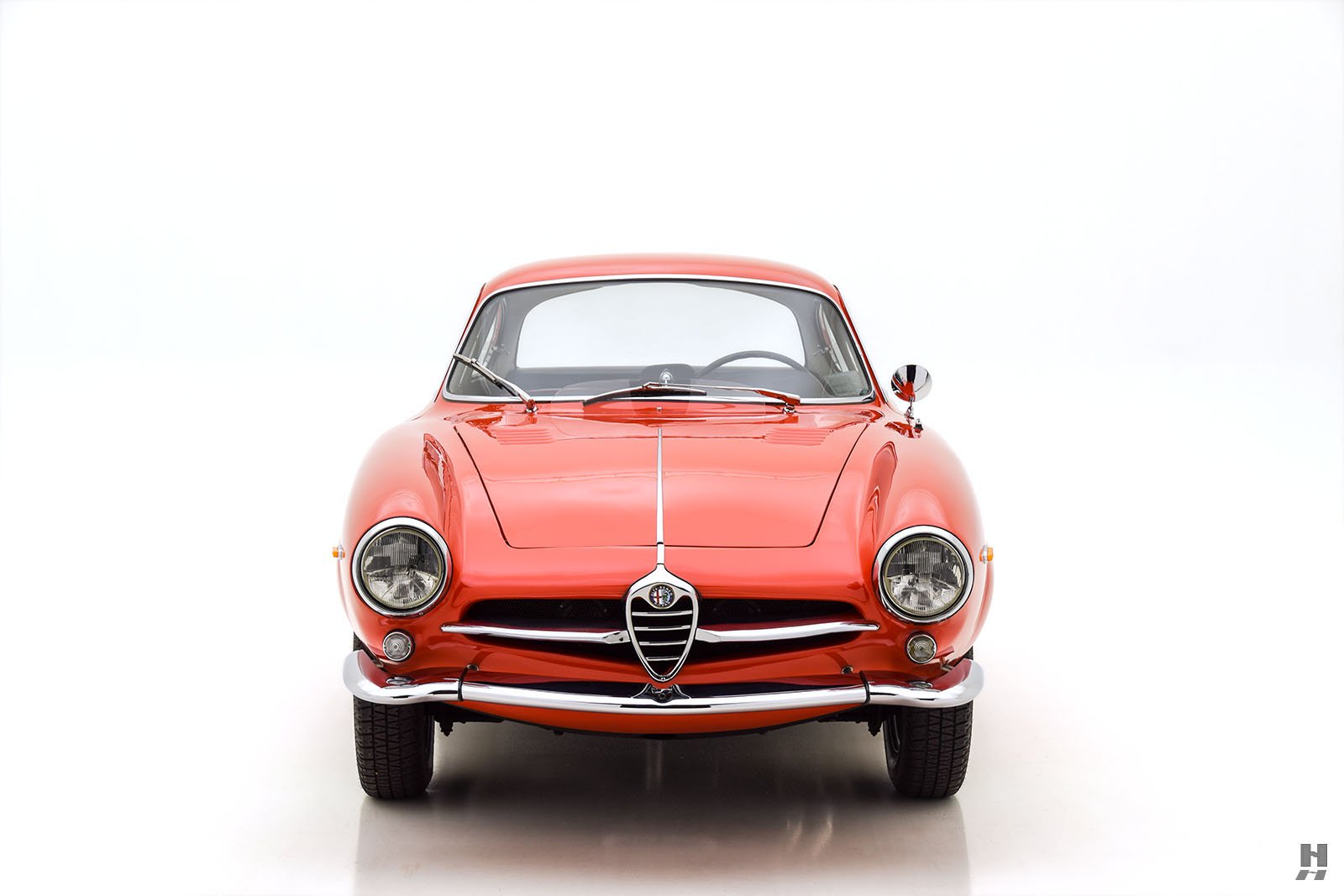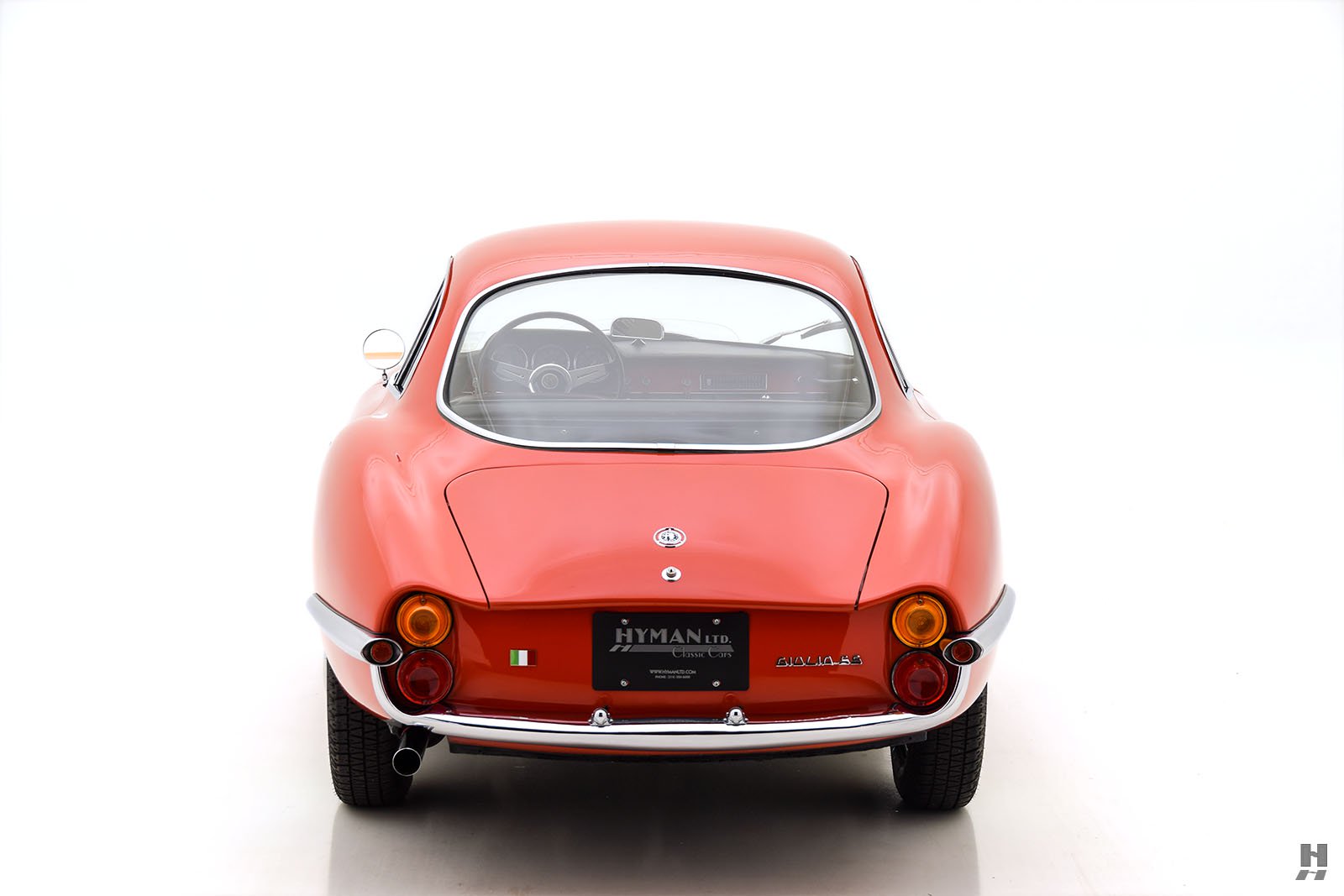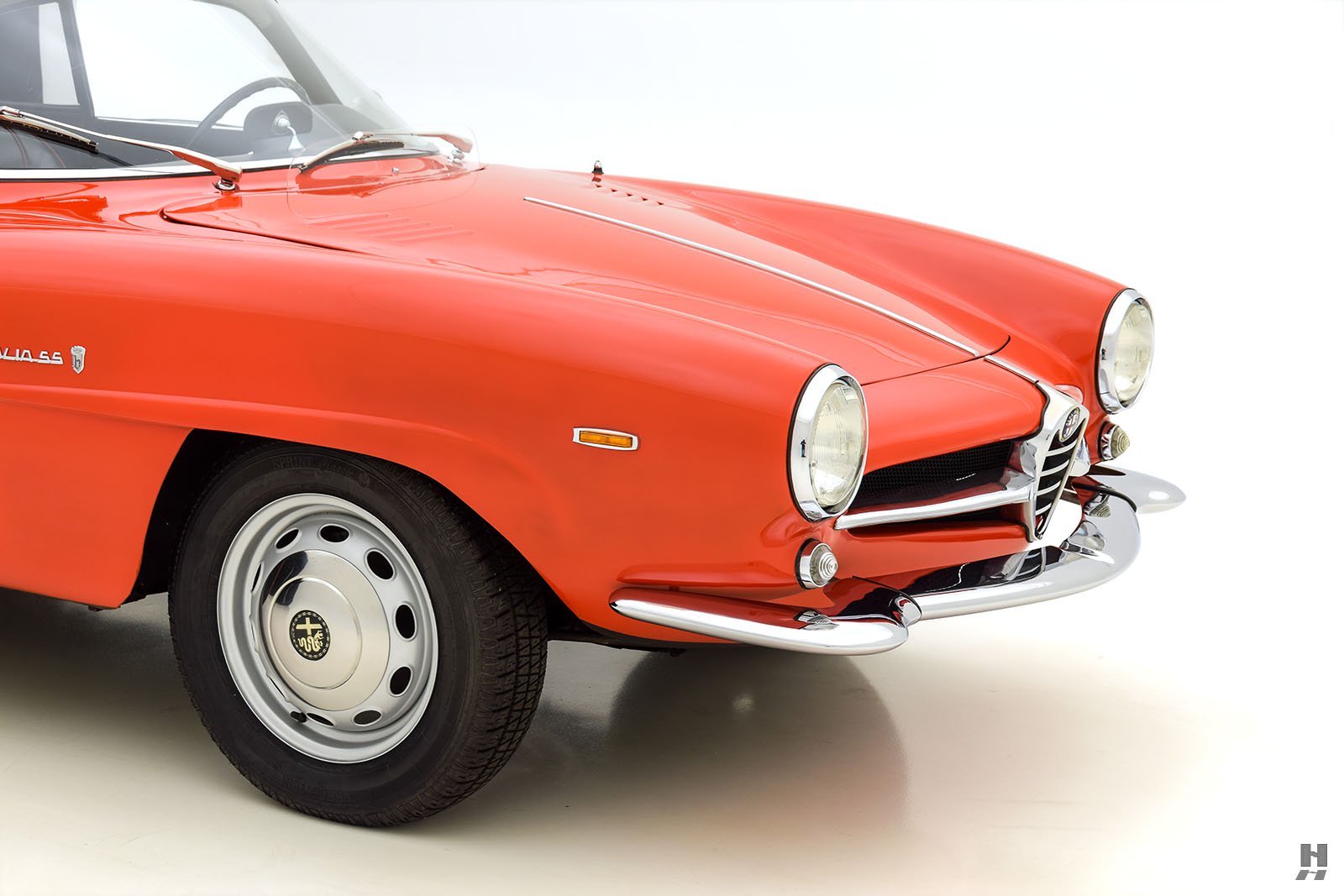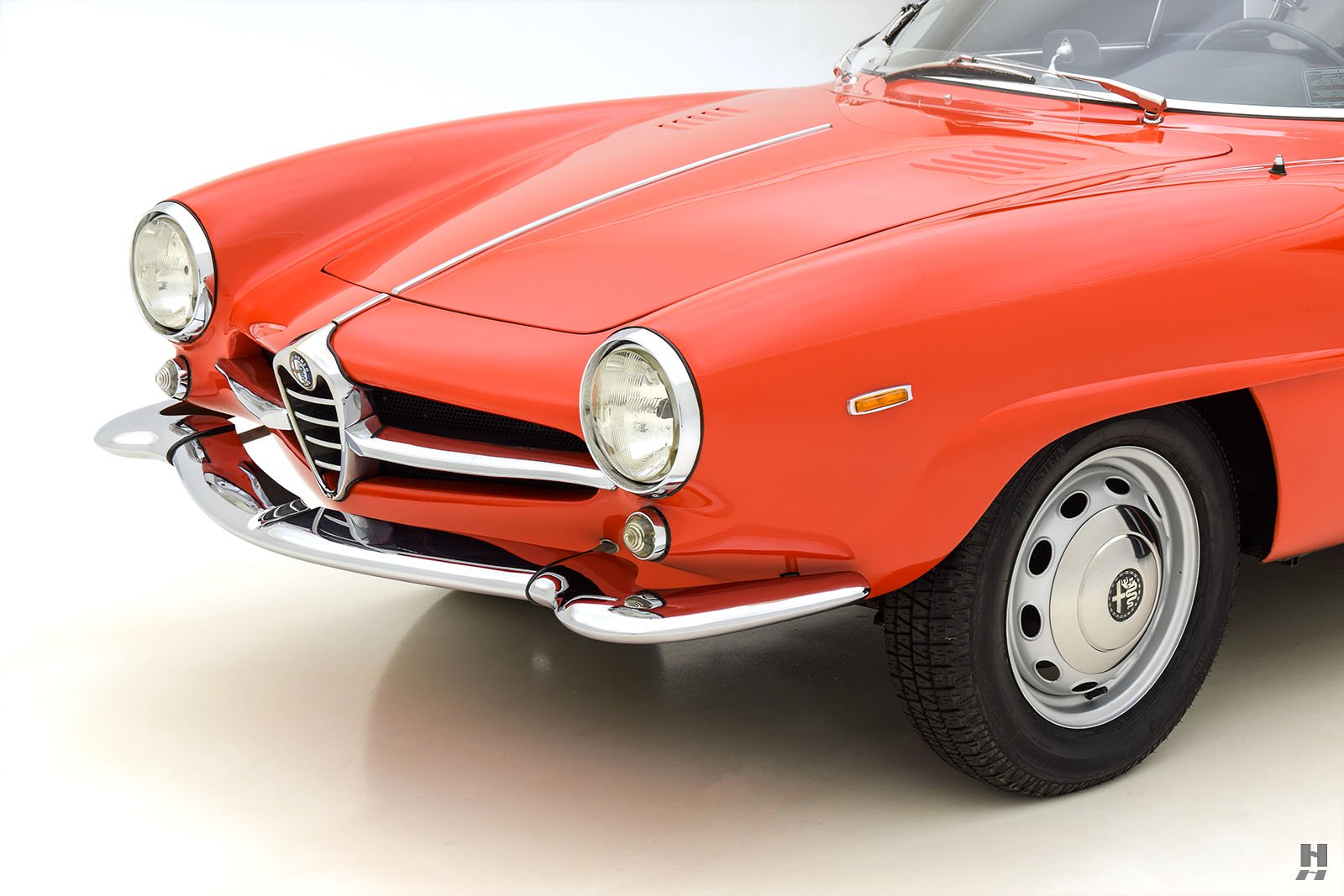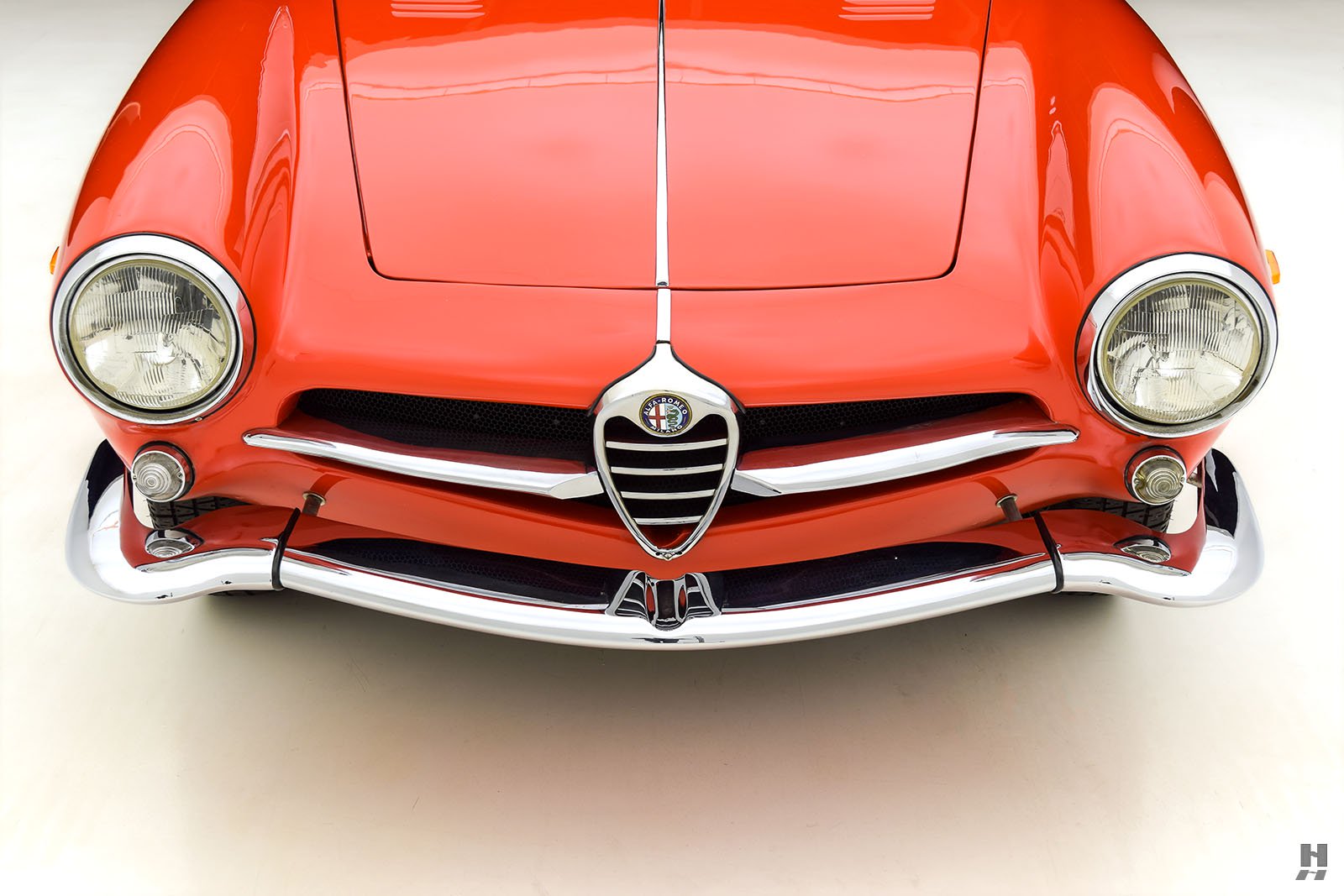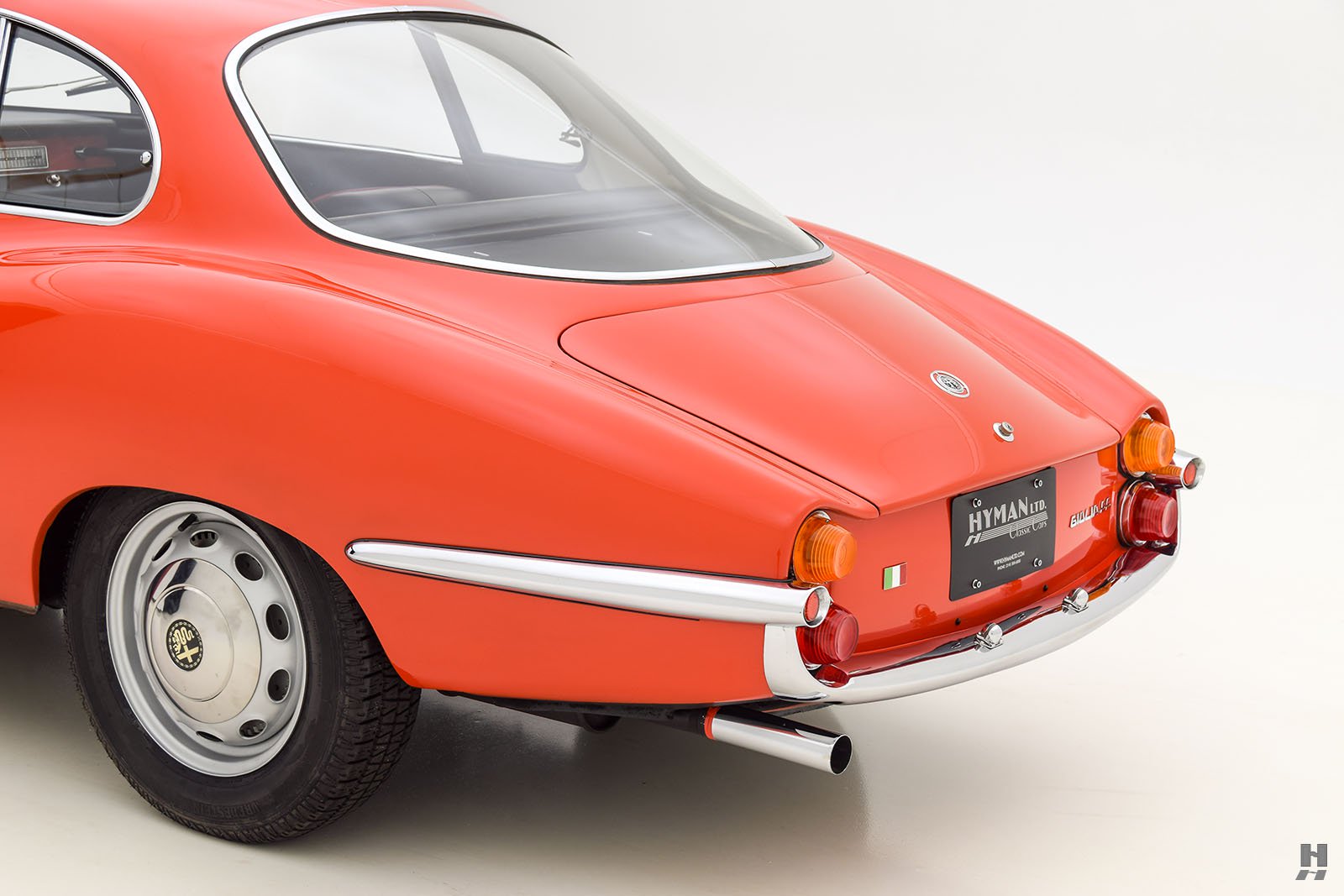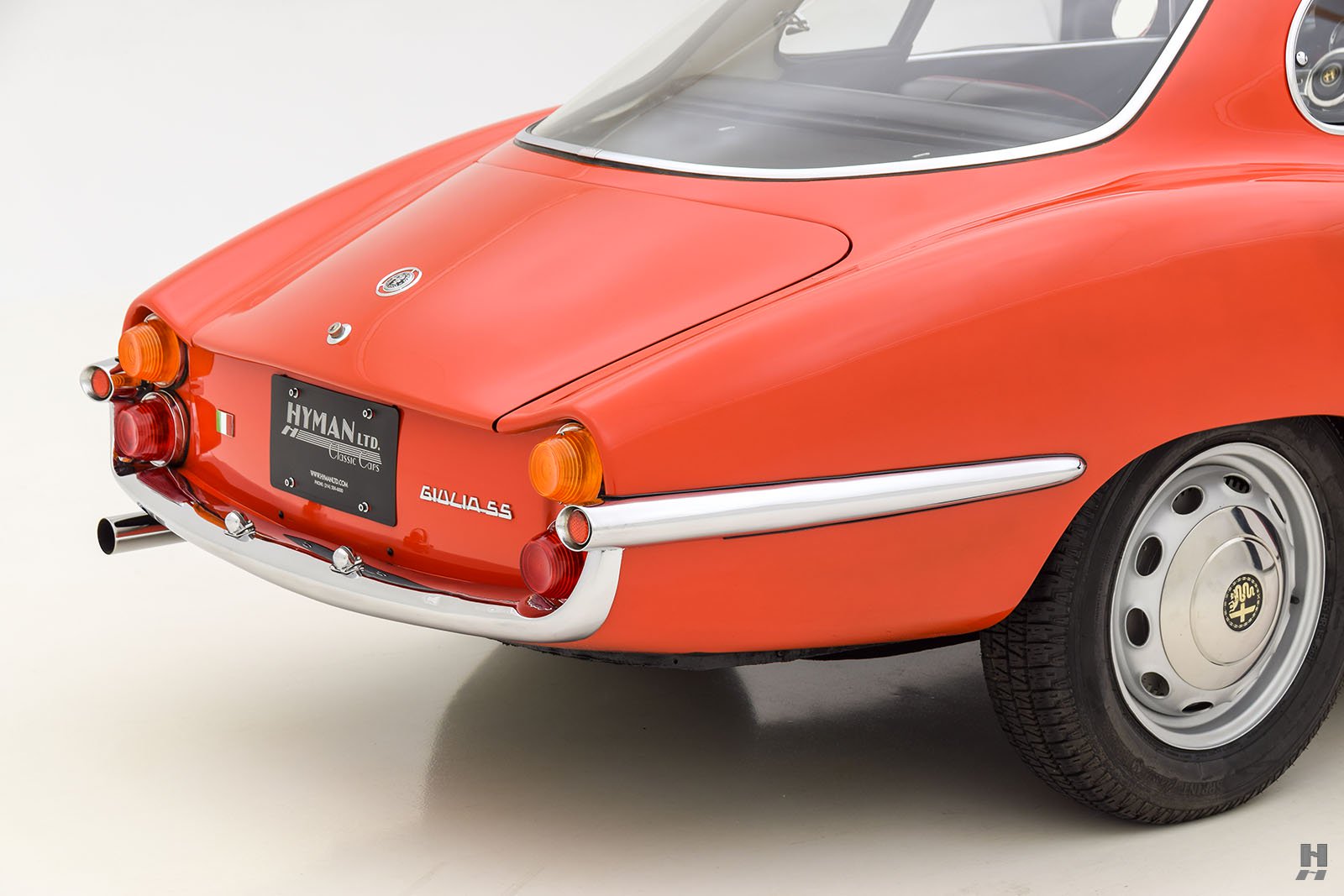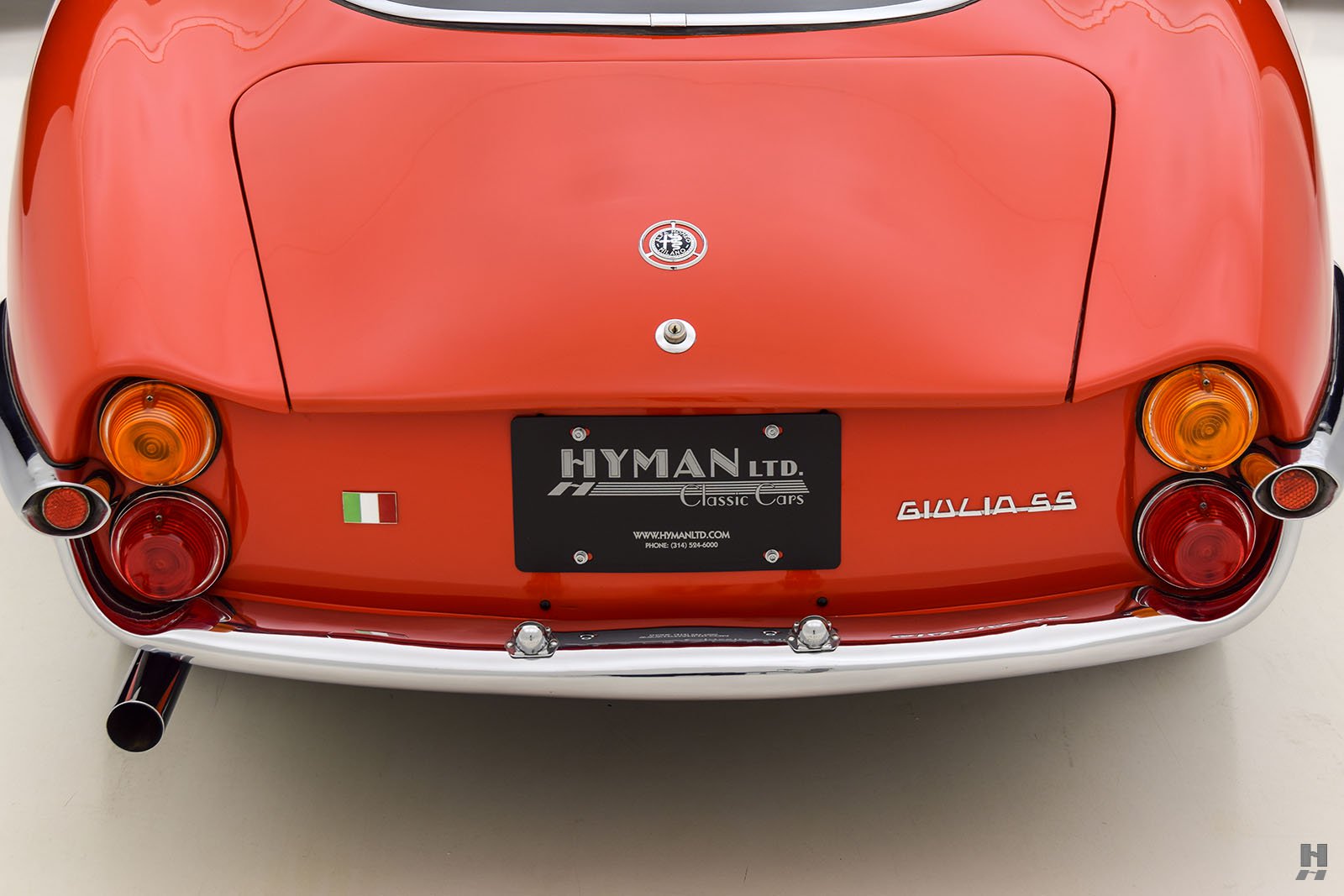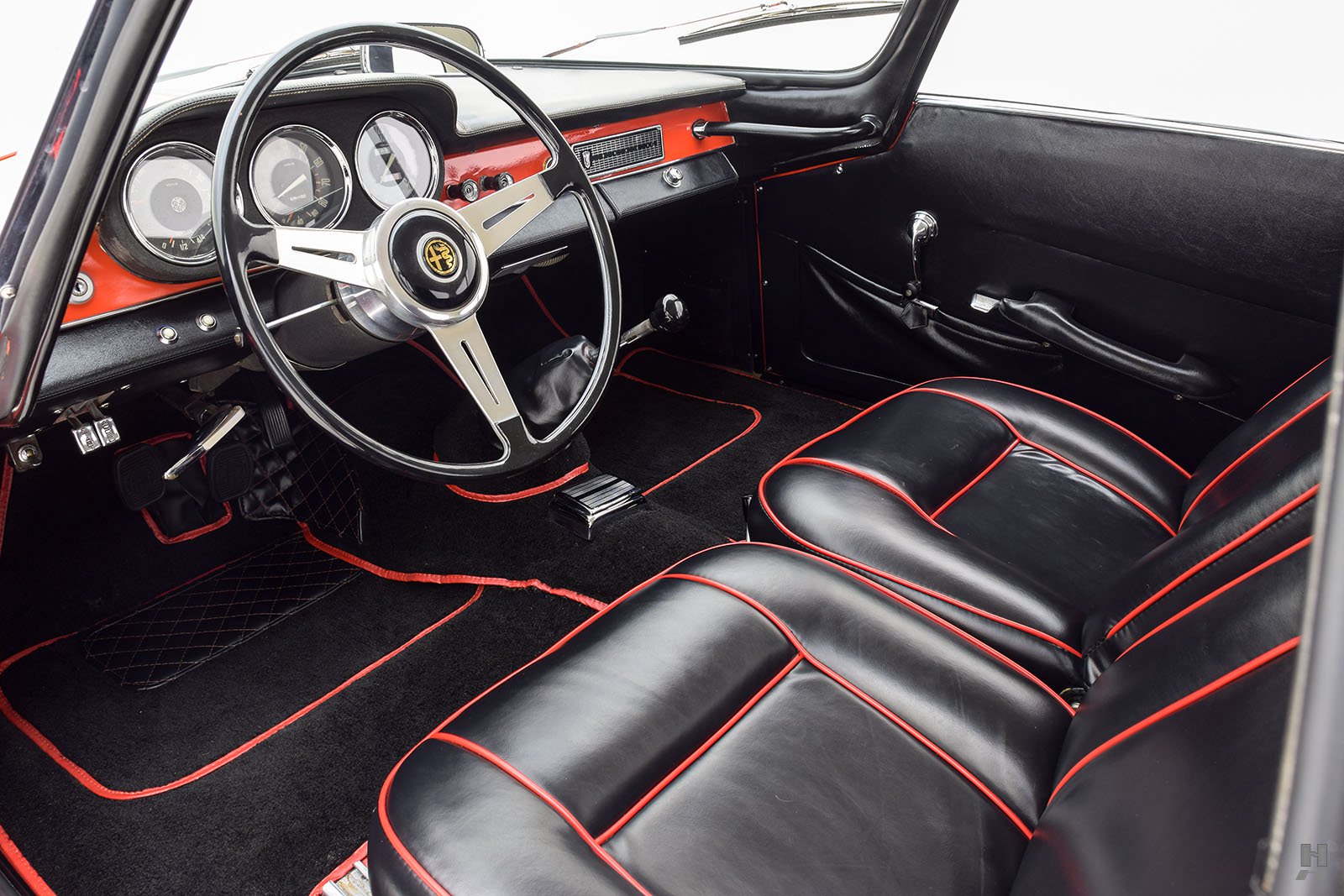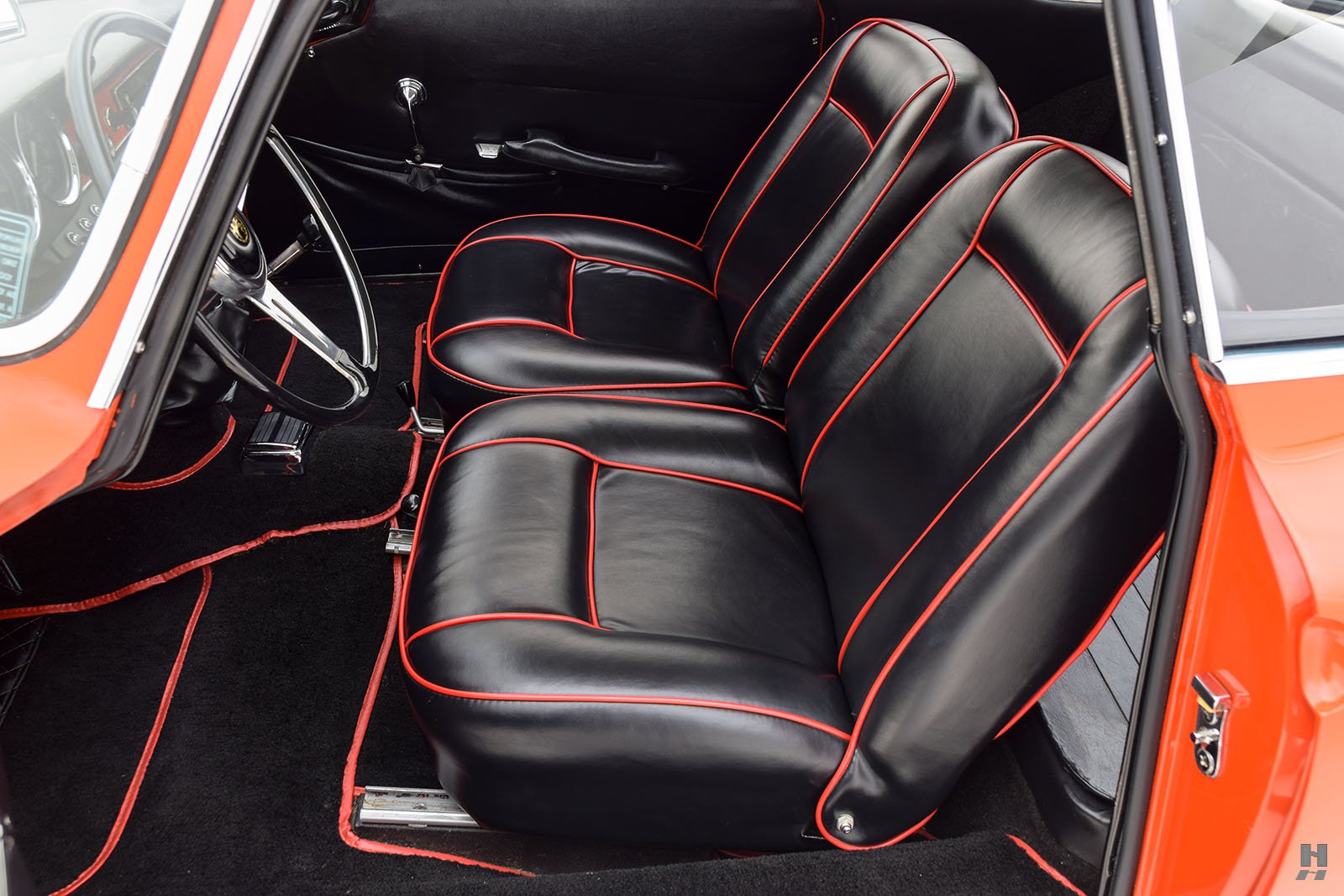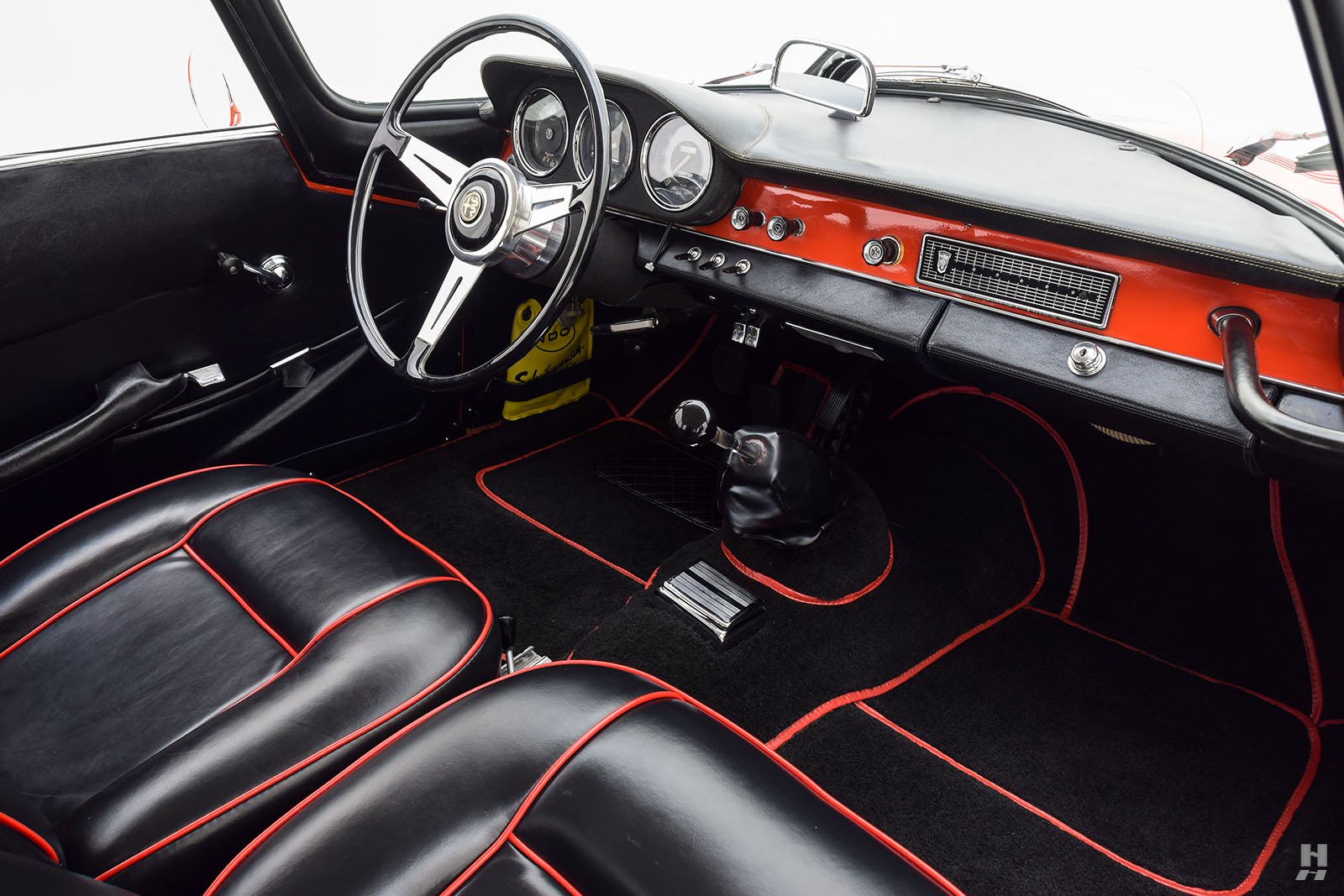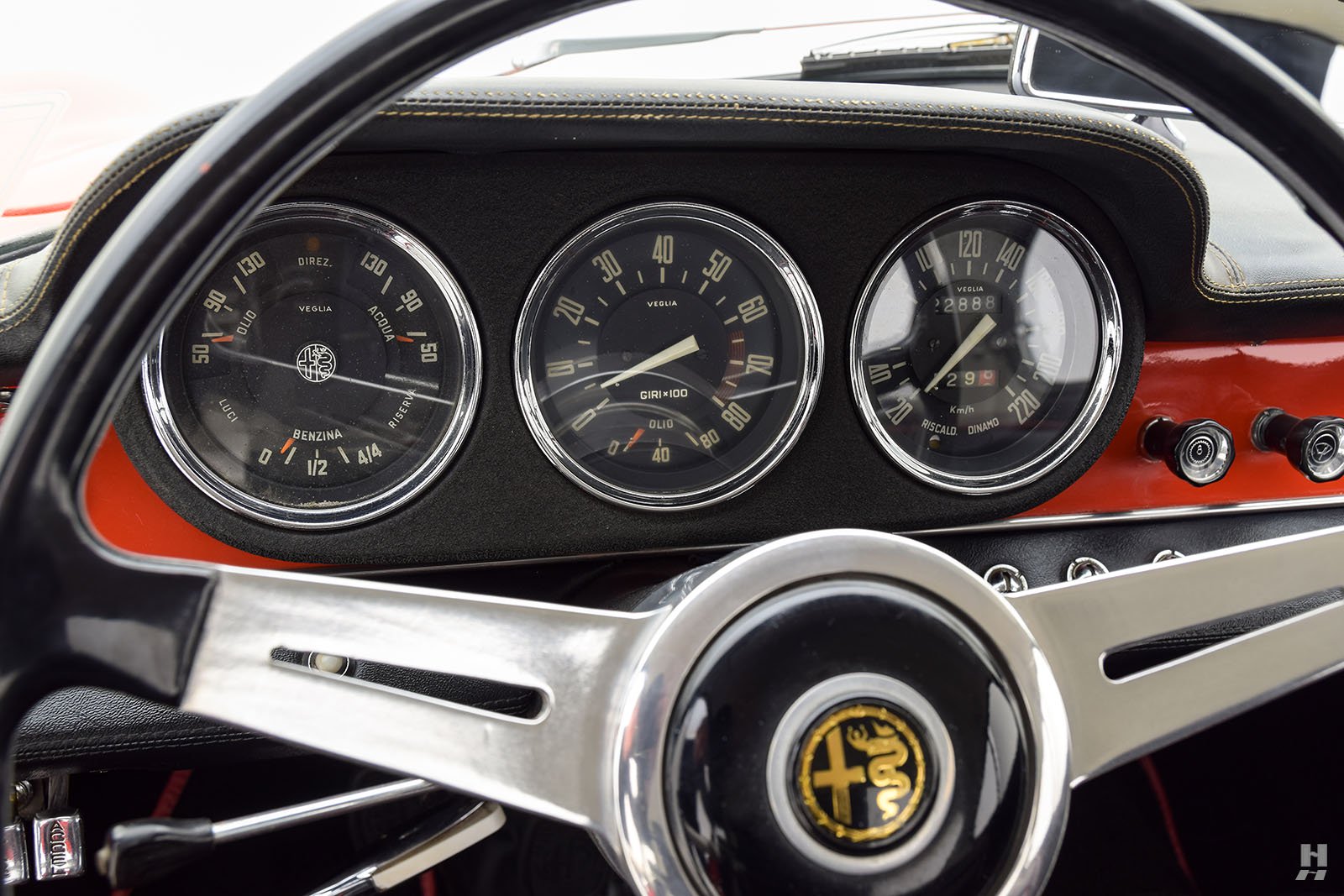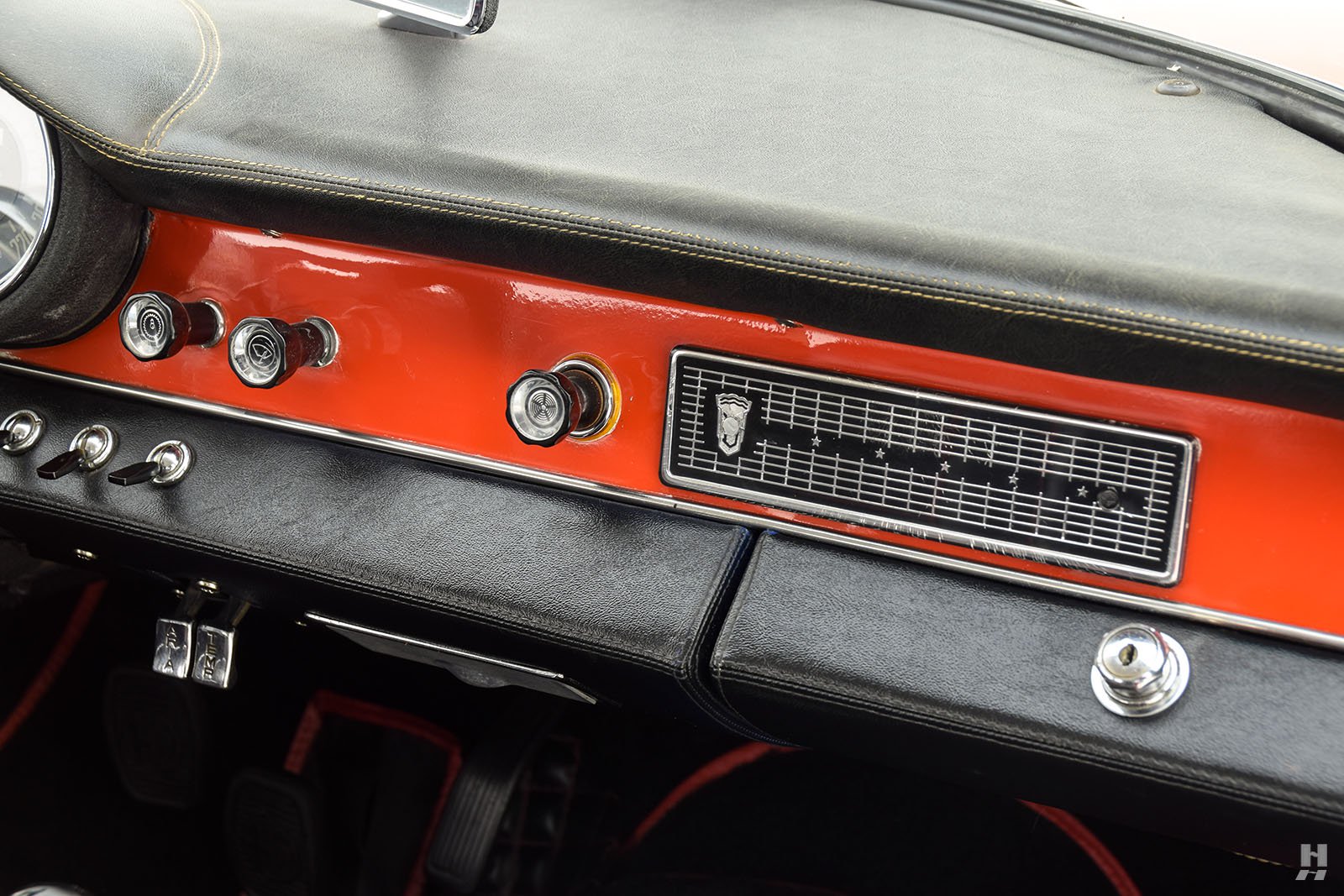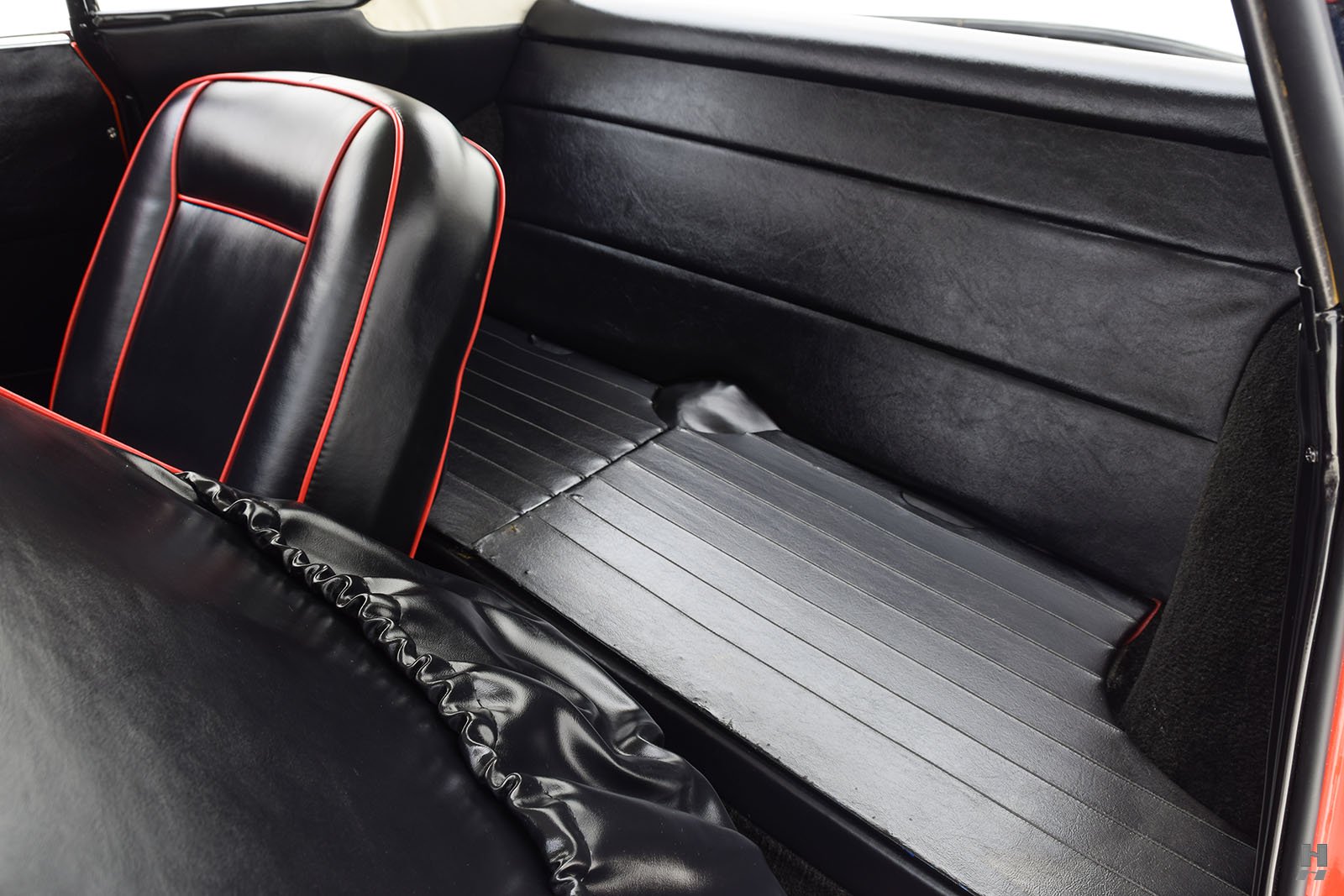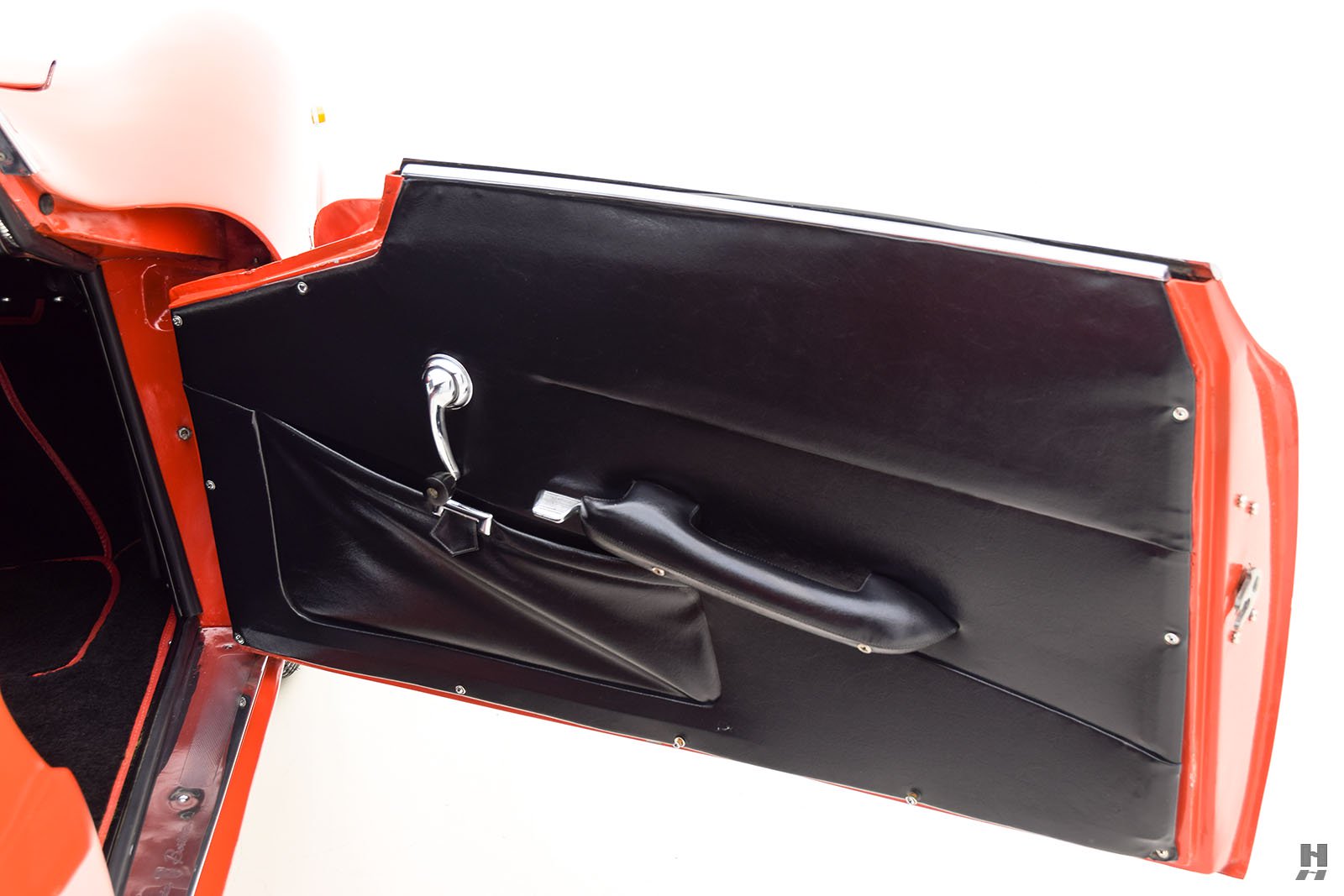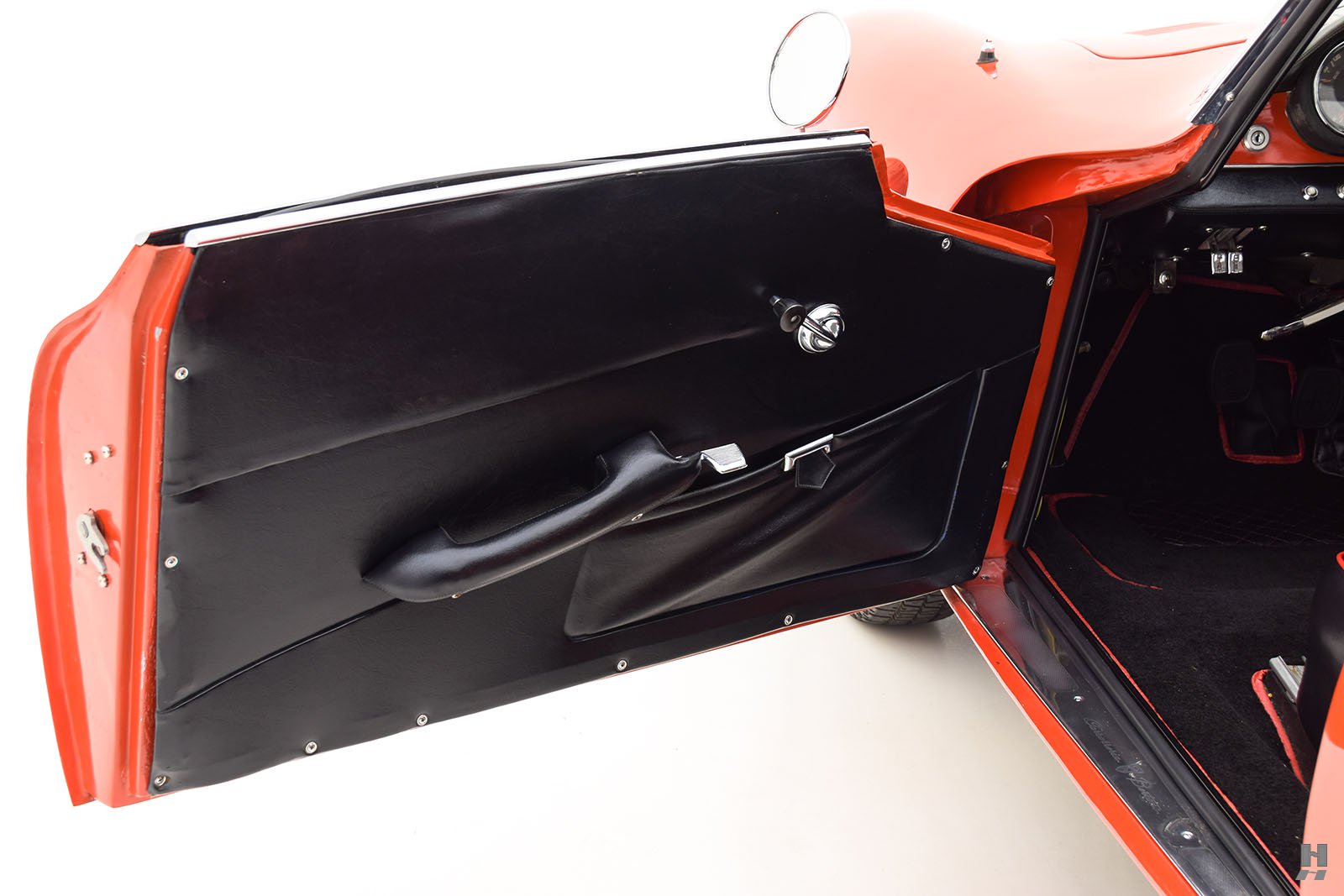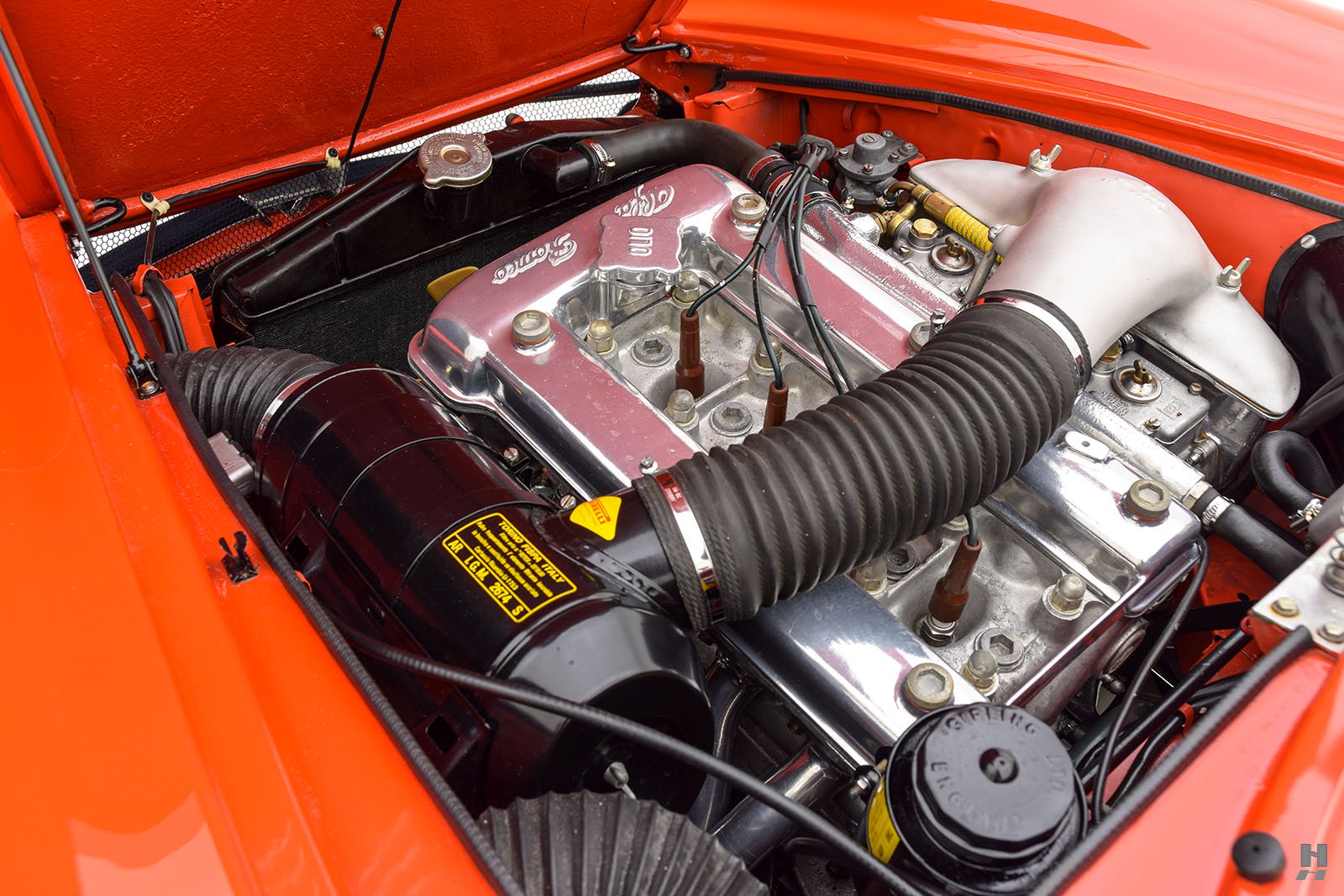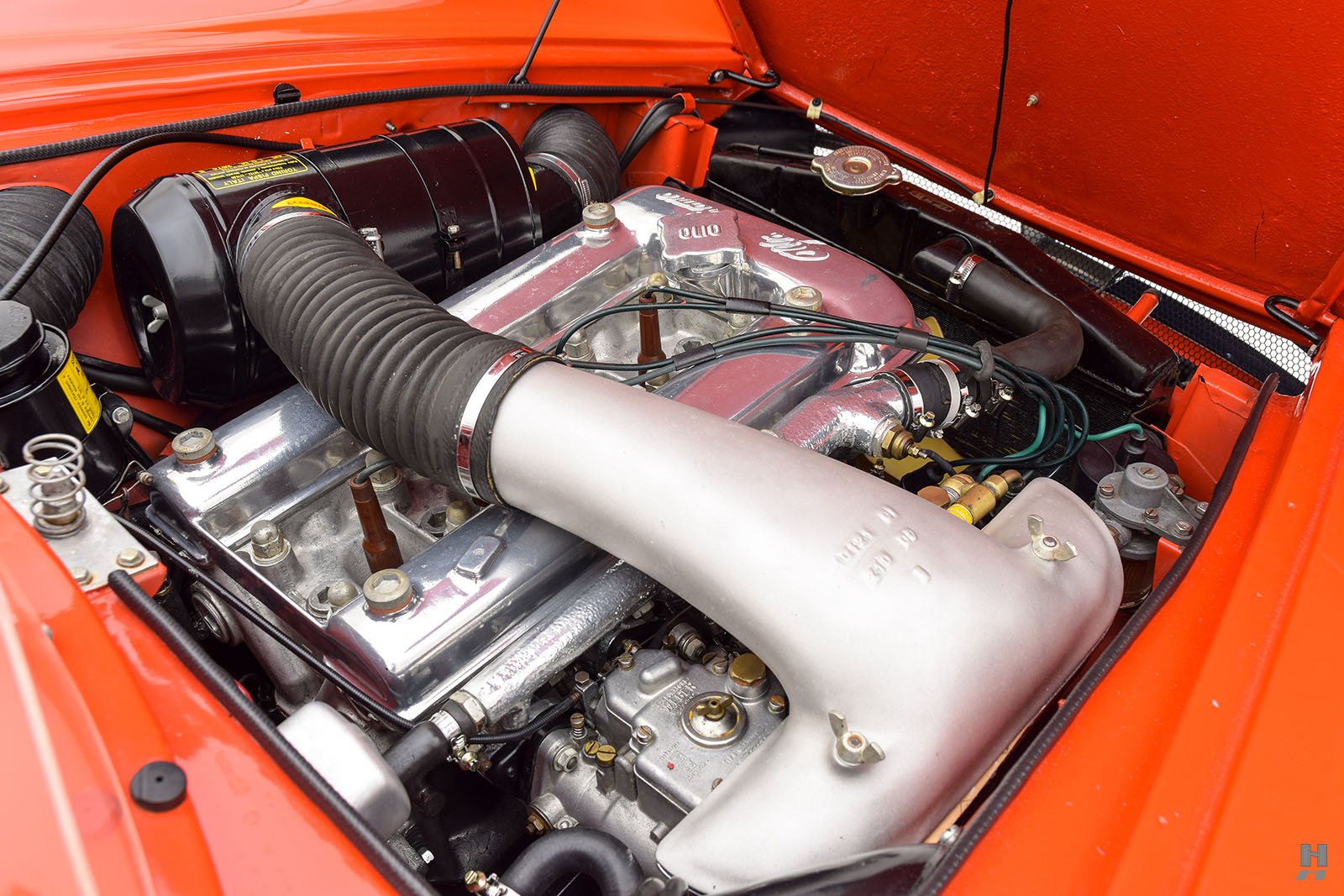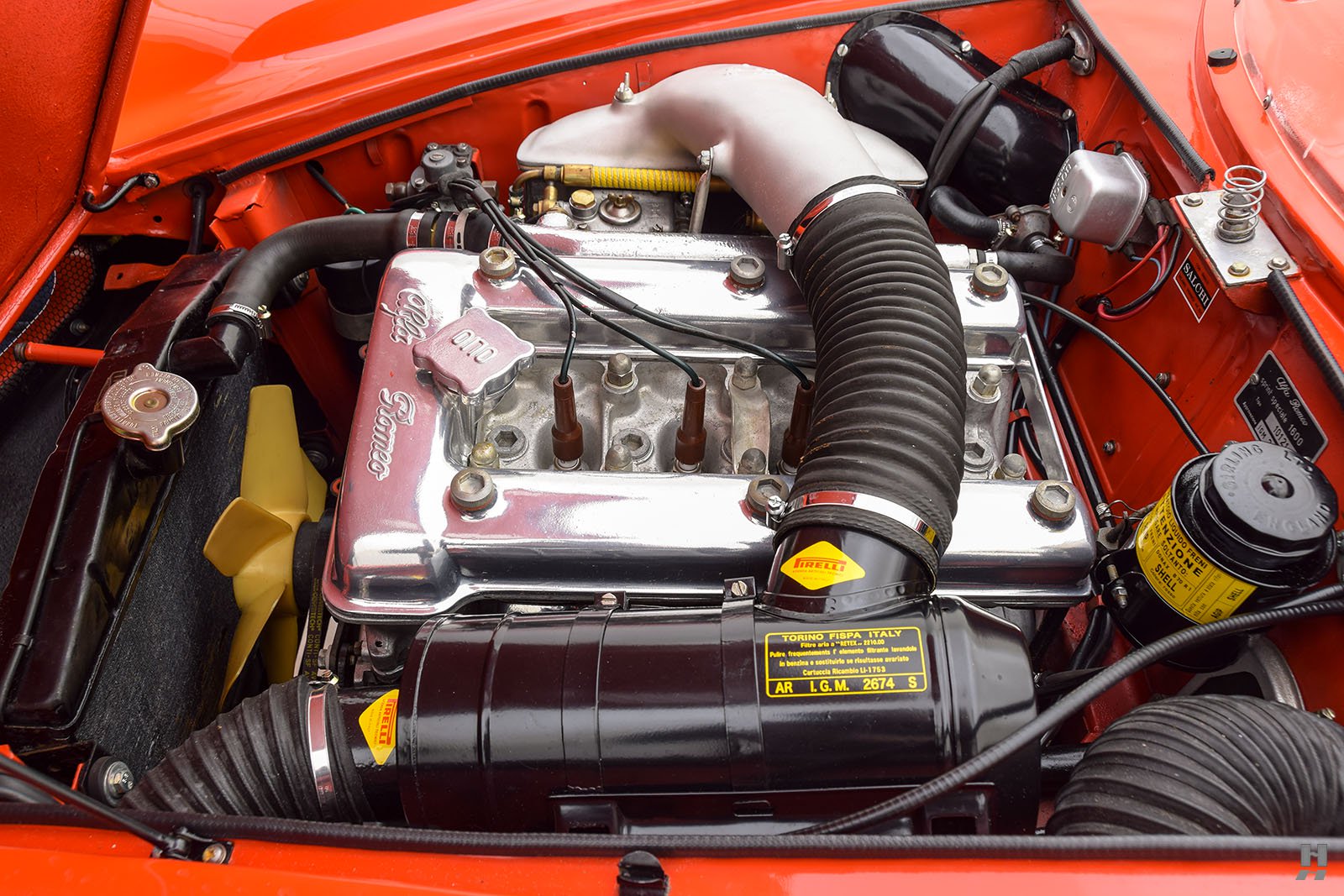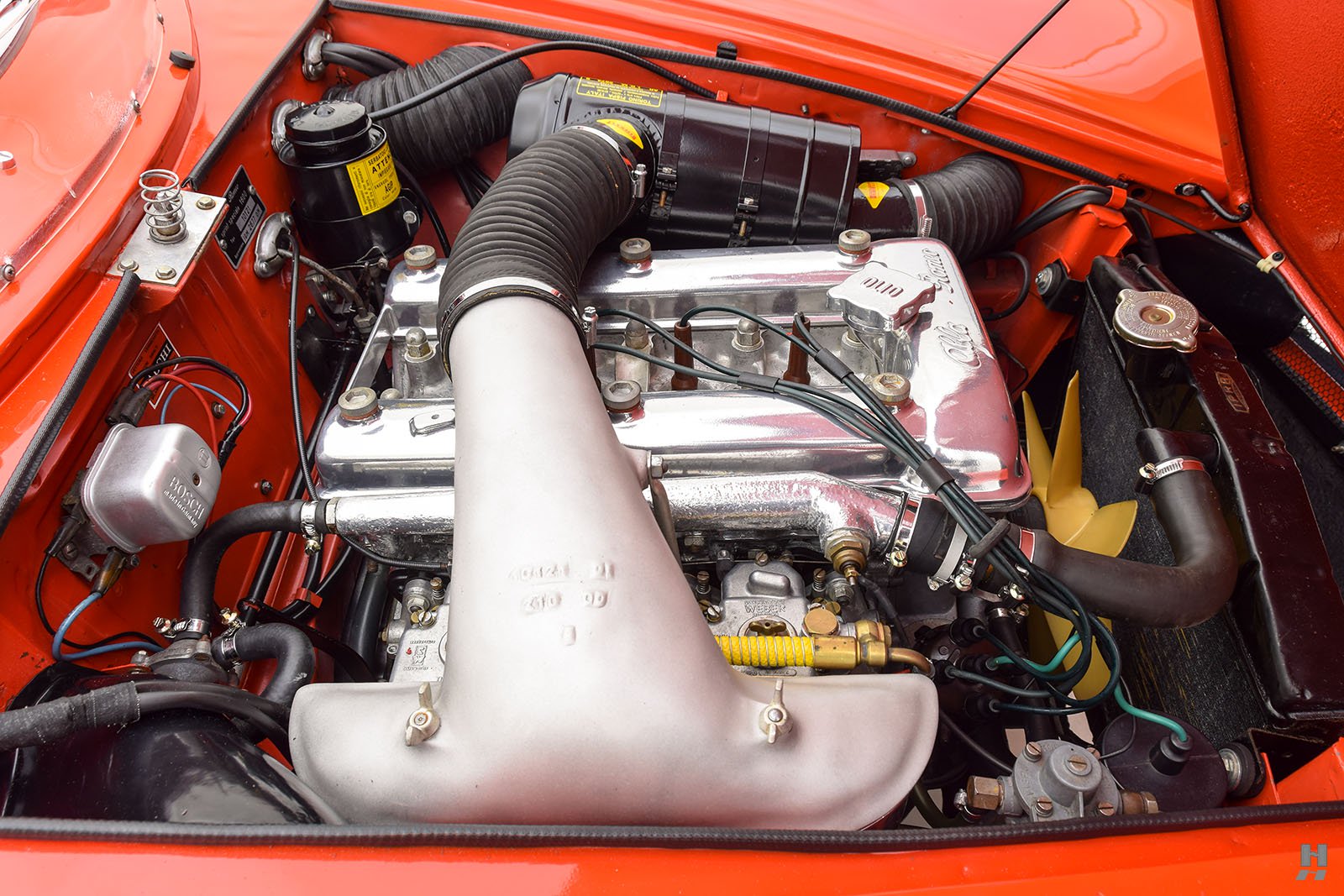 UPDATE: RM AUCTIONS WEBSITE 2019