PREVIOUS OWNERS: Bill Vermillion - disc jockey in Florida, Ric Lovecchio. RML Automotive -Daytona Beach, FL
The car was raced in Florida as evidenced by paper work that is with this car and previous mounting of a roll bar. The car is a 101 chassis with parts from earlier 750 series Veloce from the factory. This car is a "transition" car from 750 short wheel base to the 101 chassis which is an inch longer in the wheel base. Mr Vermillion passed decade's ago and his wife left everything completely as they were.  The garage in downtown Orlando that housed the sprint and the spider was falling down and completely overgrown.  It took all day with 3 men to cut a path to drag the cars to the street.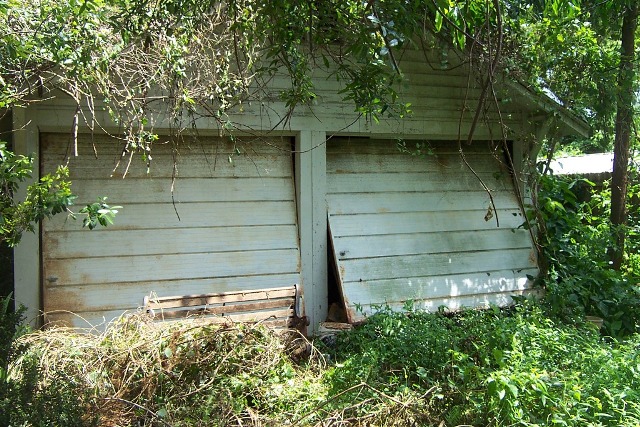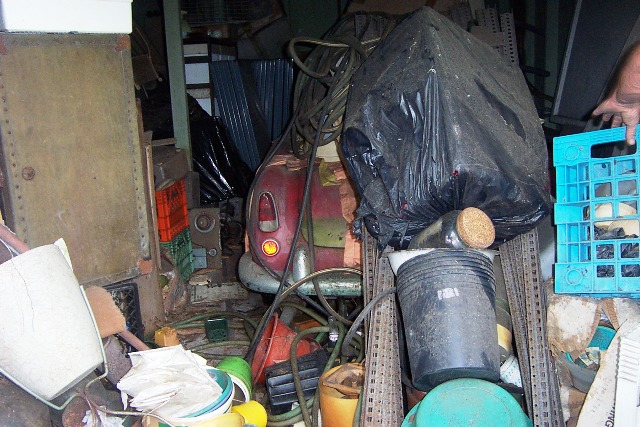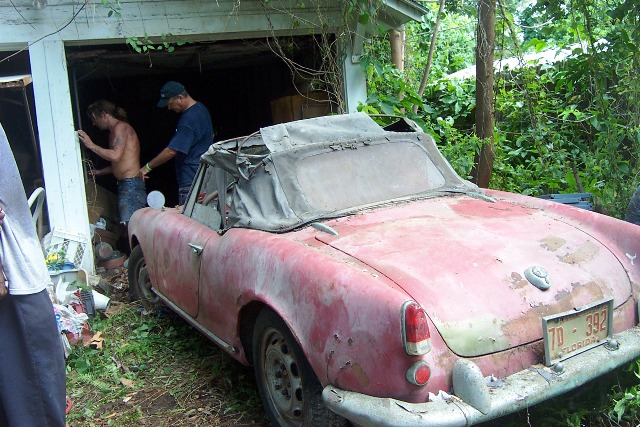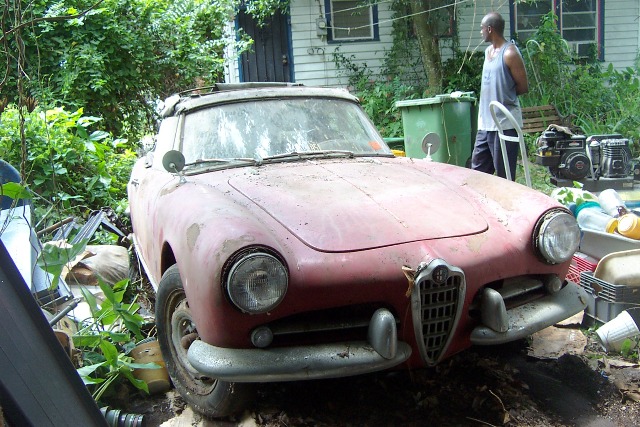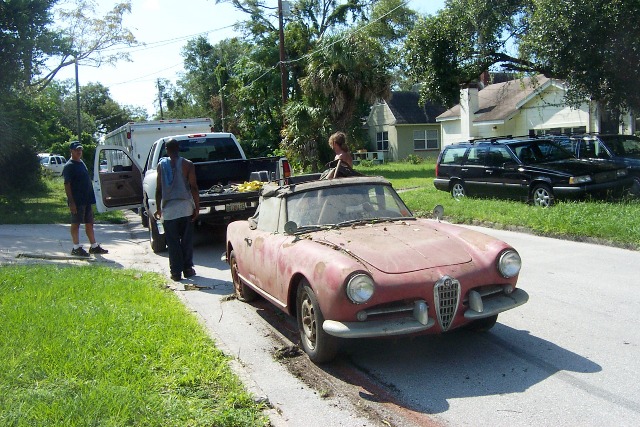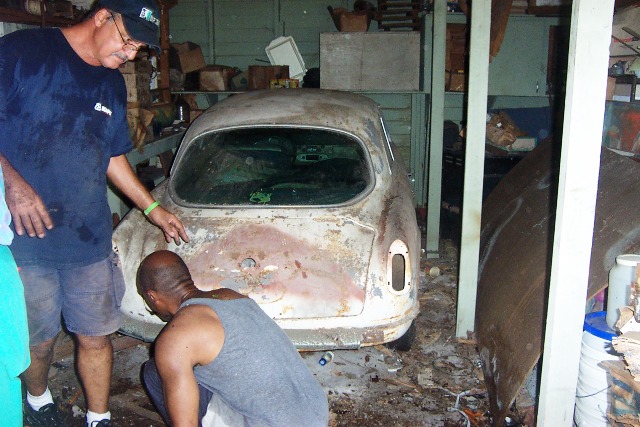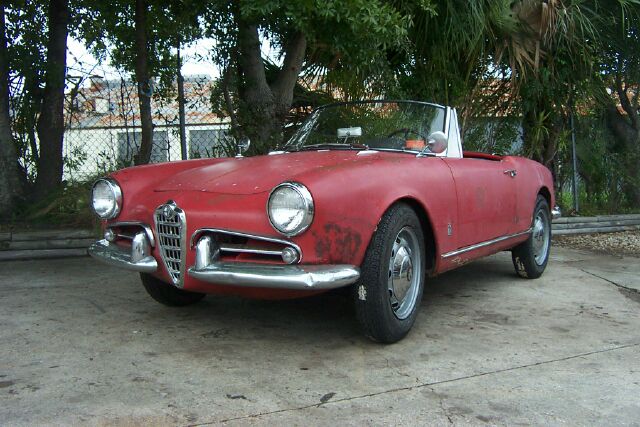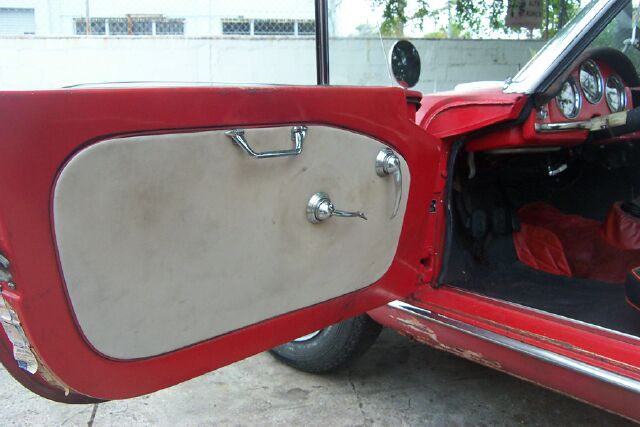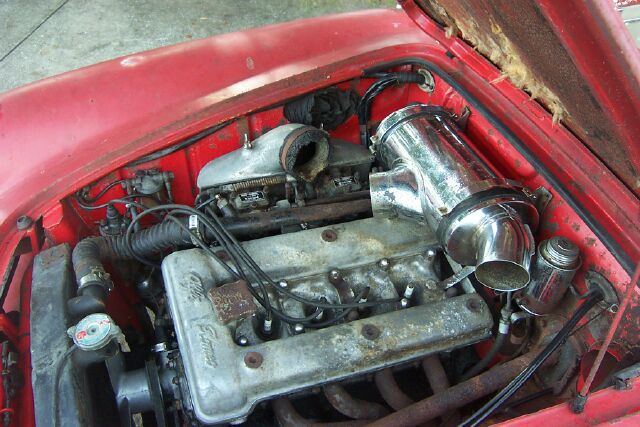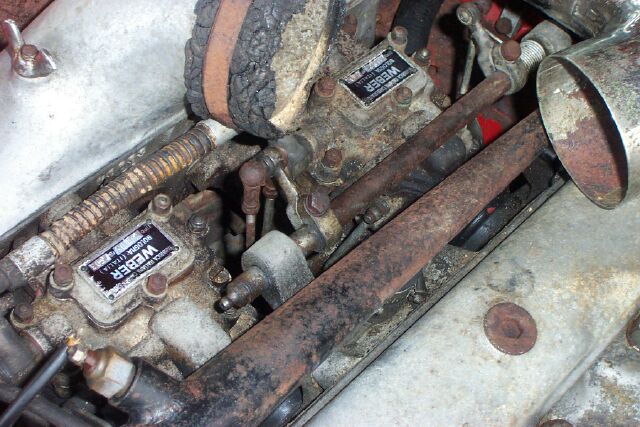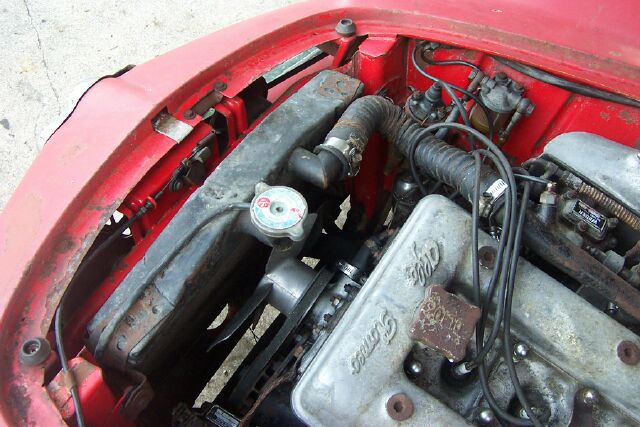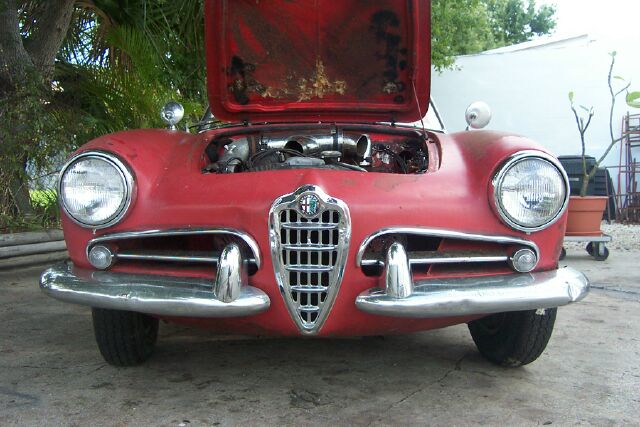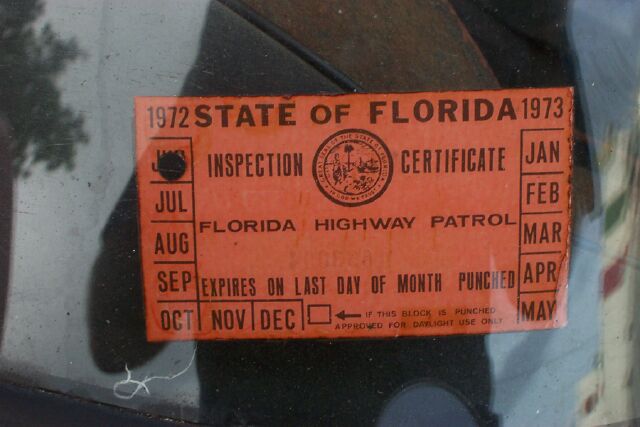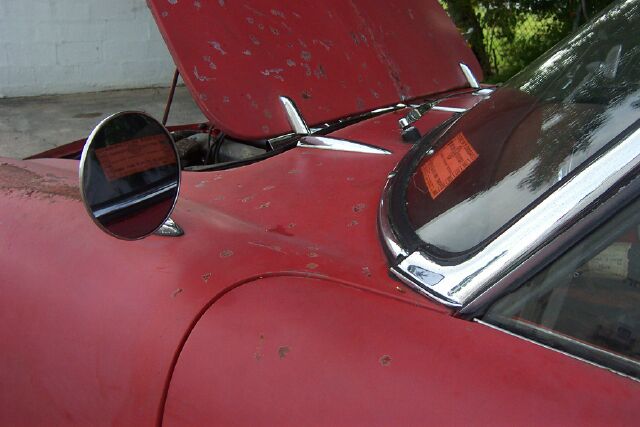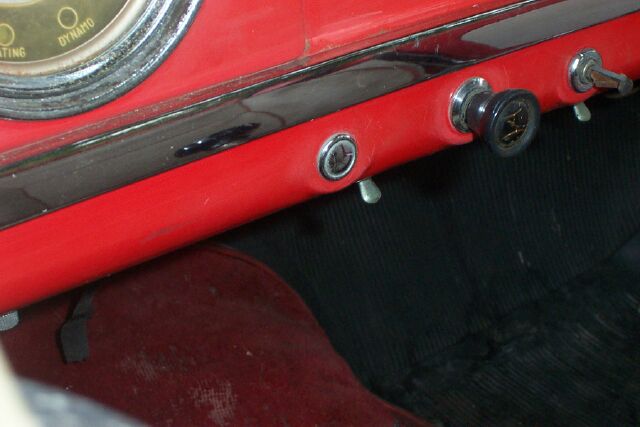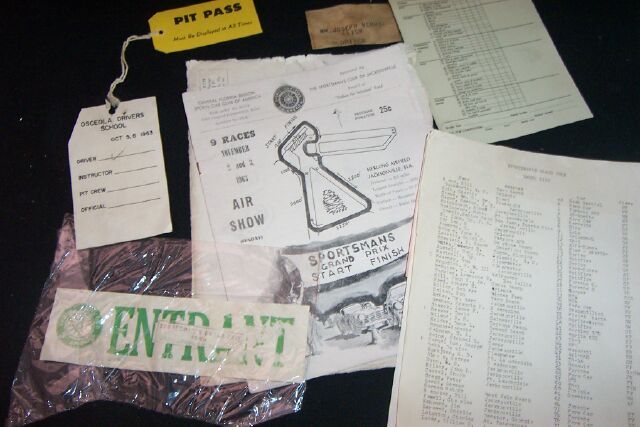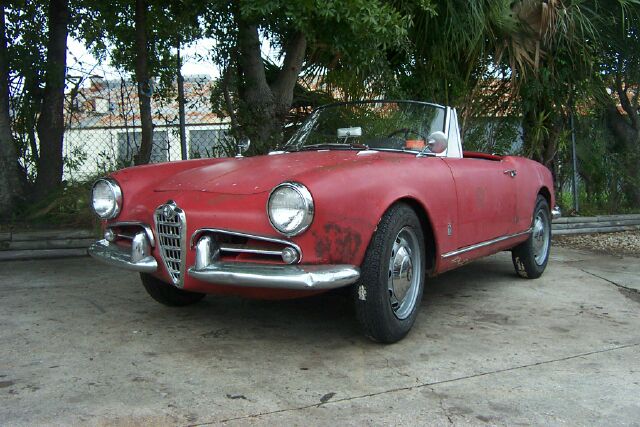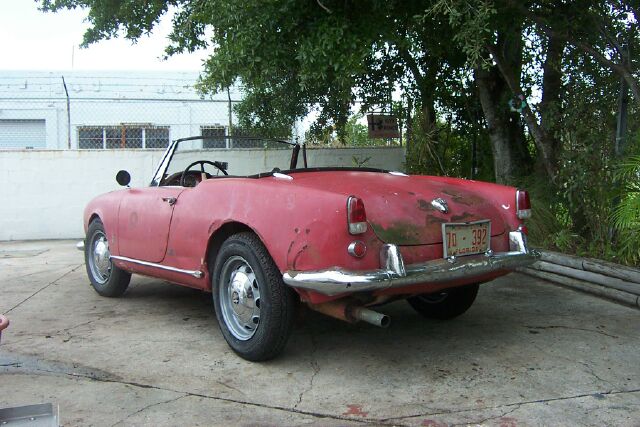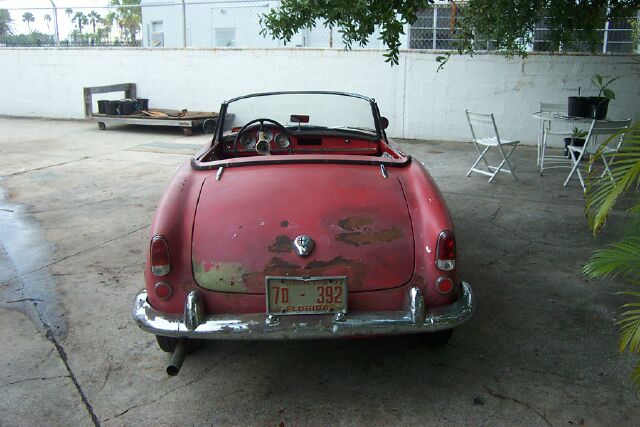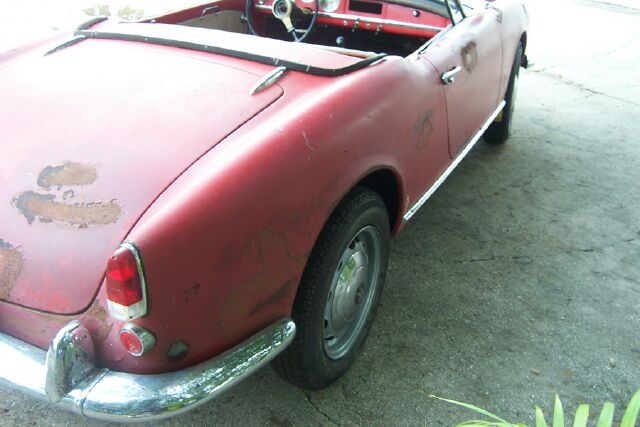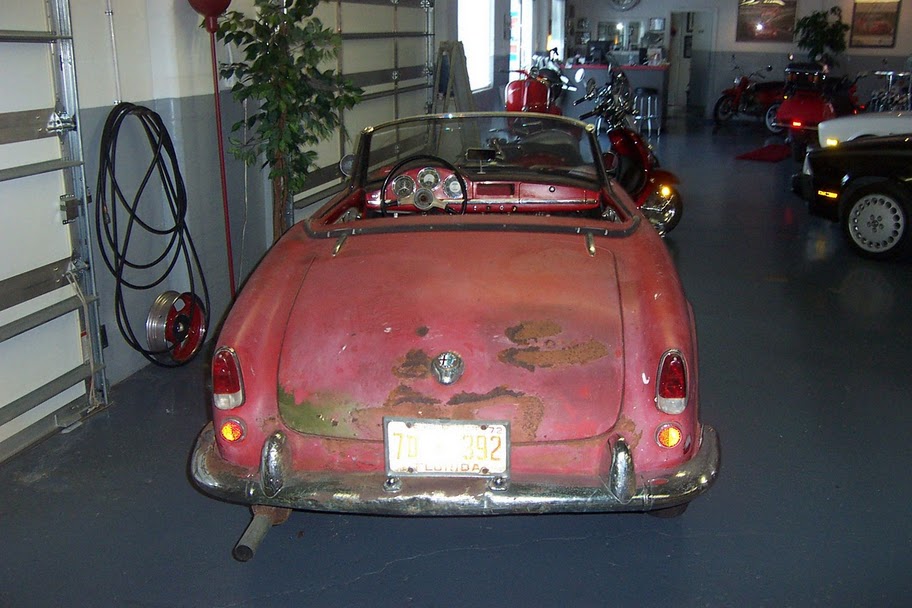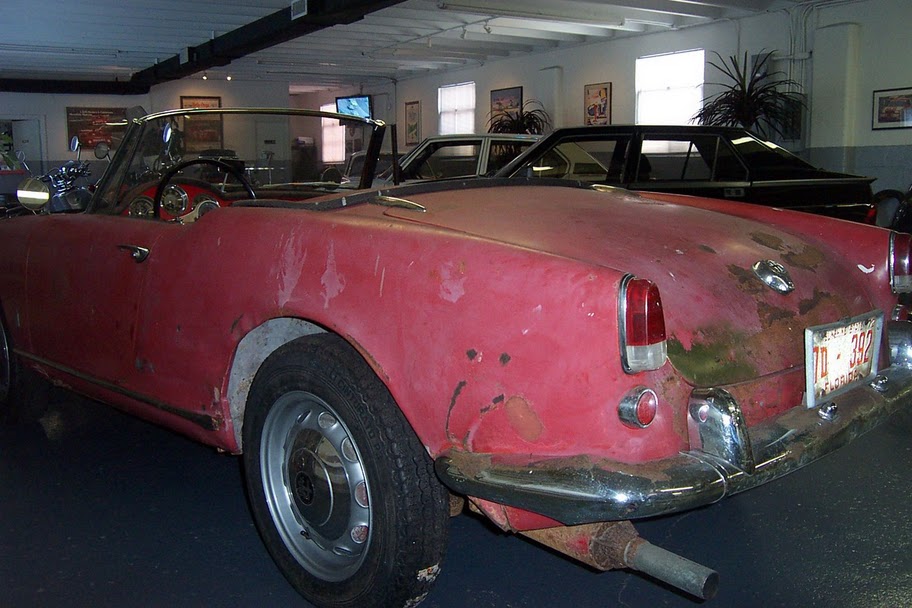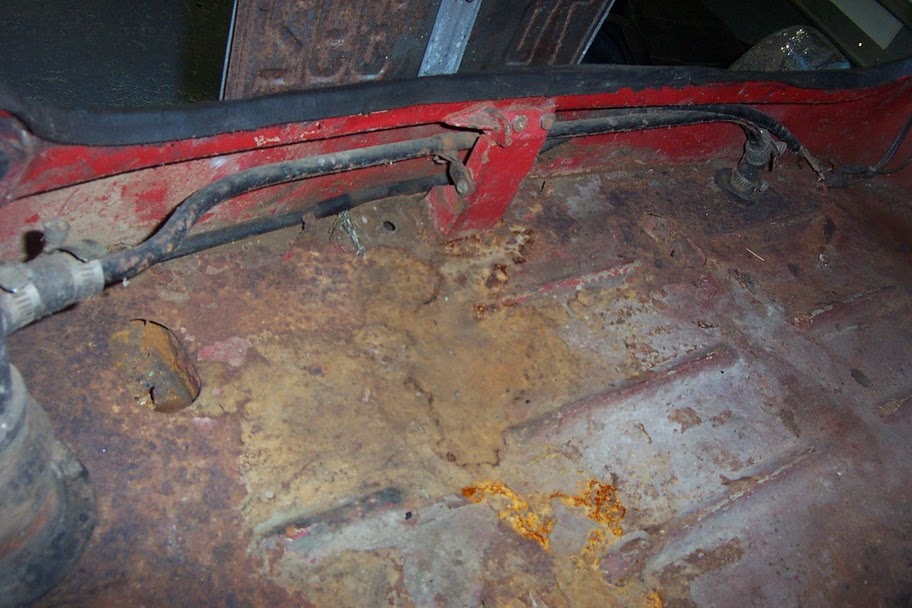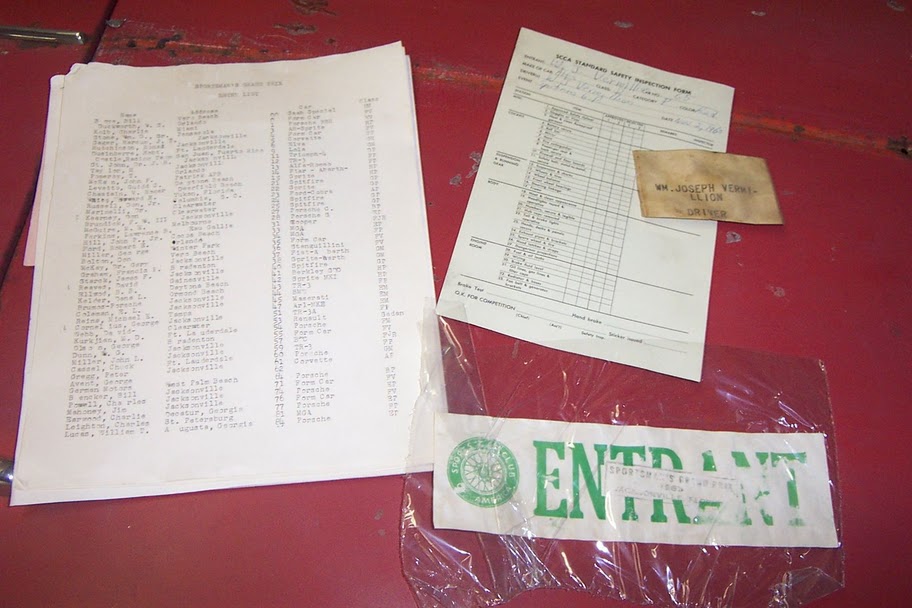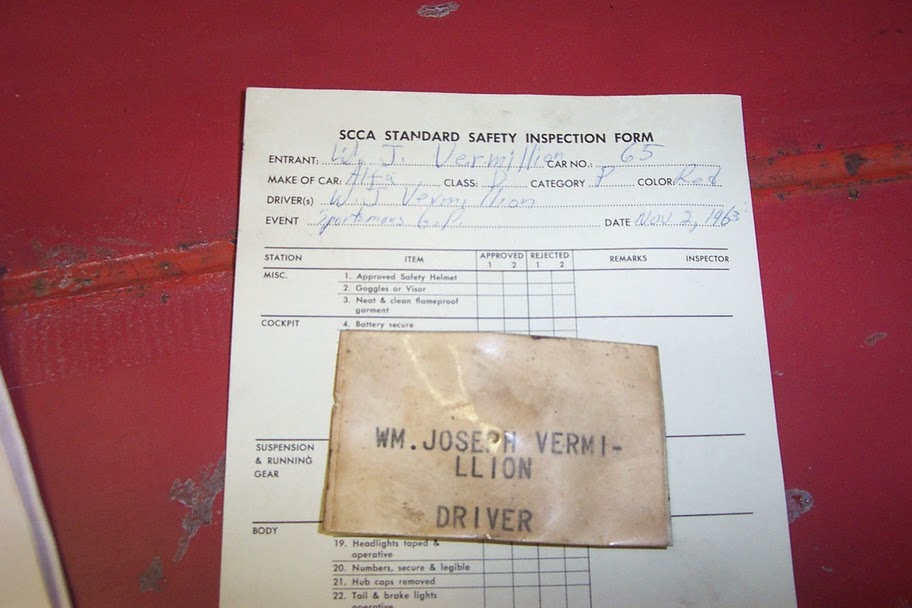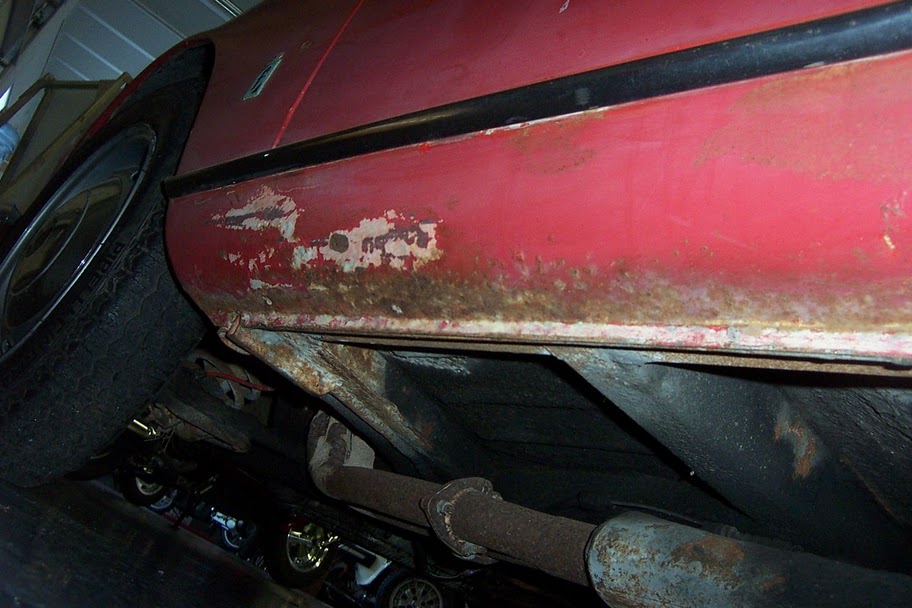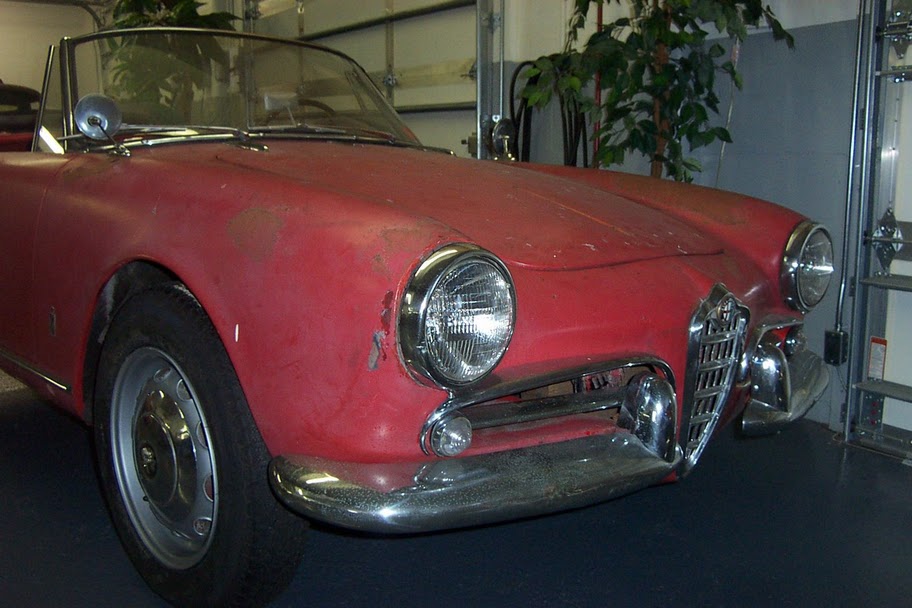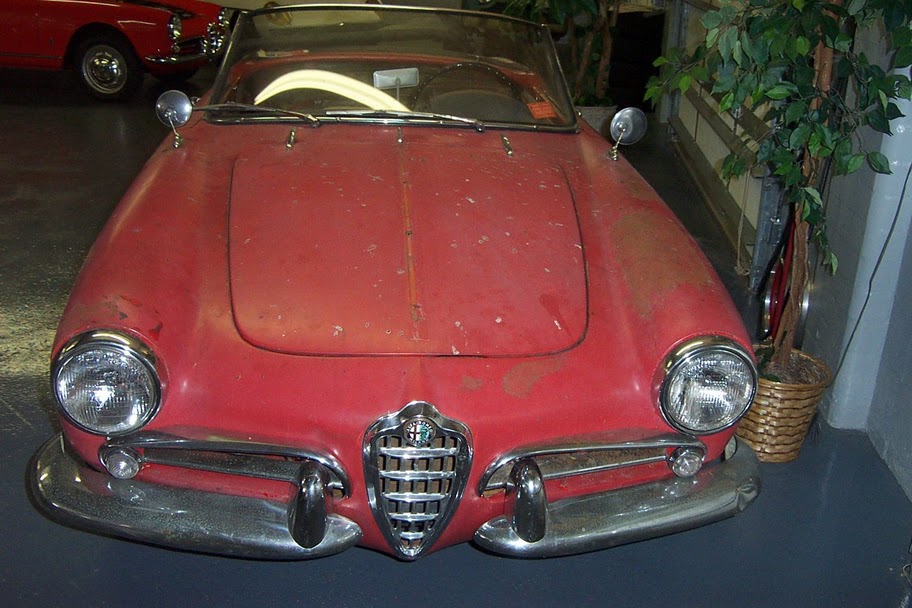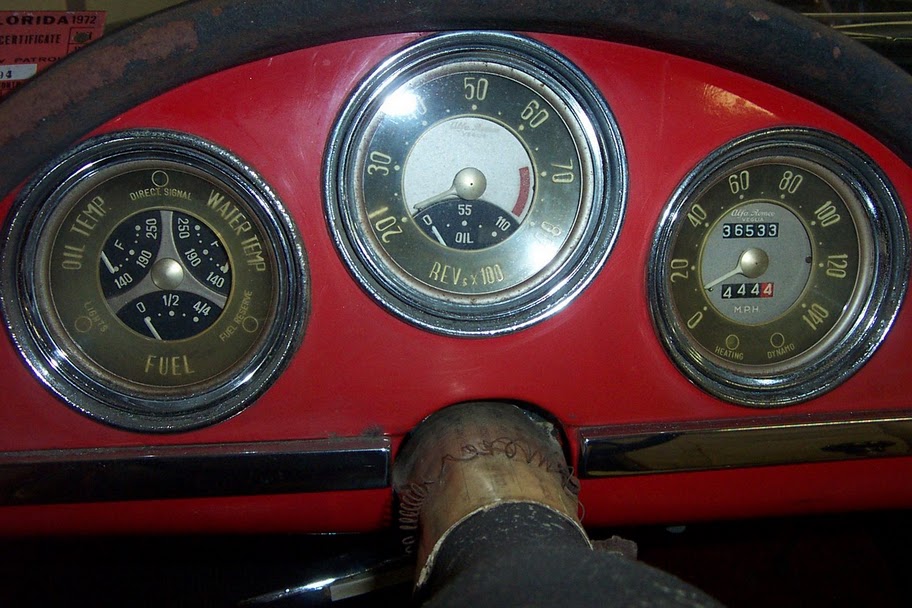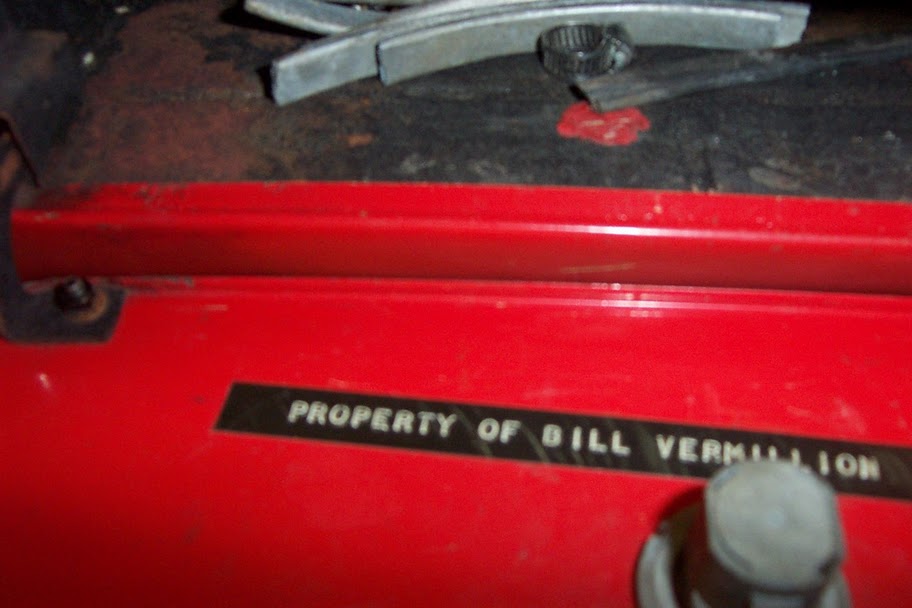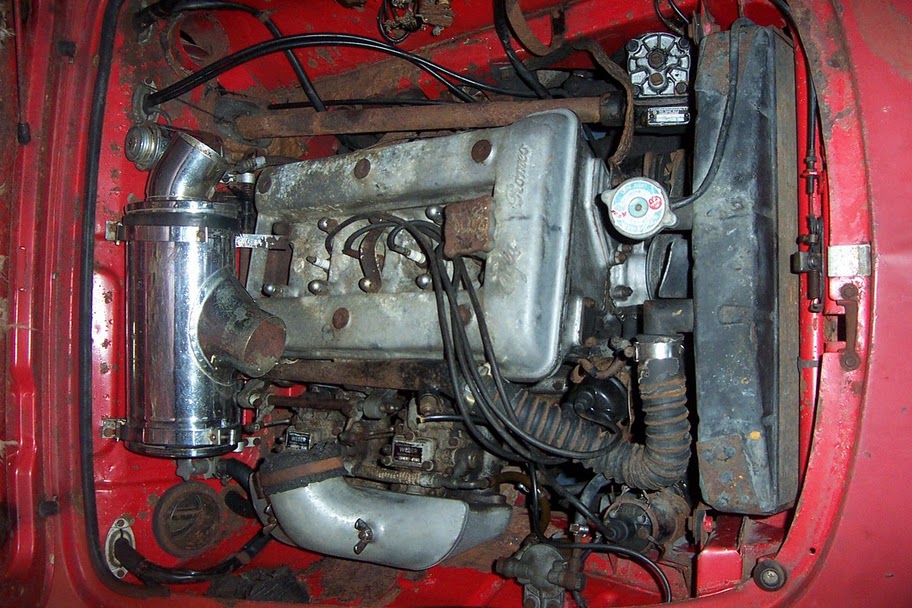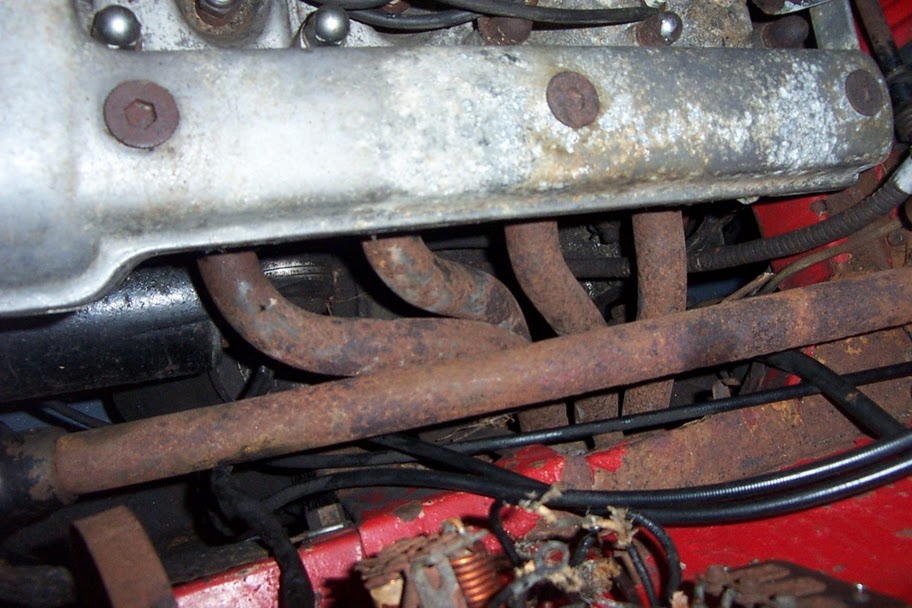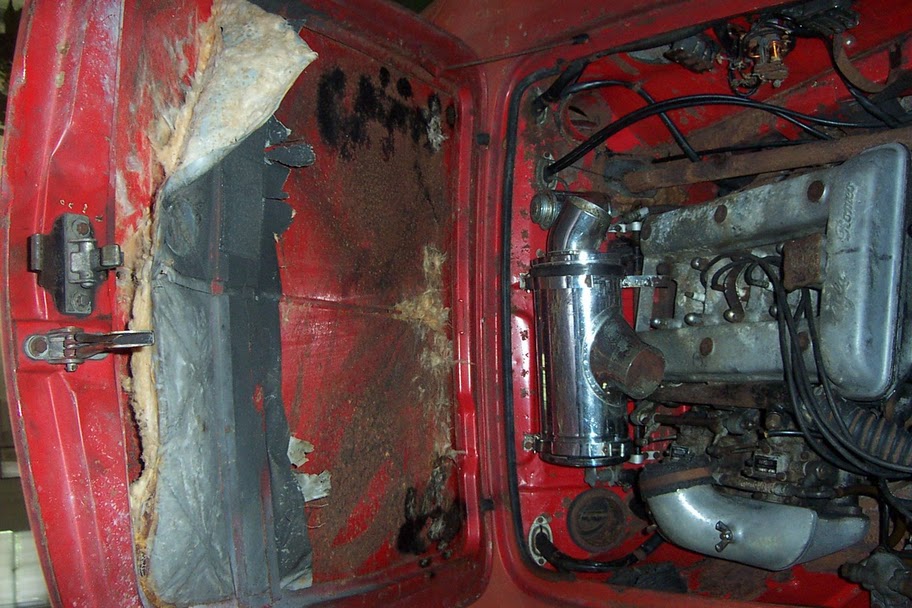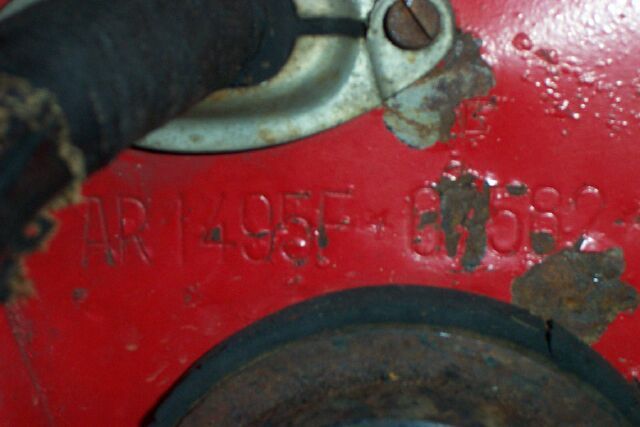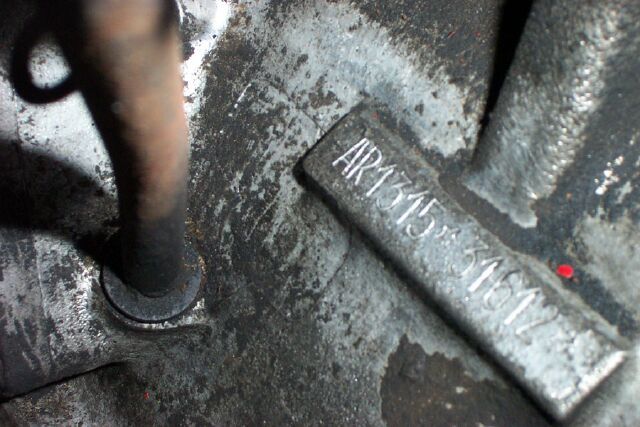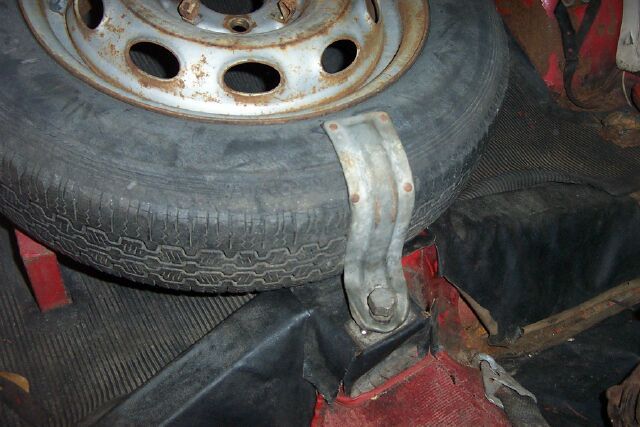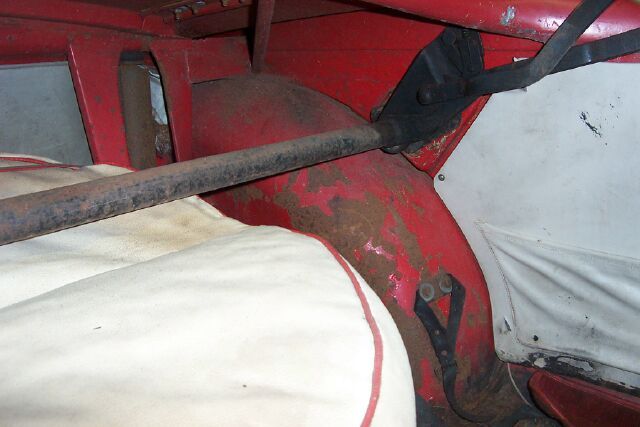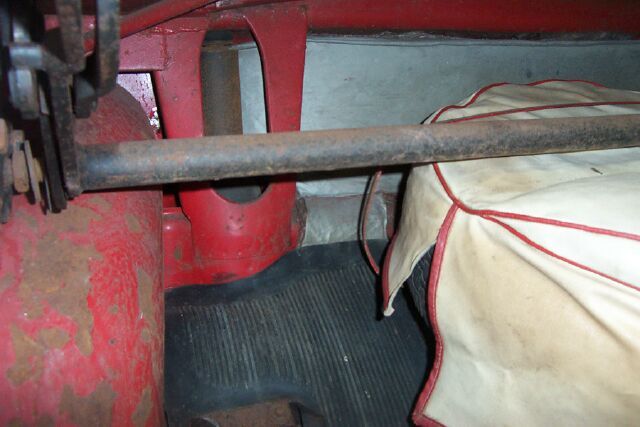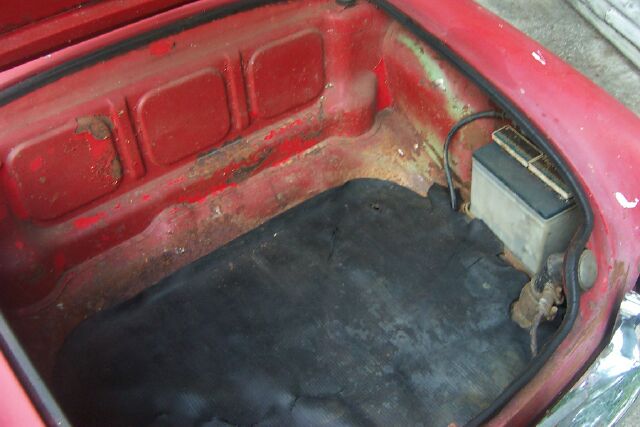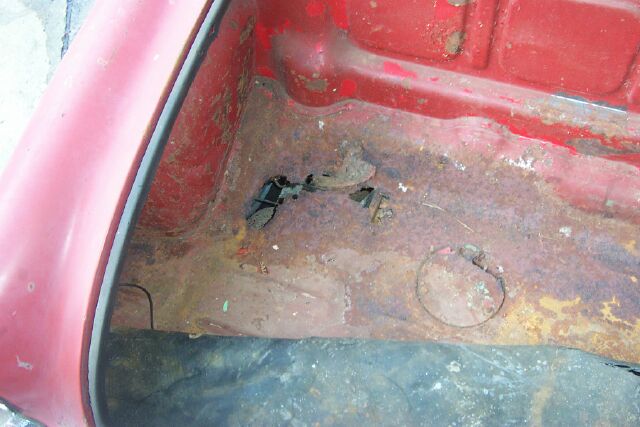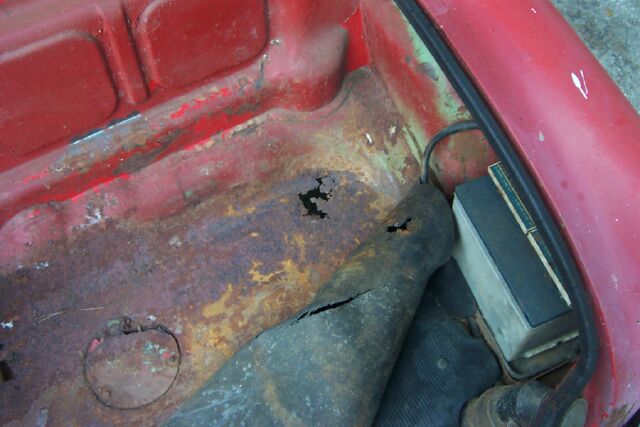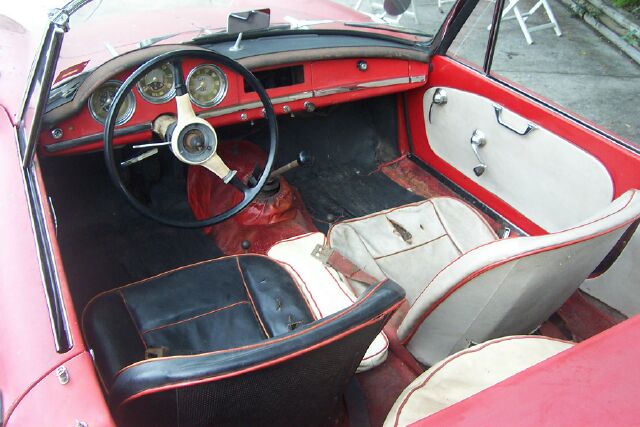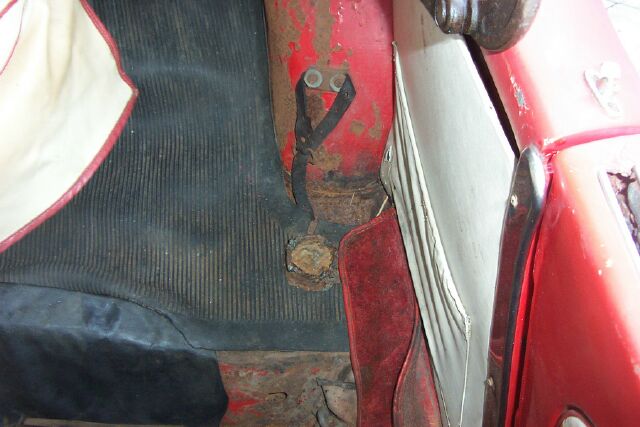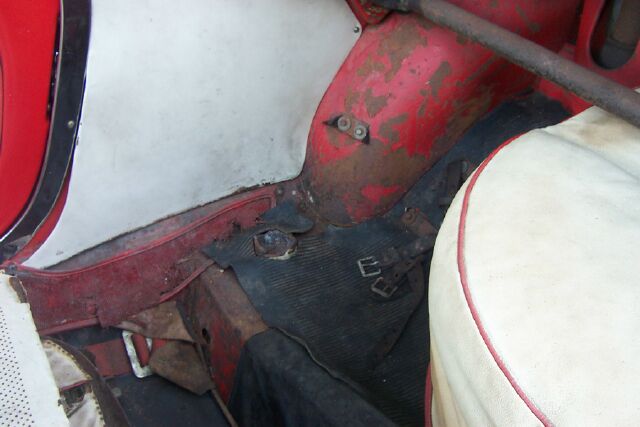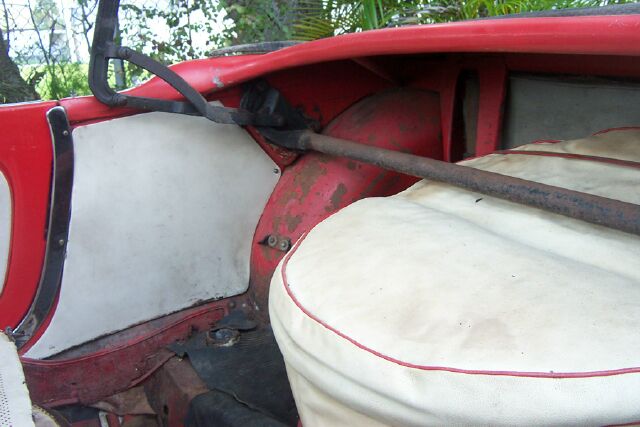 This is from an EBay auction
Auction text: "1960 Alfa Romeo spider veloce 750 long wheelbase car. According to Alfa this car # AR1495F 07852 was manufactured on March 7th 1960 and sold to Hoffman Motor Cars in N.Y. on March 23rd 1960. The engine number is AR 1315.32895. Body color is Red.
This sale includes original correct numbered block along with engine # 1315.31612 That is complete with the DCO3's installed in the car now and not running from a 59 veloce. I also have the title for that car # 1495F 04673 that according to Alfa was built on the 1st of September 1958 and sold to Hoffman on September the 12th Body colour is also Red.
This car # 07852 was raced in the SCCA back in the early 60's in Florida. You can see in the photo's where the roll bar was welded to the floor . There is also a driver/entrant packet as well to document this.
What you are buying is a correct 1960 veloce with the matching number block, and complete veloce engine from the 59. I have a clear FL titles.
You also get a FL title for car # 04673 that is long gone……..but the matching numbered complete engine is fitted to car # 07852 now. I suppose you could re-create car # 04673 and have 2 veloce's…………..
The car sits on new Pirelli P3 tires that are correct 155 SR/15. There is very little rust only a little in the trunk as seen in the photo's. The sills and floor pans are near perfect. It even has the correct choke block-off plate as the DCO3's have no choke. The car is very complete and requires a very straight forward restoration. All the correct veloce things are there….. Marelli coil and generator Marelli Distributor etc.
There are NO surprise's with this car."
From GIULIETTAS.COM WEBSITE:
Update 10/12/09: Car was bid up to $15,100 with 8 bidders, reserve not met. Pretty low for a Veloce with both a numbered replacement Veloce engine installed including the 40DCO3's etc and the original block.
Update 12/18/09: This car has found itself back on eBay. When it started, a reasonable seeming (compared to Market 169's $50K result) buy it now of $20,000 was in place but it has since disappeared and the current bid is about $17,500. I suspect it will find a new home this time around.
Another update 12/18/09: The seller has indicated in a big bold description update that he had it slightly backward and the car is 1495*07582 NOT 07852. I just looked at the pictures in the link and it is iindeed 07582.
Update 12/25/09: Another close call for this car. 14 bidders did their thing and could only muster $19,200 worth of reserve not meeting enthusiasm for this car. I'm not sure what could have been done differently, I think it's just another case of too many trips through the pixels on eBay and everyone thinks it's got problems that they are unaware of. I'd throw $20K at it if I had it.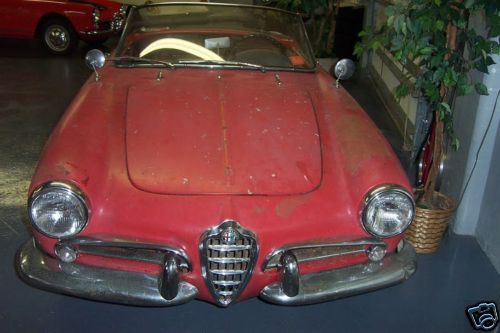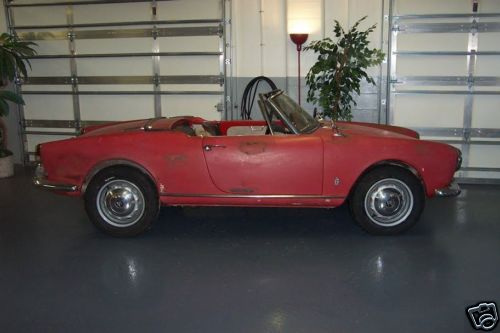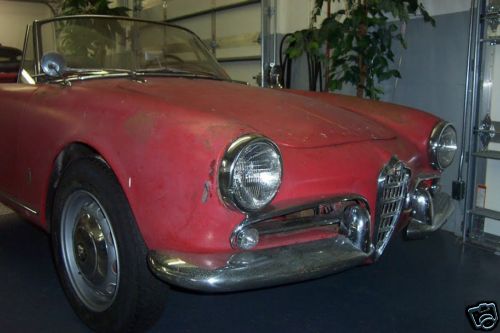 UPDATE April 12, 2016. This car is for sale after a major restoration. Listed below are the after photos 1960 Alfa Romeo 750F LWB Giulietta Spider Veloce
This beautiful 1960 Alfa Romeo Giulietta Spider Veloce 1495F 07582 with matching motor #1315 32895, is from the estate of William Vermillion, a popular 60's DJ (WLOF Radio AM) from the Orlando FL area. It was manufactured and imported in March 1960 to Hoffman Motors. This Veloce has just completed a total and complete restoration, in a dry desert shop, spending an extraordinary amount of time and effort in maintaining its originality.
The history of this Alfa can go back to January 1962, when Mr. Vermillion purchased it in Washington State. He then moves to Florida in 1963, where the car is registered and he apparently raced it at SCCA events. Several SCCA club magazines and race forms came with the purchase. The last registration of Mr. Vermillion's Alfa for the road seems to be in the 1972-73 year. RML Automotive in Daytona Beach acquired the car in late 2009, and I purchased it soon after in early 2010.
This Alfa 750F LWB restoration started with a complete car, with nearly all its original parts. I strived to keep as much of these parts, restoring them whenever possible. Nearly all original nuts and bolts are still used and restored to their authentic finishes. New parts for the engine and drive included pistons and liners, bearings, valves, guides, seals, clutch and pressure plate. The cylinder head work was completed by Norm Racing, and the bottom end at Universal Automotive and Rebuilding in Las Vegas. The Weber DCO3 carbs were reconditioned with new parts; new throttle shafts were fitted by Pierce Manifold. All brakes were overhauled with new parts, including seals and hoses. A new exhaust system was installed with new hangers. Tires are the original type - Pirelli CA67 on Borrani wheels.
The body was found to be very sound. It was completely stripped, repaired, then epoxy covered. It is finished in Alfa 505 red (single stage urethane). All chrome is done in show quality. Interior vinyl color is the unusual gray/ beige, which Alfa offered at the time. The carpets are made of Italian wool. A new windshield was installed as the original had deep scratches. Also, a NOS, still in the box, Motorola AM radio was found and installed with a period correct antenna. All doors, hood and trunk lid fit well and close properly. A new stayfast top has been installed and comes with an original type vinyl boot. It also comes with a complete Veloce tool kit, jack and owners manual. Overall, no detail has been overlooked as can be seen in the photos.
This special Alfa Giulietta Spider Veloce is stunning in person, perfect for showing, well sorted out, and drives great. An example of an Alfa model that will only appreciate in value.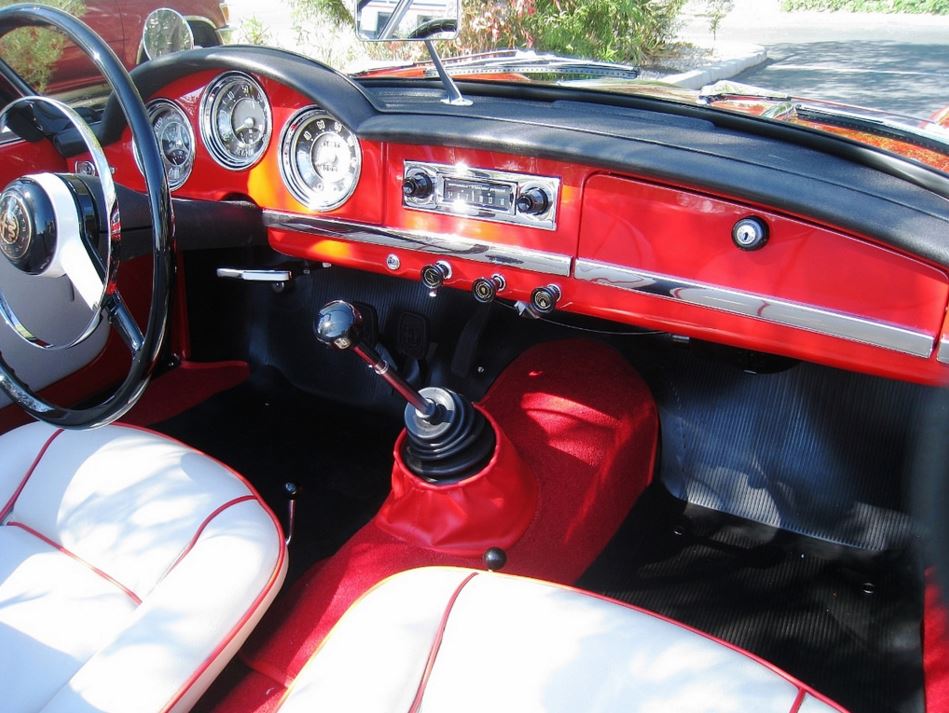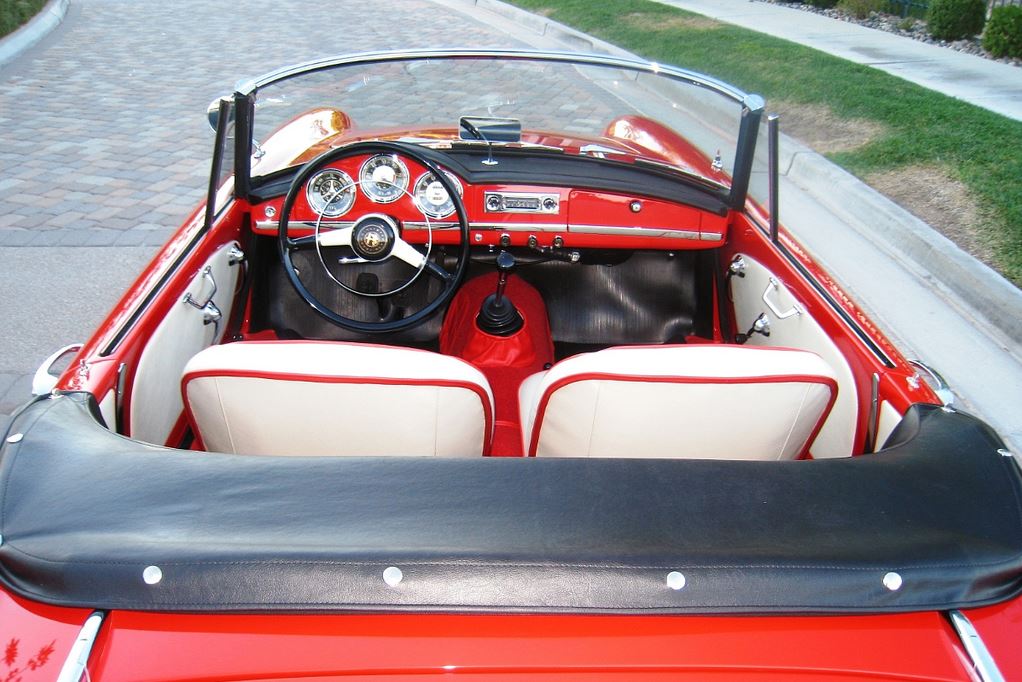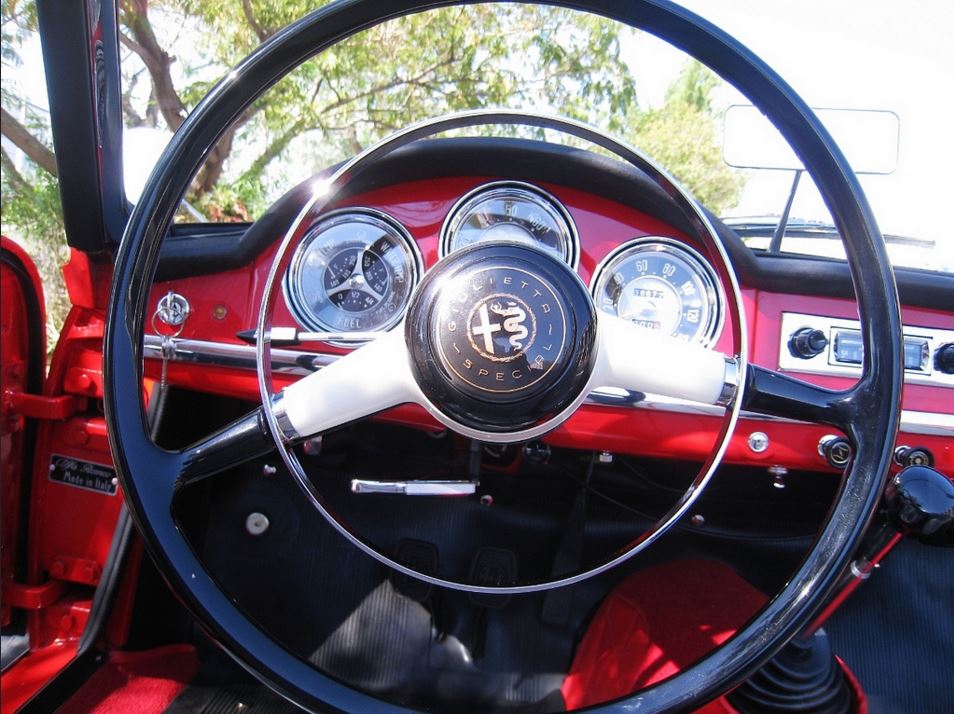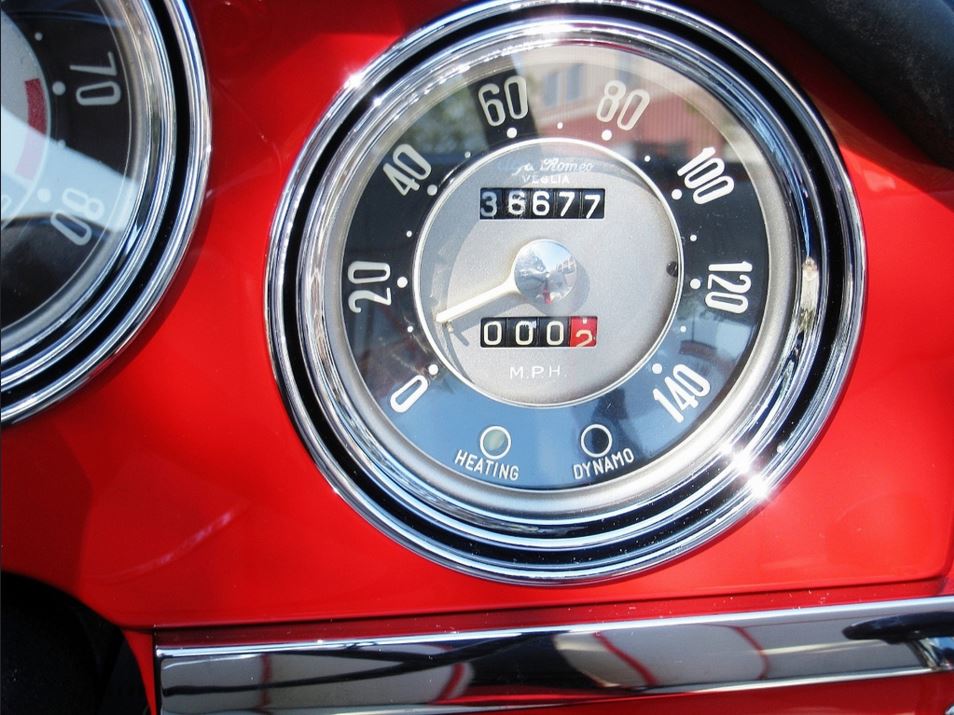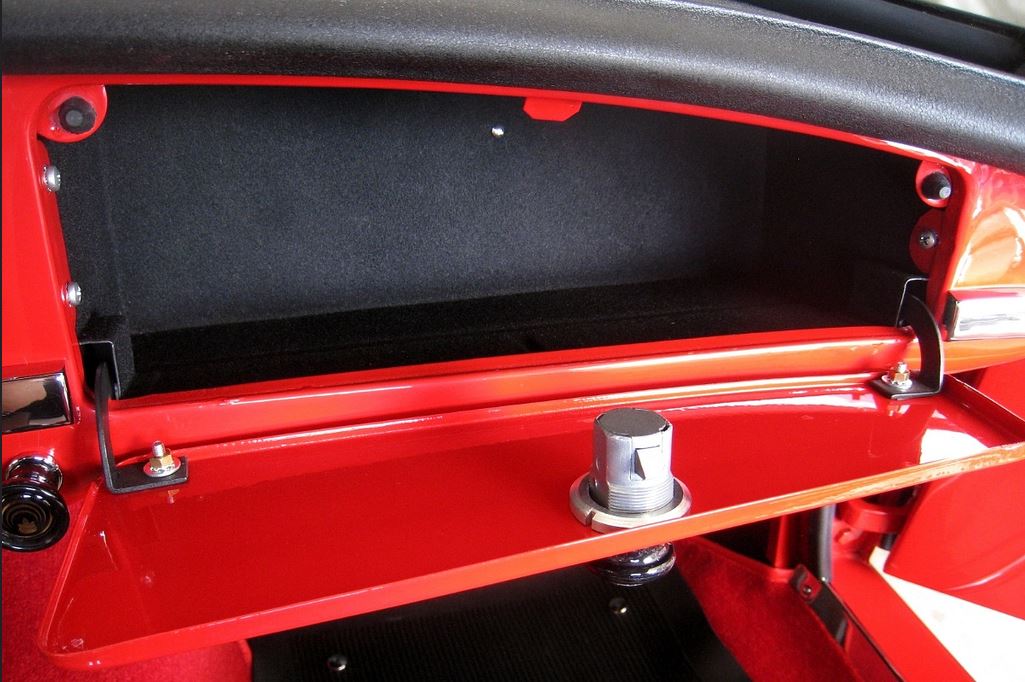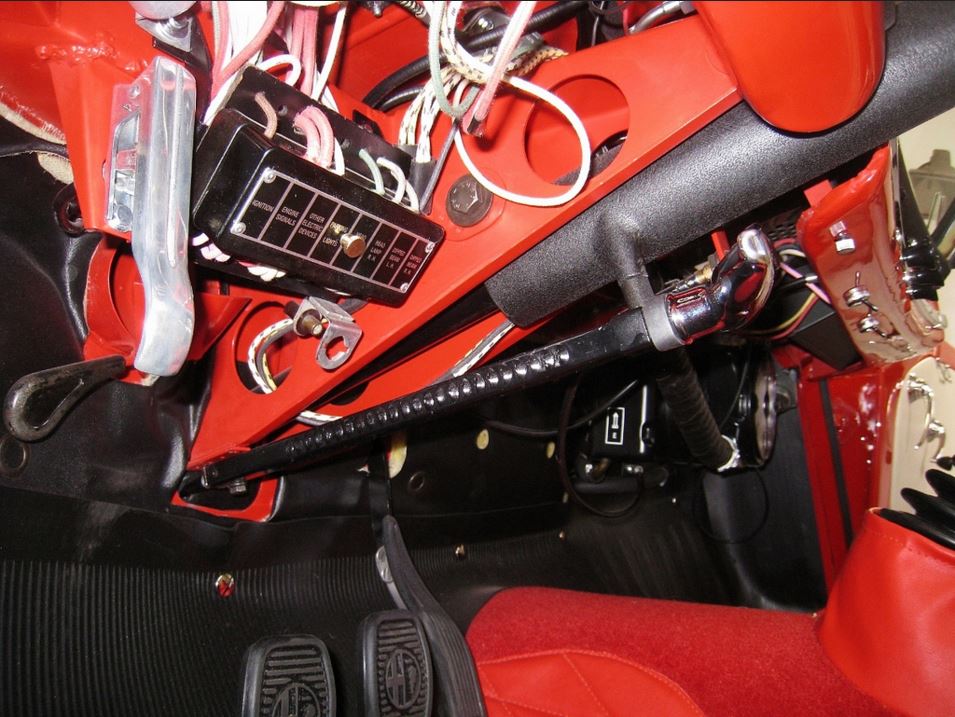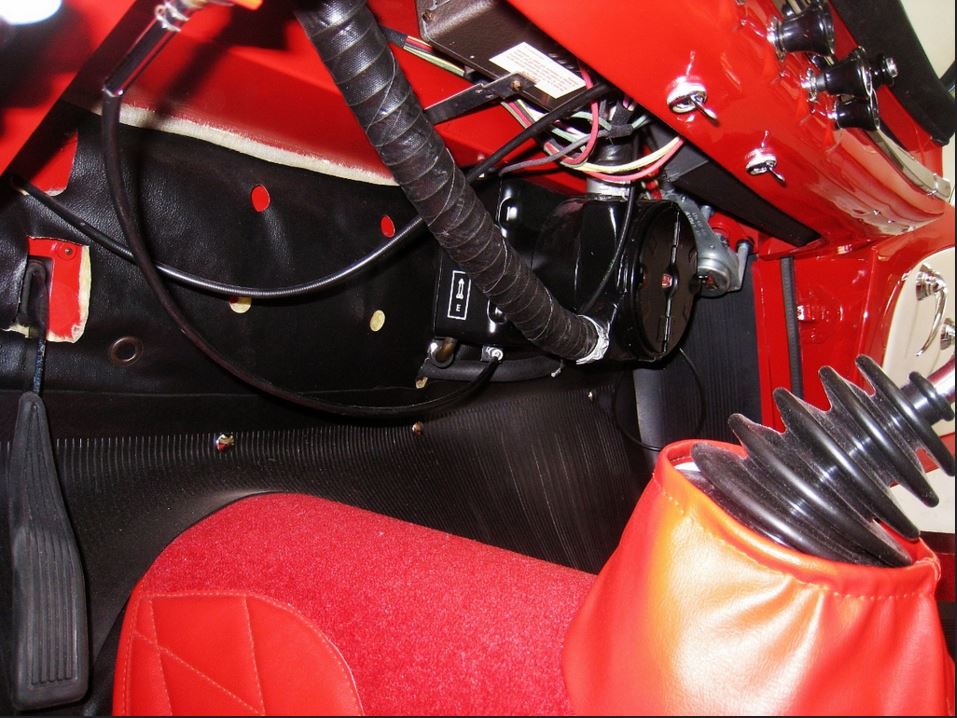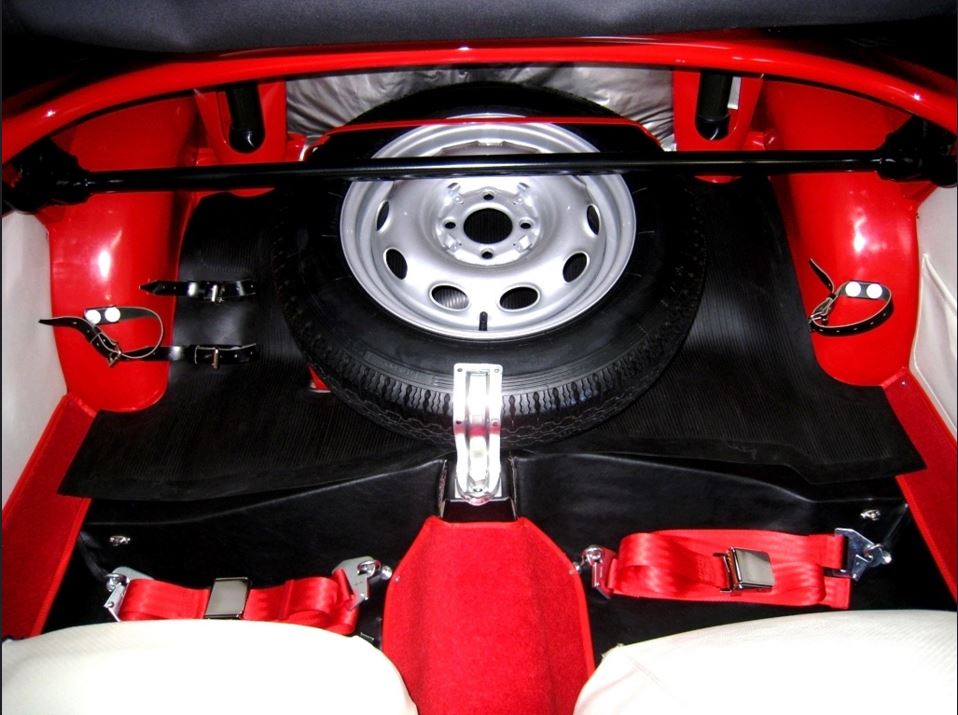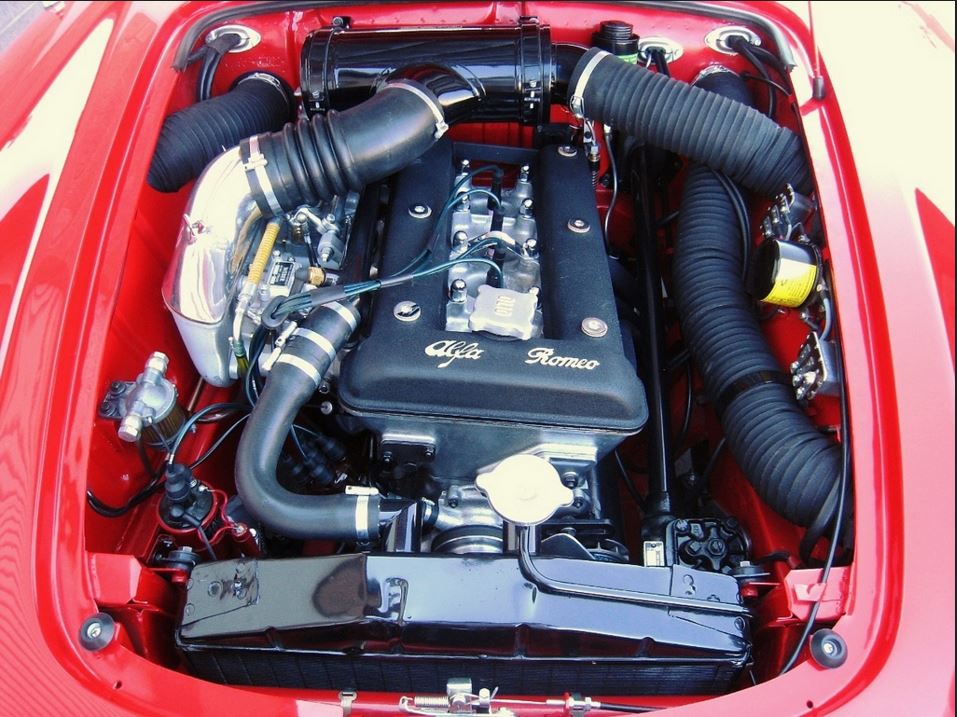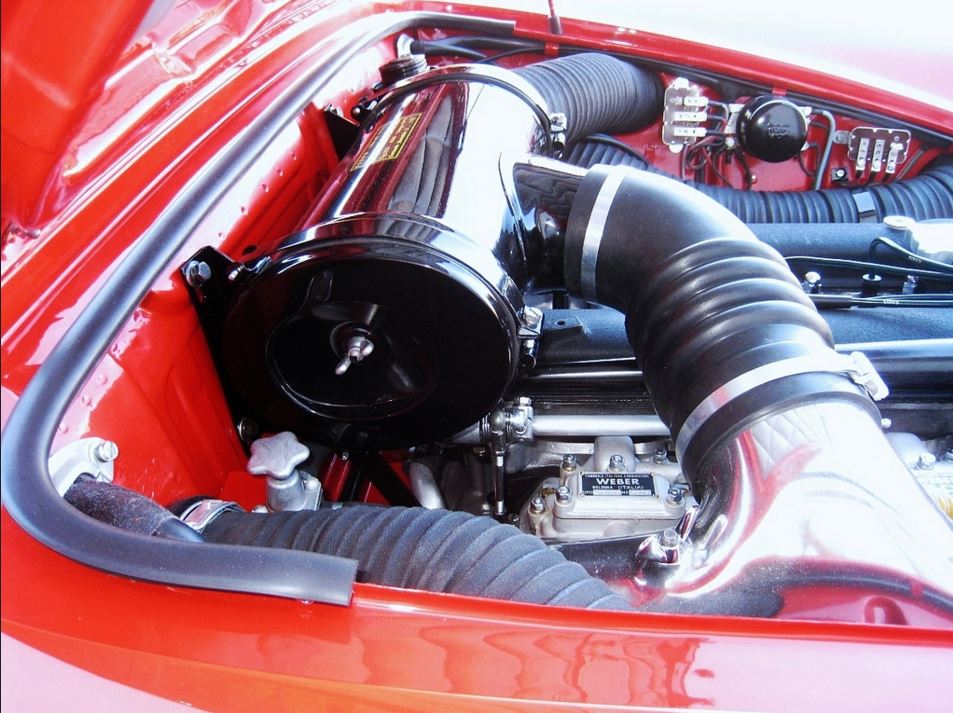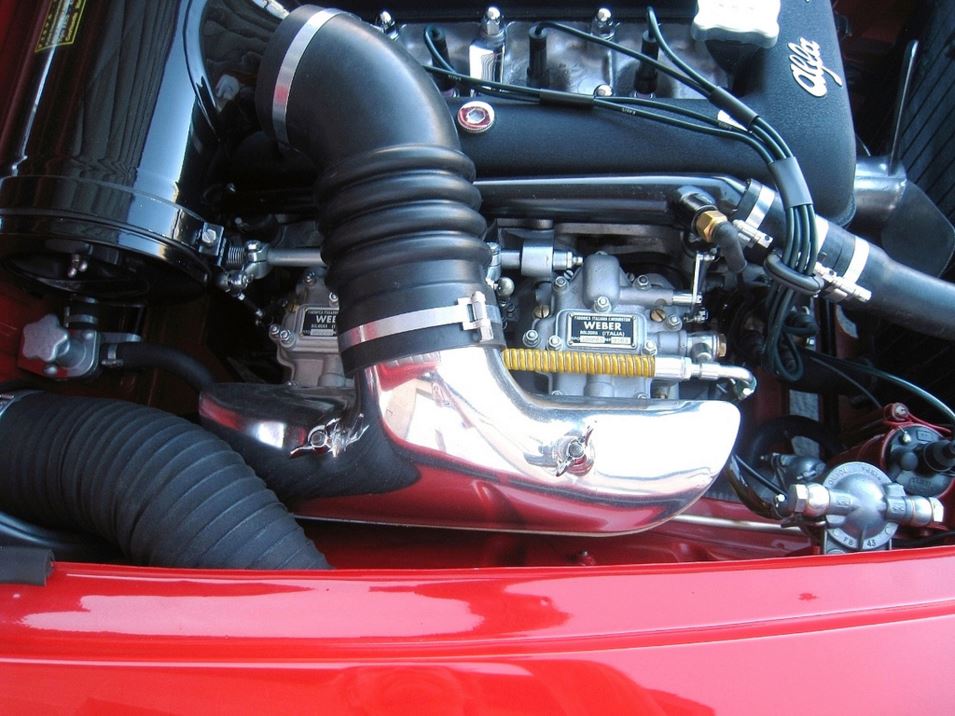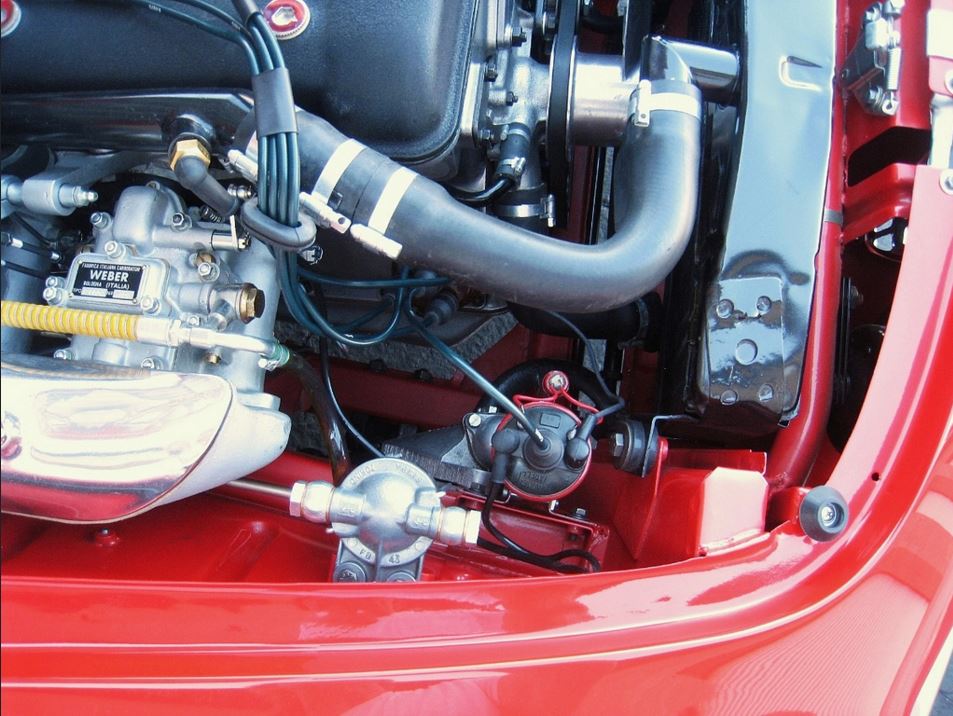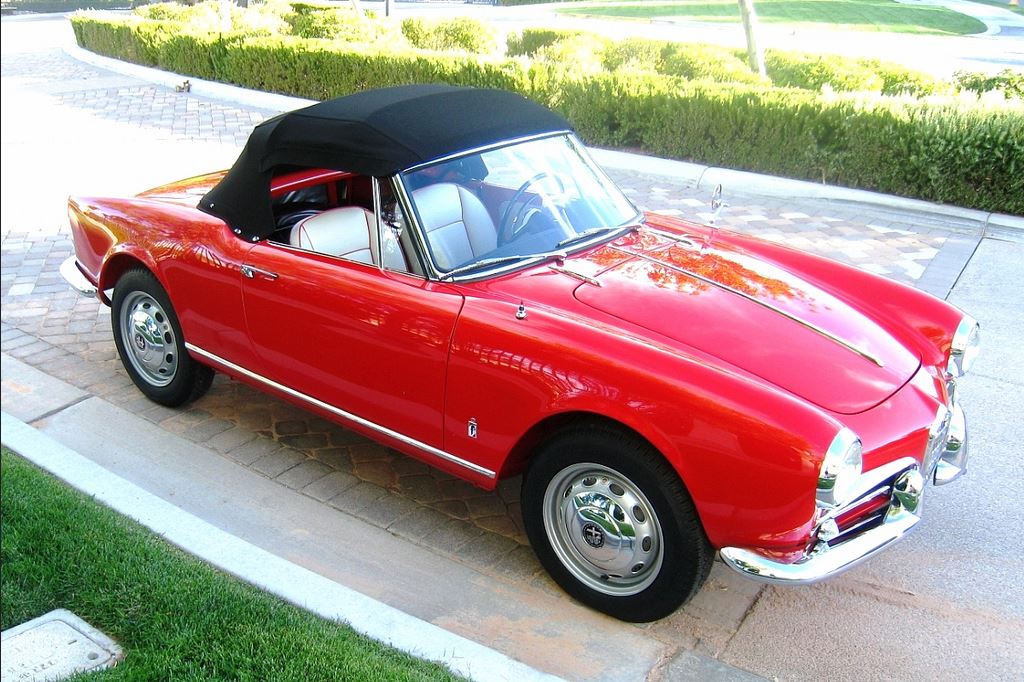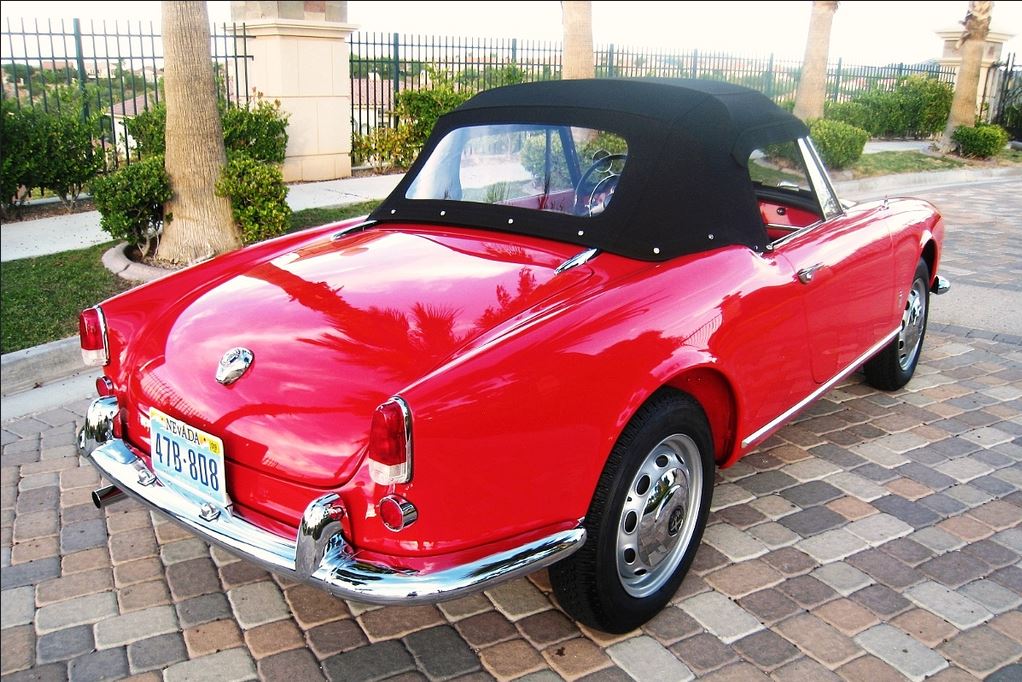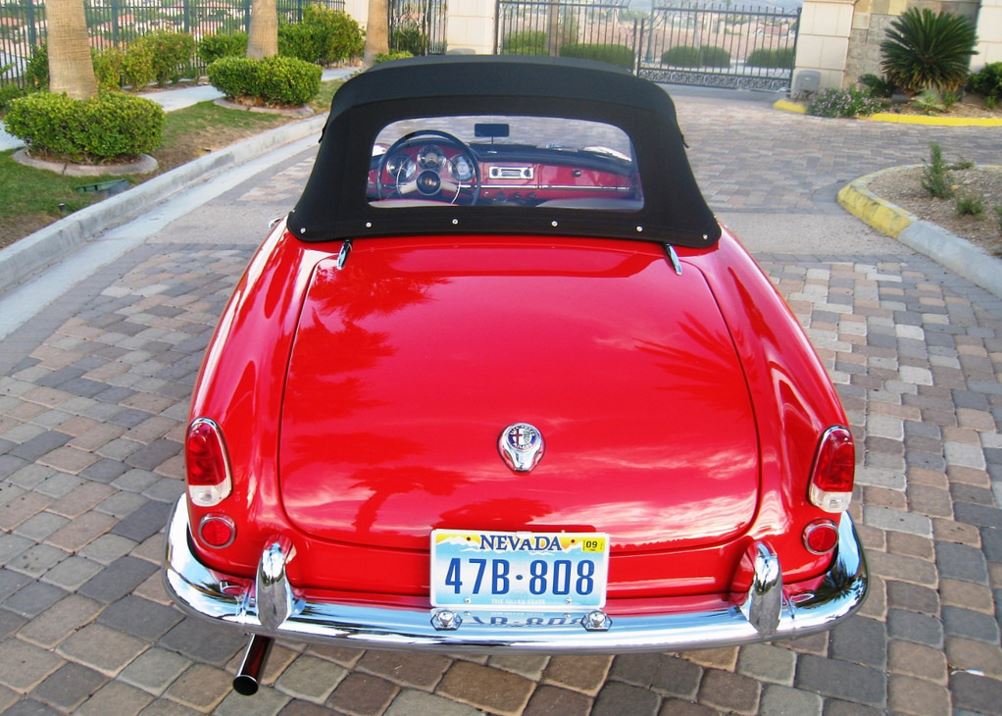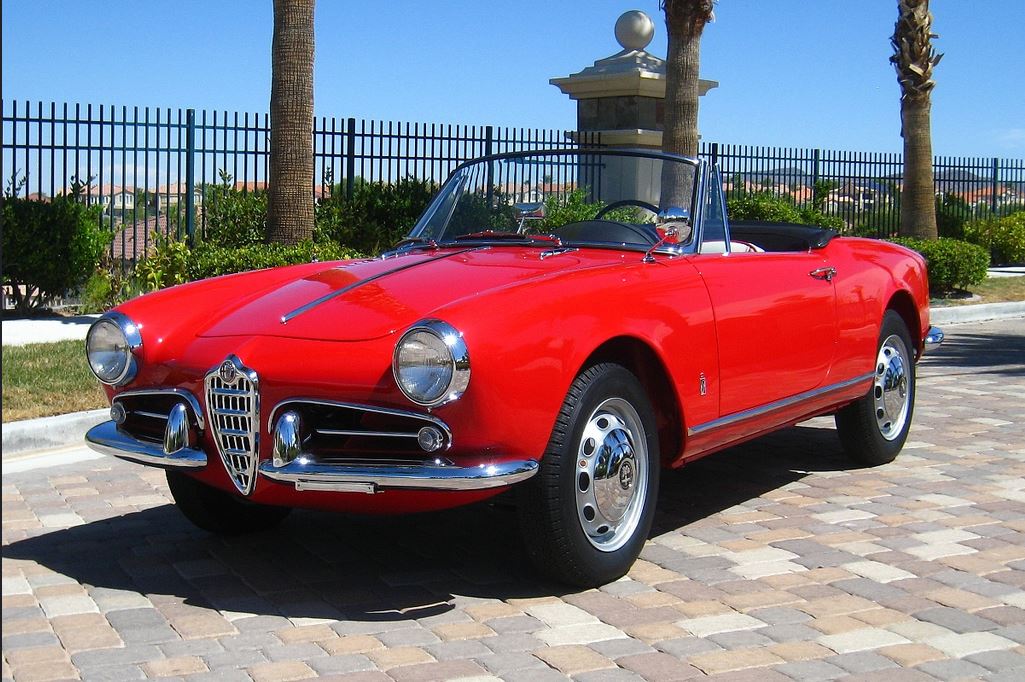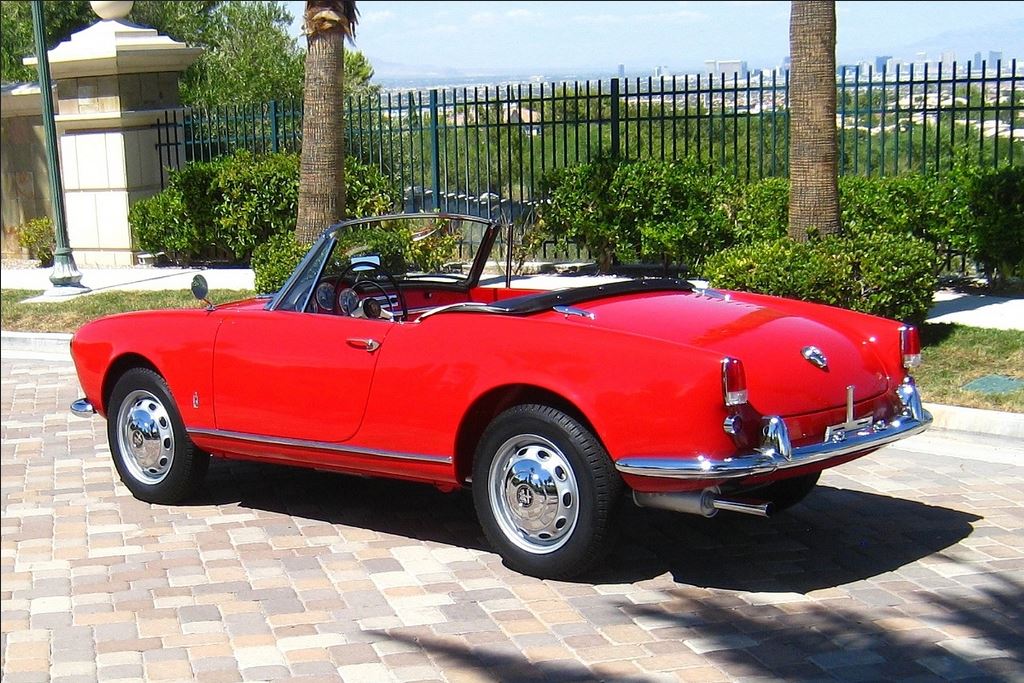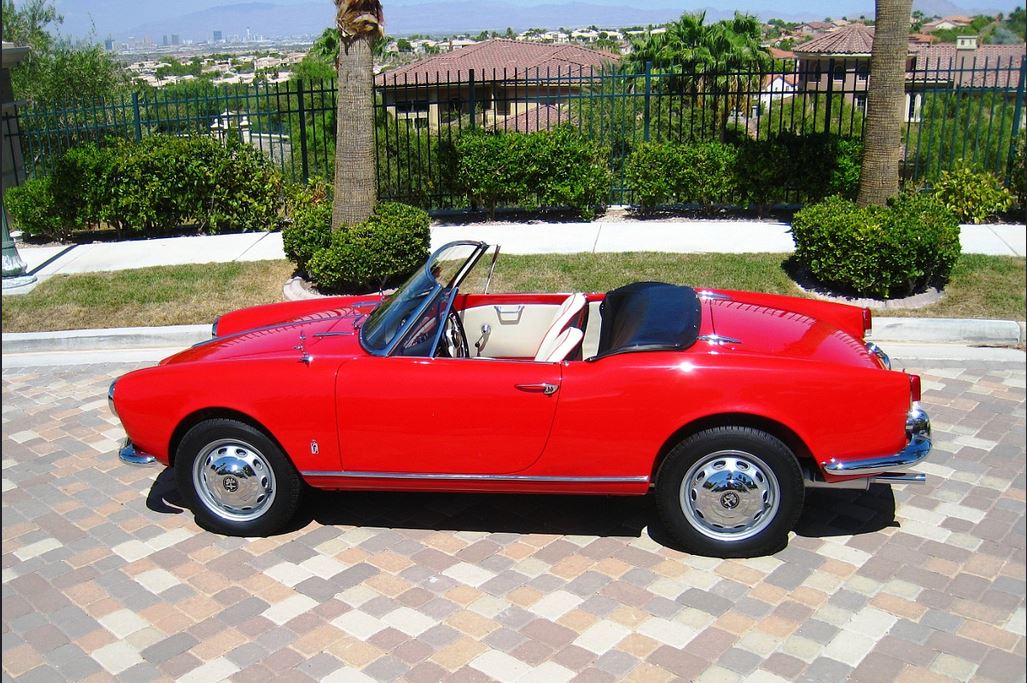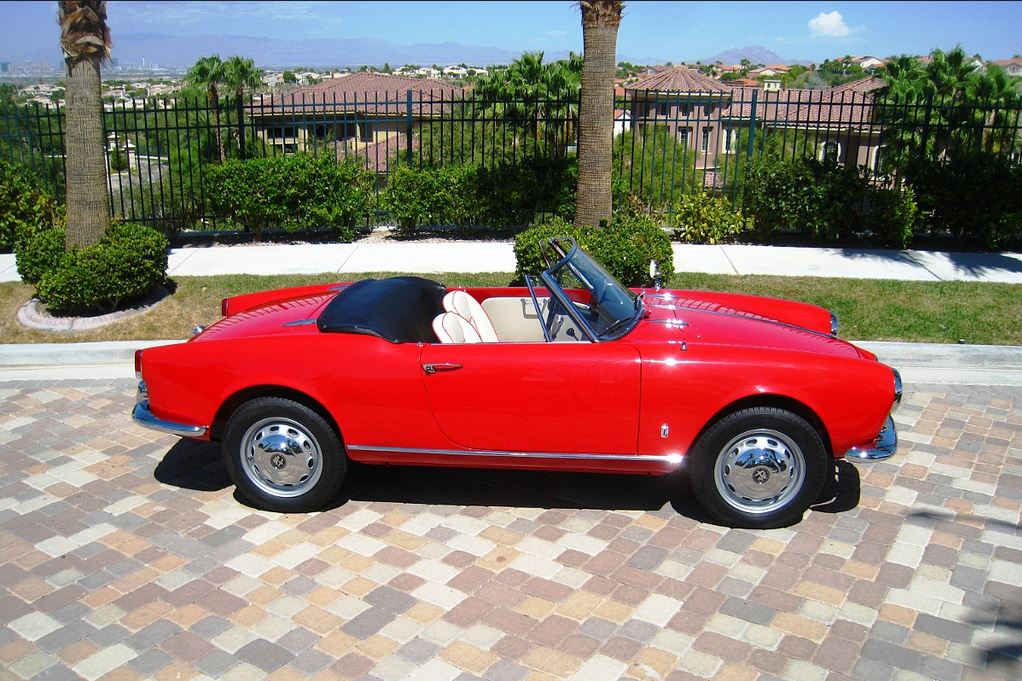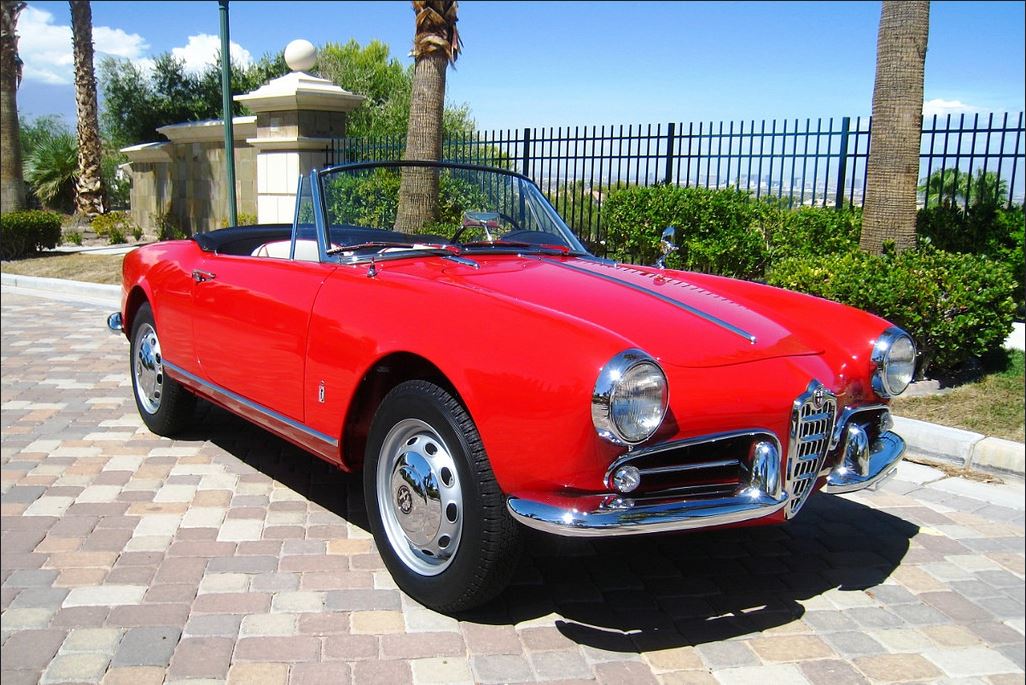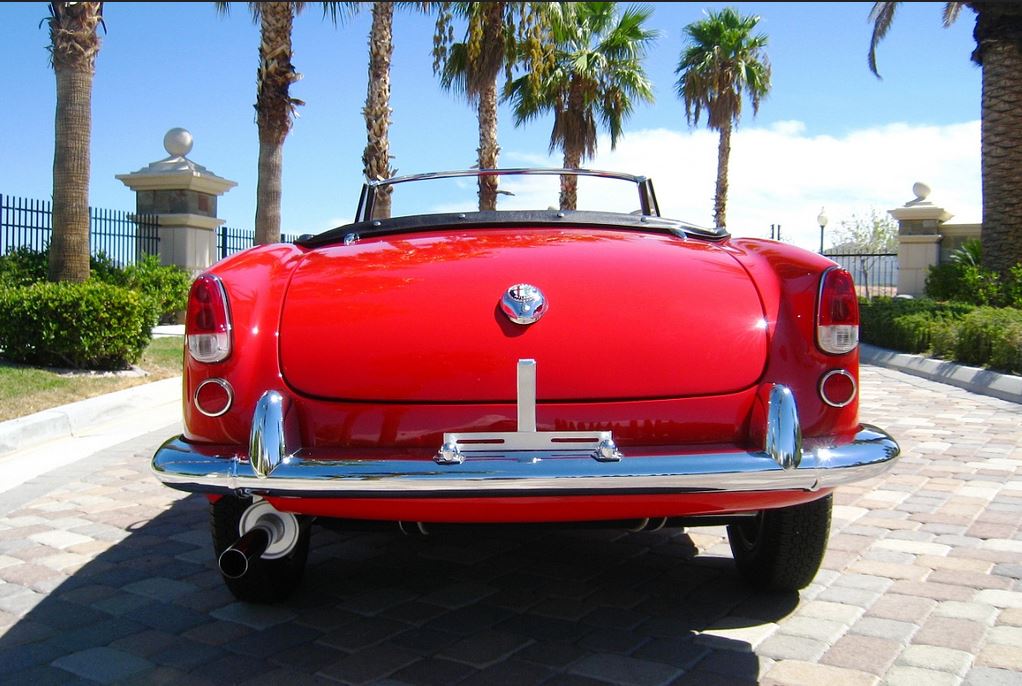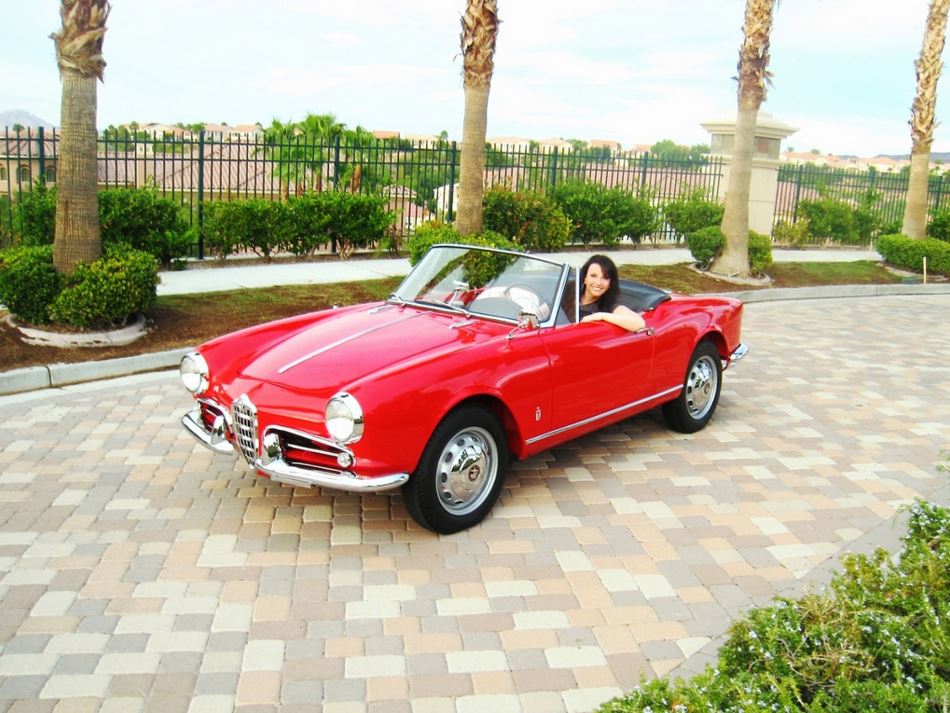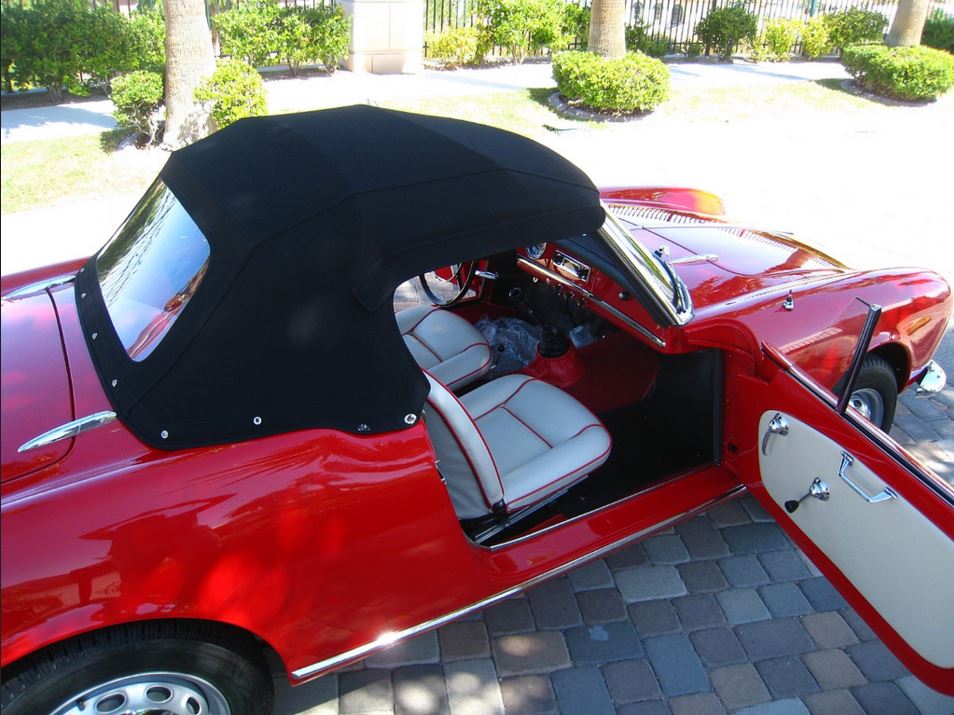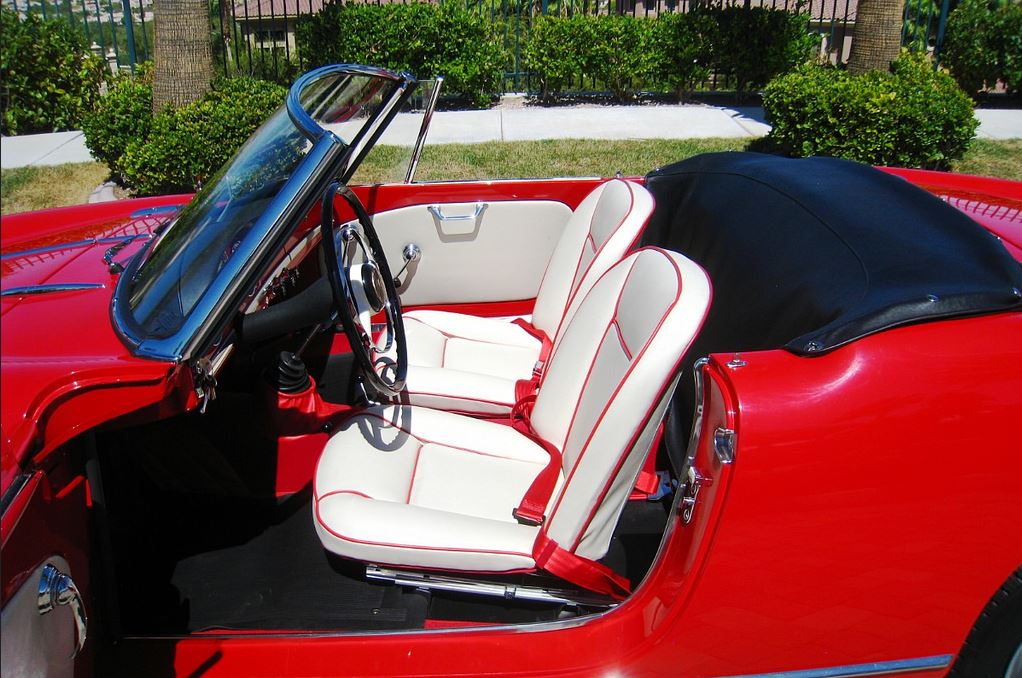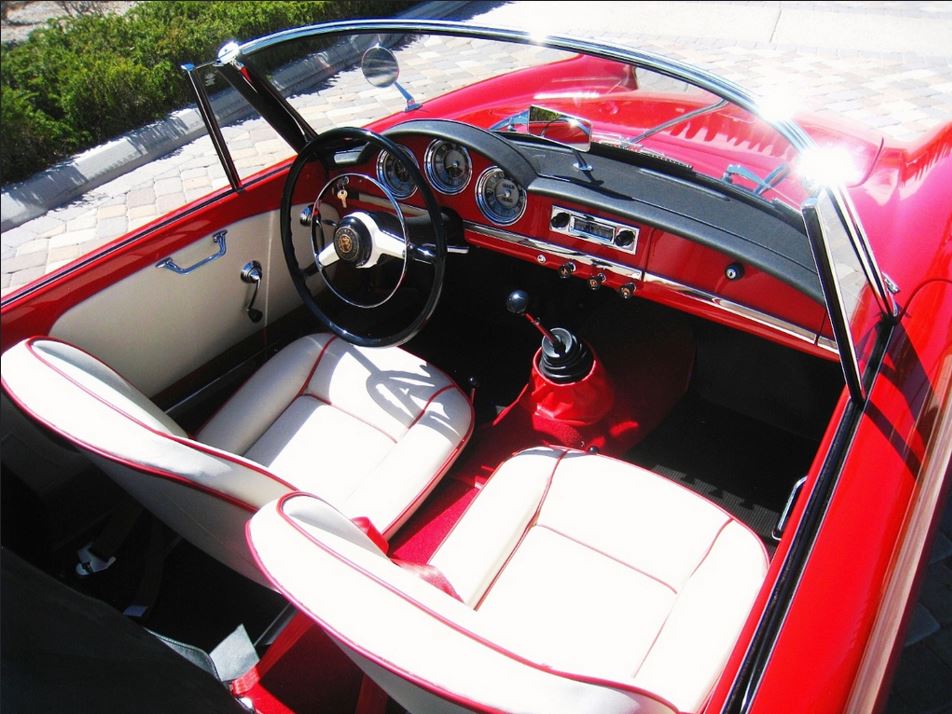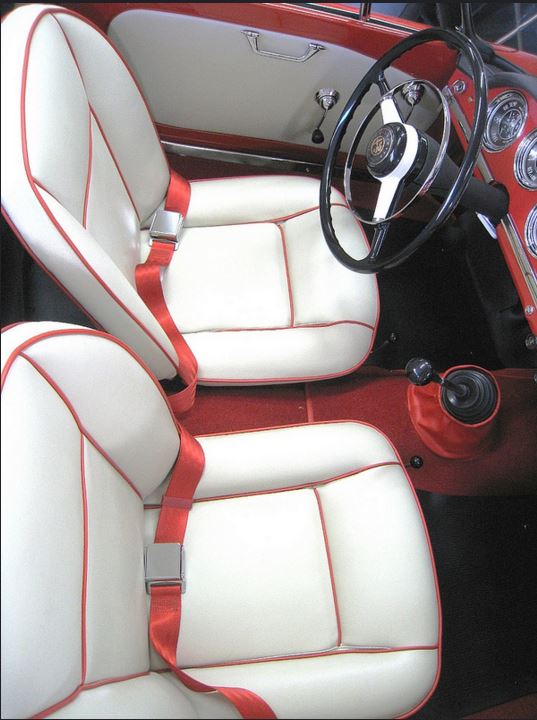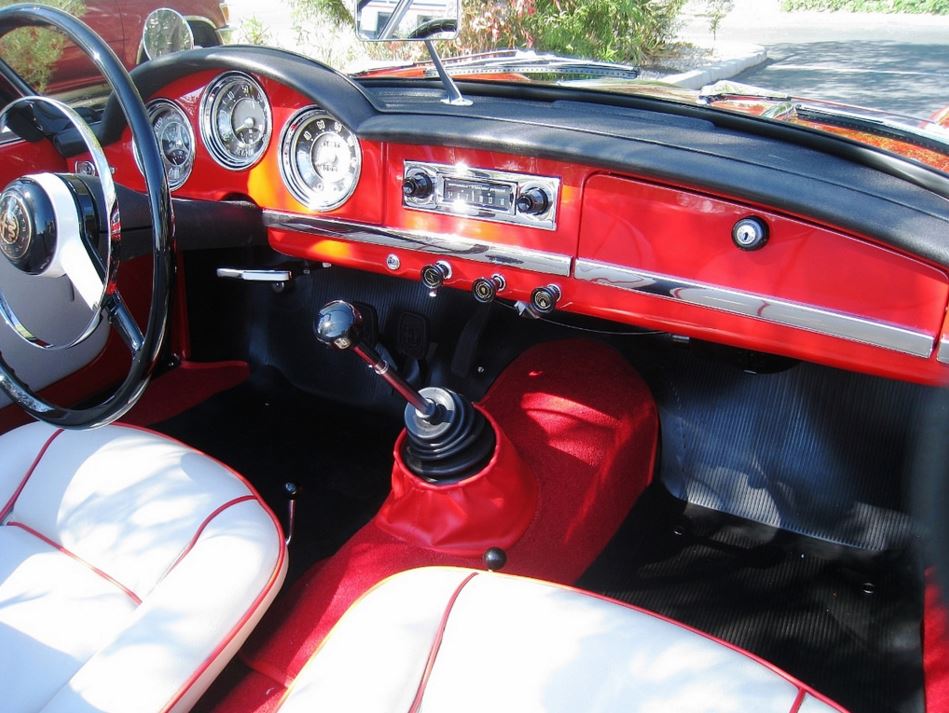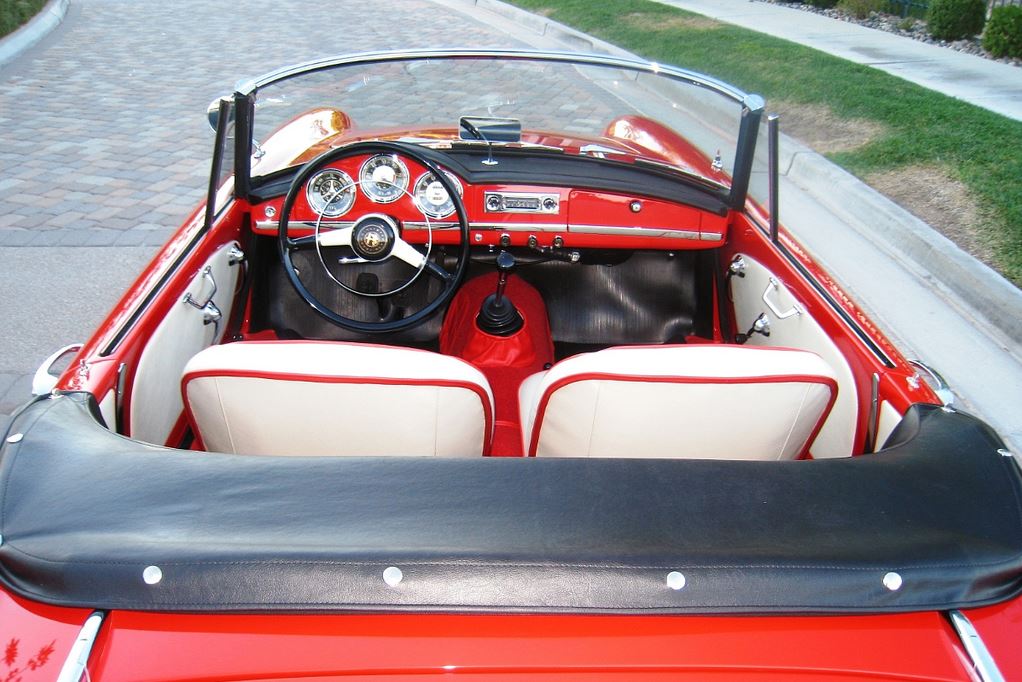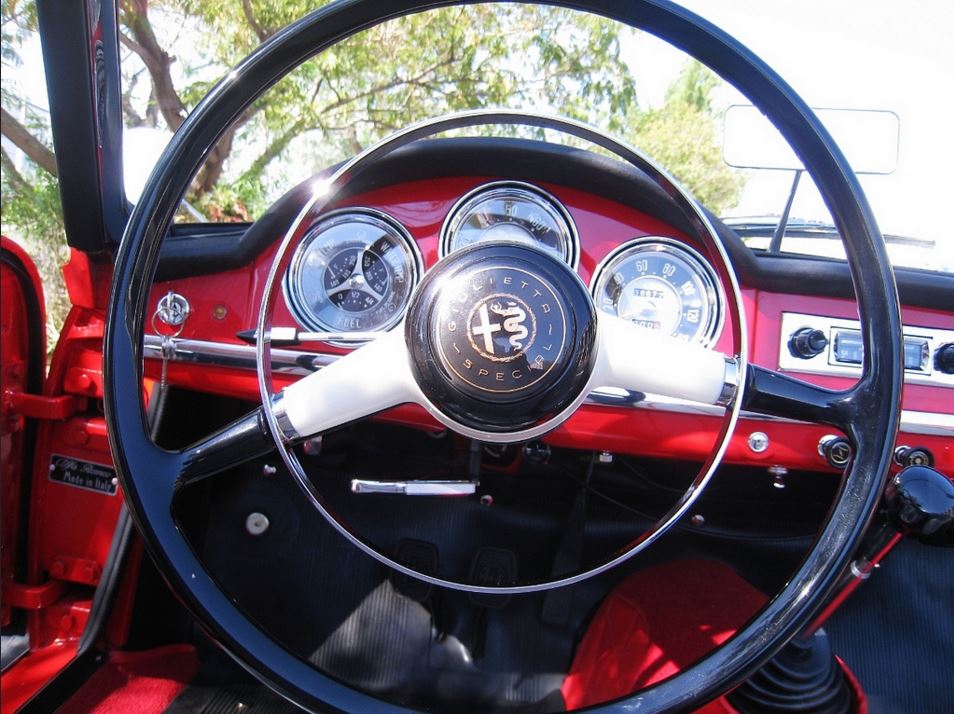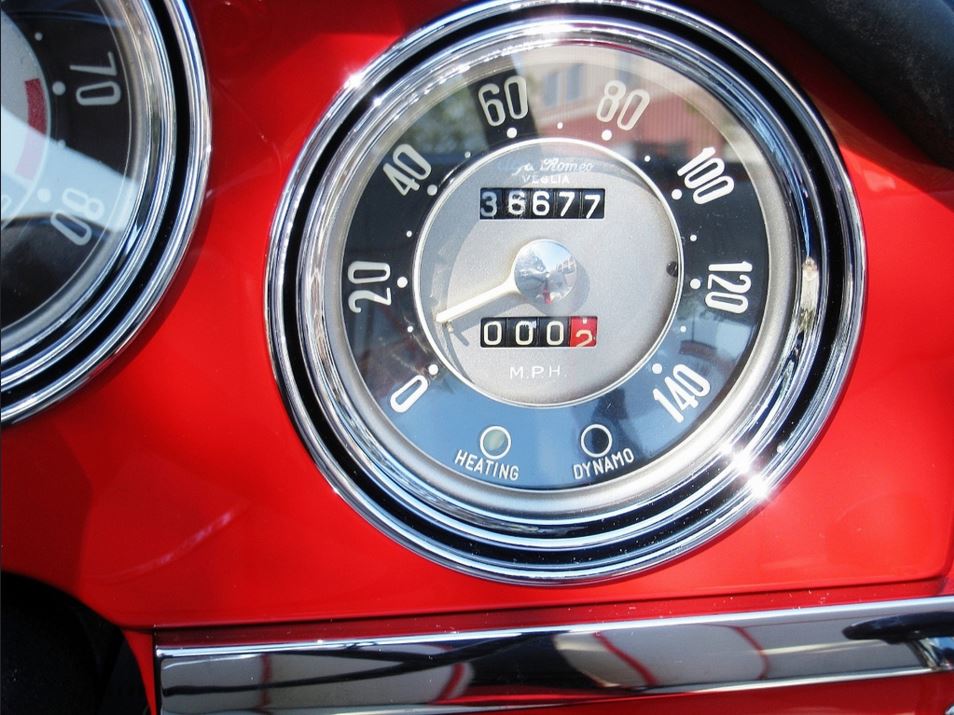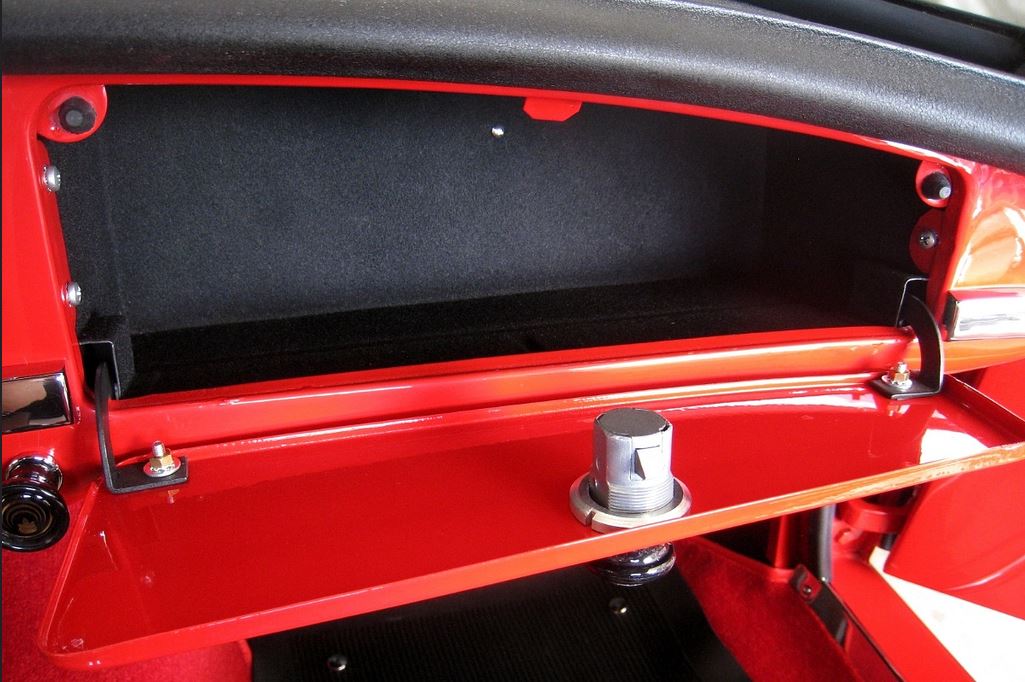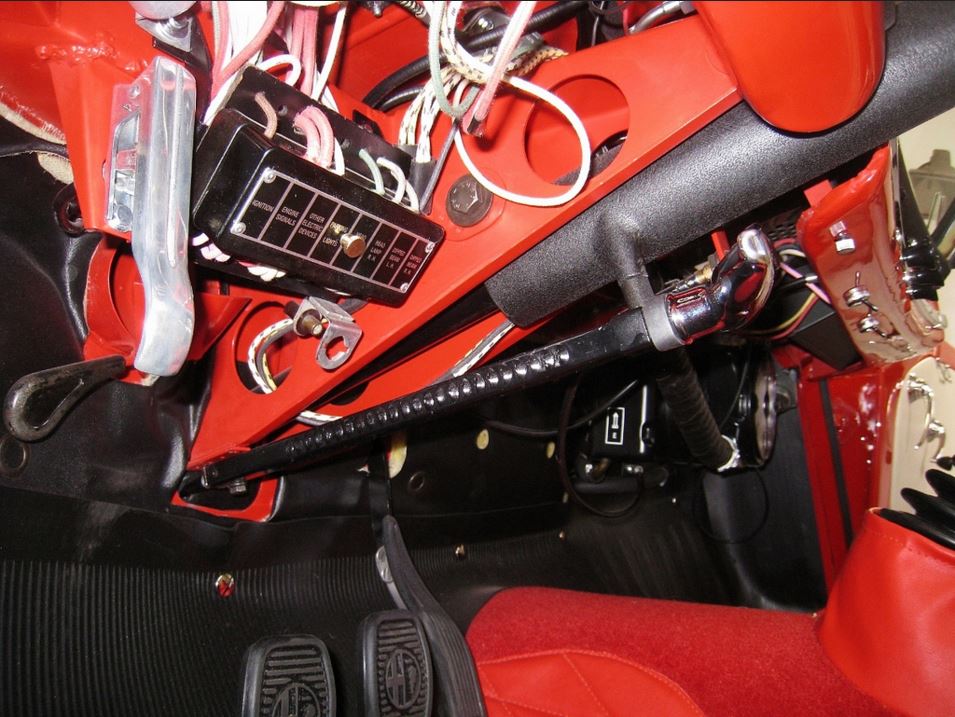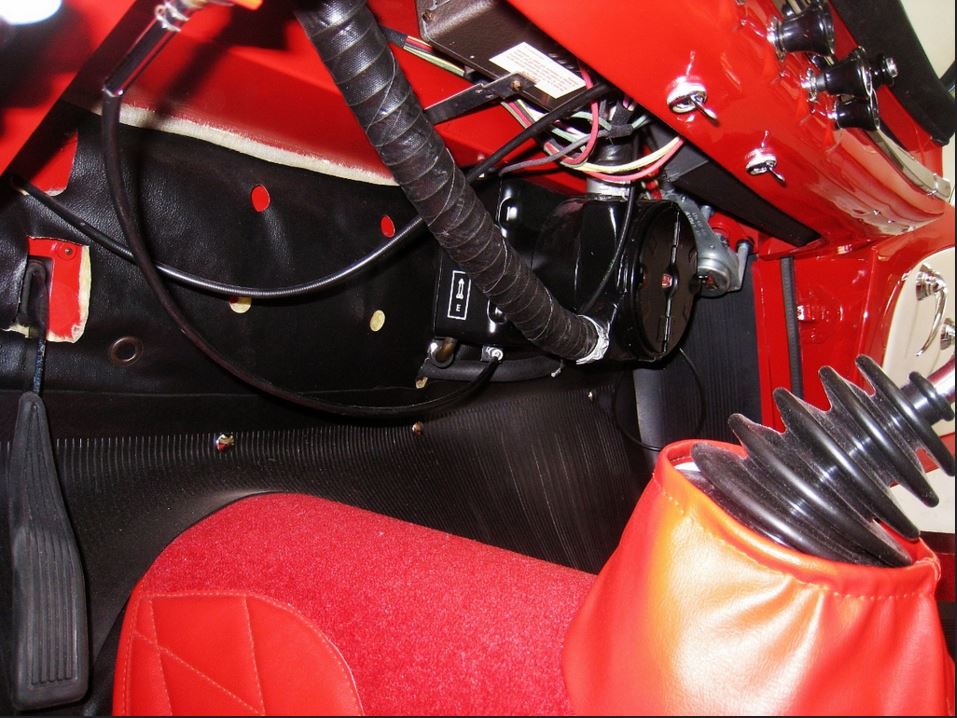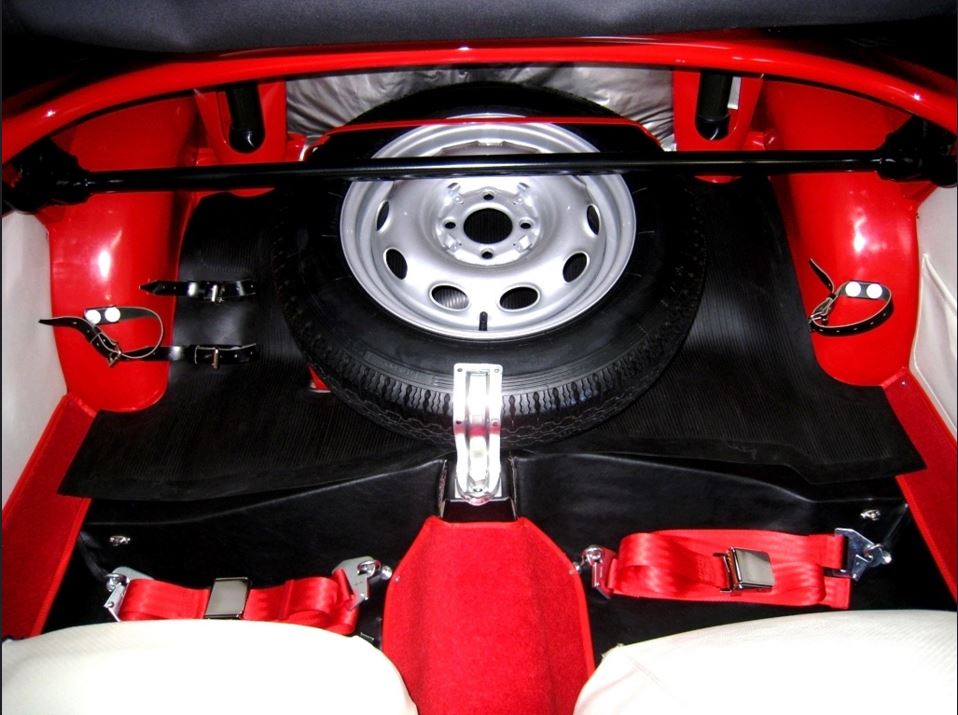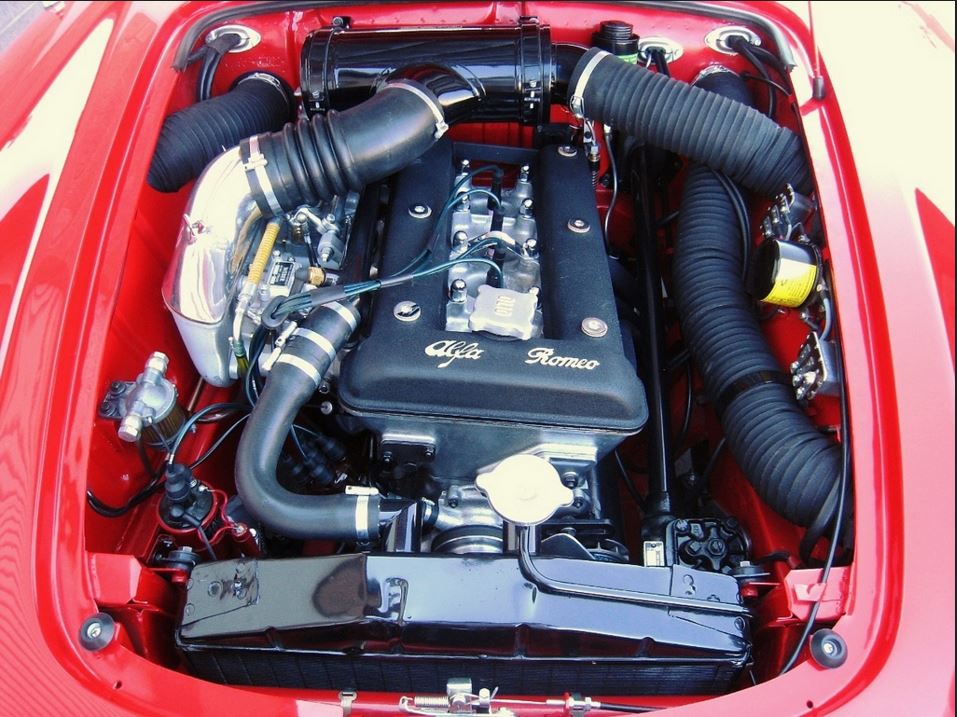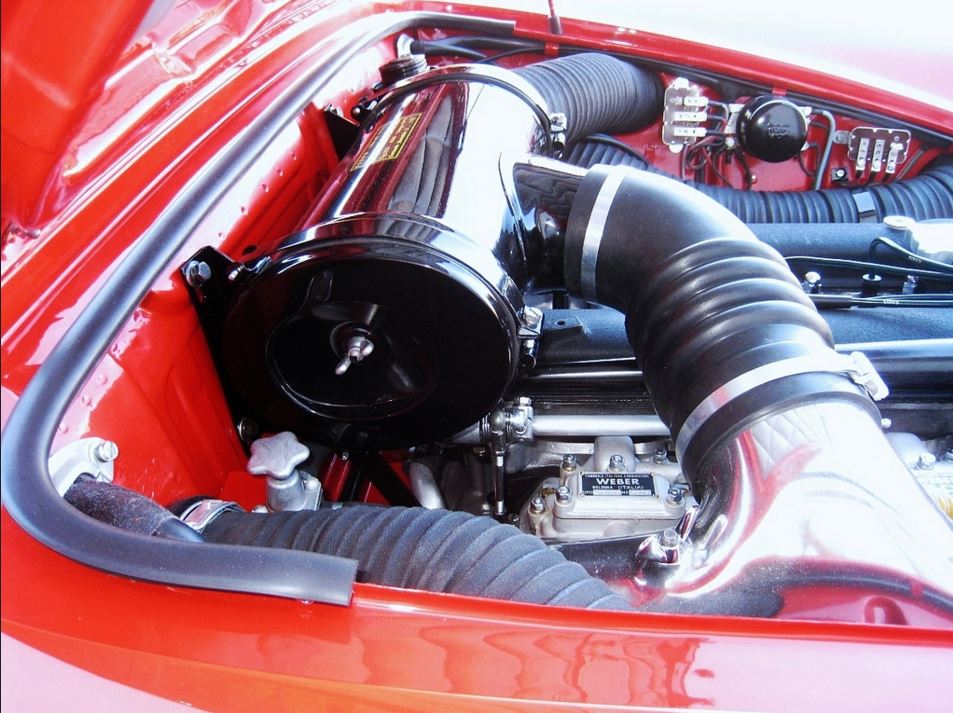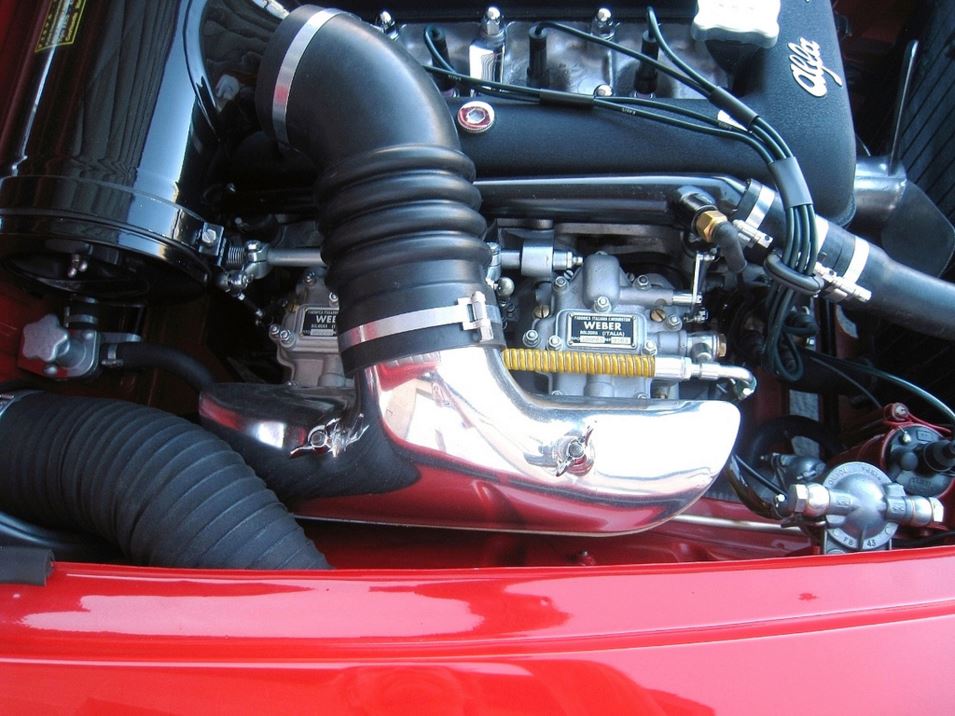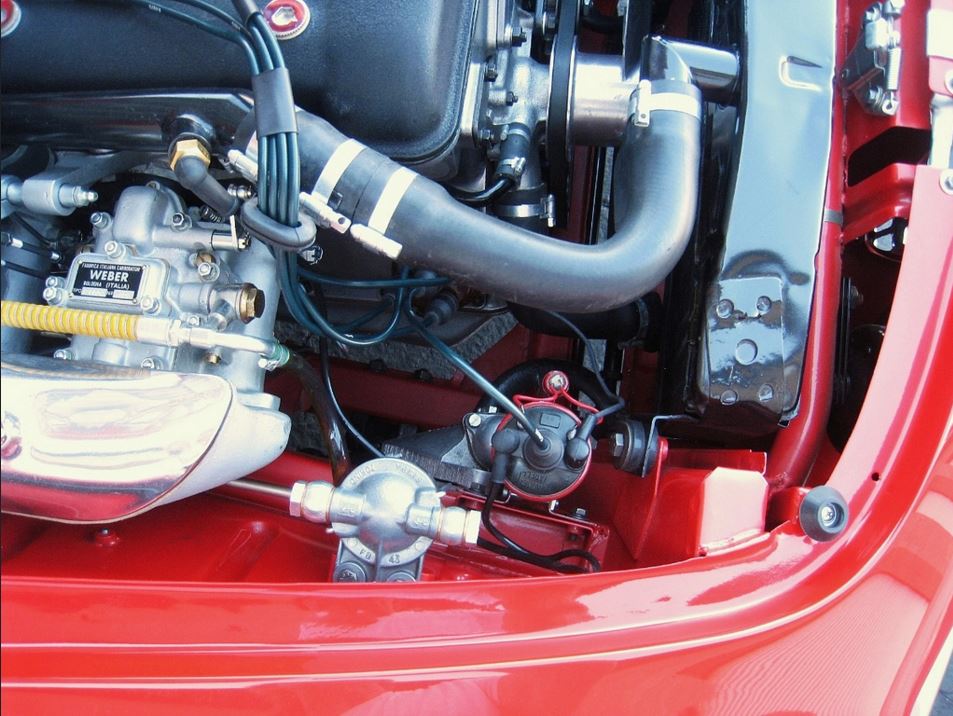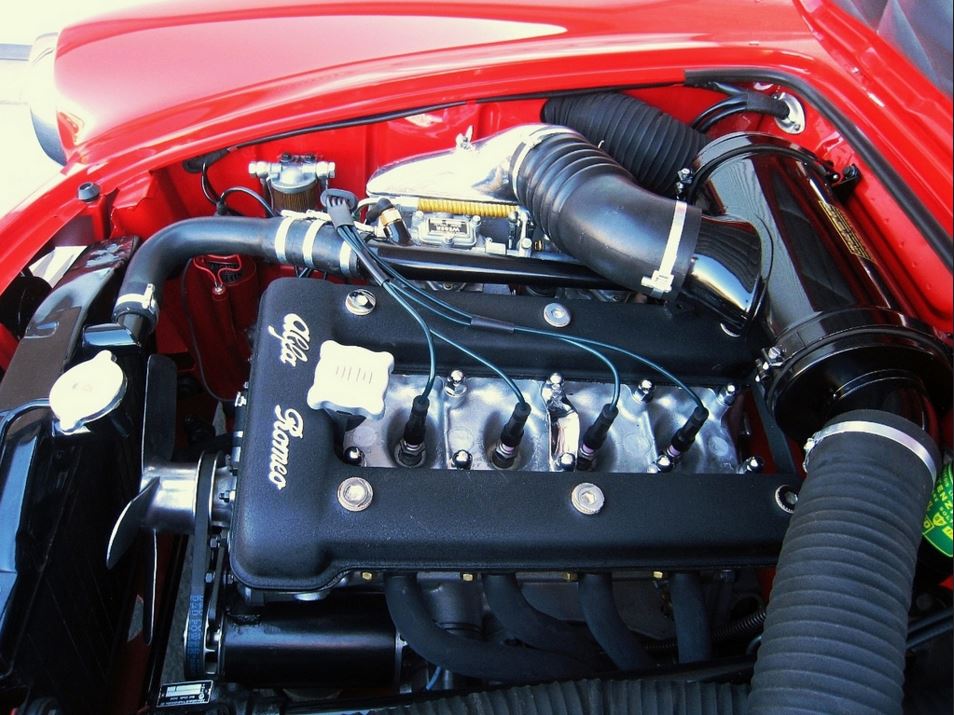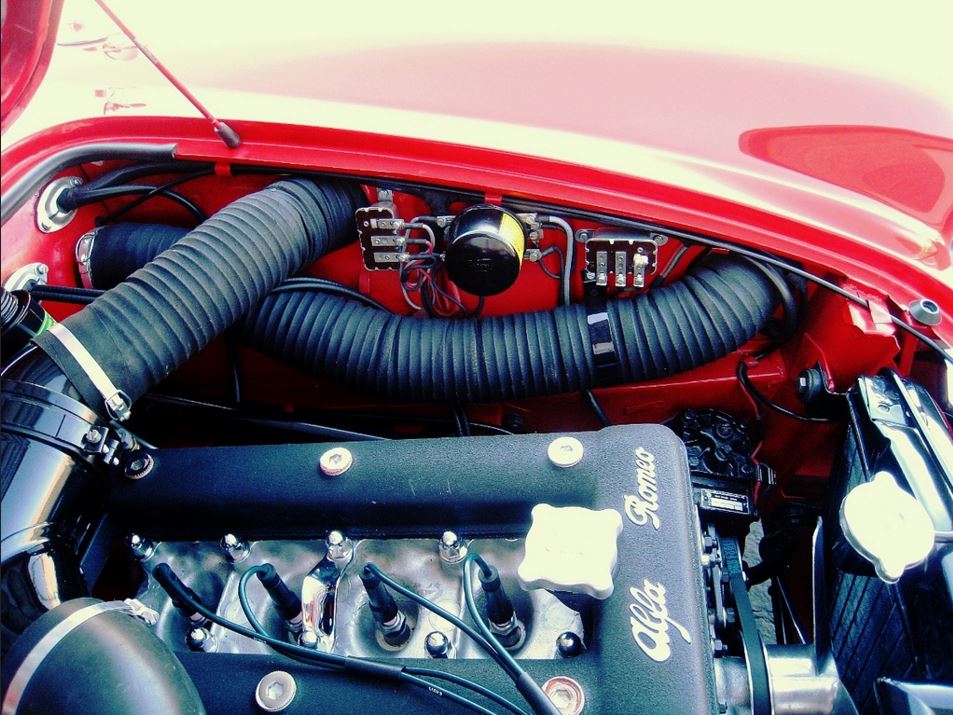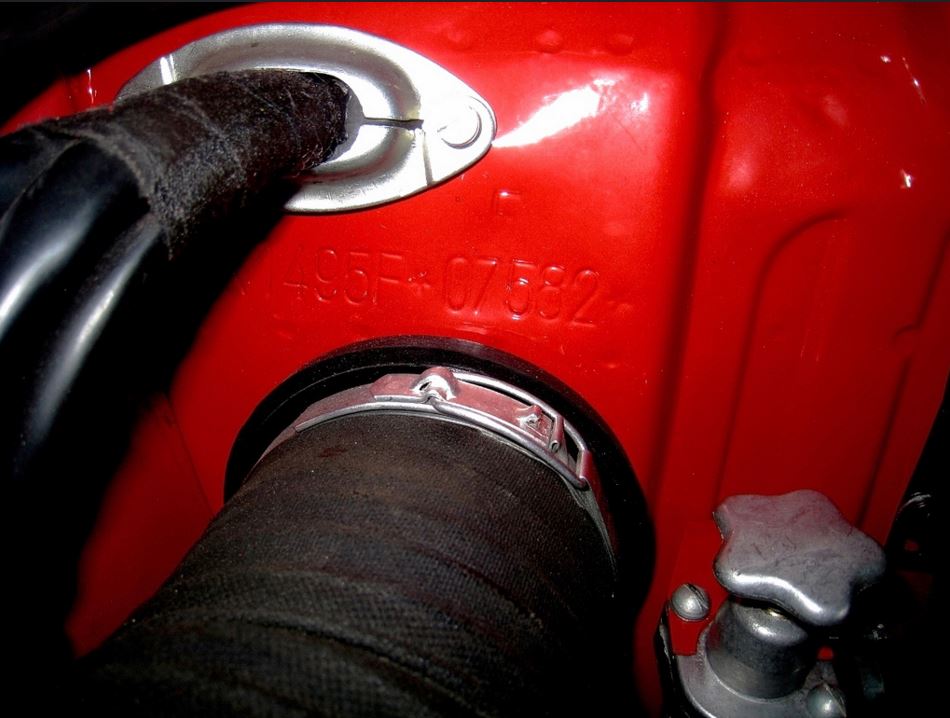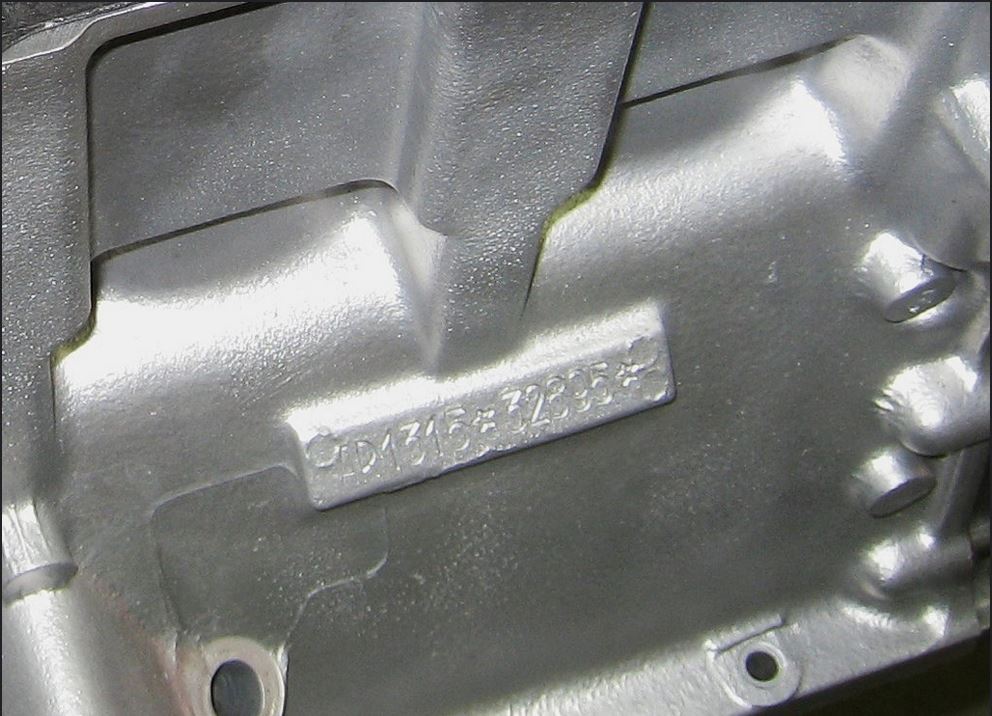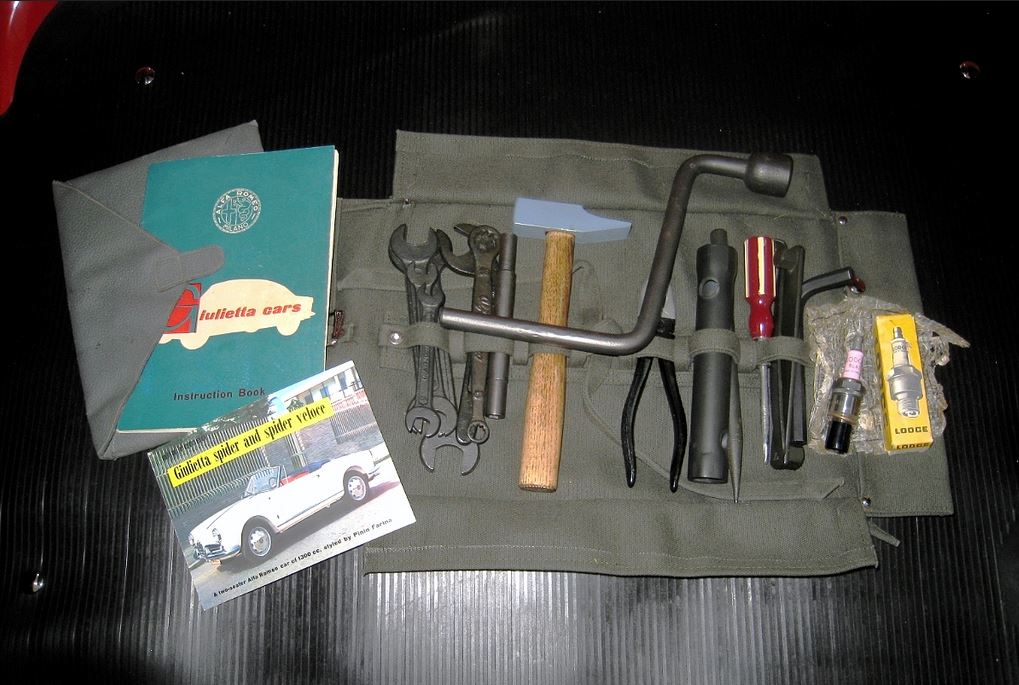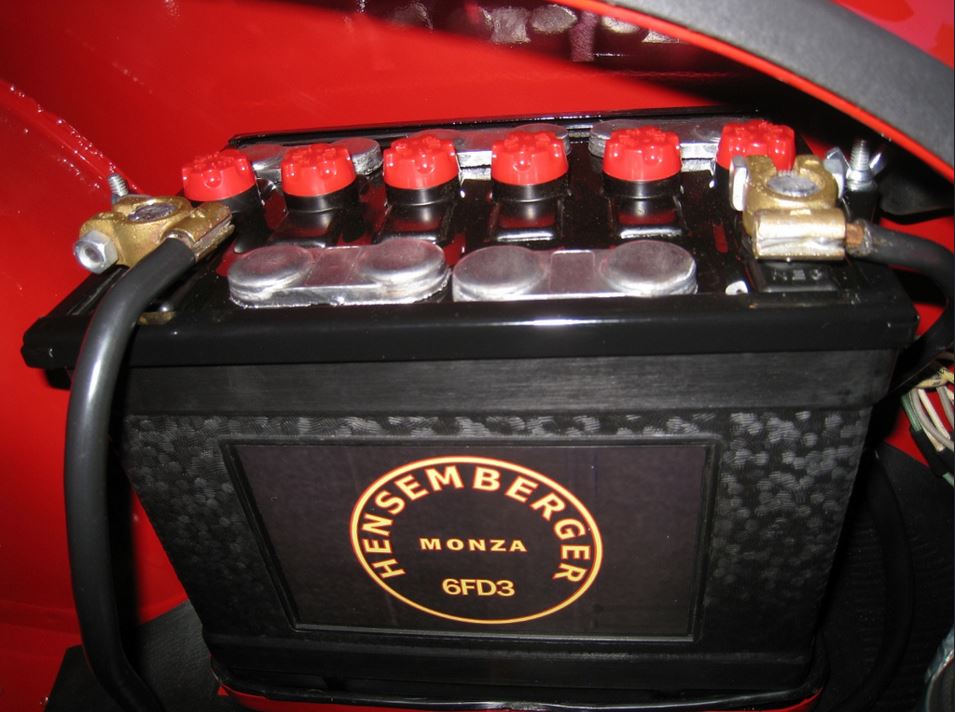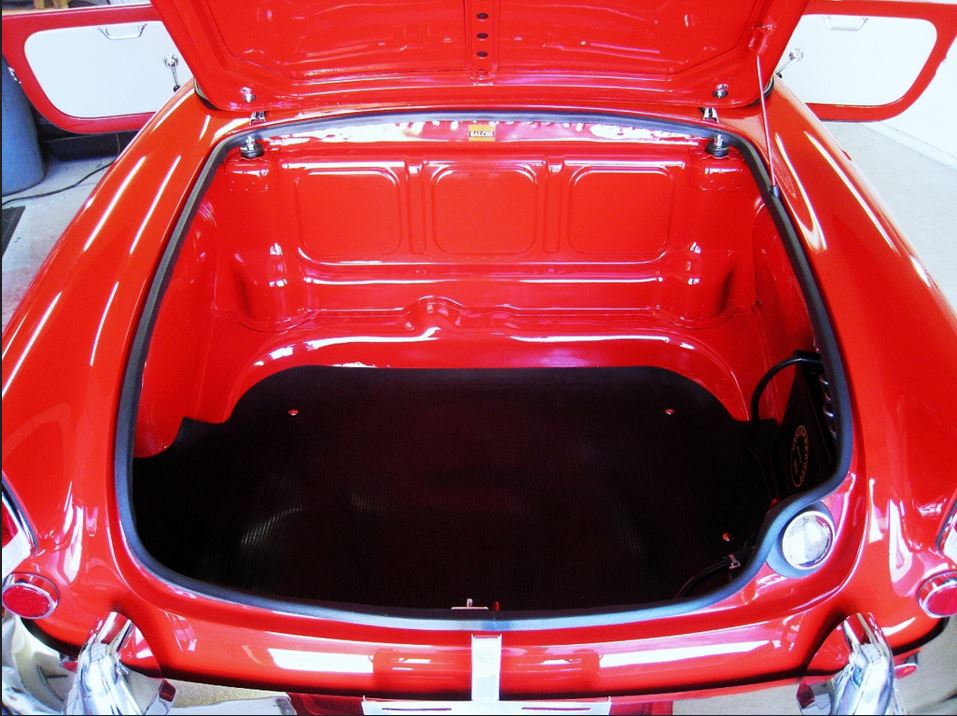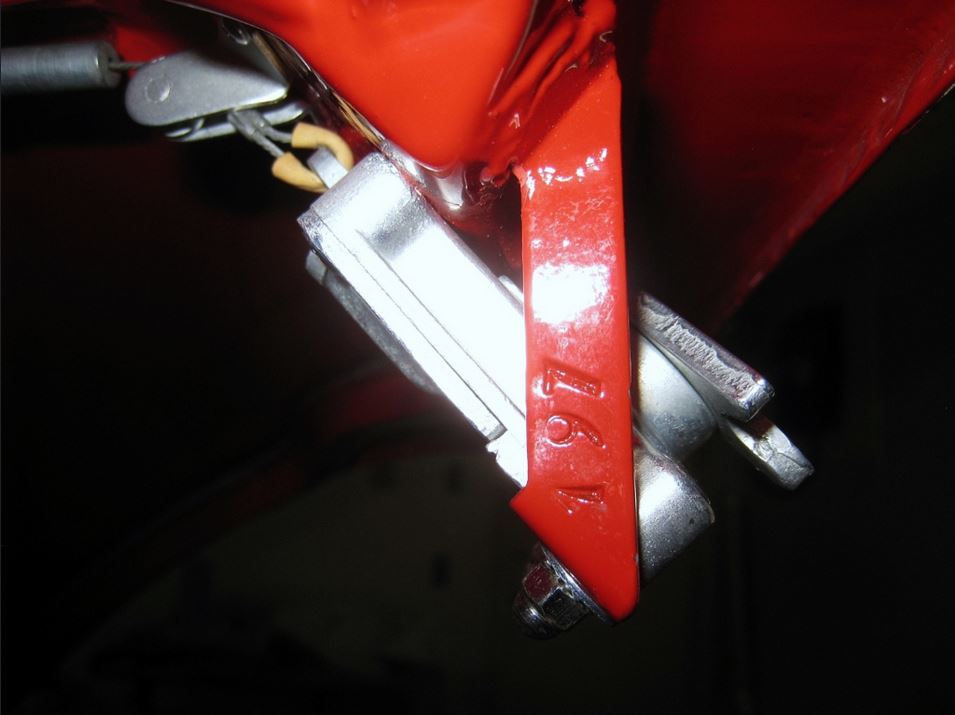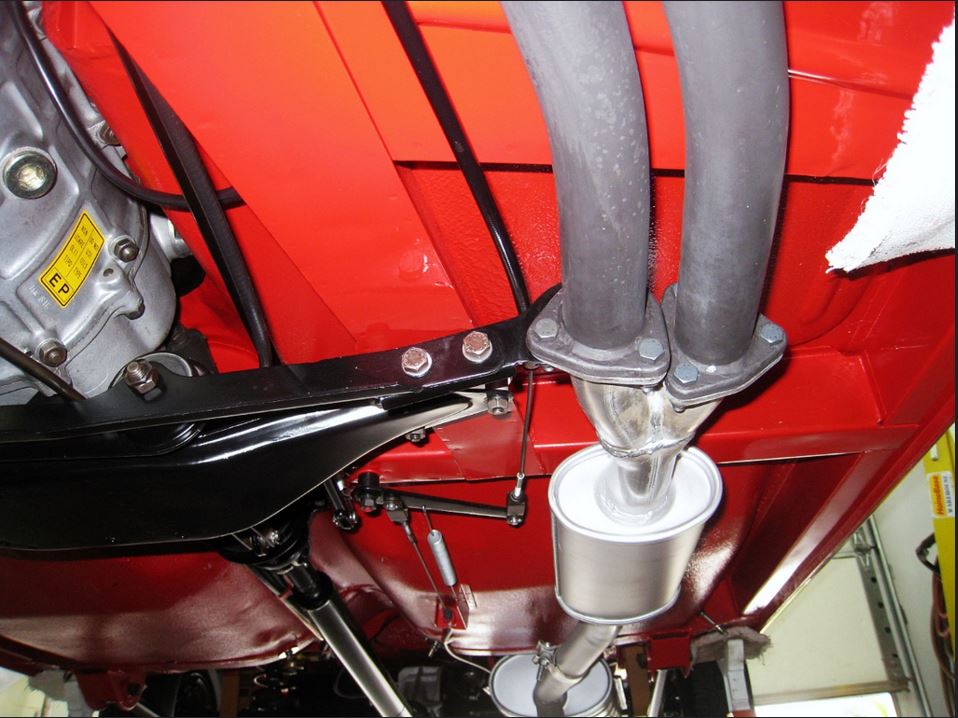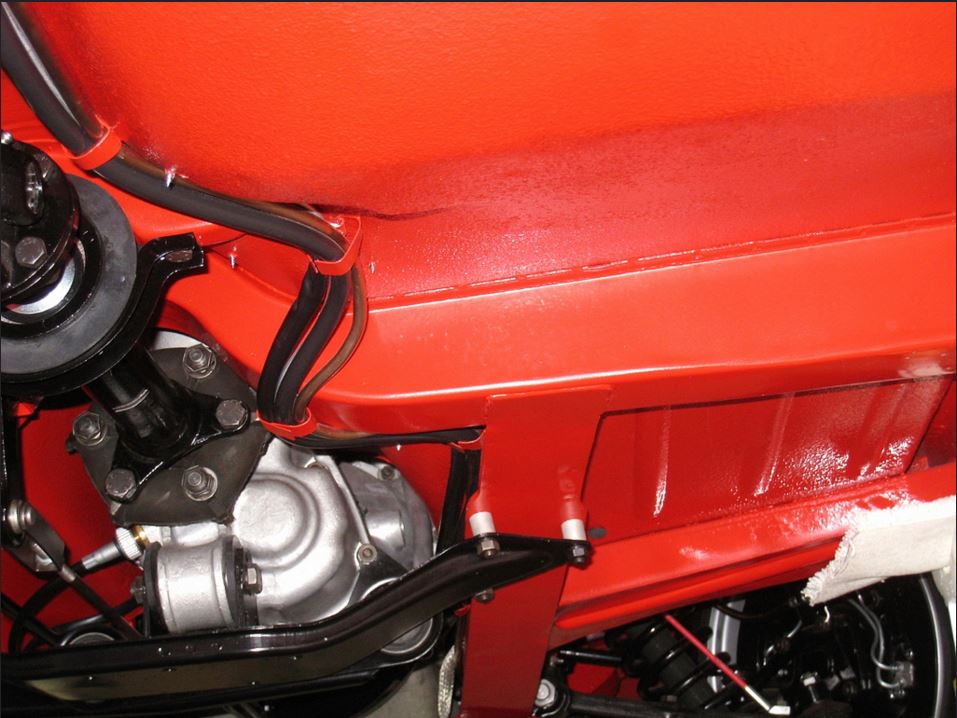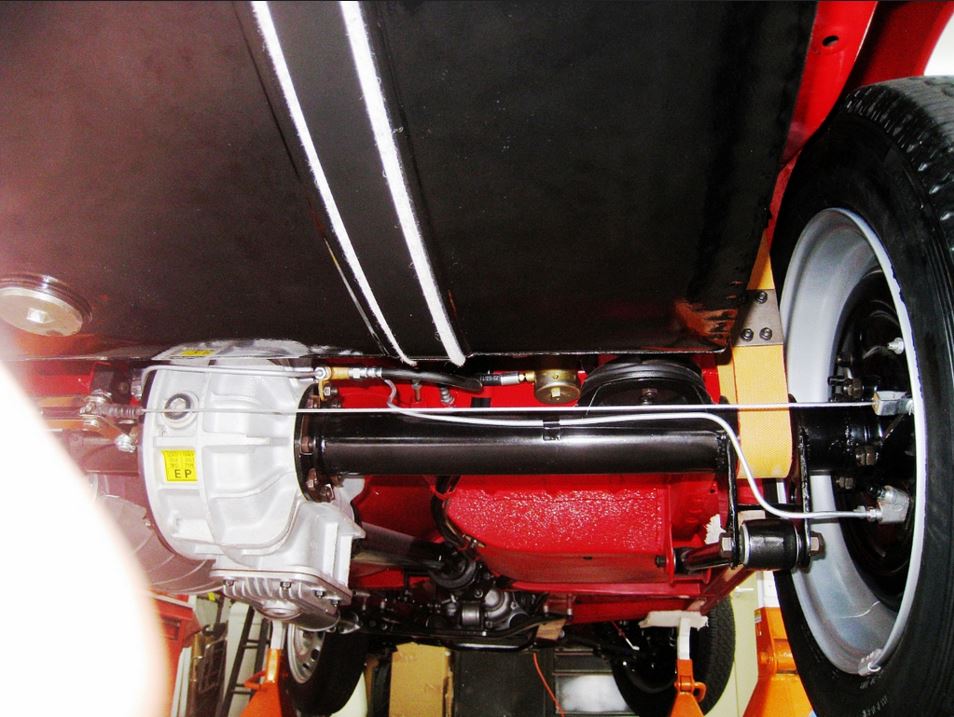 UPDATE: FOR SALE ON WORLD WIDE AUCTIONS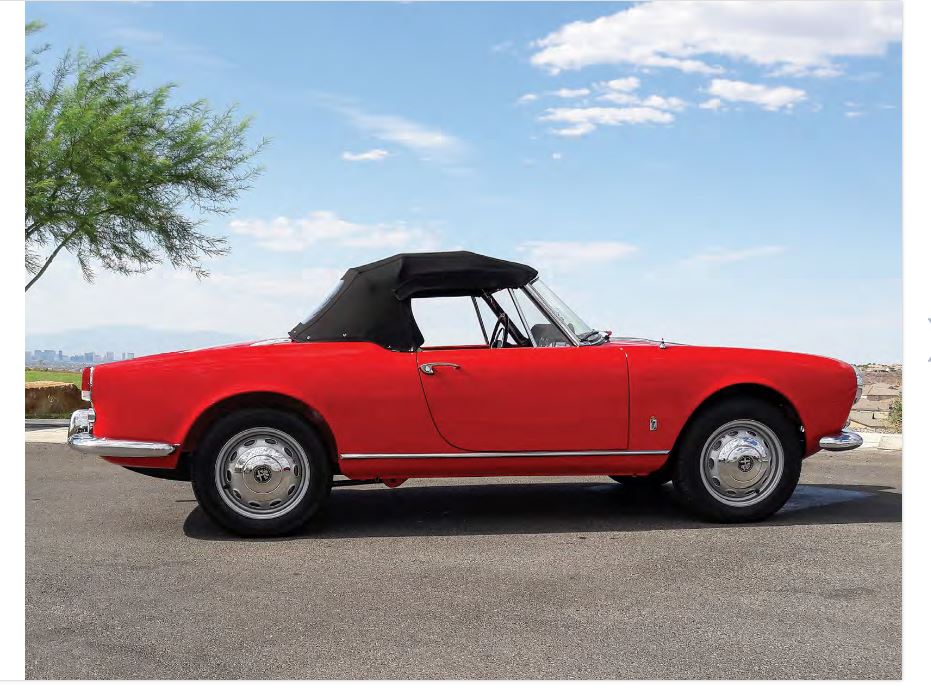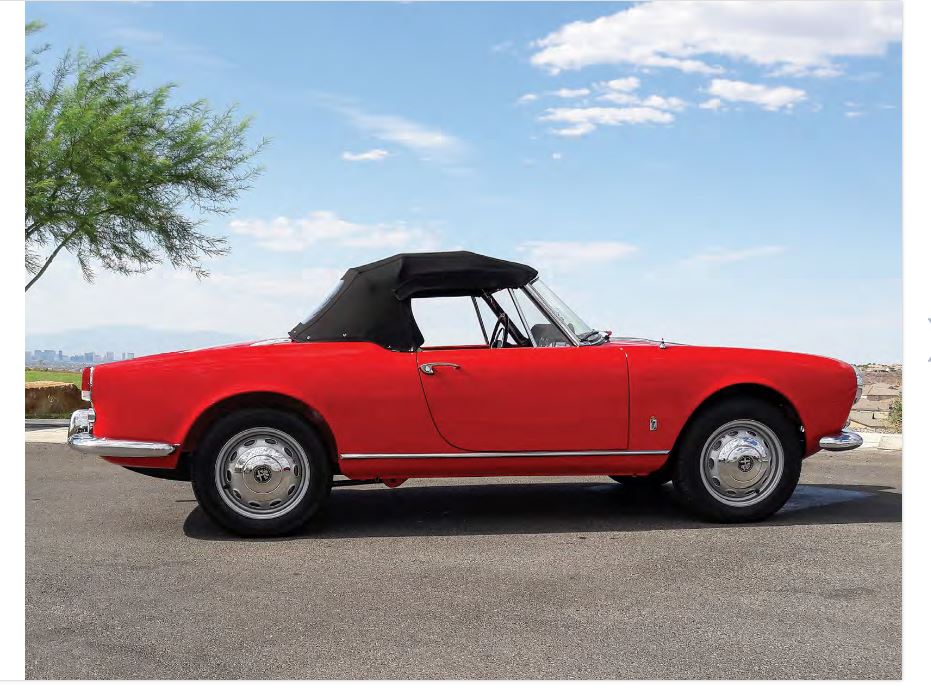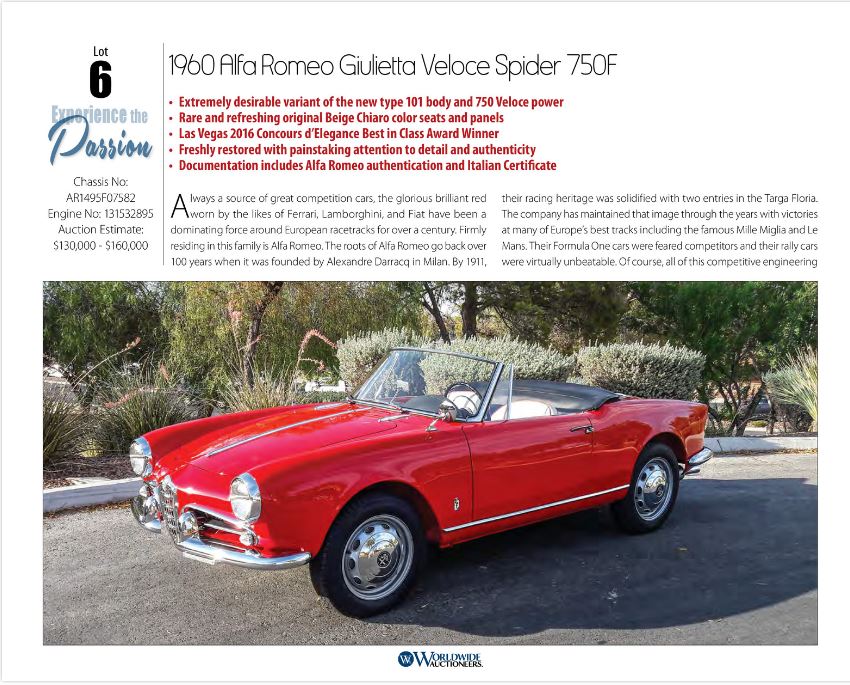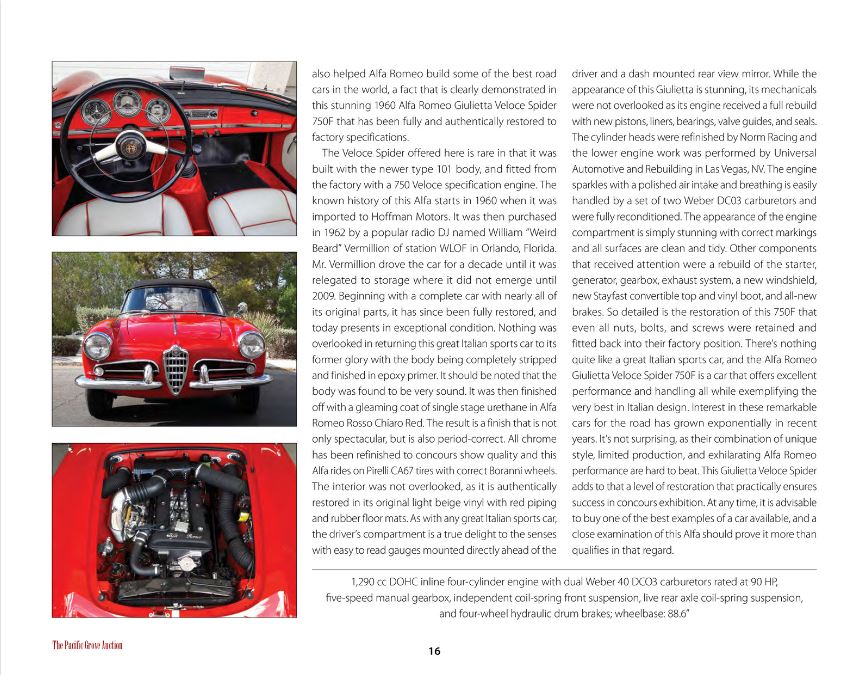 UPDATE: For sale on the Celebrity Cars Las Vegas