PREVIOUS OWNERS: ROGER COCKRAN
HISTORY: (as copied from Daniel Schmitt website February 2023
HIGHLIGHTS
SPECTACULAR SHOW QUALITY RESTORATION!
JUST RELEASED FROM A PROMINENT PRIVATE COLLECTION
GORGEOUS FACTORY COLOR COMBINATION!
ONE OF ONLY 1,362 PRODUCED
LAST YEAR FOR THIS HIGHLY COLLECTIBLE MODEL
ACCOMPANIED BY ITS OWNER'S MANUAL, TOOLS, AND CAR COVER
1600CC TWIN-CAM ALL-ALUMINUM "SPECIALE-SPEC" ENGINE
DRIVES AND PERFORMS AS NEW
SIMPLY ONE OF THE BEST EXAMPLES WE'VE SEEN IN YEARS!!
A DREAM FOR THE ALFA COLLECTOR!
OPTIONS INCLUDE: 1600CC TWIN-CAM ALL-ALUMINUM "SPECIALE-SPEC" ENGINE
FIVE-SPEED MANUAL GEARBOX
LEATHER INTERIOR
VEGLIA INSTRUMENTATION
DUAL WEBER CARBURETORS
FRONT DISC BRAKES
The stunning Sprint Speciale coupe directly descended from Carrozzeria Bertone's brilliant Bertone Aerodynamica Technica (BAT) design studies of the mid-1950s. With its extremely low drag coefficient of 0.29, it was aimed at the competition, and a limited number were produced to meet FIA homologation rules.
The Speciale utilized lightweight construction that had been built on the chassis of the famous Giulietta Spider, and it came with a domed roofline and gracefully peaked fenders. The Giulietta's sturdy 1,300-cc, all-alloy, four-cylinder engine was fitted with a pair of Weber side-draught carburetors, and it could produce a healthy 116 hp. This was enough power to push the slippery two-seater to almost 125 mph, considerably faster than its conventionally bodied Giulietta Sprint coupe and spider siblings. The unique plastic air deflector mounted ahead of the windscreen, more commonly seen on competition Ferraris of the era, added to the car's racy flavor. It is estimated that no more than 1,366 Sprint Speciales were produced between 1957 and 1962 in both Giulietta and larger-engined Giulia form.
The magnificent 1965 Alfa Romeo Sprint Speciale featured here is finished in rare and highly desirable dark blue Medio over a black leather interior. This exquisite Sprint Speciale is one of only 1,362 produced and has been subject to a comprehensive show quality restoration making this the perfect example to add to any premier collection. Recently released from the renowned Rick Grant collection after 20 years of collector ownership and is now ready for its next caretaker. The investment potential of this extremely limited production Alfa Romeo SS will grow beyond your imagination! For the most astute collector, investor, or enthusiast who understands and appreciates the investment potential of this iconic Italian motorcar.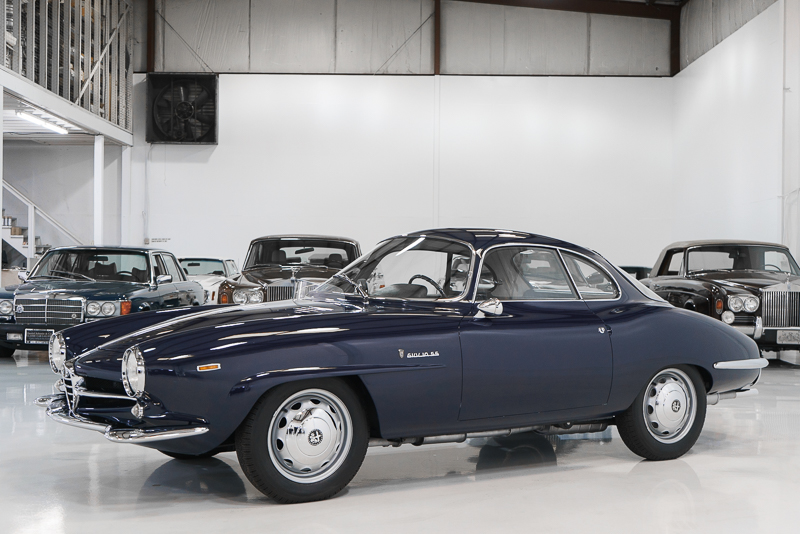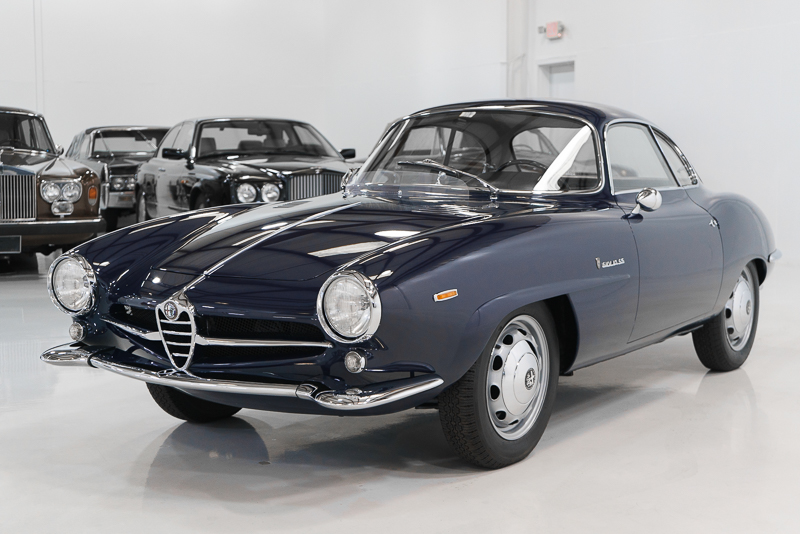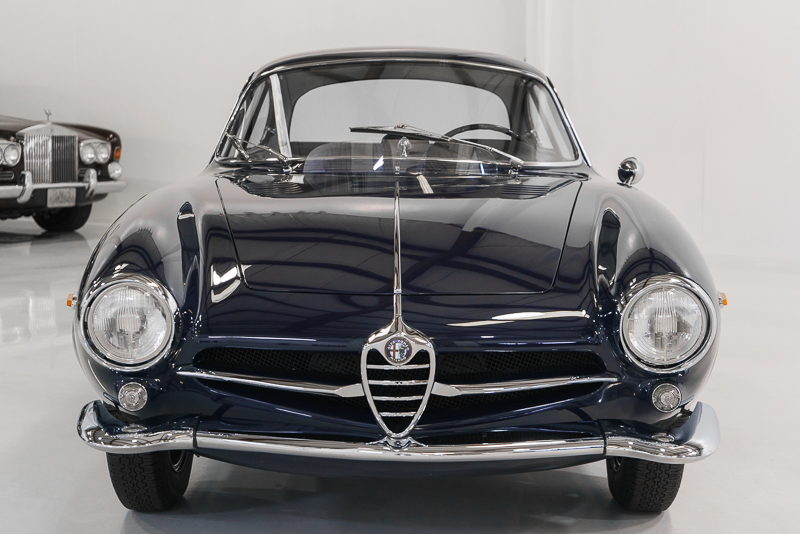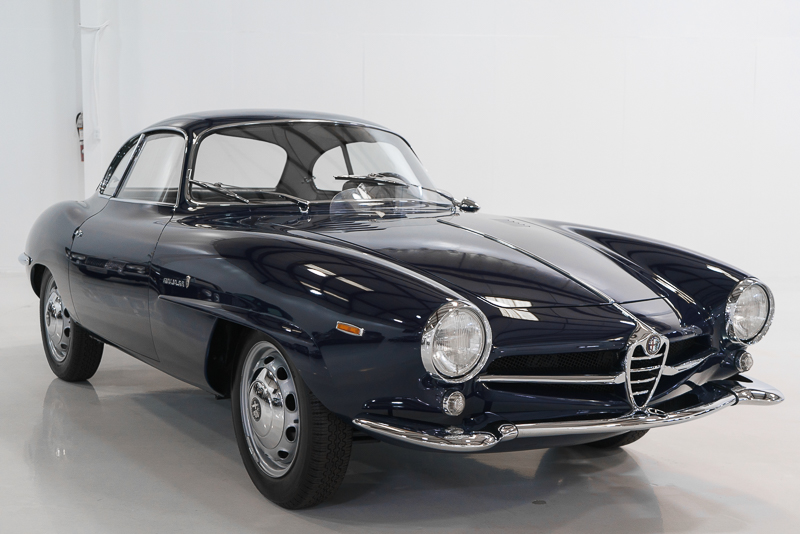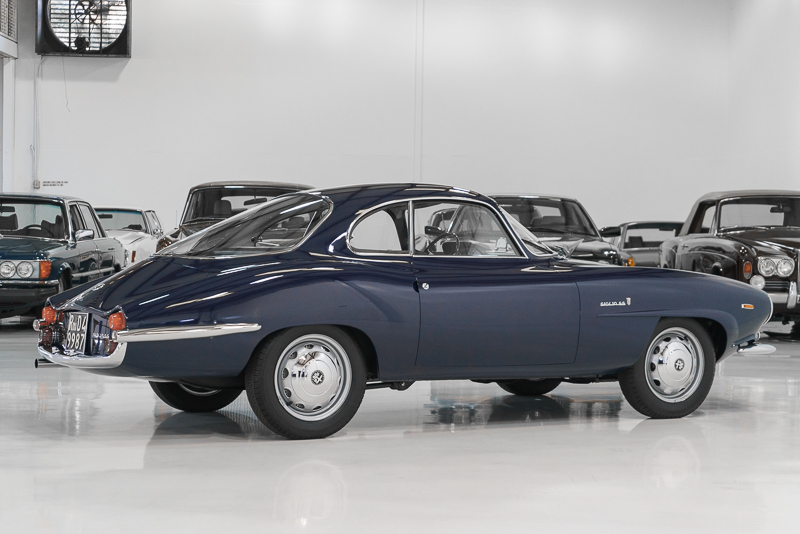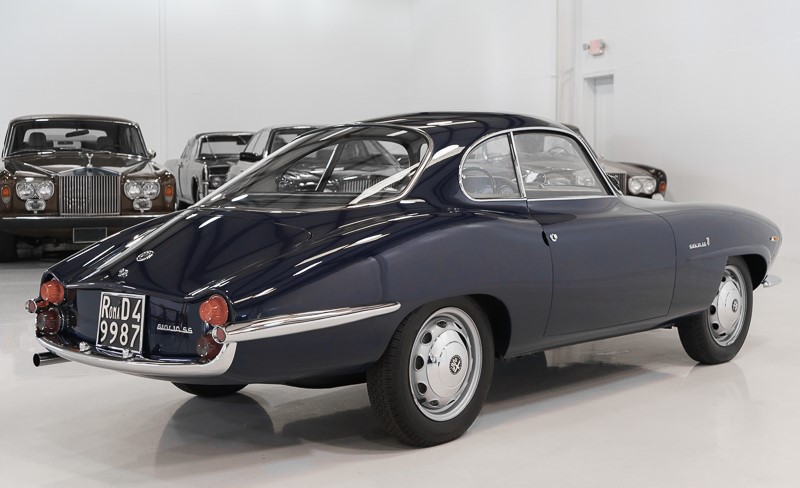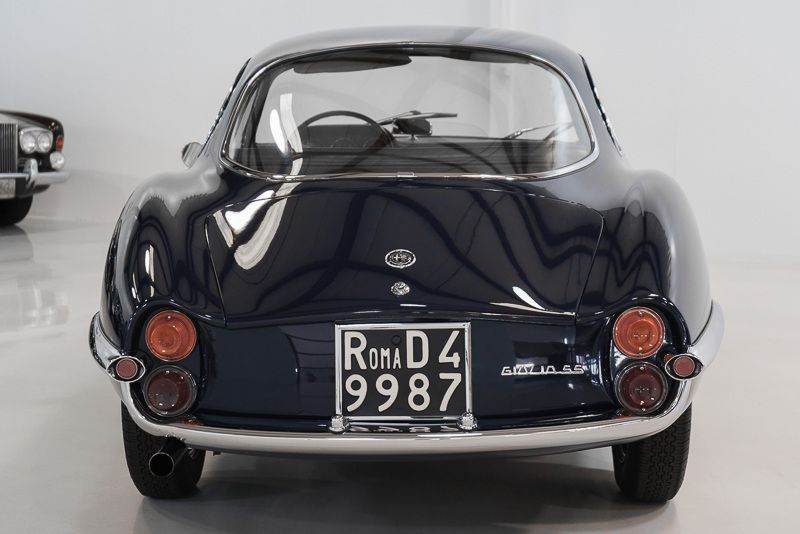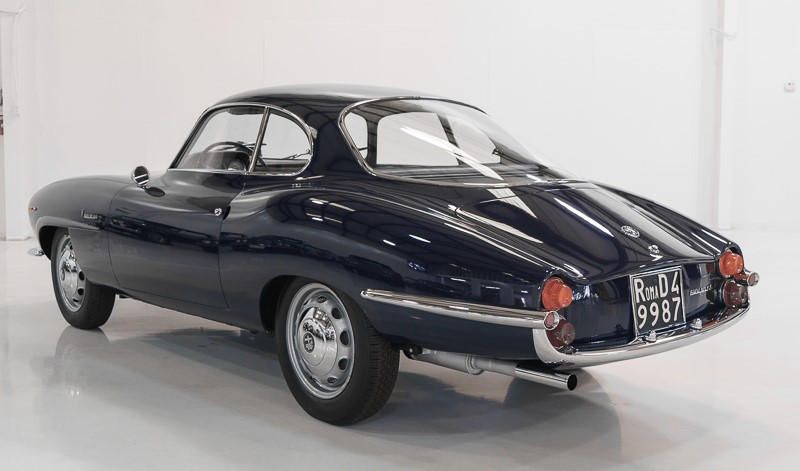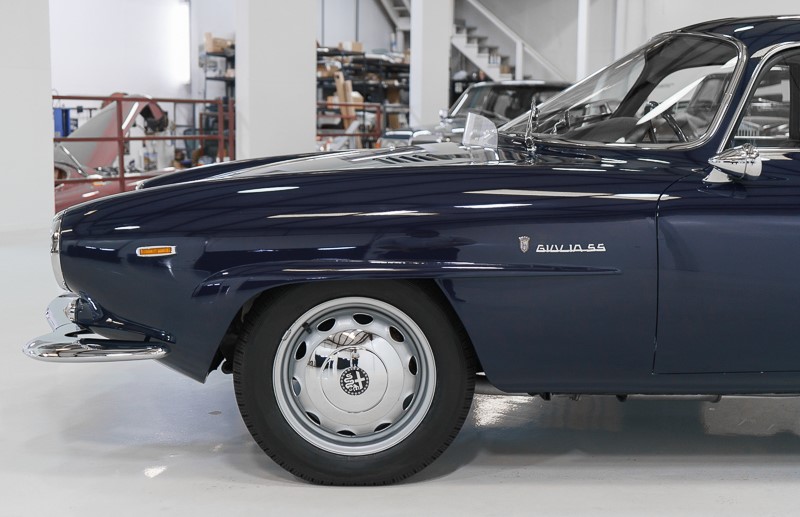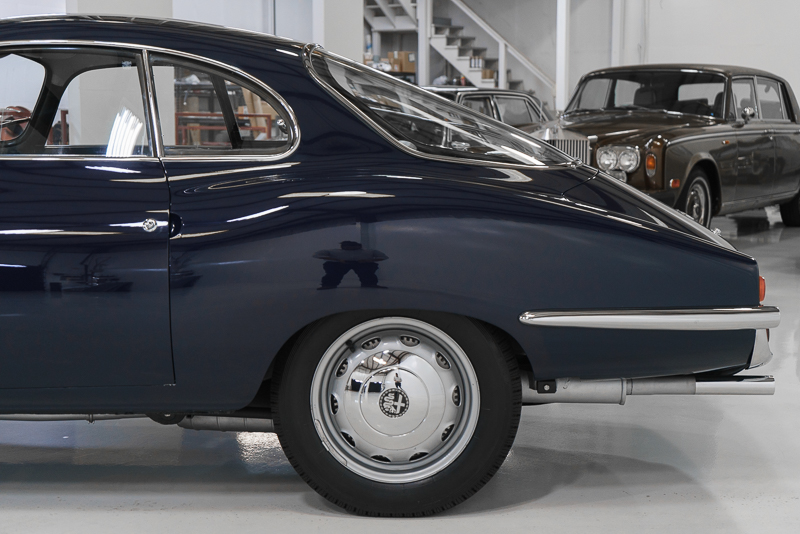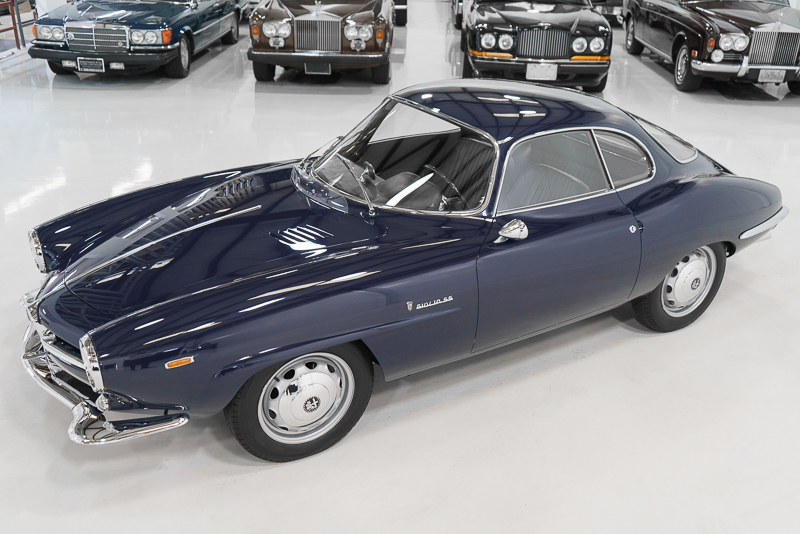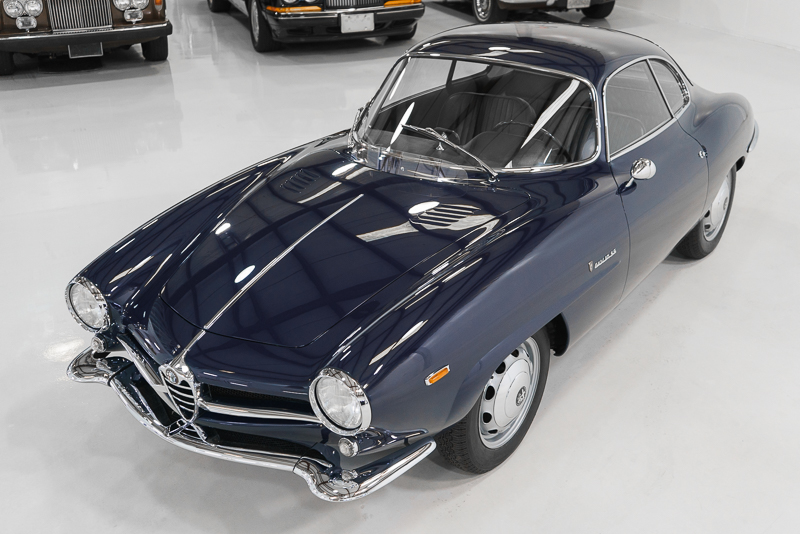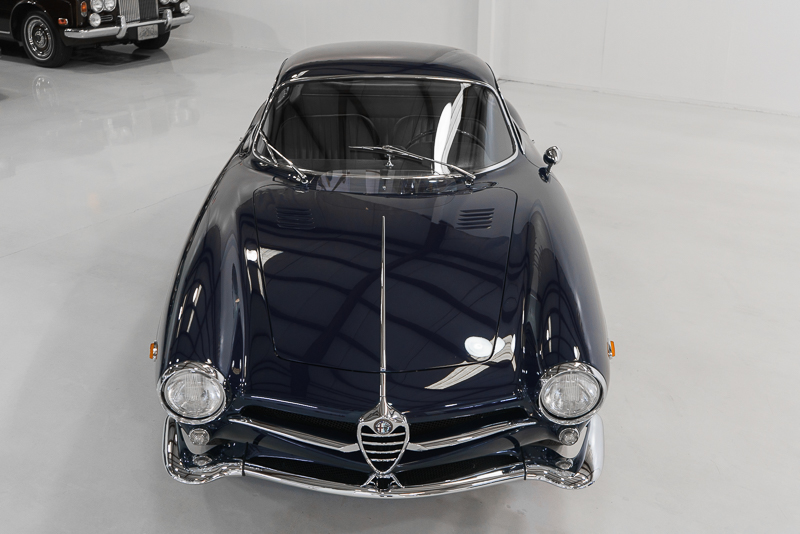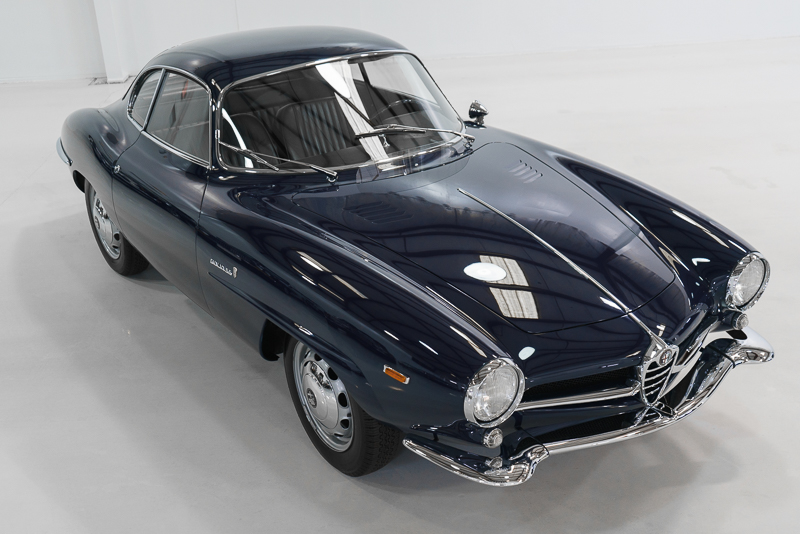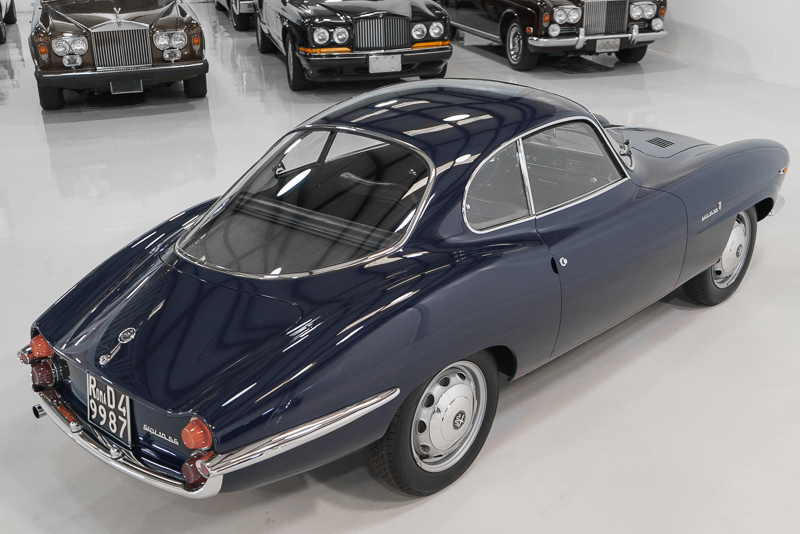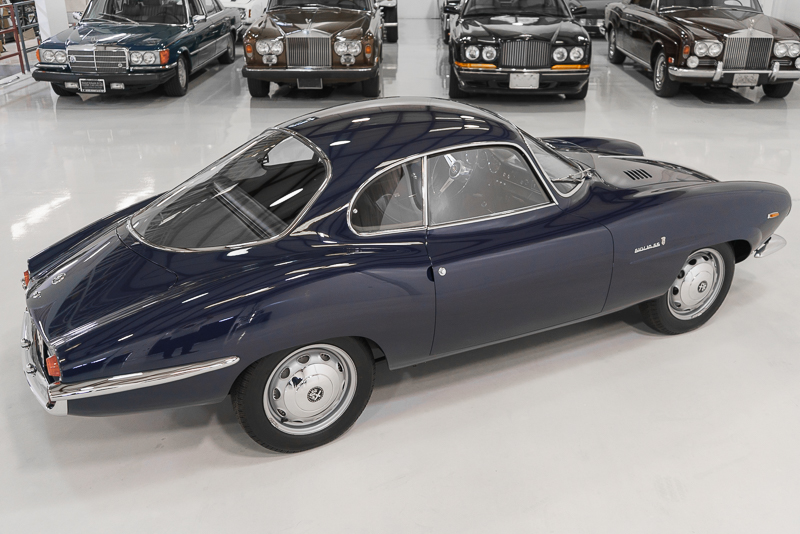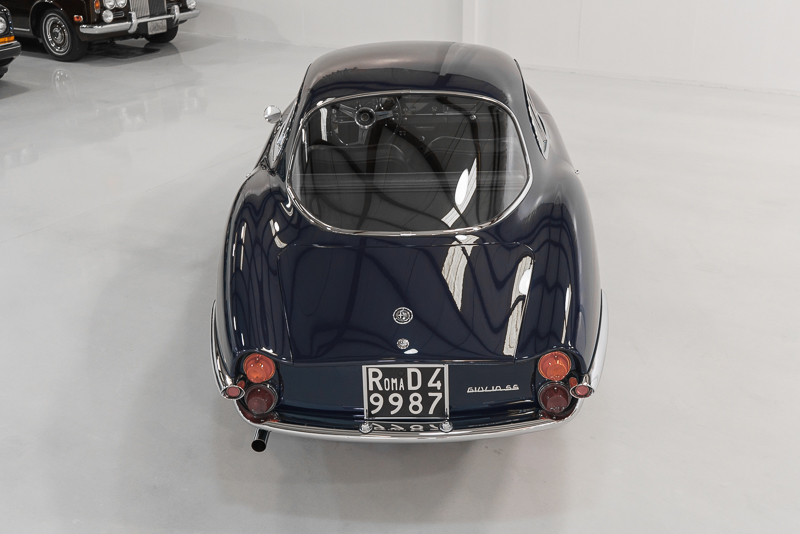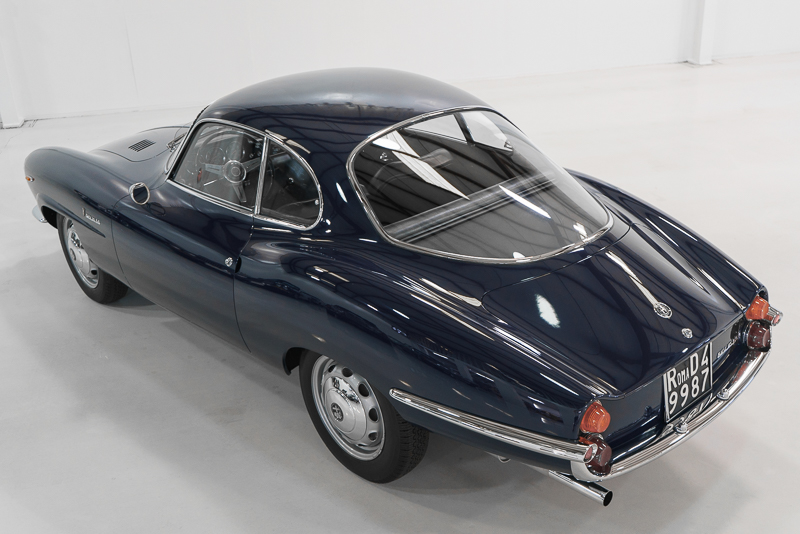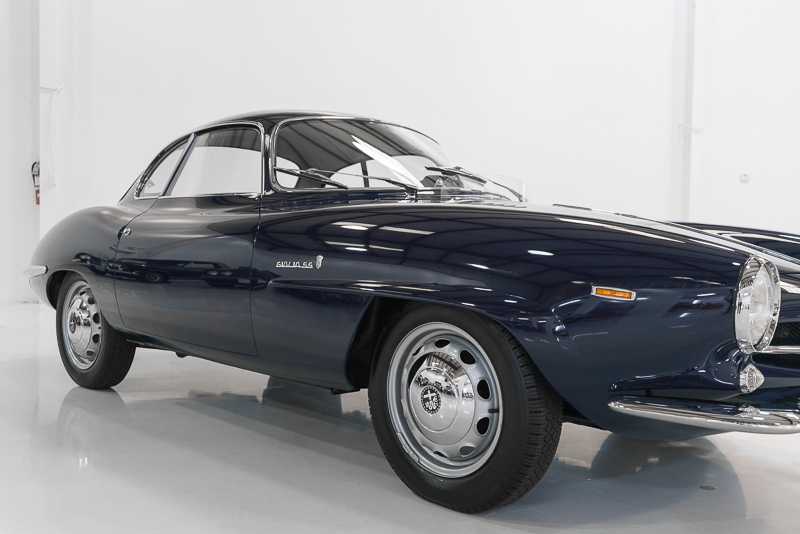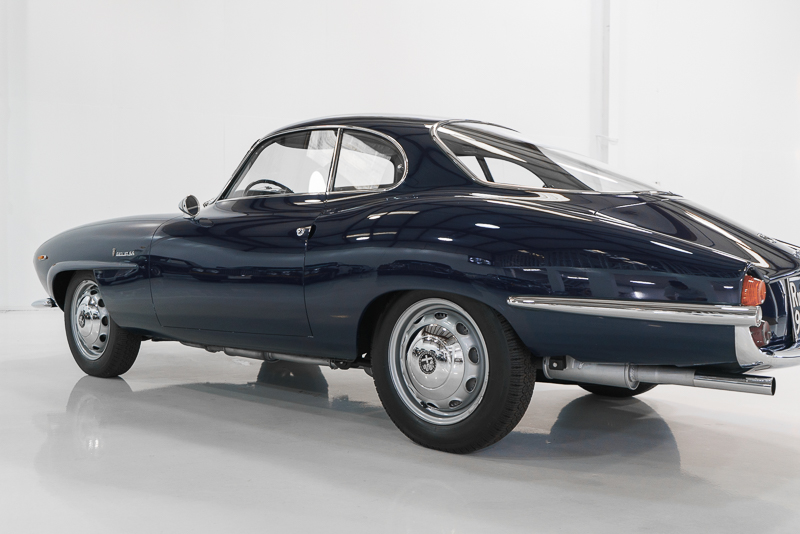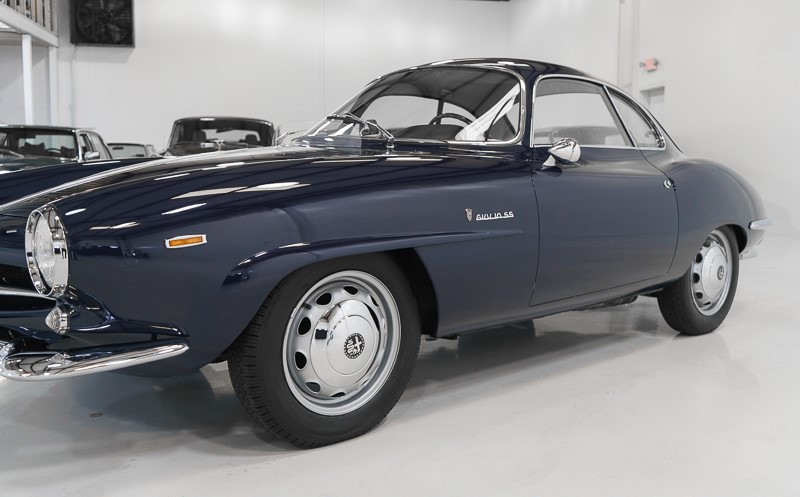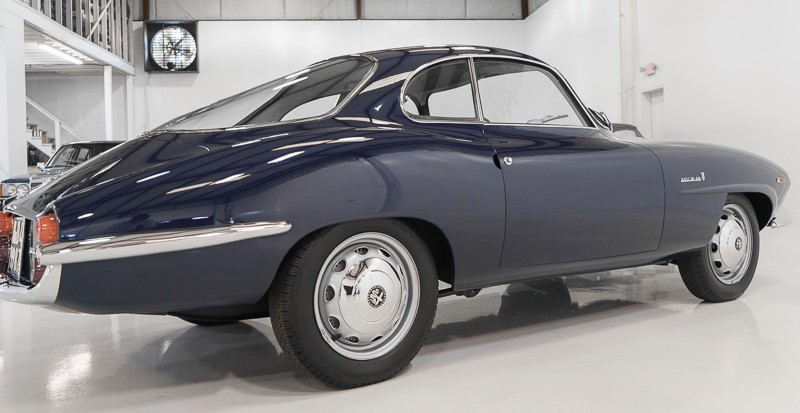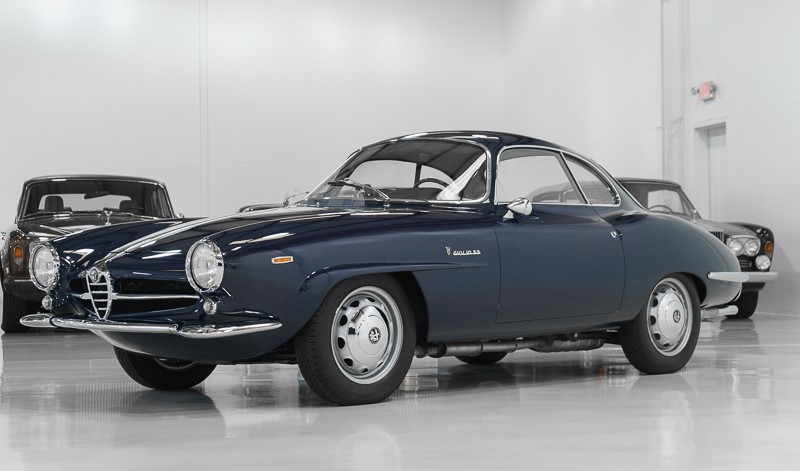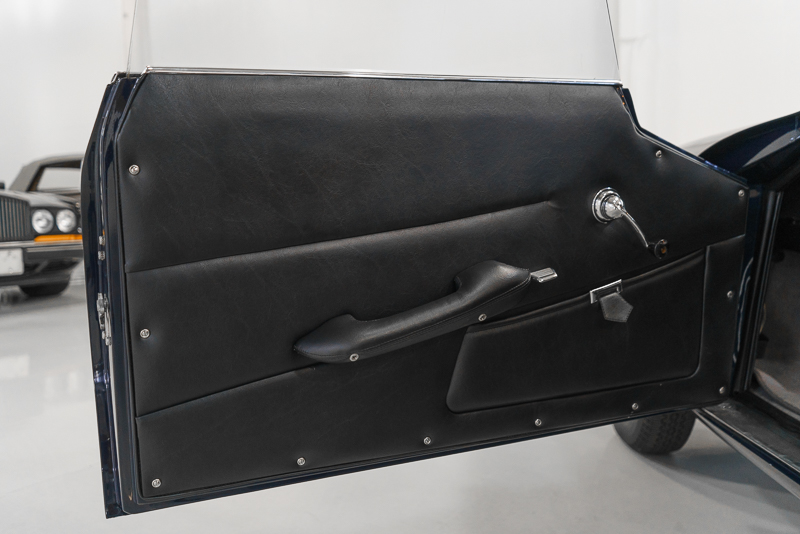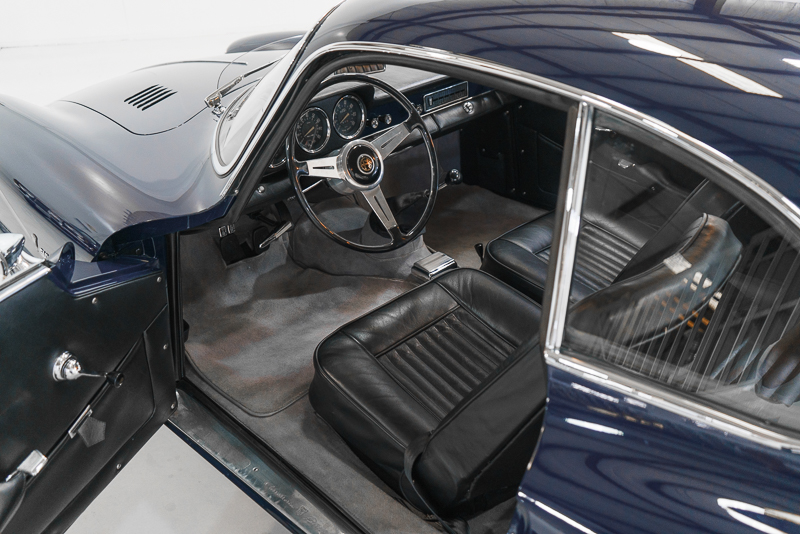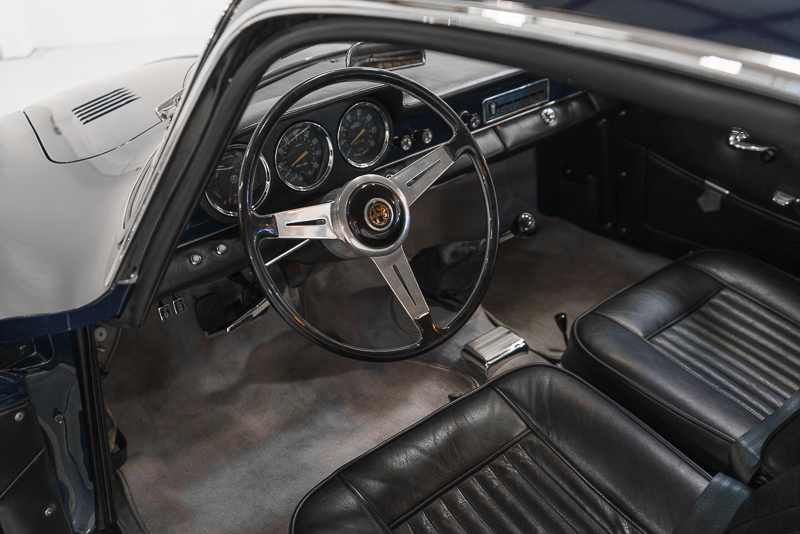 MORE HISTORY FROM THE MECUM AUCTION 2023 KISSIMMEE FLORIDA