PREVIOUS OWNERS: Unknown, Jacksonville FL, RM SOTHEBY AUCTION 6/2021, Texas, St. Louis Automuseum 2021
HISTORY: (as copied from the St. Louis Automuseum listing on Ebay November 2021.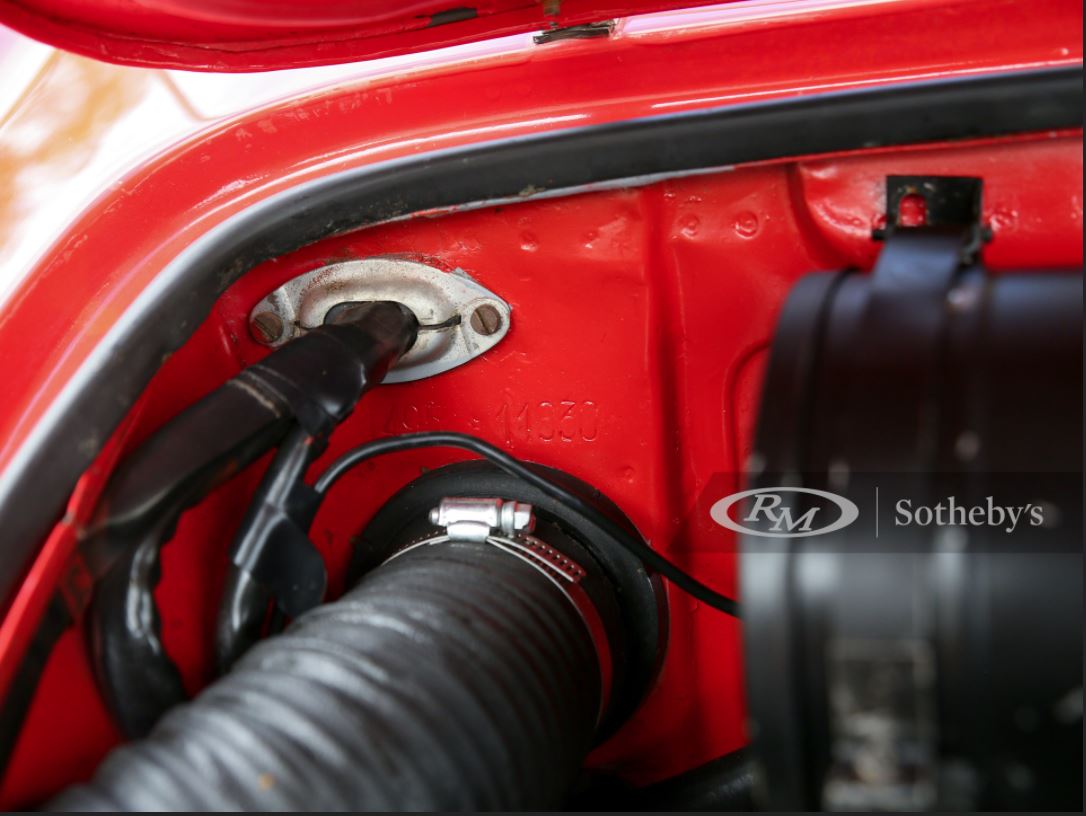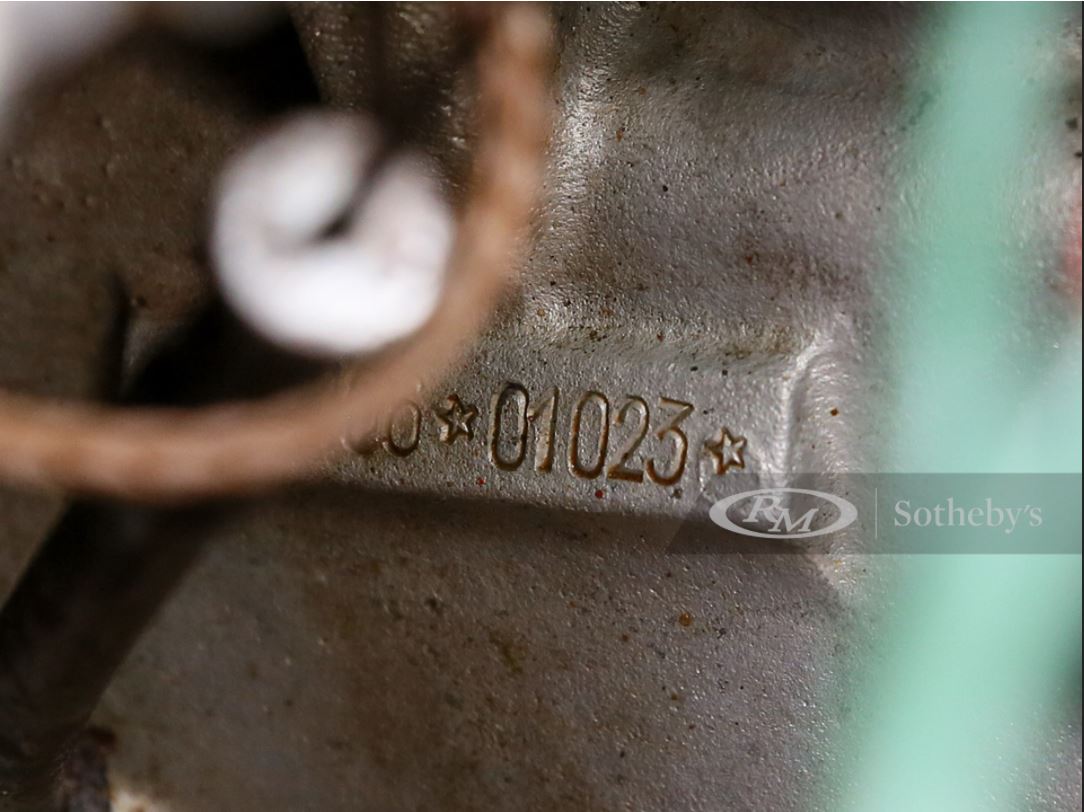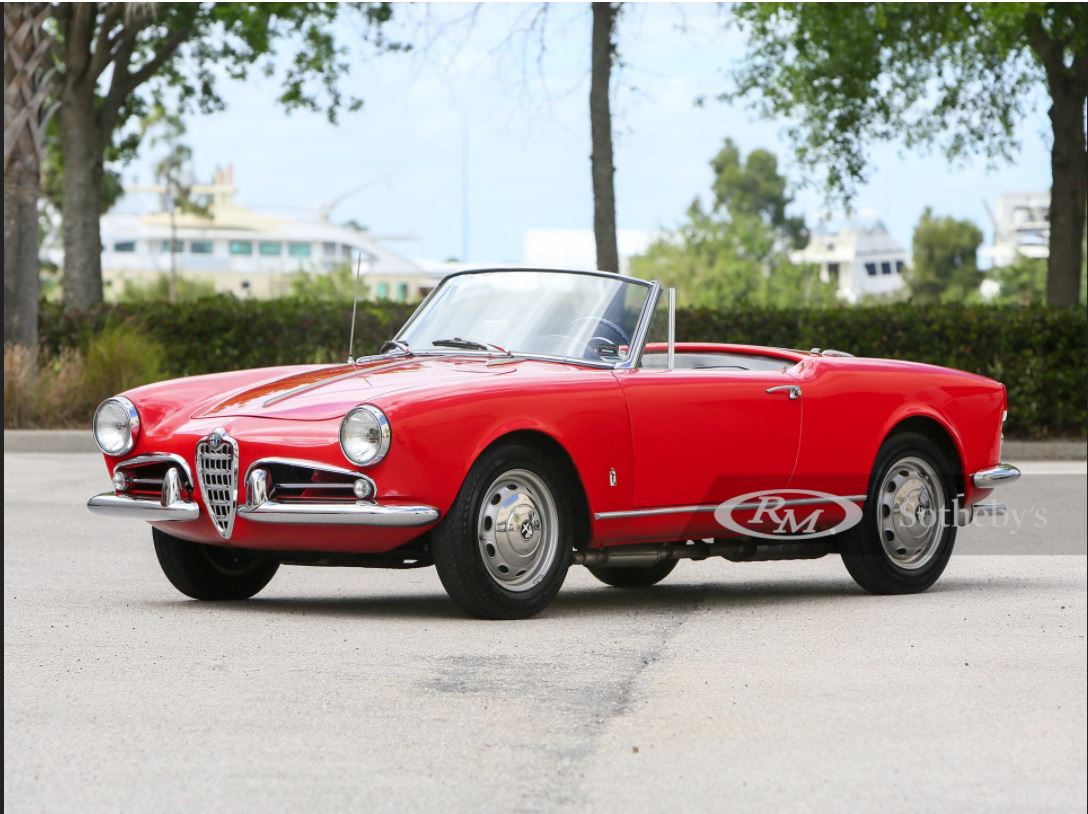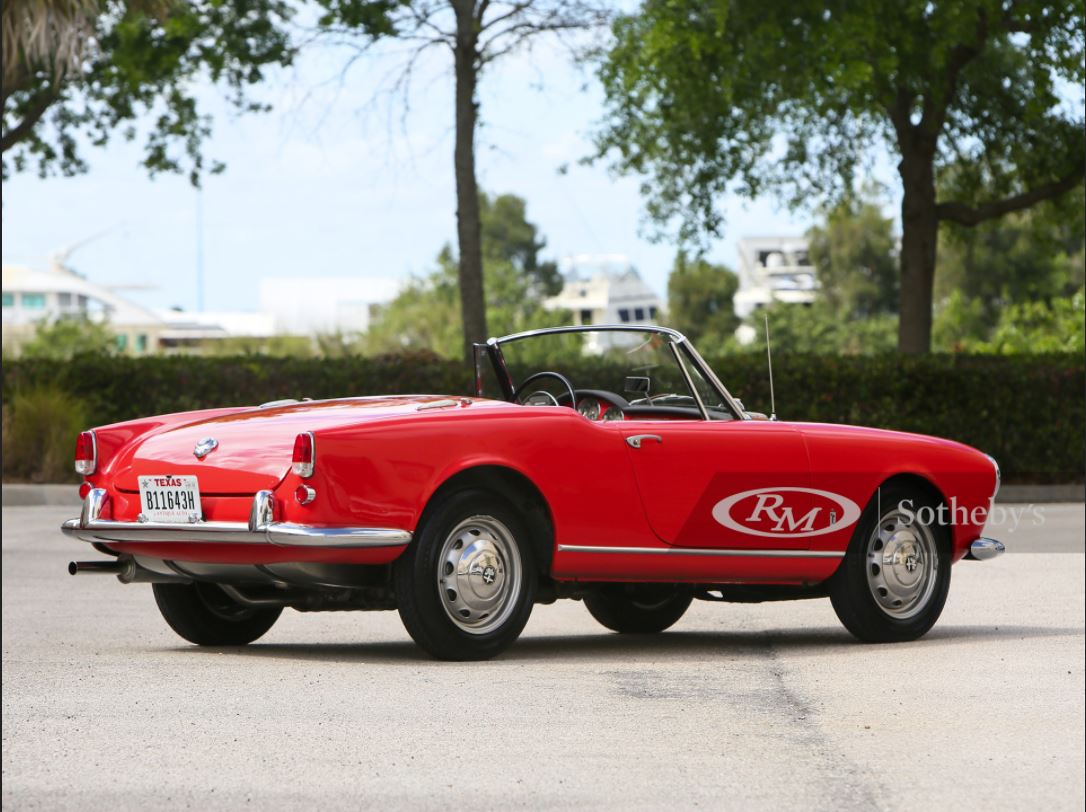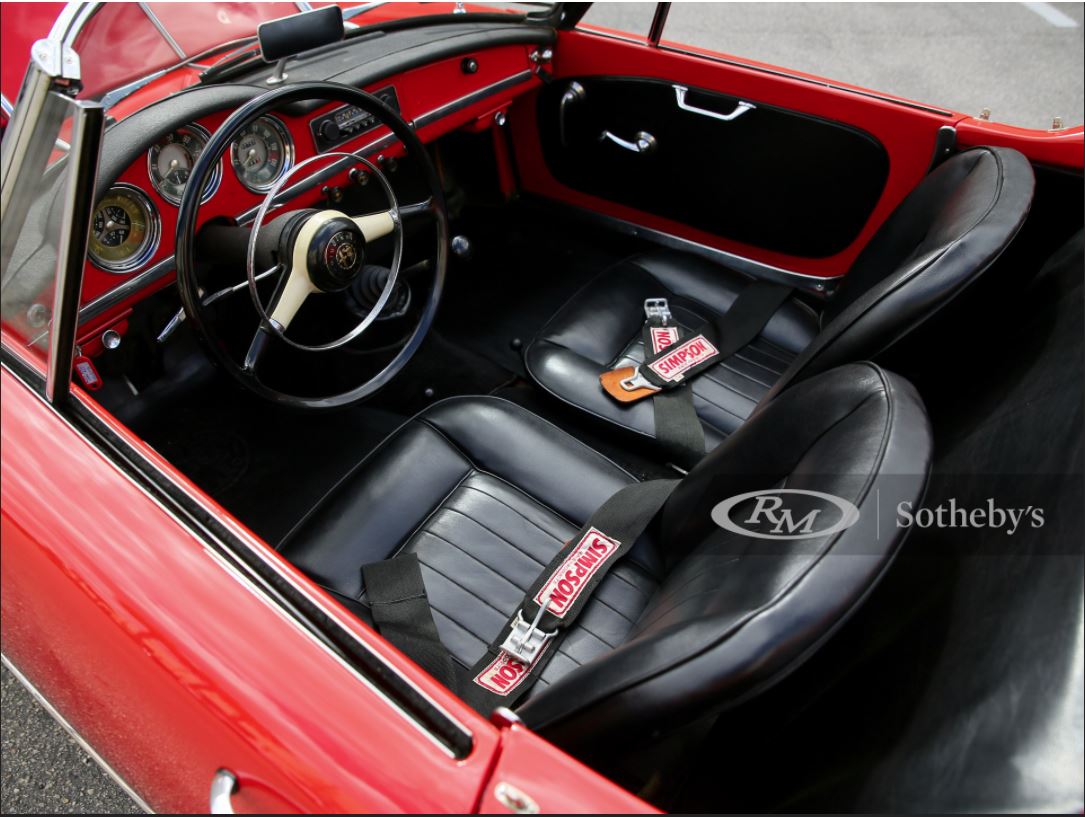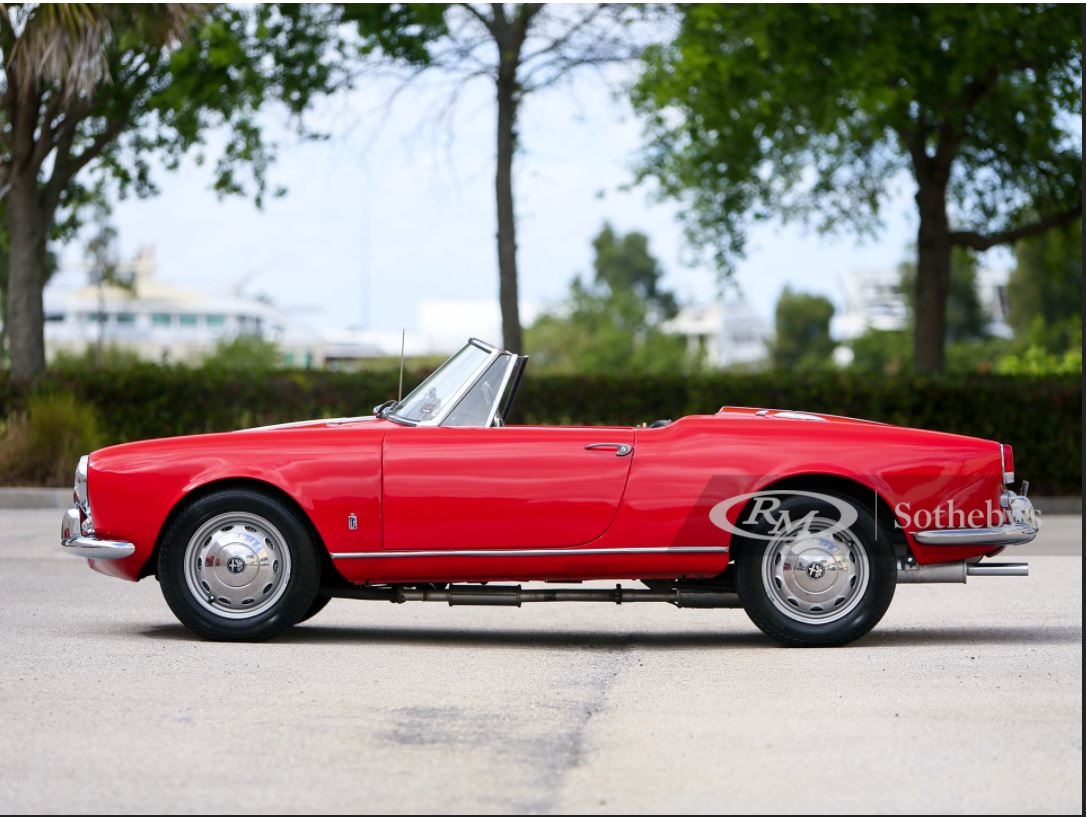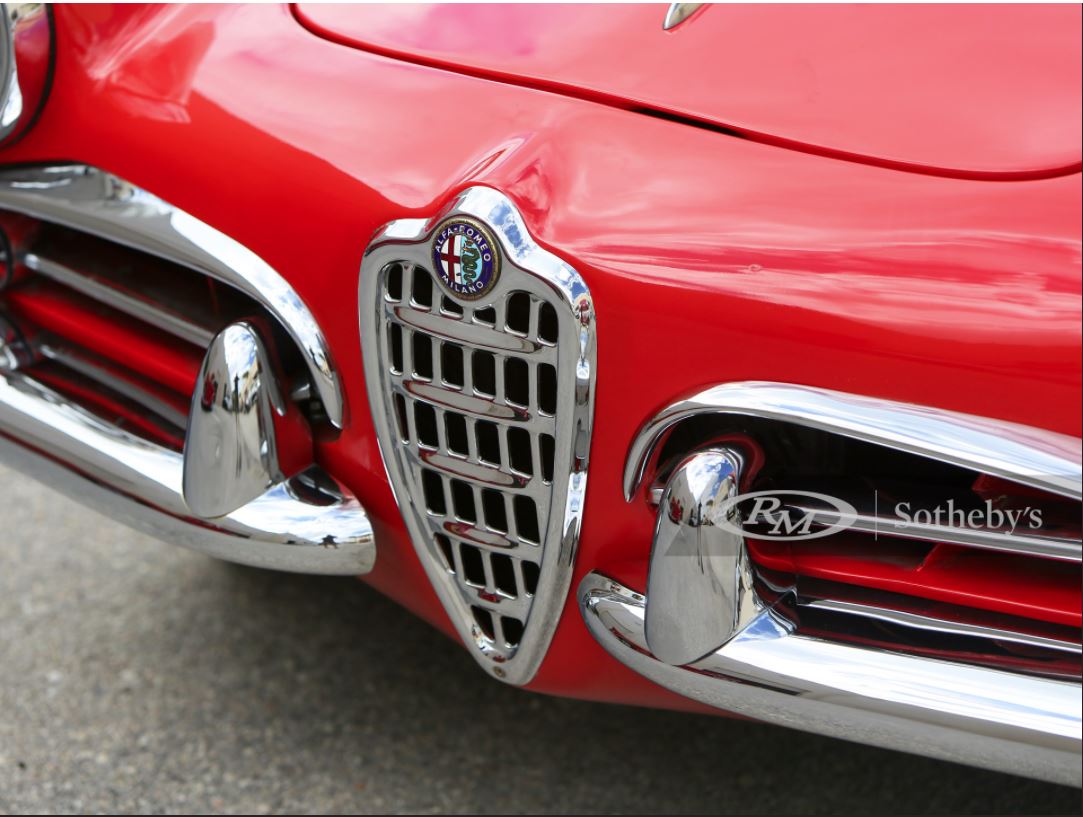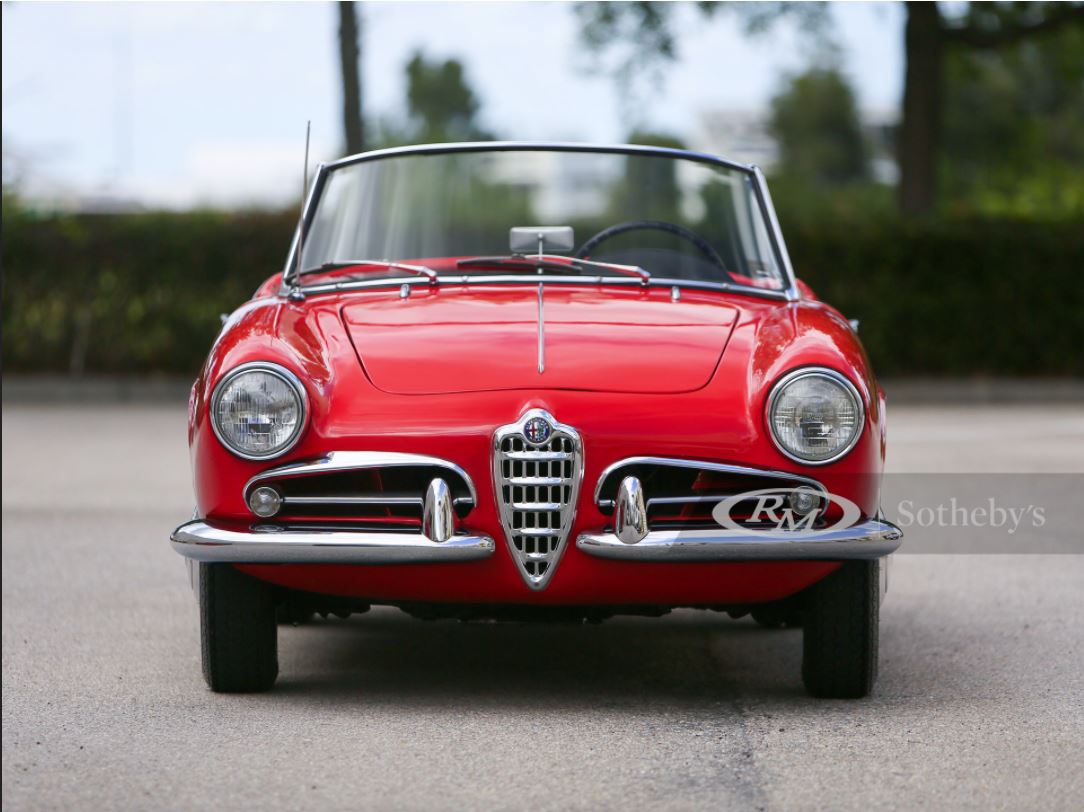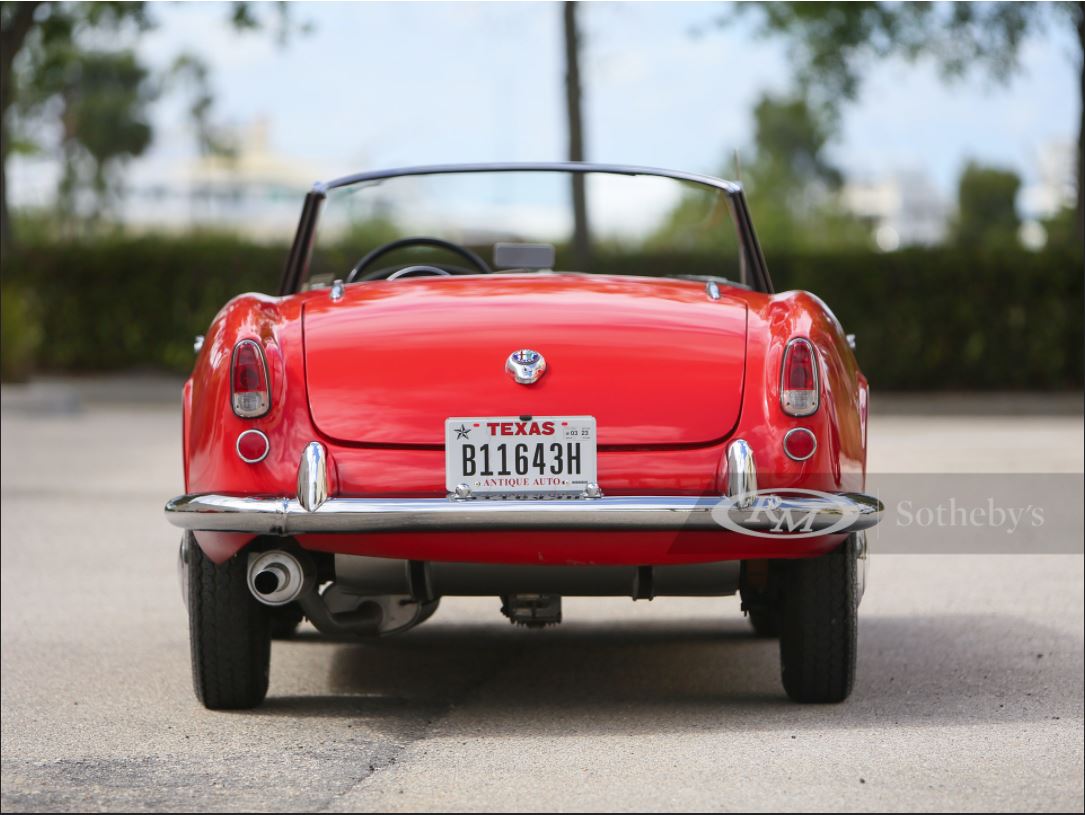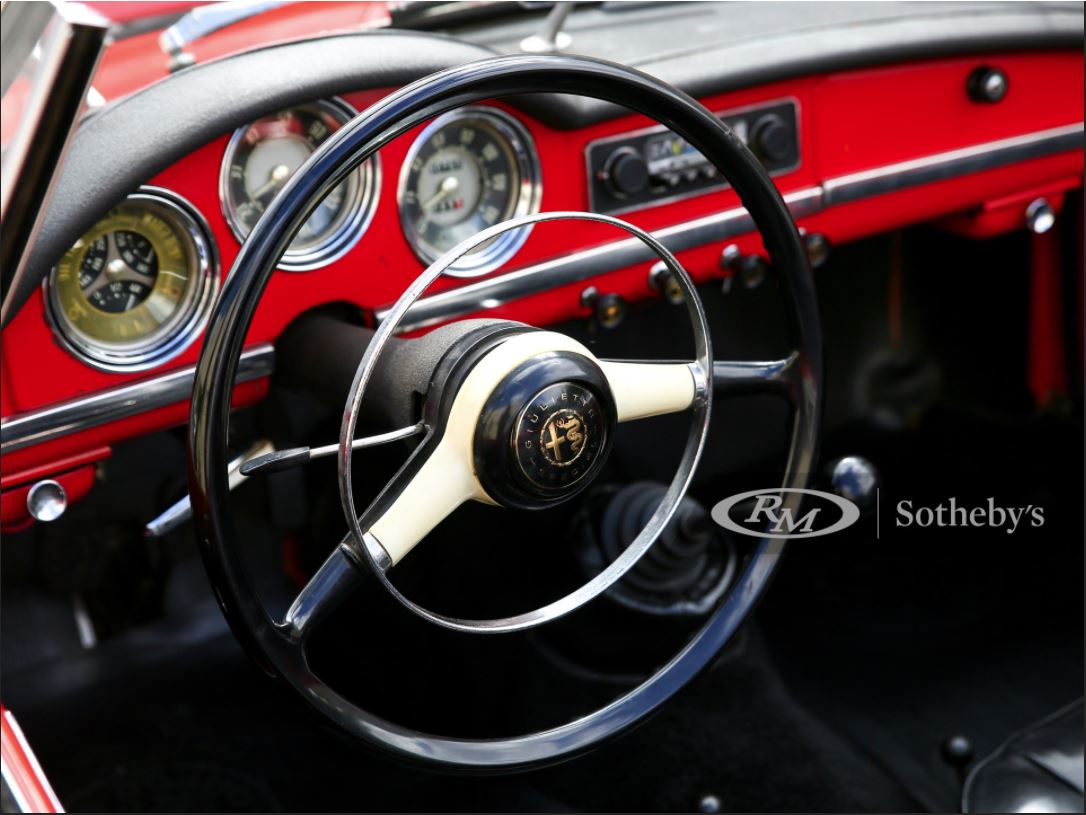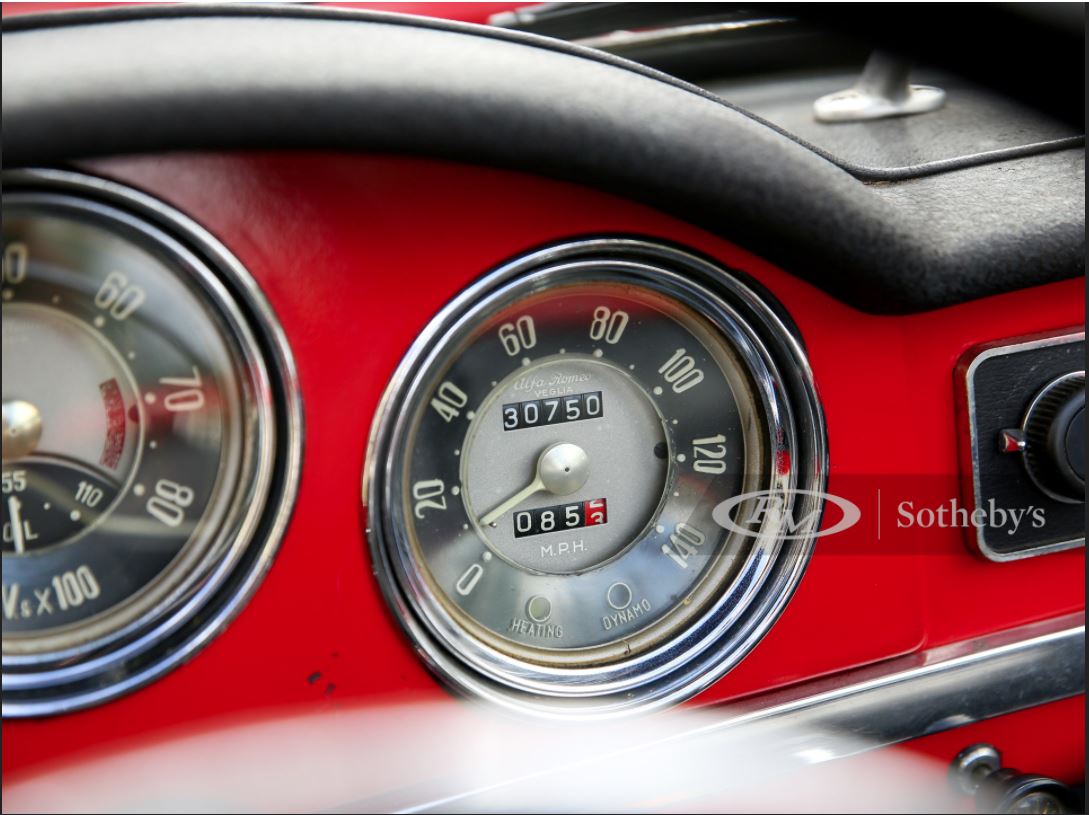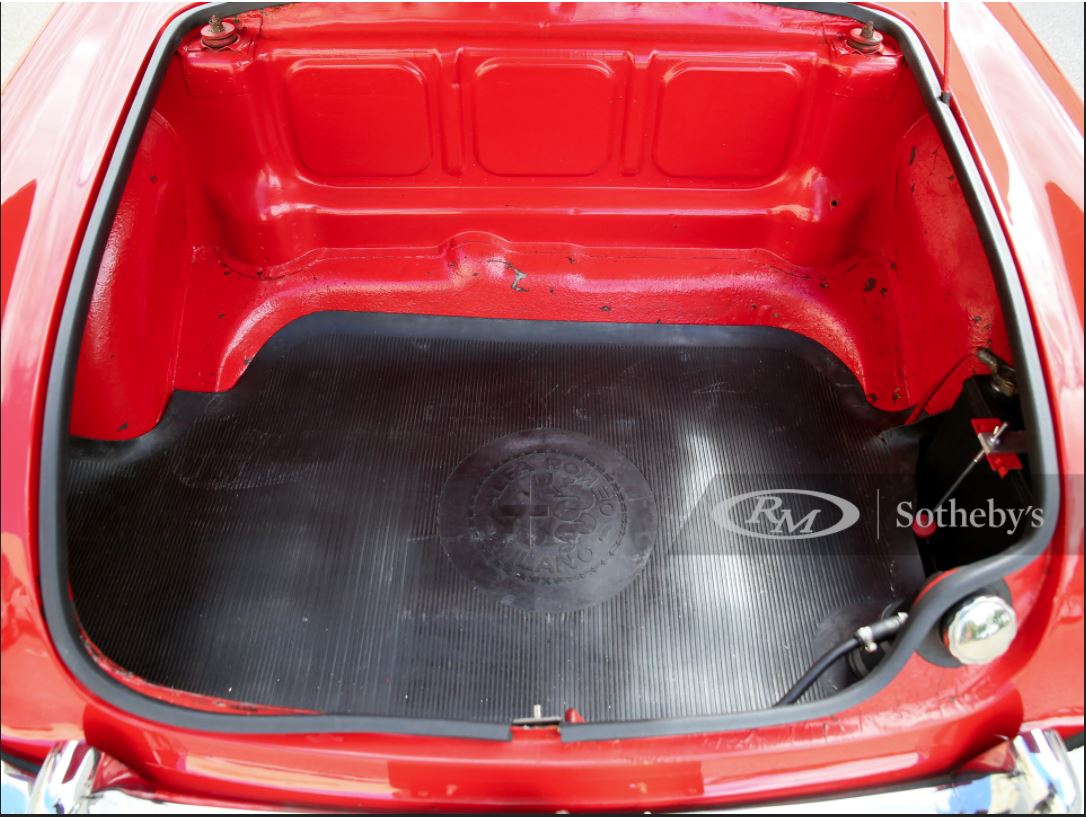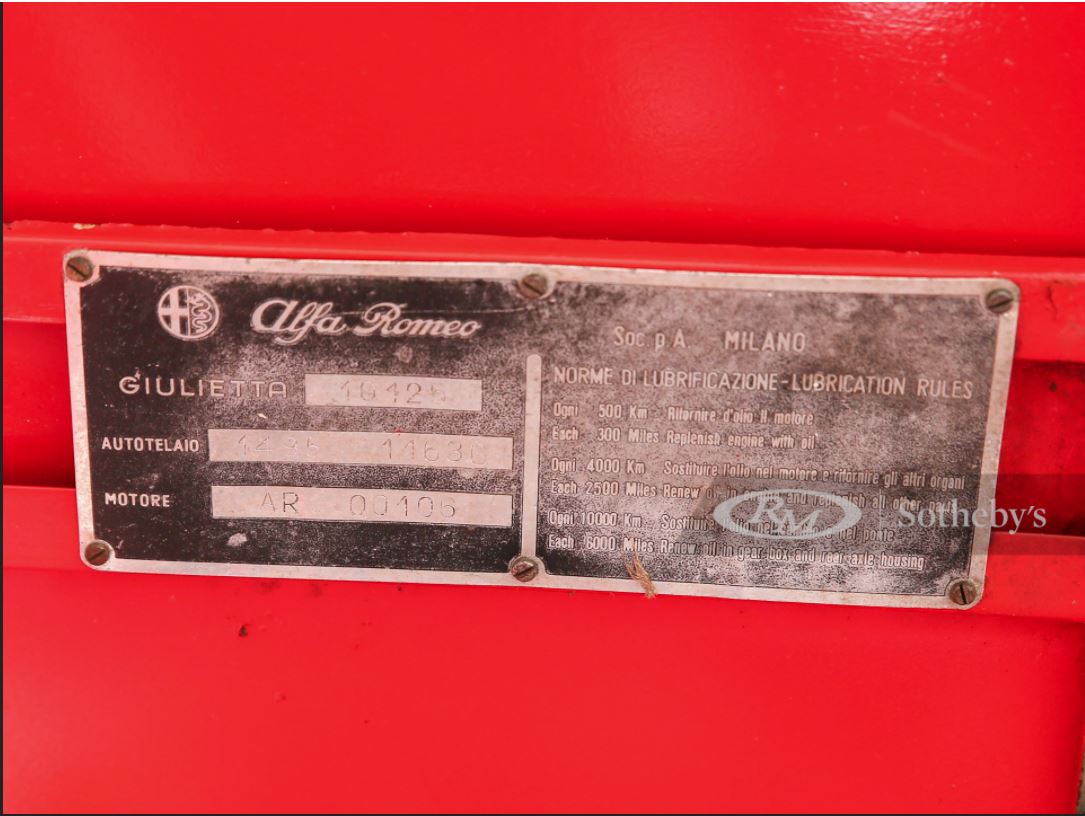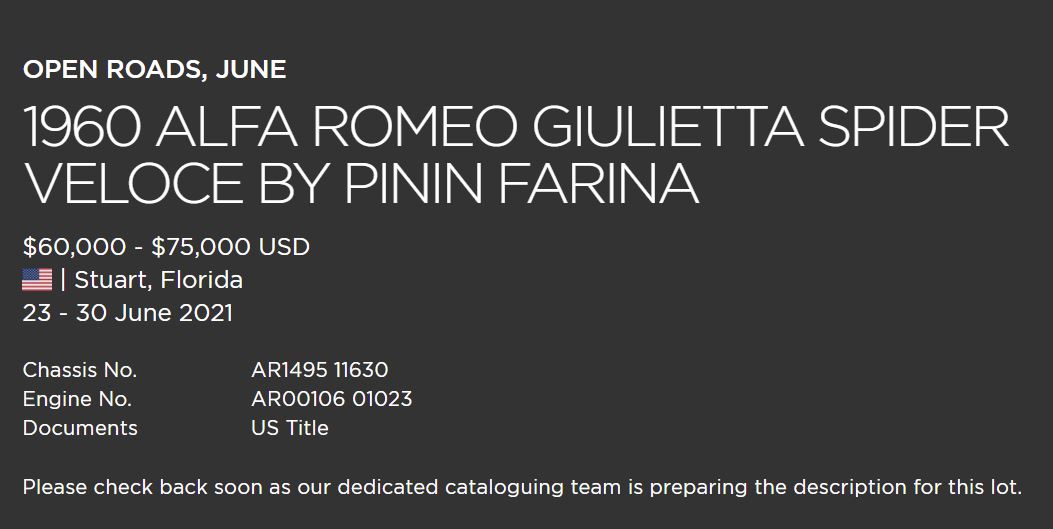 UPDATE: FOR SALE ON EBAY BY THE ST. LOUIS CAR MUSEUM NOVEMBER 2021
History About Alfa Romeo's Giulietta Model:
Since their inception, Alfa Romeo was a company born to race. Much like their Italian counterparts, a great deal of the racing knowledge made its way into production models made for consumers to enjoy on the open road. Of course, in many cases, the best was saved for performance models. The Alfa Romeo Giulietta came to the market in 1954 as the Sprint 2+2 Coupe, later followed by a Berlina 4-door Saloon in early 1955, and 2-seater Spider convertible midyear designed by Pinin Farina with racy good looks, gracefully understated and elegant from every angle! The model everyone truly wanted was the racing-inspired Veloce, often savored by amateur road racers and enthusiasts alike. These particular models remain among the highest in collectability today! These rare, high-performance Giulietta Spider Veloces are quite special, with only 2,796 ever produced!
Details About Our Available Giulietta Spider Veloce: We are very excited to offer for sale a rare, and highly original, 1960 Alfa Romeo Giulietta Spider Veloce! It represents the first year of the slightly longer wheelbase examples produced, bearing a chassis 2" longer than the previous Giulietta 750 Series along with roll up windows. These "101 Series" units also had slightly larger main bearings, better block castings, larger head studs, stronger connecting rods, and new fuel pump location for standard models.
Finished in desired Rosso Alfa over Black interior with a matching Black Stayfast canvas top, this number's matching example is powered by its original all aluminum 1300cc twin cam Inline 4 producing a mighty 103 horsepower at 6,000rpm! Options include 4-speed fully synchronized transmission, roll up windows, full Alfa Romeo Veglia instrumentation, and Vredstein 155SR15 Sprint Classic radial tires. The real excitement behind this Italian classic lies under the hood! Veloce models came equipped with a ram air induction system with unique air box, larger Weber DCOE carburetors, electric fuel pump delivery system, higher 9.7:1 compression forged pistons, hotter street cams, tube steel headers with hi-po exhaust, high volume oil pump, special sump for oil cooling, and helix cut front brake drums to aid cooling! Totally dry, this amazing little rocket weighs in at 1,896 pounds!!
Finding a factory Giulietta Spider Veloce is a real treat! When studying the factory specific attributes; like the firewall VIN stamp, engine stamp, factory data plates, the cant of the motor to accommodate the larger Weber carburetors created with the use of specially designed engine mounts, the blocked mechanical fuel pump opening, the special air duct work, the tachometer that starts at 2,000rpm, a speedometer showing a max speed of 140mph, special location of the fuel filter, among other features, you quickly realize how truly special they are! Our available example has been recently serviced to include new gas tank & straps, fuel sending unit, new exhaust system, driveshaft support bushing & bearing, water/oil temp sensors, new engine mounts, rebuilt Weber carburetors, new throttle/choke cables, distributor cap/rotor, air filters, engine/transmission fluids, new coolant, front control arm limit cables, rear axle limit straps, brake hoses & pressure switch, new brake fluid, new battery with hidden cabin disconnect, among a few other items to prepare it for sale and confident street use!
This beautiful, classic Alfa Romeo model represents 1 of only 2,796 produced between 1956-1962. Our expert service team has taken great pride in authenticating this car to its best and would be delighted to show it to any avid enthusiast or serious collector. A true, number's matching Giulietta Spider Veloce is not something that comes to market very often and should not be passed up without strong consideration!