PREVIOUS OWNERS: Unknown
HISTORY: (as taken from the Anamera website July 24, 2019)
The Turin engineer Orazio Satta Puliga, under whose direction and with the support of valid colleagues such as Rudolf Hruschka - the Giulia Sprint Speciale was produced, said that Alfa Romeo is not just a car factory: its cars are something more than conventionally built cars. It is a way of life, a very special way of conceiving a motor vehicle. The proposed car, number 895 of 1400 produced, is undoubtedly one of the most significant post-war cars produced by the legendary Milanese company. Even today, the splendid Space Age aerodynamic bodywork inspired by the legendary Berone Aerodynamic Technical Sedan, or BAT, is truly unforgettable and makes the Giulia Sprint Speciale a milestone in many important Alfa collections.
Registered in May 1964, for personal use, to the junior formula driver Tomaso Sangiorgi, who was then racing with the Stanguellini, the car preserved its original plates and documents over time.
the correct type of engine has recently been overhauled. The mechanics and chassis of the car is in order and there are no traces of rust. This Giulia SS is already equipped with front disc brakes, Nardi sports steering wheel and battery disconnect.
It represents an excellent opportunity to acquire a Giulia Sprint Speciale ready to be enjoyed. An object that should not be missing in the collection of enthusiasts and investors in sports cars and / or Alfa Romeo.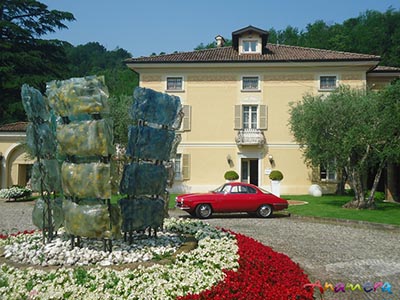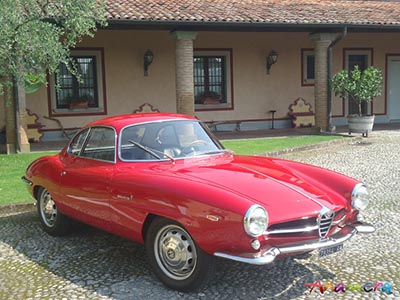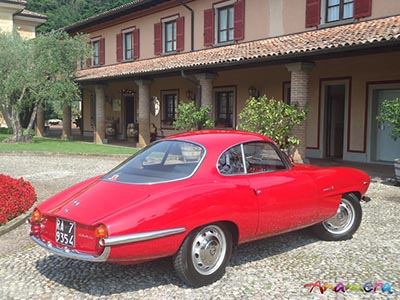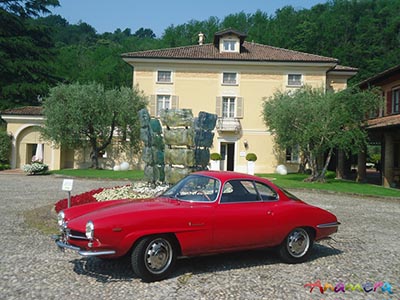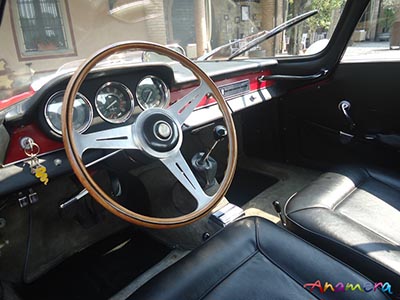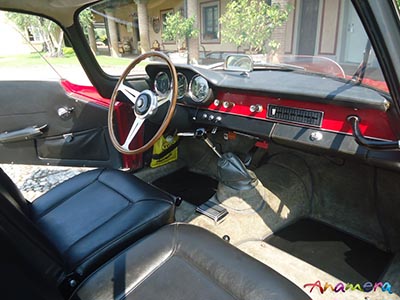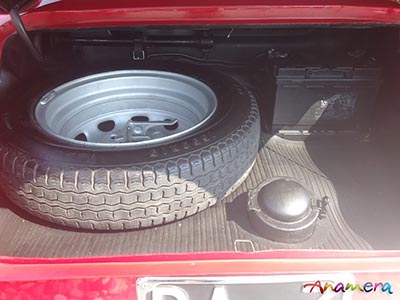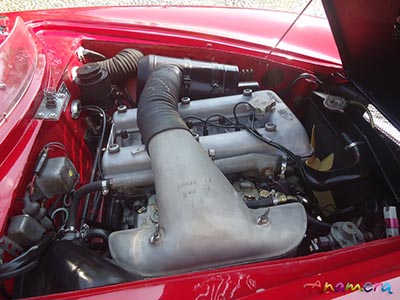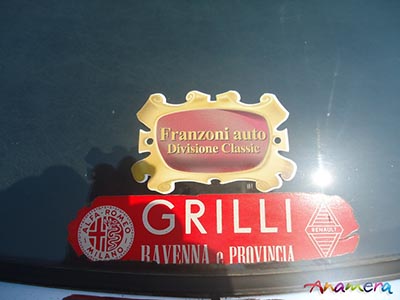 UPDATE: March 17, 2021 RM-SOTHEBY website (images and description from their page)
The shapely Alfa Romeo Sprint Speciale shares the potent Giulia underpinnings and engine of the Veloce chassis Alfas, from which it derives the Giulia part of its name. Inspiration for the curvaceous body shape was derived from Carrozzeria Touring's legendary "Disco Volante" racing cars, as well as Italian design house Bertone's own stunning Berlina Aerodinamic Tecnica, or B.A.T., experimental show cars. The Sprint Speciale was put into production in 1963 as the style icon of Alfa Romeo's new Giulia range of cars.
First appearing in prototype form at the 1957 Turin Salon, using the Giulietta's 1,290-cubic centimeter twin-cam four-cylinder, the Sprint Speciale was put into limited production to comply with FIA homologation regulations. The aerodynamic body changed only slightly before the Giulia series replaced the Giulietta in 1963, with an enlarged 1,570-cubic centimeter version of the twin-cam engine, as well as front disc brakes. Though the rest of Alfa Romeo's lineup saw new styling to go with the name change, the Sprint Speciale was considered enough of a classic in its own time that Bertone's otherworldly styling was kept intact.
This elegant Sprint Speciale, finished from the factory in the traditional Alfa Romeo Red, was delivered new to Ravenna, Italy in 1964, and registered to Tomaso Sangiorgi in Faenza in May of that year. Mr. Sangiorgi kept the car until 2003 before selling it to Mr. Morini of the nearby town Brisighella who proudly added it to his automobile collection. Subsequently it was acquired by its current owner in January of 2017. Accompanying the car are both FIVA and ASI documentation which state "Vehicle completely restored with bodywork and mechanicals. Correct interior for model, material, and colour."
Long-term ownership, quality of care and proper Italian documentation make this highly desirable Sprint Speciale an excellent choice for any discriminating collector.