Previous Owners: JAMES P. DAVIDSON CALIF 01-1975
Last seen for sale on Ebay 7/2002.
HISTORY: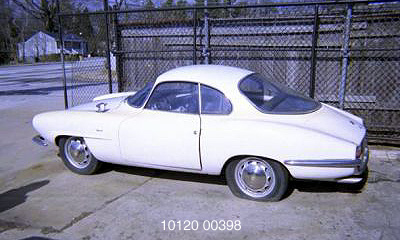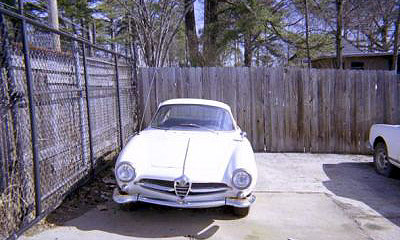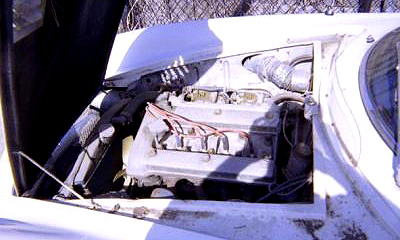 April 7, 2015 This car is for sale again on Ebay:
Alfa Sprint Speciale. Vin# 10120-00398. It needs total restoration.
It seems fairly complete. Main things that are missing are the original seats, air cleaner, hood latch, and the pass. door glass is broken. I am sure there are other things. What you see is what you get. I do have the other carb, they are both Weber 40 DCOE 2 which I believe are original to the SS. I also have the hood, gas tank, dash pad, rear tail light, and rear drivers bumper spear. It does not have the original motor. I believe it has a 1750. Engine # is AR00551-03343.
BE ASSURED THIS IS NOT A PROJECT OF THE FAINT OF HEART.
It is worse than the pictures show but it does roll. All of the underpinnings are there and intact. A The suspension is there with nothing rusted off or hanging as well as all of the brakes.
I was planning on a long term restoration but my plans have changed.
Once in a lifetime opportunity to restore one.
I have not seen one needing restoration for sale here in the states for a couple of years.
I do have a trailer and I am willing to deliver to the NJ ports for a nominal fee for International buyers.
Please email with questions.
Thanks for looking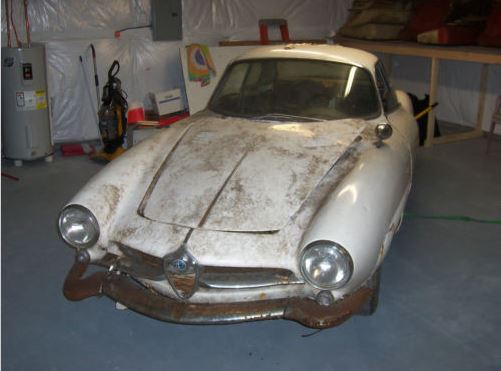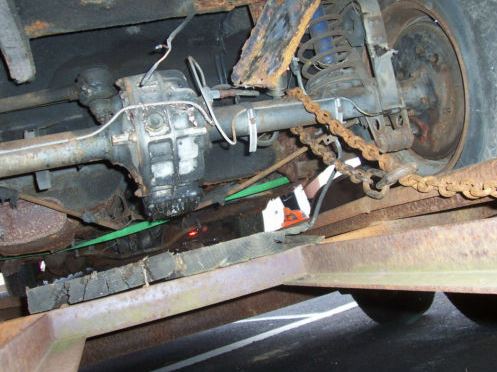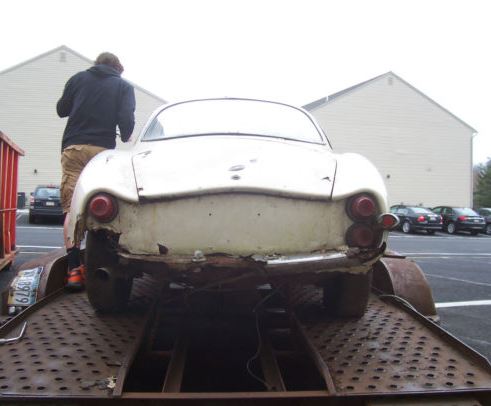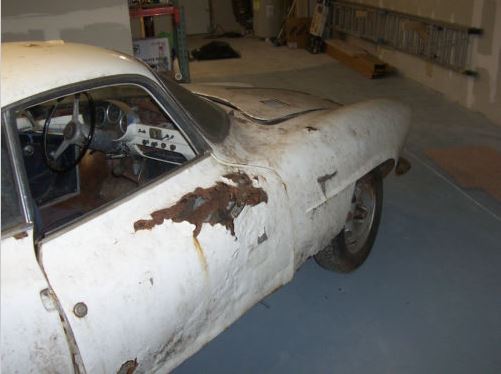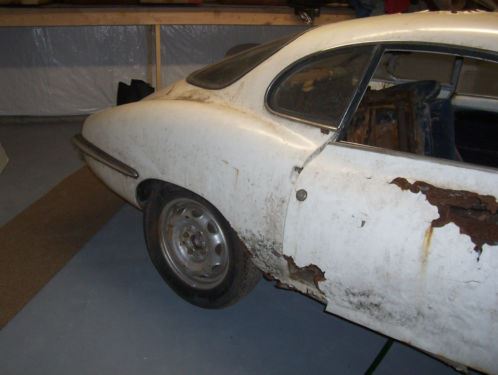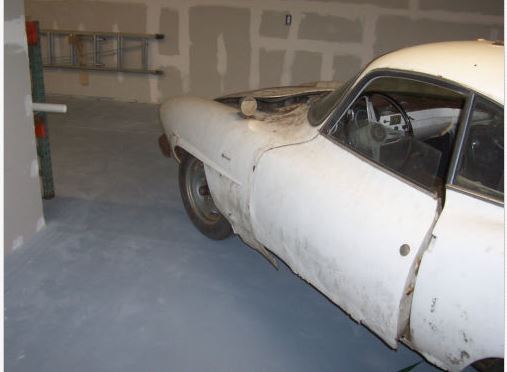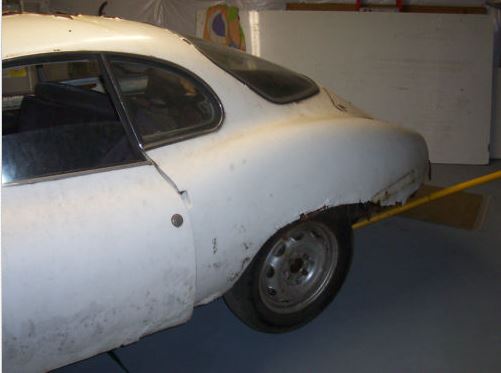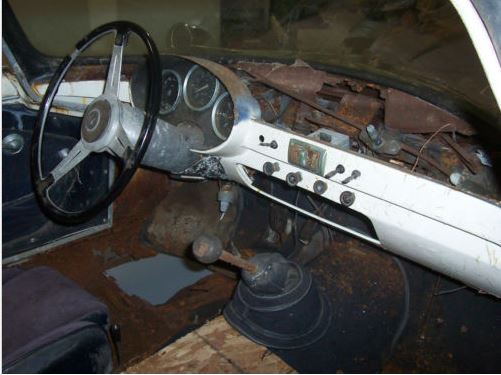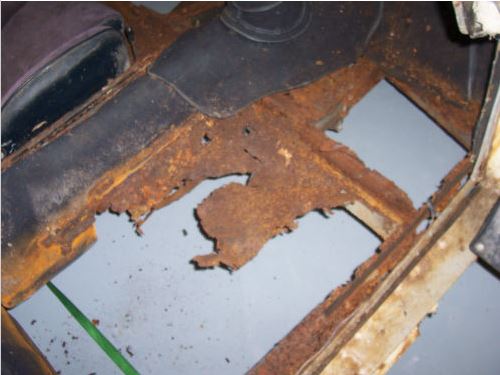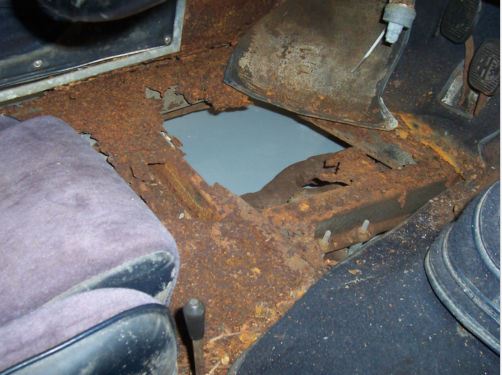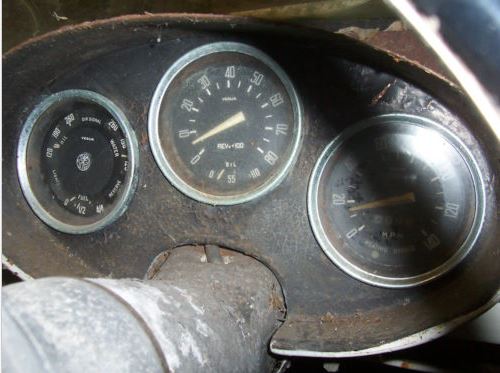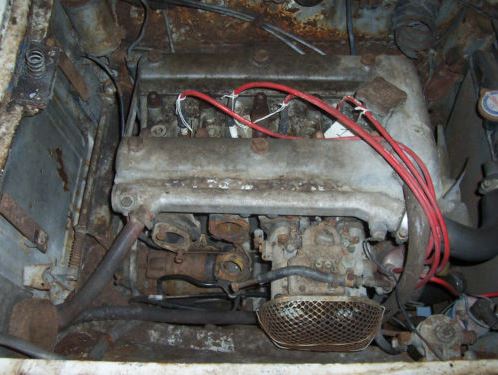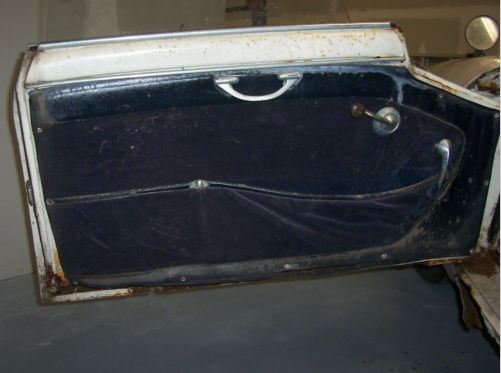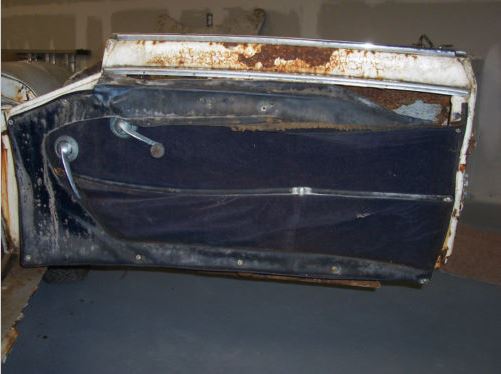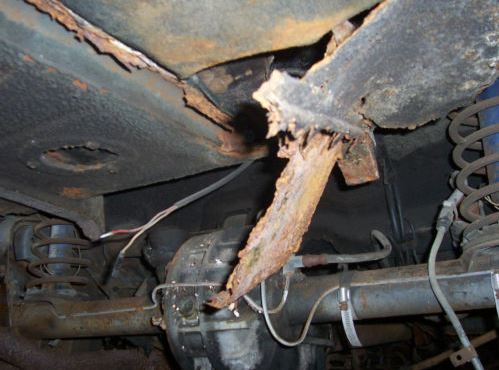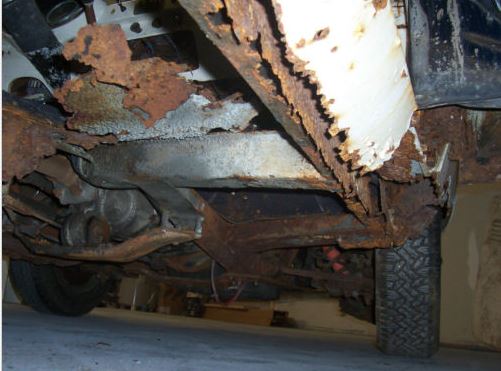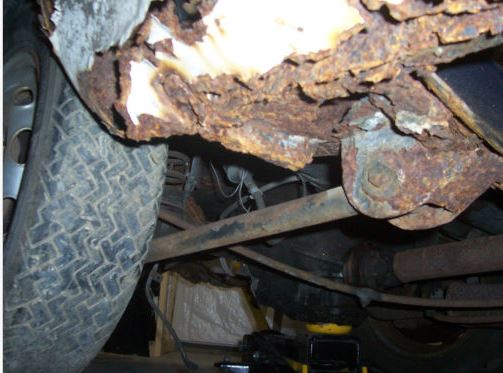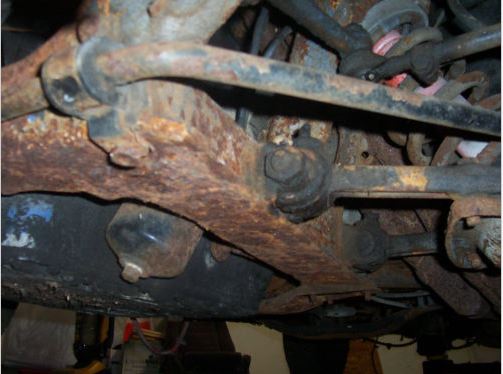 MORE INFORMATION: April 7, 2015 — Cover Stories / Italian / Project / See Where They Rust | 70 Comments
See Where They Rust: 1961 Alfa Romeo Giulia SS Basketcase
"See Where They Rust" is a series and category where we feature listings that do a particularly good job displaying where certain models tend to suffer from rust. We love looking for rust-free cars, but we have learned a ton about how to inspect the dry cars from looking at photos of heavily rusted models. Obviously floors and rocker panels are always at risk, but every model has different special areas where they corrode. We hope that this series is informative and helpful when you are verifying the claims of sellers and their "99% rust free" cars. -BaT
This 1961 Alfa Romeo Giulia Sprint Speciale (chassis 1012000398) is a thoroughly rusty and rotten but rolling basketcase, the car appearing to have spent many decades outside in the weather. Easily one of the worst we've ever seen, we agree with the seller that restoration will not be for the faint of heart. Plenty of cash and patience are other prerequisites. Find it here on eBay in Hamburg, Pennsylvania with reserve not met. Special thanks to BaT reader Royldean for this submission. he above lead photo is a bit misleading in that it suggests the car remains largely solid, however looking around to the passenger side it becomes clear that isn't the case. Aside from the obvious heavy rust near the top of the door, the rest of this panel as well as the adjacent fender look heavily rotten beneath the paint. Continuing back to the driver's side, this angle shows that rockers are pretty much gone. Note also how the door mirrors the also-sagging right side item. This rear-on shot is particularly impressive, showing as it does what is likely some of the worst corrosion damage we've ever seen on any type of car. Note that the bumper and much of the car's left rear corner bodywork has simply disintegrated, taking one of the taillights with it.
Inside, the interior is nearly as shocking–check out this shot of the upper dash.
Front floors are completely shot, and though the rear pan looks surprisingly intact we wouldn't bet against it needing replacement as well. Here's the driver's side rocker and sill as seen from beneath. We can't think of anything to write that the image doesn't say itself. This is the opposite side from a similar forward-looking viewpoint.
The trunk shows rot from the rear parcel shelf and is probably pretty rough underneath moldy carpet remnants as well. Power once came from this non-original 1750, and though the missing carb is included, its absence has almost certainly allowed enough moisture entrance to seize its internals.
Competitive bidding and a hot market strongly suggest the car may actually be restored, though we guess it might be pursued as a parts donor as well. Even worse off than Vespa's former basketcase, we'll be tracking its chassis number for future developments.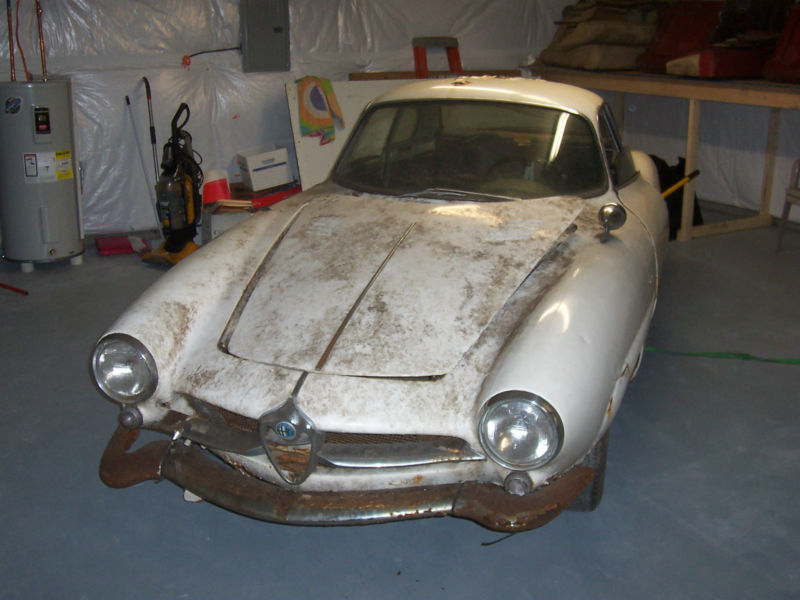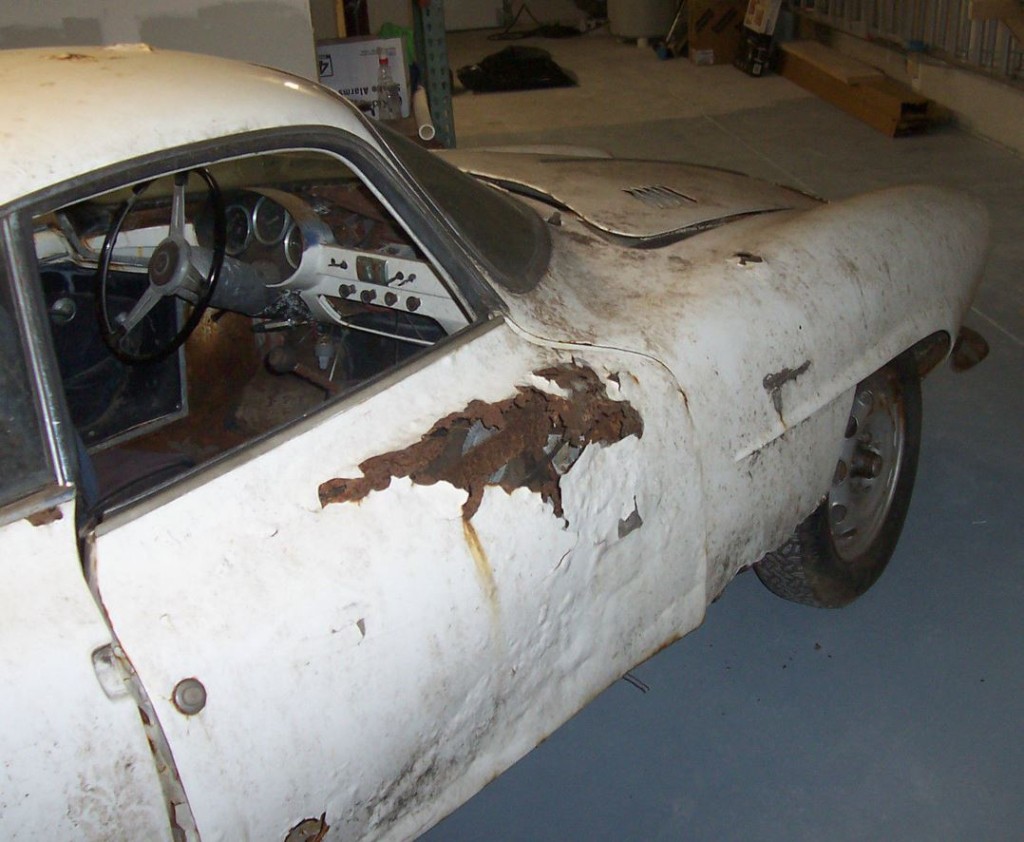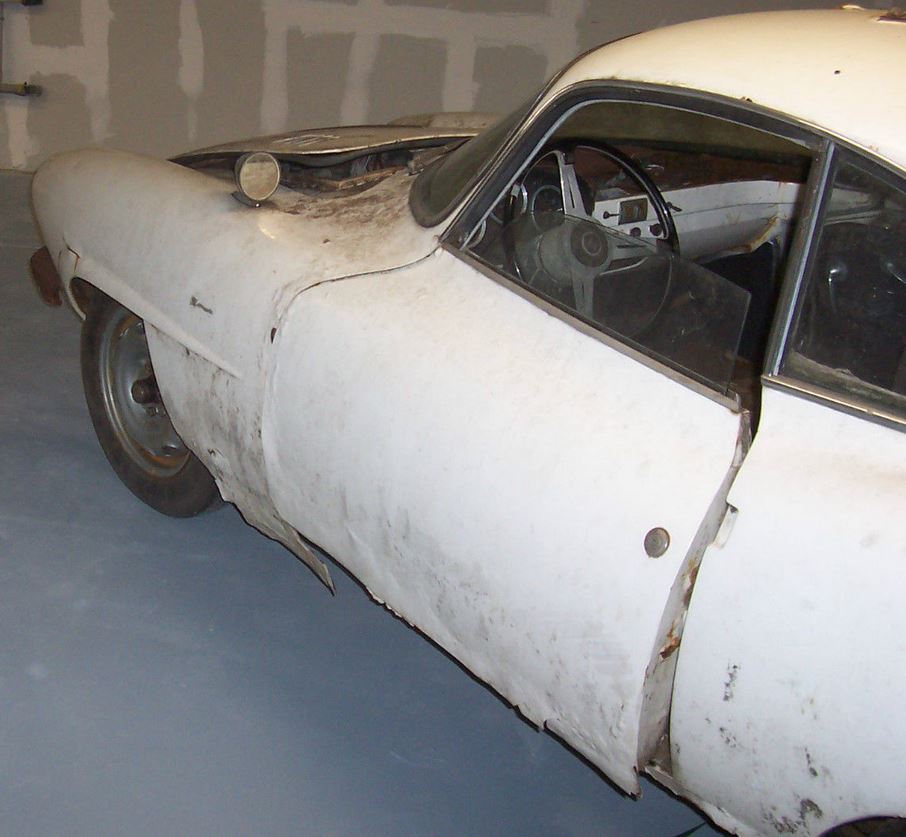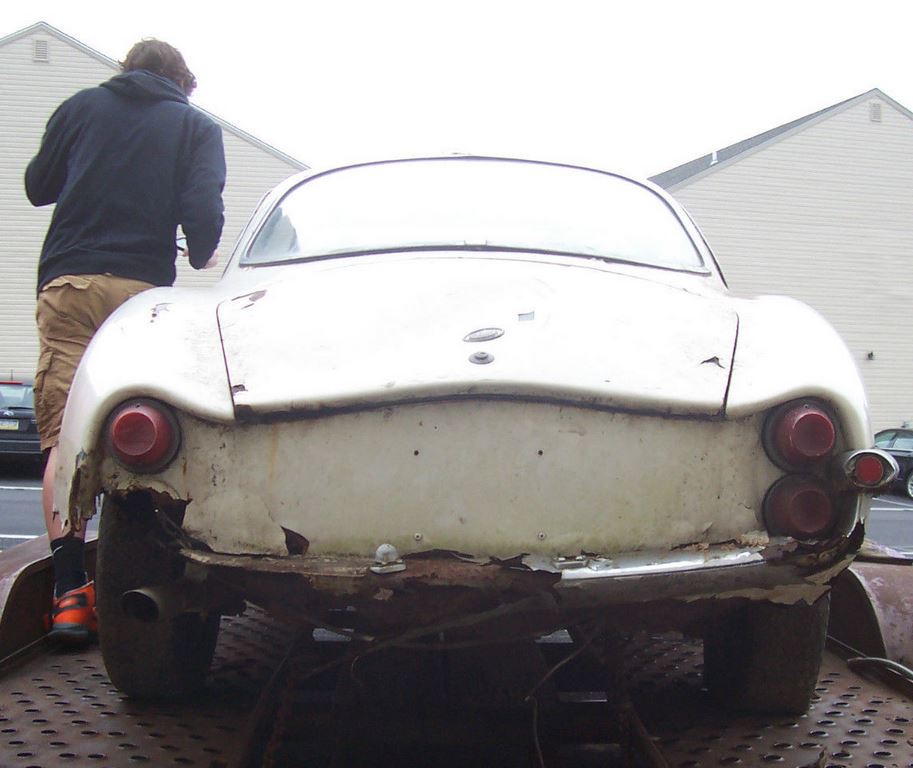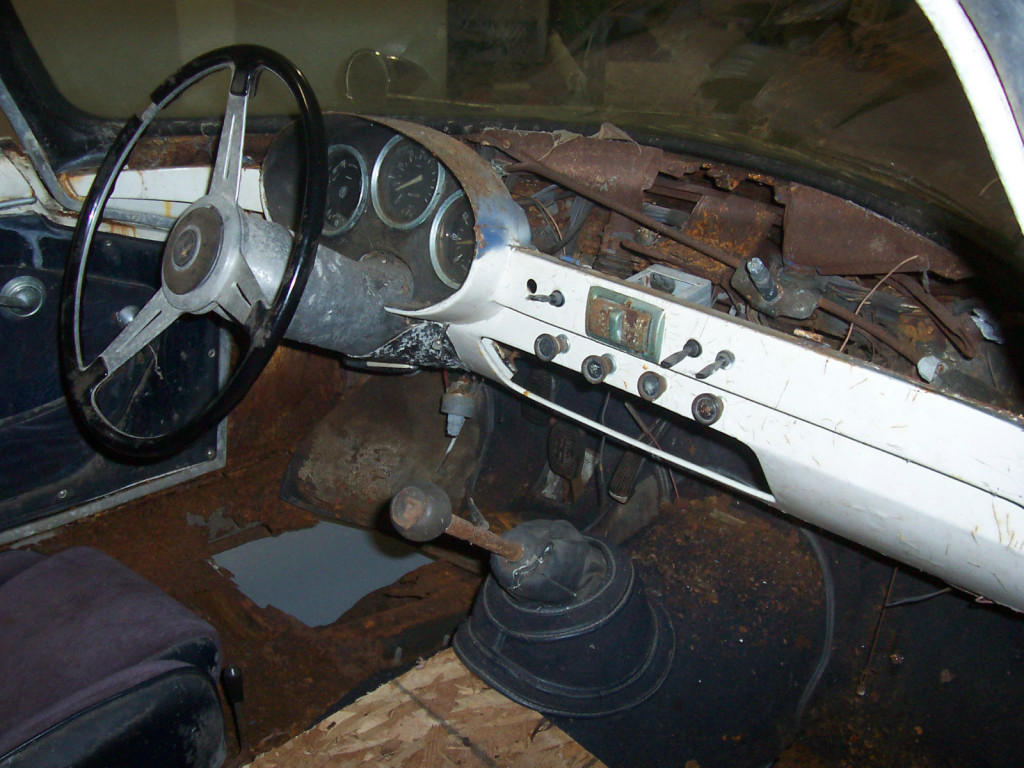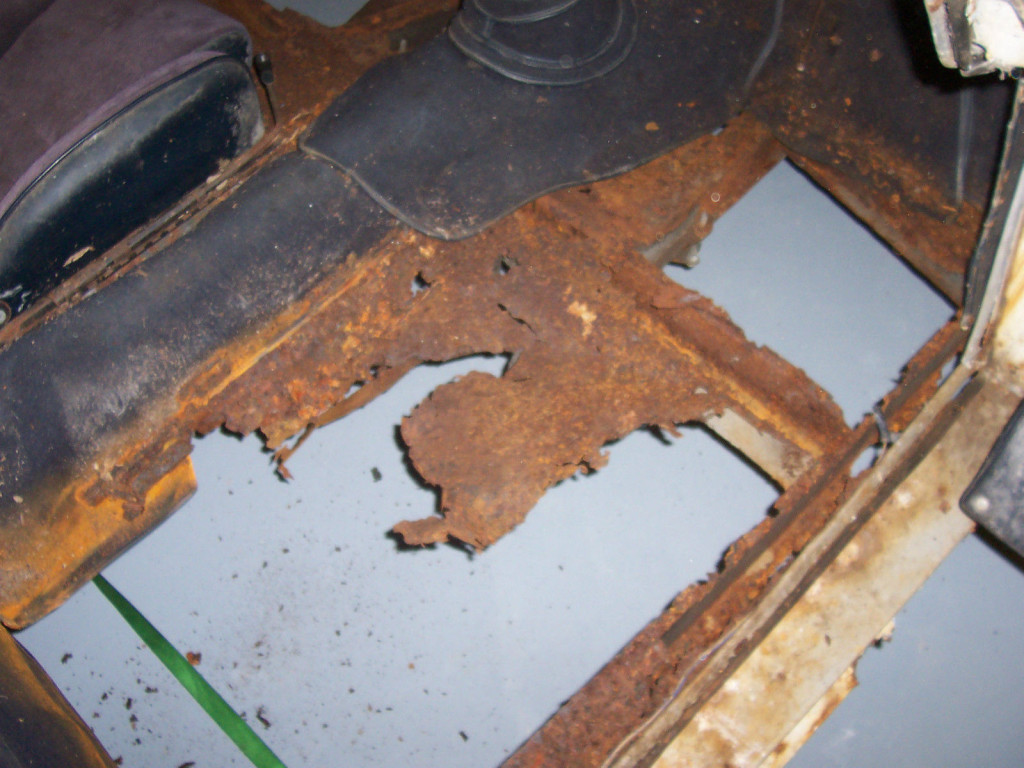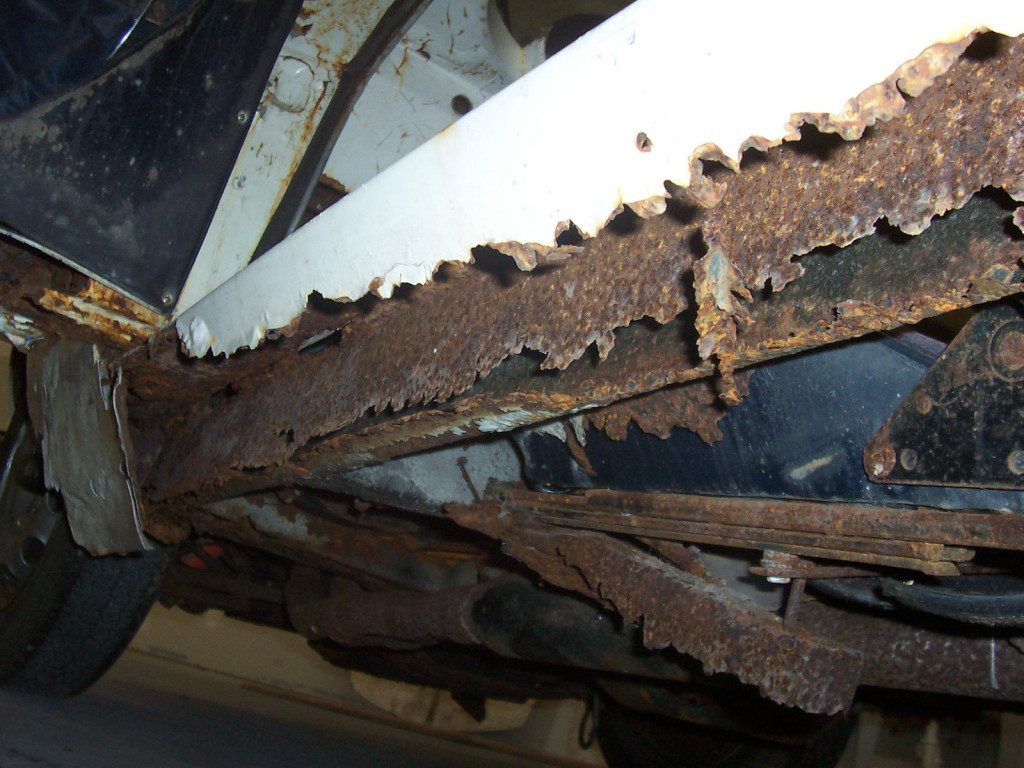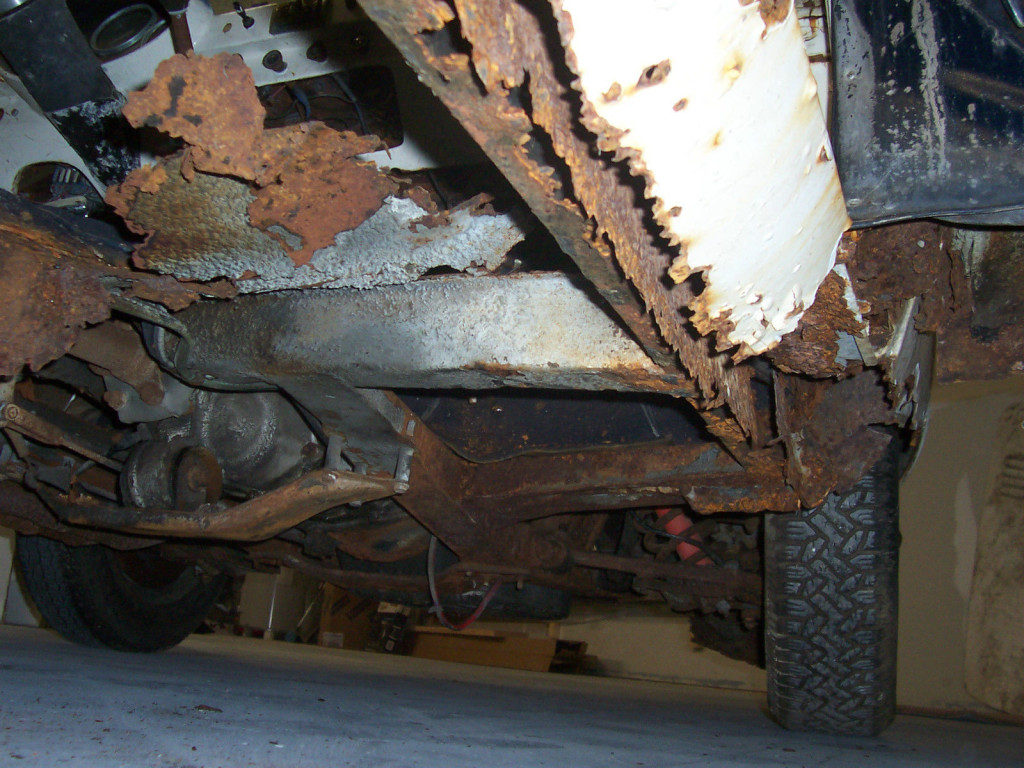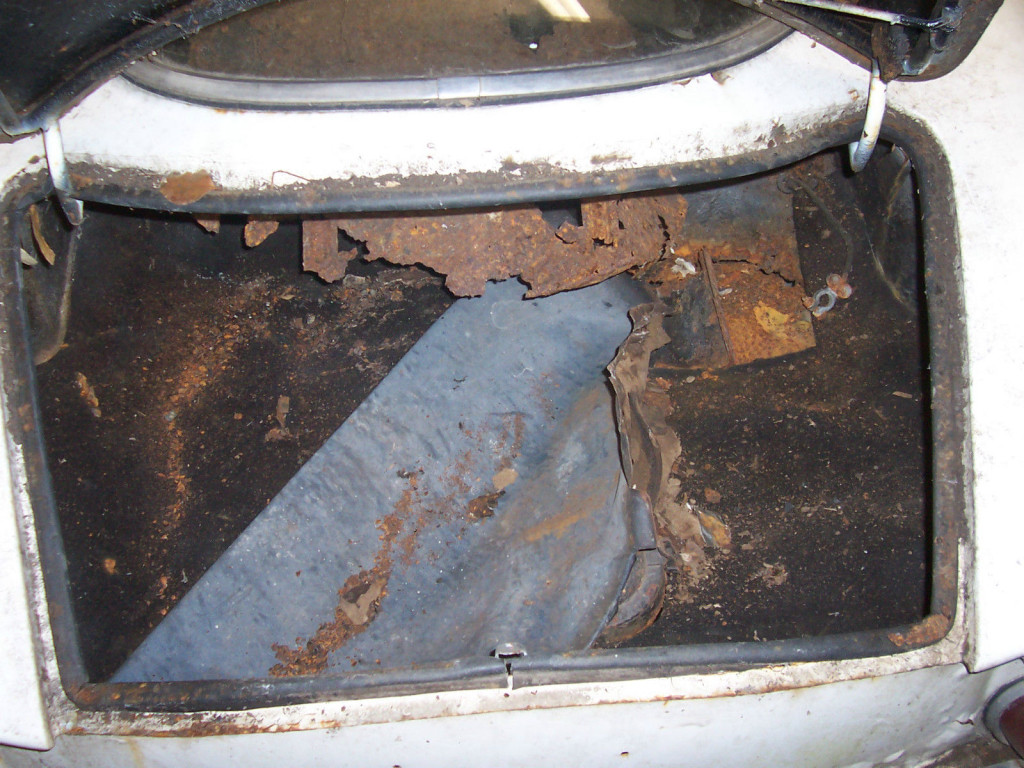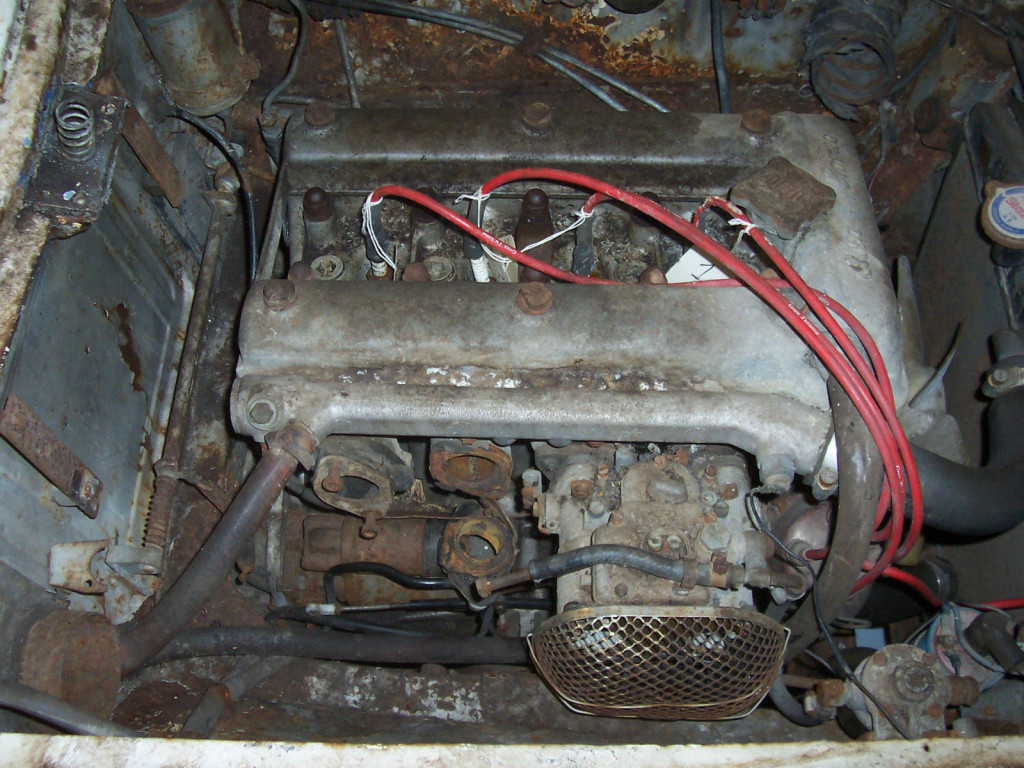 UPDATE: DECEMBER 2022


The car resides in France, dismantled for restoration.